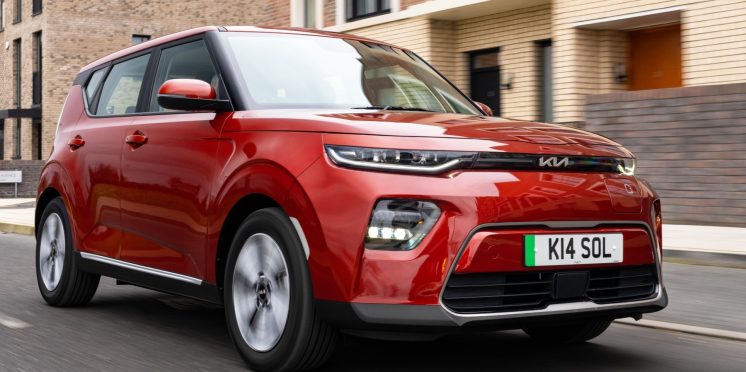 Kia Soul EV: The funky family electric crossover
We road test the latest versions of the quirky Kia Soul EV – the long range Explore and Urban commuter…
It's fair to say that the Kia Soul has always been something of a left-field choice.
Originally launched in 2008, it's now in its third generation. Over the years the Soul's divisive looks have been softened and it's now more cool than weird.
However, it remains difficult to categorise its boxy design because it has elements of a hatchback and crossover.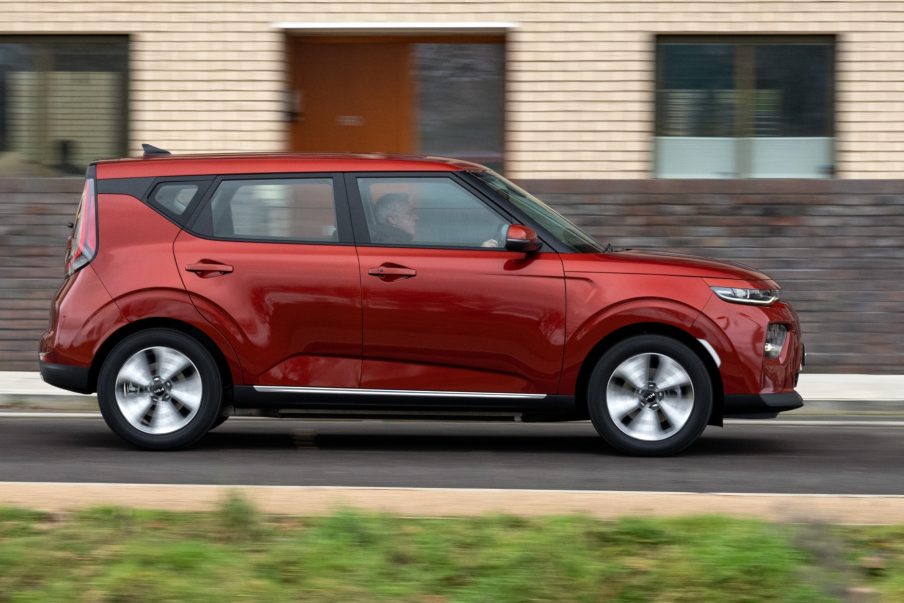 One thing is for sure, there's bags of head and legroom in the front and back. And while the boot isn't the biggest (315 litres), with the rear seats flipped down the load space expands to 1,339 litres.
An electric version of the Soul has been available in the UK since 2014. Back then, it had a modest 27kWh battery pack with a claimed range of 132 miles.
The latest model (launched in 2020) is only available as an EV (no petrol, diesel or hybrid variants). New for 2023, there are now two models – Urban or Explore.
The main difference between the two is that the former has a small 39.2kWh battery pack, while Explore boasts a 64kWh battery. Claimed ranges are 171 miles and 280 miles respectively.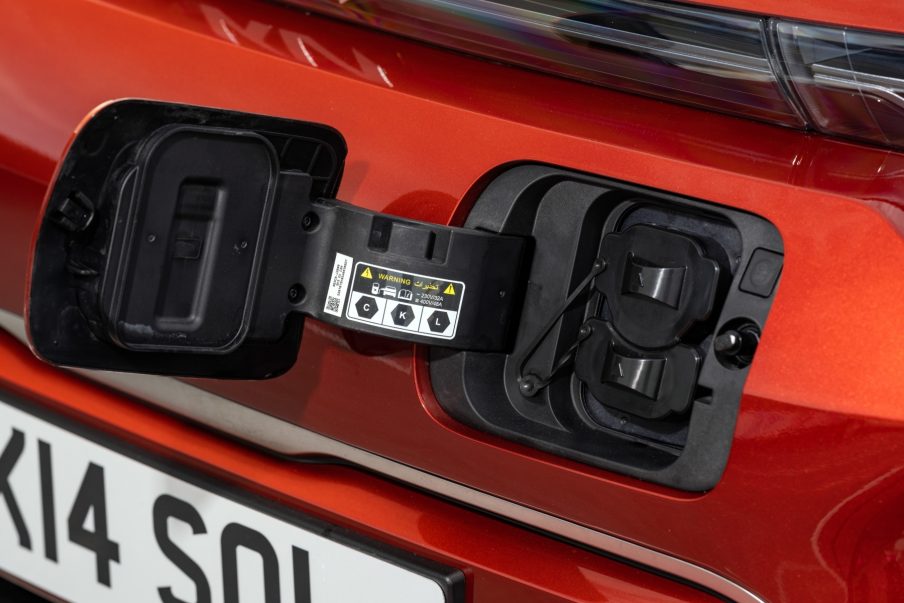 We drove them both over a couple of days and those range figures are realistic. In fact, in the right conditions with a bit of restraint, it may even be possible to squeeze more miles out of a Soul.
Priced from £32,845, Urban provides an entry-level EV for Kia. It's also significantly cheaper than Explore, which starts at £39,045.
As well as the new battery options, the Soul has also received the lightest of exterior makeovers. From what we could see, the bold new Kia badge is now integrated into the horizonal trim linking the slim LED headlights and there's also a new Kia logo on the boot, while the tail-light clusters appear to have a darker tint.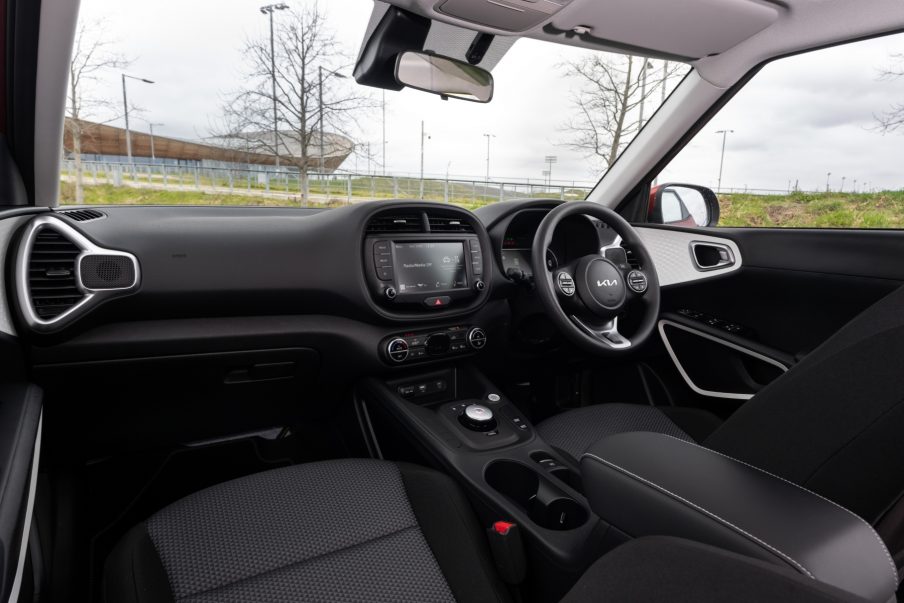 Except for an infotainment system update, it's much the same inside as before. In other words, it's a fairly generic old school Kia interior with a 'black plastic' look and feel, paired with a 'traditional' central infotainment screen and driver's digital instrument binnacle.
We say 'traditional' because the Soul's newer stablemates (the Sportage, Niro and EV6), all benefit from futuristic dual panoramic curved displays.
That's not to say that the Soul's infotainment system is poor, because it's certainly not. It's clear and responsive, but just lacks the wow factor of its younger siblings.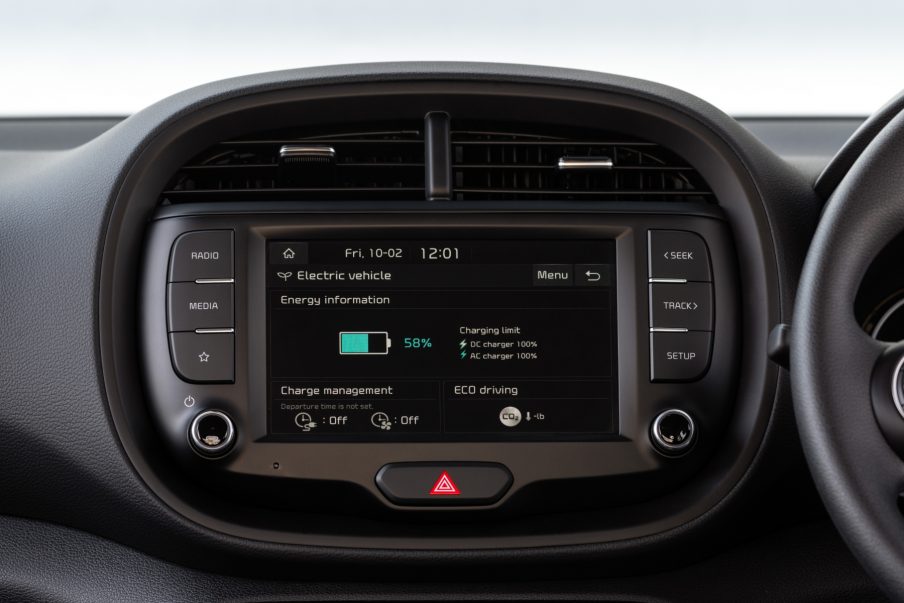 However, like the rest of its interior, it is starting to look a bit dated.
For the record, the Urban gets a small 8.0-inch touchscreen and a 7.0-inch driver's digital cluster, while the Explore is treated to a larger 10.25-inch touchscreen with sat nav.
Both the Urban and Explore models are generously equipped, with autonomous emergency braking (AEB), a reversing camera, lane-keep assist, LED headlights, a smart entry system and adaptive cruise control all standard. Explore adds goodies including black leather upholstery, heated front seats and heated steering wheel.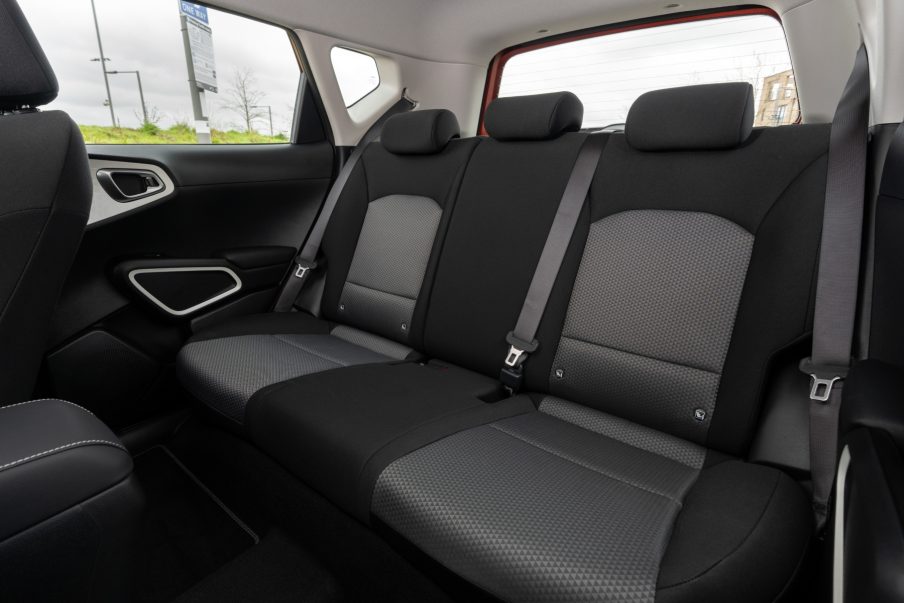 Under the bonnet the 39.2kWh battery pack is paired with a 134bhp electric motor, while the 64kWh version gets a 201bhp motor. Drive is through the front wheels on both models.
The latter is faster (0-62mph in 7.9 seconds, top speed of 104mph), compared to 9.9 sec/97mph for the Urban Soul.
On the road, there doesn't seem to be much between the two in terms of acceleration because the less powerful Urban's battery weighs 140kg less. In fact, on a loose or slippery surface, it's possible to spin the Soul's front wheels if you floor your right foot.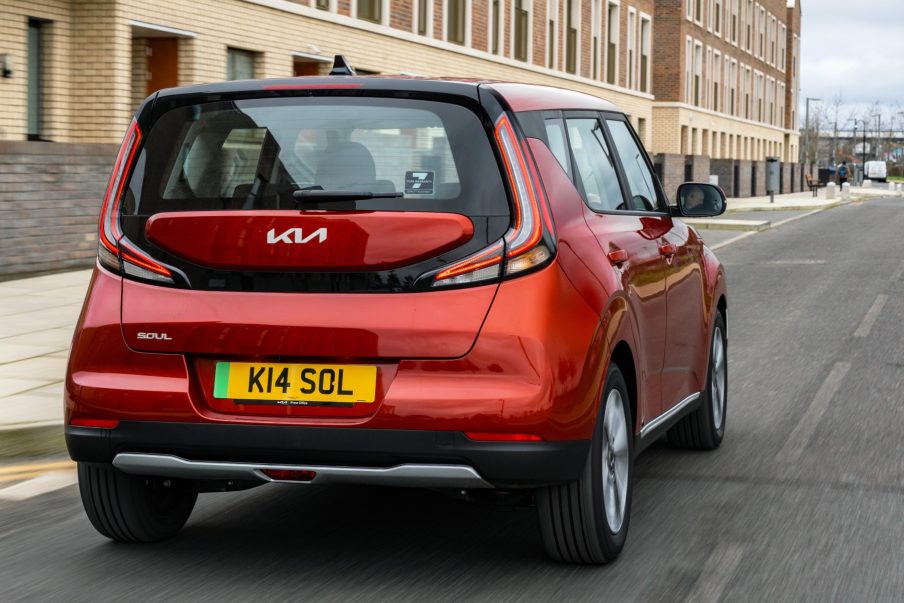 That said, there is a more noticeable difference when it comes to handling, because the lighter Urban feels slightly more agile.
Whichever version you choose, you'll get a smooth, whisper-quiet EV experience, spiced up with a bit of instant torque.
For a relatively tall car, body roll is well controlled. And though the ride is on the firm side, it's perfectly acceptable, while grip is good for a front-wheel drive car.
So, the Soul doesn't deliver the most engaging drive, but it can have its fun moments.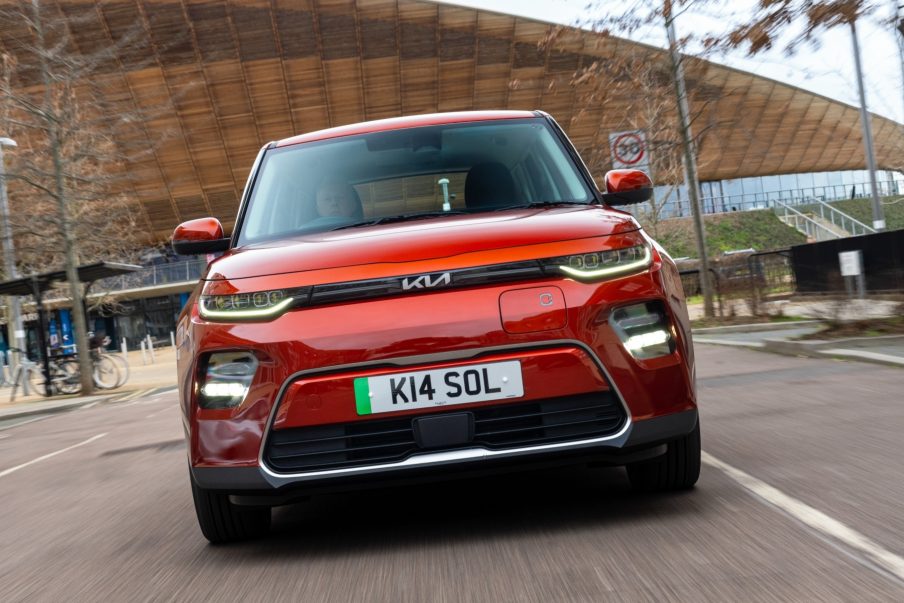 There are four driving modes – Eco, Eco+, Normal and Sport – and the latter is properly fast, but as ever, Normal will do just fine. Eco and Eco+ are heavy on regenerative braking, which recharges the battery by harvesting power otherwise wasted during deceleration, but tends to dull the further dulls the driving experience.
If you do stick with Normal, then use the paddles behind the steering wheel to adjust the level of brake regeneration, especially on downhill sections or when slowing down from speed for a junction.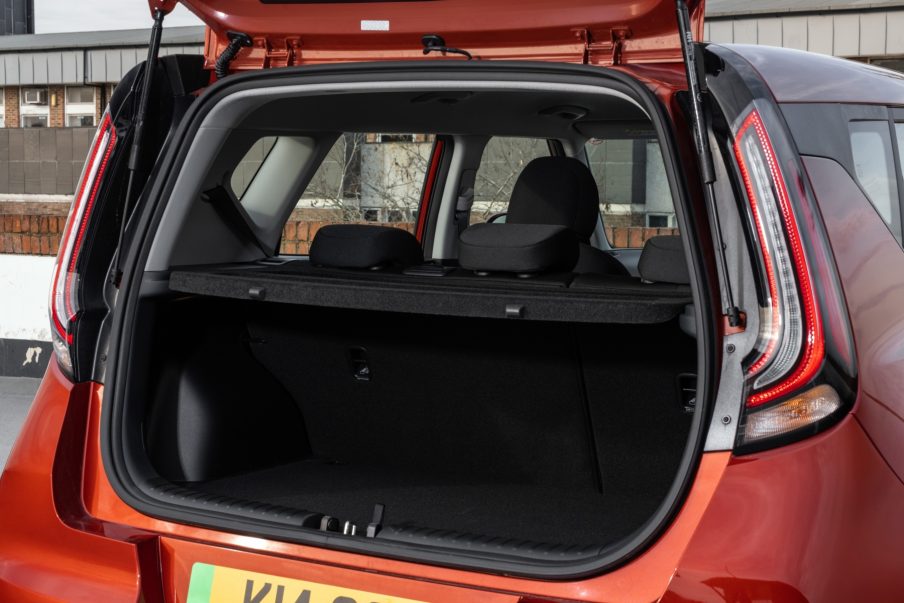 Ultimately, the Soul EV is more about being affordable, a doddle to drive, well-equipped, comfortable and practical. Judged on that basis, it ticks all the right boxes.
Finally, the batteries on both versions can be charged from 10-80% in 47 minutes via a 100kW connection, while a 10-100% charge on a 7kW wallbox takes six hours – ideal for charging overnight at home or during the day at a workplace.
At the end of the day, if you like its looks, the Soul is very capable and an easy car to live with. Plus, it comes with peace of mind because like all Kia cars, it's blessed with a generous seven-year warranty.
Verdict: The Kia Soul is a quirky family EV choice. Offering good value for money, it's spacious, safe and well-equipped.
Review in association with www.automotiveblog.co.uk
---