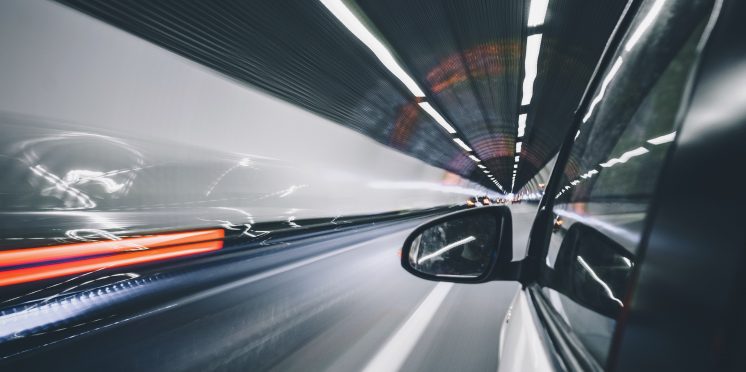 7 Steps to Creating an Automotive Aftermarket Parts E-Commerce Brand
Are you a local automotive aftermarket parts store owner looking to expand into a more global market? Now is the time. According to Global Market Insights, Inc, the car and truck aftermarket industry is on the rise and should hit $1.4 trillion in gross sales by 2024. Even with the pandemic, sales have been on the upswing, especially in the online markets. A survey by McKinsey showed that this growth will continue to 2030 at a rate of 3% p.a. In the United States alone, there should be $448.9 billion in sales by 2025, with an increase of 3.08% CAGR.
Ready to take that plunge and hit the online sales market? Here are 8 steps you'll need to follow to take your local automotive aftermarket parts store onto the web.
Find Your Niche and Market
Are you going to carry only aftermarket items for a specific vehicle maker like Jeep? Will you only ship items for a particular end result, like leveling kits? This is often overlooked but should always be your first step. Many people get overwhelmed when they start out and "don't want to miss a sale" and try to have everything they can. This sounds like a great idea, but in actuality you'll be having to compete against major chains like O'Reilley and AutoZone. If you niche down and specialize, you're going to be able to hone in a specific demographic, which will work in your favor. Not to mention, help your mental health in not having to try to do it all.
Check the Trends
Now that you have an idea of what you want to bring to your website, you're going to want to see if it is viable. Going on Google trends can show you if your idea is trending up, down, or holding steady. You can use this to even sort the results by demographic, so you can see the best stats available about your idea. If you have the time to do this well in advance, you can see how seasonal trends may affect your business too.
Supply Yourself
Are you going to use the same suppliers that you do already for your store? Are you going to branch into dropshipping? Finding out where you are going to get your products to get them in the hands of your customers is next on our list after you've got your niche figured out and have seen that it is trending in the right direction for growth. Many manufacturers will work with you and may offer more of a discount should your sales totals improve. With drop shipping, you will put in an order after the customer orders from the website and they will ship the parts to them. This keeps down warehouse storage for you and takes away the need to ship out parts. You're acting as a seller and getting some of the profits for it.
Ecommerce Sites and You
Next, you're going to want to look over the website choices you have, and there will be a lot of them. Getting a professional yet user friendly website is going to be key to your success. You can hire someone to set it up or you can go with many of the free and/or premium websites that are already out there like Shopify. There are pros and cons to each of these, and you will need to figure out what is going to be the best path for your business.
Spend Some Time With the Camera and a Dictionary
Do not rush the next step. You're going to want to write good detailed descriptions of the items. Do not just copy and paste from other websites. Not only is that plagiarism but it will also ding you in Google algorithms which will drive the website lower in the search results.
A good camera and pictures are also paramount for good sales. Too many pictures is better than too few. Take from all angles, in good lighting, and make sure you have everything the customer would want to see highlighted and put into the listing.
Market Your Shop
The next to last step is to market your shop. Get it set up and ready. You'll want to connect with auto influencers and regular people via Facebook groups, online communities, and anywhere else that you would normally go. Don't spam them, but you can always introduce yourself and your new shop. It is better to have organic visitors than people who do not care about your product.
Get Social Media Presence
Set up some social media pages for your new online shop. Announce sales, new items, and keep it active. Be quick to answer messages and comments, and stay on top of it. This is one of the key ways that you humanize your business and create great customer service for your patrons. Always remember that people need to see something quite a few times before they buy, and this is one of the touchpoints that you will need to drive in sales and keep customers happy. If you don't have time for this, consider hiring a professional automotive social media marketing service.
Creating a new online shop as an expansion to your own auto aftermarket parts store is a great way to get additional sales. Remember that your sales will grow as your business grows and that you will start off slower than what you will build to. Just like your retail store, you're going to have to have faith and put in the work. It will not happen overnight. Patience and perseverance will ensure you and your business are in it for the long run.
Photo by Alessio Lin on Unsplash
---