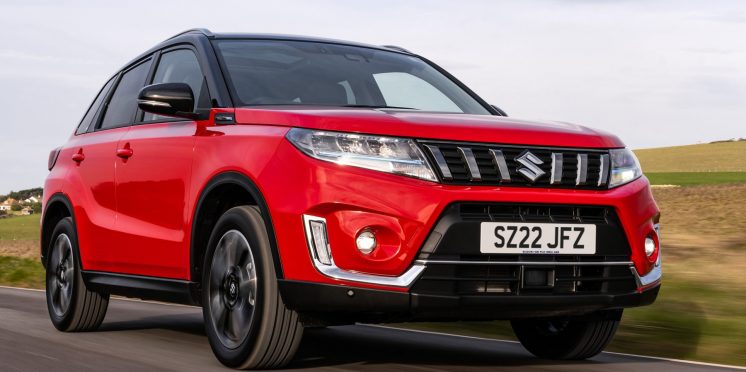 Suzuki Vitara Full Hybrid review: Compact SUV loses its spark
Priced from £13,999 – £21,999 when it was launched in 2015, the Suzuki Vitara was an impressive new entrant in the compact crossover sector. Sharp looks, good value for money, fun to drive and surprisingly capable off-road, it was a great buy.
Fast forward seven years and a new version of the Vitara has been introduced. The big change is that it's now offered as a full hybrid, as opposed to the mild hybrid that's been available since 2019 – and the range now starts at £23,749 (Vitara Full Hybrid from £25,499).
The mild hybrid comes with a 1.4 Boosterjet (petrol turbo engine) and a tiny 48V lithium-ion battery stored under the passenger seat, developing a combined 129bhp.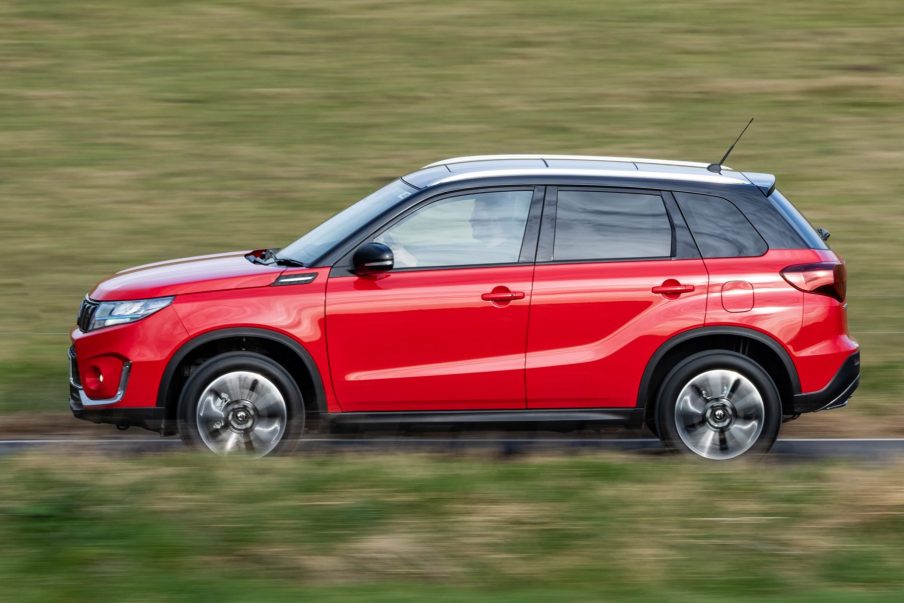 The full hybrid system pairs a 1.5-litre petrol engine with a 24kW electric motor, which is fed by a 140V lithium-ion battery pack, giving a combined output of 113hp. Both hybrids are available with front-wheel drive or as an ALLGRIP 4×4.
The Suzuki Vitara Mild Hybrid has a six-speed manual gearbox, fuel economy is up to 52.7mpg, CO2 emissions are as low as 121g/km, while 0-62 acceleration is 9.5 seconds.
The Vitara Full Hybrid comes with a six-speed automated manual gearbox, which is what used to call a semi-automatic. There's no clutch pedal and the on-board computer picks the gears and activates the clutch automatically.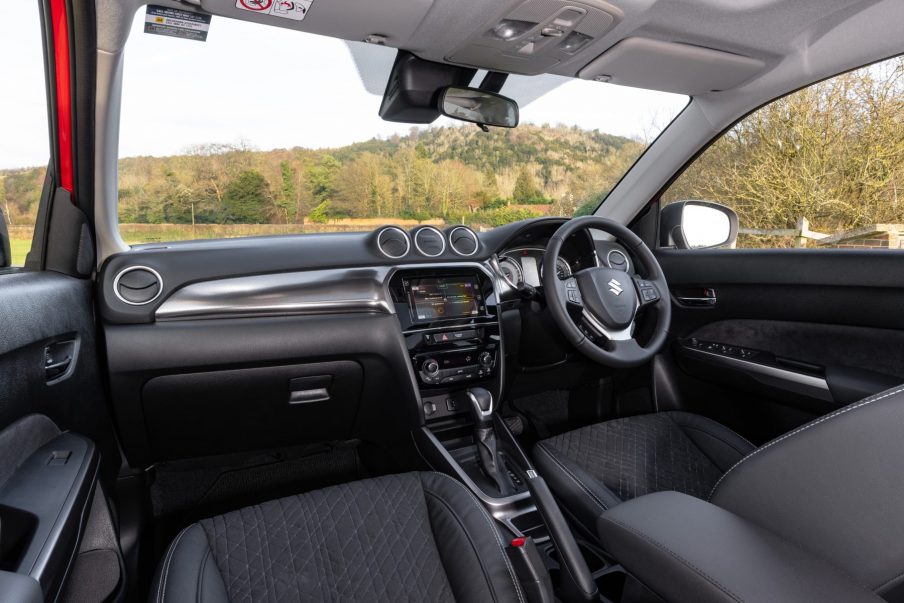 CO2 emissions are identical at 121g/km and it's a fraction more economical (53mpg), but it takes 12.7 seconds to sprint from standstill to 62mph.
So, in other words, the benefit of the full hybrid over the mild hybrid is minimal on paper. This is largely down to the fact that the electrified system is on the modest side, so it's more a beefed-up mild hybrid than full-on hybrid.
The battery boost is targeted at lower revs, and although it can travel under purely electric power, it's really just for manoeuvring or briefly in slow moving traffic, whereas many full hybrids are capable of a gentle mile or so in EV mode.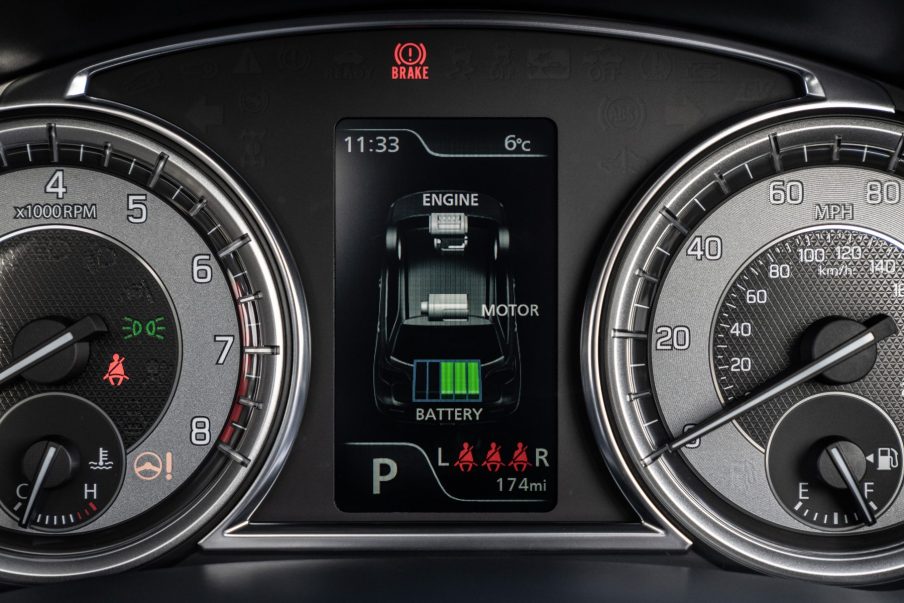 Apart from the larger hybrid drivetrain and a couple of nods to the system in the driver's display and infotainment system, the rest of the Vitara package is mostly unchanged. However, there is a loss of boot capacity (down from a healthy 362 litres to just 289 litres).
The fact that not much has changed since the 2019 refresh means that the Vitara generally is starting to show its age compared to newer rivals such as the Renault Captur E-Tech Hybrid, Nissan Juke Hybrid and Toyota Yaris Cross Hybrid.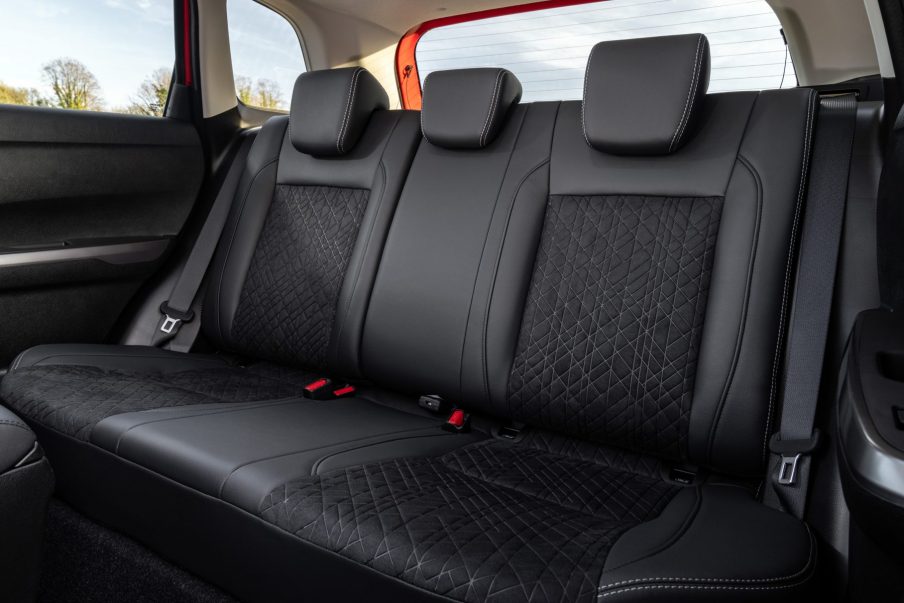 That's not to say that the Vitara should be overlooked. It's still a good-looking compact SUV with a four-wheel drive option (unlike its competitors) and it's well equipped.
There are just two trims levels (SZ-T and SZ5), and AEB (Automated Emergency Braking), blind spot monitoring, rear cross traffic alert, traffic sign recognition, adaptive cruise control, smartphone connectivity, rear parking camera, keyless entry/start, navigation and climate control are standard on both grades.
Inside, it's put together well enough, but there's a mass of hard, black plastic, and while it's functional, it's hardly cutting edge. The 7.0-inch touchscreen infotainment system comes with Smartphone Link, which lets you mirror your smartphone on the screen using Apple CarPlay or Android Auto, but it does have an aftermarket feel to it.
That said, the cabin is packaged well, so there's plenty of space front and back, it's comfortable and visibility is good. Just remember to try a version with the panoramic glass roof because it does lower the ceiling a little.
On the road the mild hybrid was a joy to drive, largely down to its potent 1.4-litre petrol engine, slick manual gearbox and surprisingly good driving dynamics.
Sadly, the full hybrid experience is blighted by its automated manual gearbox. Put your foot down from standstill and it's hesitant, while the upshifts generally are slow. What's more, the engine is vocal at these times, though it soon settles down. In short, the Vitara Full Hybrid is at its best being driven gently.
It also did something we've never experienced before. On motorway runs using cruise control with the speed set at 70mph, it actually changes down one, sometimes two gears, when you encounter a slight upward incline.
The hybrid system can be set in Eco or Standard mode via a button on the dash, prioritising either fuel efficiency or power. Additionally, in our test car there was a rotary selector next to the gear selector to engage Suzuki's excellent ALLGRIP 4×4 system.
Thankfully, the Vitara's handling is much the same as the mild hybrid, so no complaints there. However, it is worth heading off on a good test drive over different road surfaces, because the ride is on the firm side.
Otherwise, driving the Vitara Full Hybrid is an easy-going experience with light steering, good grip and well controlled body lean in more challenging corners.
Verdict: The Suzuki Vitara Full Hybrid doesn't quite make the grade for us, but if good looks, value for money, tidy handling and an award-winning ownership experience are more important to you, then we'd recommended a test drive all the same.
Review in association with www.automotiveblog.co.uk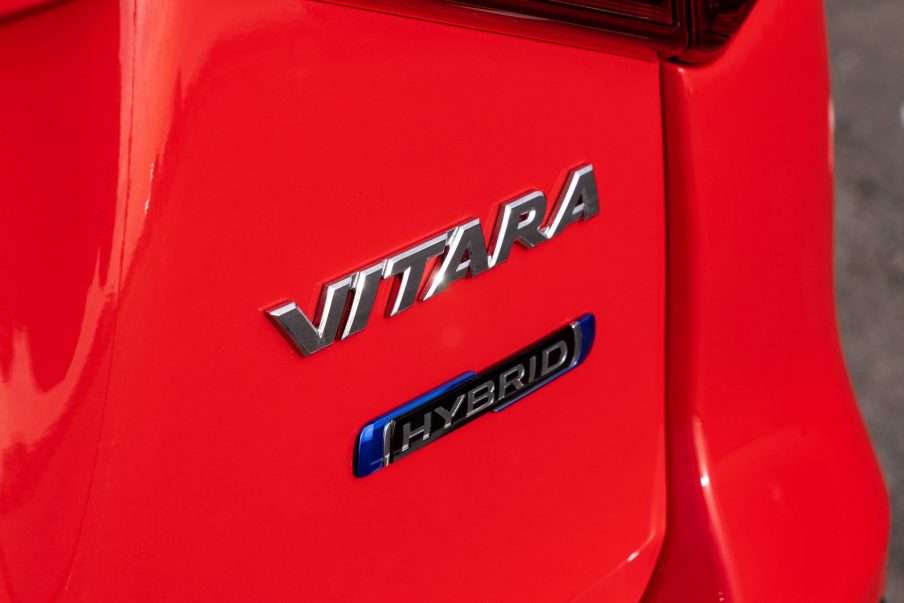 ---