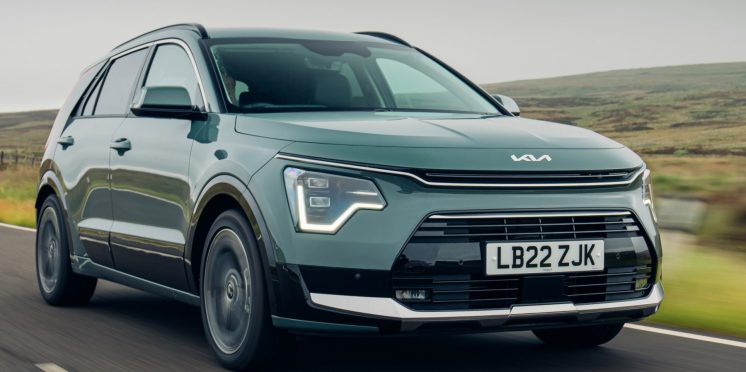 Kia Niro review: Eco family crossover is better than ever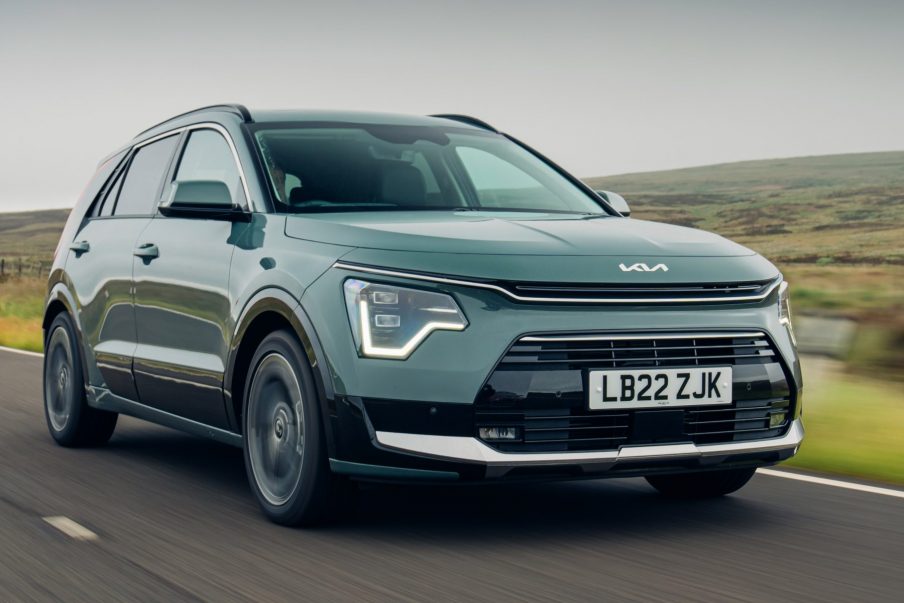 We test drive the Hybrid, Plug-In Hybrid and EV versions of the all-new second generation Kia Niro…
The Niro compact crossover is an important car for Kia. After the slightly larger Sportage, it's the South Korean brand's second most successful model.
A genuine game-changer when it was launched in 2016, it was available with self-charging hybrid, plug-in hybrid or 100% electric powertrains and offered practicality, peace of mind and economy at an affordable price.
Fast forward six years and more than 70,000 have been sold, while 55% of all Niro sales are fully electric. In fact, the e-Niro was the UK's second best-selling EV in 2021.
The success of the all-electric version especially was no surprise, given the value for money it offered, plus that 282-mile range.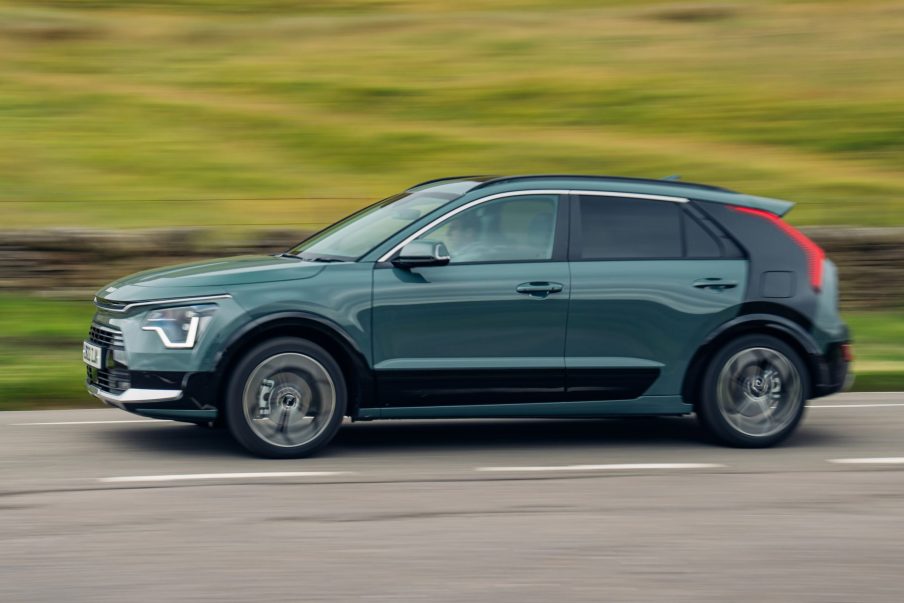 Now it's time for the second-generation Niro. Again, there are hybrid, plug-in hybrid and fully electric versions, and this time round it's slightly bigger (65mm longer, 20mm taller and 10mm wider) and the interior features a higher proportion of sustainable and recycled materials.
Pricing starts at £27,745 (Niro Hybrid), followed by the Niro Plug-in Hybrid (£32,775) and the popular Niro EV from £34,995. Note, it's no longer badged 'e-Niro'.
There are three trim levels ('2', '3' or '4') and a choice of eight colours, with top spec '4' models offered with an eye-catching two-tone paint option which features the C-pillar in contrasting Steel Grey or Black Pearl, depending on the chosen body colour.
Naturally, there are differences in spec and equipment between the trim levels, but as standard you get goodies such as LED headlights, rear parking sensors and camera system, a touchscreen display with DAB radio, Android Auto and Apple CarPlay, plus driver assistance technologies such as Forward Collision Avoidance with car, pedestrian and cyclist recognition and junction crossing – and Smart Cruise Control.
Top-of-the-range '4' grade models get a head-up display, twin 10.25-inch touchscreen, an instrument cluster display, heated rear seats and ventilated front seats, a power operated tailgate, electric sunroof, an uprated Harman Kardon premium sound system, driver's side memory seating, and front passenger lumbar support.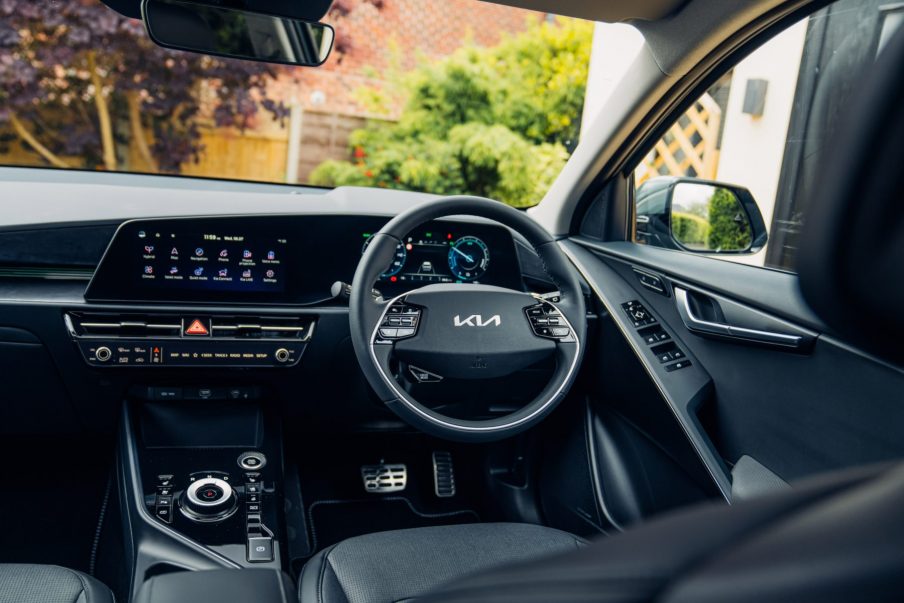 There's also Remote Smart Parking Assist, Parking Collision-Avoidance Assist and PU vegan leather seat coverings, containing Tencel from eucalyptus trees.
The all-new Niro EV combines a 64.8kWh lithium-ion polymer battery pack and a 201bhp electric motor.
Torque is rated at 255 Nm, and it can accelerate from 0-to-62 mph in 7.8 seconds. More importantly, an electric driving range of 285 miles is claimed.
Recharging from 10-80% takes as little as 45 minutes – up to nine minutes quicker than the outgoing model.
In colder months, the system uses navigation-based conditioning to pre-heat the battery when a charge point is selected as a destination, which helps shorten charge times and optimise battery performance.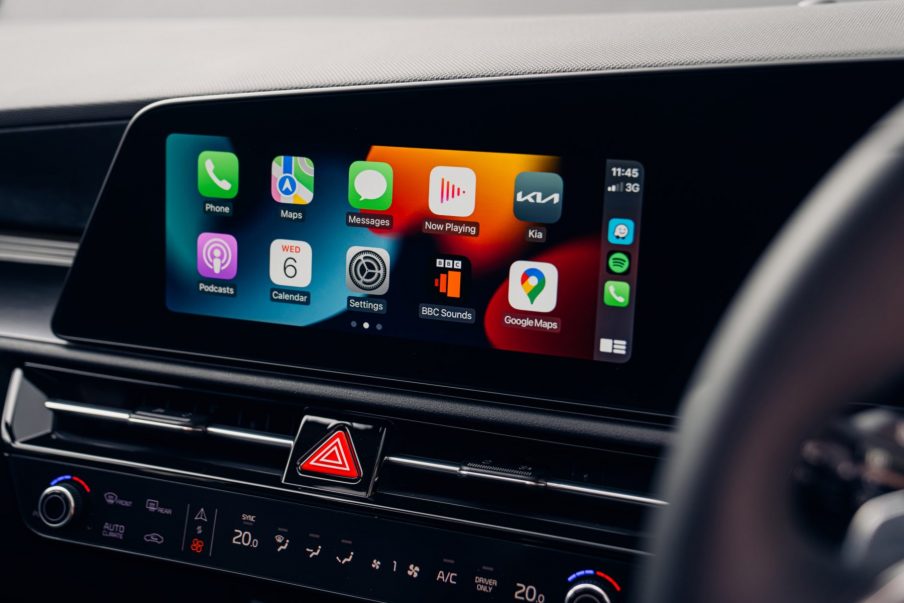 The Niro Hybrid has a 1.6-litre petrol engine paired with a six-speed dual-clutch automatic transmission. There's also a 43bhp electric motor and small 1.32kW battery, delivering a combined maximum power output of 139bhp.
It can accelerate from standstill to 60mph in 10.4 seconds, fuel economy is up to 64.2mpg, while CO2 emissions are 100g/km.
The Niro Hybrid (and Plug-in Hybrid) also feature a new 'Green Zone' drive mode, which automatically switches to electric power based on location guidance from the navigation system, driver patterns, or manual selection by the driver.
Expected to be popular with business users because of its low CO2 emissions and tax benefits, the Niro Plug-in Hybrid uses the same 1.6-litre engine as the Hybrid, a larger 11.1kw battery (it takes about 2.5 hours to charge it at home) and an 83bhp electric motor, producing a combined 180bhp and 265Nm of torque.
Crucially, it has an electric-only driving range of up to 40 miles – more than enough to complete the average daily commute in the UK.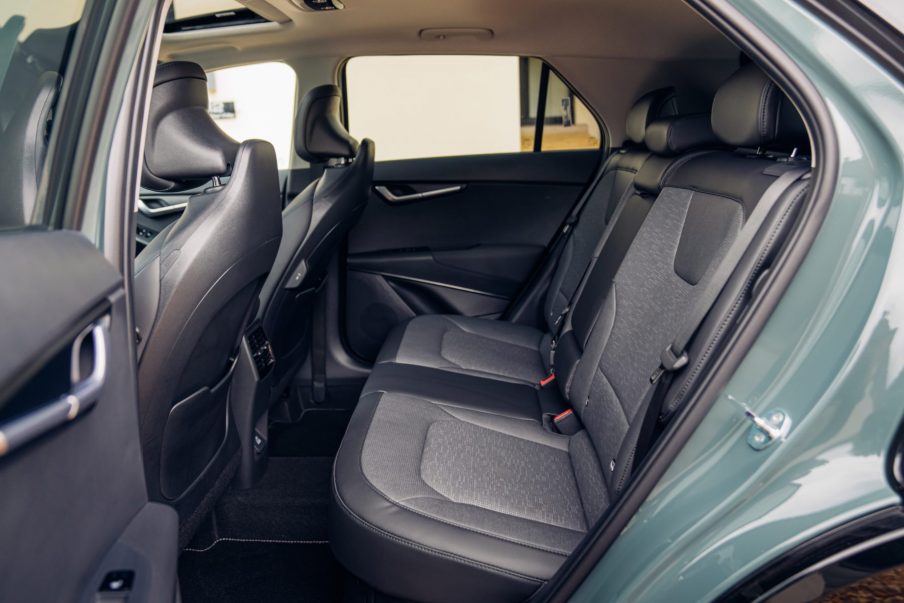 The Niro Plug-in Hybrid can cover the 0-60mph sprint in 9.4 seconds, CO2 emissions are just 18g/km, while fuel economy could be as high as 353mpg (in theory).
Whichever version you go for, the new Niro is a much bolder looking crossover than the outgoing car with angular design cues and a hint of the larger Sportage. And those sharper looks continue to the rear corners which feature high-set upright boomerang-shaped lights.
The smart interior is attractive, and well designed, with twin 10.25-inch displays giving the dashboard a wow factor. Featuring slick, sharp graphics, the infotainment system is intuitive to use – something of a Kia trademark. Broadly speaking, the quality of the cabin, in terms of materials used and build quality, is good, but it won't worry premium rivals.
There's a real feeling of space and plenty of leg and headroom for adults in the back, while luggage capacity varies depending on the model chosen. For the record, the Plug-in Hybrid has 346 litres, the Hybrid gets 451 litres, and the EV boasts 475 litres. Flip the rear seats and you get 1,342, 1,445 or 1,392 litres.
You sit quite high in the comfortable seats so there's a commanding driving position. Visibility is generally good, but those chunky rear pillars leave a bit of a blind spot.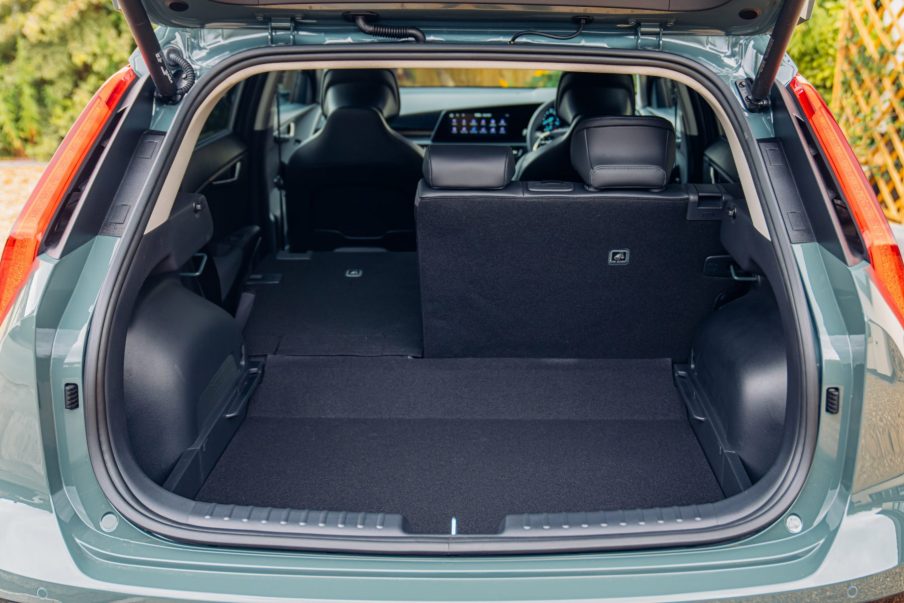 The three versions of the Niro each have their own character. Naturally, the Niro EV is the smoothest and most refined of the trio.
It's swift without being gut-wrenchingly quick like some other electric cars. And for a crossover with no performance SUV pretensions, it handles well (with the accent on comfort). Sure, there's some body roll if it's pushed, but it's well controlled and it generally feels planted.
There's good traction through the front wheels, while the all-round grip is impressive. There are various drive modes, and you can also adjust the level of brake energy recuperation using paddles behind the steering wheel. It's worth playing around with them, but we found the normal/mid settings worked best for us.
The Plug-in Hybrid is refined too, unless you floor it and the petrol engine kicks in. Drive sensibly and the transition between electric and petrol, and vice versa, is much smoother.
There's more than enough performance on tap for everyday driving and it works well with the six-speed automatic gearbox. Obviously, EV mode is a joy, if not as quick as it's pure electric sibling.
With a firm suspension and sharp steering, it's a lively performer and more agile than you might think, but as with the EV, it's at its best cruising along.
The lethargic full Hybrid is the most disappointing version of the Niro. It's not a bad car, but its shortcomings are apparent when it's tested alongside the PHEV and EV models.
Not only is it down on power compared to its siblings, but the six-speed automatic gearbox can be tiresome. It's fine at city speeds, but can become hesitant on faster roads, meaning the engine is more vocal, resulting is a far less relaxed driving experience.
On the plus side, it will slip into EV mode for short bursts in stop-start traffic or when manoeuvring, CO2 emissions are low, and the fuel economy is comparable.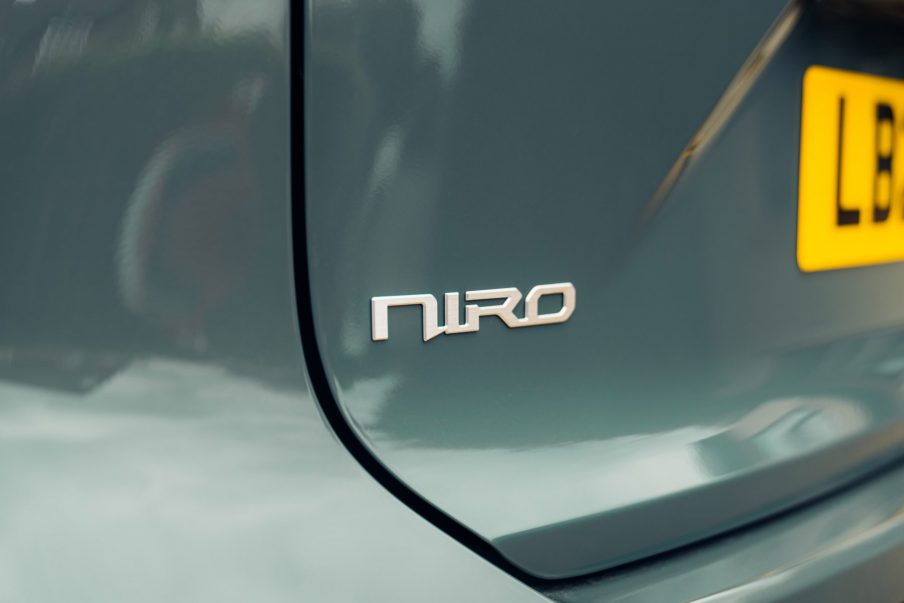 The Hybrid has a slightly softer ride than the PHEV, and again is easy to drive. Just don't push it.
The Niro hasn't been tested for safety by Euro NCAP, but we'd expect it to get a maximum five stars (like the Sportage and EV6) because it's packed with driver assistance and safety technology.
Finally, the Niro comes with a large dose of peace of mind because, as with all Kia cars, it comes with a generous seven-year warranty.
Verdict: The all-new Kia Niro family-sized crossover is a step-up from its predecessor, offering a winning blend of good looks, space, safety, practicality, generous equipment levels and comfort.
---