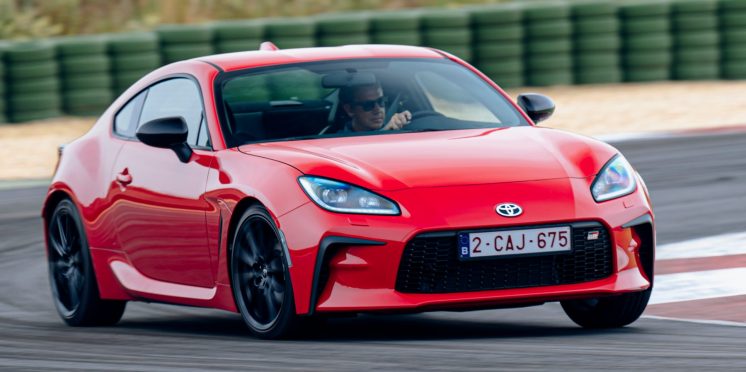 Toyota GR86 review: Last hurrah for an affordable icon
There are a handful of affordable new cars worthy of a genuine fanbase, and the sports coupe previously known as the Toyota GT86 is one of them.
At the end of the ICE age of motoring (internal combustion engine), there will be a special place in heaven for this thrilling, budget buy.
Before we continue, let's deal with the obvious question – why has the new version of the GT86 confusingly morphed into the GR86?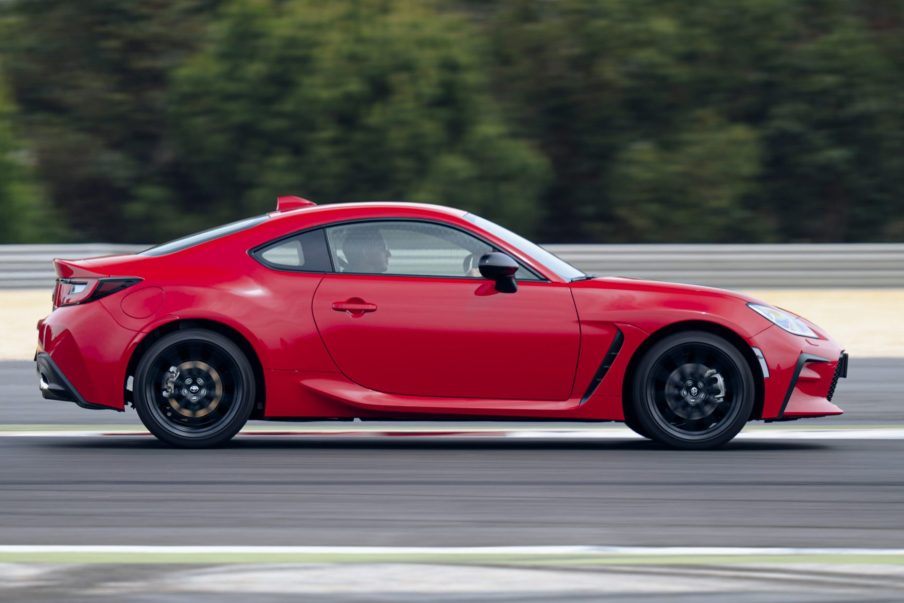 Well, Gazoo Racing is Toyota's motorsport division and it's recently been turning out acclaimed GR versions of the Yaris and Supra.
Now it's the turn of the GT86, which has been re-named for its latest incarnation so that it fits in with the Gazoo Racing family of sports cars.
At first glance, the Toyota GR86 looks not unlike the old GT86. In other words, there's a long, low bonnet and the same pert rear end with twin tailpipes. The GR86 is actually slightly lower (10mm) the wheelbase is a tad longer (5mm) and it's lighter.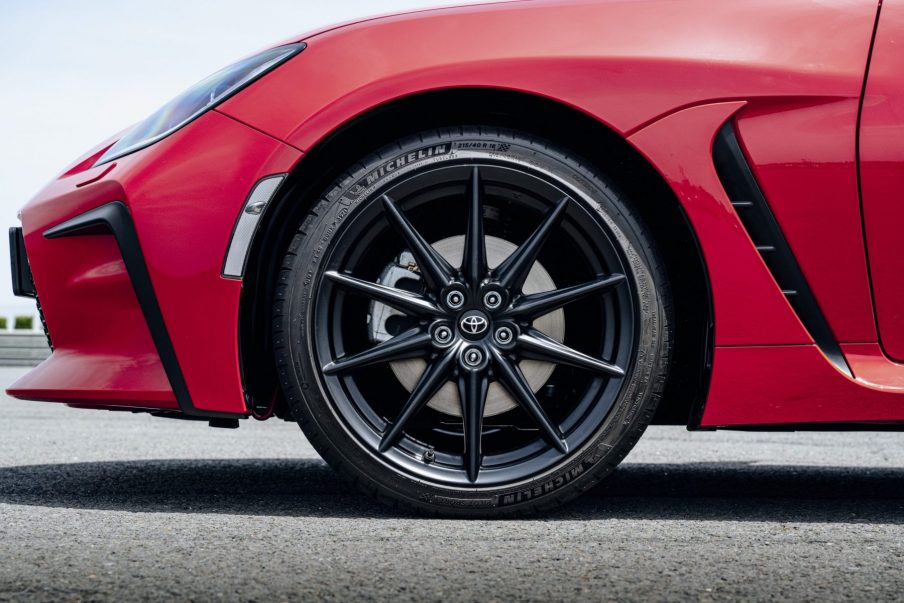 The reality is that it has a more aggressive stance than its predecessor, thanks to the addition of aerodynamic front air intakes and outlets, sleek side spoilers, rear wheel arch fins and a rear spoiler.
To simplify matters, there's just one standard trim level available, and the GR86 is offered with either a manual or automatic transmission.
But don't feel that you've been short-changed because the level of equipment is a marked improvement over the outgoing model, with more on-board tech and safety equipment, more power and suspension tweaks.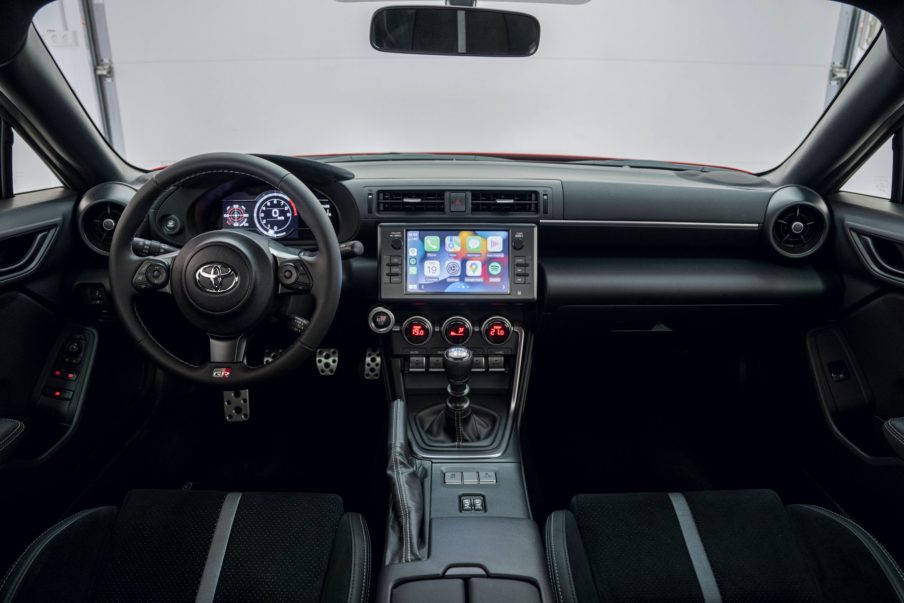 The GT86's four-cylinder 2.0-litre petrol engine has been replaced by a larger 2.4-litre unit, giving the GR86 a 17% power boost to 231bhp. Just as importantly, there's a claimed 22% increase in torque with the 250Nm peak now arriving at almost 3,000rpm lower down the rev range.
As a result, the 0-62mph acceleration time has been cut by more than a second to 6.3 seconds, while the top speed is now 140mph. The automatic is slightly slower, but not much (6.9 seconds/134mph).
Considering the power on tap and high enjoyment factor, it's no gas guzzler either. Toyota claims up to 32mpg, while CO2 emissions are around 200g/km.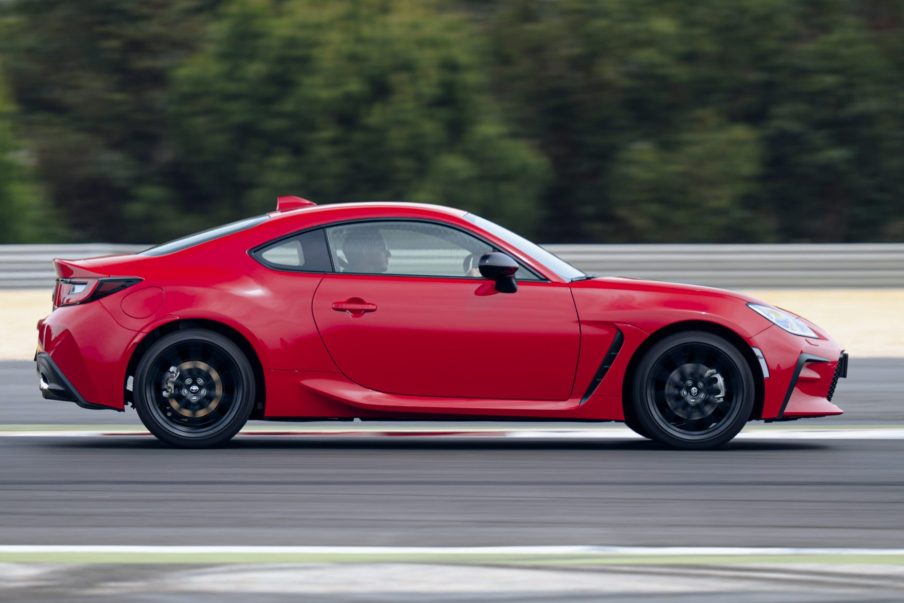 GR86 goodies include 18-inch alloy wheels, adaptive LED headlights and automatically-folding door mirrors. Inside, there's a central 8-0-inch infotainment screen, suede and leather seat upholstery, and heated front seats.
Other tech highlights include a 7.0-inch driver's digital display, smartphone charging, cruise control and a reversing camera, as well as safety features such as blind spot monitoring and lane-keeping assistance.
Overall, the cabin has a classier, more solid feel, but there are still a lot of hard surfaces and it's definitely old school in terms of layout.
The best news is that the GR86 is essentially the same classic front-engine, rear-wheel-drive sports car that it ever was – except even better.
We tested it on the challenging Monteblanco Circuit near Seville in southern Spain, followed by an entertaining road route.
There's plenty of space up front, but clearly the rear seats are next to useless thanks to the almost complete lack of legroom, while boot space is limited (226 litres).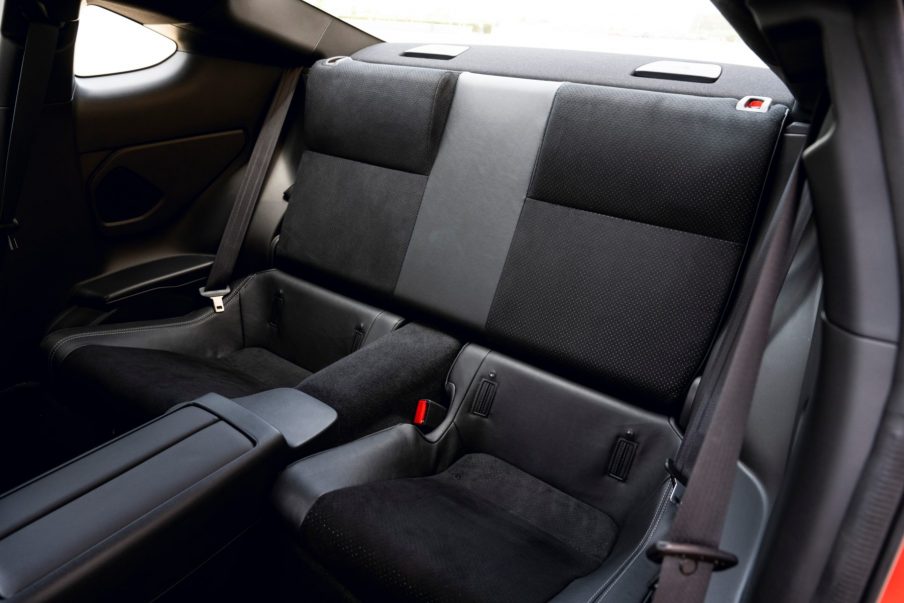 That said, the new front sports seats are slim yet supportive, while the rear seats can be folded down to reveal a load space big enough to hold four wheels (ideal for enthusiasts driving to and from a track day).
The low-slung driving position is almost perfect, while the flat-four engine's growl sounds the part, though many enthusiasts will disapprove because it is augmented via the audio system.
There's noticeably more power and a much broader torque curve, making it feel quicker, while the increased body rigidity and sports-tuned suspension makes the handing more responsive and improves handling through faster corners.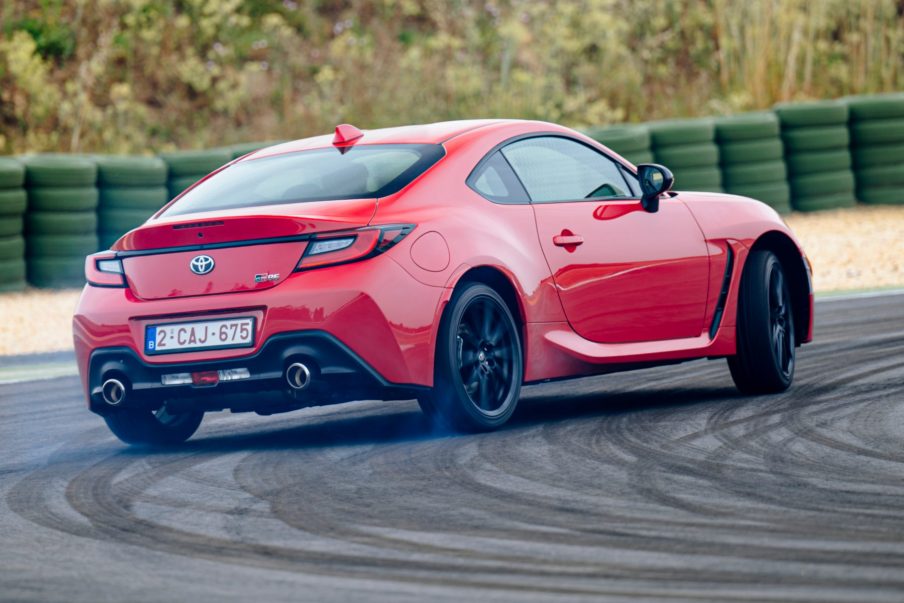 The addition of grippier Michelin Pilot Sport 4s hasn't robbed the GR86 of any its playfulness either, so there's still scope for drifting (on track of course).
In a nutshell, the balance of this sports coupe is spot-on. A near-perfect blend of power, nimble steering and well-managed body control. Tremendous fun on the road and track, it generates generous amounts of driver confidence.
If I had to nit-pick, I'd say the six-speed manual gearbox is on the notchy side (a slick-shifting MX-5 is still hard to beat), but overall, it's hard to fault – especially at the price (£29,995).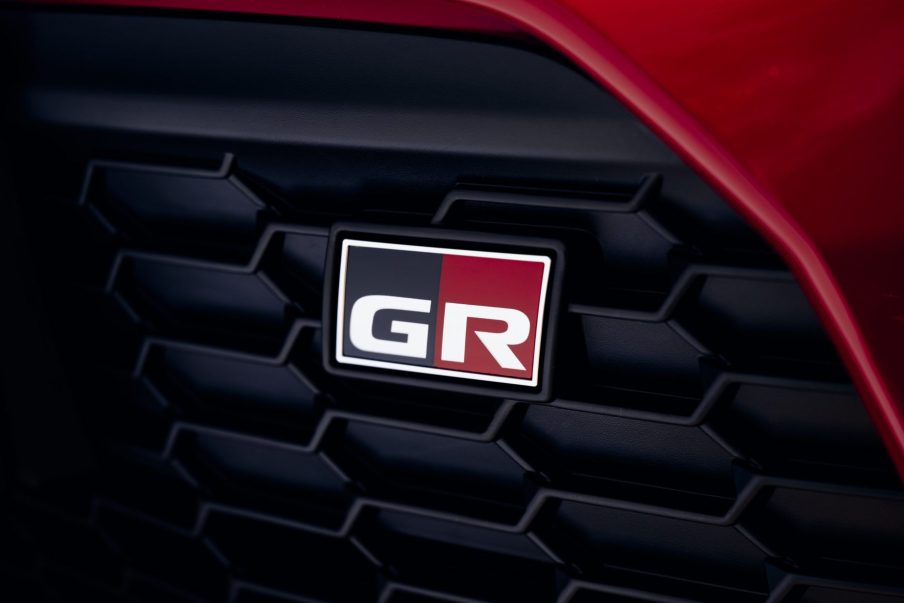 As for rivals, the obvious ones are Subaru BRZ (it was developed alongside the GT86/GR86), plus the Audi TT, BMW 2 Series and Mazda MX-5 RF.
Now for the bad news. The entire two-year allocation of GR86 coupes has already sold out. And because of forthcoming changes to European safety regulations, this car will only be sold for two years before being withdrawn from sale in 2024.
Verdict: Toyota has pulled off a masterstroke with the new GR86, retaining the outgoing GT86's fun-to-drive character, but also successfully improving it where it matters. More power, more torque, a classier interior and sharper handing only add to the magic. Enjoy the Toyota GR86 – an affordable, living legend.
Review in association with www.automotiveblog.co.uk
---