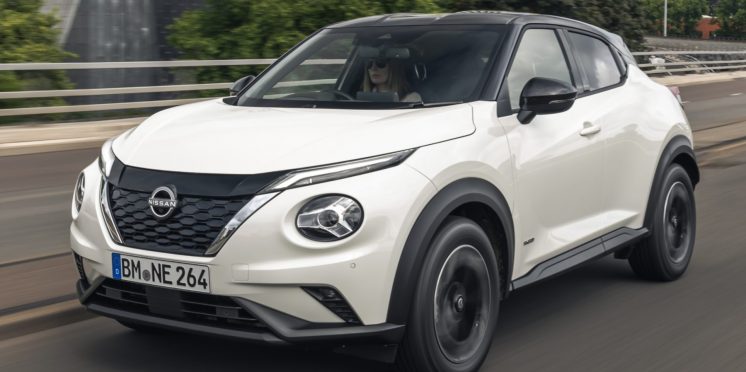 Nissan Juke Hybrid review: efficiency boost for funky crossover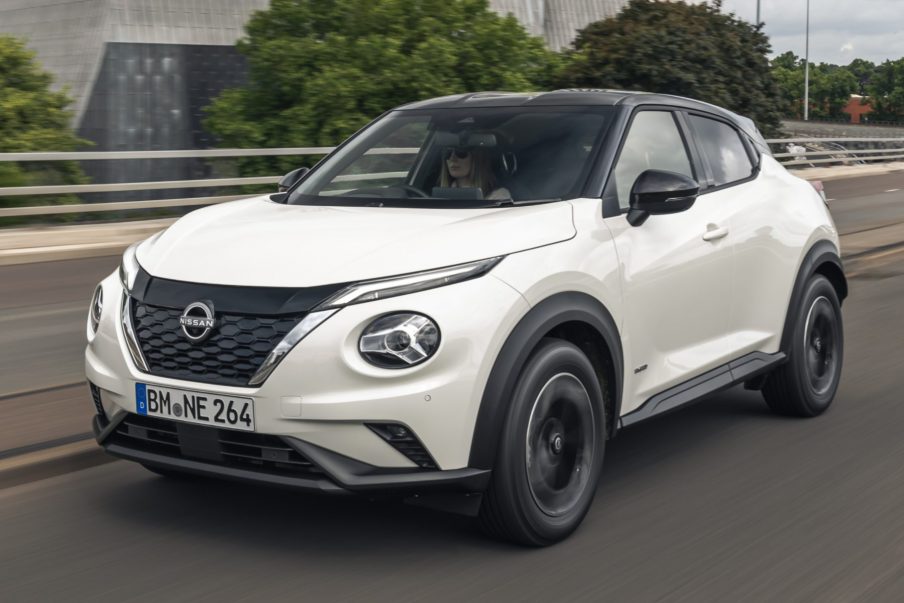 We test drive the new hybrid version of the much-improved Nissan Juke – the compact crossover designed, developed and manufactured in the UK.
Cards on table time – I was never a fan of the original, pioneering Nissan Juke. Launched in 2010, its looks were at best challenging, and I didn't like the way it handled.
All that changed in 2019 when the second-generation Juke was introduced. Not only did the design switch from weird to funky, but it drove much better, there was more interior space and quality was stepped up.
Fast forward three years and Nissan has launched a full hybrid (or self-charging) version of the Juke, which is claimed to deliver 25% more power and 20% less fuel consumption.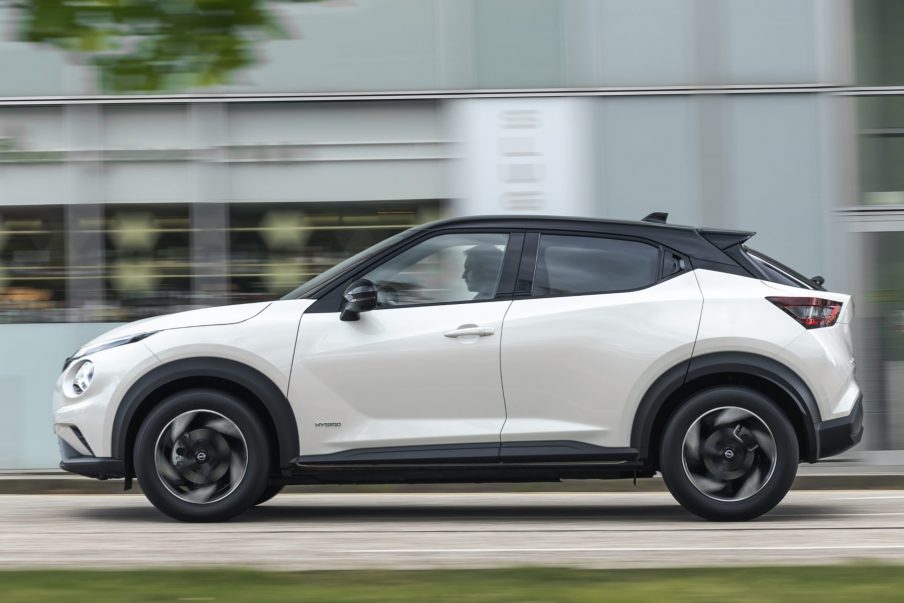 Priced from £27,250 to £30,150, the newcomer uses much the same hybrid powertrain as the Renault Captur E-Tech hybrid, taking advantage of Nissan's alliance with the French car maker.
The Japanese firm supplies the 1.6-litre engine (93bhp) and electric motor (48bhp), while Renault provides the gearbox, high-voltage 15kW starter-generator and 1.2kWh water-cooled battery.
The combined 141bhp of power is sent to the Juke's front wheels via a six-speed automatic gearbox and it can "sprint" from 0-62 mph in 10.1 seconds.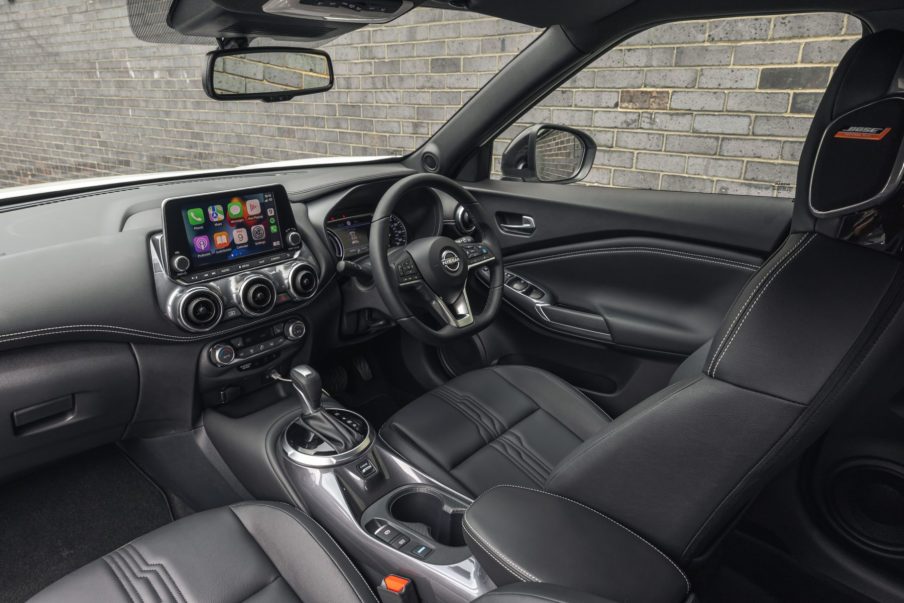 More importantly, the car can return up to 56.5mpg, while CO2 emissions are as low as 114g/km.
Exterior changes include more aerodynamic bodywork to improve airflow and reduced drag, 'Hybrid' badges on the front doors and the tailgate, plus a black-gloss grille featuring the new Nissan logo, as seen on the larger Nissan Qashqai.
Other tweaks include keyless entry and two new colours (Ceramic Grey and stunning Magnetic Blue).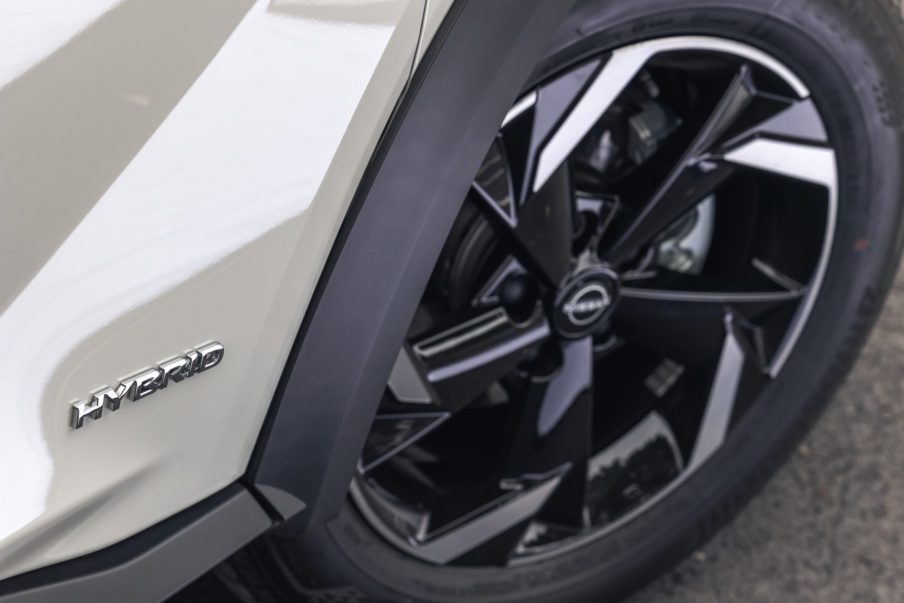 The new Juke Hybrid also offers new two-tone 17-inch alloy wheels and a 19-inch design inspired by those fitted to the upcoming Nissan Ariya electric SUV.
Inside, it gains a new set of dials behind the steering wheel. A power gauge replaces the rev counter so you can monitor regenerative charge and battery charge level.
There are three selectable drive modes (Eco, Normal and Sport), plus an EV button. The Juke Hybrid can be run on pure electric for a maximum of 1.8 miles at speeds of up to 35mph and Nissan reckons it will travel on battery power for up to 80% of the time around town.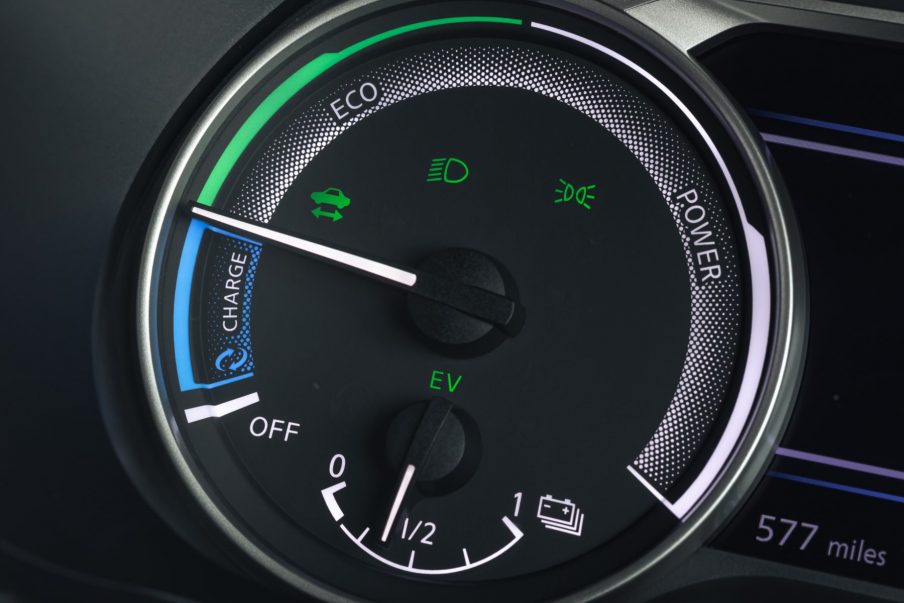 There's also an 'e-Pedal' button which allows the movement of the car to be controlled using just the accelerator pedal. When the driver's foot is lifted from the accelerator, moderate braking is applied, and the car will decelerate to a crawl of around 3mph. This regenerative braking also helps to recharge the battery.
Boot space is reduced by 68 litres compared to the regular 1.0-litre petrol turbo Juke, because of the larger battery pack. However, there's still a decent 354 litres, or 1,237 litres when the rear seats are folded down.
The cabin is a pleasant surprise thanks to the overall uplift in build quality and materials. Yes, there are some hard plastics used down below, but up top it's mostly soft-touch, attractively designed (in a busy, old school sort of way) and has a solid feel.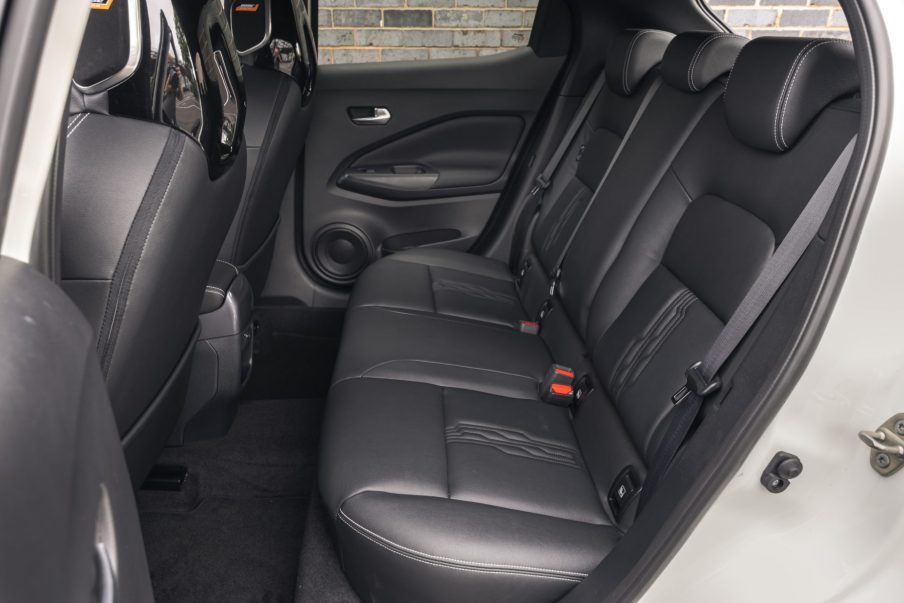 Unlike most crossovers, I was able to achieve a decent driving position because it's possible to lower the seat more than usual. What's more, I could sit behind myself, if you get my drift. The only slight negative is that the Juke's waistline rises at the back, so smaller rear-seat passengers will struggle to see out of the windows.
The ride is on the firm side, but it's perfectly comfortable and cruises nicely, while body roll is kept in check.
There's plenty of poke from the electrically assisted engine and the switch from electric to petrol power, and vice versa, is seamless.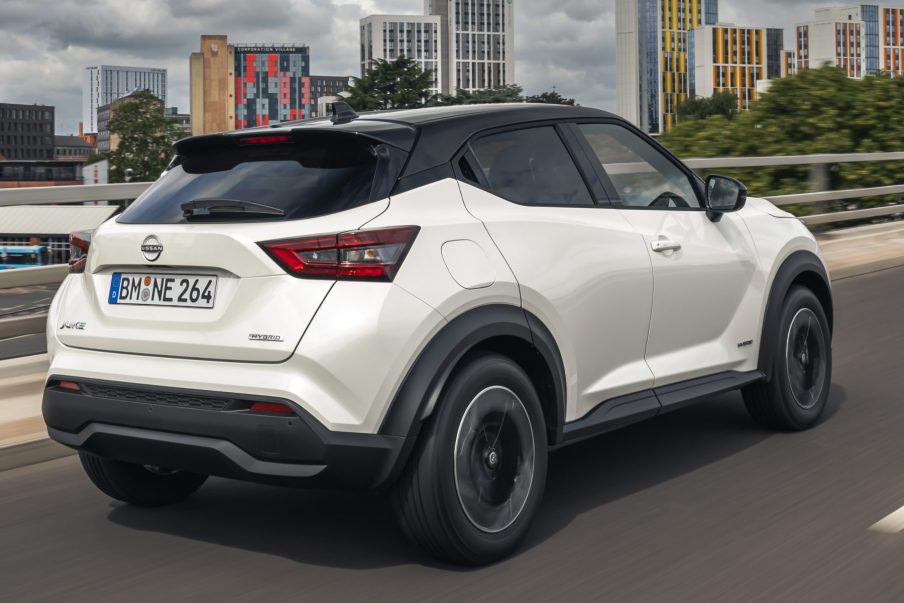 The automatic gearbox works well enough, though the shifts are laboured when you put your foot down. It's also worth noting that there are no paddles behind the steering wheel to hurry things along.
There's plenty of grip up front, the steering is light and responsive, and it generally feels planted.
Our road test took in a mixture of city, motorway and country driving and we achieved around 45mpg, but I'm sure 50mpg is achievable on a longer, more relaxed run.
In other words, it's not the most economical compact full hybrid out there, but every little helps.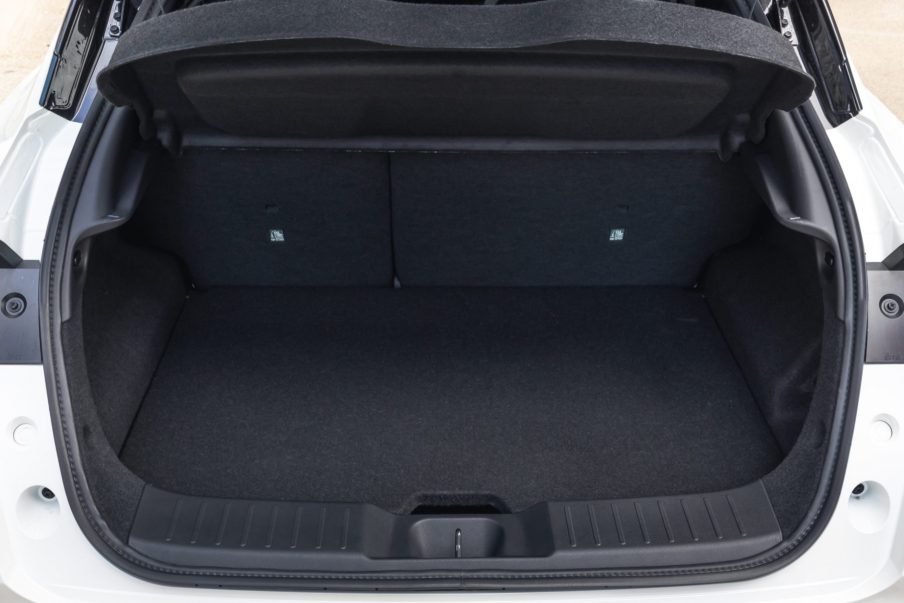 The Juke is already well equipped, so there's full connectivity (Android Auto and Apple CarPlay) and the latest safety features including Traffic Sign Recognition, Autonomous Emergency Braking (AEB), Lane Departure Warning, High Beam Assist and Hill Start Assist.
Our test car was also fitted with ProPilot – an advanced driving assistance technology that takes care of the steering, accelerating and braking on major roads.
Overall, the second-generation Juke is a huge improvement on the original, while the new full hybrid option is the icing on the cake.
Verdict: Thanks to the addition of hybrid technology, there's never been a better time to switch to a Nissan Juke. Extra power and better economy complement the already practical, comfortable, well equipped and fun to drive compact crossover that it is. Well worth a test drive.
Review in association with www.automotiveblog.co.uk
---