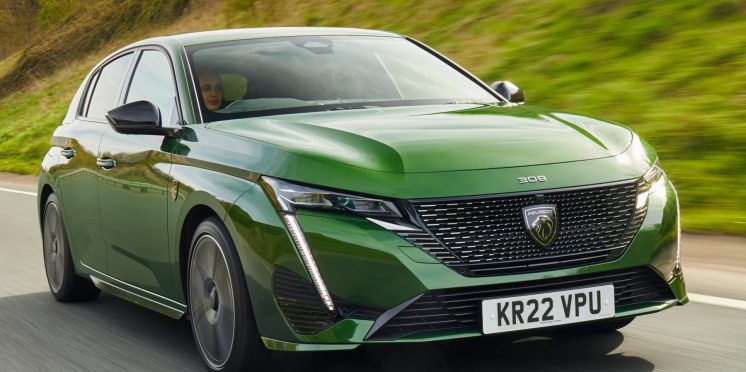 Peugeot 308 review: Practical family car with serious kerb appeal
We road test both the hatchback and estate versions of the all-new third generation Peugeot 308
Cards on table time. I had a soft spot for the venerable Mk 2 Peugeot 308. On sale between 2014-21 and winner of the European Car of the Year Award, it was a solid family hatchback (and estate), offering a good, comfortable drive and a choice of solid petrol and diesel engines.
Fast forward to 2022 and Peugeot has got round to rebooting the 308 with the stunning, all-new third generation model which is once again available as a hatchback or estate (branded SW, or Station Wagon).
Unlike its predecessor, the new 308 will eventually be available with a full range of powertrains. So, in addition to basic petrol and diesel engines, there's a plug-in hybrid (PHEV), with a 100% electric version following in 2023.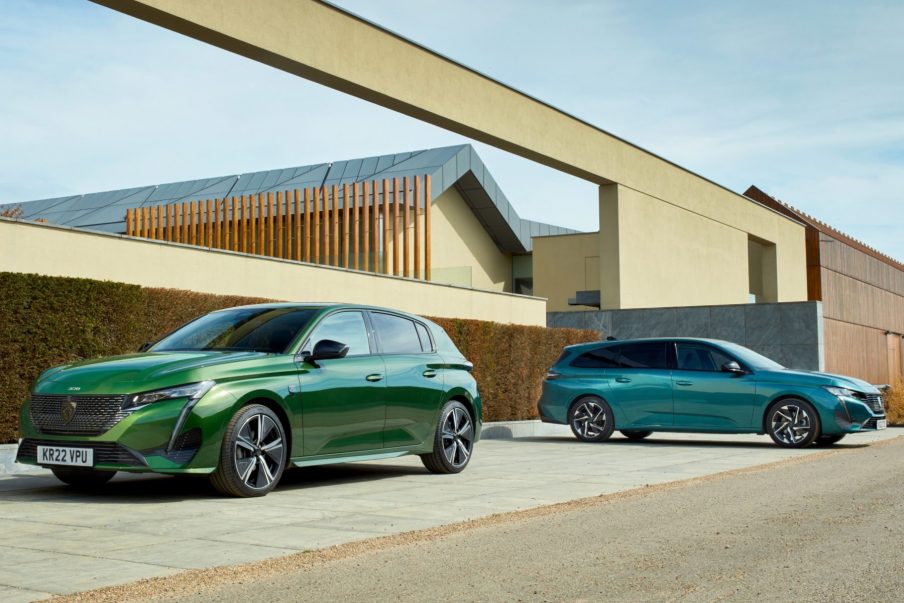 Priced from £24,365, the 308 will once again battle it out with the likes of the Volkswagen Golf, Ford Focus and Vauxhall Astra, plus plug-in hybrids including the Mercedes-Benz A250e and Toyota Prius.
Not only does the 308 usher in Peugeot's latest design language, it's also the first model to proudly wear the brand's bold new logo and feature its latest (and much improved) infotainment system.
If it was judged purely on kerb appeal, the 308 would win any group test hands down. The combination of swooping bonnet, large grille, slimmer headlights and lion's tooth LED daytime running lights give it serious road presence.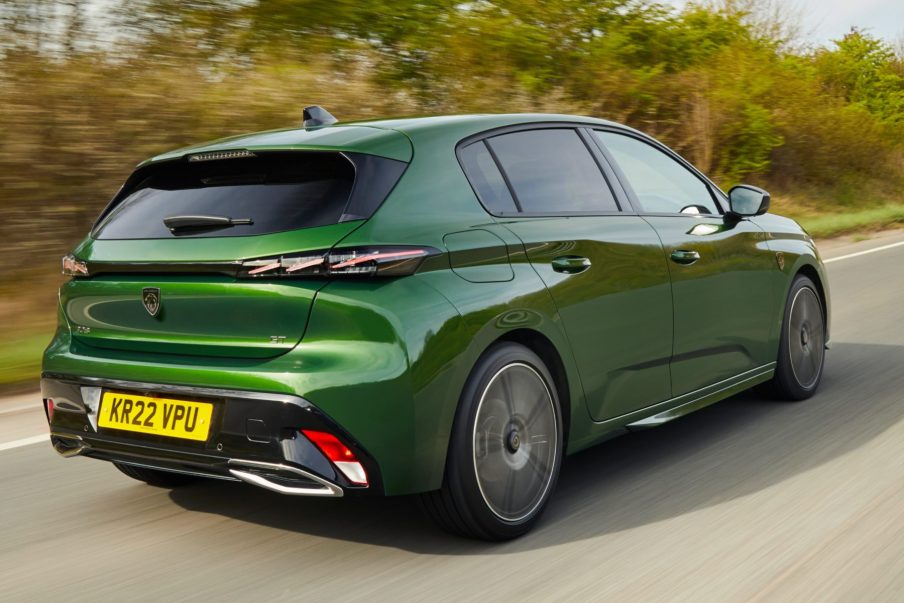 There's a nod to the Mk 2 in its athletic profile, while its pert rear is adorned with Peugeot's signature claw-like LED brake lights. And just in case you're wondering, the new 308 is 11mm longer and 20mm lower than the outgoing car, but more importantly, the wheelbase has grown by 55mm, theoretically delivering more space inside.
I tested petrol, diesel and PHEV versions of the hatchback and estate, and it has to be said, it looks especially cool in Olivine Green.
Peugeot's also sprinkled some magic dust over the interior. The highlight is the new i-Cockpit system which features a slick "3D" 10-inch instrument cluster ahead of the driver and a 10-inch infotainment touchscreen in the centre of the dashboard with Apple CarPlay and Android Auto connectivity. There's also an "OK Peugeot" voice assistant which can control functions such as sat nav and media.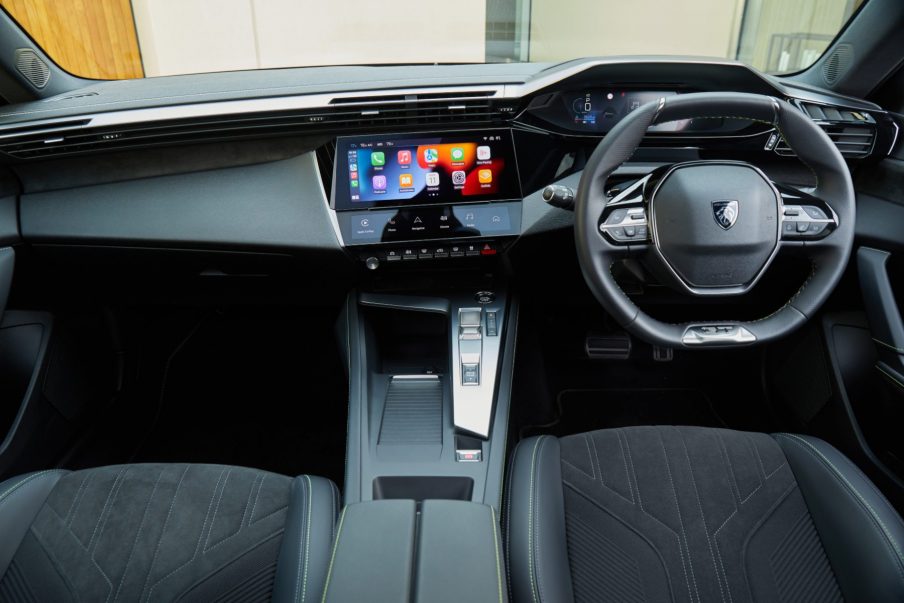 In short, the new infotainment set-up is a huge improvement, and I like the way Peugeot has stuck with short-cut buttons below the main screen. They may add to the "clutter", but they are much easier and safer to use than tablet-only systems.
Some things stay the same and, like it or not, Peugeot's driver setup is as quirky as ever, with a dinky, low-slung steering wheel and an instrument panel set back. Finding the perfect driving position is still challenging, so my advice would be to try before you buy (or lease).
The good news is that the cabin feels roomier with the boot benefitting most, though rear legroom is more adequate than generous.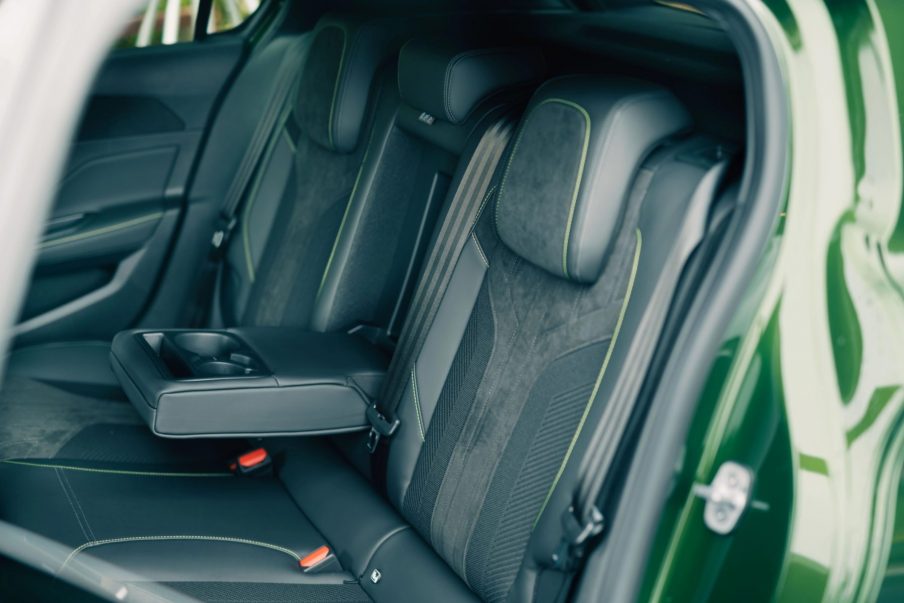 At launch, you can choose between 1.2 petrol and 1.5-litre diesel engines, with both pushing out 129bhp sent through an eight-speed transmission (there is no manual option!).
The three-cylinder petrol can sprint from 0-62mph is 9.7 seconds and offers fuel economy of up to 52.1mpg and CO2 emissions as low as 122g/km.
The diesel delivers a 0-62mph time of 10.6 seconds CO2 emissions as low as 113g/km and fuel economy of up to 65.4mpg.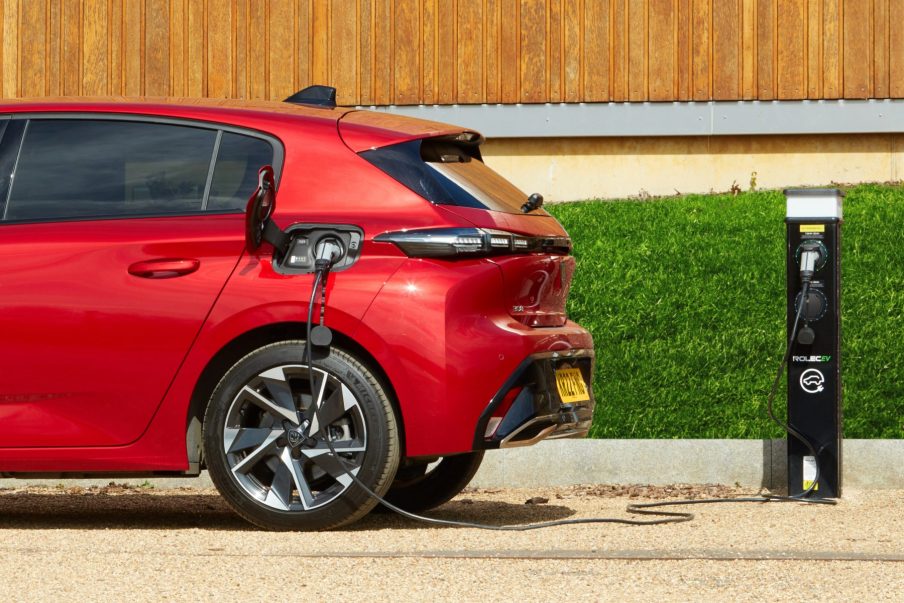 The two plug-in hybrid options use the same 1.6-litre petrol engine, producing either 178bhp or 222bhp. Naturally the PHEVs are particularly tempting for business users looking for tax benefits thanks to low CO2 emissions (down to 25g/km).
The plug-in is the most interesting powertrain option, mating the petrol engine with an 81kW electric motor and 12.4kWh battery and, in theory, offering pure electric travel of up to 37 miles.
Frankly, there isn't much differences between the two PHEVs – the 178bhp is good for a 0-62mph time of 7.7 seconds, while the 222bhp is 0.1s faster.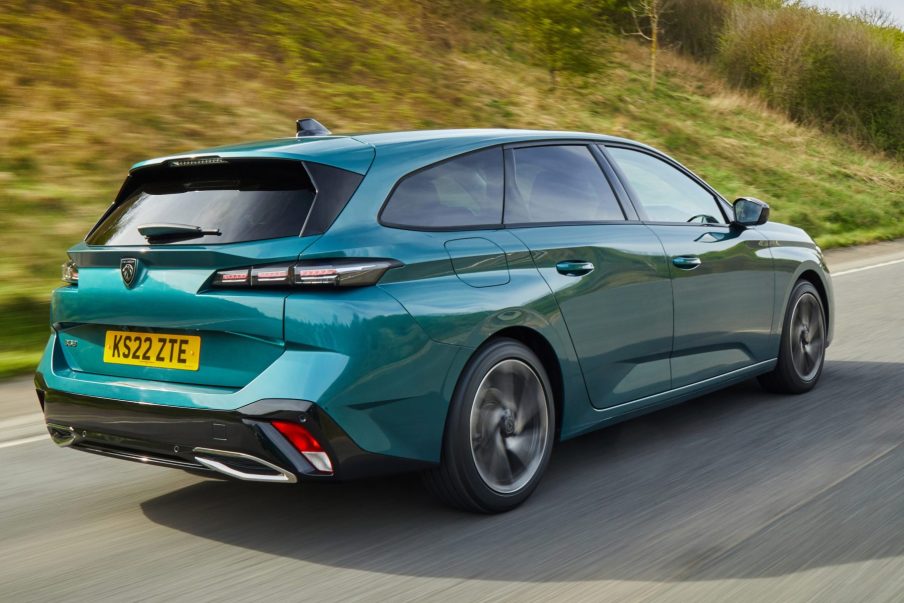 In theory, fuel economy as high as 200mph is possible if your commutes are short and you keep the battery charged up (charging can take as little as 1 hr 55 mins via a 7.4kW connection).
After my test drives, I suspect the real world EV range is closer to 30 miles, which still means your visits to petrol stations could become rare occasions if you're a low mileage driver.
But remember, PHEVs are most efficient if the battery is charged up regularly. Tackle a long journey with next-to-no charge and you can expect your fuel economy to plummet to 40-45mpg.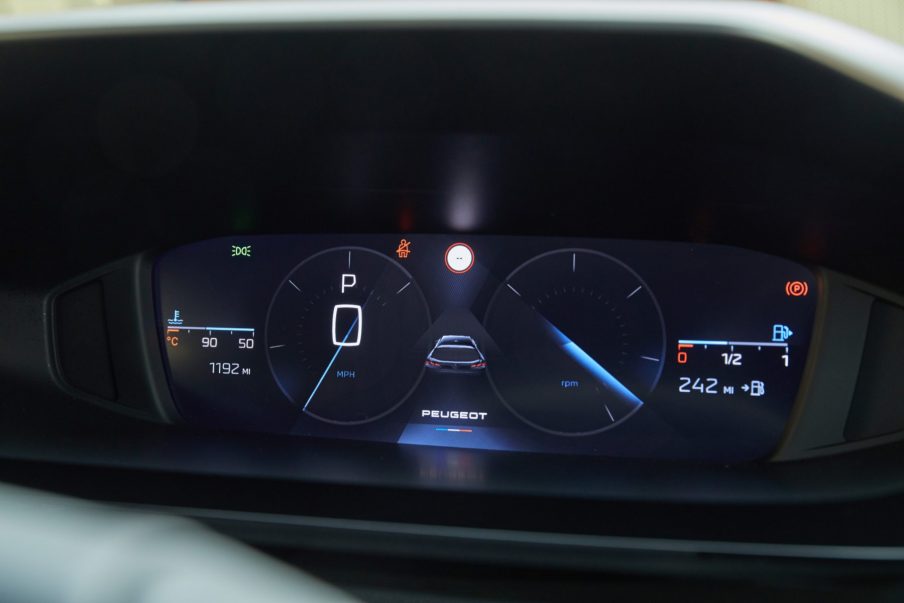 I sampled the 1.2 petrol (hatchback), 1.5 diesel (estate) and most powerful PHEV (estate) and to be frank, there's little separating the body styles on the road because they drive much the same, even though the hybrids are heavier. Really it will come down to whether you need an estate.
Either way, the hybrid versions have slightly less luggage capacity because the battery pack is stowed under the boot.
Naturally, there's more divergence when it comes to powertrains. The Stellantis (Peugeot, Citroen, Vauxhall to name but a few brands) group's ubiquitous three-cylinder 1.2 petrol is a punchy little performer, only becoming vocal if worked really hard.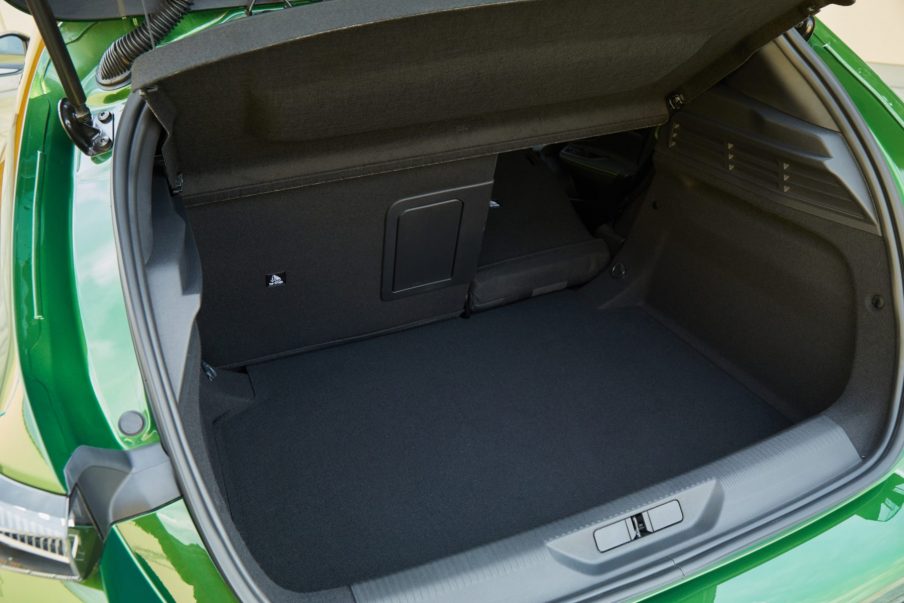 And partly because it's the lightest of the trio of powertrains, it also feels the most agile on the road.
The excellent 1.5 diesel delivers decent torque and is a refined and relaxed cruiser, but is probably best left to high-mileage users.
The plug-in hybrid is arguably the star of the show, offering an impressive blend of performance and economy. In fact, we suspect the cheaper, lower powered PHEV will suit most customers.
In EV mode it's just like driving an electric car, while the transition to petrol power in hybrid mode is seamless, even if the petrol motor sounds harsh by comparison – especially when pushed.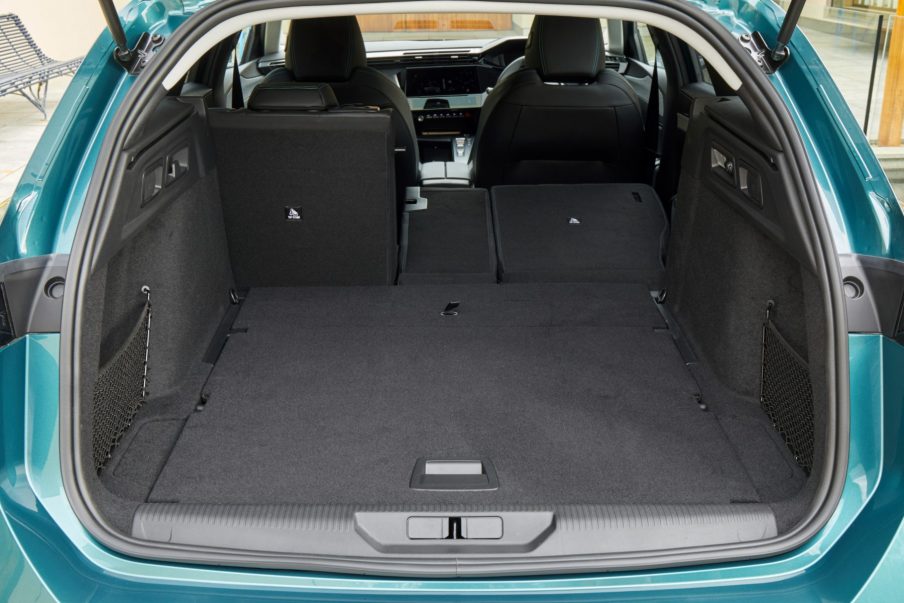 The eight-speed auto box used across the range is occasionally hesitant, but mainly smooth, while quick steering, good grip and minimal body lean give the 308 impressive poise.
The ride is generally on the firm side and it's at its best cruising comfortably along. There's still fun to be had, and clearly there's scope for a hot 308 at some stage in the future.
Verdict: Whether you fancy the stunning hatchback or rakish estate, the all-new Peugeot 308 is right up there with the best-in-class. Comfortable, economical and easy to drive, splash out on the frugal plug-in hybrid for a planet-friendly all-rounder.
Review in association with www.automotiveblog.co.uk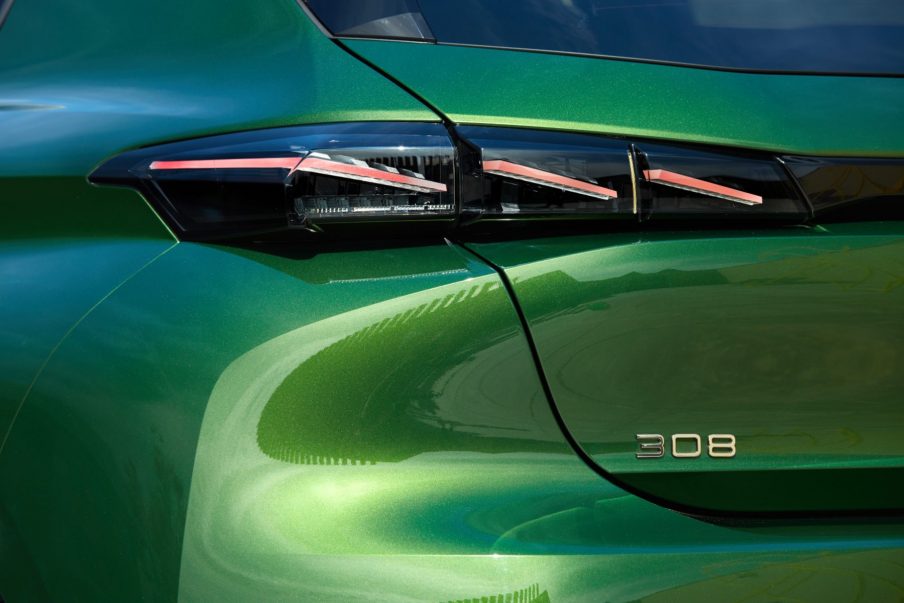 ---