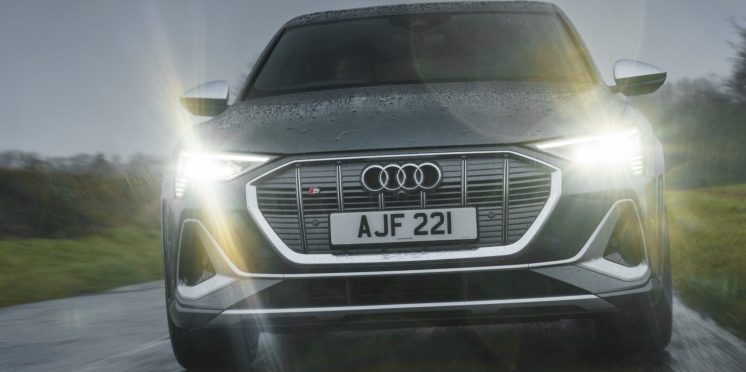 Audi e-tron S Sportback reviewed: luxury sports SUV is a class act
If want to drive a big 4×4, but would rather keep on the right side of eco warriors, then the latest EV from Audi could be the car for you…
Not only does it possess premium badge appeal, but with zero tailpipe emissions, it couldn't be kinder to the environment.
What's more, because it's so similar to Audi's conventional 4x4s, inside and out, it makes the switch from fossil fuels to battery electric so much smoother.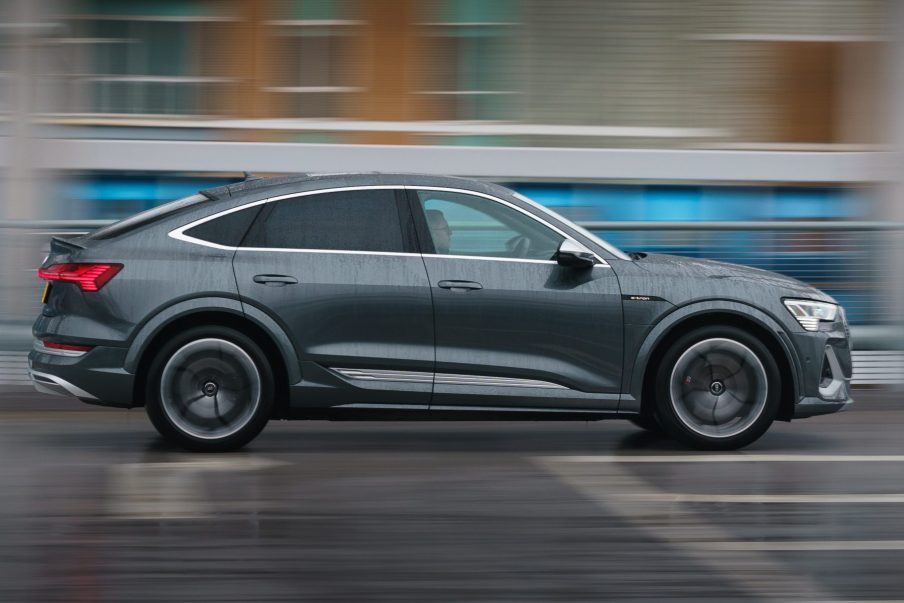 The e-tron SUV first hit UK roads in 2019. The more athletic Sportback version (a streamlined roof gives it a coupe-esque look) followed a year later.
Now, the new 'S' is the sportiest version yet and will allow you to impress even the most traditional of petrol heads.
It can sprint from standstill to 62mph in just 4.5 seconds (a full second quicker than the standard e-tron) and on to a top speed of 130mph.
Naturally, it's all-wheel drive, but unlike most of its rivals, which make do with two electric motors, the e-tron S has three – one up front and two at the back.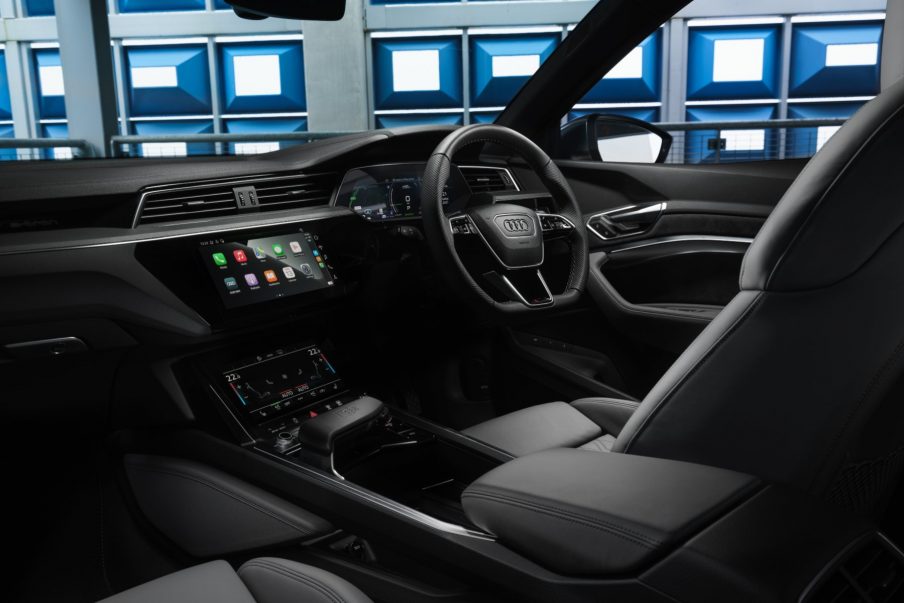 It's not just blisteringly fast, the e-tron S boasts serious road presence. Chunky, yet sporty, its front end is dominated by Audi's aggressive 'Singleframe' grille and flashy LED lights. Head back and the profile is sharply styled, the wheels are enormous, and the rear is suitably pert.
The interior is just what you expect from Audi – a classy blend of soft-touch surfaces, leather, brushed chrome and state-of-the-art technology.
The cabin is spacious with ample room for rear seat passengers and a useful 615 litres of boot space (1,665 litres with the back seats folded), plus 60 litres under the bonnet (ideal for storing cables).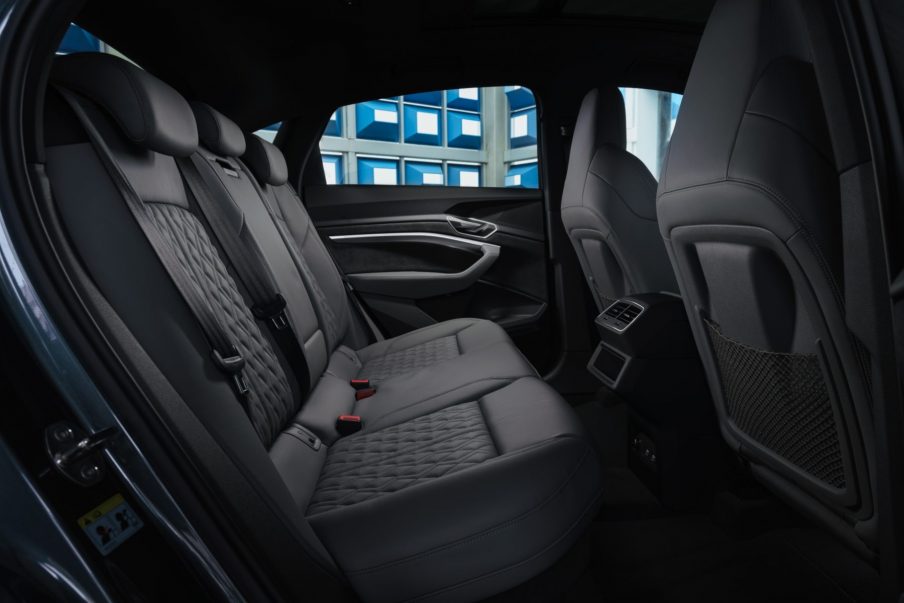 Naturally, the driving position offers a commanding view of the road, while the level of refinement on the road is superb – partly down to the electric motor, but also its slippery shape and high build quality.
Tech highlights include Audi's slick infotainment system utilising twin touchscreens, the lower of which displays the climate controls, but doubles as a writing pad for writing in a sat nav destination, for instance.
There's also a digital driver's display, plus stacks of safety and driver assistance equipment – and seven drive modes: Efficiency, Comfort, Auto, Dynamic, Individual, Off Road and All Road.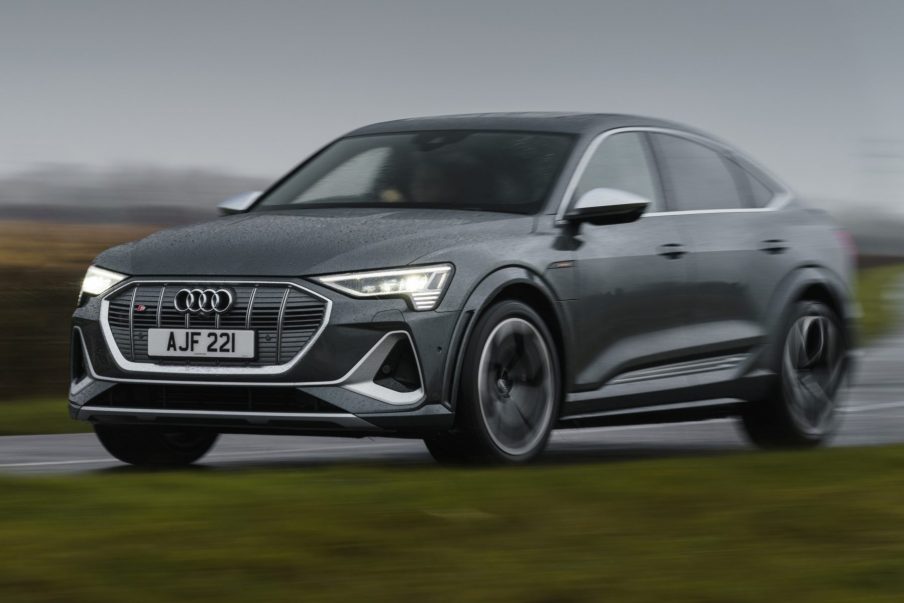 You can also select Drive and Sport next to the gear selector. Drive is your day-to-day setting, while Sport unleashes all the car's performance, increasing power for up to eight seconds.
Put your foot down and there's that instant torque that all EVs deliver, yet it's even more impressive in the mighty 2.6-tonne e-tron S.
Its agility seems to defy the laws of physics, delivering a composed and planted experience regardless of whether you're cruising on a motorway or enjoying challenging country roads. It's also more than capable of tackling off-road terrain.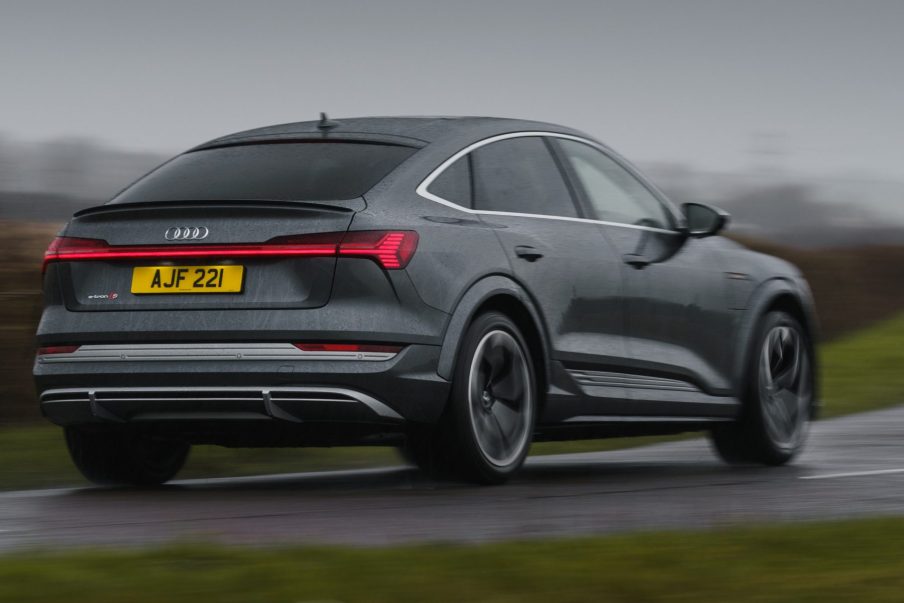 Of course, its proportions can make it a handful in town, but with great visibility, cameras and all-round sensors, you soon adjust.
However, no car is perfect and the e-tron S is no exception. On paper it has a range of up to 224 miles, but in the real world you're looking at closer to 200 miles.
Unless you need a car to regularly cover that kind of mileage or you can't fit a home charger, that might be a deal-breaker.
For the record, it will charge overnight from home and can take as little as 30 minutes to charge from 5% to 80% using a 150kW public charger (if you can find one).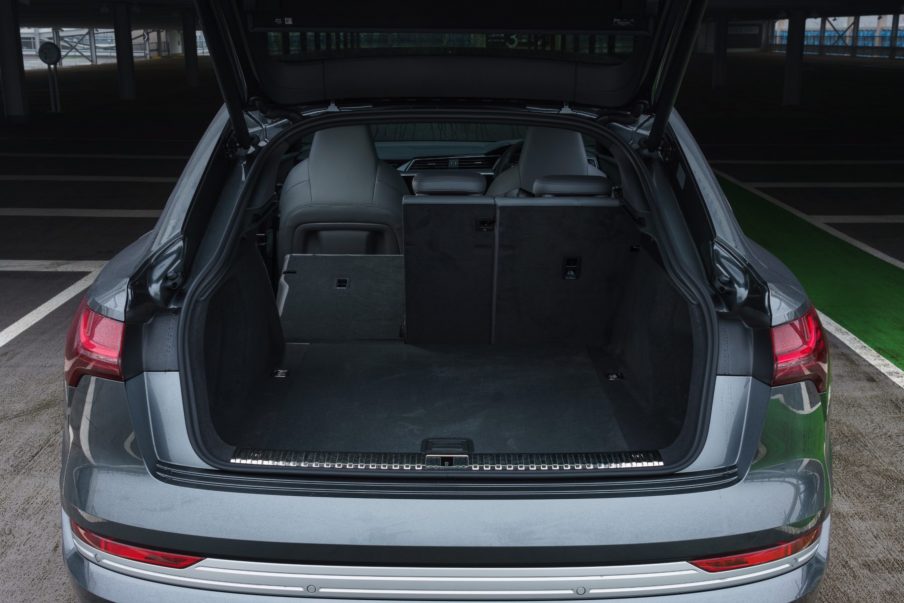 Finally, let's not forget the price of the e-Tron S. The basic e-tron will set you back at least £62,560. The e-tron S Sportback starts at £88,760, and if it's loaded with extras, can end up closer to £100,000.
Rivals include everything from the Jaguar I-Pace to the Tesla Model X and Mercedes-Benz EQC.
Verdict: The Audi e-tron S Sportback quattro is a class act – an enticing, zero emissions blend of performance, luxury and driving pleasure. Spacious and with genuine off-road ability, it's a dream SUV for many.
Review in association with www.automotiveblog.co.uk
---