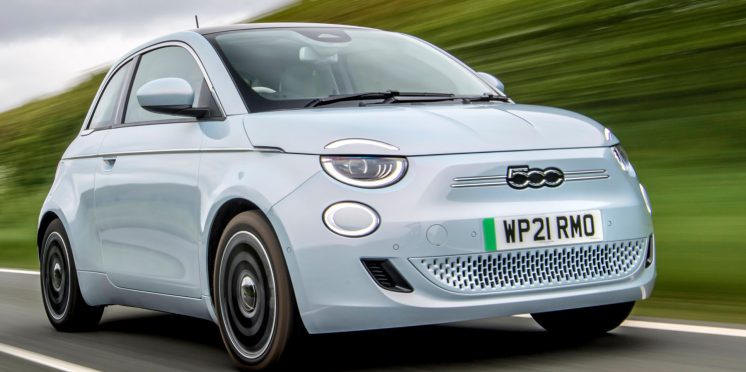 Fiat 500 review: an icon reborn with electric power
It's safe to say that the all-new, all-electric Fiat 500 is one of the cutest and charming EVs on the market.
Fighting it out with the likes of the Honda E and MINI Electric in the zero emissions city car category, it's available as a hatchback or convertible and is competitively priced from £20,995 to £30,995 (after the £2,500 UK Government grant).
The entry-level model comes with a small 24kW battery and a "city range" of up to 115 miles, while other versions get the bigger 42kW "long range" battery pack, capable of up to 199 miles.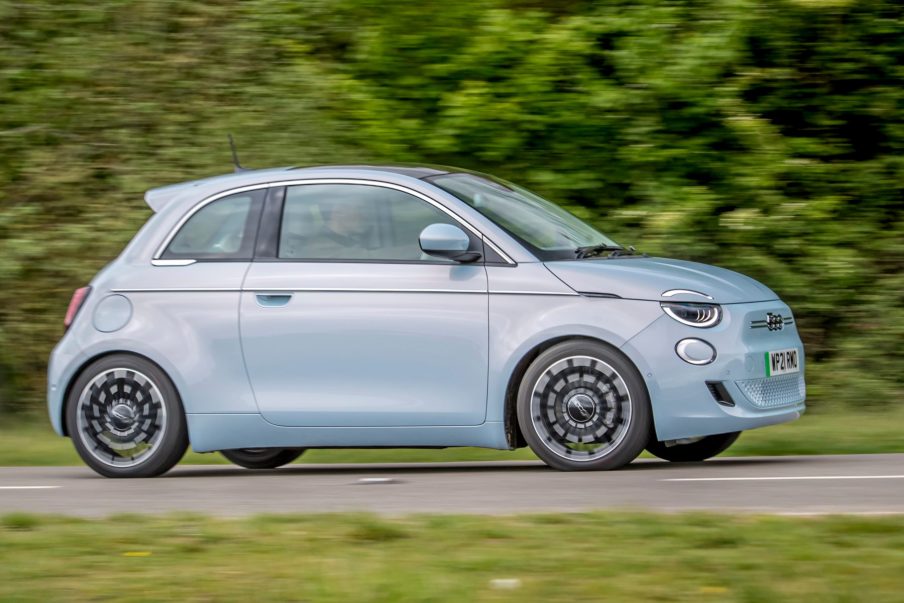 Just as importantly, the 42kW Fiat 500 has significantly more range than its top rivals, yet is very comparable in price (from £25,995).
The 500's grown up in more ways than one too, because not only is it packed with the latest tech, it's also slightly bigger, while its retro cool design stays true to the first two generations of this iconic people's car.
The electric motor paired with the 42kWh battery generates 118hp (95hp for the smaller 24kW) and acceleration is 0-62mph in nine seconds (9.5sec for the 24kW).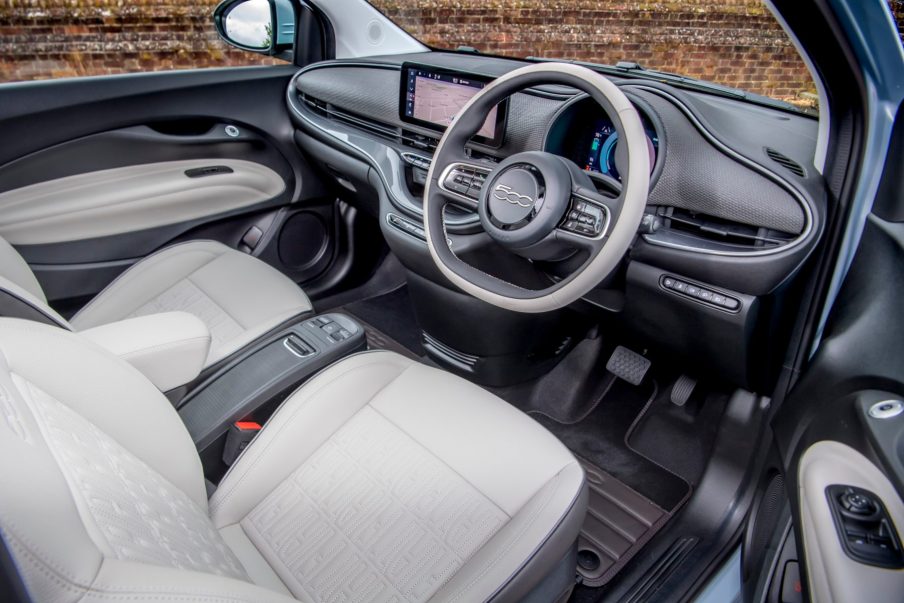 The new 500 isn't as dinky as it was, growing in every direction, but it's still unmistakeably a 'cinquecento' with some clever modern touches inside and out.
Perhaps the biggest change is inside the cabin where it's more spacious up front, along with a minimalist look. There a large digital display ahead of the driver, while the centre console is dominated by a 10.25-inch touchscreen.
There's a little more space in the back, but it's still only really adequate for small people, while the boot remains at 185 litres (expanding to 550 litres with the rear seats folded).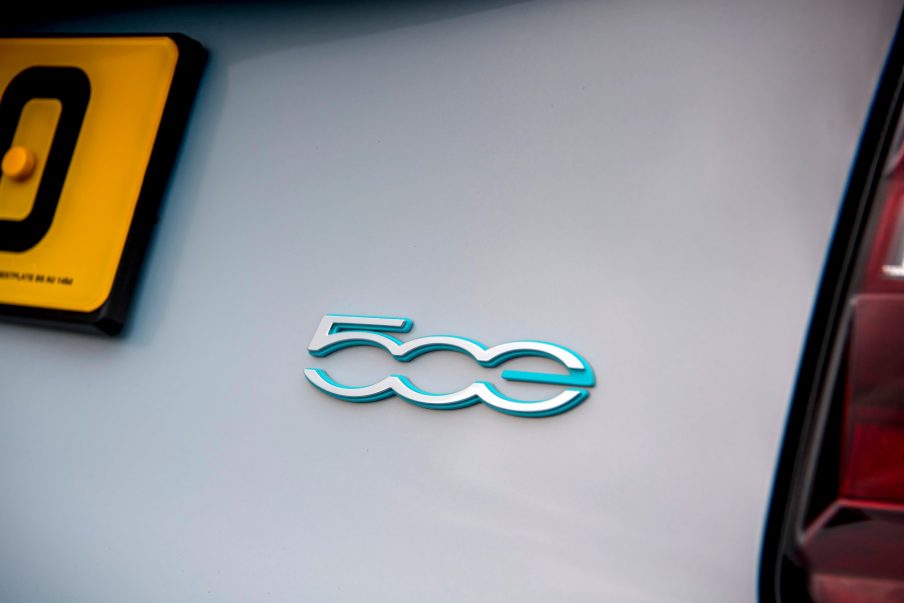 Safety also takes a leap forward, with autonomous emergency braking, lane keeping and traffic sign recognition all standard, with goodies such as blind-spot monitoring and adaptive cruise control available higher up the range.
The 500's cabin is a comfy place to be with a fairly high driving position. Personally, I'd prefer a lower option, but I guess there's a battery pack below which scuppers that notion. My only other gripe was the lack of a place to comfortably rest my largely redundant left foot.
On the road, it's smooth and refined, like most electric cars, and you can easily choose the level of braking regeneration (charging on the move) you prefer.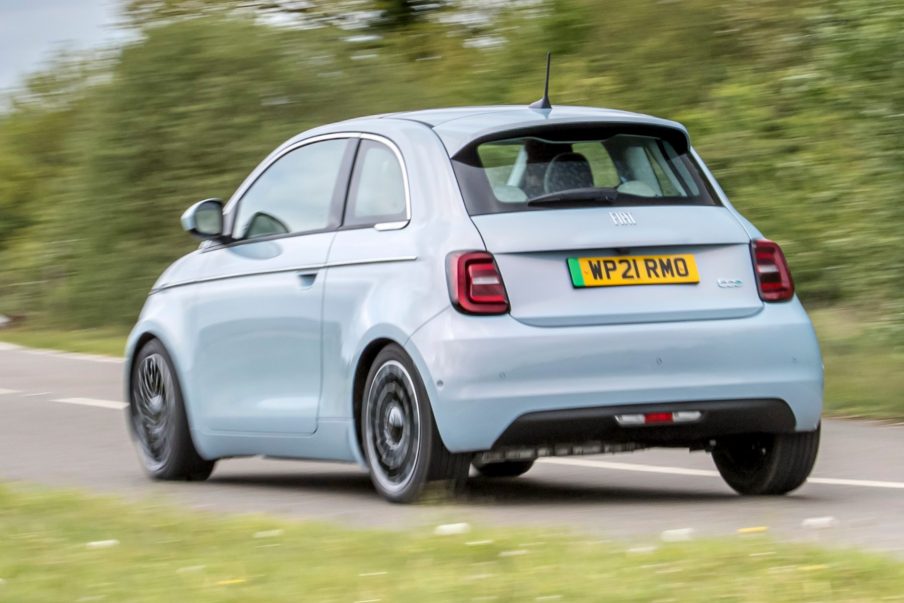 Accelerating from a standing start is brisk rather than supercar fast, but still enough to win the traffic light grand prix with ease.
The Fiat 500 EV is perfect for urban driving and holds up well on faster, twisty roads too, but it hasn't got the go-kart handling of a MINI Electric, for instance.
That extra height means it not quite as composed in more challenging corners, but it's still a fun and easy car to drive overall.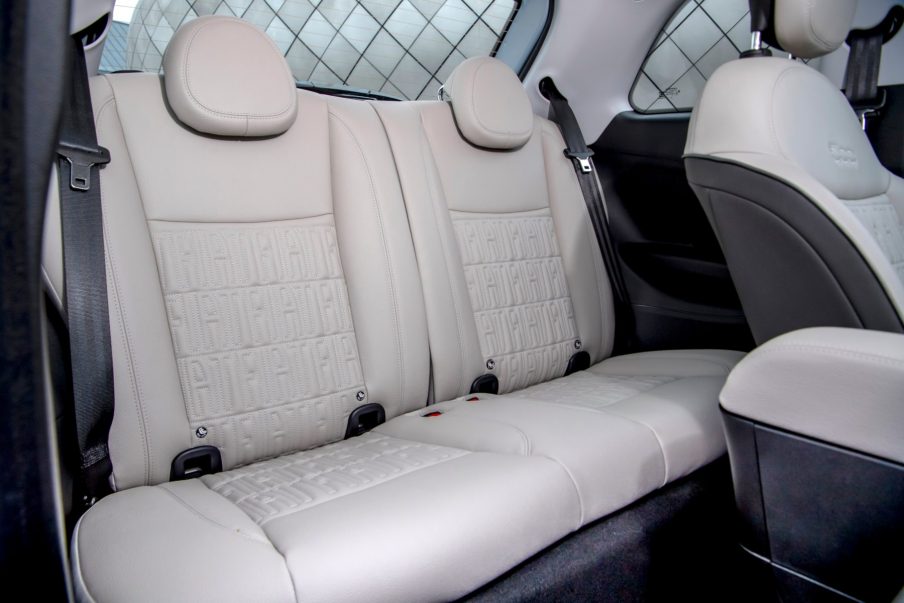 As you'd expect in a city car, the steering is light and there's a tight turning circle, though visibility isn't best in class. Thankfully, rear parking sensors are standard, while top trims get a rear-view camera and offer a bird's eye view of the car manoeuvring.
You can try various drive modes, but ultimately your choice will depend on the strength of your inner Scrooge and whether squeezing out as many miles as possible is more important than driving dynamics. At the end of the day, there is a happy medium.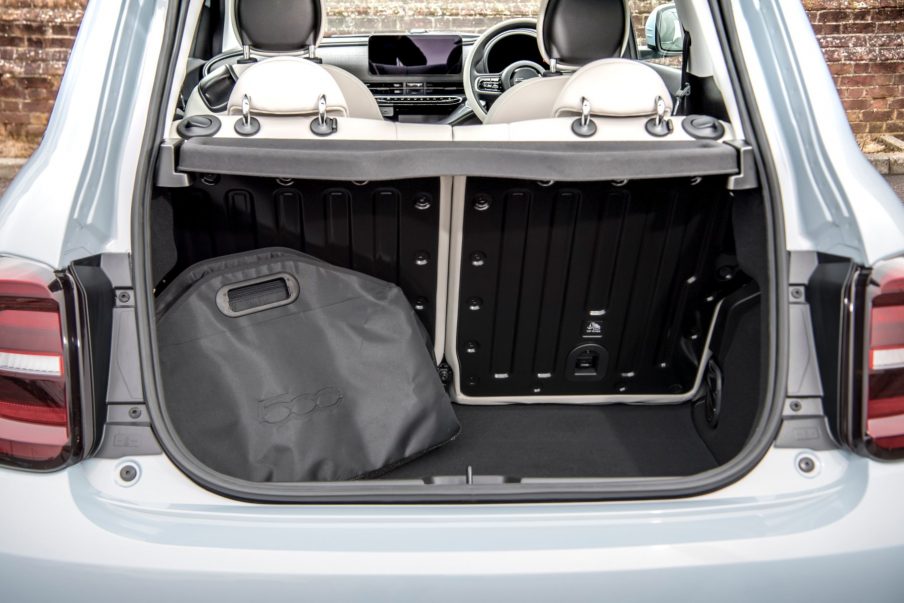 Finally, the Fiat 500 EV can be charged from 0-80% in a very respectable 45 minutes using a 50kW fast charger, or overnight at home.
Verdict: The iconic Fiat 500 has been reimagined for the zero emissions age. Not only does it ooze kerb appeal, but it delivers a fun, comfortable and safe driving experience at an affordable price.
Review in association with www.automotiveblog.co.uk
---