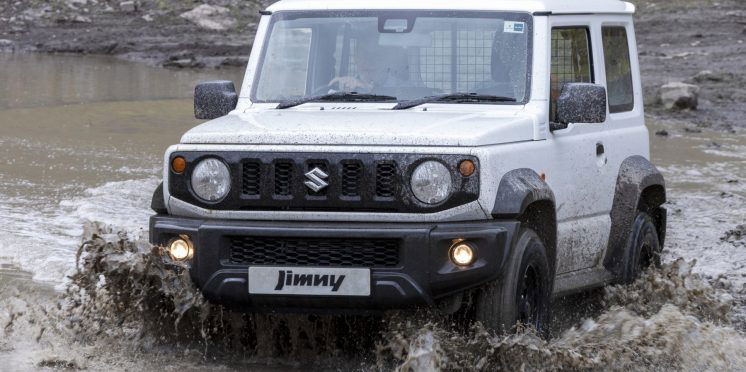 Suzuki Jimny Commercial review: legendary mini 4×4 reborn as a van
Are you sitting comfortably? Then we'll begin with a back story to put the launch of the Suzuki Jimny Light Commercial Vehicle (LCV) into context.
The Suzuki Jimny has been with us since 1970 and some three million have found homes around the world.
During that time the dependable little 4×4 has developed a huge fanbase and is popular with both urban dwellers, country folk and serious off-roaders.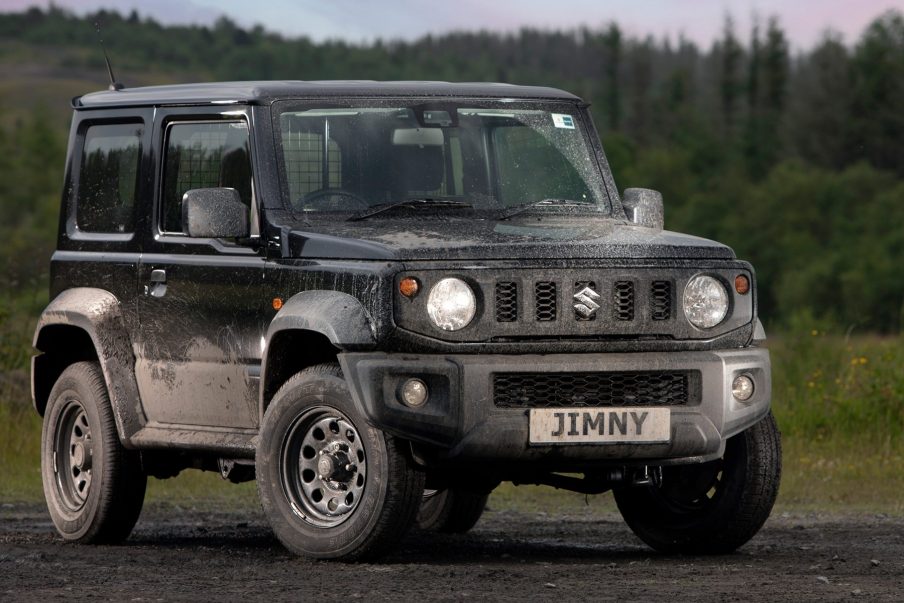 The current fourth generation car was launched to widespread acclaim in 2018, winning the World Urban Car trophy at the prestigious 2019 World Car Awards, amongst others.
However, it was dropped from the UK market last year because of strict emissions legislation – a real shame for the Japanese car manufacturer because it was a huge hit, with demand outstripping supply.
Now, Suzuki has reintroduced the Jimny as a light commercial vehicle, with the original vehicle's rear bench seat removed to provide a flat loading bay and an 863-litre boot capacity.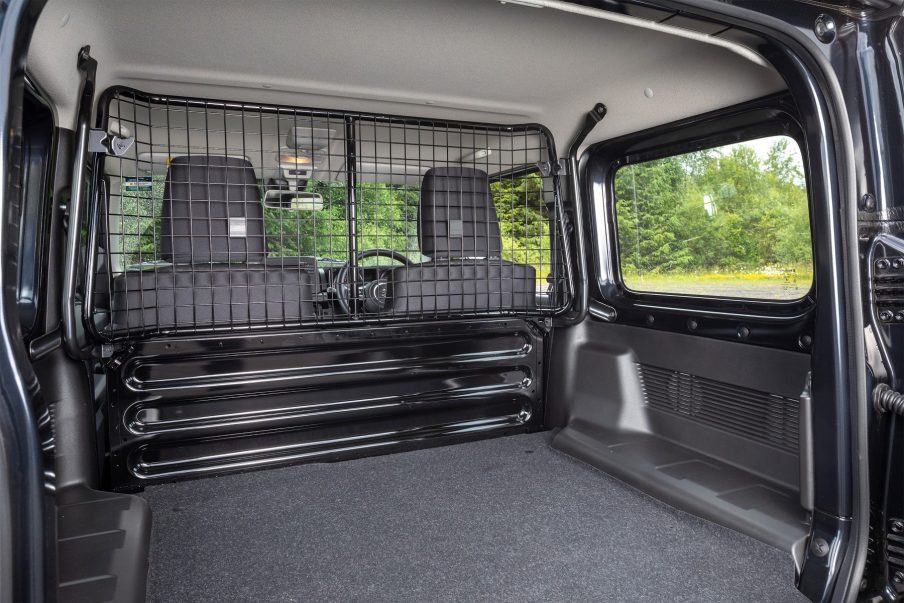 Only available in "very limited numbers", it will cost private customers £19,999, though some businesses will be able to pay £16,796 if they can reclaim the VAT.
The new Jimny "van" looks the same as the outgoing "passenger car" from the outside (cute and rufty tufty). Inside, the only other obvious clue that this is no ordinary Jimny is the black mesh cargo partition that prevents items flying into the front cabin.
There's just one trim level available, so it's not quite as well equipped as before. The dashboard and steering wheel are the same, but there's no centre touchscreen this time round, for instance.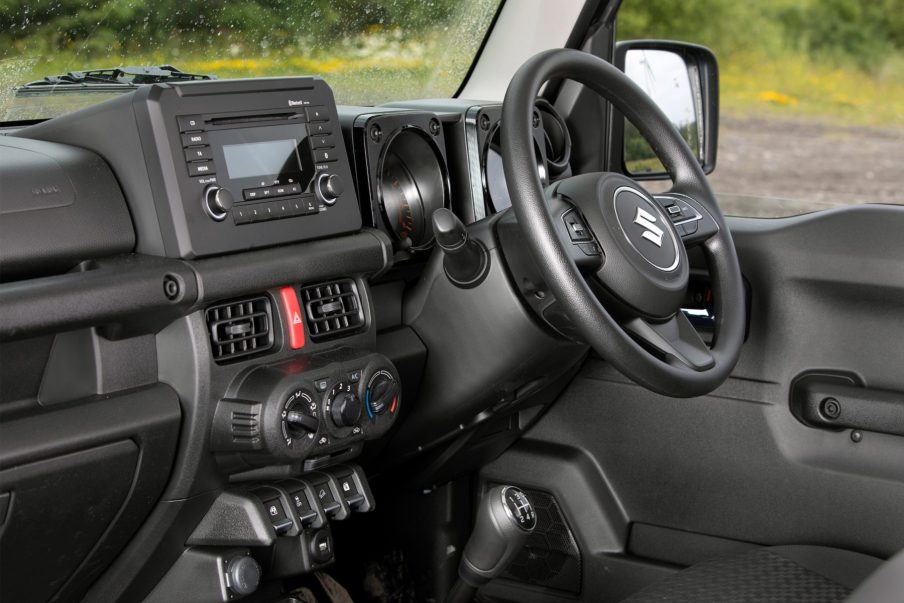 There are a few goodies all the same, including air conditioning, DAB radio, autonomous emergency braking (AEB), 15-inch Black steel wheels and cruise control with speed limiter.
Overall, the no-fuss interior is practical with wipe-clean surfaces and suitably placed grab handles for those mini adventures.
Most importantly of all, it's still equipped with ALLGRIP PRO selectable 4WD with low transfer gear, 3-link rigid axle suspension, hill hold and descent control – the ingredients that help give this lightweight SUV its legendary off-road ability.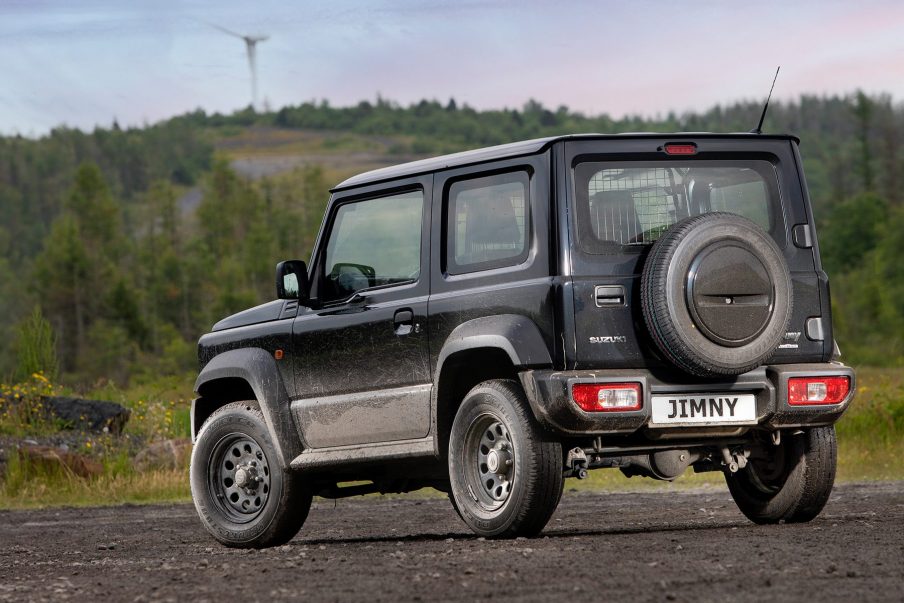 Powered by a punchy four cylinder 1.5-litre petrol engine producing 101bhp, it comes with a five-speed manual gearbox. Fuel economy is up to 36.7mpg, while CO2 emissions are 173g/km.
Business users will need to know that it has a maximum payload and braked towing weight of 150kg and 1,300kg respectively.
We were treated to an exclusive first drive of the new Jimny off-road in deepest South Wales, though there was a little tarmac to sample its road-going manners, at an event to celebrate Suzuki's rich and diverse history.
From its origins in textile manufacturing a century ago, Suzuki now sells 3.7 million cars and two million motorcycles every year, while its quad bikes and marine outboard engines are highly regarded globally.
How does it drive?
True to the 4×4 legend that the Jimny is, the LCV version is a real mountain goat of a vehicle, capable of reaching places other SUVs five times the price can only dream about.
Our Jimny coped effortlessly with steep inclines, thick mud tracks and water obstacles at the challenging Walters Arena vehicle development and test centre between Neath and Merthyr Tydfil.
It's still not fast or a particularly sophisticated drive on the road, but there's no denying its big personality and serious kerb appeal. In short, it's one of those rare vehicles that puts a smile on your face the moment you set off.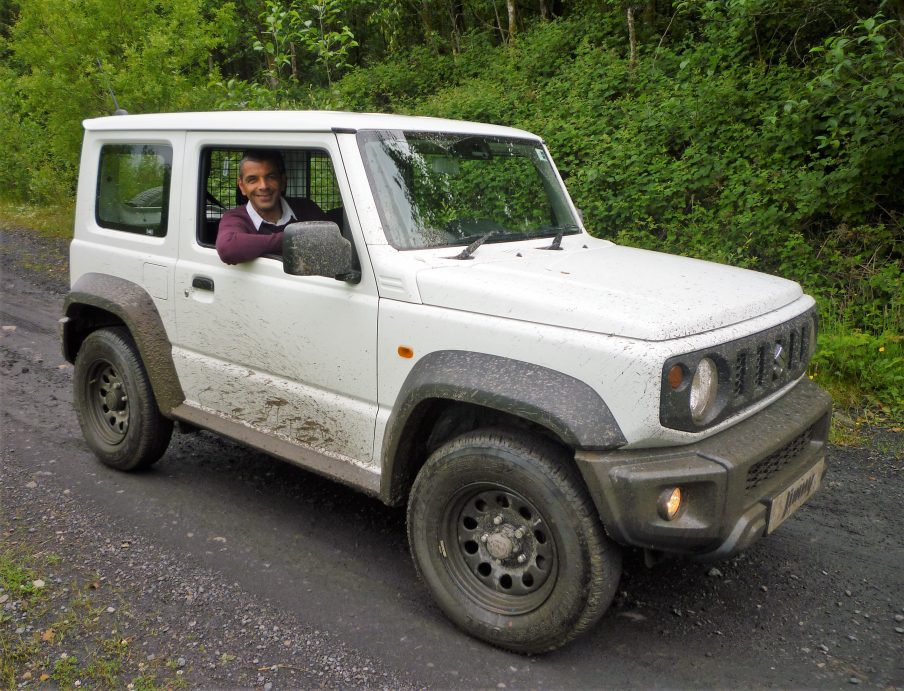 Of course, the Jimny LCV is not perfect. It's cosy up front and the addition of the partition restricts rearward travel of the seats, making legroom a challenge for taller drivers.
Its modest 120kg maximum payload might be an issue if it's used as a van, but perhaps the biggest problem is that it's a strict two-seater, which cuts families out of the equation, for instance.
The reality is that with limited numbers available, the initial allocation of Jimny LCVs will be snapped up in no time, just like the passenger car version, with many finding their way onto the second-hand market at inflated prices.
Verdict: The two-seater Suzuki Jimny Light Commercial Vehicle (LCV) is a dream come true for enthusiasts – and some of these "vans" may even have to earn their keep. Ultimately, it's an affordable mini SUV that lives up to its superb off-road pedigree and can still put a smile on your face.
---