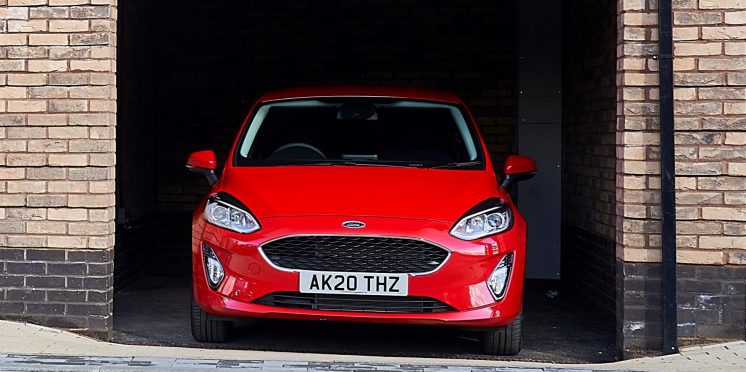 Top 10 most popular learner driver cars
A new study has revealed that the most common car for private driving lessons is the Ford Fiesta.
The Fiesta is the car most people insure for learning to drive with learner driver and temporary car insurance specialists, Veygo.
Veygo reckons the UK's best-selling new and used car is "nice and easy for new drivers to drive and operate" and one of the best all-round options available.
Top 10 most common cars to learn to drive in
1 Ford Fiesta
2 Vauxhall Corsa
3 Volkswagen Polo
4 Volkswagen Golf
5 Ford Focus
6 Vauxhall Astra
7 Mini Hatch
8 Fiat 500
9 Renault Clio
10 Toyota Yaris
The study also uncovers the true cost of learning to drive – from your provisional licence, to driving lessons to the actual tests, it all adds up.
The first thing you need to do is apply for a provisional licence, which costs £34 when applying online.
Driving lessons tend to cost between £25-£30 per hour and 45 hours of lessons are recommended (and a further 22 hours of practice), which works out at a cost on average of £1,237.50 for your lessons alone.
Next up are the actual tests. The theory test comes first and costs £23 to book, before the final step, the practical test. This costs either £65 on a weekday or £75 if you'd rather take your test at the weekend.
All this means that on average it costs £1,370 to learn to drive, if you take your practical test during the week. The final cost bumps up to £1,370 if you take your test on a weekend.
Finally, the survey revealed that parents, or more specifically, fathers (44.1%) are the most popular alternative driving instructors, followed by mums (32.2%).
Fiancees (0.3%) and spouses (1.3%) were the least common choice of driving instructors from learner drivers.
Learning to drive with family members or our other halves doesn't come without its challenges with nearly a fifth of learner drivers citing arguments as the hardest part about learning to drive privately.
This was followed by not having a professional instructor and dual control (13.5%) and lack of time (7.5%) due to lockdown and work commitments.
Bob Brown, a professional driving instructor from Oxfordshire, has the following tips if your son or daughter isn't able to have professional lessons:
The most common mistake is that often parents' expectations are too high! Remember how difficult it was at the beginning for you.
Be patient and take small steps.
Start with smaller roads during quiet times
Make sure you get your child comfortable with driving before putting too much pressure on them, with the likes of manoeuvres.
It's important to practice, little and often!


News in association with www.automotiveblog.co.uk
---