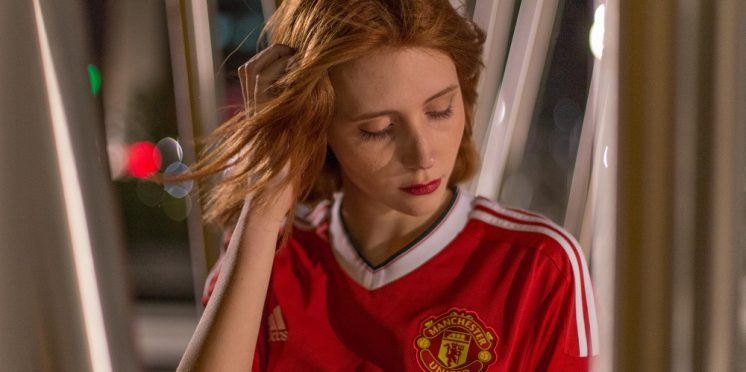 A Brief History of Cars Sponsoring English Football Clubs
Think cars and football, and your first thought might be Thierry Henry in the Renault adverts during his days at Arsenal. However, the link between the beautiful games and automobile partnerships goes back way further than that.

Did you know that car manufacturers have been sponsoring top English football clubs since the 1980s? Hot off the heels of Liverpool becoming the first team to have a sponsor's logo on the chest of their shirts in 1979, Manchester City picked up a deal with Saab in 1982.
As the first foray in football club sponsorship for the Swedish vehicle makers, it didn't do as much to advertise their cars as they would have liked. That is because Man City were relegated from the old First Division just a season into the deal.
Things are very different for that particular club today. Man City enjoy sponsorship by Etihad Airways and have won many trophies since mega-rich Middle Eastern owners from the United Arab Emirates bought the club.
Bankrolled by petrodollars in terms of players and resources, it's no wonder they are prominent in the online betting on the Premier League and FA Cup each season. At the same time as Man City secured Saab as a sponsor, Watford was making the first of many Italian connections courtesy of their deal with IVECO.
The Industrial Vehicles Corporation is better known for producing commercial vehicles like buses and heavy goods lorries from its Turin base, but they too sought a slice of sponsorship in English football back in the 1980s.
Why just sponsor one team, though, when you could have an entire football competition? That is what General Motors realised in 1986 and added their Vauxhall brand as partners of the Conference.
That partnership lasted 12 years until 1998, giving Vauxhall exposure to the best non-league clubs in England. The division, the fifth tier of English football, had 22 teams competing in it throughout their period of sponsorship.
Perhaps using their 1987 FA Cup final triumph while it was still fresh in the mind, Coventry City secured the first of two big car manufacturers as sponsors in 1989. Peugeot had eight years on the Sky Blues' shirt. Highfield Road was a place where a fan could get "the drive of your life" as Coventry were steered successfully away from relegation time and again.
In 1997, Subaru took over sponsorship of the Sky Blues, but their luck and life in the Premier League couldn't last forever. Coventry finally succumbed to relegation in 2001, but Subaru kept the partnership going for another four years.
.@NorwichCityFC Drives In With New Lotus Multi-Year Partnership
Norwich City has confirmed details of a new multi-year partnership with Norfolk performance car brand @lotuscars https://t.co/FtIKKiezaZ pic.twitter.com/v1k70nJt2x

— fcbusiness Magazine (@fcbusiness) August 22, 2019

Catching a football club on the way up can be ideal for sponsors, and that is certainly what Lotus did with Norwich City. A three-year deal signed in 2003 with the Canaries proved a good omen as they went on to be crowned Football League champions and earn promotion to the Premier League for the 2004-05 season. Lotus have since become sponsors of the Carrow Road club again.
Sponsorship of football clubs by firms who make cars continues to this very day. Manchester United have Chevrolet on their shirts in an era where partnerships of this nature have become money spinners for top teams.
Fans will be at the heart of @Hyundai_UK new sleeve partnership with @ChelseaFC as Olivier Giroud La Page Officielle, David Luiz & Tiémoué Bakayoko found out at the launch photoshoot! #FortheFans #Hyundai #Chelsea #CFC https://t.co/Fez0A4UcUe pic.twitter.com/5Yt0Lyc8m9

— Read Hyundai (@ReadHyundai) June 11, 2018

Perhaps the zenith of this is the concept of a separate sponsor for the sleeves of football jerseys. Hyundai are tapping into that after signing a deal with Chelsea replacing Alliance Tyres, so even related parts of the automobile industry are getting in on the action now.
---