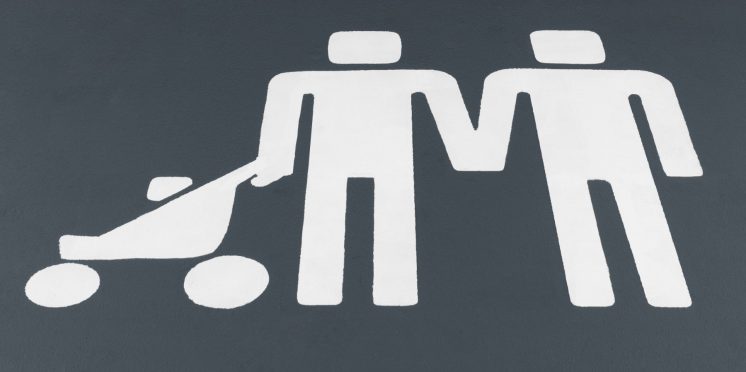 One in four parent and child parking spaces 'misused'
New research has revealed widespread misuse of parent-child parking bays, leaving mums and dads battling to find spaces with young children in tow.
One in four of these dedicated parking spaces are being used by drivers with no kids, according to the study by comparison website Confused.com, though only one in 10 (8%) motorists admit to wrongly taking advantage of these dedicated spaces.
Over the past few months, car parks have been less busy than usual, and it seems this has attracted people to take advantage of parent and child bays.
In fact, 13% of culprits admit they've parked in one of these spaces during lockdown, with 14% claiming they knew there was no one around to enforce the rules.
However, while people are knowingly misusing parent and child parking spaces, the research also highlighted some problems with these bays, with one in seven (14%) drivers finding the rules around parent and child parking confusing and 8% unsure about the rules in their local supermarket.
Top reasons for misusing a parent and child parking space
"It was late at night and I didn't think there would be any parents around" – 32%
"There were plenty of parent and child parking spaces available" – 31%
"I couldn't find another space" – 29%
"I was only using the space for a few minutes" – 25%
"I wanted to park close to the store" – 21%
"I am or was travelling with a Blue Badge holder and there weren't any dedicated spaces available" – 14%
To understand the impact this can have on parents, Confused.com has captured the frustration and struggles of having to park in a standard space in a short film. The video shows children struggling to get in and out of the car and a mum-of-three having to gather her kids on a nearby bank to keep them away from traffic.
Given how dangerous a busy car park can be for parents with young children in tow, many people would like to see culprits penalised. Nearly one in four (24%) don't understand why more car parks don't fine drivers for taking advantage of parent and child parking spaces.
"The rules are very clear: if you aren't travelling with a child, don't use the parent and child parking spaces, unless you have a very valid reason to," said Alex Kindred of Confused.com.
"However, our research has proven that there are still many drivers who are confused about the rules. "
News in association with www.automotiveblog.co.uk
---