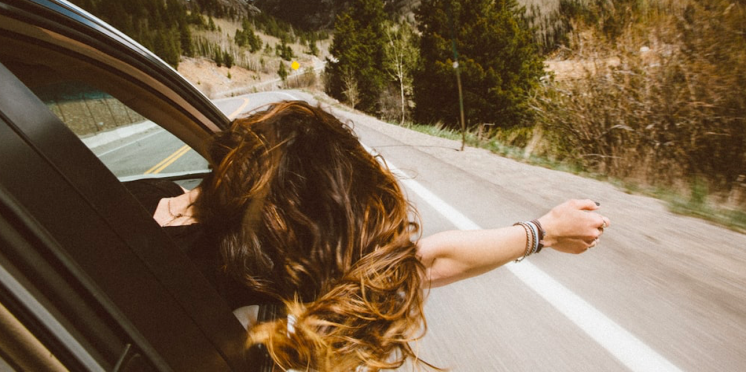 Forget Route 66, Try These US Road Trip Routes Instead
A road trip across the United States is a right of passage for Americans. There really is no feeling like experiencing the freedom of the open road, and the diverse scenery that the US contains makes it one of the best places to enjoy it.
For tourists, a road trip provides a way to see much more of the country than you would by just visiting one city. Doing it in an American car like a Ford Mustang is a great way to complete the experience.
The most famous road trip route of all is Route 66, a highway that ran from Santa Monica in the West to Chicago in the East. Passing through eight states and covering almost 2,500 miles, Route 66 became an important part of pop culture in the mid-20th century thanks to songs and TV shows that shared its name.
The creation of the Interstate network removed Route 66's importance, and today it officially no longer exists.
There are plenty of other great road trip routes in the US though, each offering breathtaking views and a unique look at the country.
Los Angeles to Las Vegas
The most direct route from Los Angeles to Las Vegas takes just over four hours, but there are plenty of interesting sights you may want to stop at en-route. For example, the Mojave National Preserve is a great place to hike, Elmer's Bottle Tree Ranch is a one-of-a-kind art installation made from glass bottles and scrap metal, and Seven Magic Mountains is a set of vertically stacked rocks painted in bright colours that contrast with the barren desert.
Many locals choose to drive through the Nevada Desert to get to Las Vegas since it can be quicker than flying when you account for check-in and security. There are even casinos and other attractions en-route which are popular among people just entering or leaving the state, as it's the first and last opportunity they have to play casino games.
For example, at Primm Valley Resorts, you can ride one of the tallest roller coasters in the world, eat in its many restaurants and play games like slots or video poker. The latter is a slight twist on most typical variations of poker such as Texas Hold'em and 6+ Hold'em, as it's played against the house instead of other players.
Pacific Coast Highway
Travelling from San Francisco to San Diego, the Pacific Coast Highway will take you around three days to complete, but in that time you'll see famous landmarks like San Francisco's Golden Gate Bridge and legendary cities like Los Angeles, Malibu, San Jose and Santa Cruz.
When you get to San Jose, you'll have the opportunity to visit Silicon Valley where you'll find the headquarters of many famous tech giants, including Facebook and Google.
Before you reach Santa Cruz, you'll pass through Año Nuevo State Park, where you'll find giant Elephant Seals. At San Simeon, be sure to visit Hearst Castle, the former home of William Randolph Hearst, a 20th-century media tycoon. Today it's a tourist attraction, giving you a glimpse into the opulent living conditions of the wealthy in the early 1900s.
Overseas Highway
Taking around 3-4 hours, the Overseas Highway road trip is one of the shortest but it's also one of the most unique. It will take you between two major parts of Florida, driving over the ocean.
Connecting Miami and Key West, the Overseas Highway is truly a one of a kind experience. At some stretches, you may get the opportunity to see dolphins, sea turtles, and other beautiful wildlife.
The bridges are broken up by the multiple islands of the Florida Keys, giving you plenty of opportunities to stop for a bite to eat, to fish, enjoy a walk, or take a boat trip on the clear water. There are also plenty of golden beaches where you can sunbathe, swim and enjoy the view.
Between some of the keys, there is an old railway bridge that's been converted for use by pedestrians, which is great for getting some great photos of the unique scenery.
While Route 66 may no longer exist, that doesn't matter. The US offers some great road trip routes that'll still give you a unique and unforgettable experience.
---