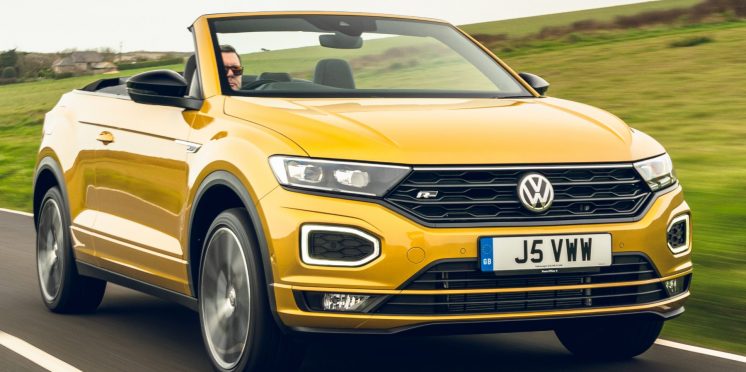 Volkswagen T-Roc Cabriolet review: open-top family fun
Despite the weather, the UK is one of the biggest markets for soft-tops, so there's no better time than now to test the all-new Volkswagen T-Roc Cabriolet.
The VW T-Roc Cabriolet is an example of one of those cars that shouldn't really work – but does.
Chopping the roof off an SUV has been tried before (remember the short-lived Range Rover Evoque Convertible?), but the difference with the T-Roc is that it fills the big gap left by the Beetle and Golf Cabriolets, which are also no longer manufactured.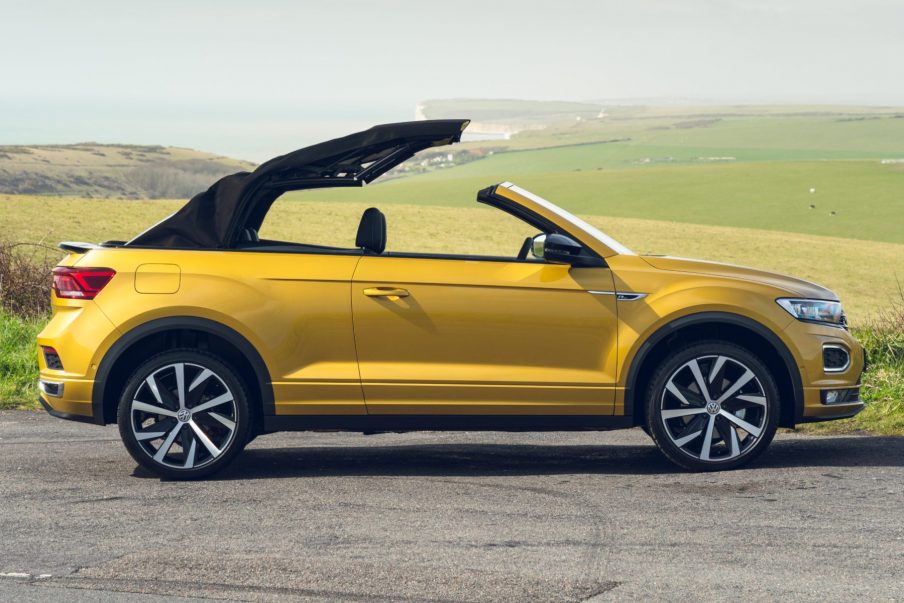 Add its reasonable price (the range starts at £27,410), heritage (VW has offered convertibles since 1949) and limited competition and the case builds for the T-Roc Cabriolet.
Apart from the MINI Convertible, the only other real drop-top in its price range is the Mazda MX-5. You then have to dig deep for an Audi A3 Cabriolet or BMW 2 Series, which both end up closer to £40,000.
However, though the MINI may be quirky and fun, the back seats are best left to the kids, while the MX-5 is a straight two-seater. Which is where the T-Roc comes in. It has four seats, and though the rear is on the cosy side, there is enough space for two adults to experience the joys of wind-in-your-hair motoring too.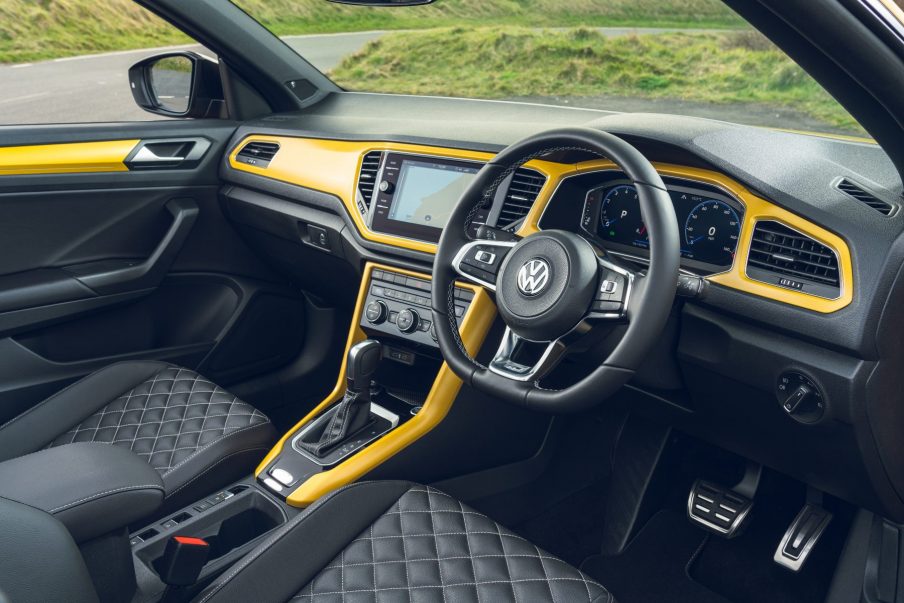 As you might expect, the boot is also smaller, measuring up to 284 litres. The good news is that the rear seats fold down if you need extra luggage capacity.
In 2019, 21,803 T-Rocs found homes in the UK, and VW reckons the Cabriolet will account for about 7% of T-Roc sales.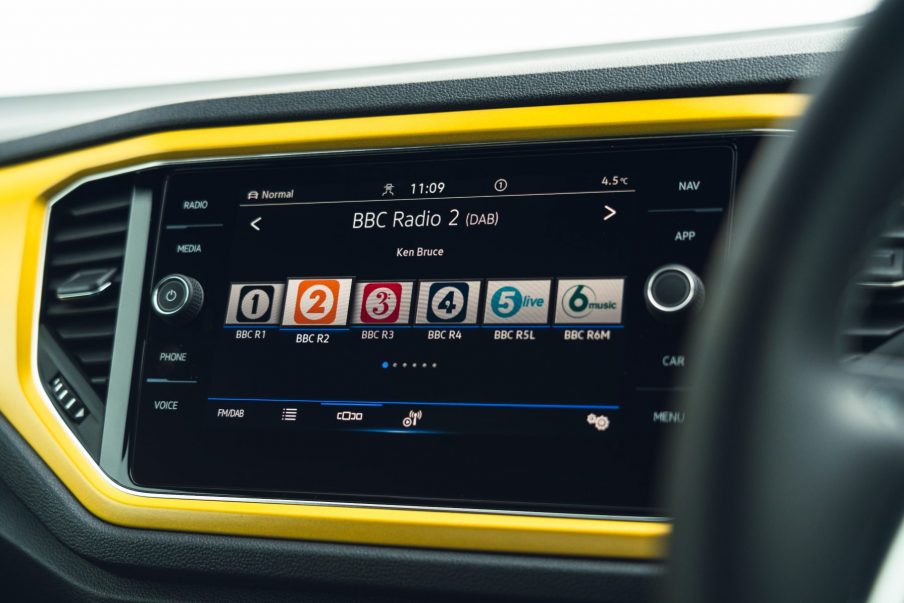 Despite our changeable weather, British buyers have always enjoyed a love affair with soft-tops, so we see no reason why VW's estimate won't prove to be correct.
As compact SUVs go, the standard T-Roc is one of the best, so that's a good start. Sitting somewhere between the two Nissans that arguably started the small crossover craze – the Juke and Qashqai – it handles well, and is stylish and practical.
The only significant negative is the quality of the interior materials, which isn't as high as you'd expect, with a distinct lack of soft-touch plastics, while the coloured personalisation trim looks and feel cheap.
The Cabriolet inherits most of the SUV's pros and cons. However, as with many soft-top conversions, performance and handling have been dulled slightly, largely as a result of its extra weight.
It still drives well enough, especially at lower speeds, but it would be wrong to call the ride sophisticated.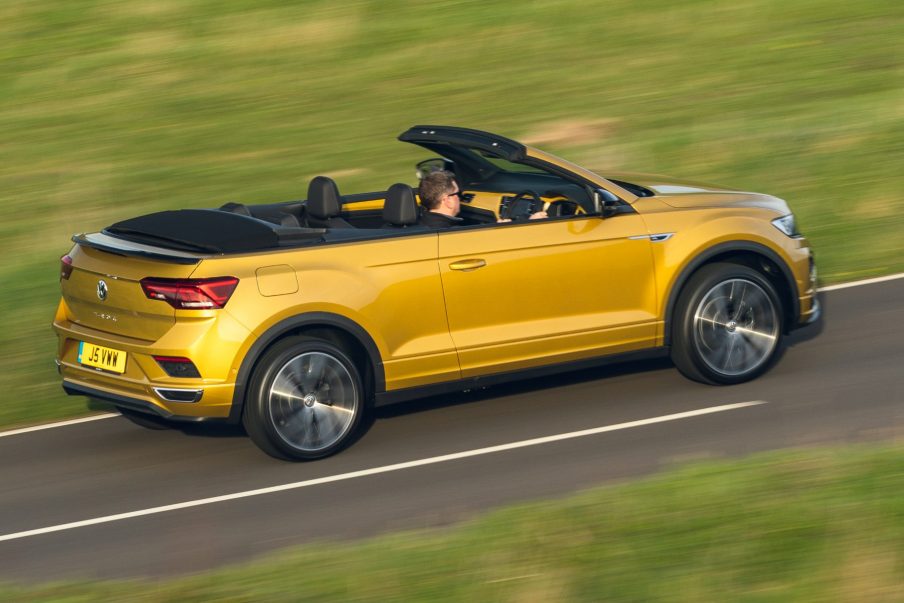 There's a bit of body roll and it soon becomes clear that it isn't a car that responds well to being pushed. However, if you drive in a calm and relaxed manner, it's a pleasant place to be. And let's face it – the T-Roc Cabriolet is all about style, so whether it drives like a hot hatch or not, it's the open-air experience that matters to most buyers.
If you do want to tune it up a bit, you can juggle between the drive modes (Eco, Comfort, Normal, Sport and Individual), but you'll probably find yourself leaving it in Normal.
The fabric roof also means you're more aware of wind and road noise. The good news is that there's little wind buffeting with the top down (even at motorways speeds) and the roof opens in just nine seconds, taking 11 seconds to close.
There's a choice between two petrol engines – a punchy 1.0-litre three-cylinder turbo petrol engine with 113bhp, or a slicker 148bhp 1.5-litre petrol – and you can choose from Design and R-Line trims.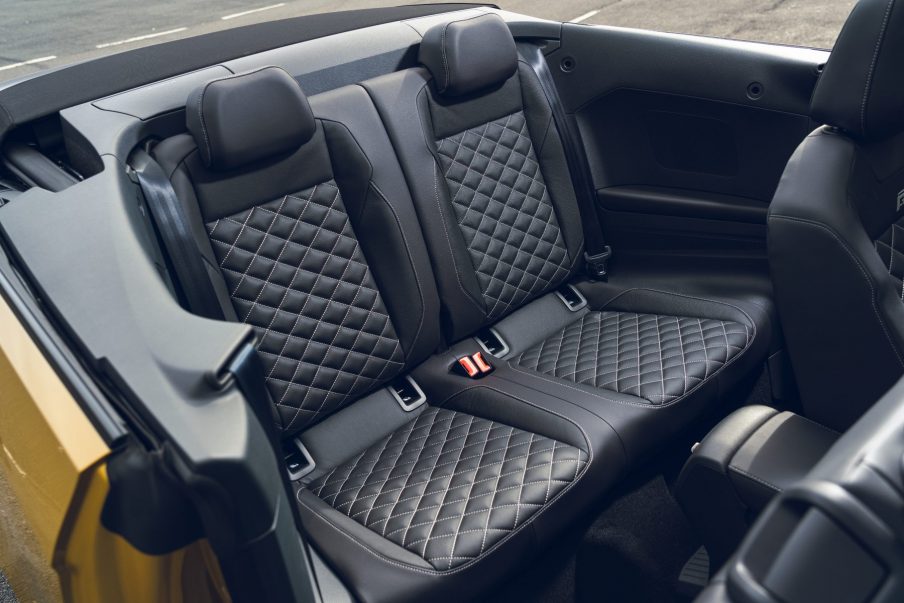 Both specs are well equipped with adaptive cruise control, two-zone climate control, front and rear parking sensors, plus an 8.0-inch infotainment screen as standard. The R-Line looks sportier and has larger alloy wheels, a digital driver's display and LED headlights.
Our R-Line test car came in eye-catching Lapiz Blue and was powered by the more powerful engine, mated to a slick-shifting six-speed manual gearbox (a seven-speed DSG automatic is also available). On paper it's capable of a 0-62mph time of 9.6 seconds and a top speed of 127mph. Fuel economy is 42.2mpg, while CO2 emissions are 152g/km.
On mixed runs, 40mpg is very realistic and it's a comfortable drive. If your experience of soft-tops is confined to sports cars, then the driving position of the T-Roc Cabriolet takes a little getting used to.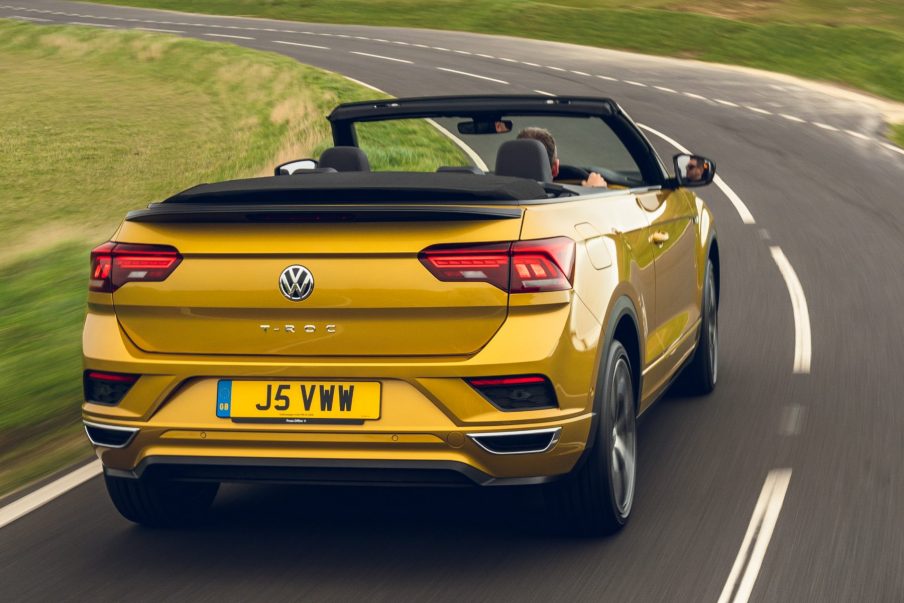 Rather than sitting low, as in an MX-5 for instance, you're perched slightly higher (SUV-style), while the car's higher waist initially makes is seems like you're sitting in a tub.
That said, you soon adjust and it's possible to enjoy the unique cruising experience that it offers – especially on a fine day. Try it on a mild night too – just you and the stars.
Verdict: The Volkswagen T-Roc Cabriolet is a comfortable, well-equipped, style-focused, soft-top SUV that offers plenty of scope for personalisation and room for the family.
Review in association with www.automotiveblog.co.uk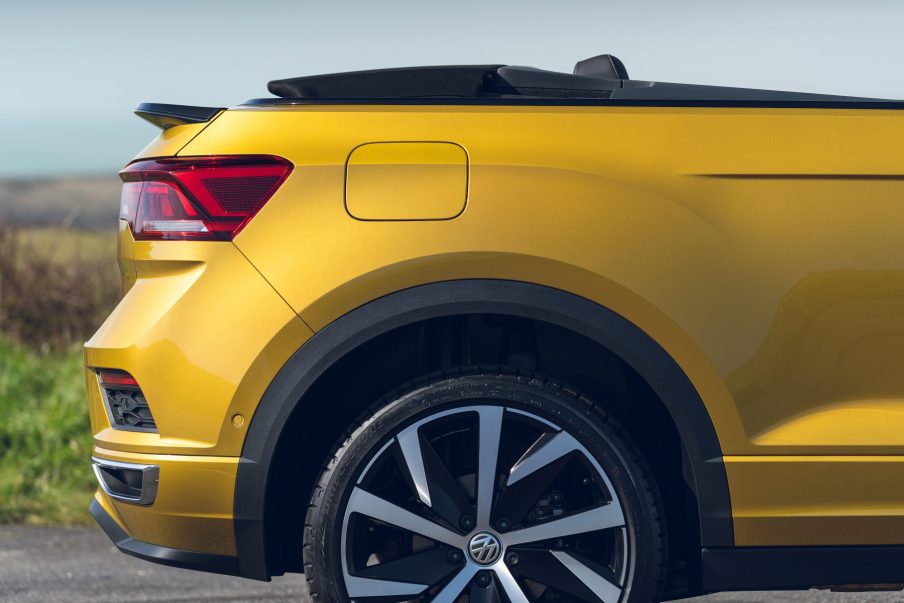 ---