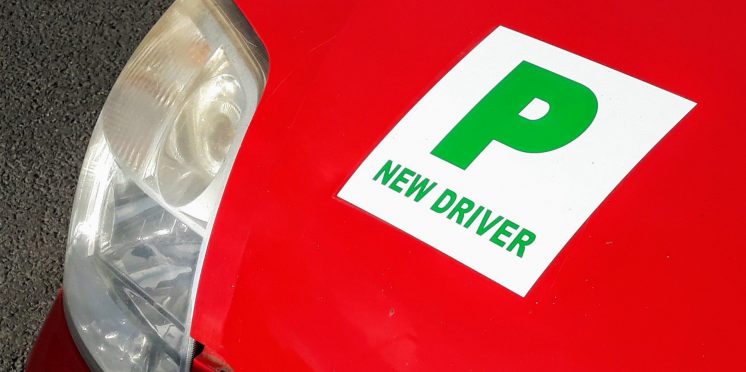 Revealed: the perfect age to pass your driving test
A new study has calculated the best and worst ages to get behind the wheel, based on first time pass rates.
For learner drivers under 30, it's best to get take your driving test as soon as you turn 17 (56% pass rate), but avoid taking it aged 19 if you're a male, as this age has the worst first time pass rate of 46%.
For female learner drivers, 17 is also the best age (53% pass rate) to take your test, while 29 (38% pass rate) is the worst age to give it a go.
Aged between 30 and 60? The research, conducted by Hitachi Personal Finance, shows that for female drivers in this age bracket, the best age to take your test is 30-31 (38% pass rate).
However, aspiring drivers aged 60 have the worst odds, as there is only a 24% first time pass rate at this more advanced time of life.
For male drivers in the 30 to 60 age bracket, the best age to learn to drive was revealed as 56 (52% pass rate), with 51, 55 and 57 tying for the worst ages to get behind the wheel (42% pass rate).
Keeping costs down
"Learning to drive can be an expensive business, and it's important for learners to be aware of all of the costs involved before they begin taking lessons," said Vincent Reboul of Hitachi Personal Finance.
"Luckily in the UK, it is possible for learners to learn with a parent or friend if they have the required experience, which can really help to reduce overall costs, even if those lessons are mixed with official tuition from a registered instructor. And some instructors do offer the option to bulk buy lessons for a discount, which is always worth enquiring about."
Scott Rigby from The Driving Academy's three top tips to boost your chances of a pass first-time no matter your age:
Stop comparing yourself to others
"Everybody is different, we have seen people pass in 10 hours and others take 50 hours. Driving can come natural to some people but to others it's like learning a new language. Comparing yourself to others who passed really quickly isn't healthy for your own learning experience. Just focus on what you're doing."
Early morning tests
"If you're a nervous person or you're known to overthink things, an early morning driving test is great. Early tests stop you thinking about it through the day and panicking about the possibilities."
Ask for a mock test
"Driving instructors can put you under test conditions and mark it as a mock driving test, this will give you a clear idea of what is expected from you during the driving test. The instructor should let you make mistakes (as long as they aren't dangerous) and at the end you get a realistic idea of how you would cope under test conditions."
---