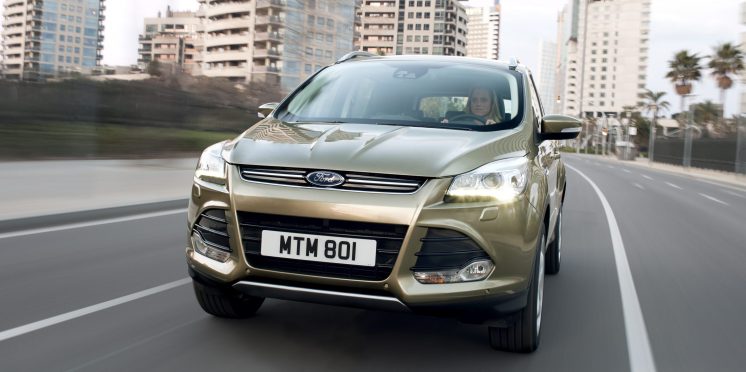 SUV In The City: 2016 Ford Kuga Titanium Review
When it comes to cars, I've never really been keen on anything that's too big for what I actually need. Those parents among you will know that all goes out of the window with the arrival of an offspring.
But so far I've managed to resist the common urge to buy something that can drive across rivers that have burst their banks, or could take me down dirt roads without a hint of a suspension issue… to drive in the city.
Trust me, for a long time I've been an advocate of the 'Chelsea Tractor', 'Bondi Bulldozer' nicknames for a vehicle that's way too big for its habitat.
So when I got the chance to drive the Ford Kuga, I was nervous… this was going against everything I believed in.
I was cheating on my hatchback, my nippy mid-size old mate who could zip around town as well as eat up the kilometres on the highways.
So what was my experience of my SUV in the city? Firstly, I should add as disclaimer. I'm a Ford fan, I like the way the cars are put together, how they feel when I drive them.
But I'd never gone bigger than my Focus. The Kuga is in between the big, and the mid, I'm still trying to work out whether it's a big little car, or a little big car. Either way, you can't argue with the fact you feel like a king sitting up high in the driver's seat looking down at other road users (literally, not figuratively).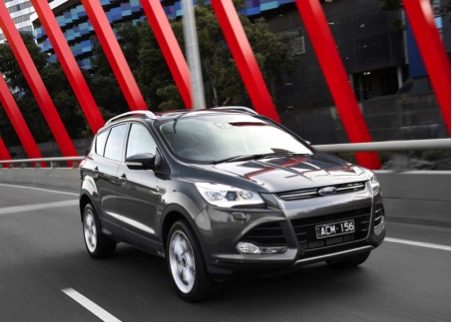 Inside the car, the first noticeable improvement to other vehicles in the Ford fleet is the centre console, which is much more reserved than previous versions.
Gone is the shiny panel, which no matter how hard you tried, was covered in finger prints after you just looked at it. In its place is the excellent voice activated and touch screen system where you can operate everything you need to… phone, media, radio, navigation. It's simple to use and looks good.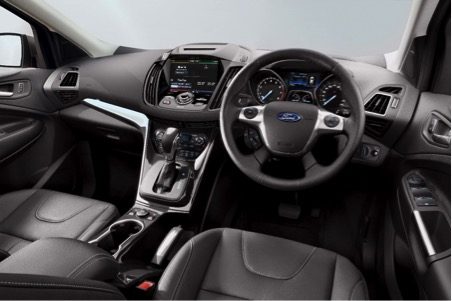 If you have a bad back, hate the cold, love practical jokes or like me, all three, then one of the best things is the heated front seats.
Now I know that this is an option on so many cars these days, but the fact the Kuga has these is a big plus. For me, there's nothing better than driving to work on a cold morning with your sore old back getting a little help to get moving, especially if you've managed to surprise your passenger by turning it on to full power without them realising.
The Kuga has plenty of grunt too, at no point did I ever feel like the engine was too small for the vehicle. But it can be a little thirsty, depending on your driving style, given its 2.0 litre turbocharged petrol engine.
The reversing camera and the 3 year warranty are great, but I really like the emergency assist feature, which can automatically call the emergency services from your paired mobile phone if you have a crash.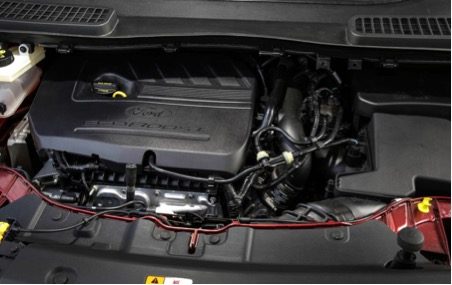 The space is intriguing. With a child seat in the back and enough room to stretch a little in the front passenger seat, then it can be hard to pull the table down in the back.
But that's the only time you feel any sense of the car being on the small side. With the back seats down and the boot cover out, it's amazing how much you can fit in there.
Believe me, I tried to fill it, and came very close on a big shopping trip. But the height and width of the interior space is a massive plus.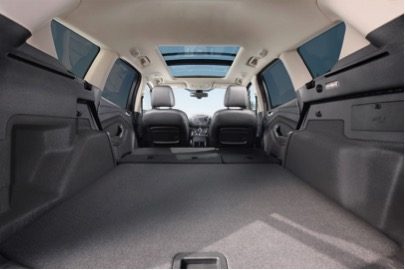 An often asked question these days is where the vehicle made. I know, I've asked every time I've bought one (South Africa and Germany the two locations of my last two, just in case you are wondering) the 2016 Kuga is from Germany.
It's only right to share my thoughts on driving an SUV in the city… which can only be positive. At no point did I feel like the car was too big.
Now I know there's bigger cars on the road and SUVs are ten to the dozen these days, but genuinely it was a pleasure to drive and the extra height added to that feel of comfort and more importantly safety.
My son Jack, who likes all things cars, engines and things that generally are noisy and go fast, is the perfect sounding board for a new vehicle.
So I asked him what he liked, his answer, the tables for the passengers in the back. Jack is three and a half, and rates the Kuga in his top three of vehicles which have a table for him. Given the only other forms of transport he's travelled in with that facility are a Rolls Royce Phantom and an Airbus A380… that's pretty good company!
---