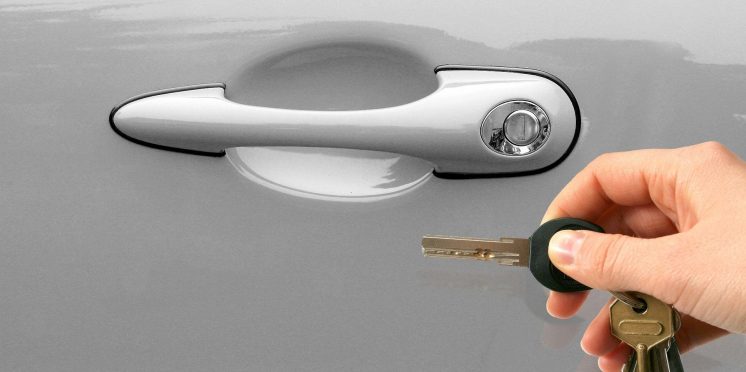 Top five factors to keep in mind before going for a car lease
Car leasing may see a brighter future as the global auto industry takes a hit due to the on-going economic recession. You may be revaluating your plans to purchase a brand new car and maybe thinking about going for a car lease. In this article, we will identify the top five factors you should keep in mind before you opt for this option. We will cover aspects of the costs involved, as well as the nature of the car lease. We will also explore in detail how a car lease transfer option may be more suitable for you. In this regard, we will help out by identifying one of the top car lease swapping platforms. Let's get started, here are the top five factors you should keep in mind before going for a car lease.
Upfront costs & Hidden fees
Stay cautious about car dealers or advertisements that promise very low monthly payments. This is typically only possible because they charge you a significantly higher down payment. You also need to consider whether you are willing to pay that down payment cost for a car that will is owned by the car leasing company. In other words, evaluate whether the cost is worth the reward. Furthermore, many car dealerships also ask for a Drive-off fee in addition to the down payment. This is an example of hidden fees that are added to the contract. This way, it looks like an amazing deal but once you add the contract details and hidden fees to the table, it suddenly will not look like the promising deal they claim it to be. Remember that the total cost of the vehicle will not change regardless of the package being offered. A smaller down payment typically translates into higher monthly payments and vice-versa
Mileage & residual value of the car
This is related to the previous point as well. Some of the deals that seem amazing have other limitations to make up for lower costs. One example where this can happen is mileage limitations. Almost all car leasing companies enforce limits on how much you can drive in a given period. Take note of this factor before you sign up for the deal. Evaluate how much you drive and project it on to the future. Then consider the limits imposed in the contract. Car dealers will charge you a hefty amount for each mile driven above the limit.
Moreover, consider the residual value of the car as well. The term refers to an estimated worth of the vehicle at the end of the lease term. In short, it's about how much one can earn if the car is sold once the term expires. Typically, cars that have a higher residual value are available for monthly instalments and vice-versa, so keep this factor in mind.
Total costs over the entire period
Make sure you calculate the approximate total costs you will incur by the end of the lease term. This can include down payments, monthly instalments, repair costs, taxes, fuel costs, extra mileage costs, monthly instalments, and any other fees. Add up the costs and re-evaluate if the car lease deal is worth that cost. People often end up spending a significant amount of money for a deal that is not worth that much. Besides, consider the option to purchase the car at the end of the lease term, and if it is mentioned in the contract. This is important and related to the residual value of the car. Factor these characteristics into your financial details and conduct an assessment of which deal offers you the best bang for your buck.
Car lease takeover options
This is an important factor to consider before you opt for a car lease. You may want to take a look at the factors we have highlighted above. If you find a great deal, go for it. However, if you feel that the costs of the car lease agreement and contract details are not worth the money you will be spending, consider taking over someone else's car lease. There are many advantages to taking over a car lease as compared to leasing a new vehicle. The most important advantage is that you do not have to pay any up-front costs. You will simply get your hands behind the wheels of a car and resume the monthly down payments under your name. Similarly, the person willing to transfer their car to someone else may be under financial difficulty, so you'd be helping them get out of trouble. Additionally, they might even offer some extra incentives to get rid of their lease. This can include no costs for extra features on the car such as an expensive sound system or interior design. Taking over a car lease may end up being the right option for you. However, you may be wondering how and where you can do so. Don't worry, as we promised to help you out in this area as well.
Quitalease
Quitalease is a relatively new entrant to the car lease swapping market. However, this does not mean it is lacking in a good range of features. This is because it includes the latest techniques to make matchmaking between buyers and sellers easier. With Quitalease, you can get a vehicle of your choice within a matter of days, without having to pay massive down payments. In short, it provides the perfect win-win scenario for both buyers and sellers. Let's take a look at how you can take over a car lease by using Quitalease.
How Quitalease works
Step 1: Head over to the official website of Quitalease and sign up with the service. Enter your email address and other contact details such as phone number.
Step 2: Log in to your Quitalease account once the registration is completed.
Step 3: Select the "Search Listings" menu at the top of the page to view all available vehicles.
Step 4: Select the make and model of your car and add a relevant zip code under the "Take over a car lease" tab.
Step 5: The website will generate a list of vehicles that match your requirements.
Step 6: Use the filters on the left to further tweak the search results. You can change a wide variety of filters to find the right car for you.
Step 7: You can save a specific car for later viewing. However, once your heart is set on a particular vehicle, simply send a message to the owner. Ask about any relevant information from the original lessee.
Step 8: Once an agreement is reached between the two parties, the leasing company is contacted.
Step 9: Send your financial details to the leasing company for evaluation.
Step 10: Drive off in the car once the company approves your profile.
Quitalease offers many advantages over other car lease swapping platforms. The algorithms that generate search results are effective and detailed. You can use filters such as car make, model, type, transmission, mileage, fuel type/efficiency, body styles, the price per month, color, interior, exterior, and many more. New cars are added to the list every day, so there is no shortage of cars to choose from. In short, Quitalease provides an effective method to get your hands behind a new set of wheels.
---