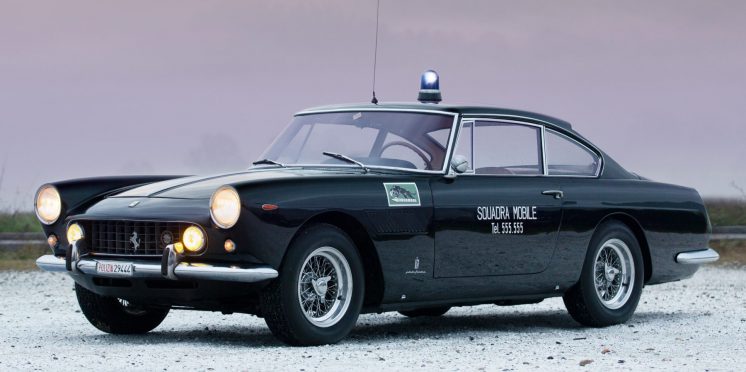 For sale: the world's most glamorous police car
A legendary Ferrari 250 GTE used by Rome's police from 1963 to 1968 is for sale at a Milan showroom.
Leading historic road and race car specialist Girardo & Co is selling the stunning classic, which was used as a high-speed chase vehicle to handle the high crime rate in the Italian capital, for an undisclosed sum.
The only private car in Italy with special permission to take to the roads with a siren, blue light and "Squadra Volante" livery, it was ordered by one of Rome most revered and successful police officers, Armando Spatafora.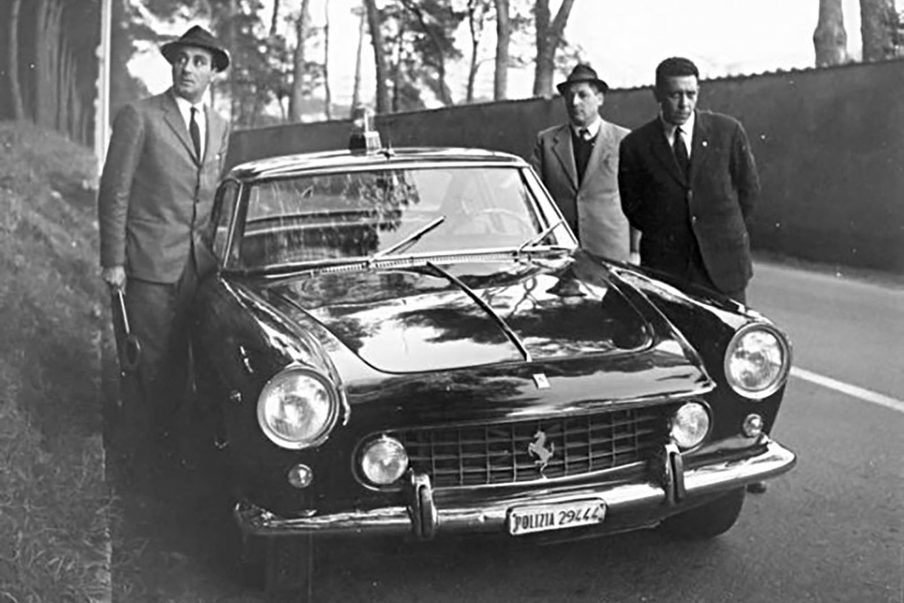 At that time a vast number of crimes were committed using getaway cars and the criminals would often escape the traditional Alfa Romeo 1900 and 2600s commonly used by the police, which were known as Pantera for their engine roar and black paintwork.
Spatafora's request for a suitable vehicle for high-speed pursuits, specifically a Ferrari, was accepted. Just four officers from Roma were chosen to attend a special driving course at the home of Ferrari, Maranello. After gelling with the 250 GTE on track and delivering excellent lap times, Spatafora was then presented with his new car – the 1962 Ferrari 250 GTE 2+2 Series II, chassis number 3999.
Ferrari built only two of these 250 GTE Polizia. However, the sister car of #3999 quickly met an unfortunate end and after only a few weeks was destroyed in service, leaving this vehicle to become the heart and soul of Polizia for the next six years, reaching legend status among officers, the public and criminals alike.
Retired from active service in late 1968, it was sold at auction in 1972 to Italian buyer, Alberto Cappelli. Rather than restoring the car, he spent the next 40 years preserving its incredible originality.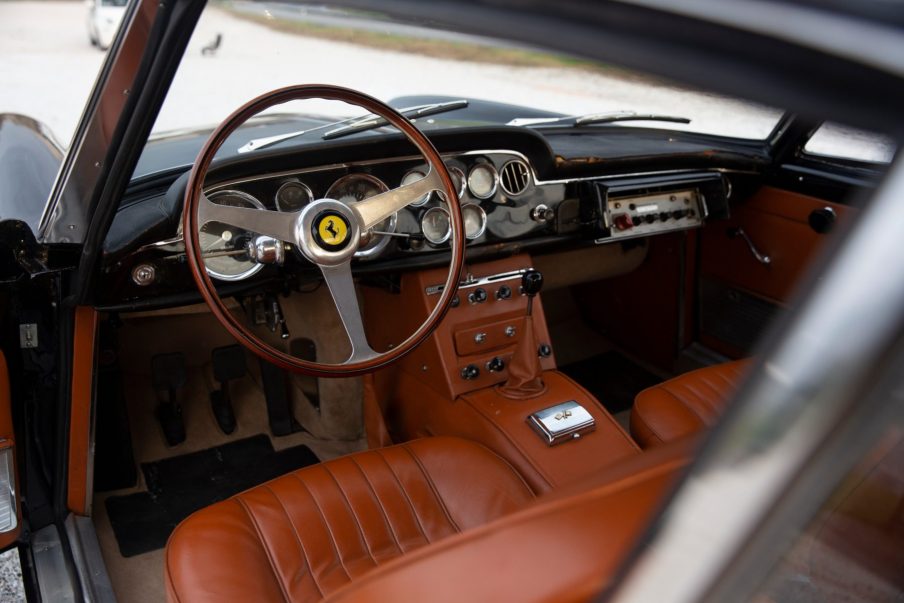 Cappelli and his two sons enjoyed displaying the car in endless events as well as driving it in tours all over Italy and Europe. In 1984 the car was reunited with Armando Spatafora at the Coppa delle Dolomiti race, where to everyone's surprise, the retired policeman managed to secure the second fastest time overall.
As a result of its legendary status in Italy, this car was requested to go on loan for the new Museum of Police Vehicles in Rome in the early 2000s.
In 2015 this Ferrari passed to another enthusiastic and knowledgeable Italian owner, who took great pride in sharing this 250 GTE with the crowds at the Pebble Beach Concours d'Elegance in 2016.
News in association with www.automotiveblog.co.uk
---