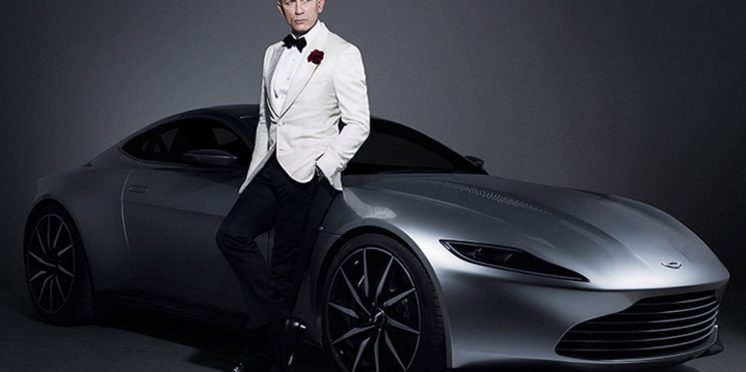 Bond's Aston Martins top movie cars poll
A pair of super spy James Bond's Aston Martin cars have topped a list of Brits' best-loved cars from the silver screen.
Daniel Craig's sleek silver DB10 came top, followed by the classic DB5 from 1964's Goldfinger, starring Sean Connery.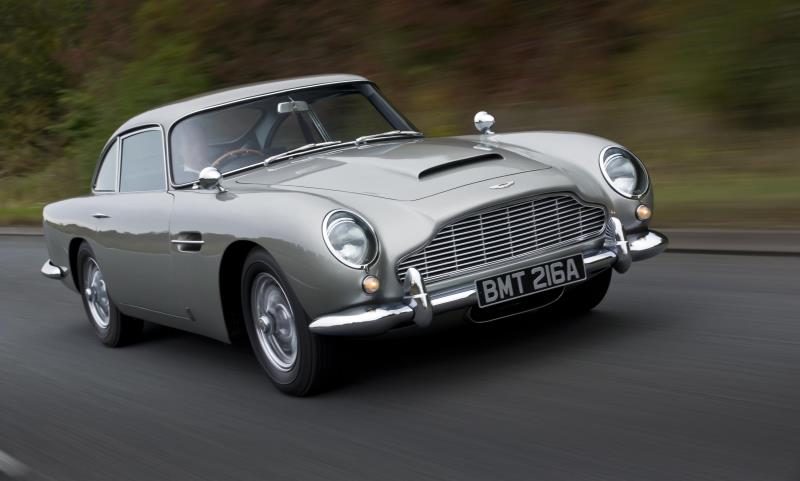 The research, commissioned to mark the start of Discovery Channel's Wheeler Dealers: Dream Car, put Steve McQueen's 1968 Ford Mustang GT from the movie Bullitt in third.
In joint fourth place came Will Smith's Porsche 911 Turbo 3.6 from his cop caper Bad Boys and Michael Knight's talking Trans Am KITT from Knight Rider, which scored higher than another 80s classic, Doc Brown's 1981 DeLorean from Back to The Future.
Also making the list were Herbie, the famous VW Beetle from the 1968 classic The Love Bug, as well as Bo and Luke Duke's General Lee from the Dukes of Hazzard.
Style was the key reason why people chose their favourite car (44%), however 28% chose their dream car because it had "personality" and 9% went for it because it would attract the opposite sex.
And 73% of us admit that we've dreamt about driving a car from a film, while more than four in 10 people admit that we've actually been influenced by films when purchasing a car.
Britain's Top 20 favourite film cars
Aston Martin DB10 (Spectre)
Aston Martin DB5 (Goldfinger)
1968 Ford Mustang GT (Bullitt)
Will Smith's Porsche 911 Turbo 3.6 (Bad Boys)
KITT, Michael Knight's Trans Am (Knight Rider)
Doc Brown's 1981 DeLorean (Back to the Future)
James Bond's part submarine Lotus Esprit (The Spy Who Loved Me)
The red, white or blue Mini, 1969, (The Italian Job)
Mr Bean's Mini (Mr Bean)
Chitty Chitty Bang Bang (Chitty Chitty Bang Bang)
Dom Toretto's Dodge Charger (The Fast and Furious)
Eleanor, the 1971 Mustang (Gone in 60 Seconds)
VW Beetle from Herbie The Love Bug
General Lee (Dukes of Hazzard)
1961 Ferrari 250 GT California Spyder (Ferris Bueller's Day Off)
1976 Ford Gran Torino, The Striped Tomato, (Starsky & Hutch)
Subaru Impreza WRX (Baby Driver)
The Ghostbusters' Hearse (Ghostbusters)
1948 Ford De Luxe Convertible aka Greased Lightning, (Grease)
Pontiac Trans Am (Smokey and the Bandit)
According to the data 58% of people believe driving their dream motor would change their life.
Of those people, half of them believe that driving would become a pleasure rather than a chore, four in 10 would simply feel cool and 23% believe they'd become more attractive.
We are a long way from owning our dream car, as the data found the average Brit's car is worth £9,800, however as a nation we would be prepared to spend a staggering £77,000 on the car of our dreams.
"This research reveals the strength of feeling that exists for Brits about their cars," said a spokesperson for Discovery, which commissioned the study to mark the launch of Wheeler Dealers: Dream Car.
"Almost half of the nation sometimes loves their car more than their other half, yet many are hugely embarrassed by the state of their motors."
---