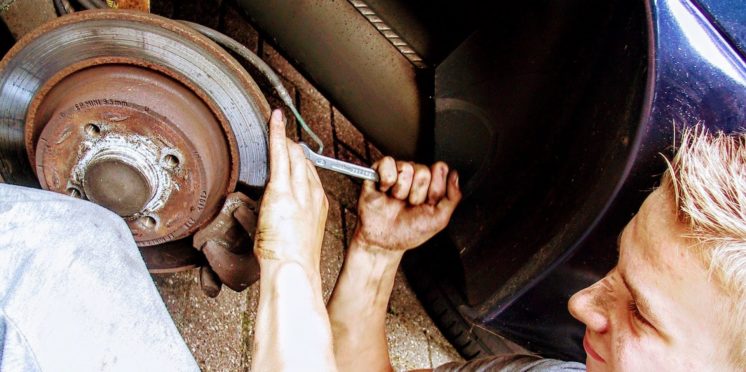 3 Things to Consider When Upgrading Your Car
You say a lot about yourself through your car. That's why it's important to make the right choices when it comes to giving your car a much-needed upgrade, from the interior down to how it performs on the asphalt.
Everything from having new and sturdier wheels to having extra-comfy interiors reflect on our personalities, so we might as well go for modifications that can bring out the best in our rides.
Let's take a look at three important ideas for an auto-tune up:
1. Make a racer out of your lemon
If you think your car is bland, then it's high-time you upgrade its appearance into something a little more modern and edgy.
Think along the lines of racing cars featuring awesome decals and stickers. At this point, your car is practically a blank canvas, so opt for graphics and designs that would reflect your taste for speed. For this, you might want to add bold racing stripes..
Other than a much-needed upgrade for the coating, you can also install a spoiler or air dams. This will not only update the new look of your car, but also enhances it performance on the interstate as well.
2. Install LED lights
Motorists are divided when it comes to LED lights. Some tend to see them as a distraction that adds nothing to a vehicle's performance. Others see them as a nice, extra aesthetic boost.
If you like LED lights and want to add them to your car, make sure you use them with the right purpose in mind. If you want to make your car look lit up at night, then you can always get them from trusted dealers such as XKGlow.com.
With these lights blinking under the hood or bumper of your car, you can really turn heads as you roll past the club. Other than that, LED lights can also enhance your car's visibility at night.
3. Get a little deeper with your tune-up
When upgrading your car, you shouldn't stop at the appearance. Performance and proper conditioning are also crucial.
Normally, you will have to bring the vehicle to a mechanic for a regular maintenance check up. But aside from an oil change, you may also need to check for issues that might affect your car's longevity and performance.
For one thing, your ignition system should be checked, especially for a worn out spark plug. You may also have to check your braking system if the brake fluids need any changing. The same goes for the transmission. Neglecting a much-needed change in transmission fluids will result in damages to your car. And these damages will not only cost money but also lives!
All in all, your car should perform better if you're able to take notice of the more important and technical aspects of an auto tune-up. Taking these ideas into mind should get you started in tuning your car into more than just a means of surviving the daily commute.
---