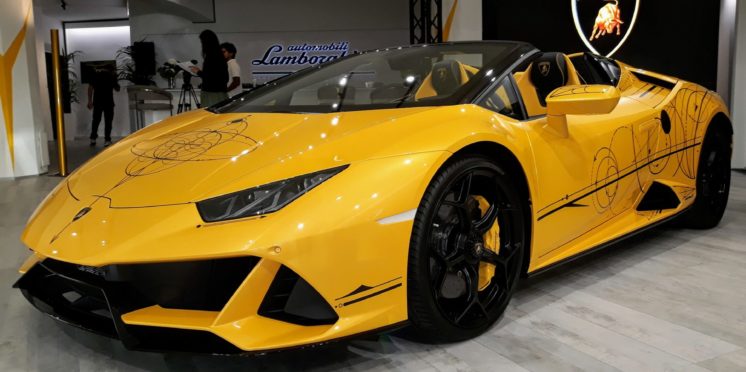 Lamborghini Huracán EVO supercar tattooed
Lamborghini has teamed up with celebrity tattoo artist Dr Woo to create a one-of-a-kind Huracán EVO supercar.
LA-based Dr Woo, who can count David Beckham, Cara Delevingne and Miley Cyrus as just a few of his happy star customers, took two months to visualise the design, then just a day to apply the tattoos.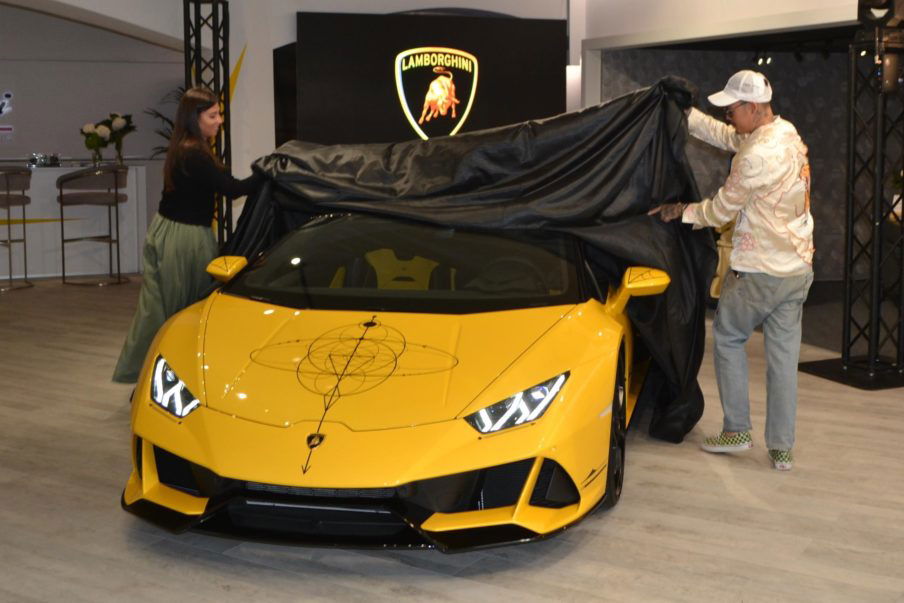 "I flew in and took my kit and we just did it," said Dr Woo. "The application was as old school as you could possibly get.
"We had an initial design, but when I visited the factory and saw the detail and the painstaking process it takes to put a Lamborghini together it changed my view of how I wanted to design the car – every line coinicides with the movement and the shape of the car."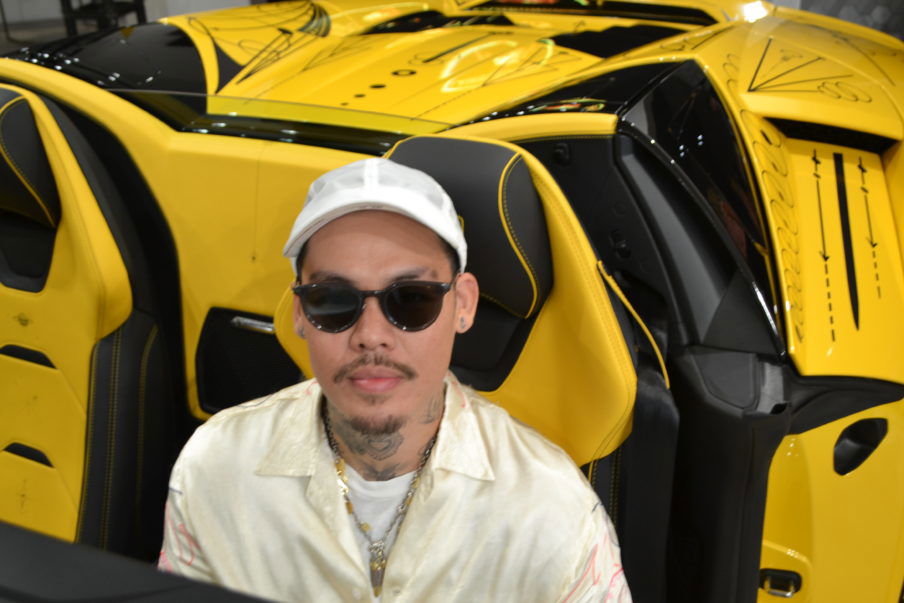 Dr Woo's eye-catching creation, which includes his trademark delicate, monochromatic, geometric designs on the bodywork and interior leather, started off life as a regular Lamborghini Huracán EVO in Giallo Inti (Yellow).
Priced from just over of £200,000, the car's 5.2-litre V10 engine produces 631bhp and it can accelerate from 0-62mph in 2.9 seconds before topping out at 202mph.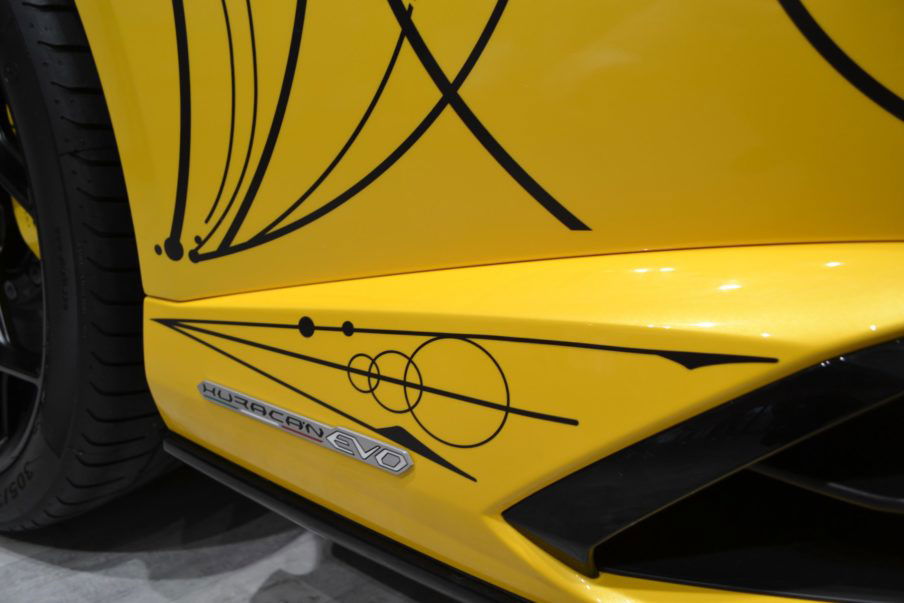 The car was unveiled at the exclusive Lamborghini Lounge which is located in Porto Cervo, Sardinia, for the summer.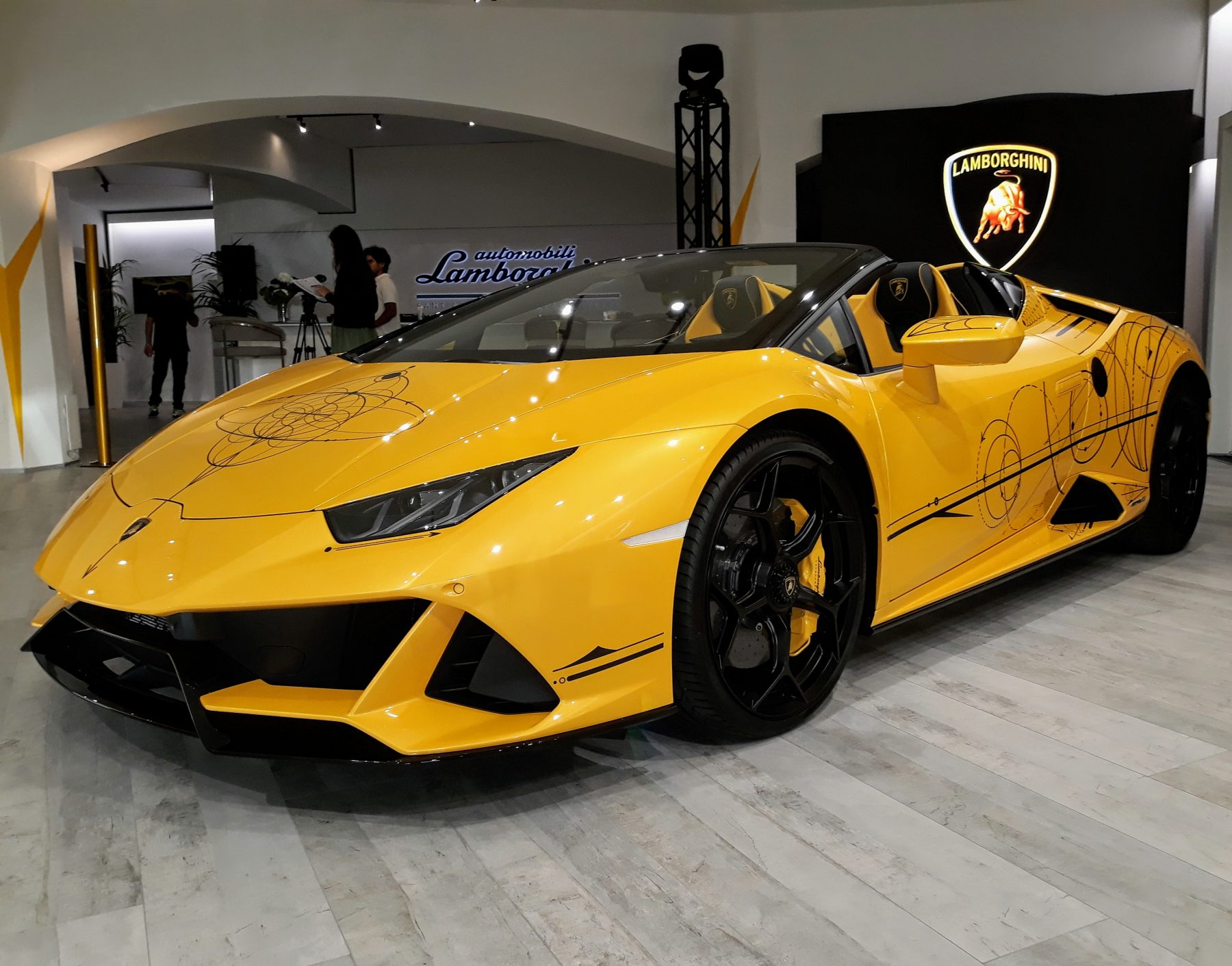 ---