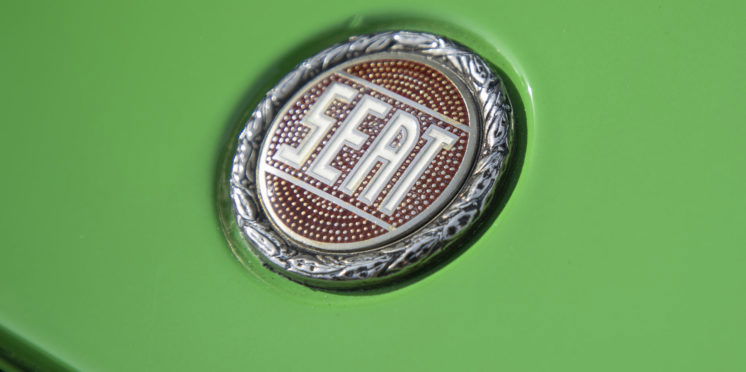 Behind the wheels of three classic SEATs
The weather was hot, at least by the standards I'm familiar with, and the cars I was here to experience were left-hand drive and had Spanish number plates. If I had woken up in the middle of this scene, rather than several hours earlier and two hundred miles away, I could easily have been persuaded that I was in Barcelona.
Well, no. I was actually in Liverpool, where SEAT had assembled a large collection of brand new cars plus three classics.
I was here for the classics. Driving old cars is almost always fun. You can't get away from the fact that they are worse than modern ones in almost every respect, but they have a charm which perhaps they didn't have when they were on sale, and they give you some idea of what life was like in the past.
Sometimes, as in this case, they can also be very significant. SEAT's historic collection contains 320 cars (the administrators are looking for another 65) and of course some are of greater interest than others.
The three brought over to the UK are, as we'll see, among the most important the company has ever built. In fact, one of them was arguably responsible for the fact that SEAT lasted beyond 1960, and is widely accepted as a contributor to the economic revival of Spain itself. In terms of its effect on the country in which it was manufactured, it might just be the most important car there has ever been.
The stories of that model and its two younger siblings will be told here. You won't learn much about what they're like to drive, because the test route was so short it didn't actually leave Liverpool, and consisted of two very long straights enlivened by the occasional roundabout and set of traffic lights, but there was enough of it for me to get at least a flavour of these fascinating machines.
Isidre
Before we get on to the cars, I must introduce you to Isidre Lopez, the head of SEAT's historic collection.
He used to work in his company's competition department, SEAT Sport, is a big fan of rallying and owns an example of the first ever SEAT model, the 1400.
Furthermore, he is charming, enthusiastic, funny and very knowledgeable, and apologises for the quality of his English even though he can make himself understood perfectly well. How could you not get on with a guy like that?
600
SEAT was founded in 1950 and went into production with its first car, the previously mentioned 1400, three years later.
The 1400 was simply a rebadged Fiat, but building it in Spain helped the economy of a country still trying to recover from the Civil War of the late 1930s.
The problem with the 1400, though, was that it was too expensive for most Spaniards to buy. The 600, again based on a Fiat, was smaller and much cheaper. According to Isidre Lopez, putting it into production led to the creation of 10,000 jobs, and demand was so high there was soon a two-year wait for delivery after payment of a 20% deposit.
Introduced in 1957, two years after its Fiat equivalent, the 600 was an early contributor to Spain's 'economic miracle' which began in 1959. It was so popular that it was given the nickname el ombligo ('the belly button') because everybody had one.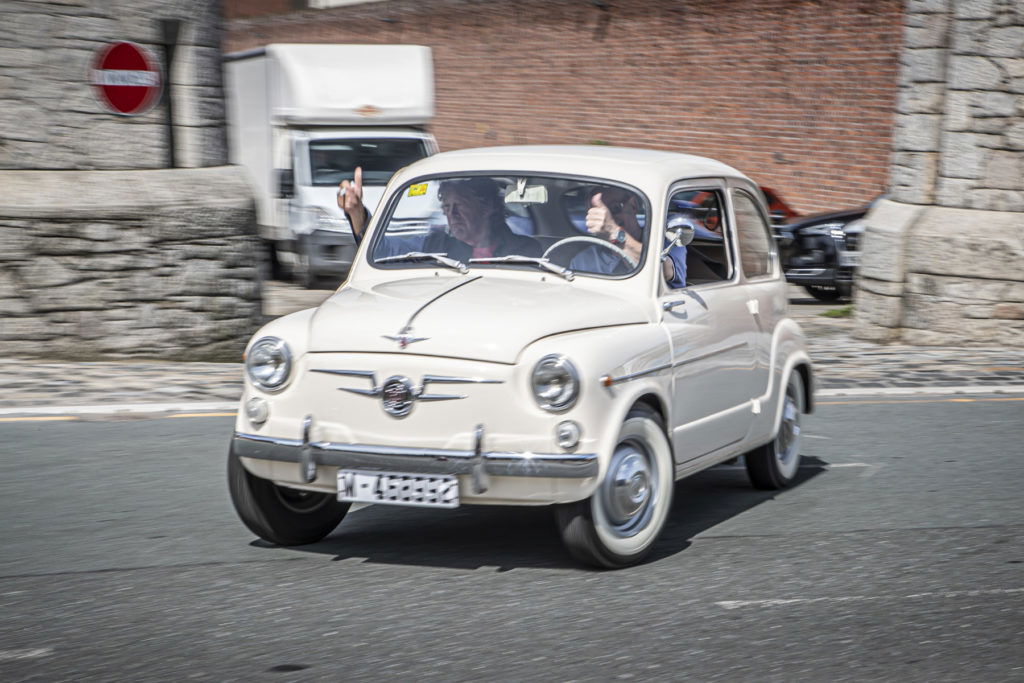 600D
600s were produced in four series until 1973. The 600D we're looking at here is part of the second series, which means it is mechanically very similar to all the others but has rear-hinged doors (as the first one did) and a 767cc engine rather than the earlier car's 633cc version.
At full chat this engine can produce 25bhp. Isidre and I joke about whether I'll be able to handle so much power. I can just about manage this, but when I respond quickly to a set of traffic lights changing to red I realise that the minimal performance is just about as much as the brakes can cope with. We don't go charging across the junction, but it's close.
"What's the top speed?" I ask. "108," says Isidre. "Kilometres! Not miles," he adds, though I had already guessed this.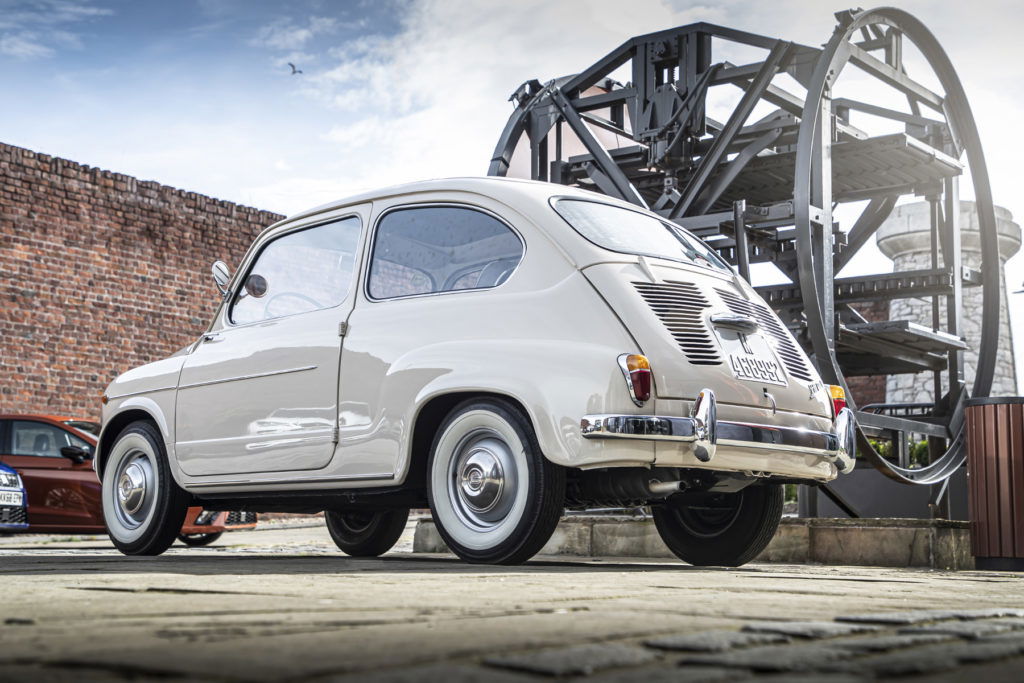 Little charmer
The 600 isn't as cute as the even smaller Fiat 500 (of which there was no SEAT equivalent) because nothing is, but it's not far behind.
This particular example is probably cuter than most survivors because it is in unbelievably good condition, having been completely restored three years ago and looked after very well since then.
Between its build and restoration it had been modified, but SEAT decided to bring it back to standard spec, which pleases me greatly.
It has seatbelts for both front occupants and a small, circular door mirror on the driver's side. Neither of them would have been fitted at the factory. Isidre explains that they were available only as dealer-fit optional extras.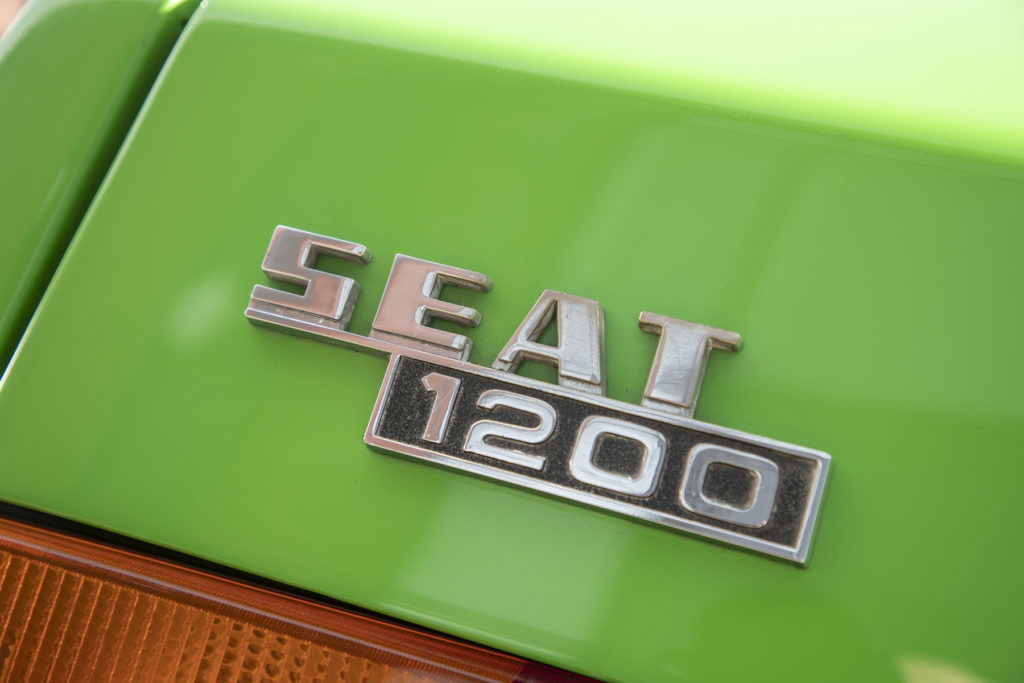 1200 Sport
Although SEAT may never build a car as important as the 600, the 1200 Sport shown here was still very significant.
Launched in 1975, it was the first model developed entirely by SEAT, though its 1,197cc engine once more came from Fiat. So did the 1,438cc unit used in the otherwise similar 1430 Sport.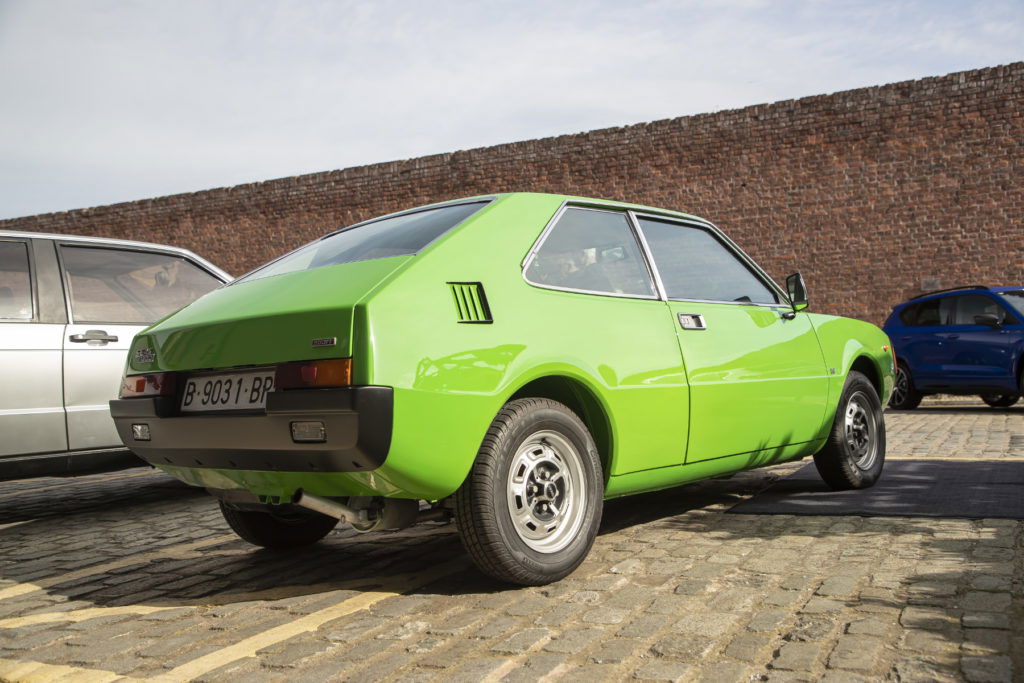 Styling
The distinctive styling was the work of Italian designer Alessandro Sessano, who actually created it for a concept car built by NSU. NSU decided not to put it into production, which left the way open for SEAT to take it on.
Many changes had to be made, because the engine and gearbox of the NSU were in the back and those of the SEAT were up front.
One remnant of the car's history was carried over for aesthetic rather than practical reasons. The NSU had rear air intakes. The SEAT didn't need them, but they were retained anyway as a non-functional styling feature.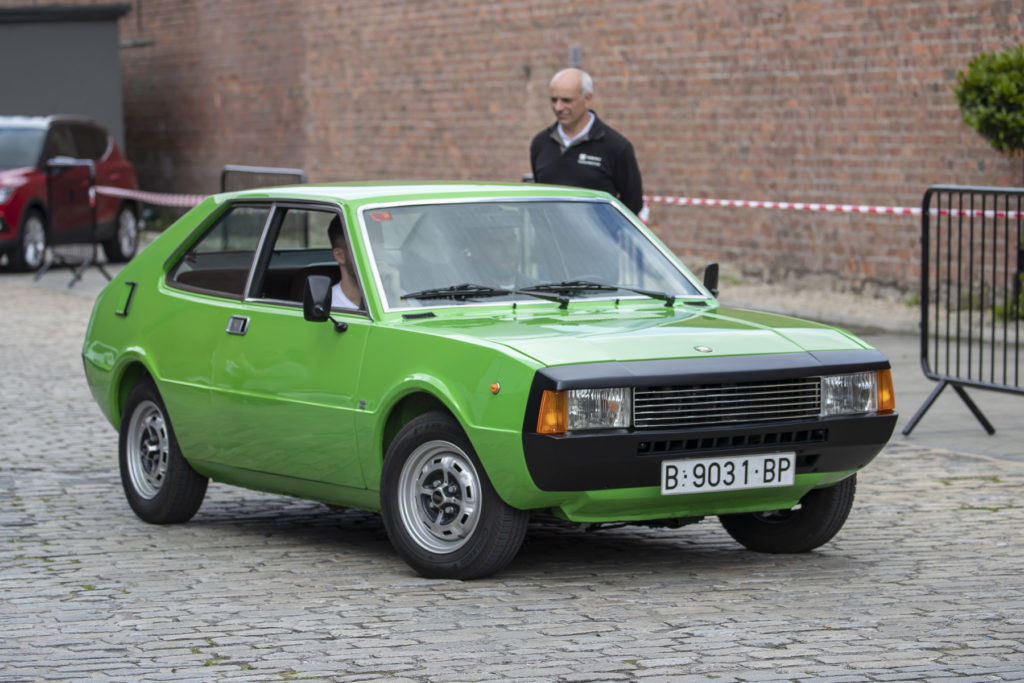 Black mouth
From the front end, the 1200 Sport's most obvious elements are its black plastic panel and bumper, which appear to be a single unit.
This quickly led to the car being nicknamed boca negra, or 'black mouth', which as Isidre points out is a lot easier to say than "one thousand two hundred sport" in either Spanish or English.
It wasn't an official name, but SEAT did use the contracted Bocanegra for a concept car in 2008 and a slightly restyled version of the Ibiza Cupra the following year.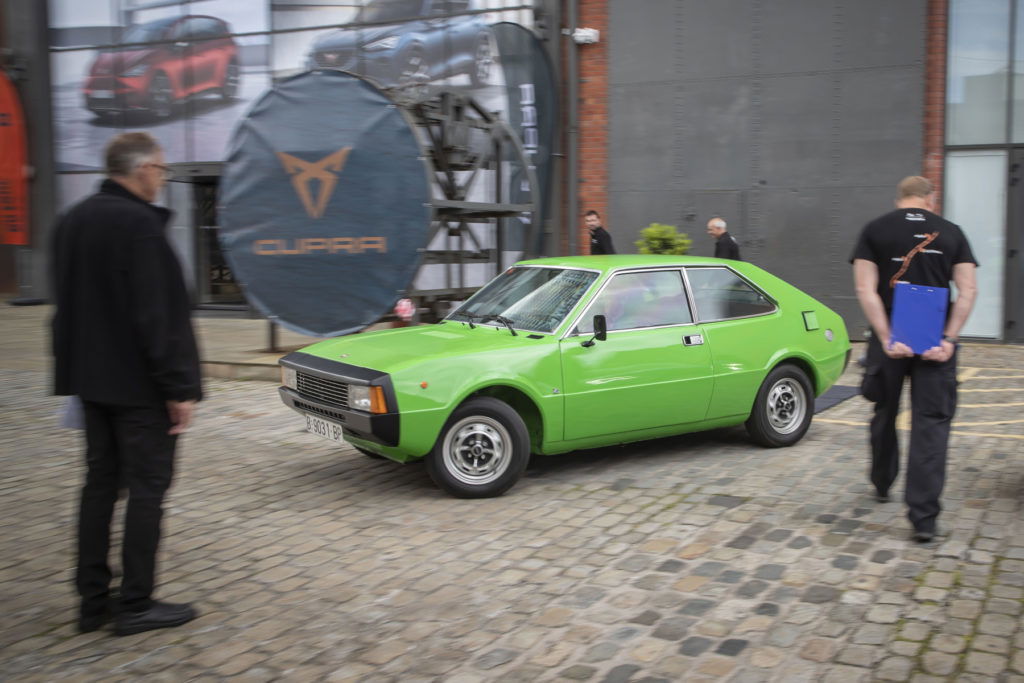 Not a town car
The 1200 Sport's engine produces 67bhp, which isn't much in today's terms but makes the car feel very racy after the 600.
But there's a problem, and it isn't one you'd expect to find now that all cars have fuel injection rather than carburettors. On the rare occasions where I can give the car as much as half throttle, it lurches and complains as if the engine is being drowned in petrol, and on one occasion it stalls unexpectedly. (Not my fault. If it was, I'd have said.)
"Is there a fuelling problem?" I ask Isidre when I get back. There is, and there's nothing anyone can do about it. The 1200 Sport's carburettor is set up for fast driving. If I had been going quickly through the countryside, or along a motorway, everything would have been fine. This is definitely not a town car.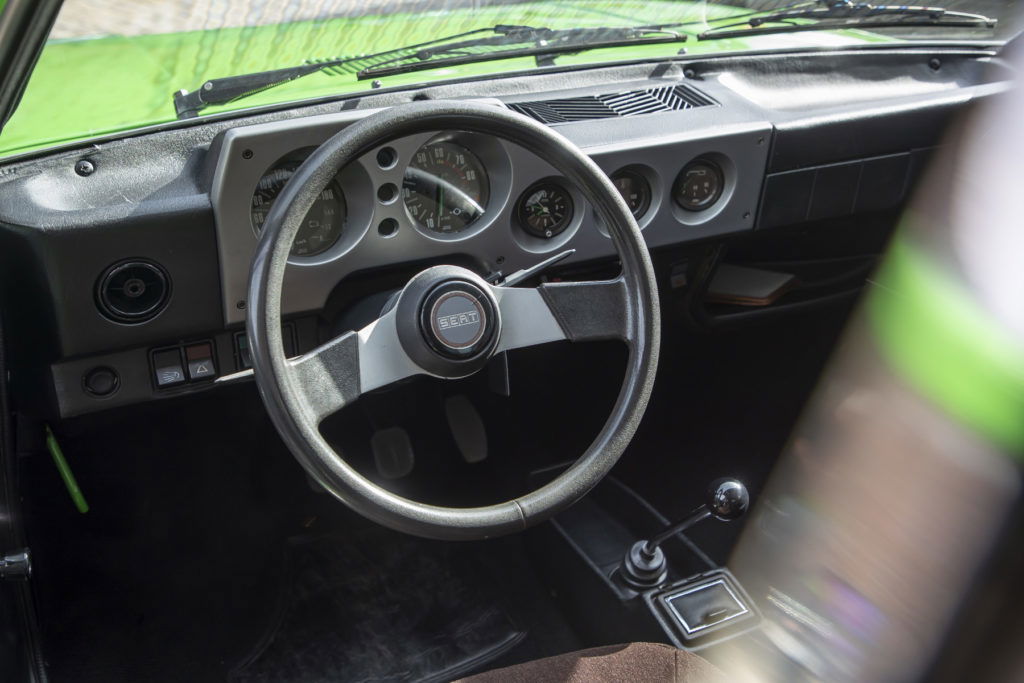 Odd interior
Another reason I can't get to grips with the 1200 Sport is that it has what used to be called an Italianate styling position, suitable for people with long arms and short legs.
That doesn't quite describe me, so I have to drive with my legs splayed out at an angle unbecoming to a gentleman, with one knee each side of the low-set steering wheel. This in turn means that I have great difficulty selecting first or second gear because my right leg is in the way.
I like the 1200 Sport and appreciate its significance in SEAT history, but I'm beginning to think it would be hard for me to live with.
Ibiza Mk1
The first of what have so far been five generations of Ibiza was introduced in 1984 and became the first SEAT model to be imported to the UK a year later.
At heart, it was still largely a Fiat, being closely related to that company's Ritmo (sold in the UK as the Strada), but it was styled by Giorgetto Giugiaro's company Italdesign, and like all other SEATs it was built in Spain, with help on this occasion from German company Karmann.
And, as you're about to see, there was more German input than that.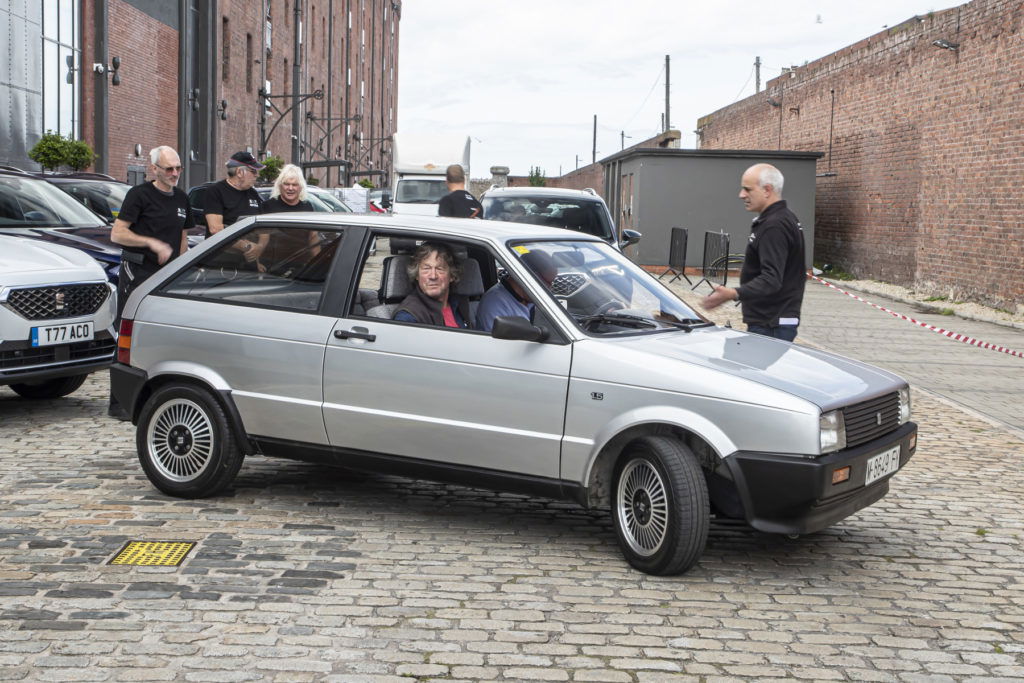 System Porsche
The Mk1 Ibiza carried System Porsche branding because Porsche was very heavily involved in developing the 1.2- and 1.5-litre petrol engines.
This was sometimes taken too seriously. Yes, Porsche has built some very powerful engines, but in this case it was designing one for an inexpensive hatchback. The 1,461cc unit in this 1.5 GLX produced a maximum of 85bhp, which was pretty good for the time but not outstanding.
Isidre says SEAT's main requirement was that the centres of the cylinder bores should be the same distance apart as those of the Fiat 1,438cc engine it was already building under licence for other models. Setting up the equipment for an engine with a different dimension would have been very expensive.
Fiat involvement in the car increased during production, as existing 903cc petrol and 1.7-litre diesel engines were added to the range.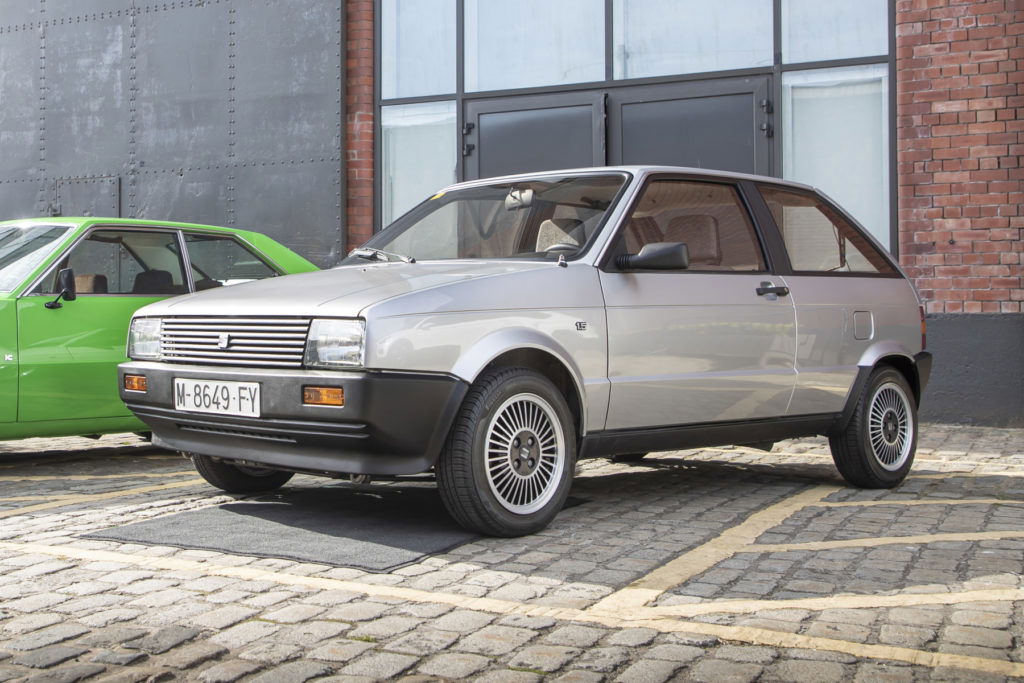 Quirky
This generation of Ibiza had a strange interior feature, namely that there were no control stalks on the steering column. The indicators were instead operated using a rocker switch.
No doubt you could get used to this in time, but it feels very strange to begin with, and SEAT never used this arrangement again.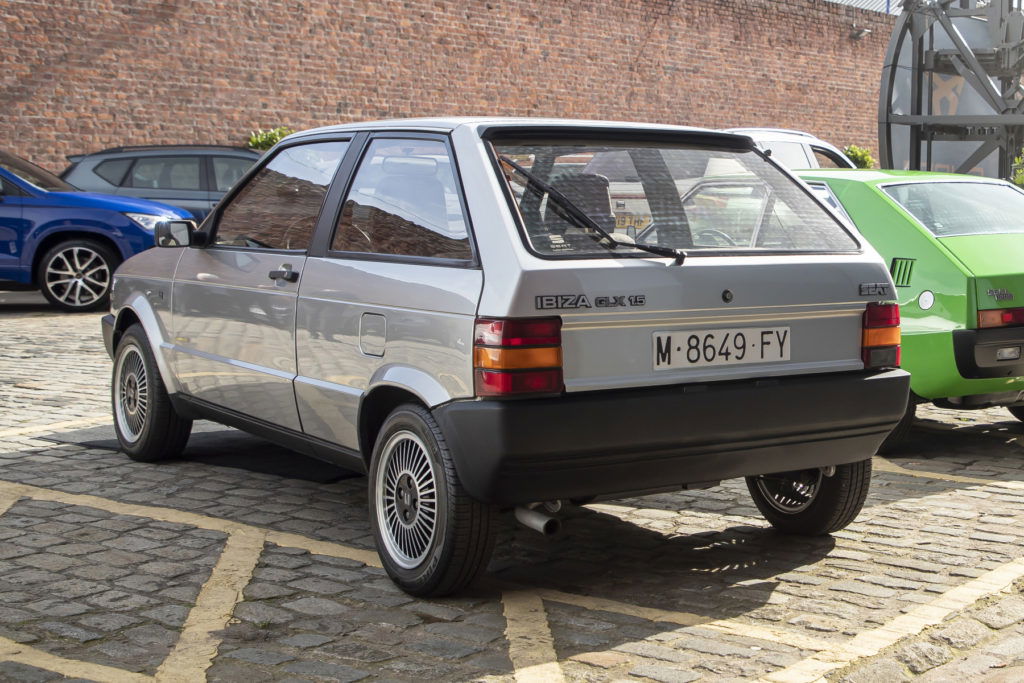 Driving impressions
I said earlier that it wouldn't be possible to give an idea of what these cars like to drive, but in the case of the Ibiza that's not quite true.
I can certainly describe its process through the main streets of Liverpool, which was very odd. There were very few bumps of any size, but whenever the Ibiza encountered one it reacted like a grand piano dropped from the fifth floor of a nearby building.
It was hard to understand why. Standards of ride quality have plummeted since the turn of the century thanks to the growing popularity of large wheels and low-profile tyres, and you can usually assume that a car of the 1980s will be more comfortable than one built in the 2010s.
But not in this case. The Ibiza runs on 14" wheels and 65-profile tyres, which shouldn't cause any trouble, so I can only assume that something went badly wrong with the suspension set-up during the development stage. I've driven a 903cc Ibiza and it didn't feel anything like this.
That said, I have a vague memory of driving a System Porsche car on challenging roads quite a few years ago and thinking that it handled splendidly. Unfortunately I had no opportunity to confirm that this time, but maybe it will happen one day.
---