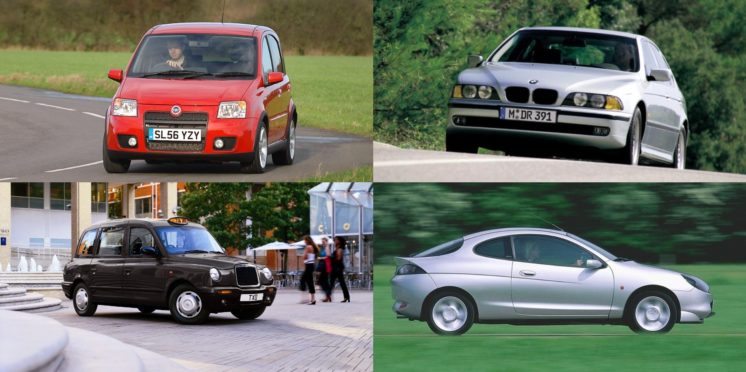 Interesting daily drivers for less than a new smartphone
In 2019, if you want a tricked out, all singing, all dancing smartphone, then expect to pay well over a £1,000. As every year the latest and greatest devices are revealed to huge fanfare sporting a greater array of features, larger screens, a new model number and a substantial price increase over the device already in your pocket.
But there is another way… Why not get yourself a retro-inspired flip phone (because retro cool), or even do the unthinkable by actually keeping your current smartphone. All with a straightforward aim, saving the £1,000 to spend on an interesting daily driver.
Yes, you can get yourself a daily driver for a grand that's not boring. I know, I didn't believe it either. As for the cost of the latest smartphone and all of its grand tech advancements an interesting car could be yours for the same money.
After many hours trawling the classifieds, here are our picks for the most interesting cars you can buy for the price of a new high-end smartphone.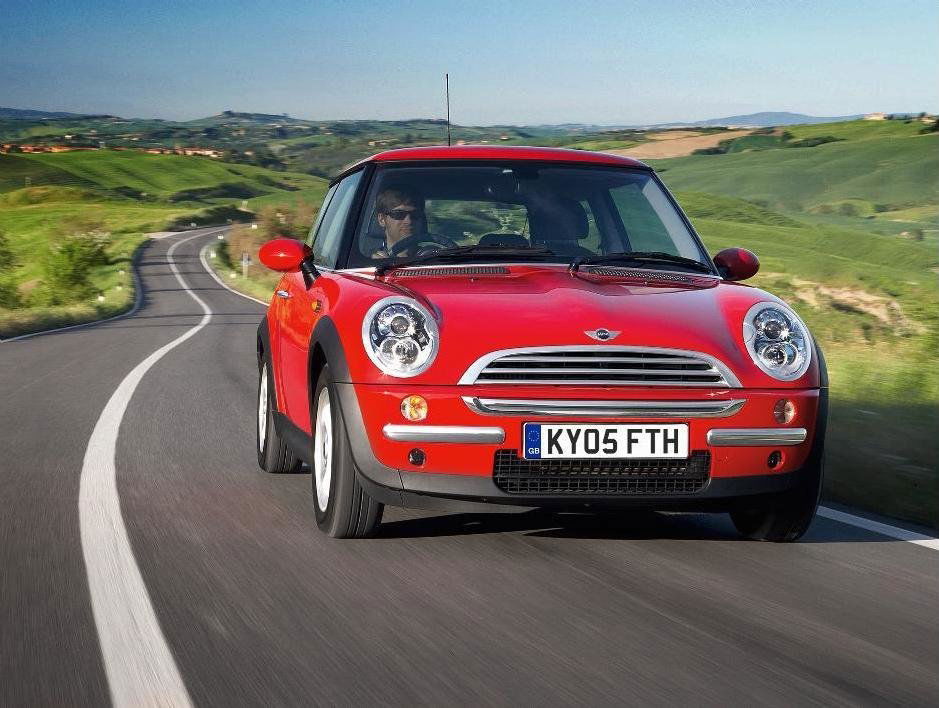 MINI One
Starting off small (excuse the pun), the MINI One is undoubtedly one of the most fun cars you can get for a grand. It has go-kart handling, a peppy 90bhp 1.6-litre engine, modern retro looks and easy to live with on a daily basis.
Also, it was has a wealth of influence from MINI's parent company BMW, so it should be reliable as well – even more so than a shiny new smartphone.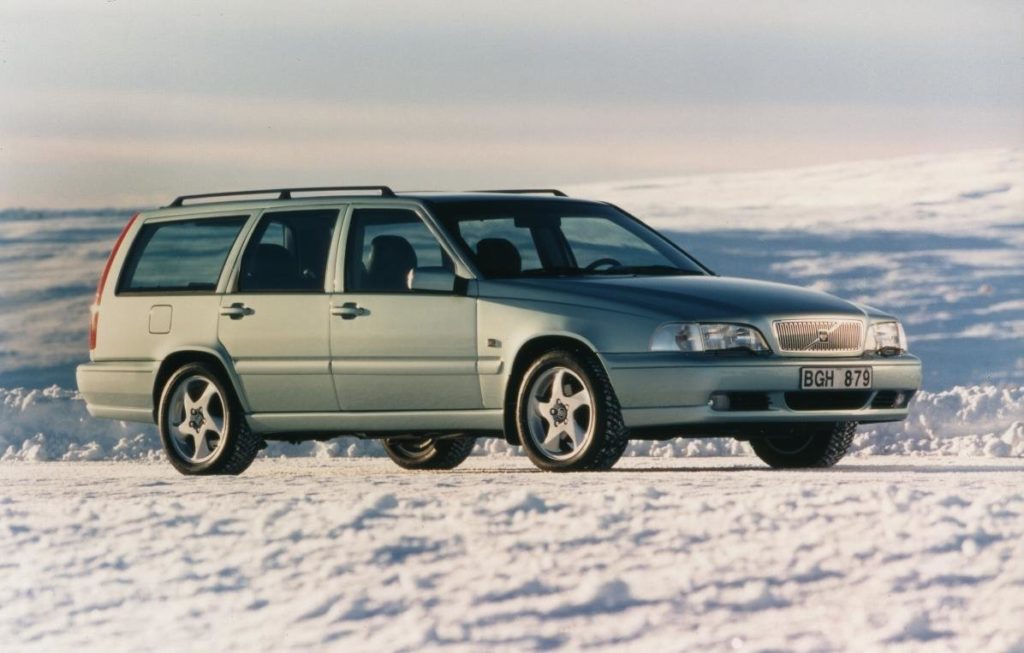 Volvo V70
Need space and toughness in your life for £1k? The Volvo V70 estate is a great choice.
The big Swede may well be a bit long in the tooth nowadays, but with a five-cylinder 2.4-litre petrol engine pushing out 140bhp, it can still mix it with more modern machinery. It earns another plus for the classic slab-sided design. Also as a Volvo, it will be far more robust than any mobile phone you can buy possibly outliving even you.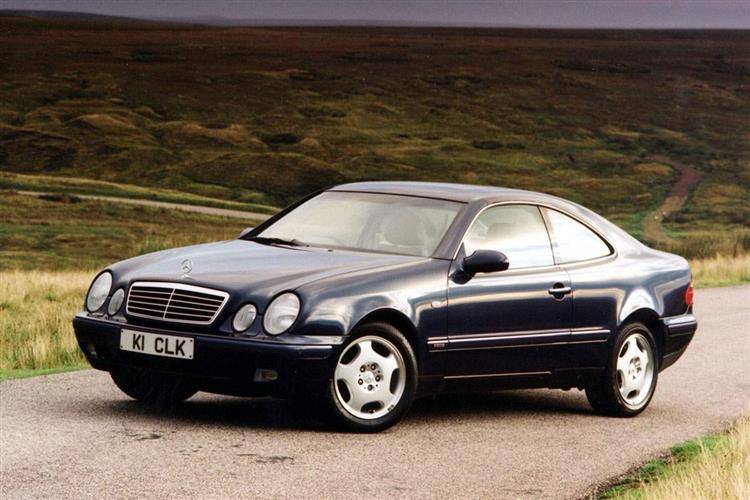 Mercedes-Benz CLK
The CLK was an oddity of a choice back in the mid-noughties when it was new. But with prices tumbling, who wouldn't want a bit of Mercedes luxury in their lives for a small amount of money.
A stylish looking coupe, the CLK200 comes with rake-ish looks with some having a 'Kompressor' badge on the back indicating a supercharger is present under that long bonnet. I mean, a whining supercharged Merc for a grand? Count us in…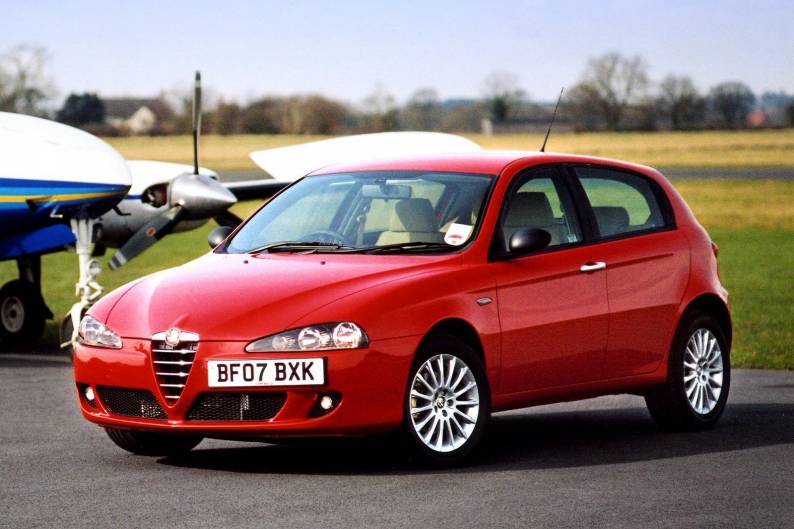 Alfa Romeo 147
The 147 hatchback won the European Car of the Year award in 2001 with Alfa Romeo producing some 580,000 of them in a decade long production run.
For relatively little money, you could get your hands on a 2.0-litre four-cylinder twin-spark variant producing 148bhp. What you get is a beautifully styled car, that when parked next to the Ford Focus of the era, won out in every single way based on that design alone. Other things that come as standard include a history file with more numbers than an MP's monthly expense claims. But as this is an old Alfa, you wouldn't expect anything less…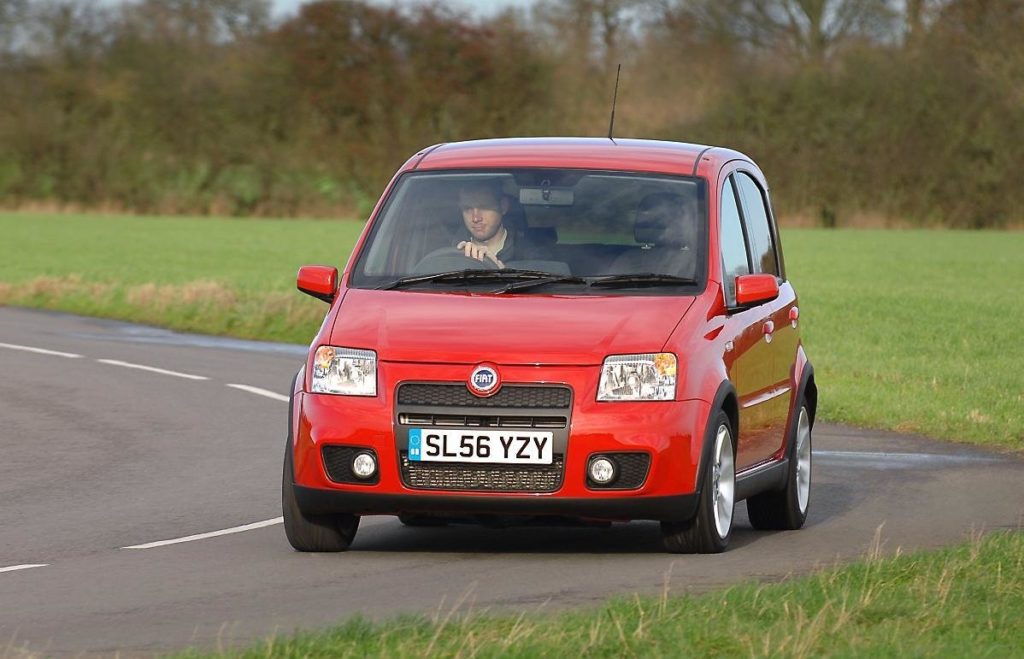 Fiat Panda 100HP
For our small budget, the Fiat Panda 100HP represents the most fun for each pound per horsepower. As we are firmly entrenched at the budget end of the market, the engine check light will be a regular feature along with underside rust.
But if you drive the Panda quickly (and you will), there is no more fun small car on a budget. It may well hop around in corners wiggling a wheel in the air, but when you're having so much fun for so little money, who cares.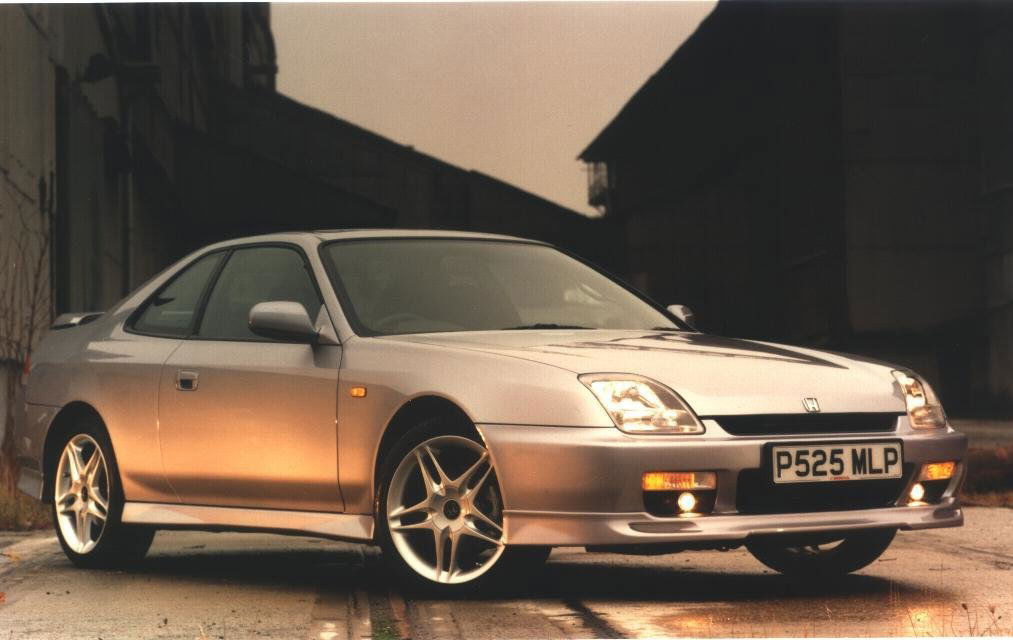 Honda Prelude
Now for the first JDM entry in our list, the tech-laden Prelude Coupe. When we say tech-laden, we mean 1997 tech which is limited to clever four-wheel steering (make sure this works). Also present is classic wedge-shaped styling, which still looks great today.
Under that long bonnet sits a 2.2-litre four-cylinder engine pushing out 183bhp – pretty good by modern standards. This gets it from 0-62mph in 6.9 seconds onwards to a top speed of 142mph, which is still very quick for a two-decade-old car.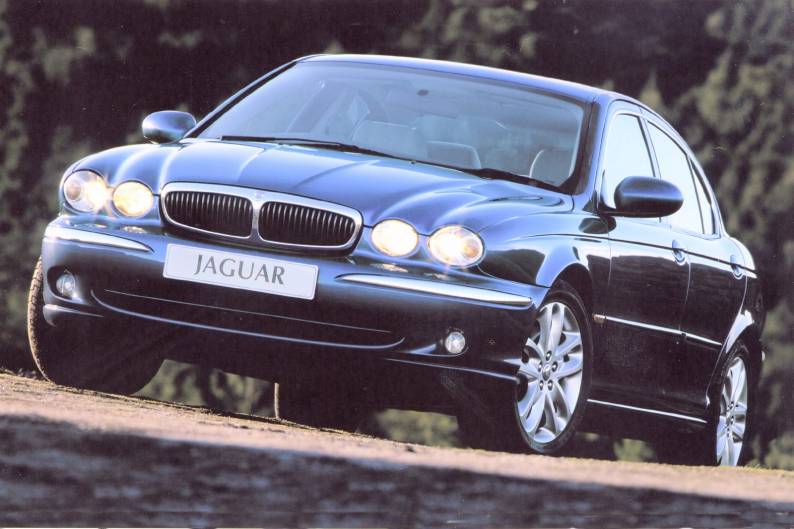 Jaguar X-Type
So I may have possibly been horrid about the Jaguar X-Type previously, but for around half your smartphone budget, you can get a 2.5-litre V6 version with all-wheel-drive. Yes, a V6 Jag with lots of grip and all of the faux wood and leather you could ever want.
Power is respectable with 194bhp on tap, giving it a 0-62mph time of 8.3 seconds. Obviously, it's an early noughties Mondeo underneath, and it won't be reliable. But we shall gloss over this by recommending you buy two of them – meaning one will always hopefully be working.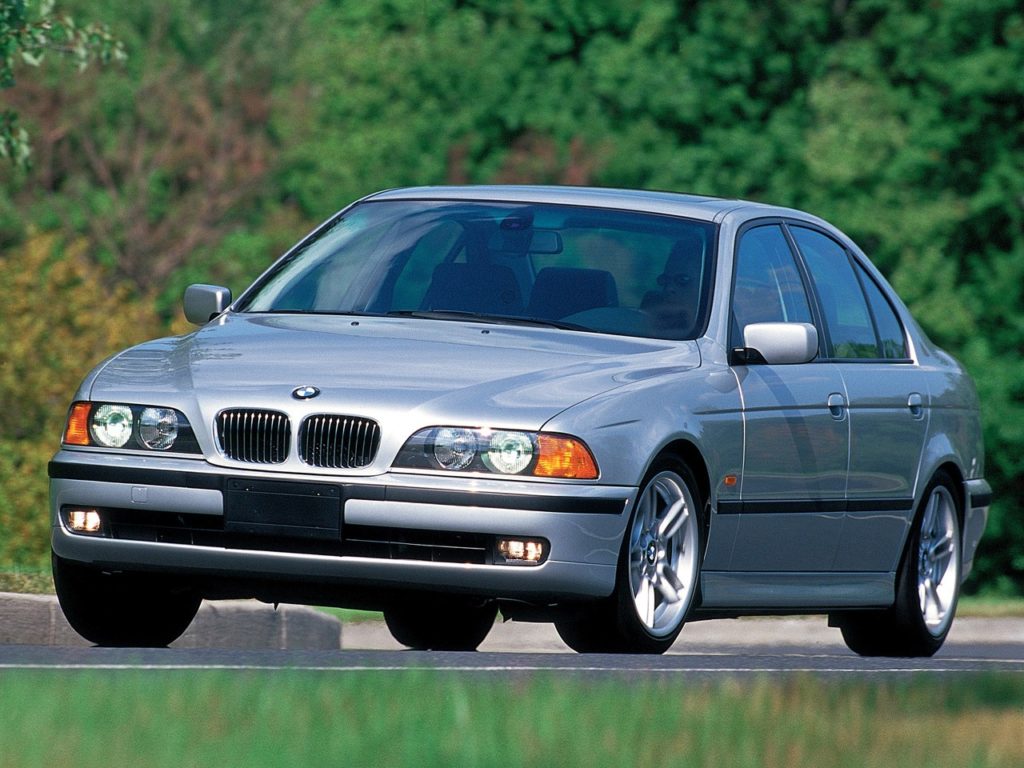 BMW 5 Series
The E39 BMW 5 Series is one of the best looking and driving cars you can buy for our budget. OK, so you will likely be stuck with a 523i (a 2.5-litre engine) model. But what you get is a classic piece of BMW design before the enlarged kidney grille madness of today and one of the smoothest straight-six engines that you will ever experience.
The E39 also boasts a classy looking interior that is minimalist by today's standards, and it offers deft handling as well. Just try to ignore the power figure of 174bhp (at most!), meaning it won't be very quick.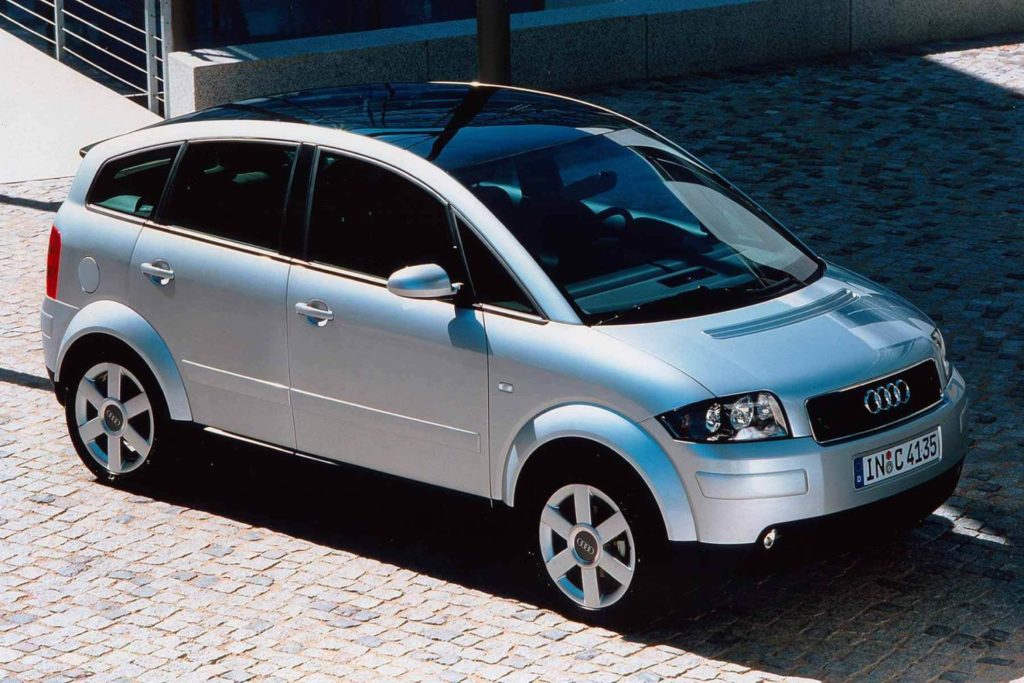 Audi A2
Despite failing to be a big seller for Audi, the A2 hatchback is one of the quirkiest looking small cars you can get for a high three-figure sum. The oddball looks of it make it tough to put it into a niche – as we're not sure if it is a proper hatchback or not.
Regardless, don't worry about what it is and just buy one. At this entry-level money, you are left with the pick of the base models with a 1.4-litre petrol engine producing 75bhp. Unsurprisingly, it is slow with a 0-62mph time of 12 seconds. But with the A2 becoming rare, it could be your chance to snap up a quirky future classic.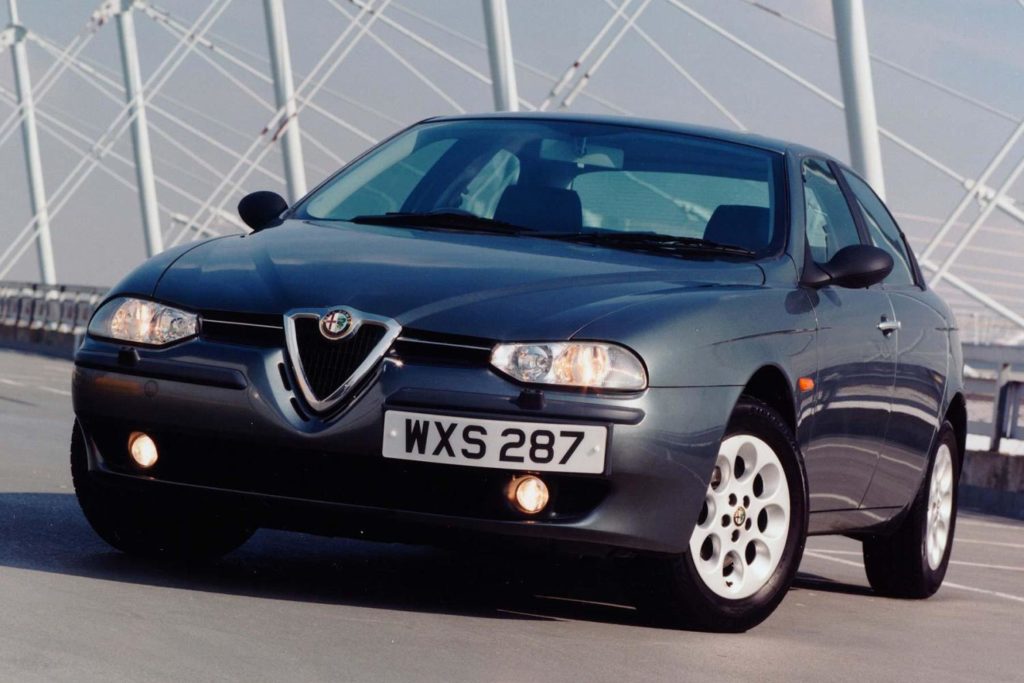 Alfa Romeo 156
For those wanting the Italian beauty and some practicality, the 156 saloon can be had for half your £1k budget. OK, the downsides are the slightly wheezy 2.4-litre diesel engine and the 9.5 second 0-62mph time.
Also not forgetting that as an Alfa from the mid-1990s it will break down. But you don't buy an old 156 to drive to actual places, you buy it to admire its beauty while it sits in your garage continually broken.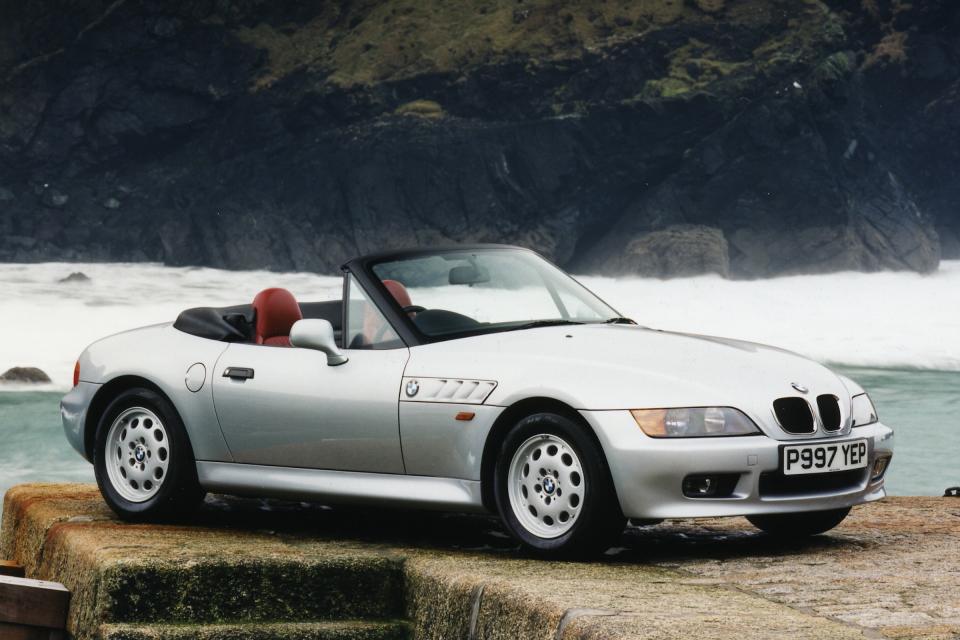 BMW Z3
If you want the look without any of the pace for small money the BMW Z3 is a strong choice. It has all the retro styling of the era, and it is a worthy alternative to the far-better loved MX-5.
At this price point, speed does not come as standard with the 1.9-litre four-cylinder your only choice. Power was rated at 118bhp many years ago, with a 0-62mph time of 10.5 seconds. Which is not half bad of a car of the era that will be a blast to drive with the roof down (or up) all year round.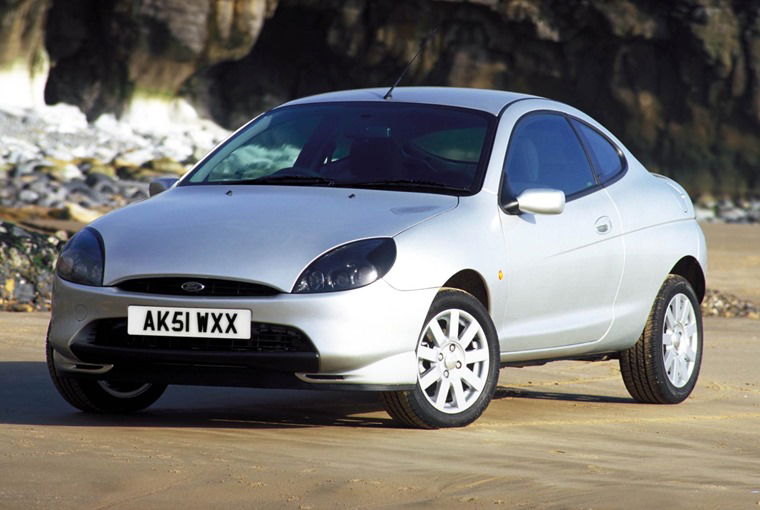 Ford Puma
Before it became a small SUV, the Puma was, in fact, a small Ford Fiesta-based hatchback. It did battle with the Vauxhall Tigra of the era and was a fun little warm hatch.
For your money, you get a 1.7-litre engine that you have to rev hard to get the best of, a five-speed manual gearbox and front-wheel-drive – and more driving fun than you can shake a stick at. Lastly, when people ask what you drive, you'll be able to proudly say an original Puma and not the small SUV version
London Taxi
The other most robust car here for a grand surely has to be the LTI TXII London Taxi. Boasting a 2.4-litre Ford Duratorq diesel engine, and either a four-speed automatic or a five-speed manual gearbox driving the rear wheels.
It also has seven-seats (sort of) and will survive any mass extinction event totally intact. The downside of all this toughness is the hard life of a London Taxi, with the lowest mileage example sporting 320k miles, and the highest a whopping 465k miles.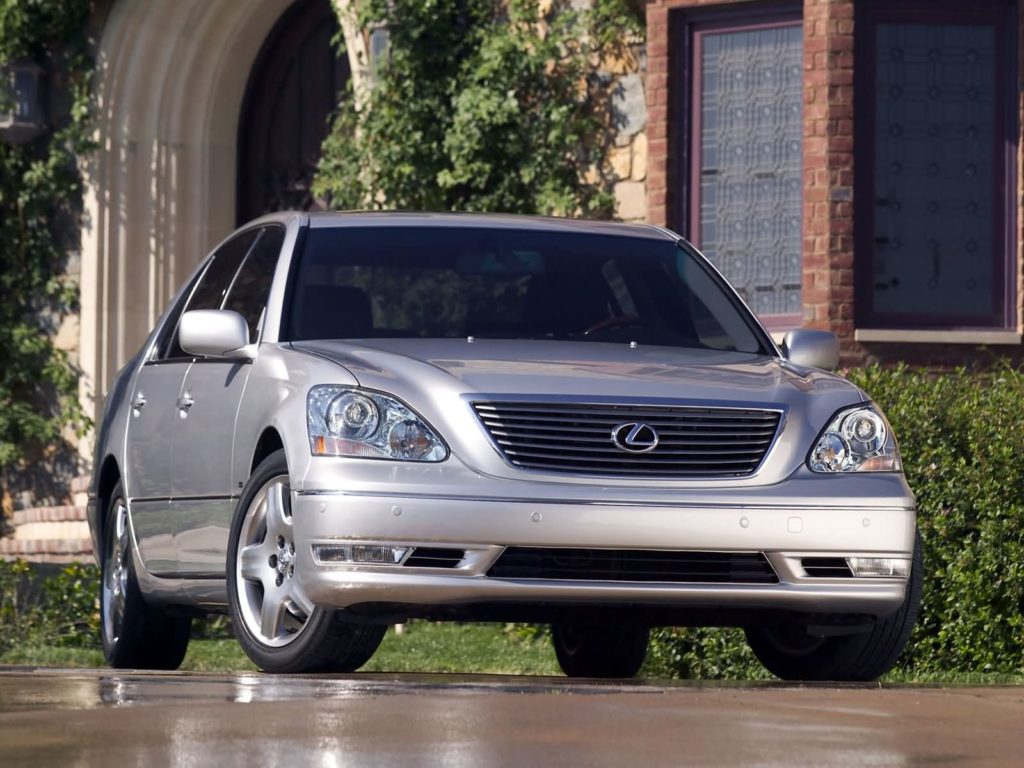 Lexus LS 430
Now for the what has to be the most comfortable way to travel from 0-60 mph in 6.7 seconds, the Lexus LS 430.
A true JDM luxo-saloon from the early-2000s, the LS 430 packs 260hp from a 4.3-litre V8 engine under its sizeable bonnet. It is from a time before hybrid complexity, with needless over-engineering meaning it will likely go on forever. Add to this the retro coolness of the thing, with acres of leather and wood inside and the retro-cool looks of it, and it could be a better bet than a smartphone which has none of these things.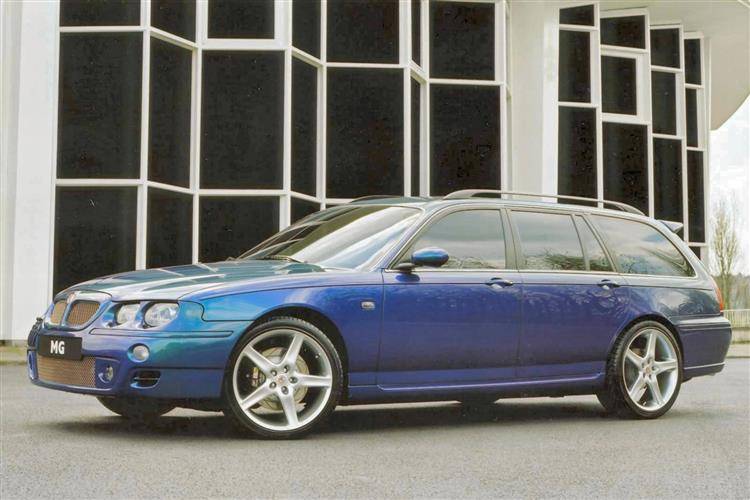 MG ZT-T Estate
Once thought to be one of the worst products ever to be built in Britain, the MG ZT-T estate has now become a cool car.
In estate form the ZT eclipses its booted brother on the looks front, coming together perfectly with that once derided twin-headlight front-end design. For your money, you can get a 2.5-litre V6 engine complete with oval dials, a manual gearbox, the now good looking MG body kit and a 174bhp of power to waft you along.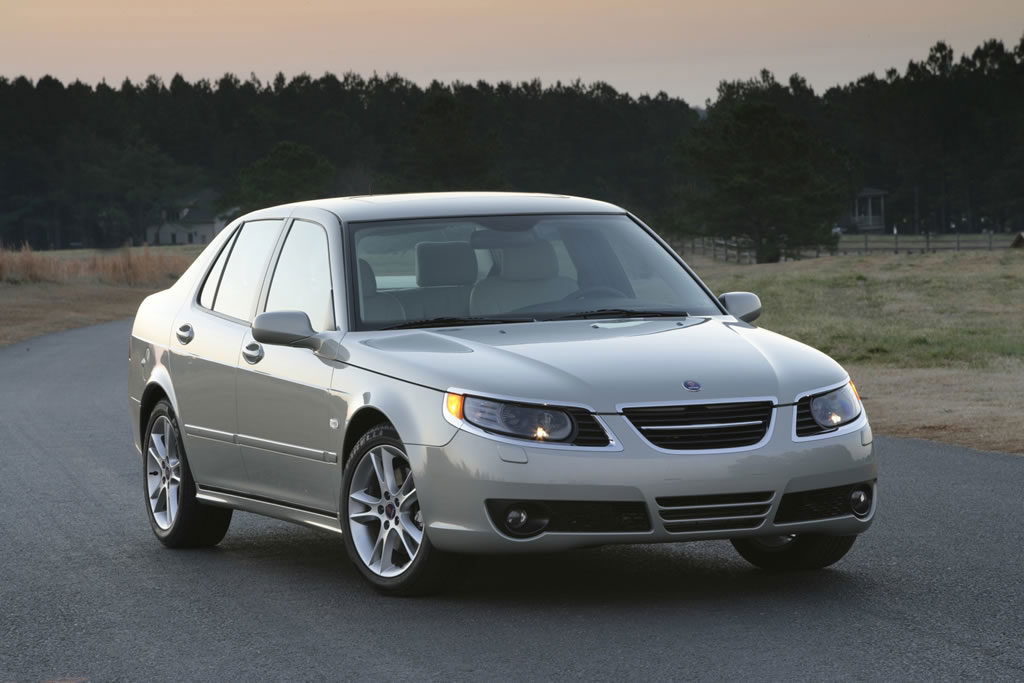 Saab 9-5
A decade or so has passed since Saab closed its doors forever. The 9-5 saloon remains one their greatest hits to this day – and now you can snap one up for peanuts.
At this price point, you will end up with a 1.9-litre diesel engine, producing 148bhp getting you from 0-62mph in a pedestrian 10.5 seconds. But you will get the classic Saab styling inside and out and the satisfaction of knowing that when driving one, you will be driving something unique that will only get rarer.
---