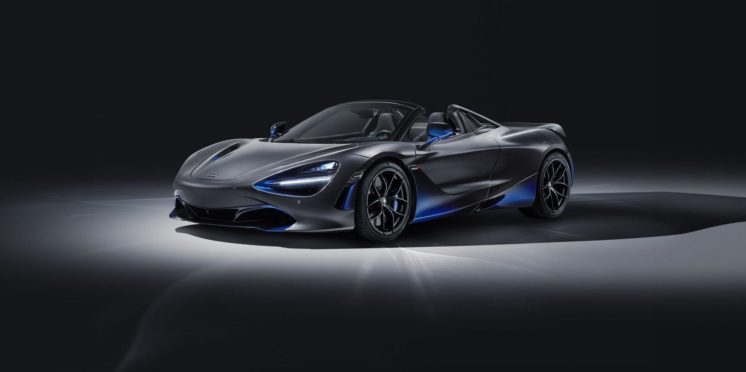 Convertible coolness: sunshine fun for every budget
Whether they are called Convertibles, Cabriolets, Spiders or even Spyders, they all mean the same thing: the ability to remove the roof and take in the two weeks of blissful sunshine that typify a British summer.
Our predilection for open-topped motoring despite the less than ideal weather may seem strange to those living outside the UK but even when it's overcast and gloomy, having the top down and blasting the heater is far more fun than driving around in a tin-topped equivalent.
Thanks to our willingness to buy them, the sheer range of convertibles on offer in the UK can be a bit daunting. From soft tops, hard tops, two-seaters and even off-roaders to sports cars and family-friendly convertibles, you need to do your homework if you are to pick the right on one for you.
To simplify the process, we have picked some of the best examples from each of these categories so all you need to do now is head down to your dealer and get the one that suits you best.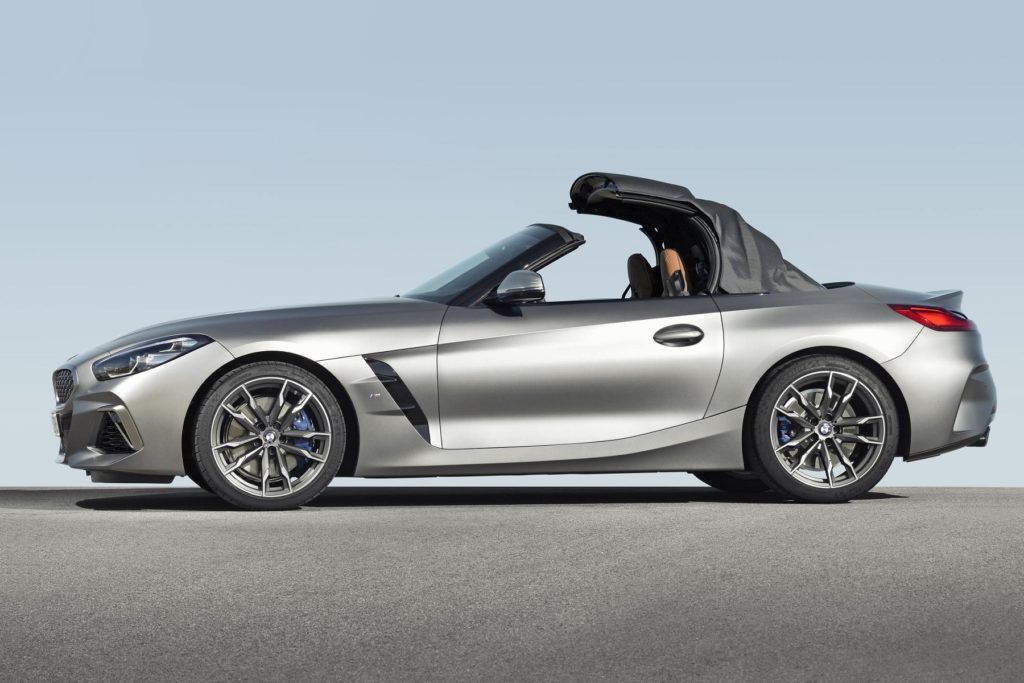 Soft Top Convertibles
Soft top convertibles are lighter than their hardtop counterparts which aid all aspects of performance, but they can be noisier on the motorway and the fabric can wear out over time if not cared for.
Mazda MX-5
The perennially popular MX-5 is still at the top of most people's lists when it comes to affordable two-seater fun and the current range is as good as it has ever been. Stick to the base models for the best value. 
The RF has a metal folding roof but it is heavier and more expensive than the standard car so we would give it a miss.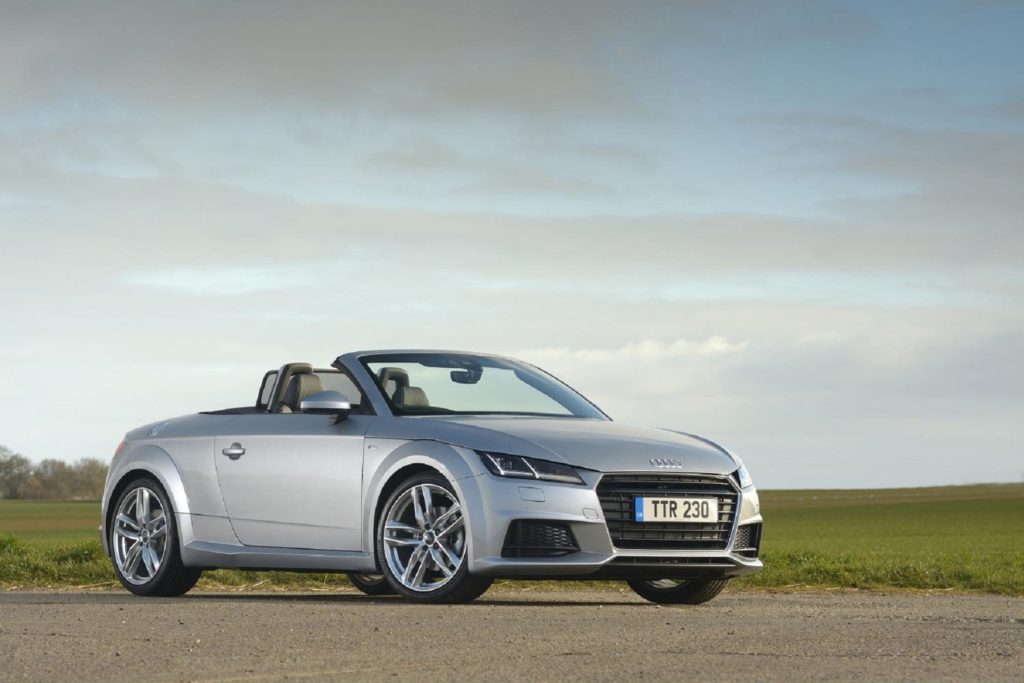 Audi TT Roadster
Stylish and well-built the TT Roadster is perfect for the daily commute and the turbocharged engines give strong performance across the range. 
If you want a bit more driver involvement though, then we suggest you look at our next option.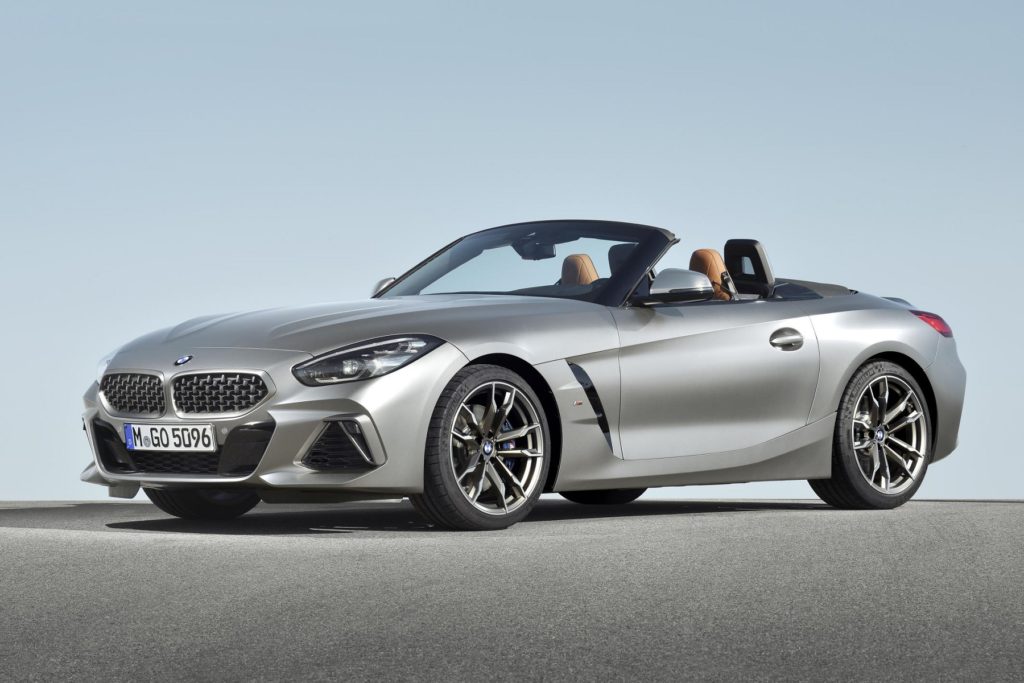 BMW Z4 Roadster
The Z4 Roadster is fresh on the market and if you are going to buy this rear-wheel-drive sports car then it is definitely worth spending extra and getting the top M40i variant with its sonorous turbocharged inline-six motor.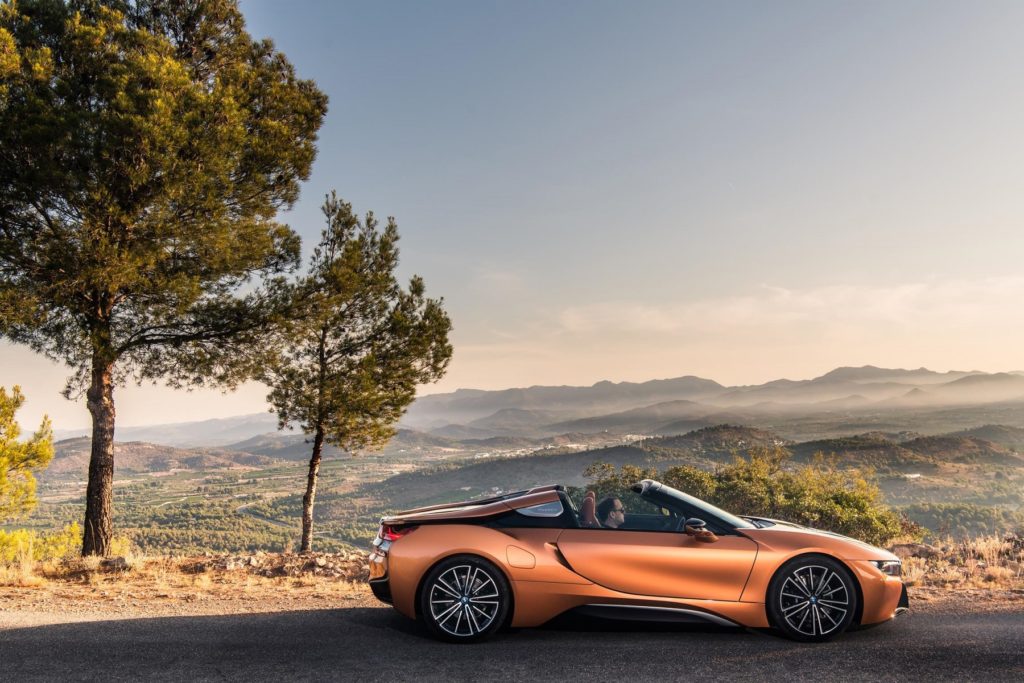 Hard Top Convertibles
While the addition of a metal folding roof does add weight, it makes more sense if you intend to use your convertible all year round. 
Roof up they are as quiet and refined as a coupe but you can still take advantage of sunny days at the press of a button.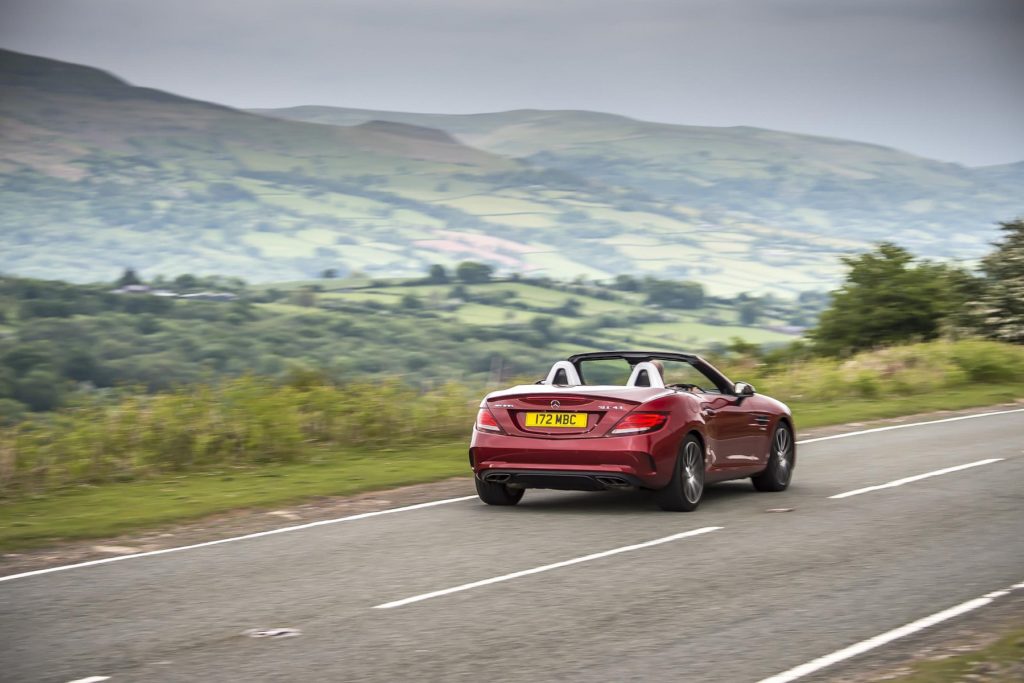 Mercedes SLC
The SLC is the prefect choice if you value luxury and refinement over ultimate handling and grip. It is still competent in the twisties but is at its best when being driven sedately down a country road. 
The SLC 43 is a great choice if you still enjoy a quick blast in between those relaxing cruises.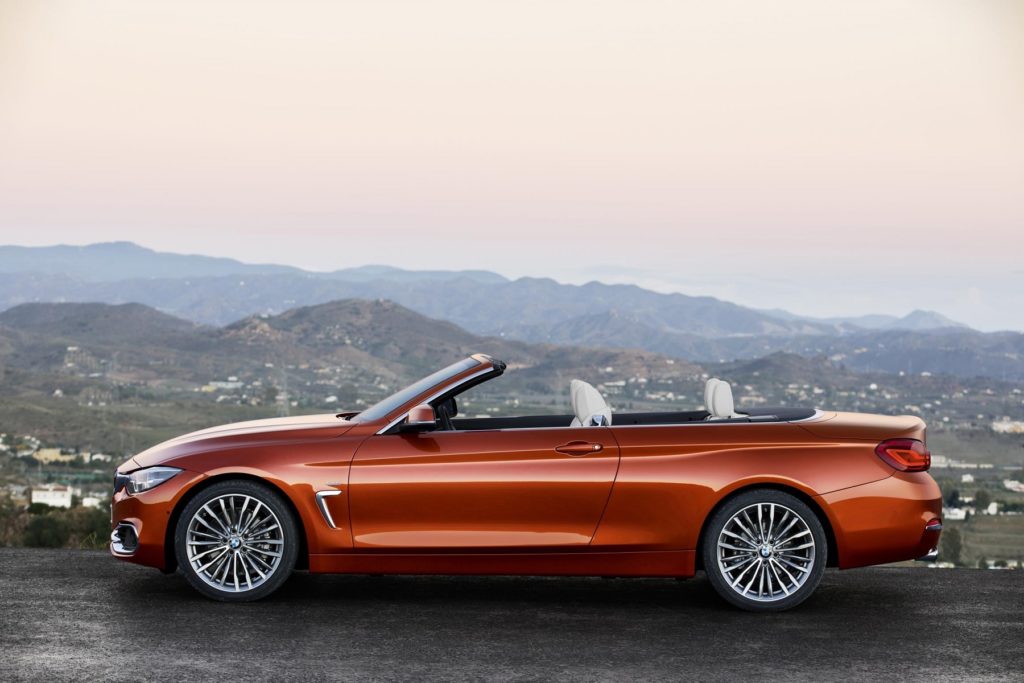 BMW 4 Series Convertible
The 4 Series has been around for a while, but it is still up there with the class leaders in terms of overall driving appeal and is one of the very few hardtop convertibles that can also seat four. 
There are a broad range of engines and trims to choose from, but the petrol variants make the most sense here.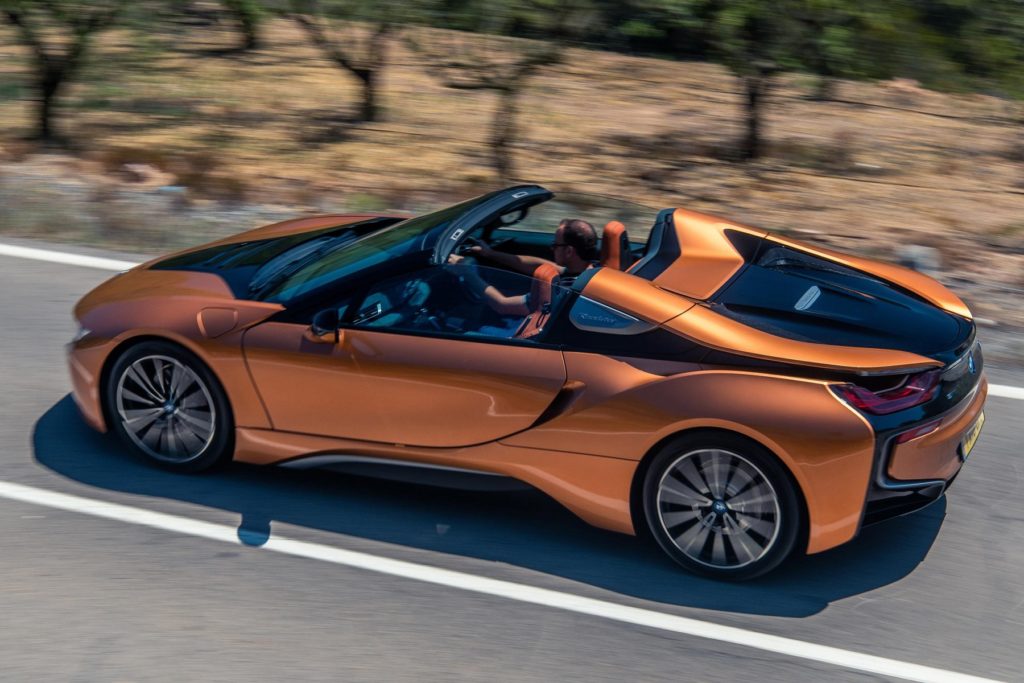 BMW i8 Roadster
Another BMW which is unique in its segment is the hybrid i8 Roadster. Recently added to the range it offers a small electric hardtop that adds another dimension to the driving experience. 
It isn't cheap though, but it does offer an interesting alternative to the typical entry-level supercar convertibles out there.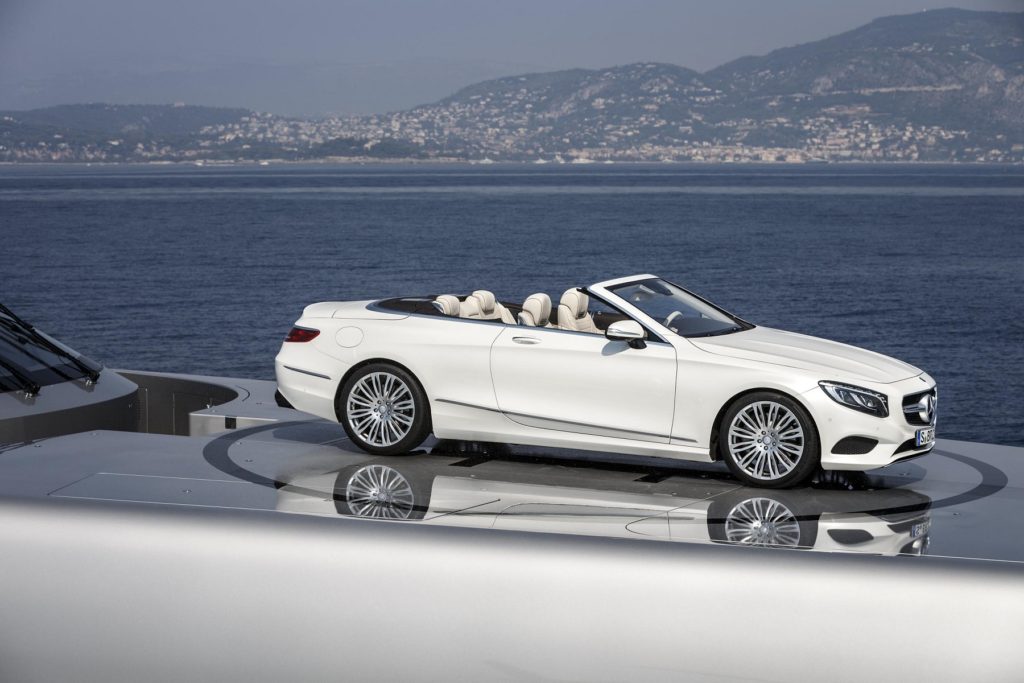 Family-Friendly Convertibles
Owning a four-seater convertible is a good way to ensure that you become the designated driver in the family regardless of the destination. 
It also makes justifying a convertible that much easier to your better half.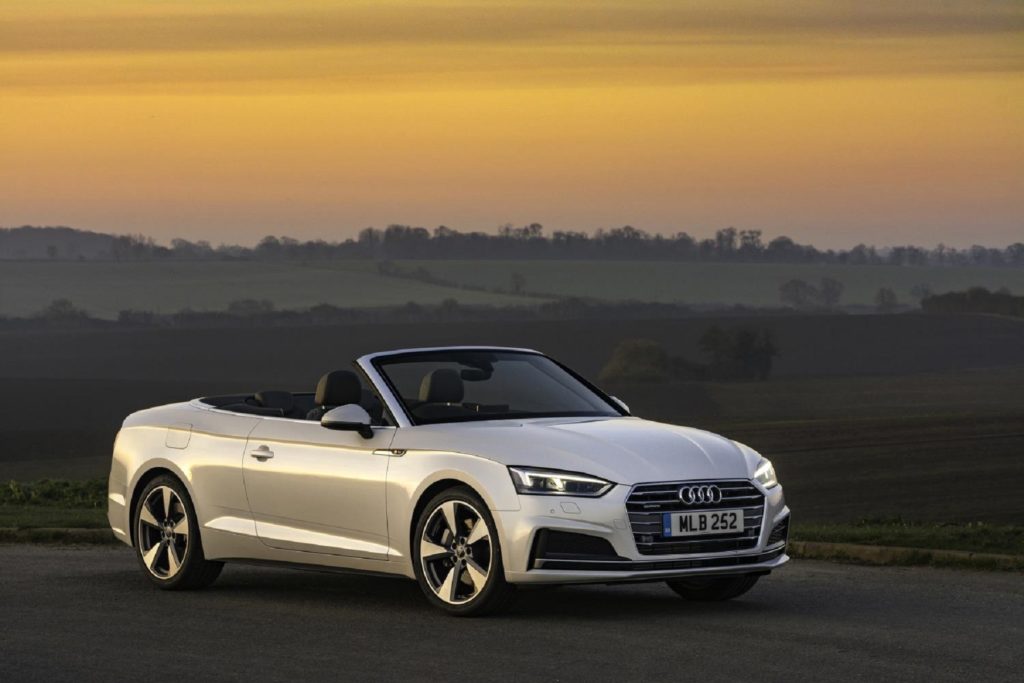 Audi A5 Cabriolet
The A5 Cabriolet offers the typically solid Audi build quality and can be packed with as much modern tech as your budget will allow. It fits four adults just fine and the boot is big enough for their luggage too. 
Pick one of the petrol engines though, no point in having a clattery diesel in this kind of car.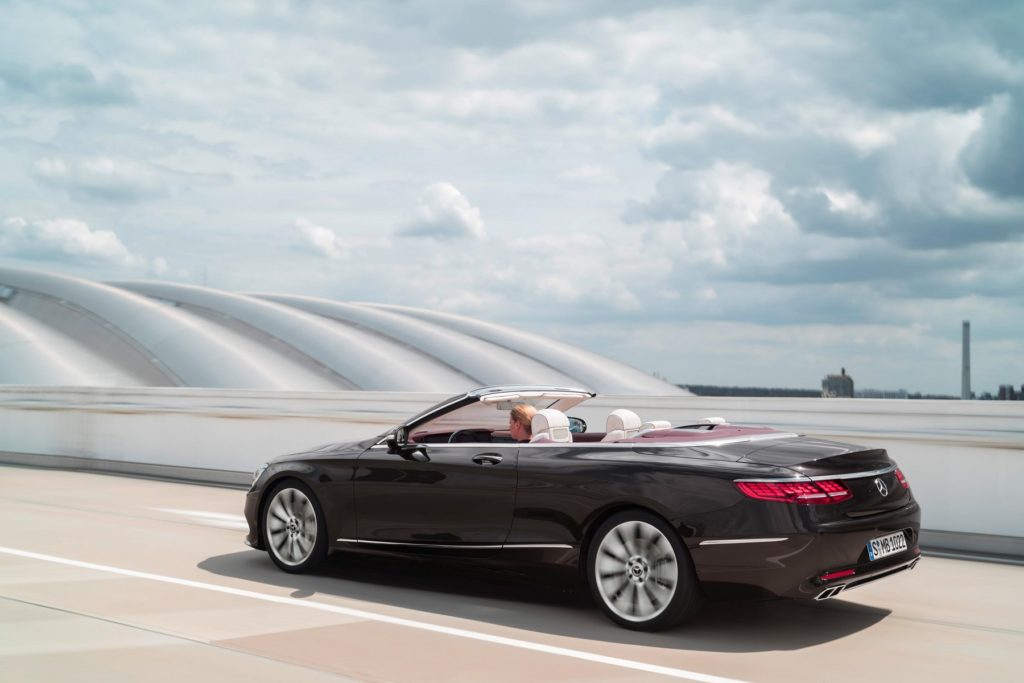 Mercedes S-Class Cabriolet
The S-Class Cabriolet is very stylish and luxurious while still maintaining a subtle elegance similar to its hard-top stablemates. 
For long distance trips, this is the car for you and as long as the road is wide enough, it handles far better than you would expect, especially in AMG trim. 
There are even pricier offerings from the likes of Bentley and Rolls-Royce but in truth, the S-Class offers almost as much luxury at almost half the price.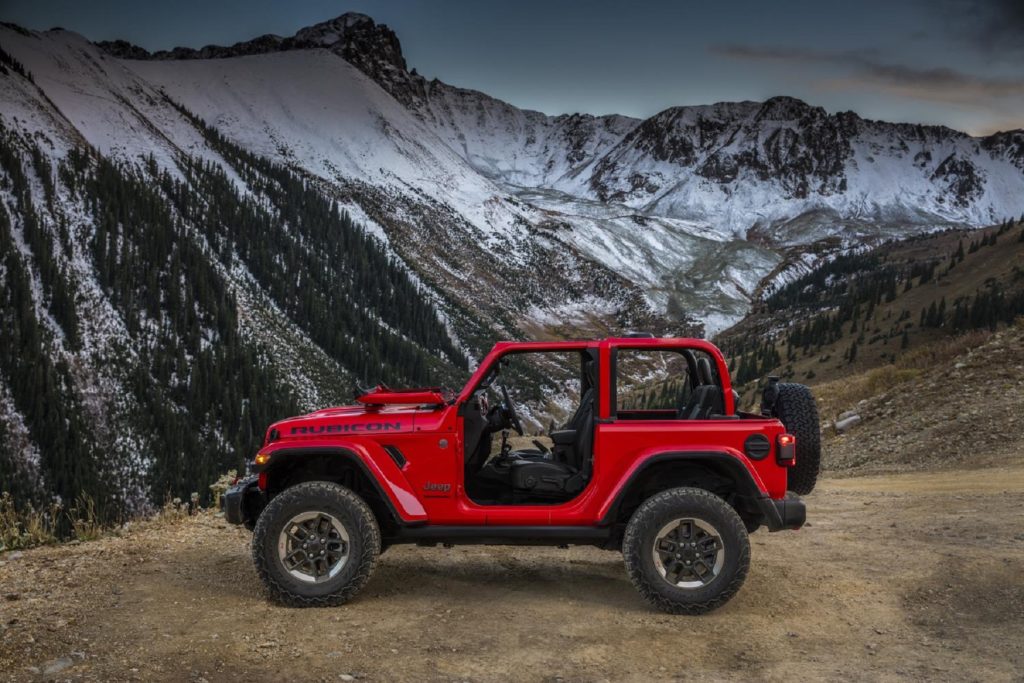 Jeep Wrangler
The Wrangler is all new for 2019 and the fabric roof variant is the perfect way from which to explore inhospitable terrain in. 
It seats four and while refinement levels may be well below similarly priced saloon-based equivalents, the Wrangler is all about rugged off-road ability and is thoroughly enjoyable on the right roads.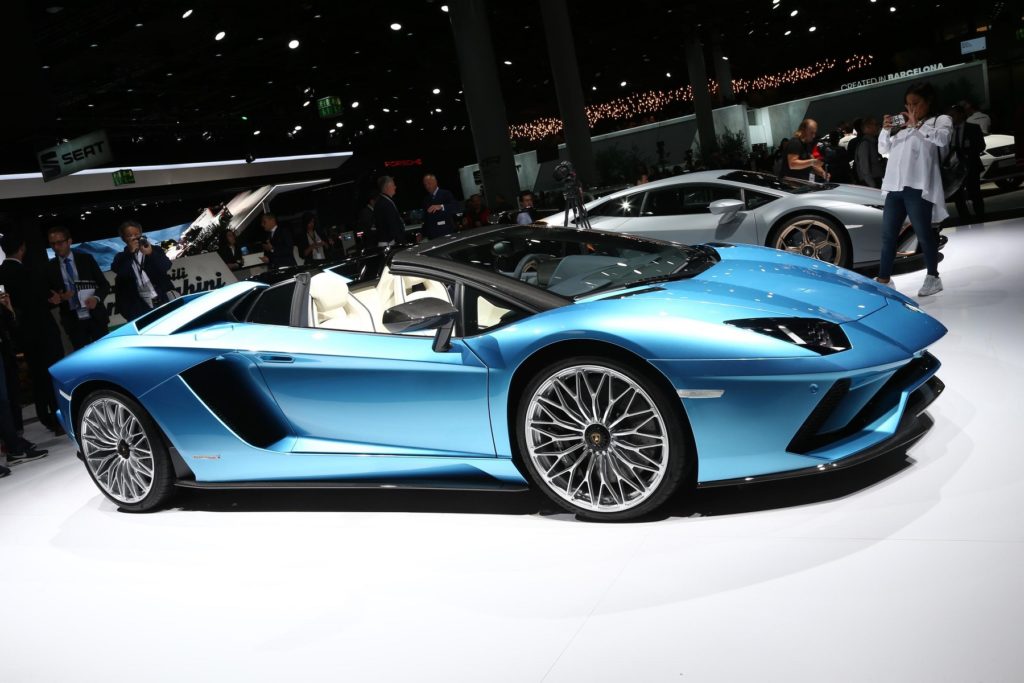 Supercar Convertibles
Just about every modern supercar can now be had in a convertible variant, with advances in chassis design and the use of carbon fibre in some models, the extra weight and rigidity loss usually associated with a drop-top is mostly eliminated too.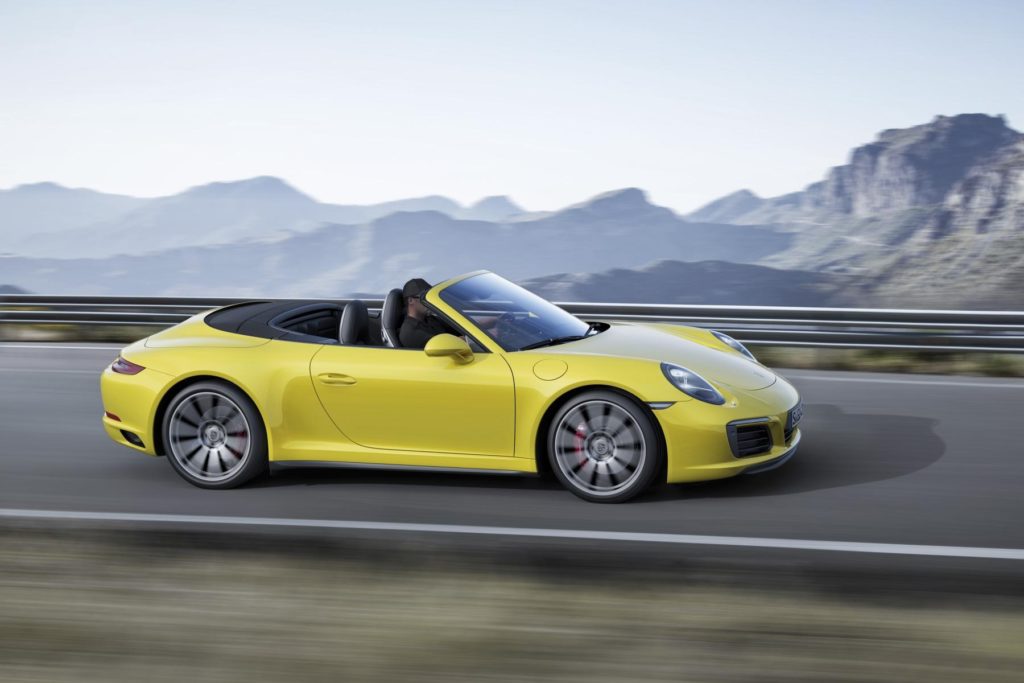 Porsche 911 Cabriolet
The latest-generation 911 is currently only available in coupe form for now but it will soon be sold in convertible and Targa body styles. 
Until then you can still buy the outgoing convertible which is still a very competent sports car and there may even be some deals to be had as dealers try to get rid of their stock to make way for the new model. 
A base Carrera is already very quick so save your money for the expensive extras rather than getting a more powerful variant.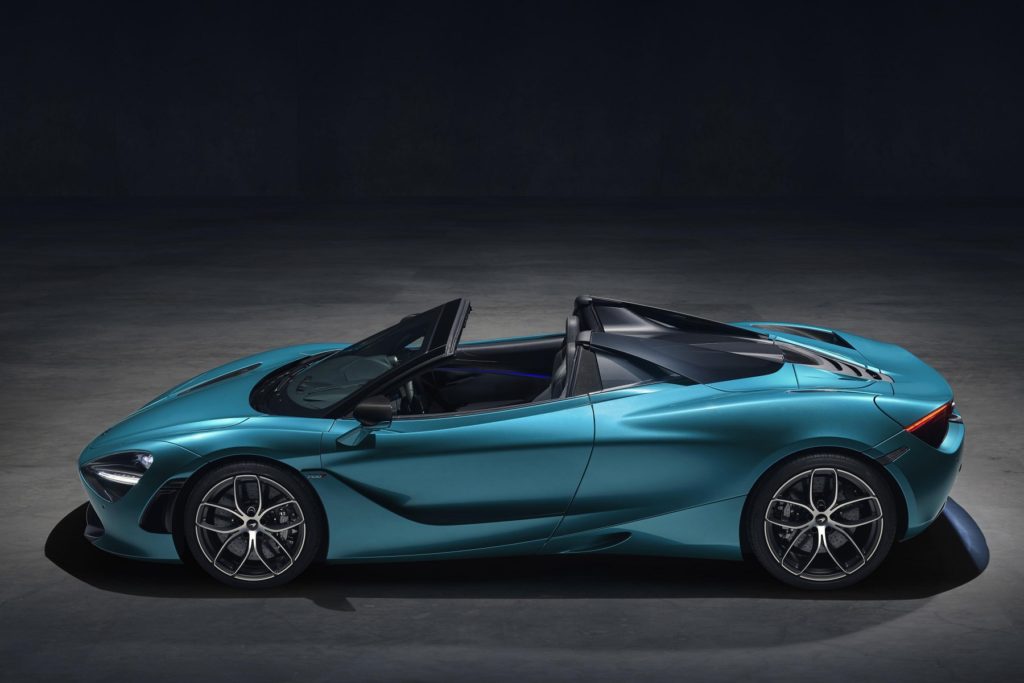 McLaren 720S Spider
Thanks to its full carbon fibre chassis, advanced suspension design and powerful twin-turbo motor, the 720S has proven to be more than a match for any of its more established rivals. 
It continues to rule the segment in Spider form too and is just as quick as its coupe counterpart.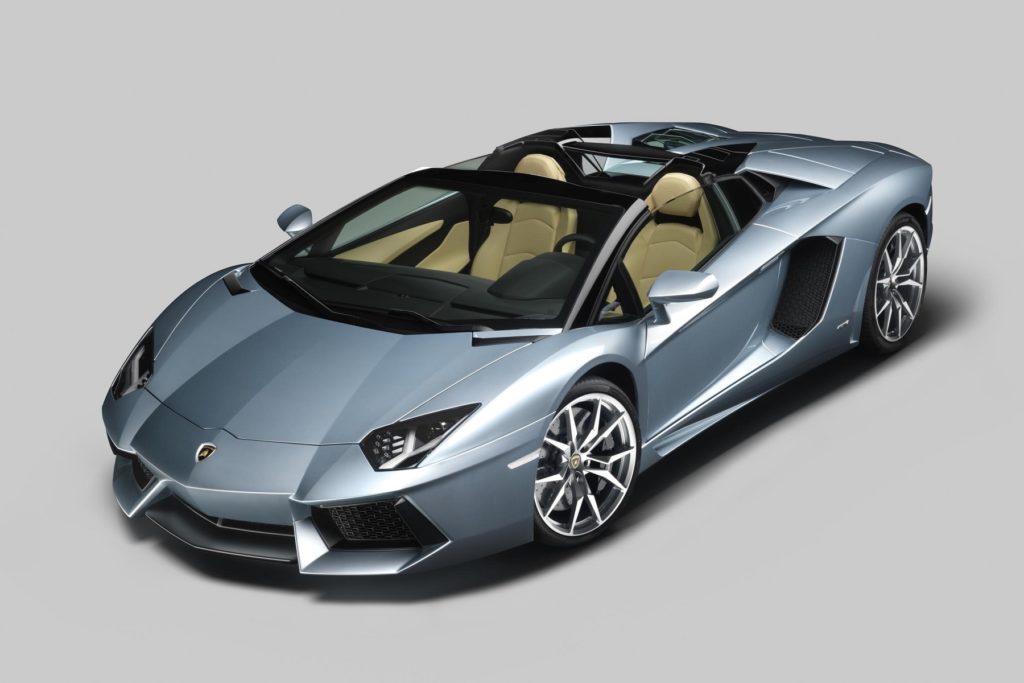 Lamborghini Aventador Roadster
The Aventador was old-school when it was launched back in 2011, yet its fearsome natural-aspirated V12 and jet fighter looks are just as awe-inspiring today as they were eight years ago. 
The latest Roadster variant continues to offer a raw punch of adrenaline unlike anything else on sale today, made all the more potent with the removable roof. It isn't cheap but then again, what supercar is?
---