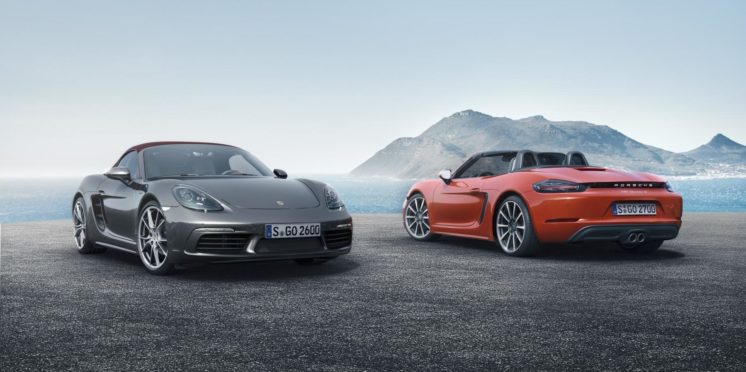 Fast and furious turbocharged four-cylinder sports cars
The downsizing trend has ushered in a new era of small-capacity powerplants that depend on the latest technologies to produce their power instead of the old trick of simply increasing the engine size until the required power is met.
Whether it is electrical assistance or forced induction, the latest breed of four-cylinder engines are oftentimes more powerful than the big six and eight-cylinder motors they have replaced.
As we head towards what seems like an inevitable electrically-powered future, let us celebrate the best of these four-cylinder powerplants. From sporty saloons to the hottest hatches and mid-range sports cars, there are some seriously quick offerings out there.
They may not have the aural qualities of a high-revving inline-six or V8, but many can easily out-accelerate some seriously sporty old-school big-capacity cars and still sip fuel when required. For the perfect mix of power and economy, then, there is not much that can match a turbocharged four-cylinder engine.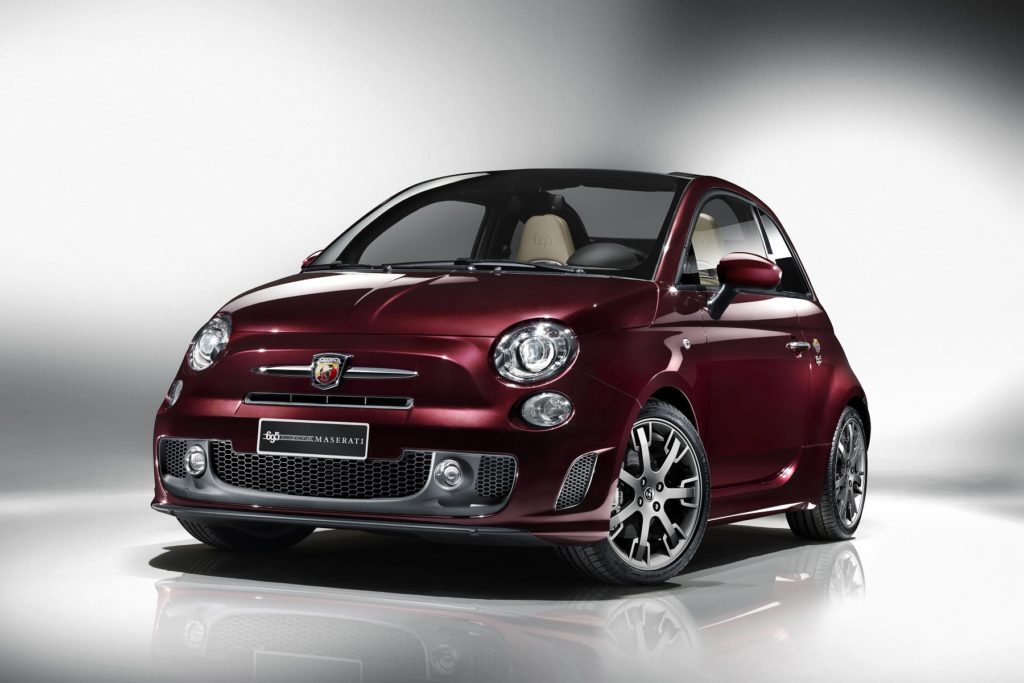 Abarth 695 Biposto
The diminutive 695 Biposto heads the crazy Abarth lineup, while the Fiat 500 it is based on makes do with 69bhp in its base trim, the mad Biposto comes packed with a 180bhp 1.4-litre turbocharged motor. 
You can also opt for the more luxurious Rivale trim or even the limited Maserati Edition but however you spec it, this is a fizzy little racer that puts driving fun first and practicality a distant second.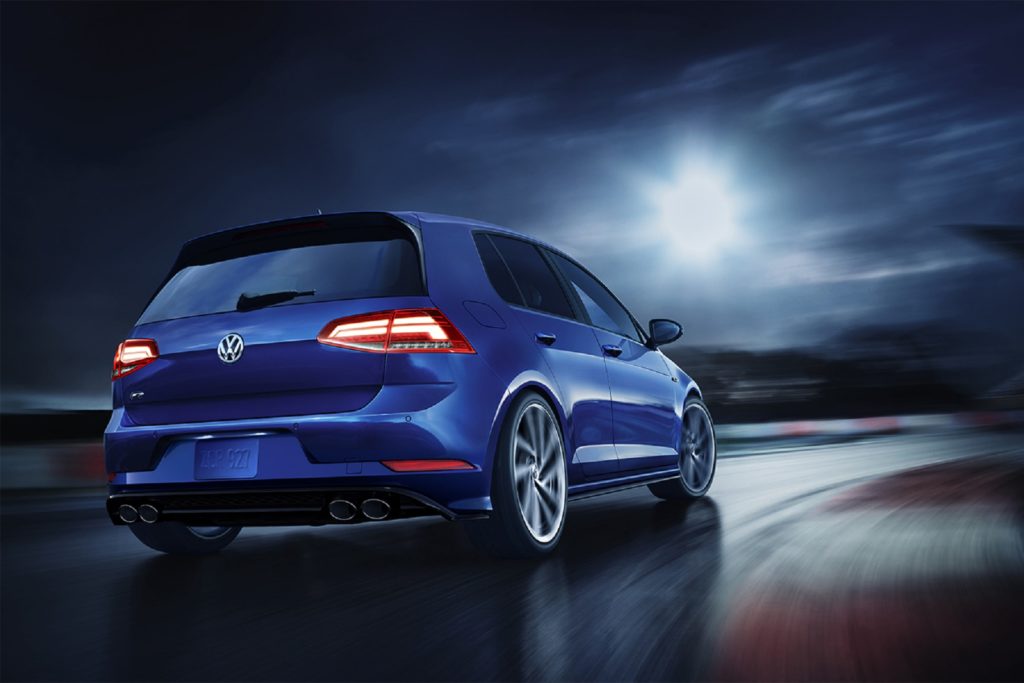 Volkswagen Golf R
The four-wheel-drive Golf R is the quickest Golf on sale, it makes 296bhp and 295 lb-ft of torque from its turbocharged 2.0-litre engine. 
That is good for a 0-62mph time of 4.6-seconds which easily outpaces any V6-powered variant of this hot hatch it has ever sold.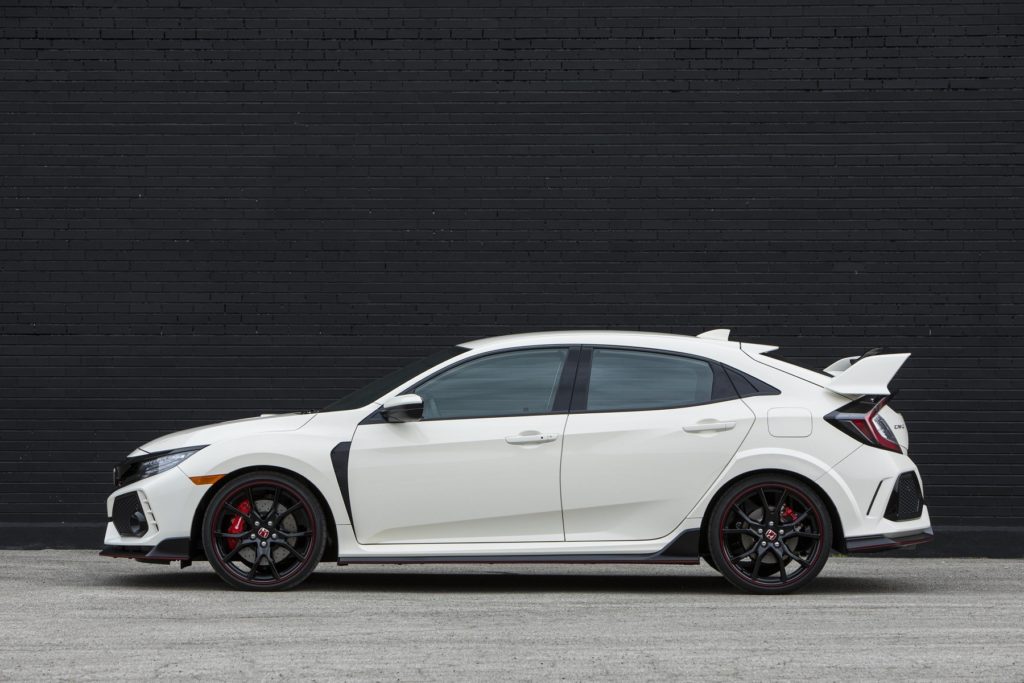 Honda Civic Type R
Producing 316bhp and 295 lb-ft of torque from its turbocharged VTEC powerplant, the Civic Type R is obviously very quick but its front-wheel-drive layout and manual transmission mean that it lags behind its dual-clutch gearbox equipped all-wheel-drive rivals off the line. 
It is, however, one of the best handling cars on the road and until very recently held the FWD Nurburgring lap record.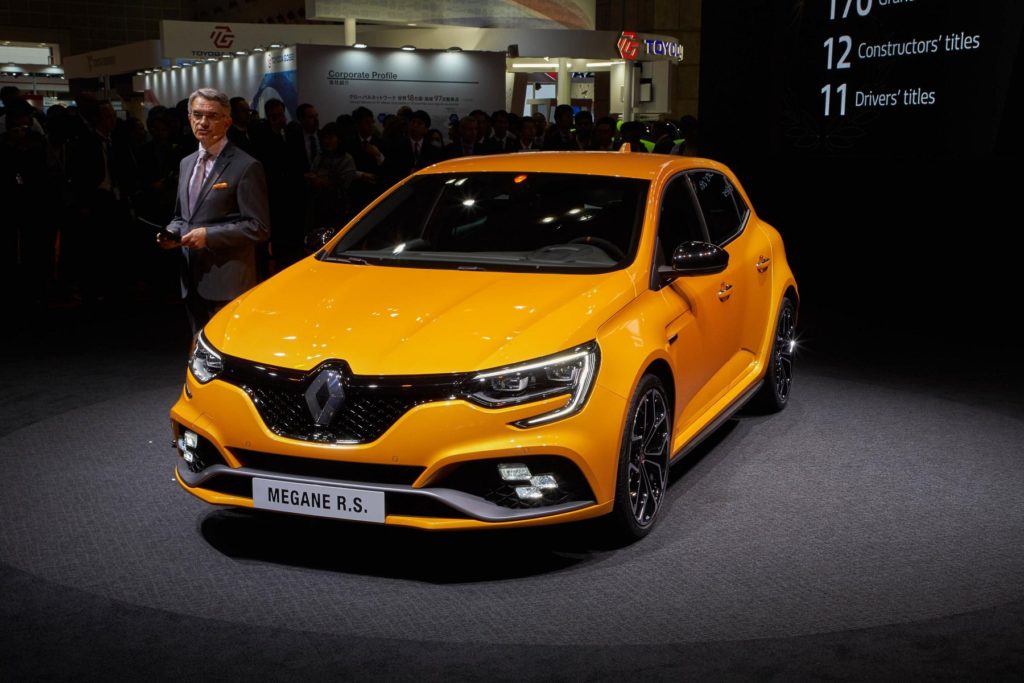 Renault Megane RS Trophy-R
The car that stole that title from the Type R is the Megane RS, with its 1.8-litre turbocharged motor producing 296bhp and a Type R equalling 295 lb ft of torque, it was clearly the handling superiority of the newer Megane (and a big weight loss program) that secured it the title of fastest front-wheel-drive production car to have ever lapped the Nurburgring.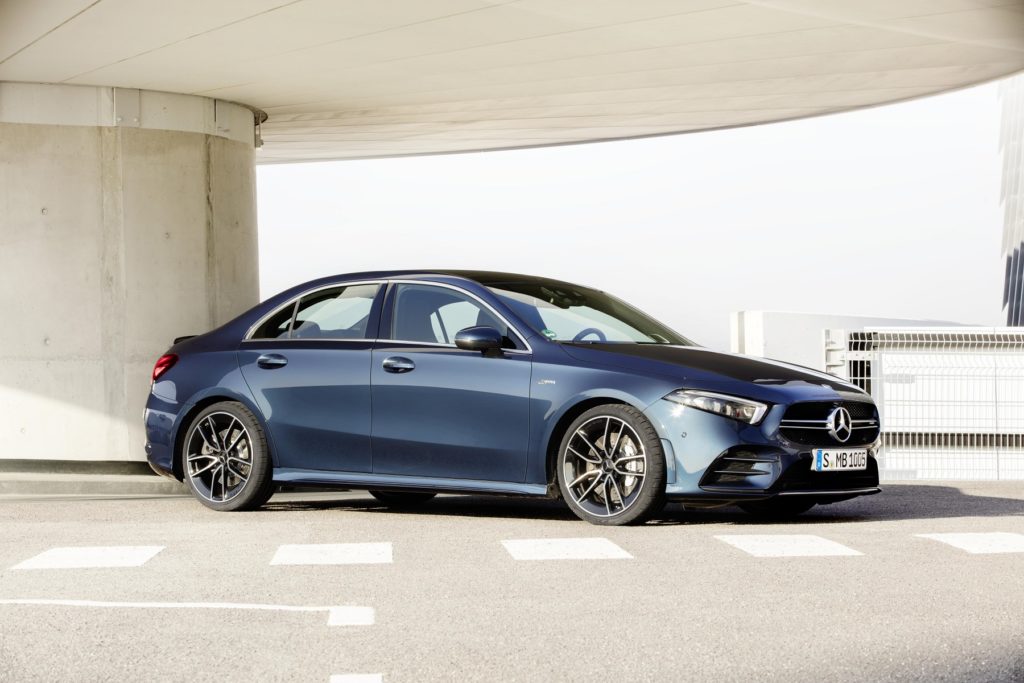 Mercedes-AMG A 35 4Matic+
There isn't yet an A45 variant of the newly-released A Class but the 306bhp A35 Saloon will have to make do until then. 
It offers performance on par with hatchback rivals like the Golf R but with a cutting-edge interior and the latest tech that Mercedes has to offer.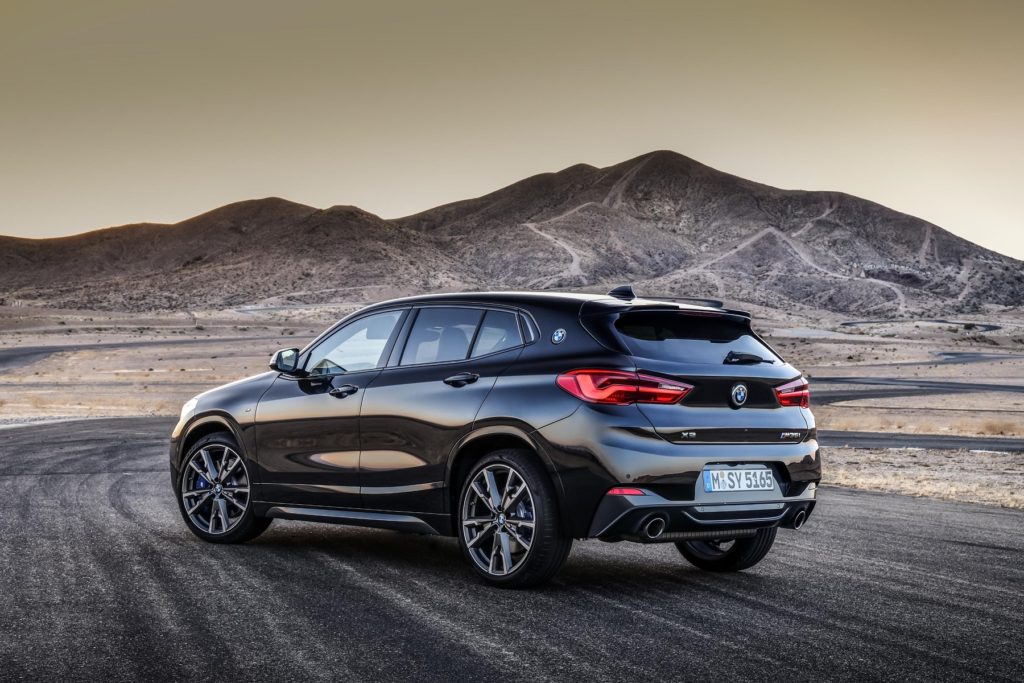 BMW X2 M35i
BMW has relied on its turbocharged inline-six engines to take on the smaller capacity rivals until recently. Now with the introduction of the X2 M35i they have decided to go with a powerful four-cylinder unit instead. 
The unit fitted to the X2 is in fact the most powerful four-cylinder engine they have ever put into a production car which means 302bhp and 332 lb-ft of torque, which gives the portly little SUV a 0-62mph time of 4.9-seconds. 
As a comparison, those power and torque figures are on par with the first twin-turbo 3.0-litre inline-six that was fitted to the 335i saloon in 2007.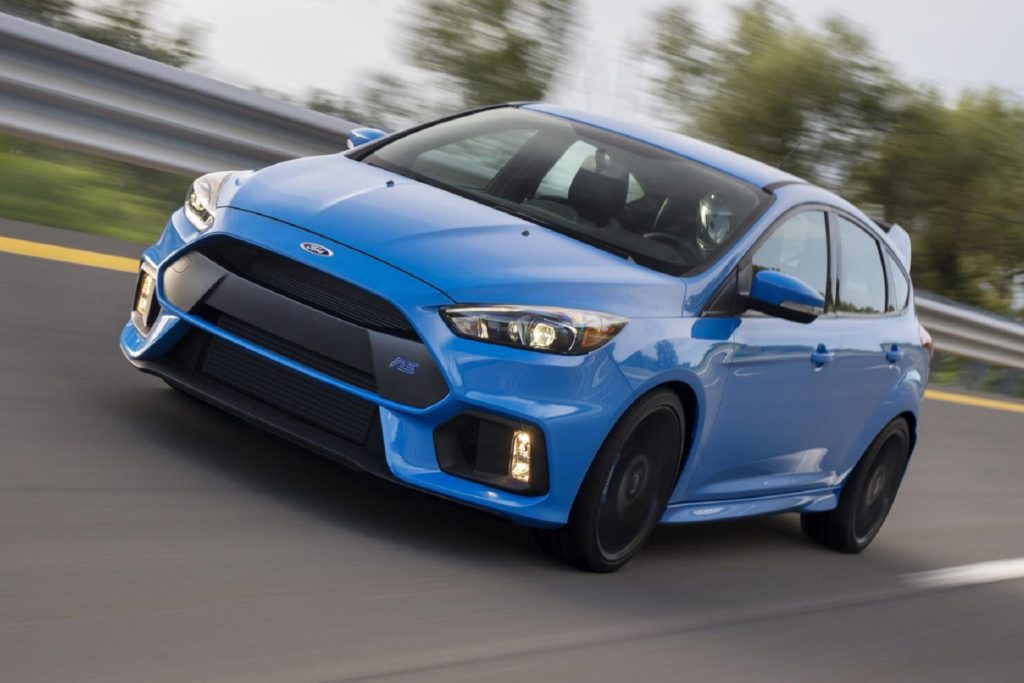 Ford Focus RS
The Focus RS takes the hot hatch formula to the next level courtesy of its 2.3-litre EcoBoost motor which makes 350bhp and give the fast Ford serious performance potential. 
It perhaps inevitably had to get AWD to put all of that power down, but the standard fitment manual gearbox still gives it an immersive nature that is rare in most hi-tech performance cars today.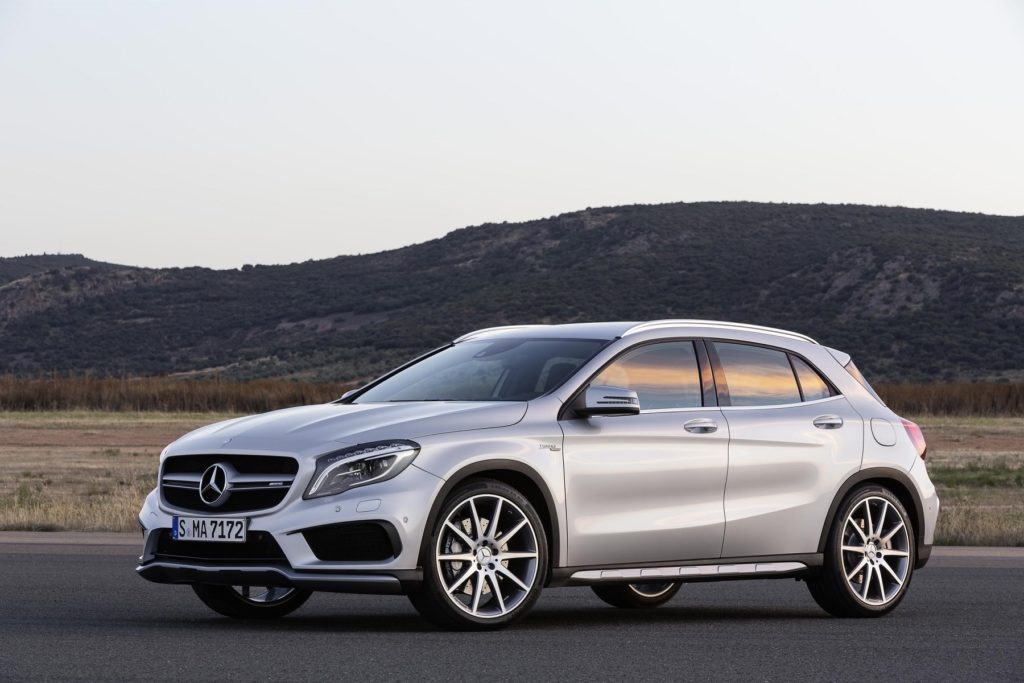 Mercedes-AMG GLA 45
The 375bhp AMG GLA45 shares its drivetrain with the previous-generation AMG A45, which happened to be the fastest accelerating four-cylinder car ever sold, fitted to a higher-riding SUV it means a 0-62mph time of 'only' 4.8-seconds. 
 Thanks to the extra 73bhp it is easily the match of the cheaper X2 M35i but with the SUV category one of the fastest growing segments we wouldn't surprised to see even more powerful rivals arriving in the near future.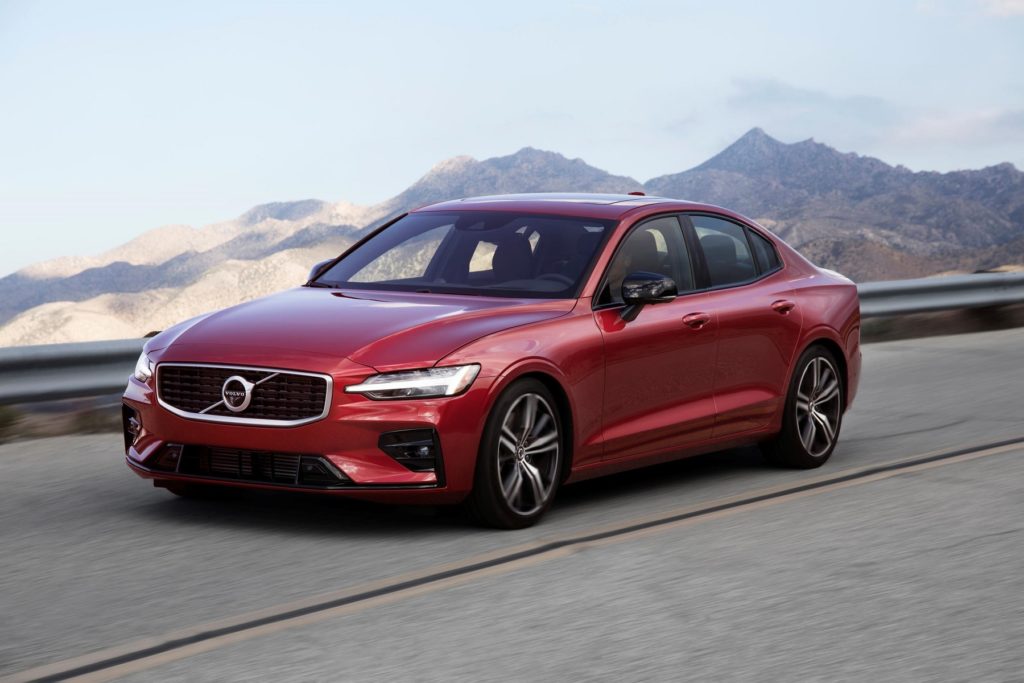 Volvo S60
Every single modern Volvo is now powered by turbocharged four-cylinder 2.0-litre engines, the top-tier models come with an additional supercharger and in the case of the T8, electrical assistance too. 
That means 390bhp and a 0-62mph time of 4.4-seconds for the S60 T8 Hybrid. One step lower is the T5 which dispenses with the electrical assistance but still produces 250bhp and is still a quick family saloon.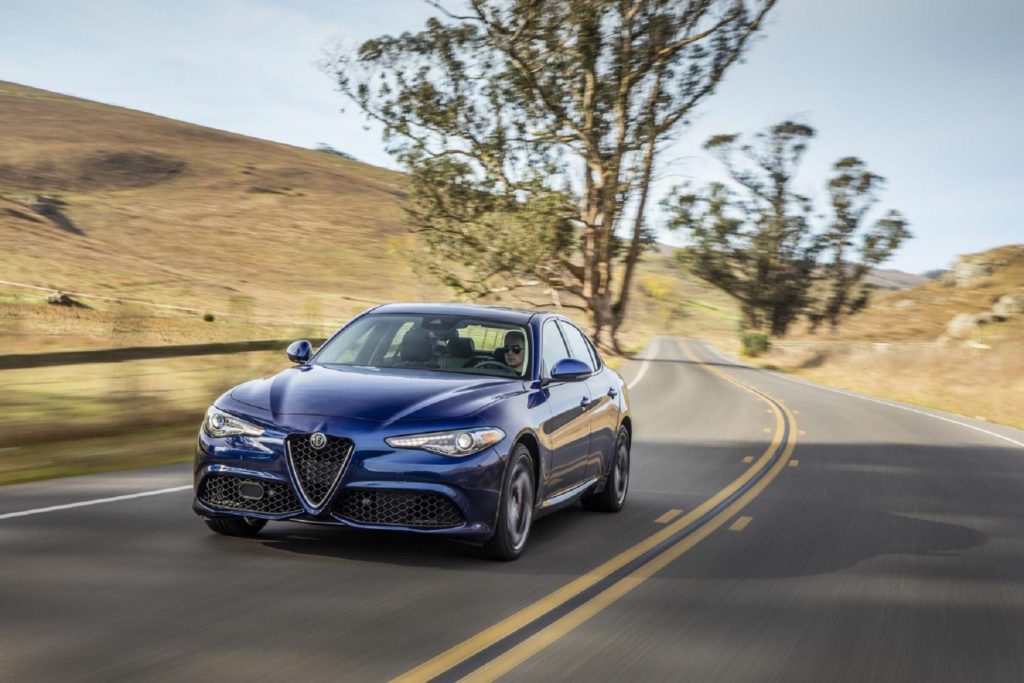 Alfa Romeo Giulia
The Giulia is a welcome return to form for Alfa Romeo, gone is the iffy build quality and patchy reliability of its previous mid-range saloons, in its place is a rear-wheel-drive sports saloon that has the engines and looks to match anything in its class. 
The top four-cylinder model has a class-leading 280bhp and can storm to 62mph in 5.7-seconds.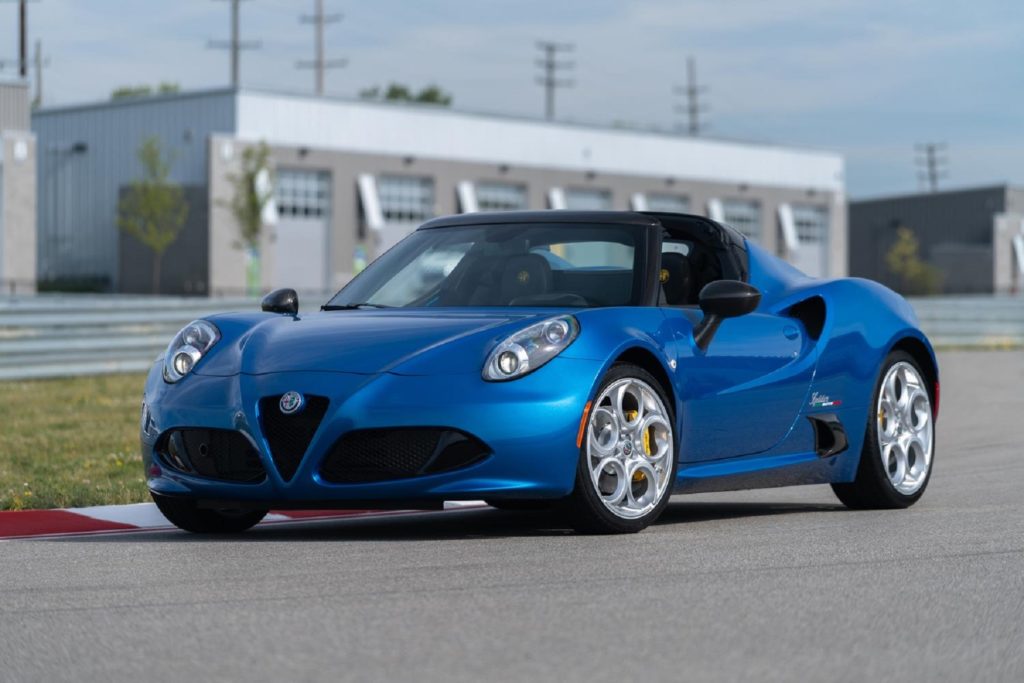 Alfa Romeo 4C Spider
The 4C is another model in the revitalized Alfa lineup which has aspirations for greatness. Sadly, in this case a high base price, thanks in part to its carbon fibre tub, and an unforgiving ride make it very much a niche offering. 
That still doesn't take away from the fact that it is an extremely quick and exciting sports car in the right conditions (a race track), with its 237bhp 1.75-litre turbocharged motor having to push a mere 2072-pounds along, it gets to 62mph in just 4.5-seconds and handles and brakes as you would expect of such a lightweight car.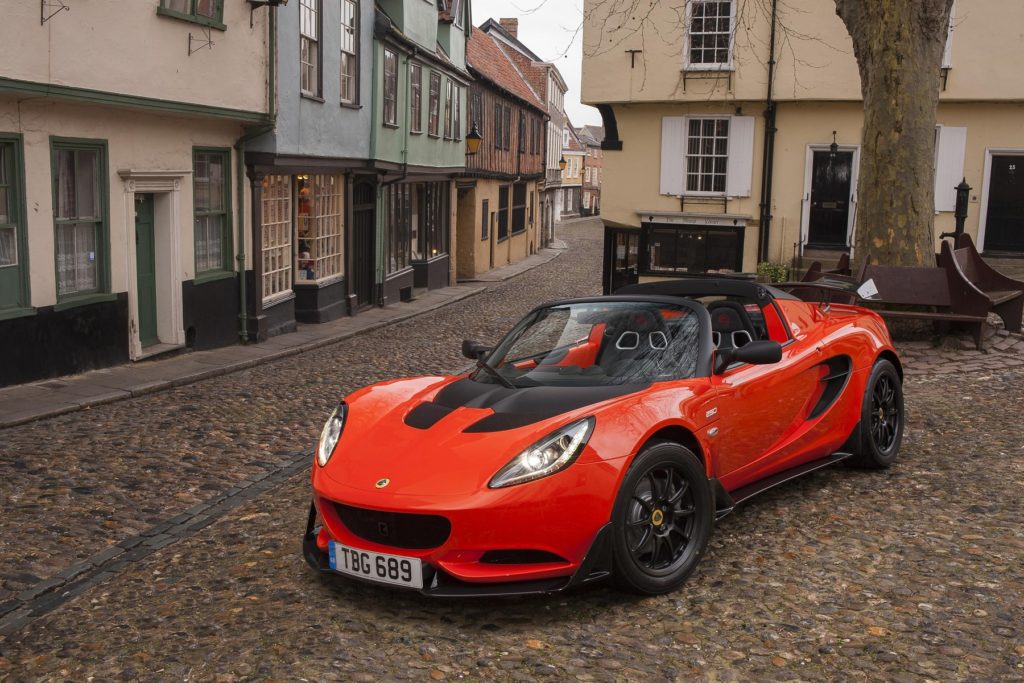 Lotus Elise Cup 250
The Elise has always relied on an ultra-lightweight body and superb chassis setup to deliver its thrills. The current range still uses four-cylinder power but the turbocharger helps the 1.8-litre lump push out 245bhp. 
That makes the 2054-pound car seriously quick, 60mph arrives in a very fast 3.9-seconds and it tops out at 149mph.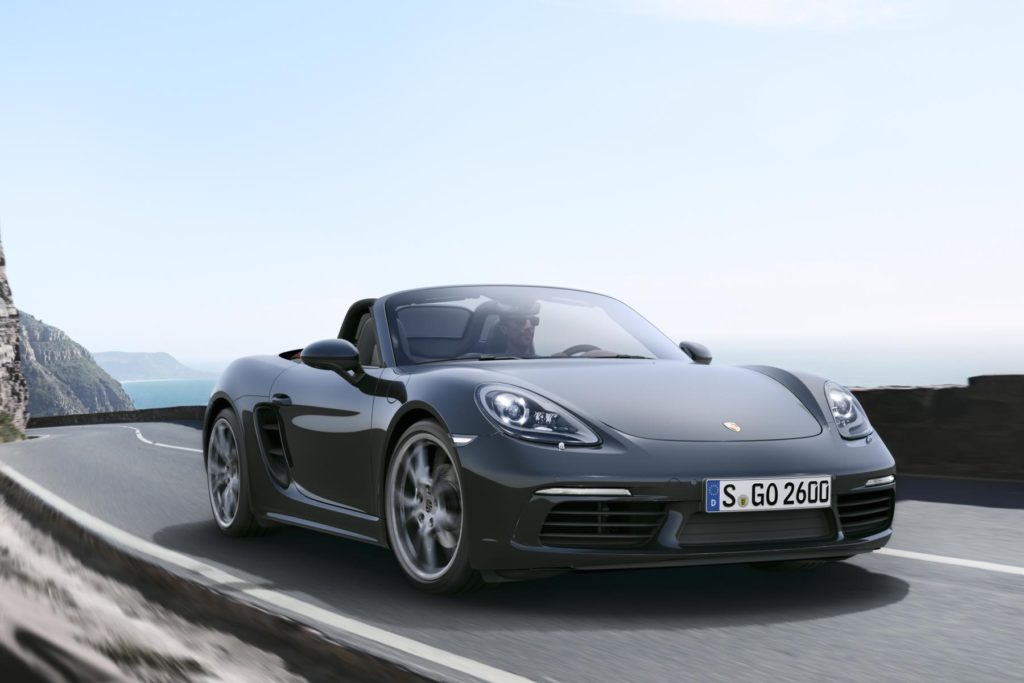 Porsche 718 Boxster S
Porsche has come under a lot of flack for deciding to go with four-cylinder engines in its current Boxster and Cayman range. 
Yet strict emissions regulations have necessitated the move and while they definitely do not sound as good as their flat-six predecessors, both the 296bhp 2.0-litre and 345bph 2.5-litre S models are not only quicker than their predecessors but also more fuel efficient too.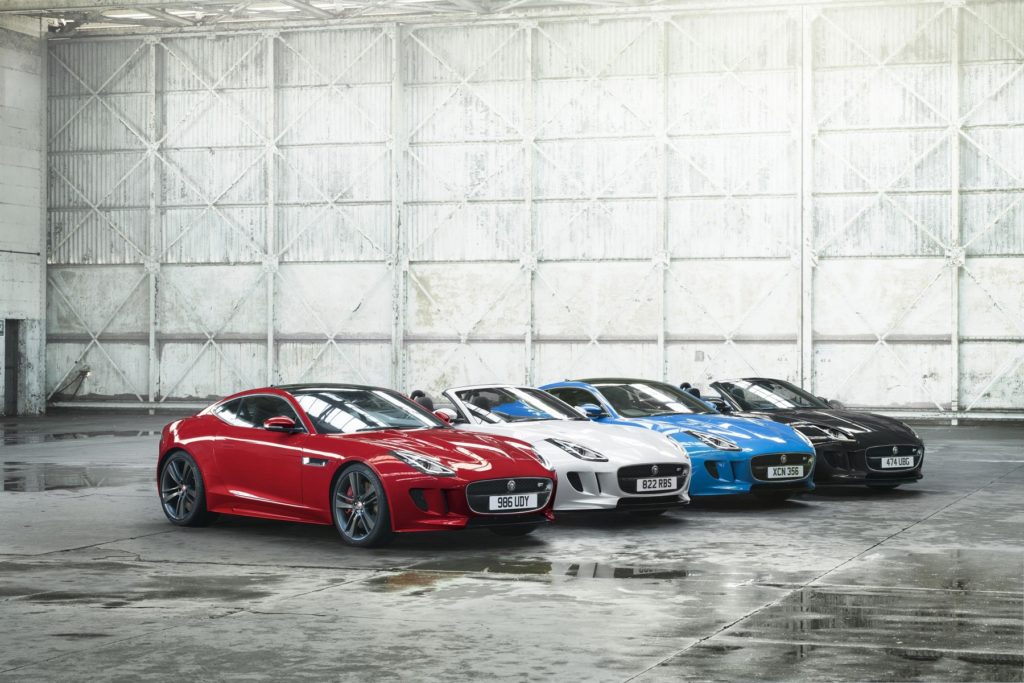 Jaguar F-Type
The F-Type has been around since 2013 and still looks as stunning as the day it was revealed. The 2.0-litre variant is relatively new however having been introduced in 2018 as a base model, it is still a very quick car with 296 bhp and 295 lb-ft of torque at its disposal.
It is not all that slower than the V6 variant and brings F-Type ownership to a broader market which is always a good thing.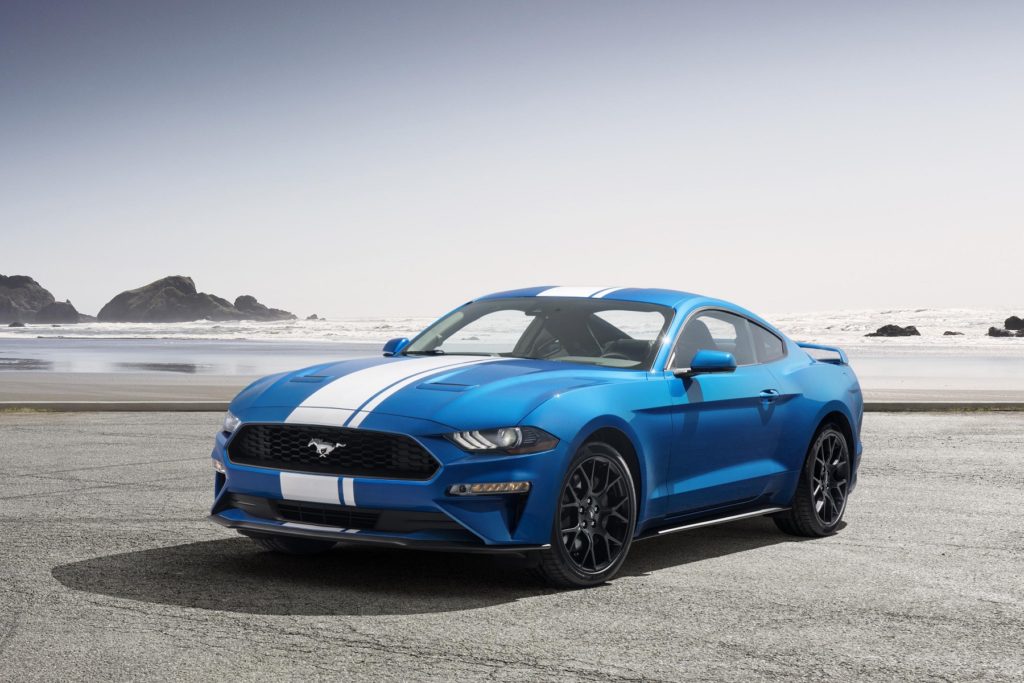 Ford Mustang EcoBoost
Mustangs and V8s go together like, well, Mustangs and V8s. When Ford decided to put the 2.3-litre EcoBoost motor into its famous pony car many die-hard fans started getting very concerned.
It turns out that the base four-cylinder Mustang is not only a great car, but Ford eventually discontinued the V6 in the US as it was just as quick in the real world. 
The latest model may seem like it is down on power compared to the pre-facelift car but its 286bhp rating is just down to the way new European emissions testing calculates things.
Its 5.8-second 0-62mph time may not challenge the rabid Focus RS but hottest hatches but it is still impressive for such a heavy rear-wheel-drive car.
---