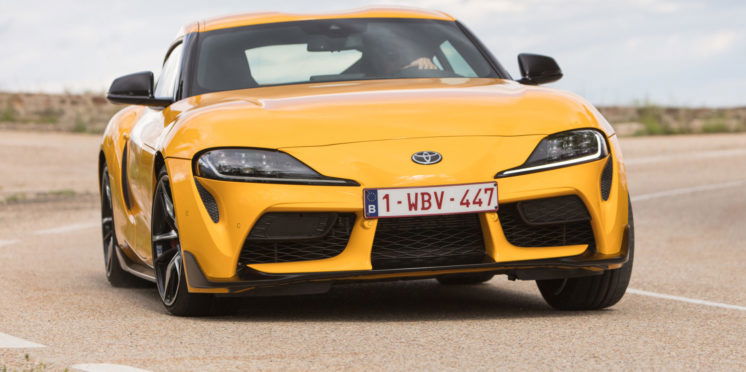 The 20 greatest Japanese sporting cars
In a world which was far less connected then than it is now, Japan came into the motor industry relatively late. Most of its oldest best-known car companies were founded some time after their European and American equivalents.
Even when Japanese cars were at last being built in very large numbers, they were almost unknown here. It wasn't until 1965 that a Japanese model (the Daihatsu Compagno) first went on sale in the UK, where it was received politely but without much enthusiasm.
Since then, things have changed dramatically. Not only are Japanese cars a very common sight in this country, some of them are even manufactured here. According to the latest figures from the Society of Motor Manufacturers and Traders, the sixth most registered car in the UK so far this year is the Nissan Qashqai, built not in its company's home country but in the north-east of England.
The Qashqai is of course an SUV, and the Japanese brands also figure highly in the hatchback, estate, premium and pickup sectors. What we're interested in at the moment, though, is their sports cars. Most countries where cars are built at all have a history of making these, but some of the most interesting and exciting from the last few decades have come from Japan.
What follows is our choice of 20 particularly significant examples. Since we had to draw the line somewhere, we have excluded saloons and relatively low-powered vehicles regardless of body shape, so don't expect to find the Subaru Impreza or the Mazda MX-5 on this list.
Datsun 240Z
The 240Z was a very distinctive-looking coupe first manufactured in 1969. Its name referred partly to the size of its 2.4-litre engine. Later versions were called the 260Z and 280Z, reflecting a gradual increase in engine size.
Datsun (later to become known as Nissan in western countries, as it already was in Japan) kept the Z cars in production until 1978.
Although it was originally designed as a road-going car, the 240Z was also successful in competition. Shekhar Mehta, for example, won the 1973 Safari Rally in one.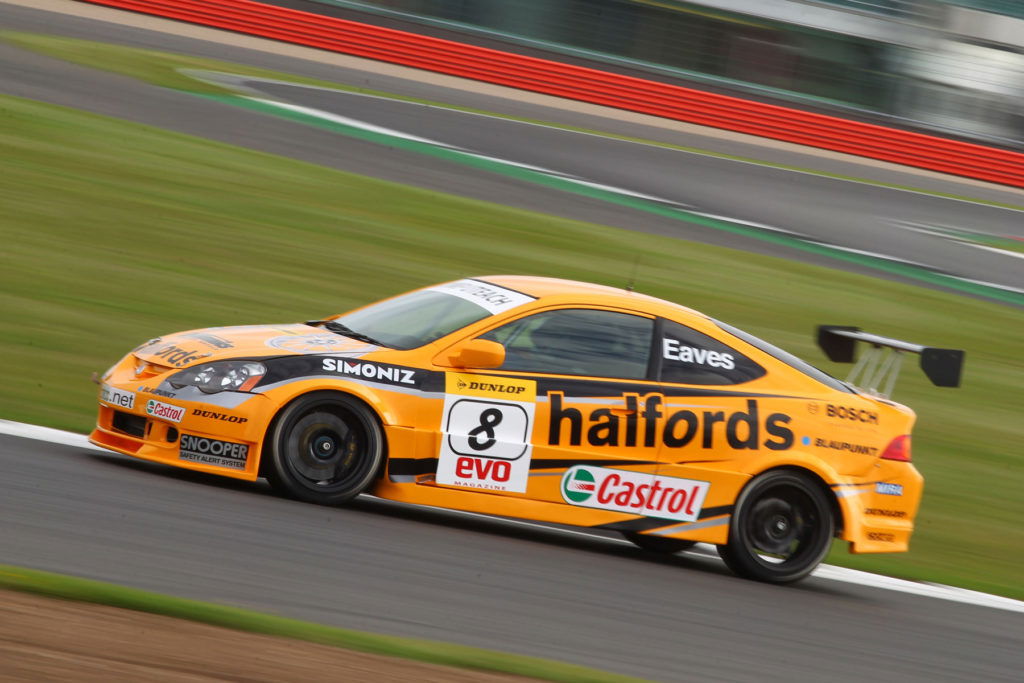 Honda Integra Type R
Honda built Integras for 20 years across four generations. The sportiest of them were called Type R and had high-revving two-litre petrol engines producing around 200bhp.
The last-generation Type R was not officially sold in the UK, but Team Dynamics developed it to compete in the British Touring Car Championship. Matt Neal won the Drivers title with it in 2005 and 2006.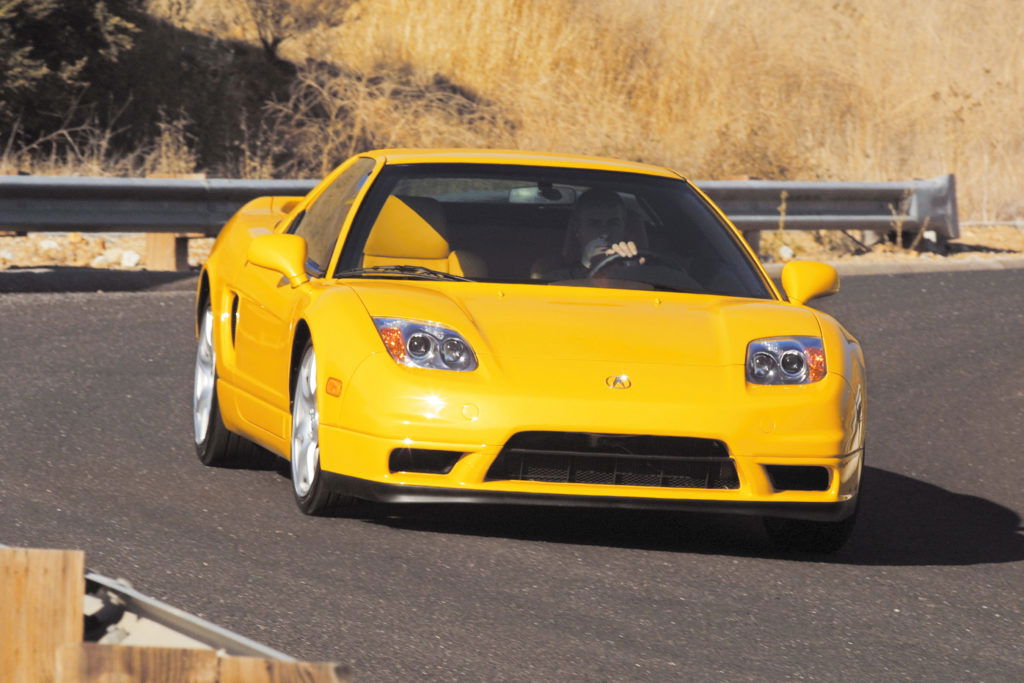 Honda NSX (original)
Honda's first NSX was a mid-engined two-seater with first a three-litre and later a 3.2 V6 engine.
It was designed from the start as a driver's car, so although power outputs of under 300bhp no longer seem impressive the NSX still handles extremely well even by modern standards.
Launched in 1990, it remained on the market for 15 years.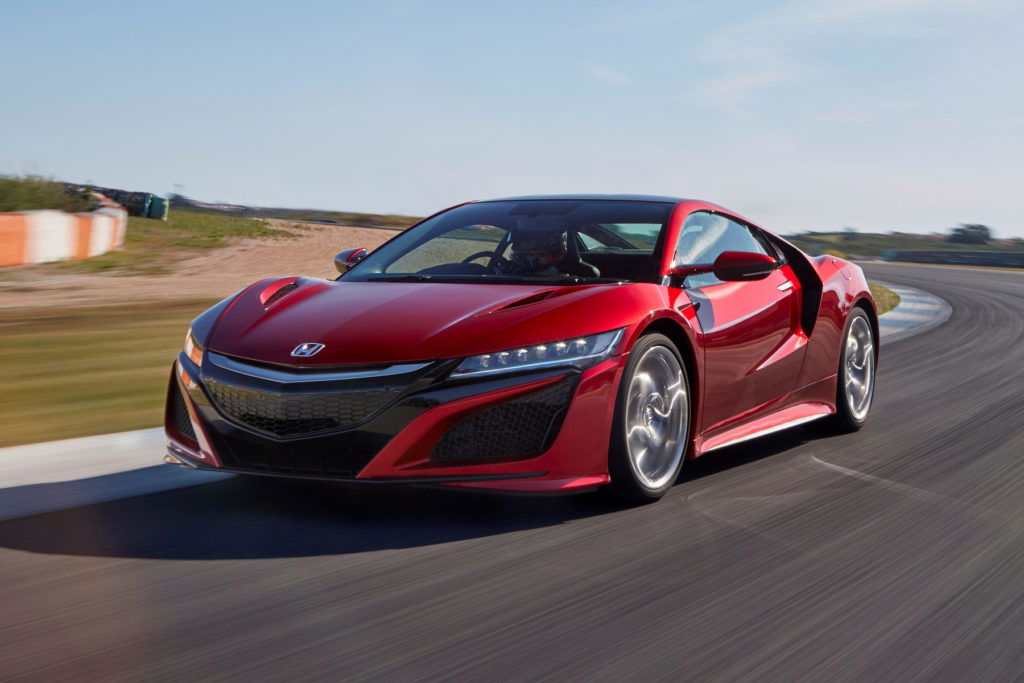 Honda NSX (current)
Although there was talk of a replacement for the original NSX for several years, the new car did not go on sale until 2015.
Similar in basic concept to its predecessor, today's NSX is mechanically very different. It has a 3.5-litre twin-turbo V6 engine backed up by three electric motors (two at the front, one at the back) and a nine-speed semi-automatic gearbox.
Honda claims a total power output of 537bhp and a 0-62mph time of just under three seconds.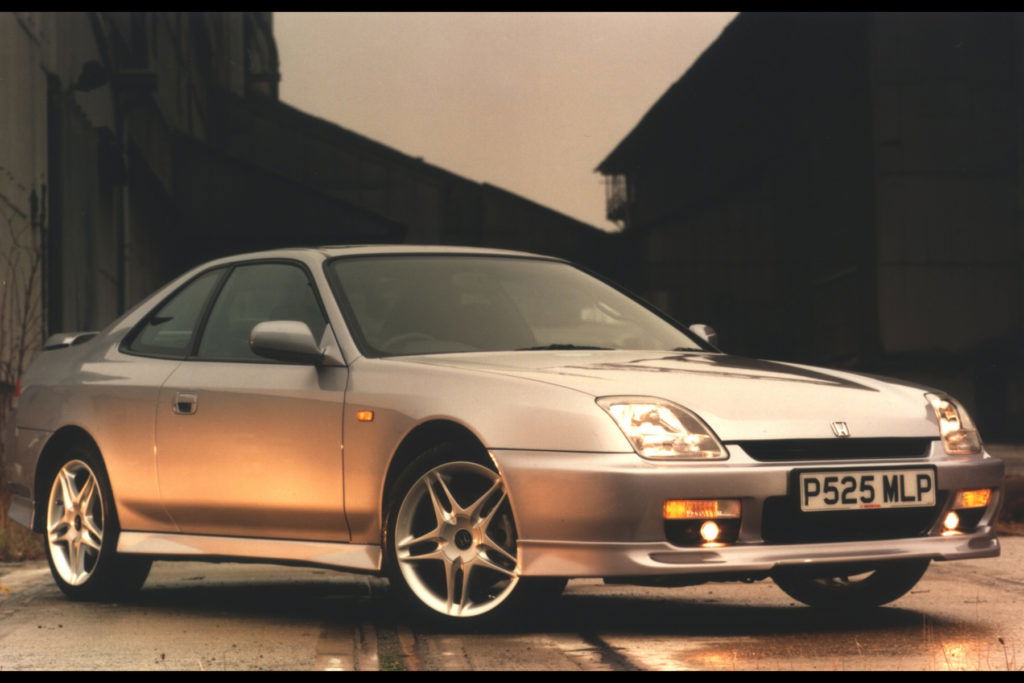 Honda Prelude
The original Prelude could not be described as remotely sporty, and few of the later ones were particularly powerful.
The Prelude earns its place in this list because of the four-wheel steering which was introduced as an option on the fourth-generation model and made a startling difference to the handling. The system was mechanical, and was replaced on this car's successor (pictured) by an electronic one.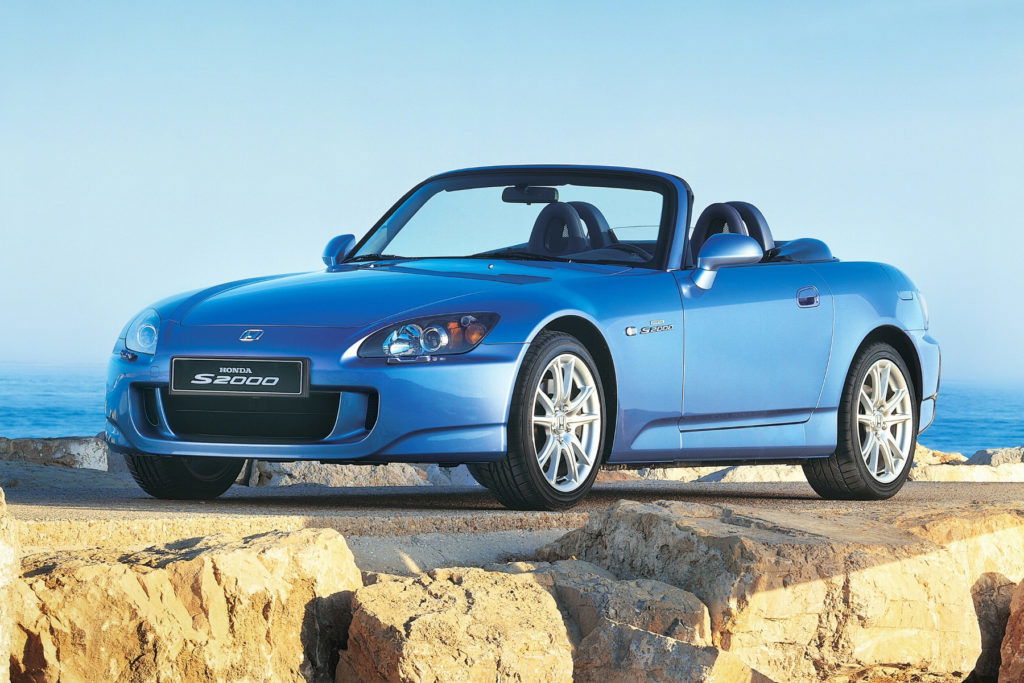 Honda S2000
The S2000 was a two-seat roadster with a variant of the hottest engine used in the Civic. Slightly modified for use in a rear-wheel drive car, it also had a power output of around 240bhp, an enormous amount for an unsupercharged two-litre.
The engine was later enlarged to 2.2 litres. In this form the maximum power was the same as before, but mid-range performance was improved.
With this and a few other changes, the S2000 remained on the market for ten years until production came to an end in 2009.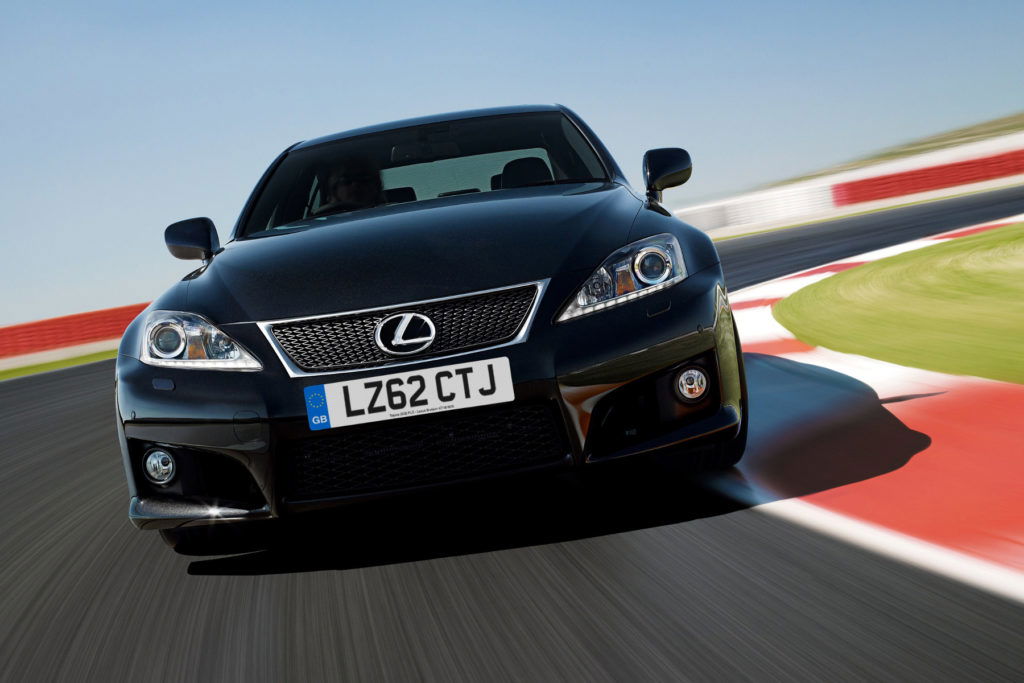 Lexus IS F
Toyota's luxury division has produced several sporting versions of existing models under the F brand.
The first to go on sale, in 2007, was the IS F, which like all the others had a five-litre V8 engine under the bonnet. It just about qualifies for inclusion on this list because Lexus describes it as a 'sports saloon' rather than simply as a saloon.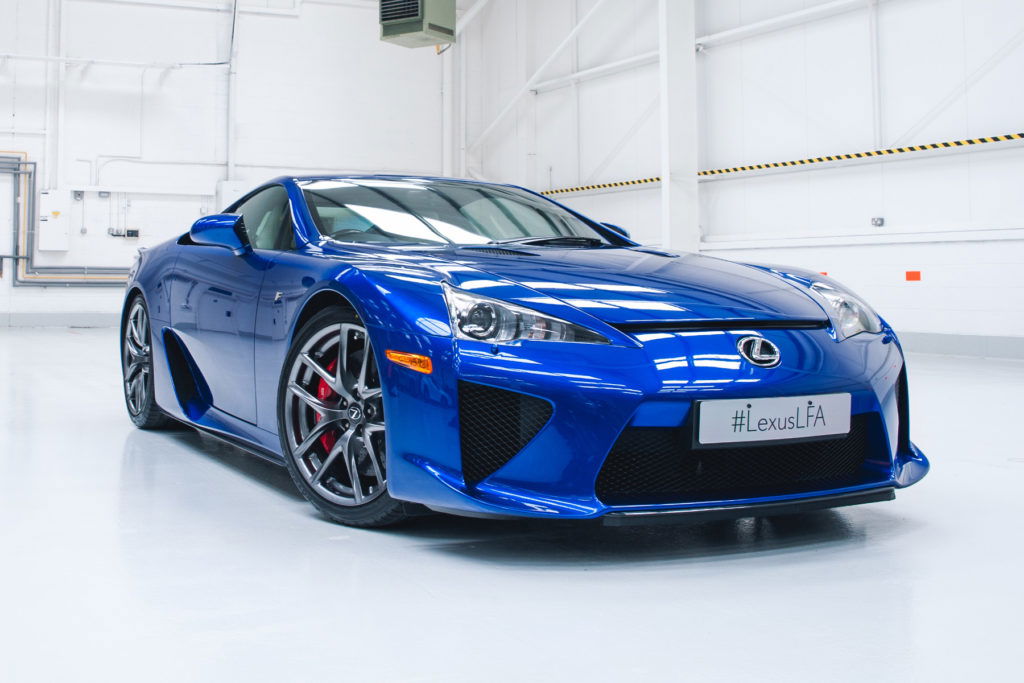 Lexus LFA
The LFA is to date the only supercar Lexus has produced. Its extraordinary specification includes a body made of carbonfibre-reinforced polymer and a 4.8-litre V10 engine producing a maximum of 552bhp, of 562bhp in the case of the Nurburgring Package version which also featured a 10mm reduction in ride height, altered suspension and various aerodynamic devices.
Production lasted almost exactly two years, from 15 December 2010 to 14 December 2012, and 493 examples were built. Lexus reported that two customers bought a second car after taking delivery of their first, and one went so far as to buy three.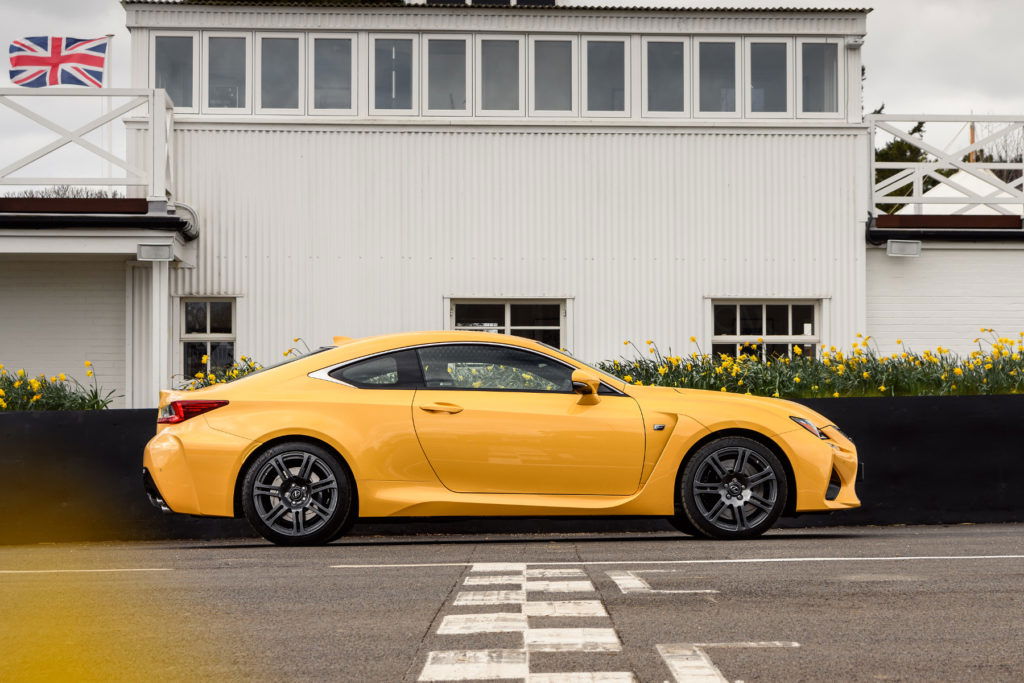 Lexus RC F
Like the IS F, the RC F has a five-litre V8 engine, though its output is higher at 457bhp.
Launched in 2014, it was the first car fitted with the Lexus three-mode torque vectoring differential.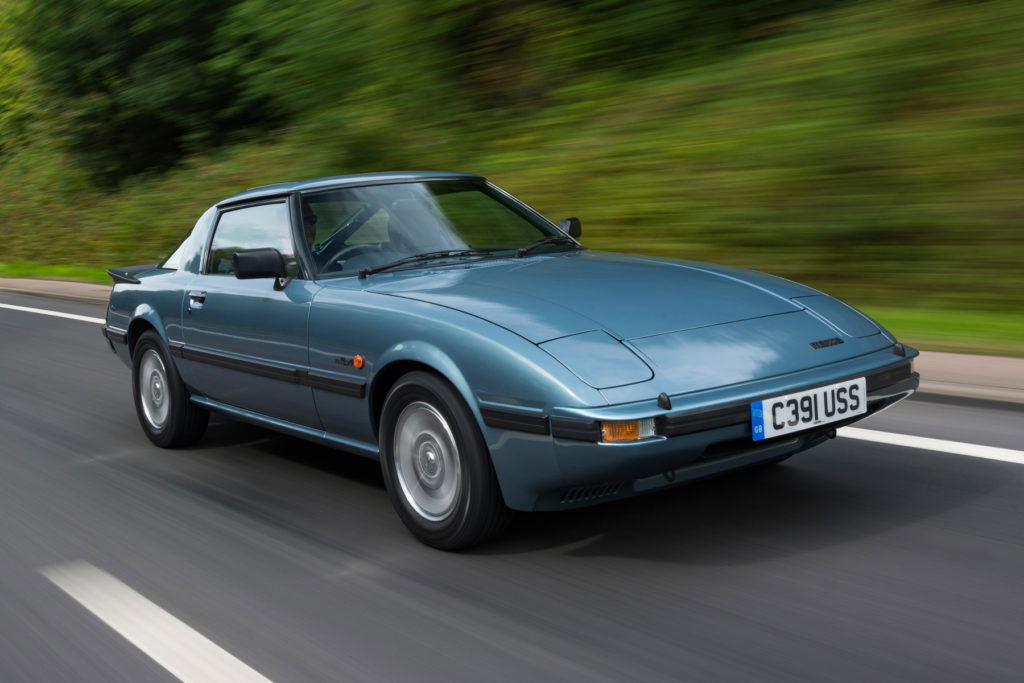 Mazda RX-7
Other than the now defunct NSU, Mazda is the only car manufacturer to have taken the Wankel rotary engine seriously over a long period.
It was used in all three generations of the Mazda RX-7, which was on the market for 24 years. The first of these models, built from 1978 to 1985, accounted for more than half the total production and is perhaps the best remembered today.
RX-7s of that era were very successful in motorsport, where their unsilenced engines produced an enormous racket. Win Percy used one to win the British Touring Car Championship in both 1980 and 1981.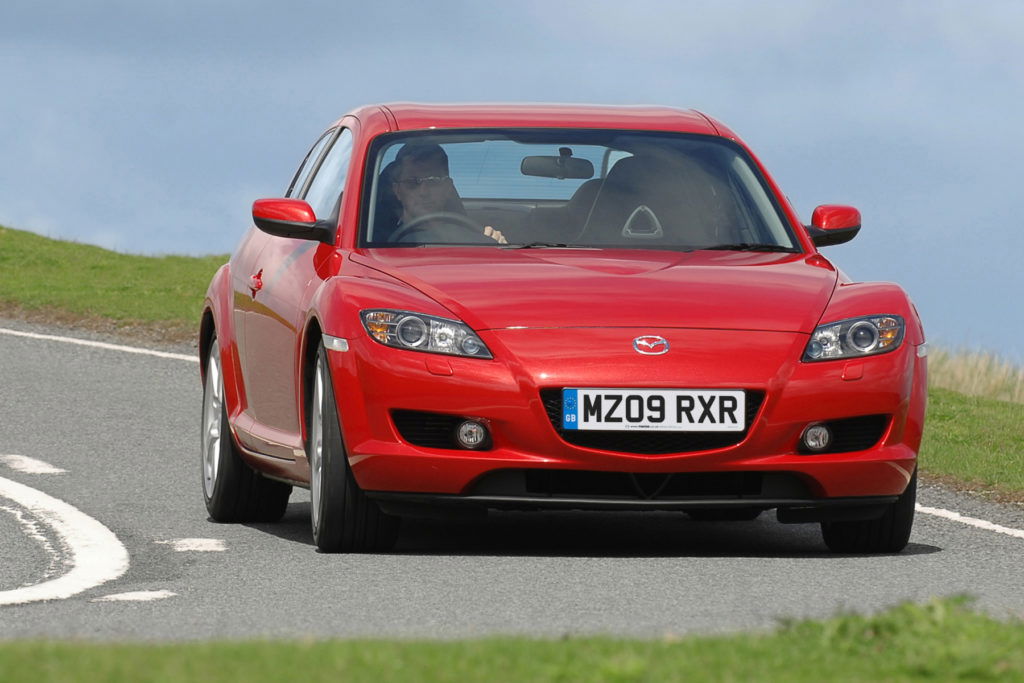 Mazda RX-8
Mazda took the rotary-engined coupe idea a stage further in 2003 by launching the RX-8. Similar in concept to the previous model, it featured back-hinged rear doors, still known (rather unfairly) as 'suicide doors' even though safety concerns of several decades before no longer applied.
The powerful but thirsty engine which almost defined the car also led to its downfall in Europe, where the RX-8 was withdrawn in 2010 because it could not meet increasingly stringent emissions regulations. Mazda stopped production altogether two years later.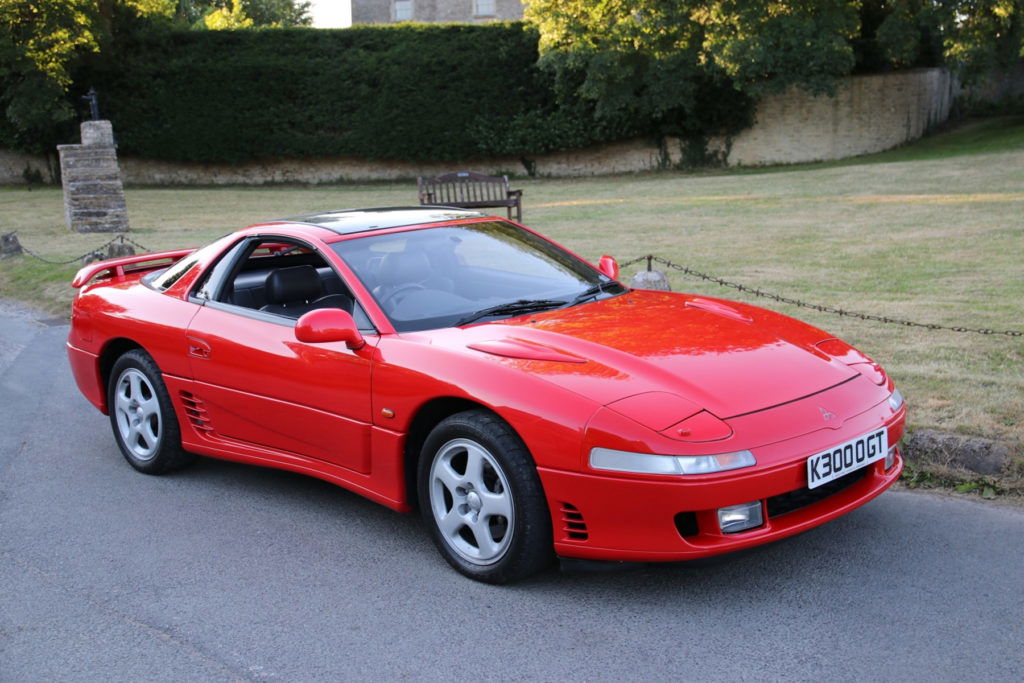 Mitsubishi 3000 GT
Known elsewhere as the Mitsubishi GTO and the Dodge Stealth, the 3000 GT was produced throughout the 1990s and came in several forms.
UK customers, however, were sold only the top-level versions with a three-litre twin-turbo petrol engine and four-wheel drive.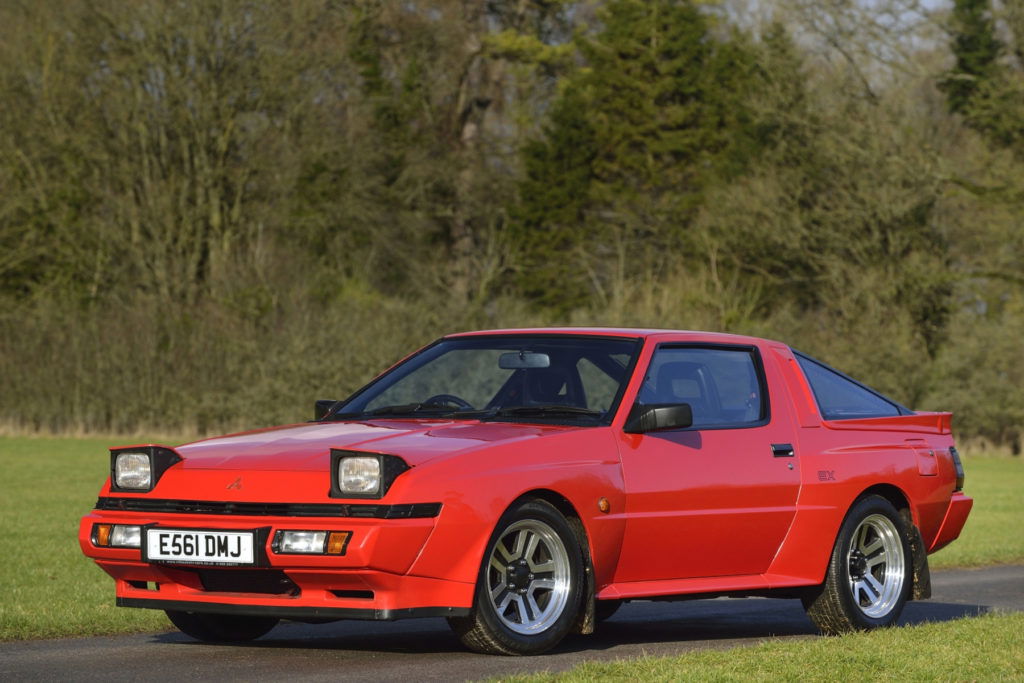 Mitsubishi Starion
The 1980s predecessor to the 3000 GT was often said to have got its name because Japanese people couldn't pronounce the word 'stallion' properly, though in fact this wasn't true. It was actually a combination of 'star' and the mythical, immortal, talking Greek horse Arion.
Be that as it may, the Starion was a front-engined, rear-wheel drive coupe sold mostly with a two-litre turbo engine, though a 2.6 was also available. Modified Starions had reasonable if not world-shaking success in racing and rallying.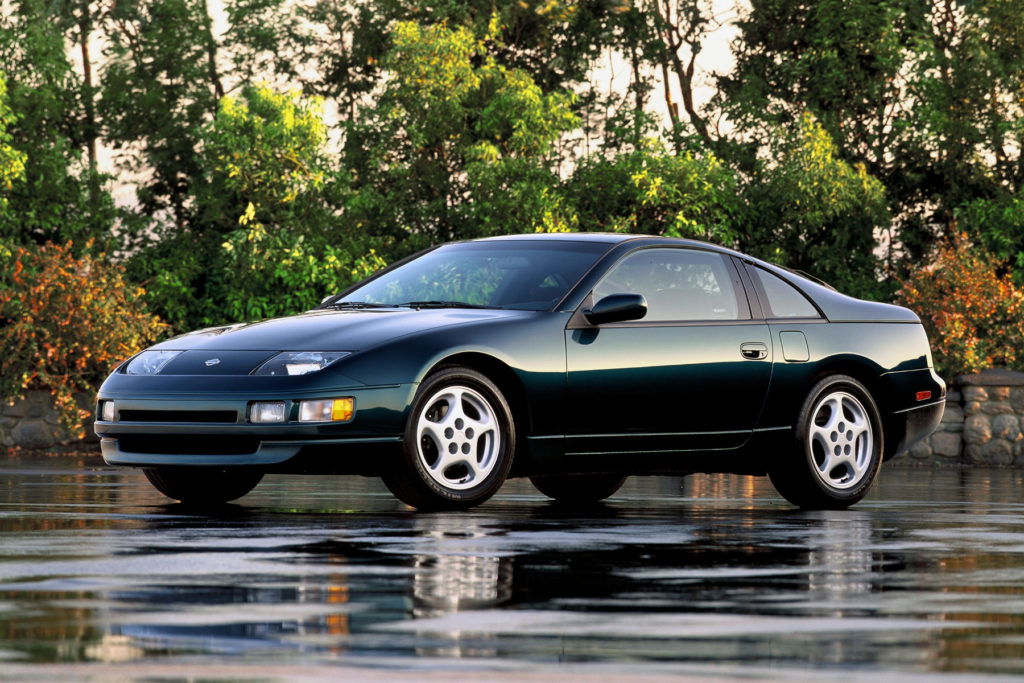 Nissan 300ZX
Nissan built two generations of 300ZX from the early 1980s to the turn of the century. The second (pictured above) had far rounder styling than the sharp-edged first, but both were available with the same three-litre V6 engine.
That engine itself appeared in various forms, with or without variable valve timing and one or sometimes two turbochargers.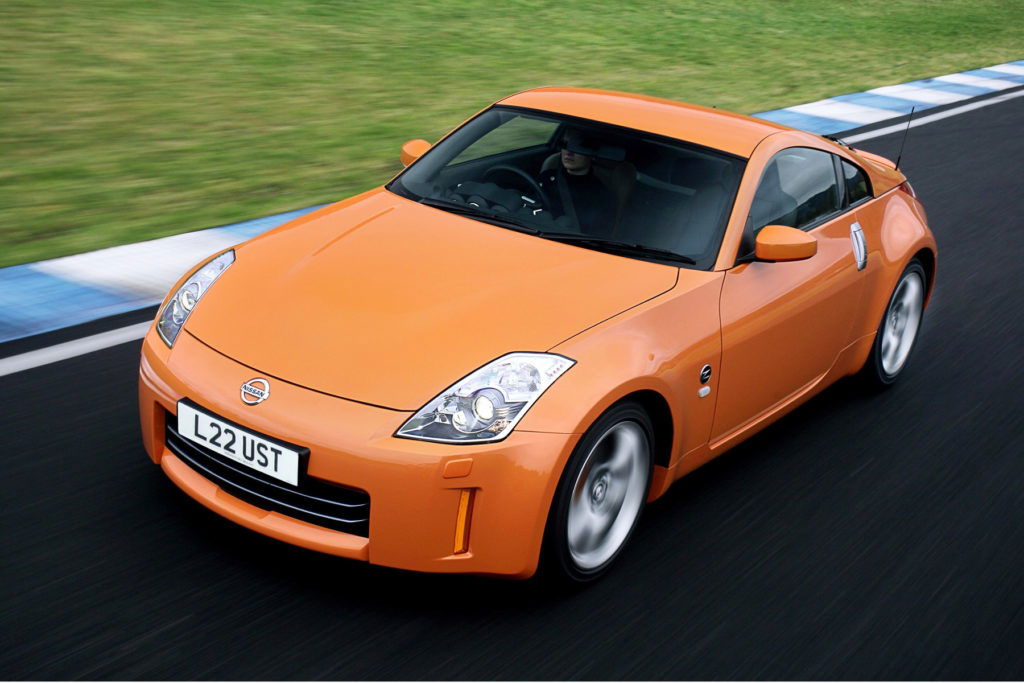 Nissan 350Z
The 350Z was the first Nissan Z car of the 21st century. It had some of the character of the original 240Z and was fitted with a splendid 3.5-litre V6 engine whose power was gradually increased over the years.
Despite that, and the existence of some versions tweaked by Nissan's performance department NISMO, the 350Z was generally quite tame, more suited to elegant wafting than anything more sporty.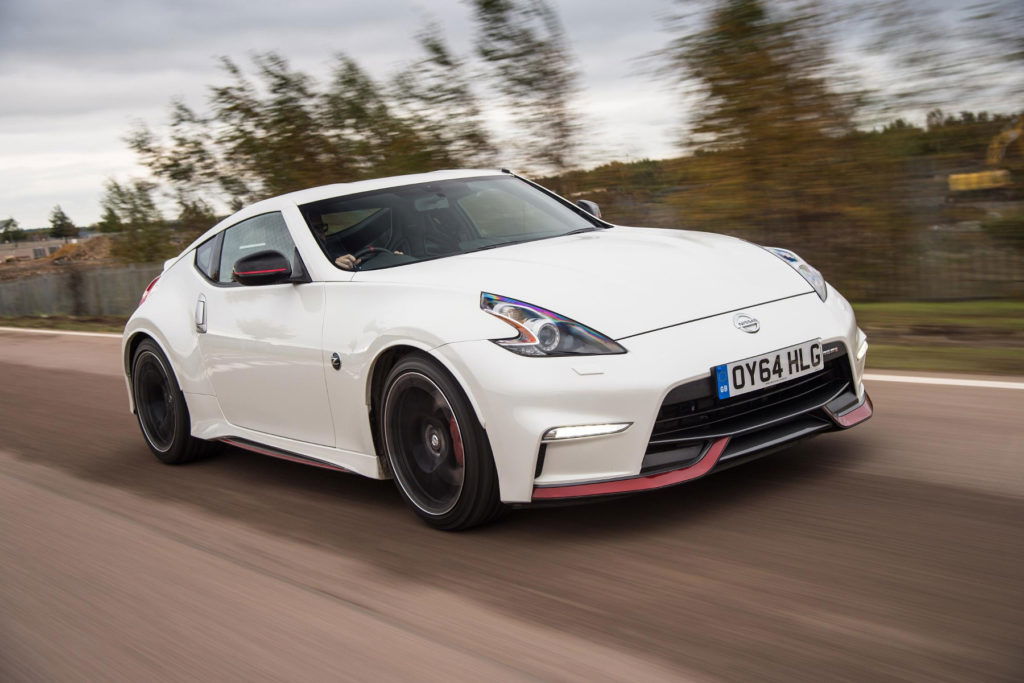 Nissan 370Z
Although visually similar to the 350Z, the later 370Z was an almost complete redesign. It's shorter and lighter than the older car and has a larger engine of 3.7 rather than 3.5 litres.
It is also far more aggressive and, if you like that sort of thing, more fun to drive. The NISMO version is particularly splendid.
A 50th anniversary edition, commemorating half a century not of this particular model but of the Nissan Z cars in general, was unveiled in New York in April 2019.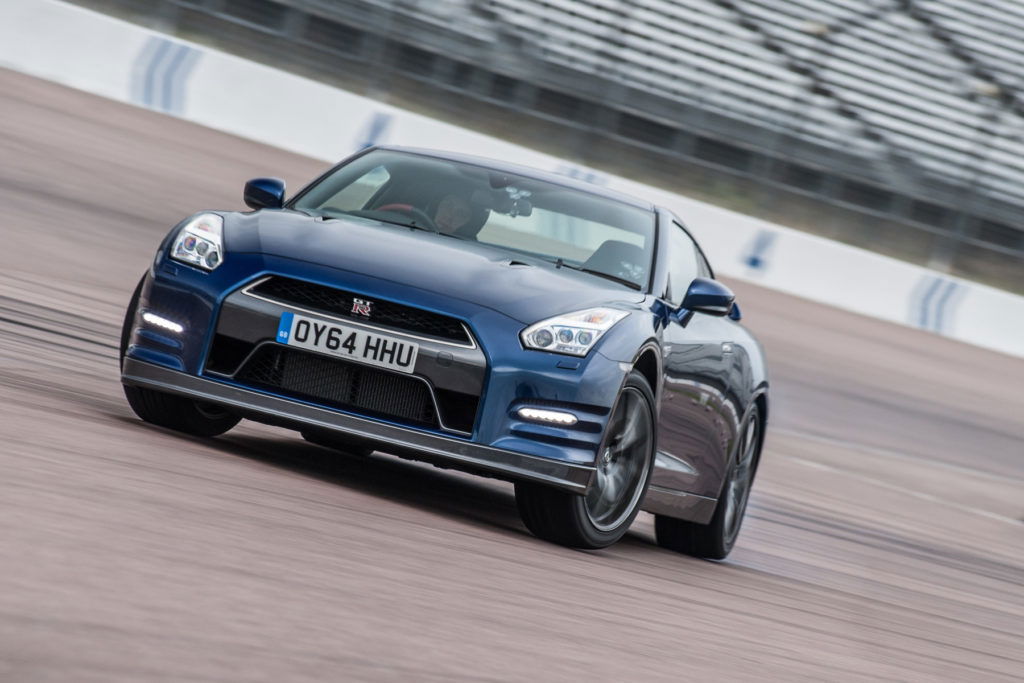 Nissan GT-R
Launched in 2008, the GT-R was the successor to the last of the Skyline GT-Rs, though it does not use the Skyline name.
It has always had a 3.8-litre twin-turbo V6 petrol engine, though its initial output of 480bhp seems quite modest in light of what has happened since. The power to all four wheels via a six-speed semi-automatic gearbox. 0-62mph times are now in the region of three seconds.
Despite having been around for more than a decade, the GT-R remains one of Japan's best-loved sporting cars.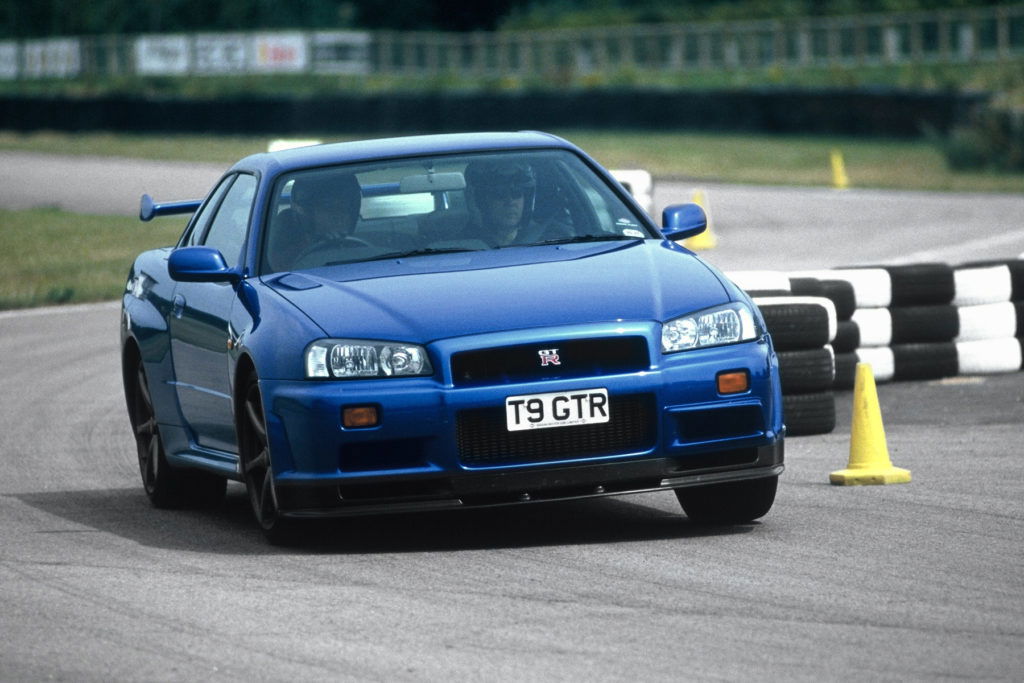 Nissan Skyline GT-R
There have been Skylines since the late 1950s, but the ones of real interest here are the GT-Rs, especially those built from 1989 onwards. The R32 of that year was very special, with a 2.6-litre twin-turbo engine, four-wheel drive and four-wheel steering, and later ones were equally impressive.
The R34 was discontinued in 2002 and replaced six years later by the non-Skyline GT-R mentioned previously. Nissan has since used the Skyline name only for premium cars, which was the original intention more than half a century ago.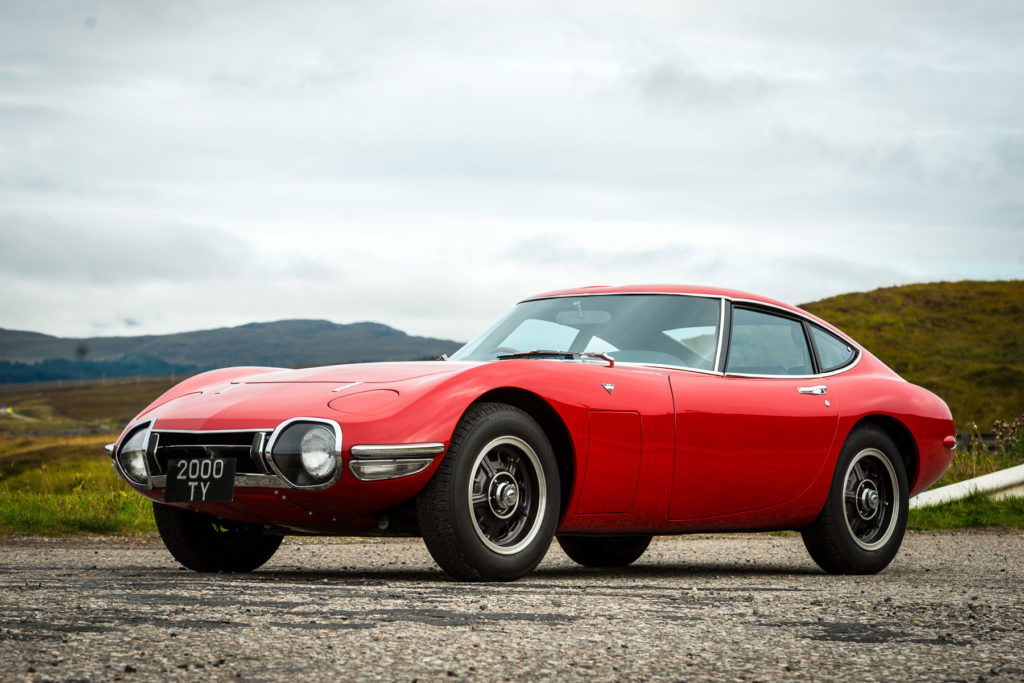 Toyota 2000GT
The 2000GT was Toyota's first properly sporting car with very dramatic styling. It is now very rare, having been built in small numbers only from 1967 to 1970.
All production versions were coupes. The roadster which appeared in the James Bond film You Only Live Twice was created specially for the film.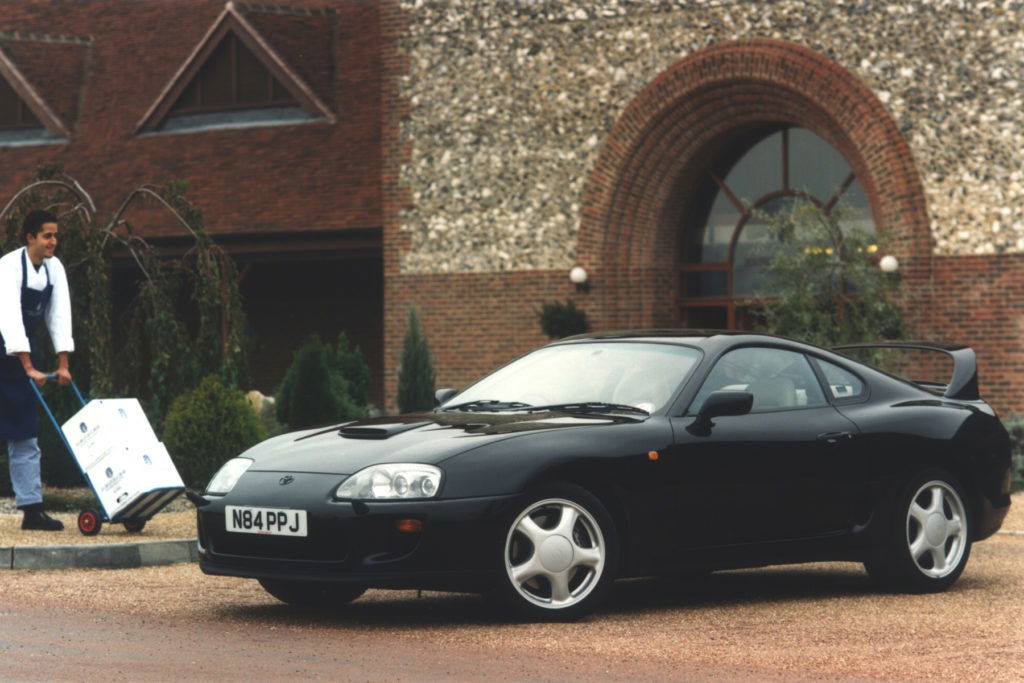 Toyota Supra
Toyota produced four generations of Supra from 1978 to 2002. The last of these (pictured) was the most dramatic, with a three-litre twin-turbo six-cylinder engine producing over 300bhp in some markets.
After a gap of 17 years, Toyota revealed a fifth Supra (actually known as the GR Supra, a reference to Toyota subsidiary Gazoo Racing) in January 2019. It shares its three-litre engine and rear-wheel drive platform with the new BMW Z4, which has caused a certain amount of fluttering in some quarters.
Toyota's first-year allocation for the UK has already sold out, even though deliveries are not due to start until September.
---