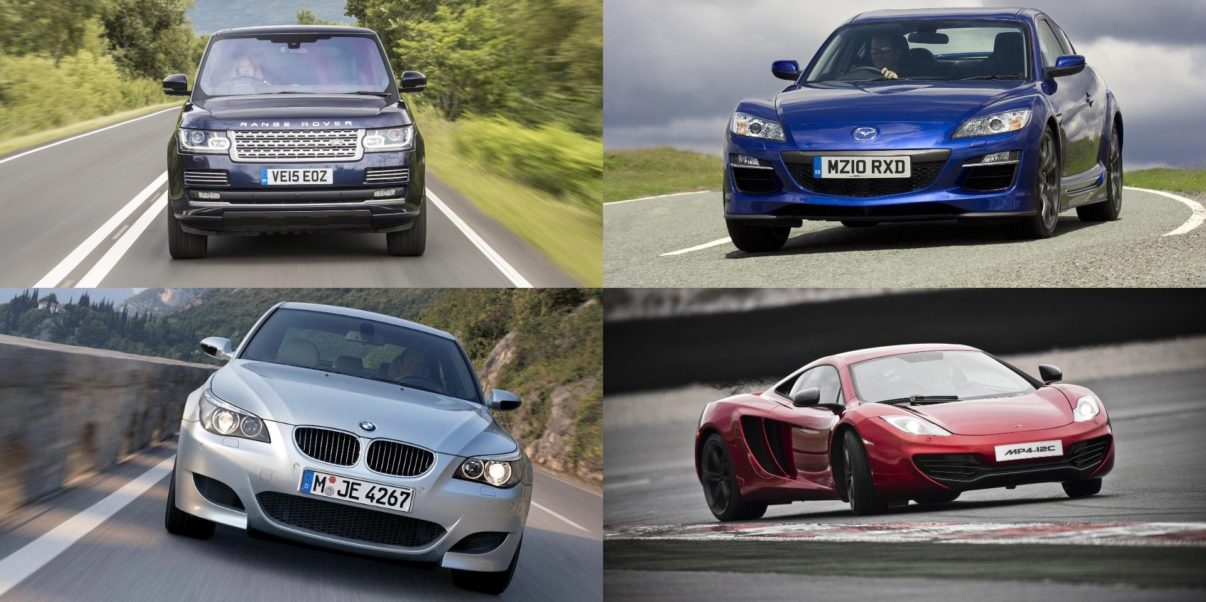 Cars you should never buy without a warranty
There are many potential signs you've bought a car out of warranty that you shouldn't have. These include cold sweats every time a check engine light comes on, and or light fainting whenever you take it for service depending on how many zeroes are on the invoice.
This is assuming of course that you make to the garage in the first place. As we all know that certain cars are more fragile than others, even with the 'new car' smell still intact.
It could be a highly strung engine, making the possibility of an explosion a daily reality. Or it could be at the other end of the spectrum with terrible build and design quality that wasn't really meant to last longer than a few days after it left the factory. With the most fragile cars usually proving hugely expensive and difficult to fix – leaving carmakers holding a celebration party the day their warranties expire.
These are our choices of cars you should never but without a warranty.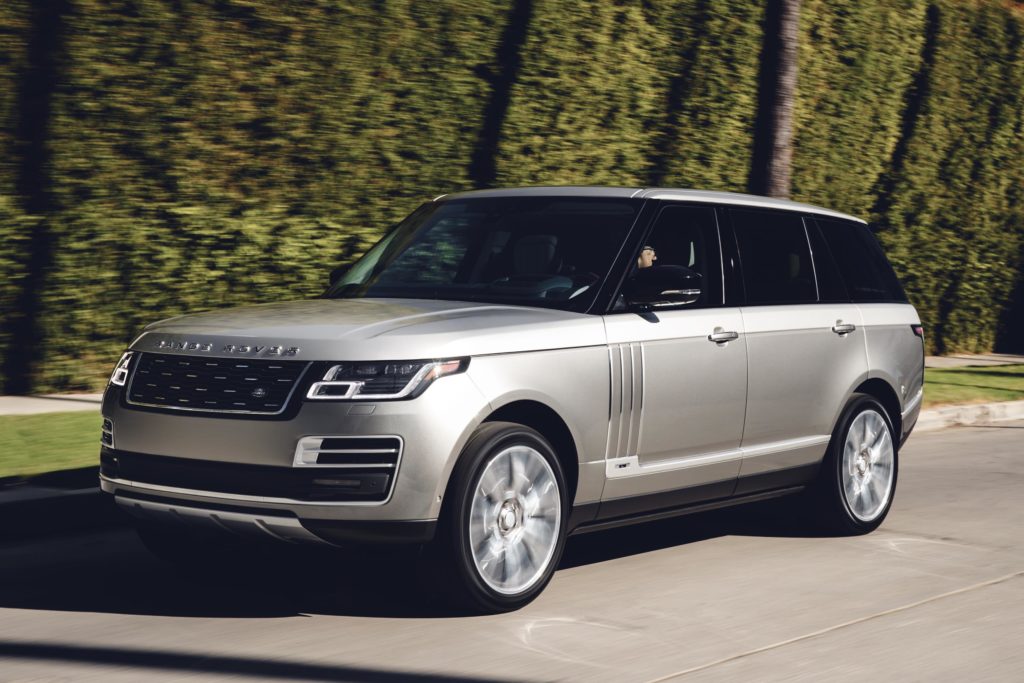 Range Rover
While the Range Rover might seem like a premium product with stately home levels of luxury on offer its reliability falls firmly on the side of a run-down house. As it comes with enormous maintenance costs thanks to poorly put-together electrics, infotainment system failures, and ropey mechanical build quality.
The V8 petrol engine gets the worst of the mechanical 'hiccups' with a timing chain that can fall slack due to guide failure at any mileage high or low costing some £2,000 to repair. Worse still if the chain fails entirely, the required rebuild will cost you somewhere between £5,000 to £12,000.
Further failure points include the fragile air suspension setup, which has is known to randomly fail putting the car into 'Normal' ride height mode with a restricted top speed of 30mph. This will cost you anywhere from £5,000-£10,000 due to the complex series of compressors, sensors and airbags – any of which could be the potential cause.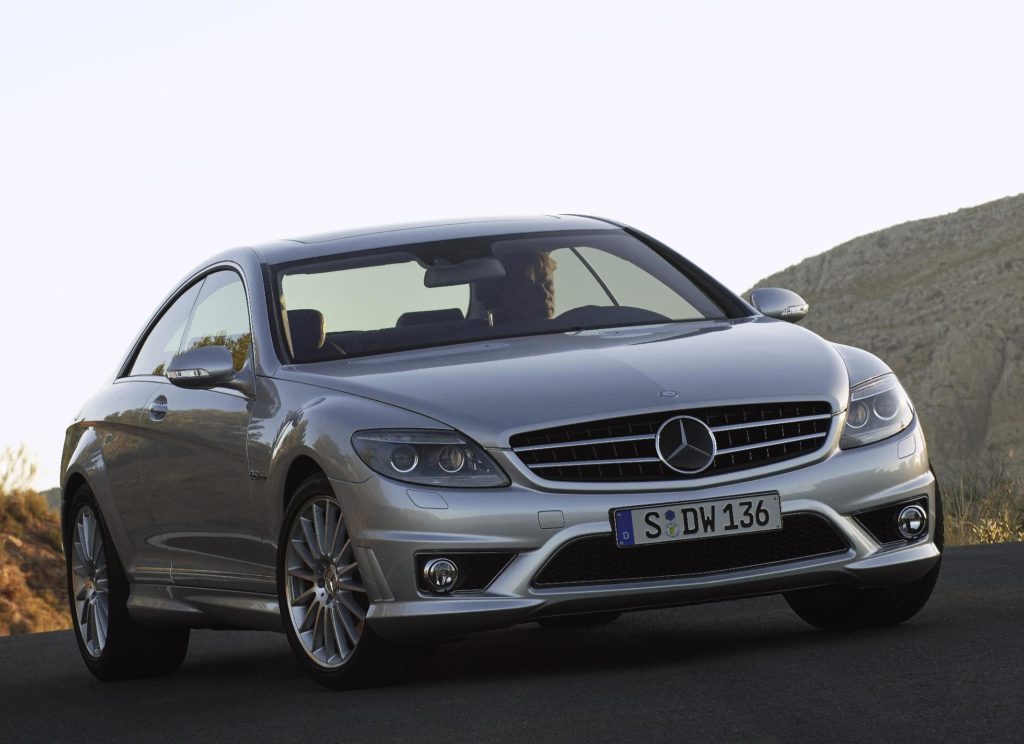 Mercedes CL63 AMG
The W216-series CL-Class spawned the mighty V8 powered CL63 variant as a demonstration of what a cross-country continent-crossing luxury coupe should be. With prices sitting at around £14,000-£20,000 for a used example, it makes for a tempting buy for a car that cost nearly £100,000 when new.
With a considerable amount of pace on offer, the CL63 has been known to run through its front brakes in as little as 15,000-miles with replacements costing around £2,500 – crucial for stopping a 2,045kg car.
The biggest complaint about the CL63 though, the suspension. Boasting Mercedes' Active Body Control (ABC) self-levelling adaptive suspension setup that controls ride height and quality. Meaning if it fails your beautiful CL-Class could end up as a lowrider of sorts. The cost to repair this? Around £9,000-£12,000 depending on where you go. Ouch as they say…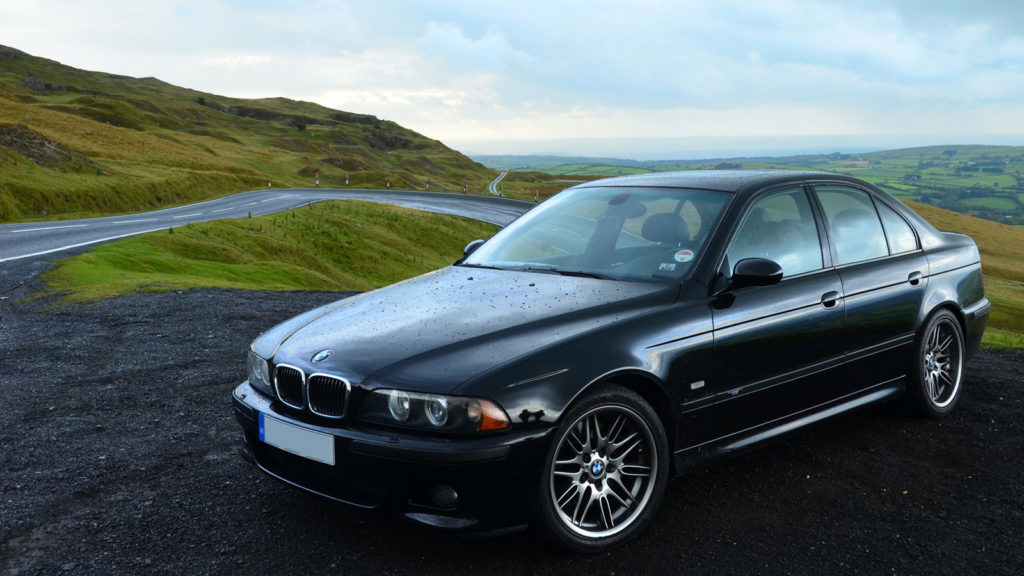 BMW M5 E39
The BMW M5 E39 is one of the greatest saloon cars ever to roll off the Dingolfing production line. The last of the great analogue super-saloons with a 394bhp V8 engine and a six-speed manual gearbox driving the rear wheels.
You can get one for Ford Fiesta money packing colossal performance and the classic (pre-Bangle) BMW design. But like many highly strung performance models, the M5 E39 has its kryptonite, namely the dreaded VANOS (variable valve timing for intake/exhaust valves) which can cost anywhere from £1,000-£6,000 depending on how far gone it is. The big V8 motor can also suffer from bad hydraulic timing chain tensioners which can cause the chain and engine to fail, costing anywhere from £15,000 to £25,000 for a new engine.
Other potential issues include fragile engine rod bearing causing a knocking sound along with worn piston rings, with the former quoted from £2,000 upwards and the latter costing from £1,500 to £2,800 depending the severity of the damage.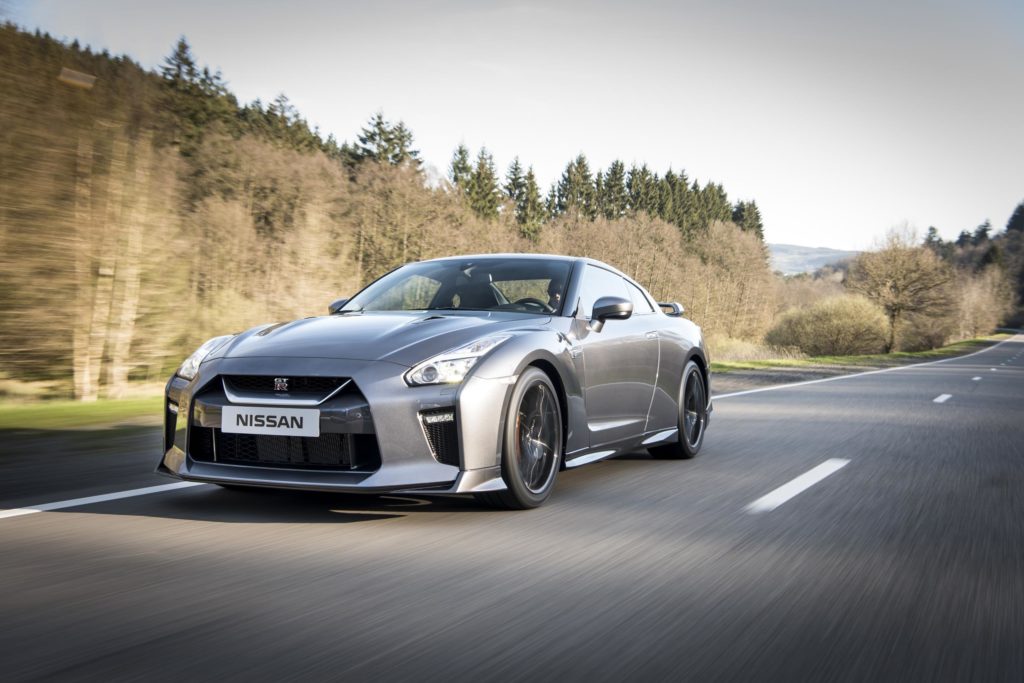 Nissan GT-R (R35)
Trying to run Godzilla on the cheap is no small task when it comes to the R35 model Nissan GT-R. With a sophisticated 562bhp 3.8-litre twin-turbo V6 giving it blistering pace of 0-62mph in 2.7 seconds and a top speed of 196mph.
Once the R35 GT-R is out of factory warranty, it makes a reasonably priced proposition with supercar performance in abundance. But before you run out and grab yourself a lightly-used example, there is one costly problem to consider, the gearbox.
You see, Nissan builds every single GT-R engine and gearbox by hand meaning no two are identical. Over time, and usually shortly after the warranty ends, the GT-Rs complex six-speed dual clutch gearbox can suffer from solenoid failure. Not a significant problem you may think, but Nissan will only sell you an entire replacement box and don't offer a rebuild option as it's a sealed unit designed to last the life of the car. The cost as you'd rightly expect is an expensive one with the gearbox on its own being quoted at around £16,000 – not including the fitting of course.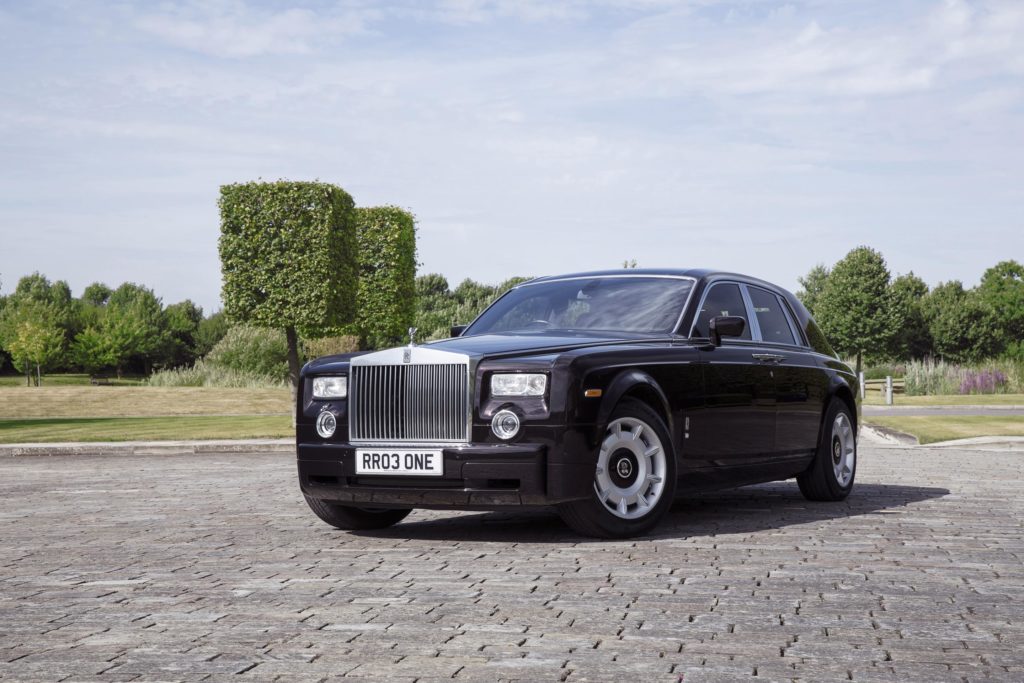 Rolls-Royce Phantom
Costing some £250,000 new the Rolls-Royce Phantom seems like a luxury used bargain for around £90,000. Boasting a 6.75-litre V12 engine and more luxury than you'd find in an Abu Dhabi luxury penthouse, the Phantom is the pinnacle of British luxury motoring.
This level of luxury comes at a cost though, with such items as the umbrellas hidden in the rear doors costing nearly £900 each if you happen to damage them. Also, being a product of the BMW era, the Phantom wears a specific run-flat tyre that is no longer in production. This means you cannot reuse the wheels, due to the run-flat set-up attached to the wheels, leaving you with a £16,000 bill for new wheels and an additional £4,000 upwards cost of new tyres. The iDrive infotainment system is very similar to that found in a 7 Series. However, with a Rolls-Royce badge stamped on it, when it breaks you will have to stump up £4,000-£5,000 – about twice the price of the BMW version.
The bonnet trim has also been known to wear and corrode on older cars leading to a £5,000 to £10,000 bill for refurbishment.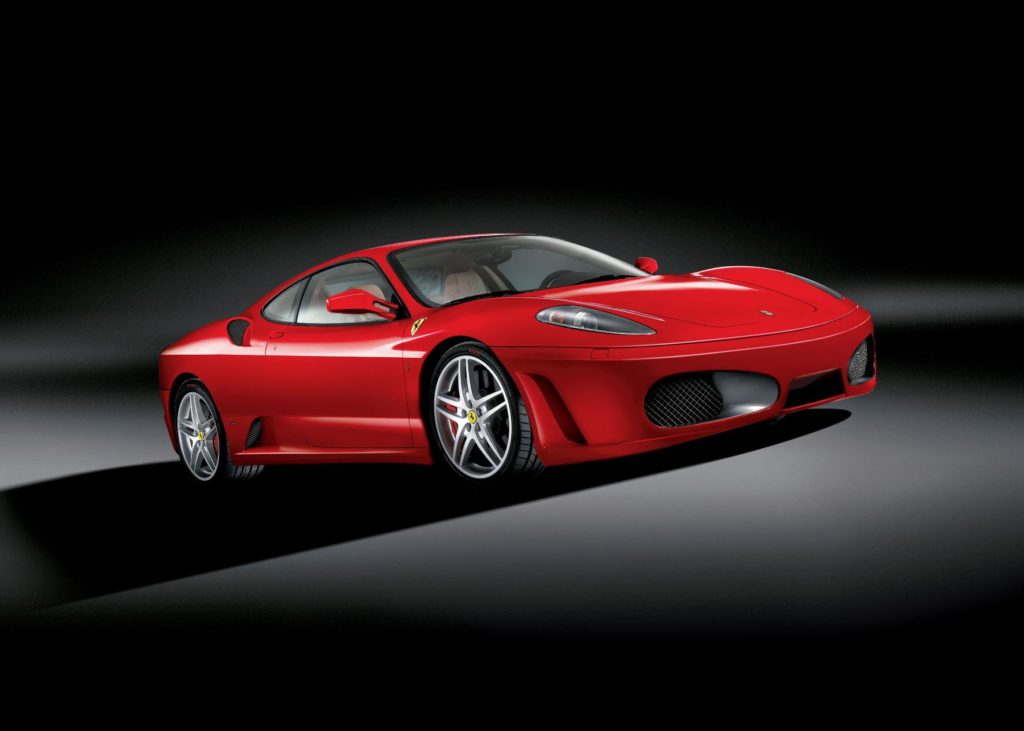 Ferrari F430
For any of you out there thinking of buying a used Ferrari, the F430 could well be a solid choice with a £90,000 price tag that is unlikely to lose much value. It represents a time when Ferrari was at the height of their powers with boasting a magnificent naturally aspirated V8 engine.
However, being an exotic supercar, the F430 can be a little challenging to live with in terms of lightly used examples costing a fortune to run. We've seen several examples of F430s with around 25,000 miles on the clock needing a new clutch at £4,000, gearbox hydraulic actuator costing around £6,000, a new gearbox pump at around £2,000, new manifolds costing £2,000 and replacement of all suspension and steering bushes costing a whopping £4,000. Making the F430 a potential lame horse than a prancing one.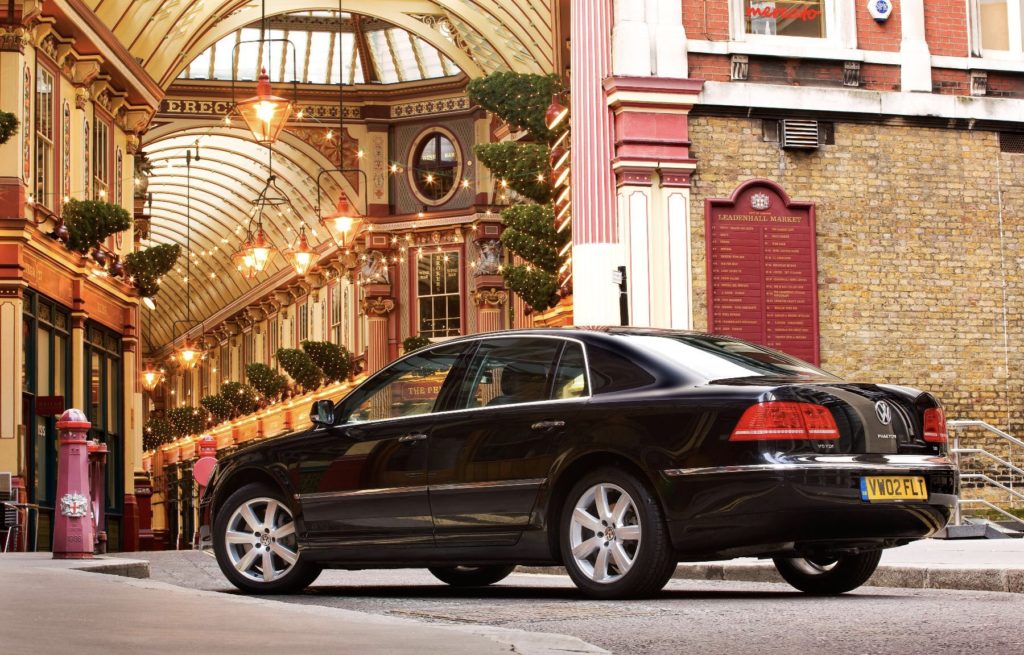 Volkswagen Phaeton W12
The Phaeton saloon was Volkswagens attempt to build the ultimate luxury saloon car. To an extent, they did succeed with the W12 version boasting a 450ps 6.0-litre engine capable of 186mph. The Phaeton was packed with sophisticated high tech engineering, a halo super-saloon with a £100,000 price tag that can be had today for around £10,000 in the used car market.
All of this complexity though comes with a cost thanks to a multitude of complicated electrics including five ECUs that control all of the Phaeton's many functions. If one or more of these fail, then replacing all five at once (as recommended by VW) will cost around £10,000. Add this to the troublesome automatic gearboxes that will set you back £8,000 to replace and fragile headlights assemblies that will cost £2,000 to replace making a choice to buy a Phaeton W12 a very brave one.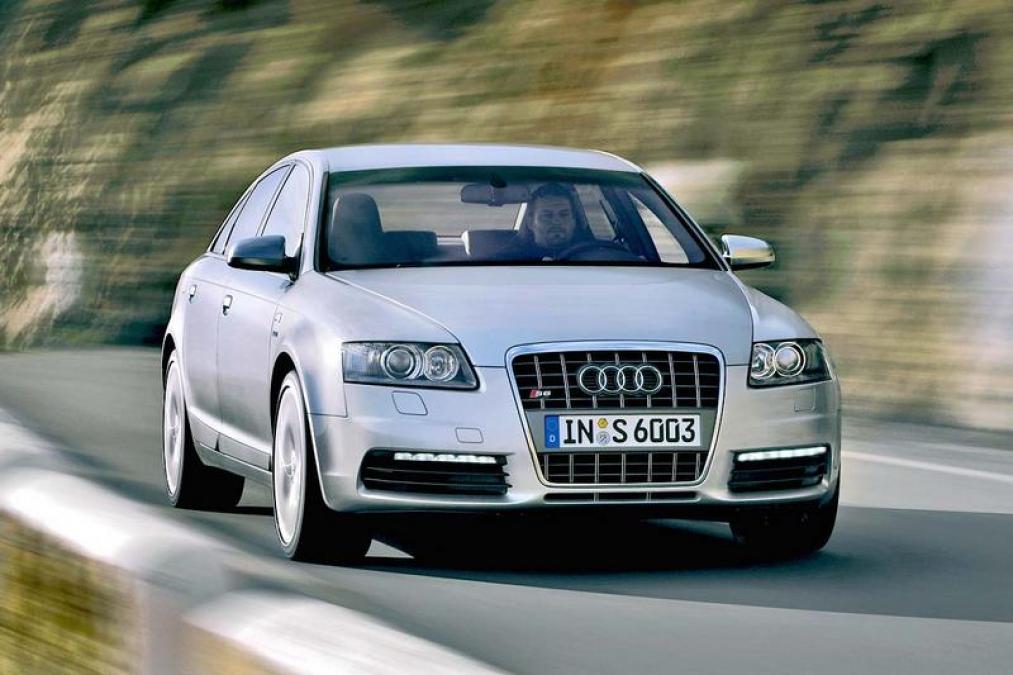 Audi S6
A throwback to the German carmakers' brief flirtation with the V10 powerplant in the mid-2000s, the Audi S6 C6 generation is a wailing, high-revving, ten-cylinder display of Bavarian brutality. This £10,000-£20,000 is a bargain super-saloon (or estate) with a 5.2-litre engine that can crack 0-62mph in 5.2 seconds hitting a limited 155mph at the top end.
With a complex V10 motor under the bonnet, to keep the S6 running the basic rule is multiply everything by ten. For example, if the injectors fail, then you'll need ten replacements for all of the cylinders setting you back £2,000 for parts before fitting. O2 sensors are also a common failure, which is a cheap fix with a replacement part costing as little as £50. The 'but' is the lack of access to fit the new part requiring the engine to be dropped leaving you with a £2,000-£3,000 labour bill.
Like other V10s of the era, the 5.2-litre motor can also suffer from a rattling timing chain which can cost anywhere from £3,000-£4,000 to change out along with the associated repairs. If the chain fails, an engine rebuild or replacement will set you back some £20,000-£30,000.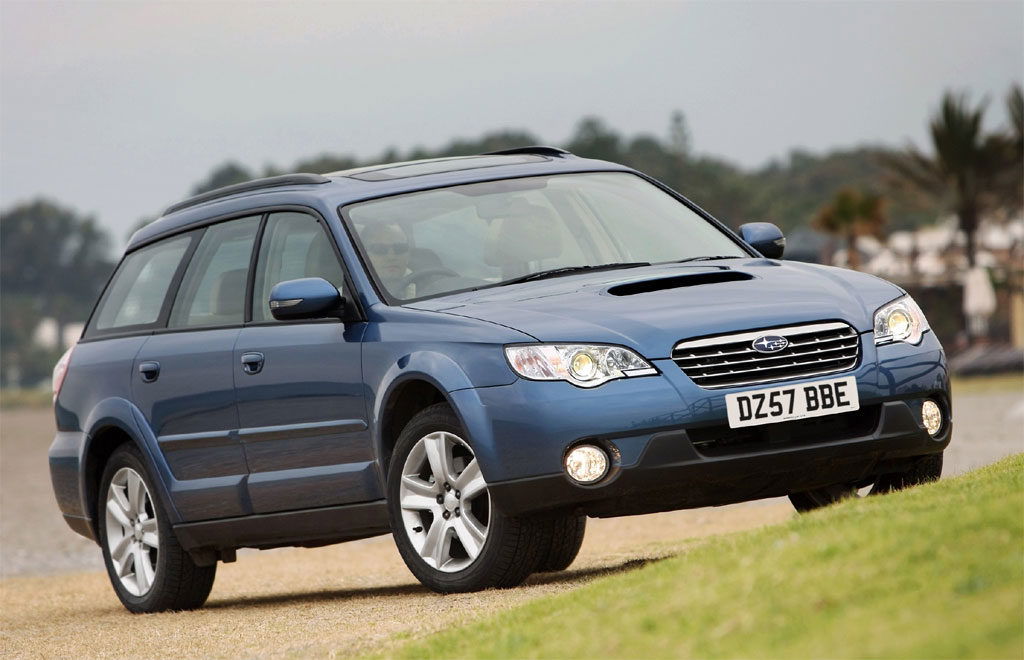 Subaru Outback
When Subaru engineered the third generation Outback estate, they gave it a range incredibly strong petrol engines that can go to 150,000-miles with ease. But with the 2.0-litre boxer diesel engine, Subaru seemed to gloss over the reliability testing with an engine that can suffer a fatal failure at any moment.
For never explained reasons, the Boxer Diesel engines can suffer from crankshaft bearing failure, rendering the engine mere scrap metal. Also, there seems to be no pattern of these failures, with them being recorded at as little as 20,000 miles, with others occurring at 60,000-70,000 miles – as in, utterly random with a knocking sound followed by implosion. The biggest issue of this failure is getting it fixed, with Subaru charging around £7,500 to replace the engine – which in a car that's worth around £7,000-£12,000 used is not really very worthwhile.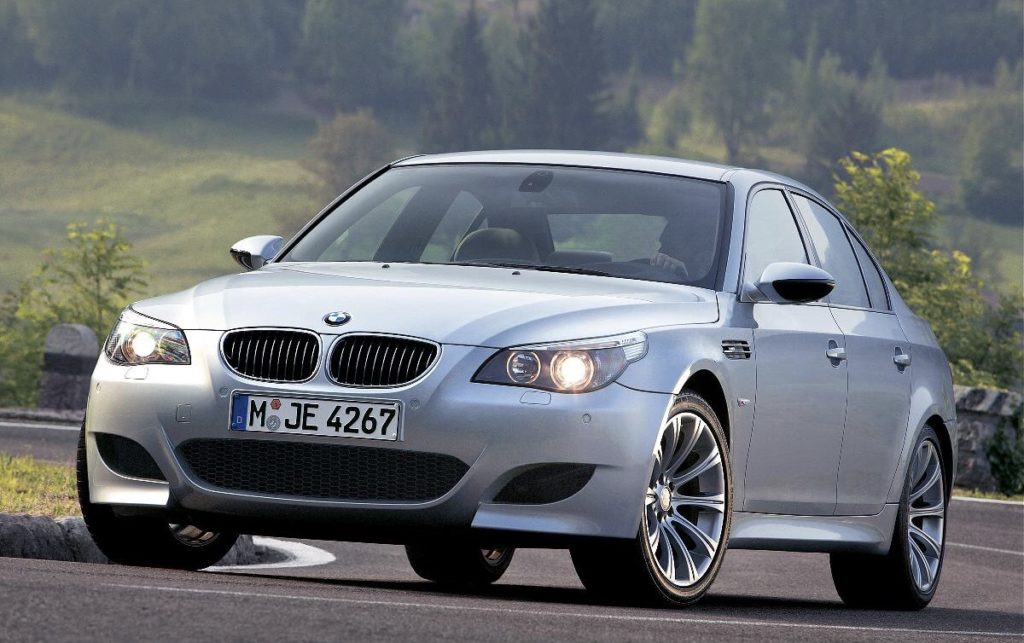 BMW M5 E60
Like the Audi S6 (C6) of the same era, the BMW M5 E60 boasted a screaming F1-inspired V10 engine and gearbox that was, shall we say, a bit highly strung.
The seven-speed SMG gearbox was fragile, with in-town use of automatic mode being a quick way to fry the clutch. Driving your M5 like stole it was also no better with the same result of a broken clutch. Replacement of both the clutch and the flywheel cost around £3,000. A repair you could expect to repeat about every 15,000 to 20,000 if you were lucky.
The M Division brake discs are also known to last 10,000-20,000 miles or less – with the price for front and rear replacement discs hitting around £2,000-£3,000 all in. That F1 inspired engine also suffers a stressful life, with poorly designed internals resulting in rod-bearing failure which will require a rebuild costing somewhere from £6,000-£10,000 upwards.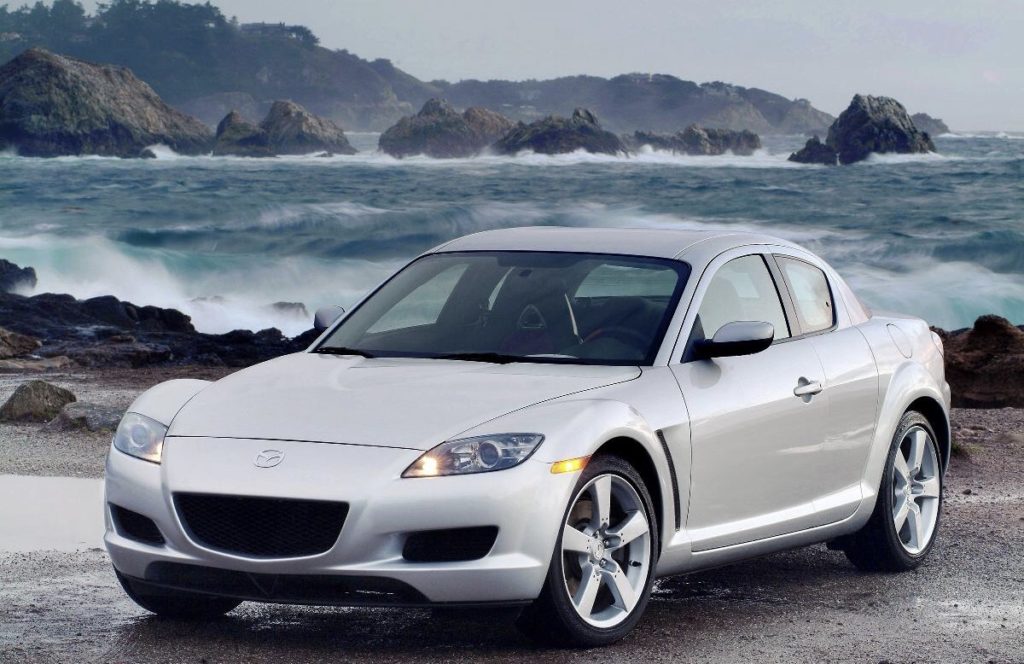 Mazda RX-8
Featuring the screaming brilliance of the Mazda Rotary engine, the RX-8 may seem like a bargain buy for small money. But, this brilliance comes with a large amount of engine fragility that can leave you with a non-functioning RX-8 that is only useful as a paperweight.
For starters, the coil packs on the engine are rubbish, lasting 30k miles if you're lucky leaving you with a £1,000 bill to replace them. Failing coils can also ruin the catalytic converter, costing around an extra £1,500. The early gearboxes can also grenade 4th gear after sustained use, with a gearbox strip-down and new clutch and flywheel costing around £1,500.
Above all of this though is that fragile rotary motor, which has also been known to grenade itself for some of the reasons mentioned above, or due to oil starvation, general wear and tear, or because it feels like it – leaving you with a £2,000-£4,000 bill for a new engine.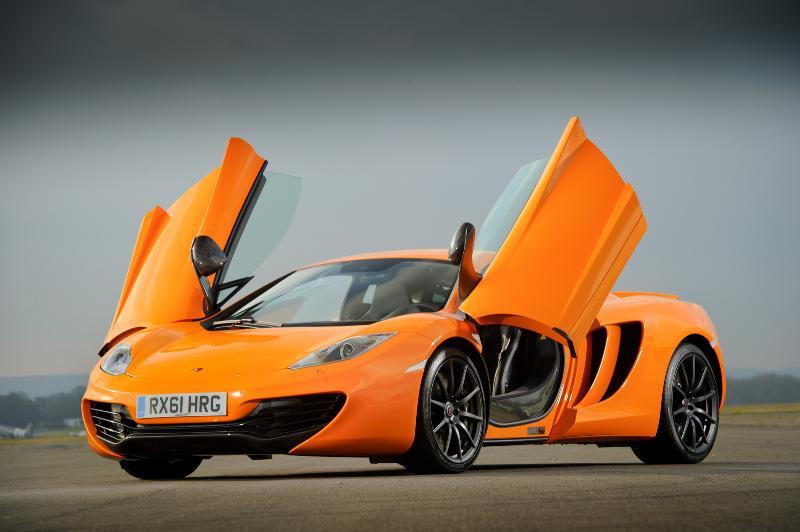 McLaren MP4-12C
The McLaren MP4-12C was the firm's first road car since the F1 in what was something of an experimental road car. When we say experimental, we mean hand-built and that McLaren was mostly working with 'a bit of trial and error' for their first real mass production model that can now be yours for around £100,000.
First up is that amazing hand-built twin-turbo V8 engine. If it suffers smoking on start-up and high oil usage, it could well be terminal. As McLaren no longer makes the original engine found in the MP4-12C, instead offering the unit found in the later 650S which will set you back some £50,000 or more to replace. The seven-speed dual-clutch gearbox also suffers from various issues including oil leaks and cracked gears. This can only be cured by a new hand-built gearbox costing around £25,000. According to various McLaren owner forums, cars that have covered less than 20,000 miles have required both a new engine and gearbox having hardly been driven in anger.
Other issues include the sophisticated hydraulic suspension struts which can leak and don't last very long. To replace all four struts costs around £12,000. Early model cars can also suffer from electrical gremlins such as the door opening sensors refusing to work, rendering the doors inoperable. Rear taillights have been known to fail for no reason, a £1,000 cost per side to replace meaning you could rack up to £100,000 of repairs to your bargain-priced British supercar with ease.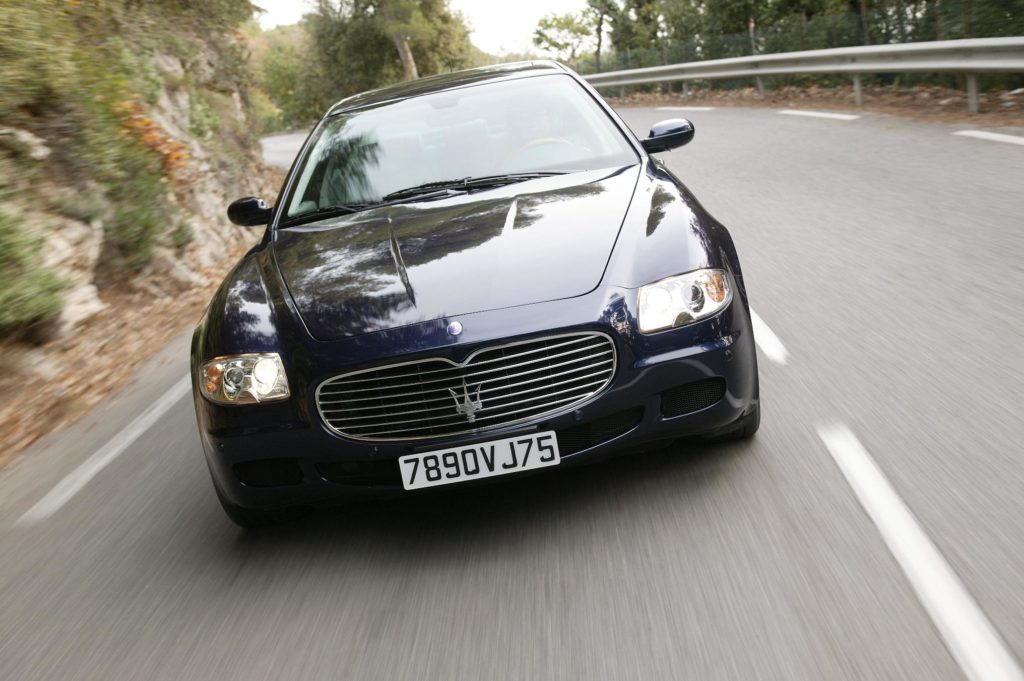 Maserati Quattroporte
Think of the prettiest cars in the world, and the Maserati Quattroporte has to make this list. Beneath that stunning bodywork sits a Ferrari-derived V8 engine boasting 394bhp capable of propelling the Quattroporte to 62mph in 5.2 seconds.
Early cars featured an automated manual gearbox that has been known to run through a clutch in as little as 10,000 miles – setting you back around £3,000 for a replacement. The hydraulic gear selectors can also leak or even explode. Costing £2,500 for the parts. Later cars got a ZF automatic gearbox, which is far more reliable.
The big V8 motor can suffer from weak camshaft actuators, leaving you with an £8,000 bill to replace them. A small price to pay for driving such a beautiful looking car. Don't you think?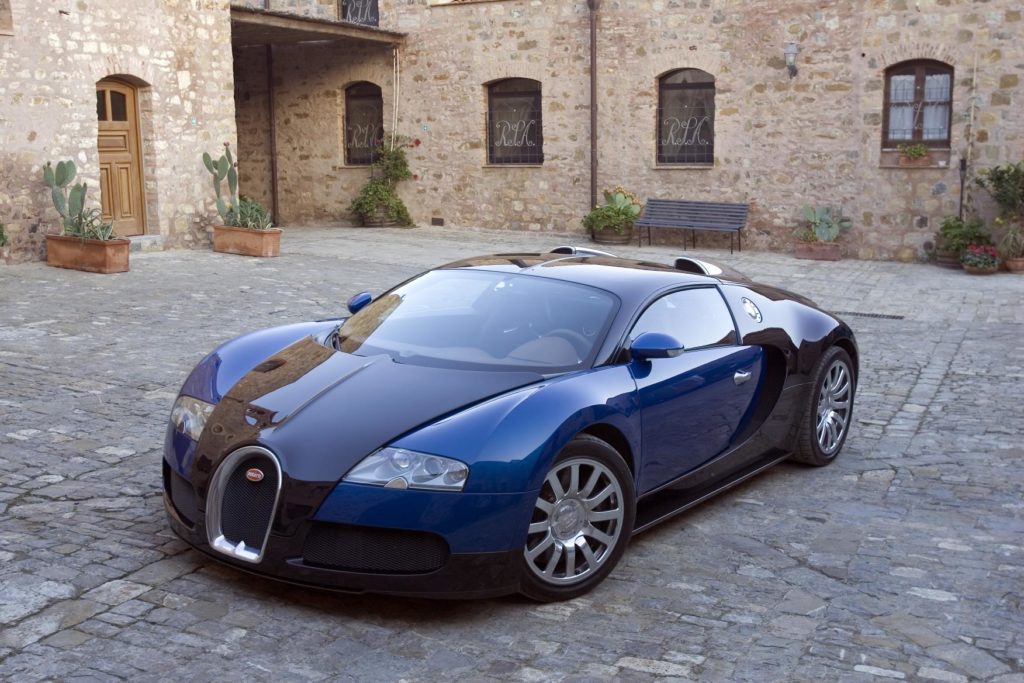 Bugatti Veyron
This one won't be much of a surprise. Yes, the Bugatti Veyron does come with some astonishing and slightly odd repair costs. The wheels, for example, are designed to take the massive pressures exerted at speeds of over 250mph+ – but only for around 10,000 miles.
When this mileage limit is reached, Bugatti recommend a new set of wheels as the old ones cannot be guaranteed to work anymore. The total cost of replacing them? Try £50,000. Plus around £30,000 for a set of new specially made tyres which will only be good for 2,500 miles of driving.
On the upside, the Veyron shares its camshaft sensors with the Mk IV Golf at only £7 each. The painful return to first world problems, though, is a bumpy one with replacement turbochargers costing £5,000 each, which adds up as the W16 engine needs four of them. Not including fitting of course which comes in at around £14,500 making for a near £35,000 bill.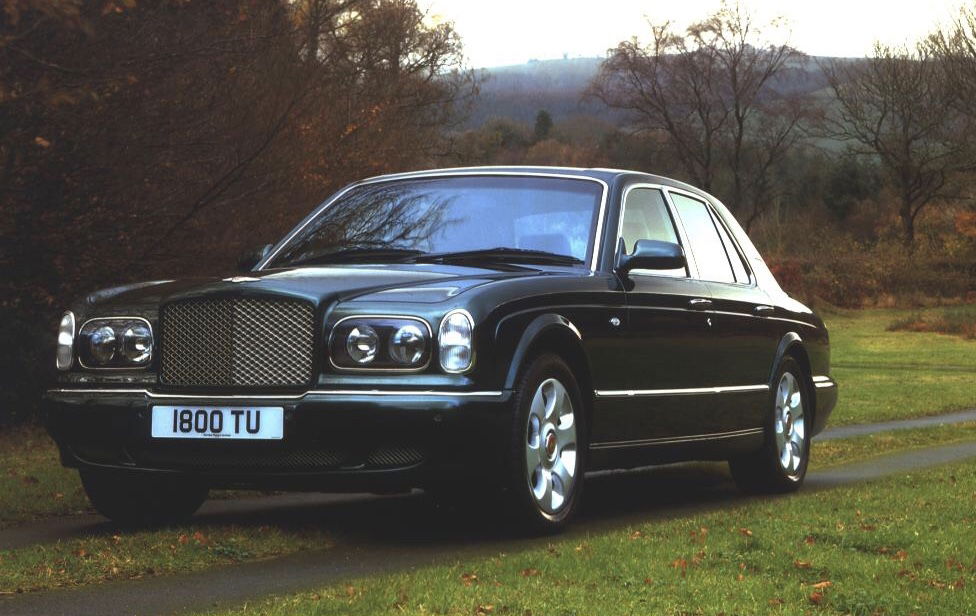 Bentley Arnage T
The Bentley Arnage T of the early 2000s might seem something of a bargain nowadays with a sub-£20,000 price tag. Boasting a 450bhp 6.75-litre twin-turbo V8 capable of 0-62mph in 5.5 seconds while cossetting its occupants in complete luxury.
While failures to this V8 engine are rare. If and when they do occur it can be expensive. Take a head gasket failure which can cost around £10,000 to fix. The camshafts can also suffer due to bad ECU programming leading to a £7,000 cost for the parts. A new engine direct from Bentley is £16,000 before the cost of fitting giving the Arnage T country estate sized maintenance costs.
---