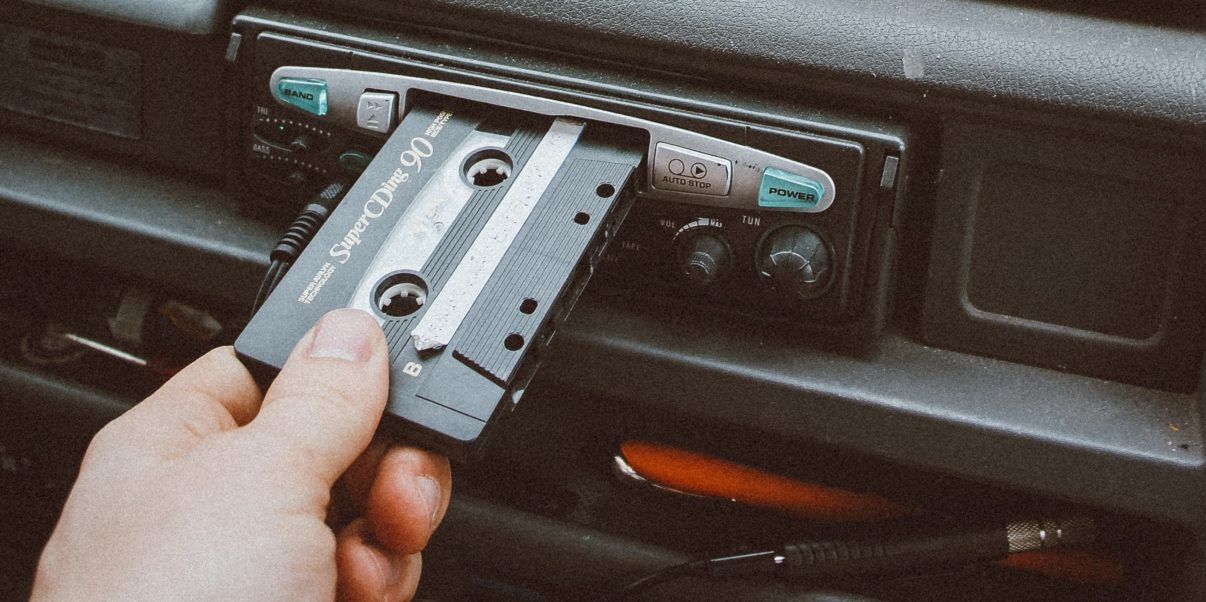 How music can maximize your road trip experience
Road tripping is a dream way of spending holidays for many. Some find it thrilling because of the picturesque views and the surrounding wilderness, others love the freedom of traveling without following any schedule. But one thing is sure: to really enjoy the drive you need the music.
It doesn't matter if you're driving alone or in an RV packed full with your loved ones – picking the perfect music is essential to the time you'll spend in the car. Can you imagine driving along miles of boring, grey motorways without your favorite jam? Sometimes it's not even a matter of entertainment, it's a matter of staying sane!

Choose Your Device
Gone are the days of burning CDs and relying only on the radio is not a smart move either. Depending on where you are, the signals may drop multiple times throughout your journey. Plus, who even has the time to flip through the channels, especially abroad, where everything sounds like gobbledygook.
It's best to keep your favorite songs on a device such as your mobile phone or ipod. Streaming services like Spotify, Tidal and Soundcloud now let you download songs for offline music. You can also save your tracks on a pendrive, but that's a riskier option since not all cars have a USB port.
Be sure to check out your vehicle's speakers beforehand, as nothing ruins good music more than a static ridden speaker. Nowadays there are many portable Bluetooth speaker options available on the market in affordable prices that can be used as an alternative. Make sure to pack one just in case, especially for super long trips.

Finding New Tunes
Road trips may seem like nothing beyond an amazing adventure at first but every drive is bound to get boring at some point – especially if you're the one who's driving. So before your big journey, try skimming through online playlists or looking at new songs by your favorite artists.
Some classic songs might seem too old for you now. But if you still remember every single word and you still sing along whenever it comes on then the song is definitely worth adding to your playlist. Similarly, songs with the words 'road' 'highway' or 'journey' in them are a definite keeper and make any dull ride feel like a meaningful journey to a great place, wherever to it may be. Adding these cliché songs to your trip can actually work as a refreshing change from your usual playlist, and make the ride more interesting.
A recent study on favorite sing-along-in- the-car songs showed that the number one song is (still) Bohemian Rhapsody, despite being first released in 1975. Some online streaming sites create playlists based on your preferred genres, and are a great way to discover new tracks. Be sure to test out the songs before you add them to your list though, because it's unsafe to constantly change songs and distract yourself from driving.

Creating the Playlist
If you're travelling alone, pick some of your favorite genres. Don't go for a single genre only – when you're focused on the road, eventually all songs will start to sound the same. A good strategy is to pick your top 20 from various genres. Or more, depending on how long the road is going to be.
If you're travelling with family or friends however, know that you might have to leave your favorites at home. Whether you're a metalhead or a jazz lover, don't be that cringey person who never gets the aux cord because of such limited taste in music. Keep your companions in mind and go for conventional genres like pop, classic rock, indie and so on. Find the middle ground to ensure a relaxed and enjoyable trip.

Safety Measures
Music is life. But it can also end up taking your life if you're not careful. Avoid songs that make you feel too relaxed. Couple those with an endless road and you might end up dozing off. Stick to upbeat songs that you feel like dancing or singing along with, whatever genre you may prefer.
Have your playlist in order before the trip. You want to make sure you're following the Sat Nav correctly and sticking to the route instead of hassling with the songs back and forth. It's always a good idea to save your eyes for the road. Keep your playlists on shuffle to alternate between different genres to keep the mix interesting.
Music is a huge part of making your trip fun, but it's important to keep the volume adjusted so that you can hear other vehicles and car horns to avoid any unfortunate accidents.

Individualize
Last but not the least, go with your gut. Make your own playlist instead of downloading pre-made ones. Music is a very personal experience for everyone, so designing your own mix, based on your and your companions' taste is definitely the way to go.
---