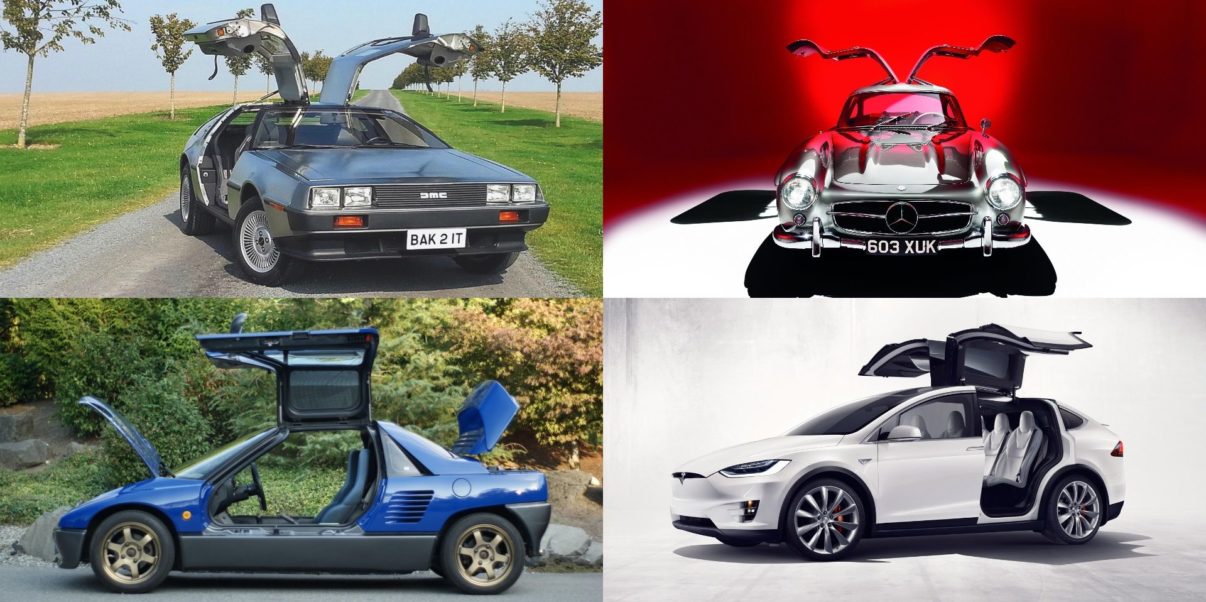 The greatest cars ever made with gullwing doors
Among all of the theatrical pieces of car design attempted by carmakers over the years, the gullwing door has to be one of the greatest. When opening or closing normally, the car door fades into a car's design but get it raising upwards while taking part of the roof with it, and it becomes a futuristic design piece.
Many carmakers have attempted to redesign the car door over the years; McLaren with their dihedral efforts, Lamborghini with their scissor attempt and even BMW gave it a go with the vertical reclining doors found in the Z1.
Despite all these attempts, the gullwing door has always been unique; something of a design statement with science fiction looks that can give a car a certain cool factor regardless of whether it's practical or any good. Take the DeLorean DMC-12 for example. A terribly wretched thing to drive with barely enough power to move around. Add a set of gullwing doors to its design, and a starring role in certain time travel films followed and hey presto instant cult status achieved. After all, if the DeLorean had regular doors, would it have been so well remembered?
The DMC-12 was not the only car to be bestowed with such great door design. As many other carmakers have tried to make the act of getting in and out of a car a thing of future tech.
Here are our choices for what we think are the greatest cars ever made with gullwing doors.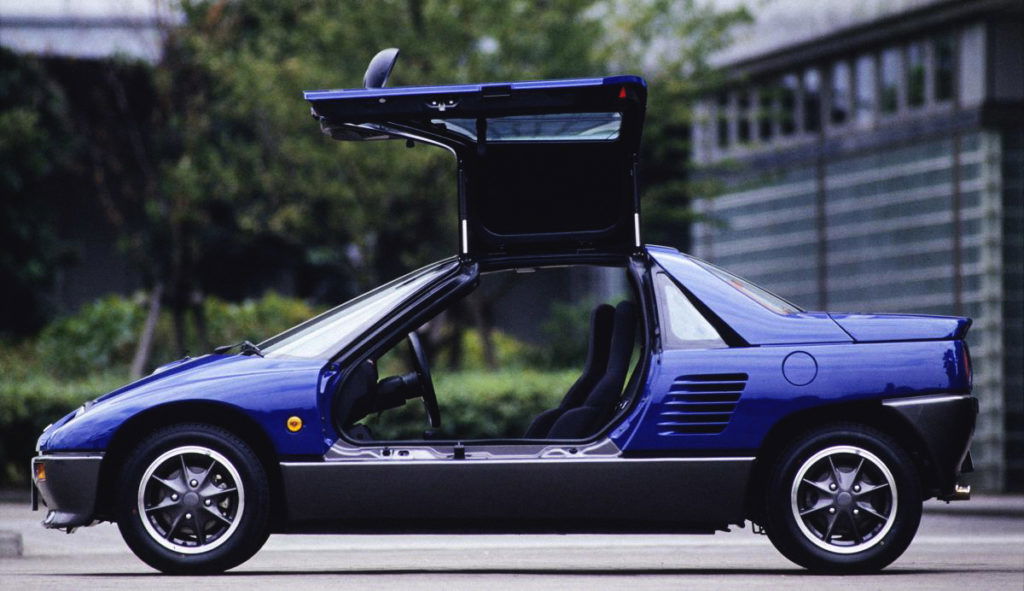 Autozam AZ-1
If you think the Autozam AZ-1 looks tiny, then you'd be spot on. It is a Japanese Kei car, which has to comply with a unique set of regulations controlling its dimensions, power and engine size. This gets the AZ-1 a mid-mounted turbocharged 657cc three-cylinder engine with 64hp.
Built by Suzuki for Mazda, who then sold it under the Autozam division – Suzuki also sold a version badged the 'Cara'. Introduced in 1992, the Autozam AZ-1 was ahead of its time with tubular steel construction and a 720kg kerbweight – giving it a 0-60mph time of 11 seconds. A little under 5,000 cars were sold in two years leading Mazda to kill it in 1994 robbing us of one of the coolest Kei cars ever seen.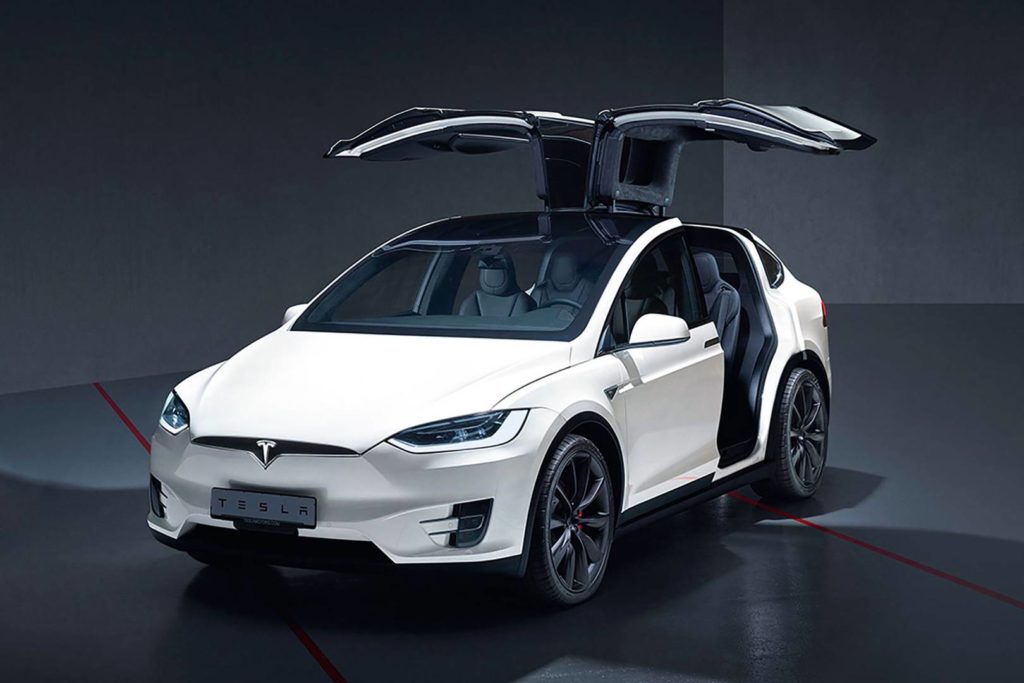 Tesla Model X
Want gullwing doors on a new car? Of course you do. The only choice to be had today is a Tesla Model X. This big all-electric SUV has been a massive hit since it arrived in showrooms. But for all of its modern-era tech and light show capability – its design is utterly iconic. Getting gullwing rear doors, and normal front ones in what is a hugely practical design with the rear doors allowing complete access to the rear seats in the smallest of parking spaces.
One downside of that you cannot drive with the rear gullwing doors aloft (I know, I have tried), which is probably a sensible thing when you consider a Model X can sprint from 0-60mph in 2.8 seconds in its fastest state of tune.
Lamborghini Marzal
OK, so the doors of the Marzal were more hinged than actual gullwing, but do you really care? Hated by Ferruccio Lamborghini when it was introduced at the Geneva Motor Show in 1967, the Marzal was designed by Bertone and was a fully functional concept car. All of this functionality was forgotten in the cabin though, with a large number of glass windows that didn't operate (very warm) and even more so in the engine bay where a 2.0-litre six-cylinder engine sat (very slow) instead of the usual V12.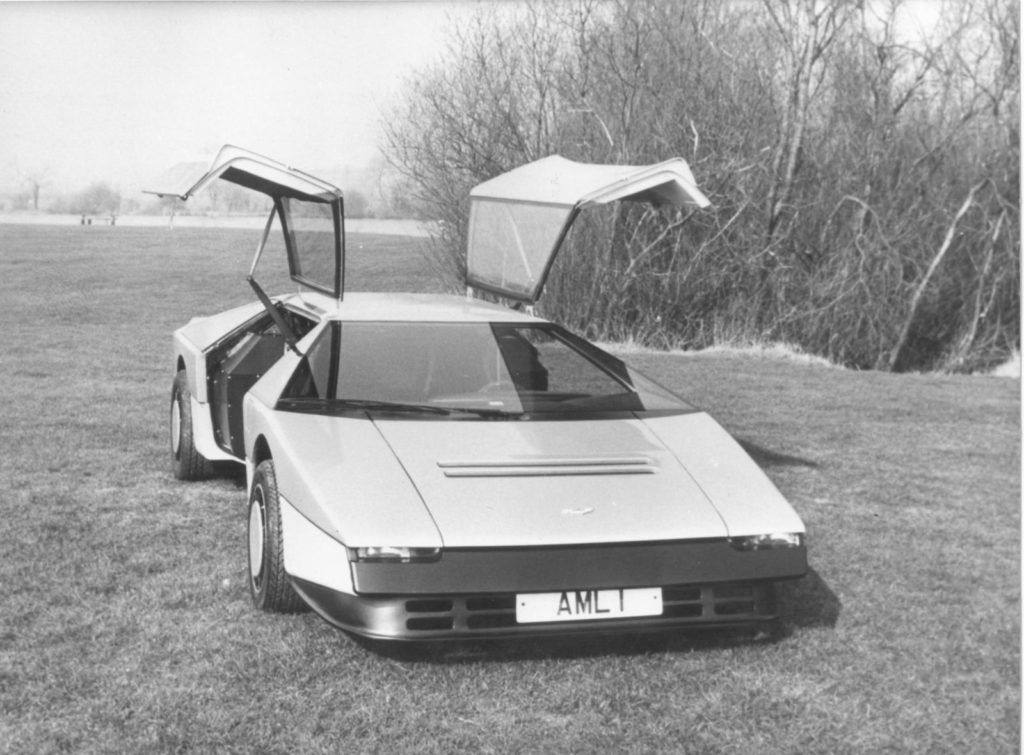 Aston Martin Bulldog
From a time when Aston Martin was going a bit wild with the design of their cars, rather than making them reliable. The Bulldog was designed by William Towns who also penned the AM Lagonda. It had the power to match those looks with a 5.3-litre twin turbo V8 pushing 650bhp with a claimed top speed of over 230mph which was bordering on science fiction.
Aston Martin did try to prove the Bulldogs potential reaching 192mph at the MIRA proving ground, but it never made production due to being hugely expensive to produce, and a substantial £200k price tag at the time meaning they wouldn't have sold any.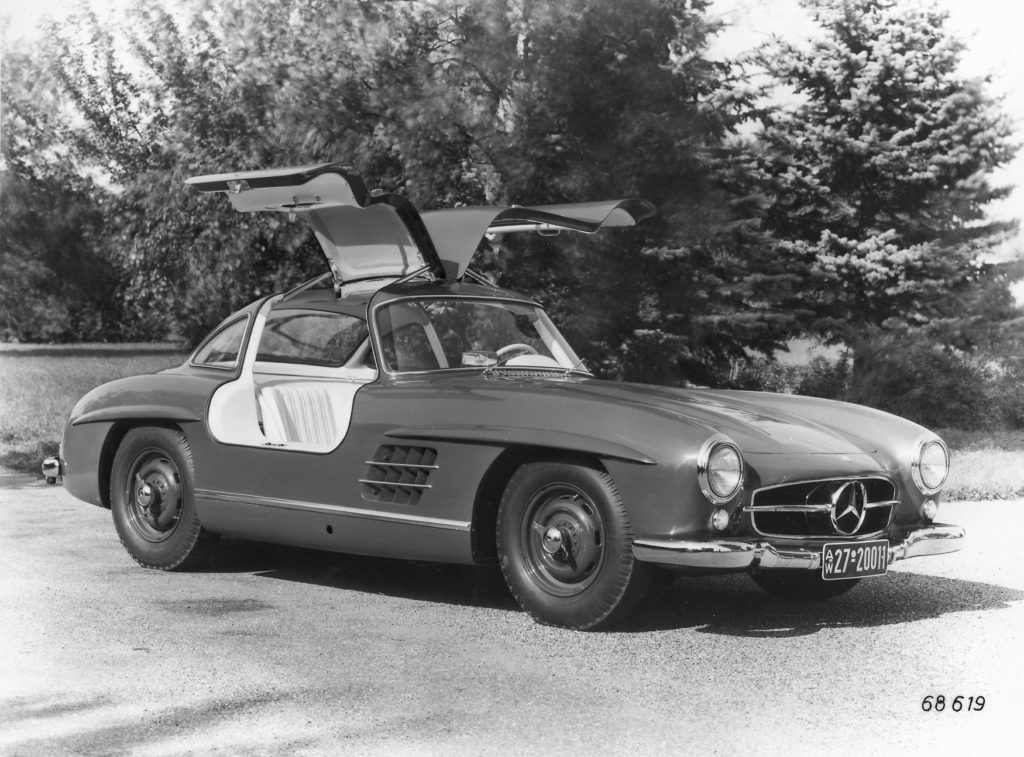 Mercedes-Benz 300SL
The king of all gullwing doored cars? We think so. The 300SL borrowed heavily from the W194 racing car of the early 1950s. When it launched in 1954, aside from its gorgeous looks and fuel-injected straight six engine, it had those amazing doors which were unheard of at the time.
It was the first SL-Class grand tourer produced by Mercedes-Benz and could crack 0-62mph in 7.4 seconds, later evolving into an open roadster model. OK, so it wasn't the easiest car to get in and out of due to those high sills, and it wouldn't get anywhere near Mercedes' quoted top speed of 161mph, instead stopping at 140mph – but purely based on the way it looks, we can forgive all of that.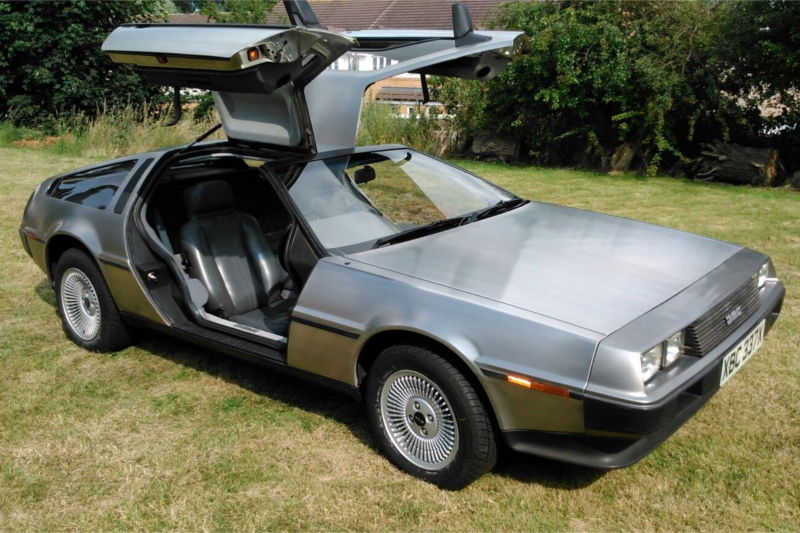 DeLorean DMC-12
Playing second fiddle to the 300SL was never going to be easy. But for the DeLorean DMC-12, and its considerably difficult birth and death, fame was never going to be an issue. It had styling from Giorgetto Giugiaro, that still remains striking today and somehow remained close to the original death-trap of a prototype.
It also found fame in a certain film trilogy which couldn't have used any other car. I mean, can you imagine Back To The Future with anything else? Despite this fame and fortune, the DMC-12 wasn't without its problems. Namely the PSA V6 engine that made 130hp, and that if you wanted, DeLorean would build you a car with a three speed-automatic that in the USA couldn't actually reach 88mph.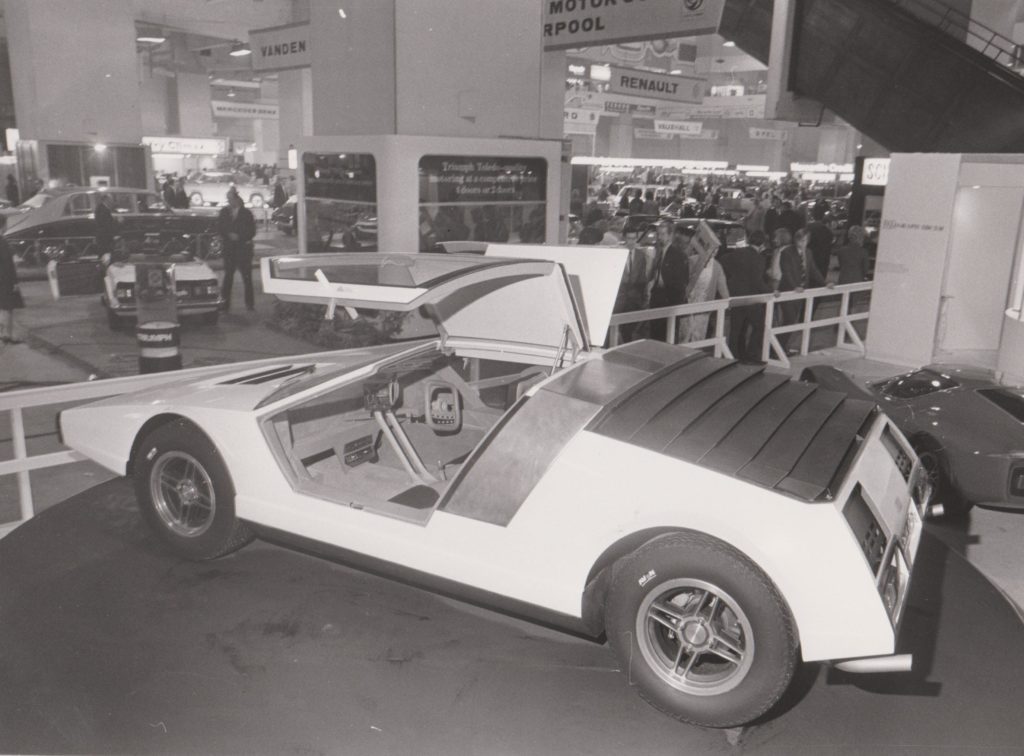 Siva S530
While not officially an Aston Martin, the S530 was powered by a fuel-injected Aston V8 and was extensively evaluated by the carmaker who ultimately couldn't afford to build it. Designed by Neville Trickett, this wedge-like special boasted ahead of the time electronically operated gullwing doors and a mid-mounted engine layout.
The S530 was alleged to have been built in only four months before being displayed on The Daily Telegraph Stand at the 1971 Earls Court Motor Show. The car was also tested by the British motoring media to no avail. Eventually, the Aston V8 was replaced by a Chevrolet V8, with the S530 remaining a true one-off.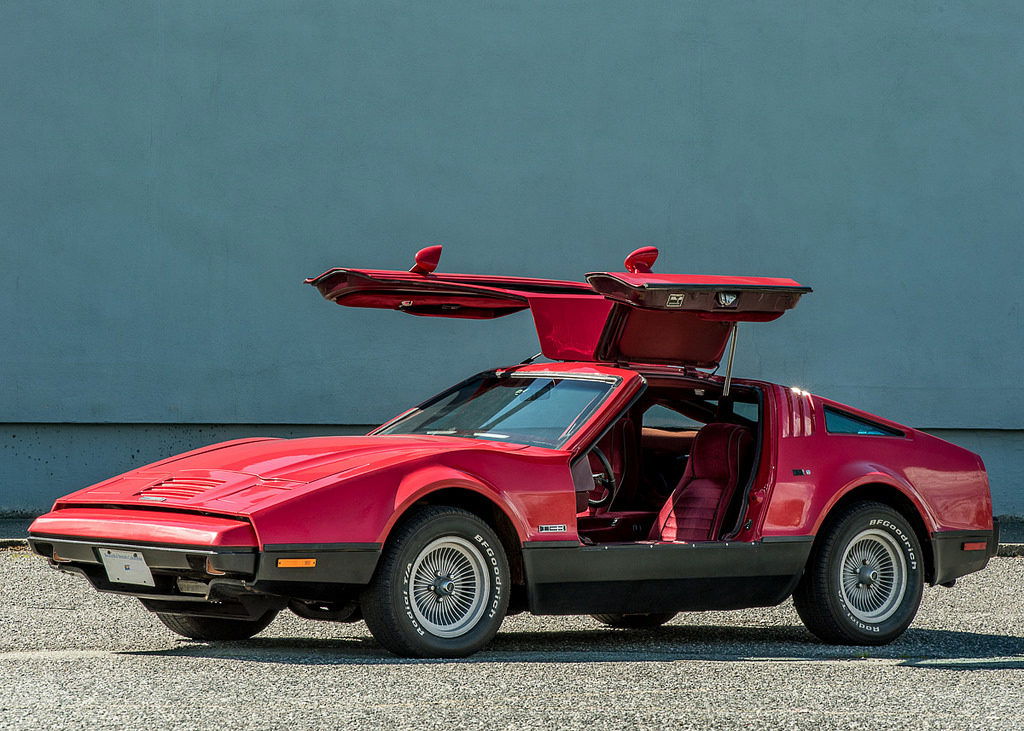 Bricklin SV-1
Created by Martin Bricklin, the SV1 (Safety-Vehicle One) was the car that cost the government in New Brunswick, Canada some $21m. Bricklin, who had a vastly better track record of importing Subaru's in the 1960s, managed to design and build the prototype SV-1 with Beach Buggy pioneer Bruce Meyers.
Trouble was that at no point did any tell Bricklin or Meyers that the SV-1 was a terrible idea for a car in the early 1970s, and wasn't very good at all. AMC and Ford V8 engines came and went with production starting in 1974. After three short years, Bricklin went into receivership owing that considerable amount. After this, Bricklin went back to what he was good at it by importing Fiat 124 Spiders and X1/9s into the USA.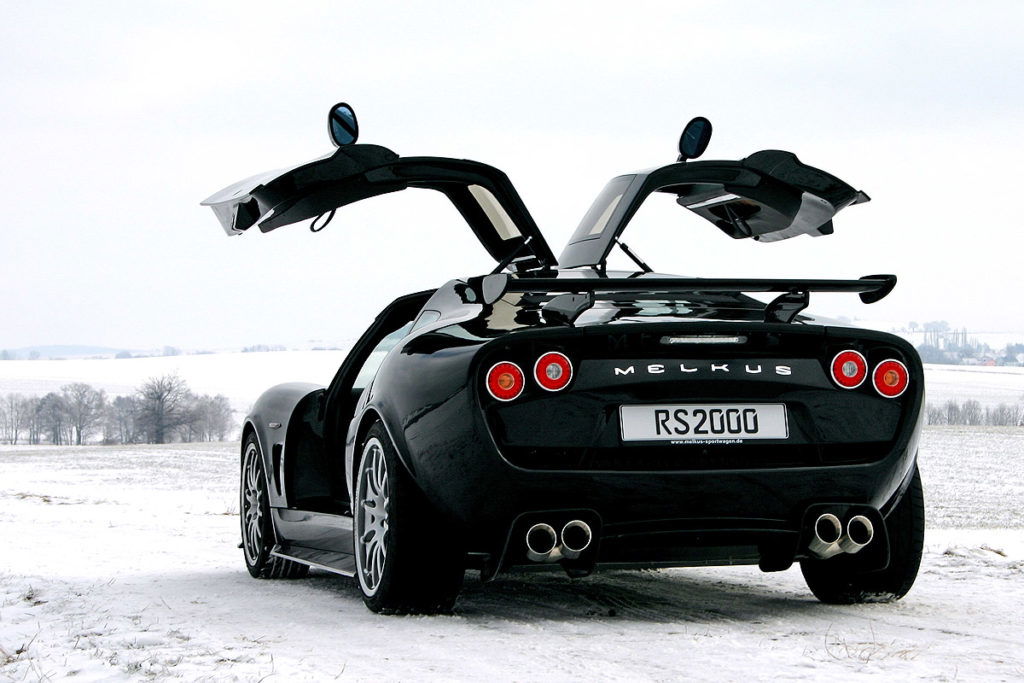 Melkus RS2000
Founded in East Germany in 1959, Melkus doesn't exactly have a rich history of sports car manufacturing. After going out of business in the late 1980s, the company was resurrected in 2009 giving the world the RS2000 in all of its gullwing doored glory.
This Black Edition was powered by a 2.0-litre turbo four-cylinder engine with power rated between 300hp to 325hp. It also got high-performance brakes and was capable of 0-60mph in 4.5 seconds and a top speed of 168 mph. All of which never got to see the light of day with Melkus filing for bankruptcy in 2012.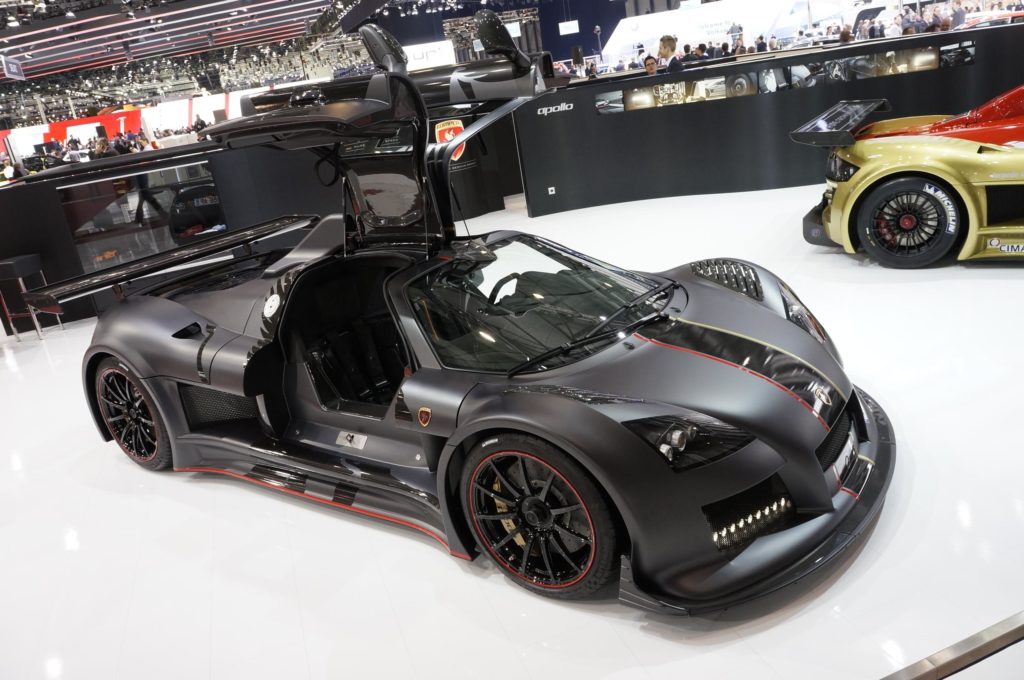 Gumpert Apollo
The Gumpert Apollo was the car that held the Top Gear test track lap record of 1.17.1 for nearly two years until the Bugatti Veyron came along and stole its thunder. Power came from a bi-turbo 4.2-litre V8 engine borrowed from Audi. In 'base' spec this unit was good for 641bhp, with the full-fat 'race' spec making a massive 789bhp. In its lowest state of tune, it was good for 0-60mph in 3.1 seconds with a top speed of 223mph – making it one of the fastest gullwing doored cars ever built.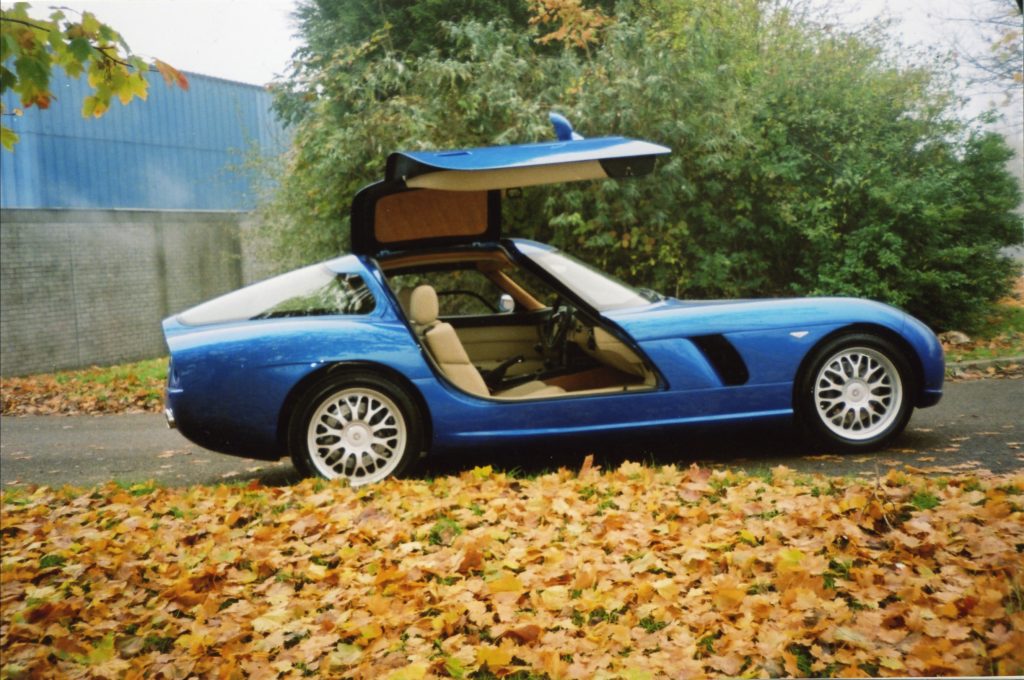 Bristol Fighter
During what can be described as a moment of madness, the Bristol Fighter came from a carmaker that usually did things a little more sedately. Under that retro looking bodywork sits a modified version of the V10 engine from a Dodge Viper good for 525hp all going through the rear wheels. If this 'stock' model wasn't enough, you could have the Fighter S with 628hp on tap. Both models came with a choice of a four-speed automatic or a six-speed manual gearbox with the auto being good for 0-60mph in 4.0 seconds and 210mph of top speed which is all very un-Bristol like if you ask us.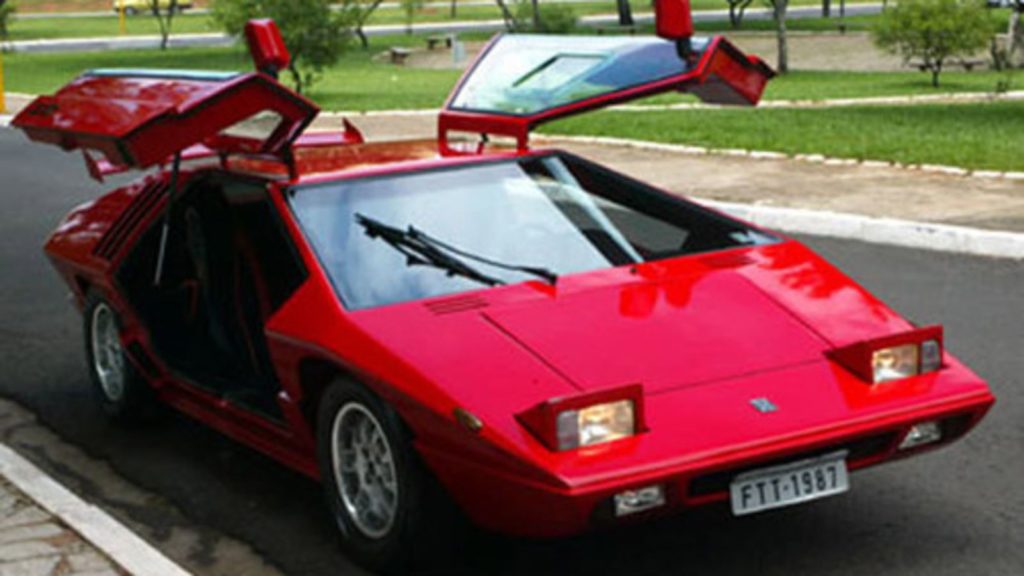 Hofstetter Turbo
The Hofstetter Turbo came about as a result of the Brazilian government imposing strict rules on imports in the 1980s. Created by Mario Richard Hofstetter, it went into production in 1984 with a mid-mounted four-cylinder turbo engine giving it 210hp sitting underneath that fibreglass bodywork. It even had an early version of a digital dash cluster that is now commonplace in modern cars.
Its minor issues included that the engine was from a Volkswagen Santana, not the greatest of starts for a sports car and that it was rather slow barely cracking 0-60mph in under 8.0 seconds despite its lightweight construction and engine layout. This meant it was unpopular, with only 18 examples sold up until 1991 when production finally ended.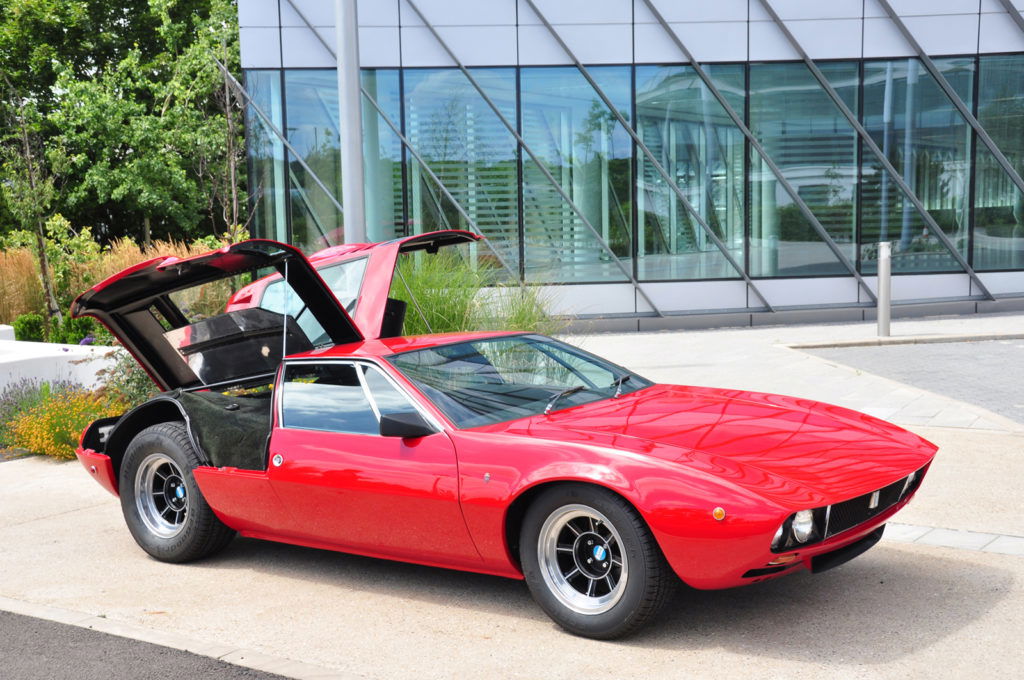 De Tomaso Mangusta
Better known for having gullwing doors that covered its boot and engine bay, the De Tomaso Mangusta makes this list because it still technically has gullwing doors, even if standard doors were used to access the cabin. Produced between 1967 and 1971, only 401 examples were built with a European version making 306hp from a Ford 289 V8 engine. The Mangusta was somewhat ahead of its time when it came to its technology, with all-round disc brakes, electric windows and air conditioning fitted as standard.
The Mangusta is regarded by some as one of the most striking De Tomaso designs ever built, and with its low slung shape came with a severe lack of ground clearance in a car that was difficult to drive with only 250 examples surviving today.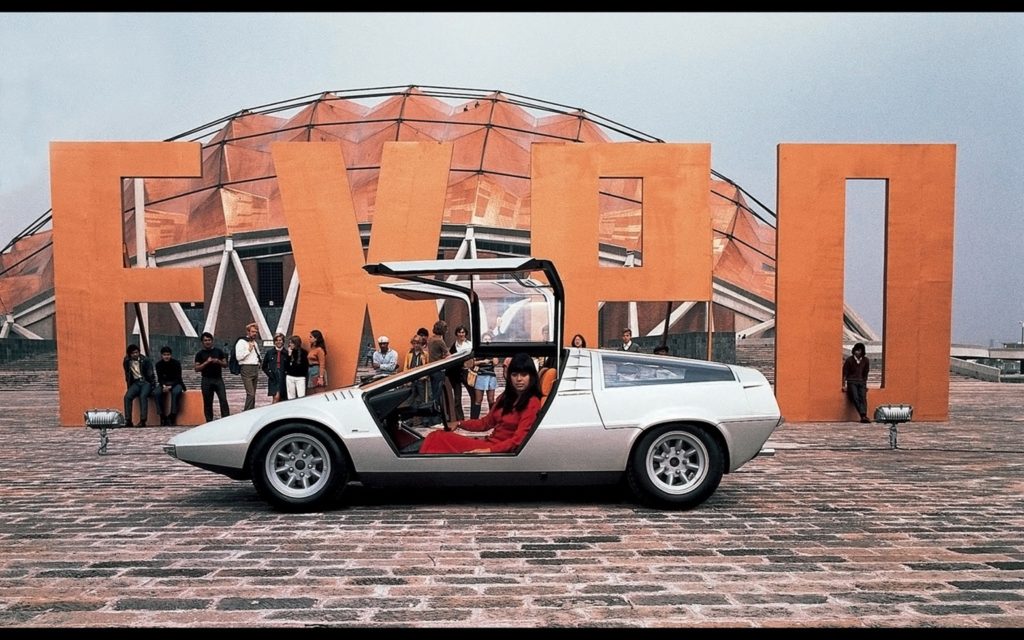 Porsche Tapiro
Produced as a functioning concept car for the 1970 Turin Motor Show, the Porsche Tapiro was the gullwing special that Stuttgart should have built. Within its wedge, shaped design styled by Giugiaro, sat a Porsche 914/6 chassis, a mid-mounted 2.4-litre flat-six engine good for 220hp with a redline of 7800rpm and dual gullwing doors front and back for both cabin and luggage access.
Oddly, this one-off was sold to a Spanish industrialist who found it too tempting. I mean, can you blame him? From here the cars history goes a bit awry as the Tapiro was burned into a wreck either by protesters or by a road accident, no one seems to know which. This led the Giugiaro Museum to claim it back where the unrestored remains are on display today.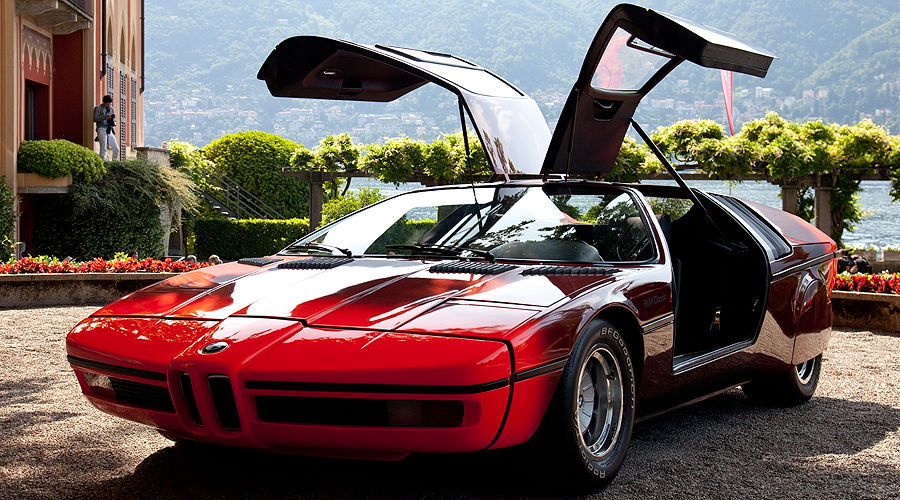 BMW E25 Turbo concept
The BMW E25 Turbo is owed a great debt by the likes of the M1, Z1 and 8 Series models – all of which borrowed from its futuristic design. Built in 1972, it was the BMW of the future with gullwing doors, a low slung body and a space-age cabin with a digital dash and various readouts. It got a mid-mounted engine layout, with a turbocharged 2.0-litre four-cylinder borrowed from a BMW 2002, it made 276bhp running to 60mph in 6.6 seconds before hitting 155mph at the top end – basically a rapid car for the time.
Only two were ever made, so if you want one (as I do), then you'd better get saving.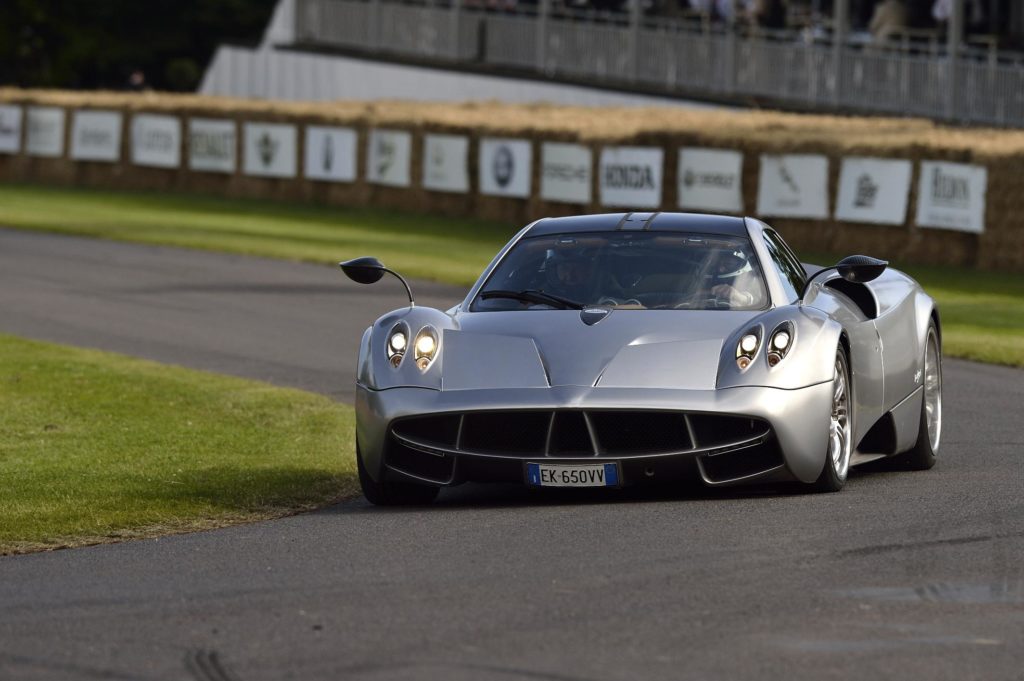 Pagani Huayra
No gullwing cars list would be complete without this, the Pagani Huayra. A true supercar that gets a handbuilt 6.0-litre twin-turbo V12 heart from Mercedes-AMG giving it 720bhp and 737lb-ft of torque giving it the pace to match those heart-stopping looks.
With all of this might and power on tap, you should have no doubt the Huayra is quick – with an alleged 0-60mph time of 'under' 3.5 seconds it will also hit speeds of 230mph. One interesting fact about it is that the Huayra incorporates four aerodynamic airbrake-style flaps, one in each corner that helps maximise downforce depending on how hard it is cornering or stopping. All we know is that it is a little piece of gullwing doored insanity that Horacio Pagani shared with the world, making it a better place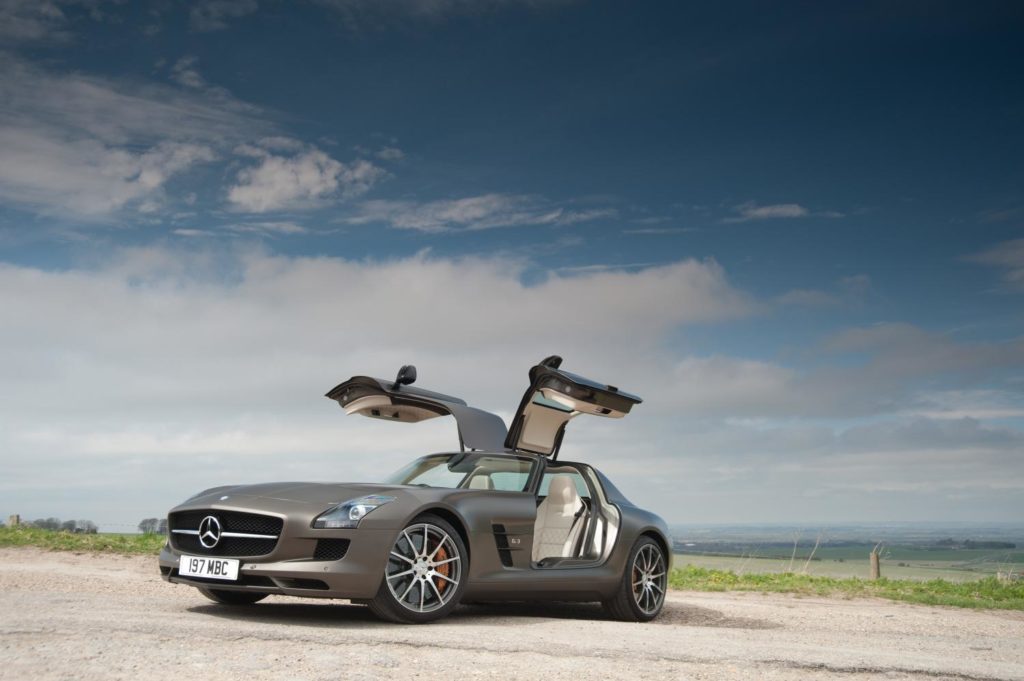 Mercedes SLS
A spiritual successor to the legendary Mercedes-Benz 300SL, the SLS was the 'lighter' follow up to the SLR Mercedes McLaren that added more muscle combined with serious anger issues. Spawning a number of AMG variants from the '63' badged cars that got a growling V8 engine with 563bhp on tap to the face-eating 622bhp SLS Black Edition that would probably try to kill you with a 0-62mph sprint time of 3.6 seconds.
For all of its insanity though, the SLS had a tech fest hidden under that shapely body in a car that was rather brutal and great to look at. It even had explosive charges that would fire the gullwing doors out if you happened to roll it over – which in the Black Edition would be more than possible.
---