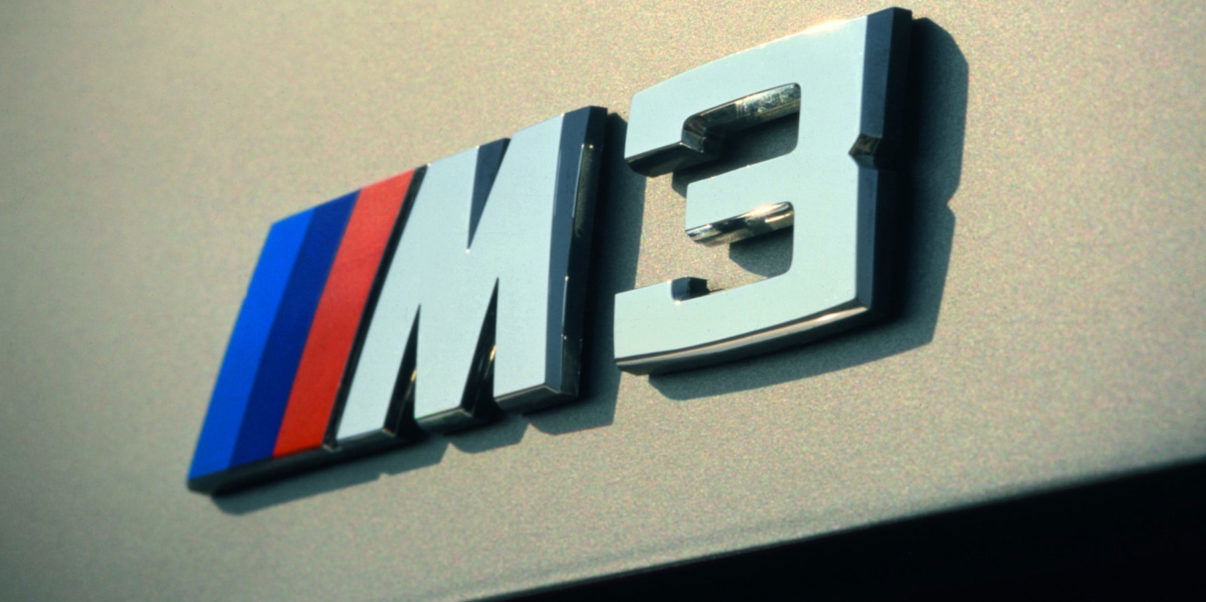 The story of the superfast BMW M3
Since 1986, few badges have caught the attention of BMW fans – or enthusiasts of high-performance saloons in general – as M3. It's a very straightforward name, indicating simply that the car it refers to is a 3-Series developed by BMW's Motorsport Division (or M Division as it is now known), but it conjures up images of cars going quickly, making an impressive noise and occasionally pointing several degrees from the direction of travel.
There have been many different kinds of M3, but they are all wonderful in their own way. Here's a look at some of the highlights.
The back story
Like many other cars of its type, the original M3 was created so that BMW could compete in international motorsport with a car based, however loosely, on one you could buy in a showroom.
M3s from the E30 era screamed round race circuits and through rally stages, their 2.3-litre four-cylinder engines operating at very high revs, with great success at national, international and world level.
Evolution
All M3s of this time looked far more aggressive than the standard 3-Series, but the Evolution models took this a stage further. Later ones also had larger, 2.5-litre engines which produced over 230bhp in standard form.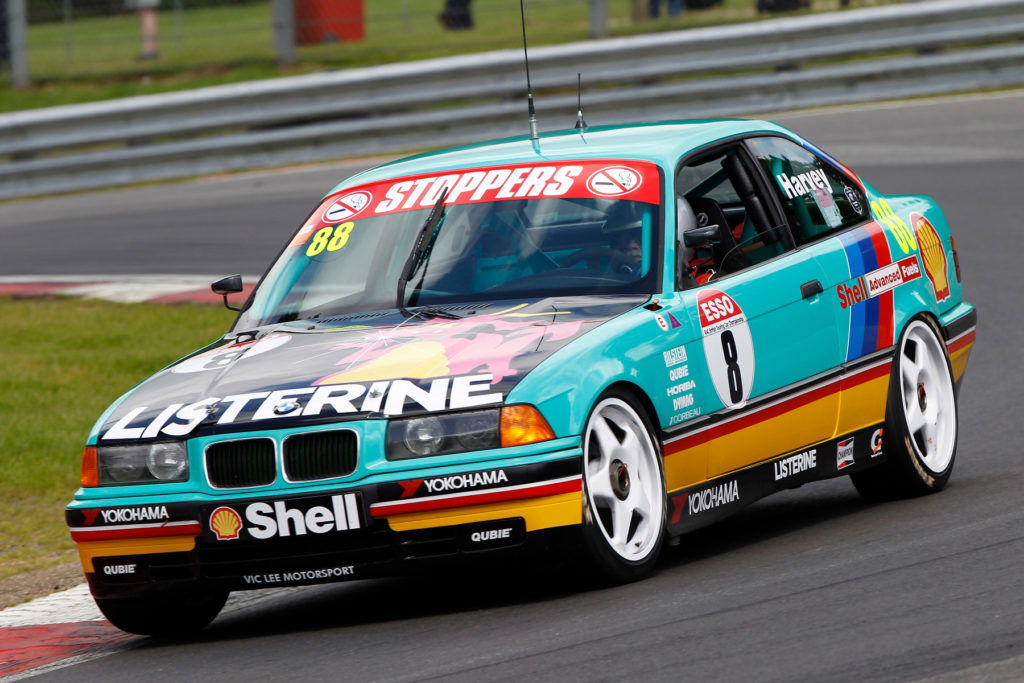 The E36
The first M3 was replaced in 1992 by the second, which was based on the 3-Series codenamed E36 and fitted with a six-cylinder engine of three or 3.2 litres. It was initially sold only as a coupe, though saloon and convertible body styles became available later.
Unlike the previous car, this one was not developed primarily with motorsport in mind, though it turned out to be very effective in Touring Car racing.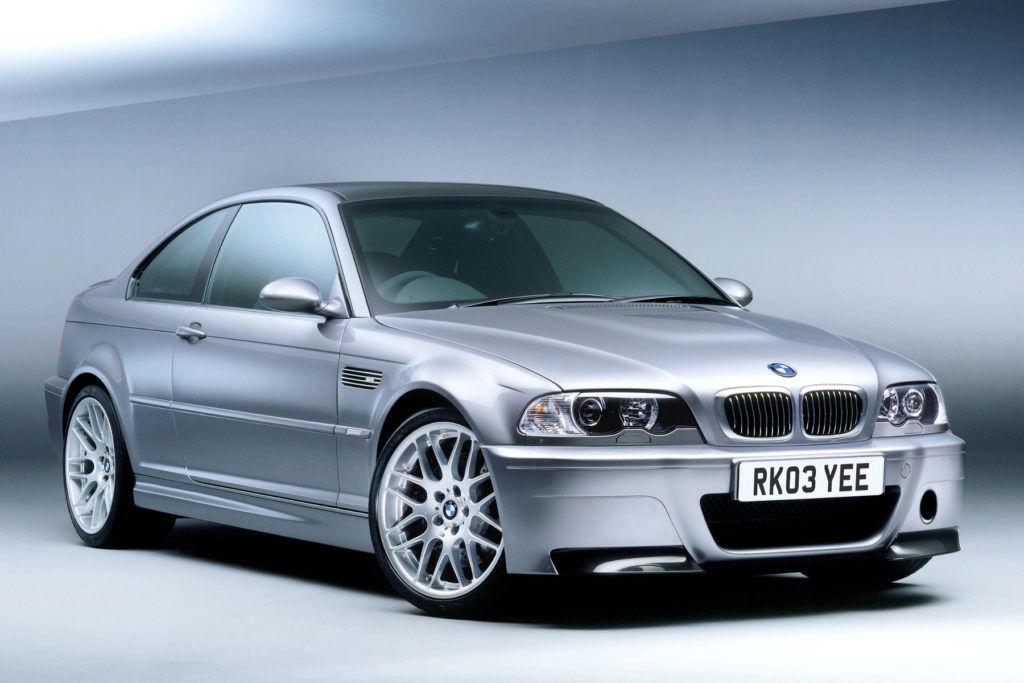 The E46
BMW's third M3 was displayed as a concept in 1999 and as a production model at the Geneva Show the following year. Like the E36, but very much unlike the boxy E30, it had flowing lines, and was in fact sold only as a coupe or a convertible.
Most M3s at this time had 3.2-litre six-cylinder engines, but there was also the exciting alternative of a four-litre V8.
The rarest version was the lightweight CSL (pictured), which cost £58,455 in the UK. That was Porsche money at the time, and an awful lot for a car which looked not unlike a basic 3-Series, but it bought you a tremendous driving experience and, thanks to the very short production run, a feeling of exclusivity.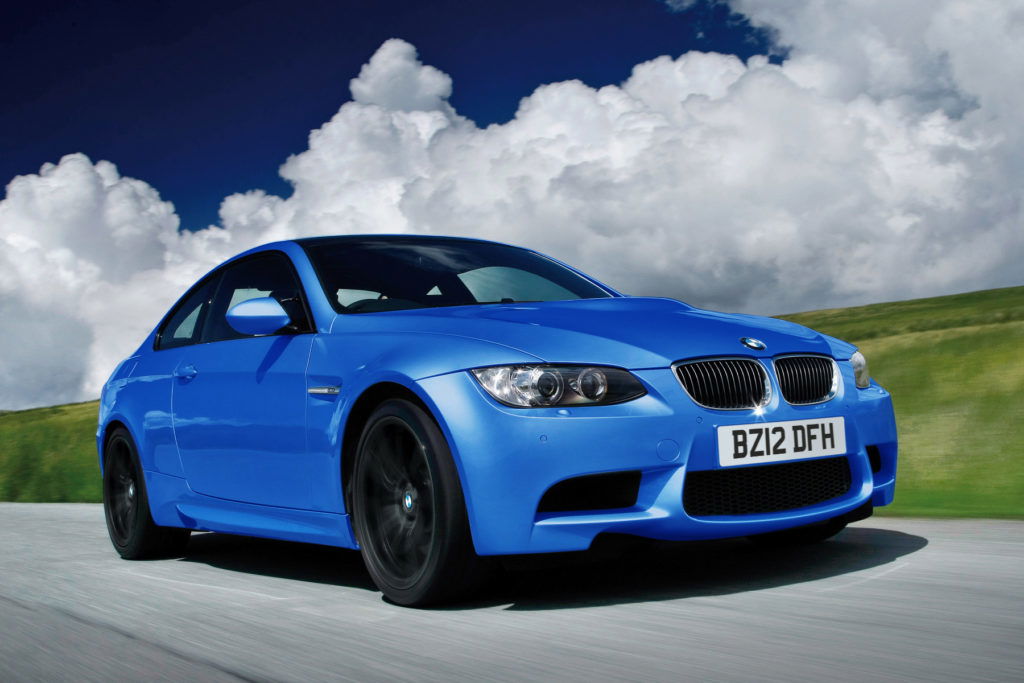 V8s only
The fourth M3 was introduced in 2007 and sold in all three of the body styles used previously – saloon, coupe and convertible.
The only engine was a new V8, available as a 4.0 and a 4.4. It was derived from a slightly earlier five-litre V10 used in the M5, and is the last non-turbo V8 BMW ever produced. It won its class in the International Engine of the Year awards five years in a row, from 2008 to 2012.
The best?
Despite what we've just said, this M3 wasn't all about its engine. Press reports were enthusiastic to the point of gushing. More than one journalist regarded the car as the best in the world.
Back to racing
In 2012, BMW returned to the German Touring Car Championship (better known as the DTM) with three teams of two drivers, all using dramatically non-standard versions of the M3.
The project went very well. Canadian driver Bruno Spengler, who had joined BMW after driving for Mercedes in previous seasons, beat former team-mate Gary Paffett to the title by just four points out of nearly 150.
Although he was born in France, Spengler is to date the only non-European national driver to have won the DTM.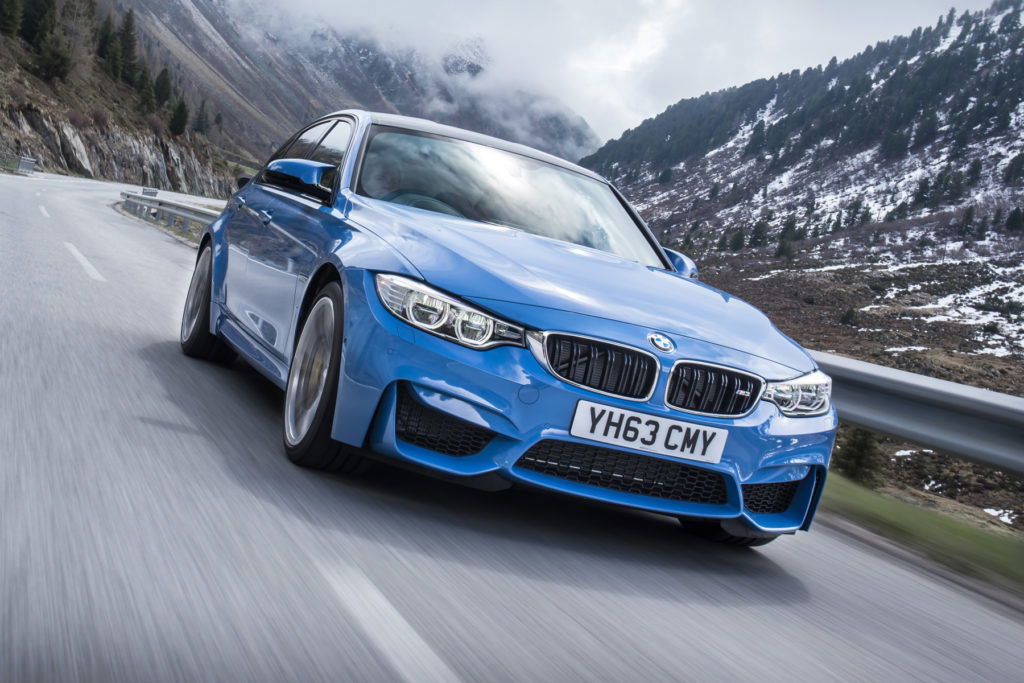 Parting of the ways
For the first time since the 1970s, BMW decided in 2011 that its medium-sized family car would not necessarily be called the 3-Series. The name would still apply to saloons, but coupes and convertibles would now be known as 4-Series.
By the same process, the performance variations were known as M3 or M4 depending on body style. Although their drivetrains were identical, the fact was that from now on the only 'true' M3 (if it really matters) would be the saloon.
Turbo
The new M3 didn't arrive until a couple of years after the launch of the equivalent regular 3-Series. When it did, there was some dismay about its engine. In order to achieve acceptable official fuel economy and CO2 figures, BMW had been obliged to replace the big V8 with a smaller three-litre six-cylinder which, for the first time in M3 history, was turbocharged.
This engine had a lot of power and sounded fine, but people who had enjoyed taking the V8 beyond 8000rpm missed its unearthly howl.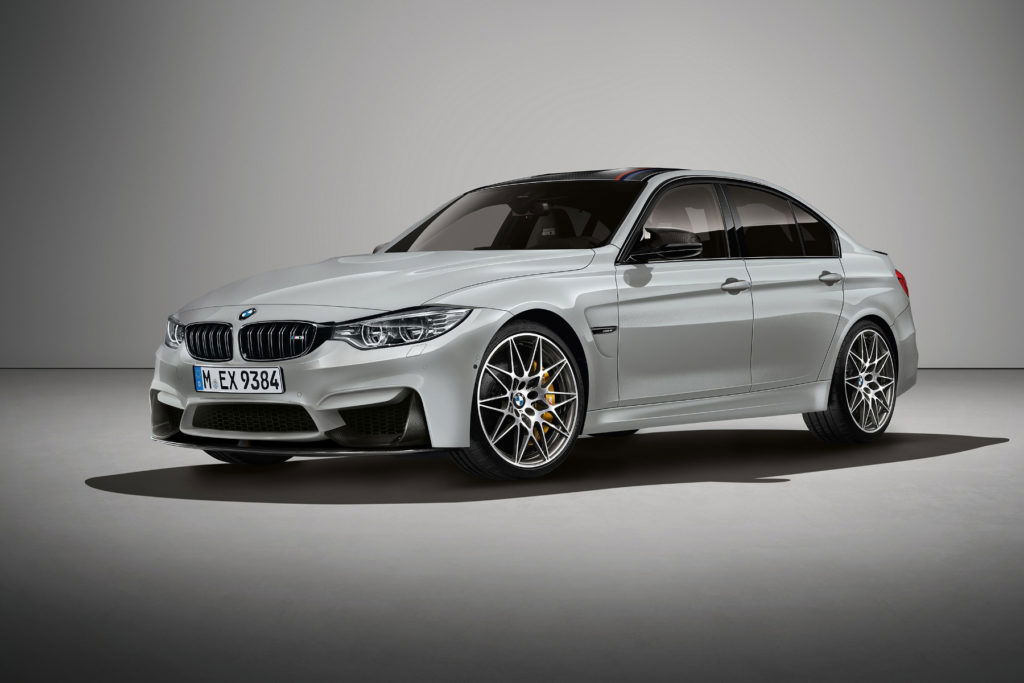 Anniversary edition
The M3 reached its 30th birthday in 2016. BMW celebrated by creating the 30 Jahre Edition. This was fitted as standard with the normally optional Competition Package, which increased the power output to around 450bhp, and adaptive suspension.
Only 30 right-hand drive examples were produced for UK customers. They cost £82,675 each, which made the 2004 CSL seem like a bargain rather than, as we thought at the time, frighteningly expensive.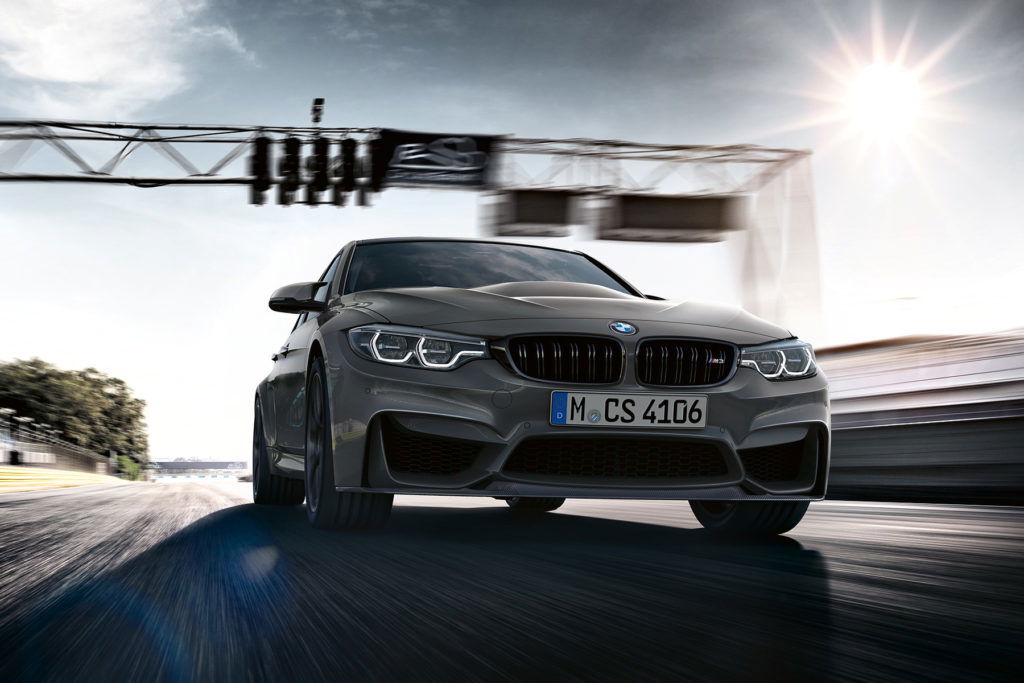 The CS
Even more expensive than the 30 Jahre Edition at £86,380, the CS special edition launched early in 2018 had a higher power output and a lower kerbweight of 1585kg. BMW achieved this weight reduction by various means, including fitting a carbonfibre bonnet which was claimed to be around 25% lighter than that of the standard M3.
The official 0-62mph time was 3.9 seconds, an outstanding figure for a rear-wheel drive saloon.
This is likely to be one of the last M3s of its generation. The next one is expected to be lighter and to have four-wheel drive, at least as an option.
---