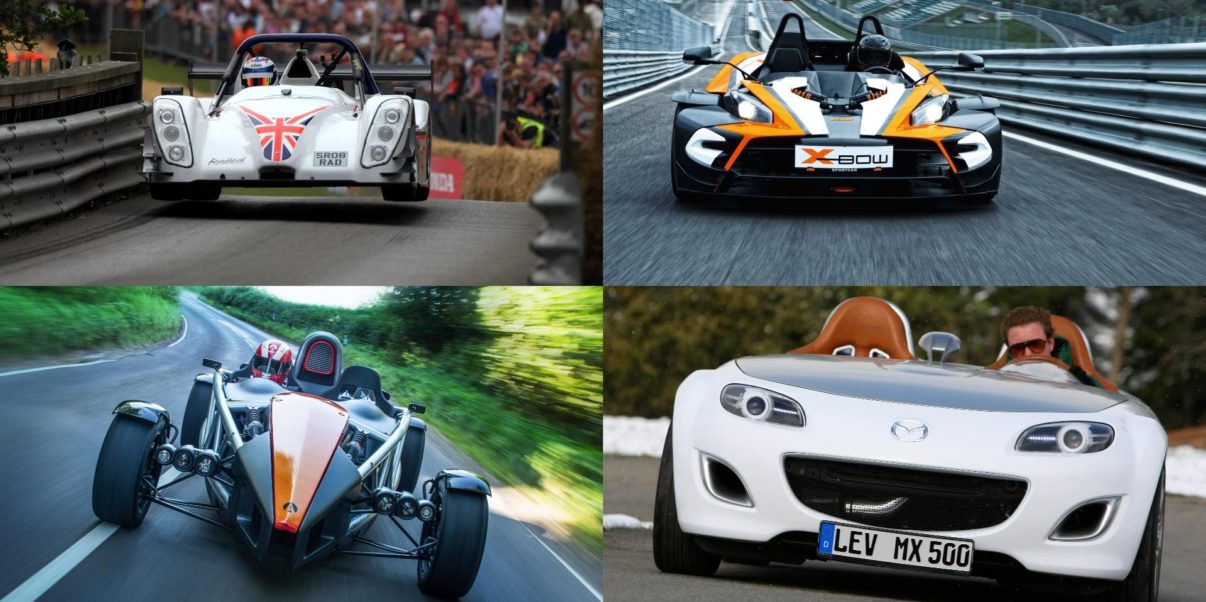 The maddest cars with no windscreen
There are a wealth of cars that offer creatures comforts in winter such as a warm heater, comfy heated seats, and a roof and a windscreen to keep out the elements. But if you're the 'outdoors' type who thinks that spending a night in a tent halfway up Mount Snowdon is 'a good time', then a normal car with a roof and windscreen is not for you.
Instead, your daily transportation needs require something a bit more barren – something that will allow you to embrace the elements full on. Cars of this type are rare for obvious reasons, and a bit mad, I mean why would you want the entire world in your face at 70mph on a daily basis?
Because a car without a windscreen or a roof represents the ultimate in driving experiences. As F1 drivers don't get a windscreen and they enjoy what they do… Except for Kimi of course. All of the elements, and the speed and fury, right in your face leaving you nowhere to hide when blasting down a B-road or around a racetrack.
These are our picks for the maddest cars ever built without a windscreen
Morgan 3 Wheeler
First off, a car that gives you more by having far less – the Morgan 3 Wheeler. A piece of retro greatness that looks like a cross between a retro coffin and a bathtub with three wheels bolted to it. For starters not much is actually inside the car, the engine and twin exhausts are external to the bodywork ensuring both are health hazards.
The V-twin 2.0-litre motor is mounted to a five-speed Mazda gearbox driving 82bhp to the rear wheel. Yes, this Morgan is one-wheel drive with the contact patch of a post-it note. The fun factor comes from the lack of a windscreen, no doors and a 525kg kerbweight firing it to 60mph in 6 seconds.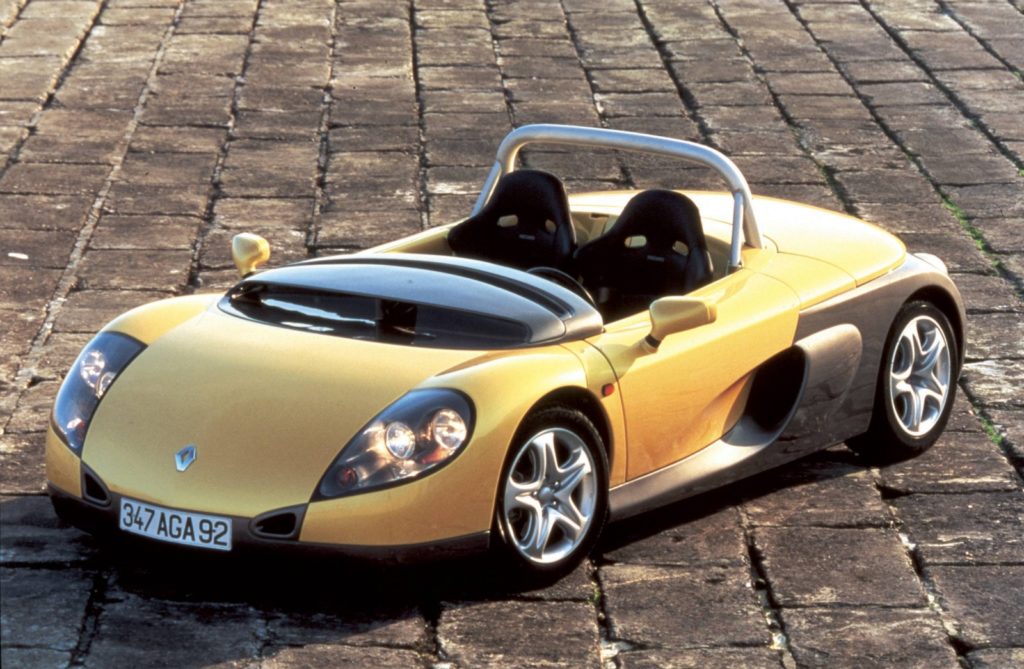 Renault Sport Spider
Built to celebrate the success of the Williams F1 team in the mid-1990s, the Renault Sport Spider was powered by the same 148bhp 2.0-litre engine found in the iconic Clio Williams. This gave it enough thrust to sprint to 62mph in 6.5 seconds.
Only 1685 Sport Spiders' were ever built with 96 making their way into the UK. Inexplicably, the UK version got a windscreen kind of missing the point of the car in the first place. Regardless, continental versions gave the full 'in your face' fly eating experience ensuring the Renault Sport Spider went into history as a mad moment for the French carmaker.
Ariel Atom
The mad people who built the Ariel Atom describe it as "No Roof, No Compromise." Which is just another way of saying that every journey will be a near death experience. The Atom gets a tubular frame chassis, a screaming 2.0-litre turbocharged Honda engine with 320bhp and not much else at all.
This bare-bones setup can fire the Atom from 0-60mph in 2.8 seconds in a car that allows you to see its suspension components working as you corner. At just 520kg dry, the Ariel Atom is the quickest way to be 'at one with nature' even if most of it will be centred on your face.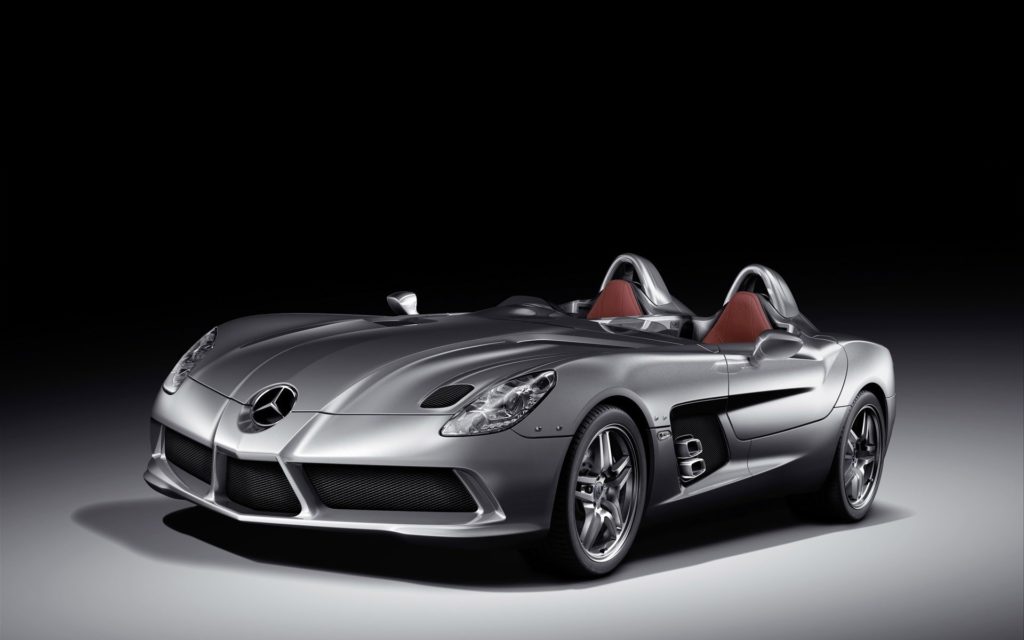 Mercedes McLaren SLR Stirling Moss
As a final swansong to the McMerc SLR, the Stirling Moss was a fitting one. Shorn of its roof lost it 200kg in weight making it a lightweight special. Additional strengthening was added to the bodywork, including an extra cross-member behind the seats and more metal on the sills making it one of the most rigid roofless cars ever built.
The cost of all this letting the rain in ability? A snip at £660,000 that now goes for over £1m. To help avoid the rain, the 5.5-litre V8 engine produces 641bhp that can rearrange your face in 3.5 seconds to 62mph before likely killing you entirely at its 217mph top speed.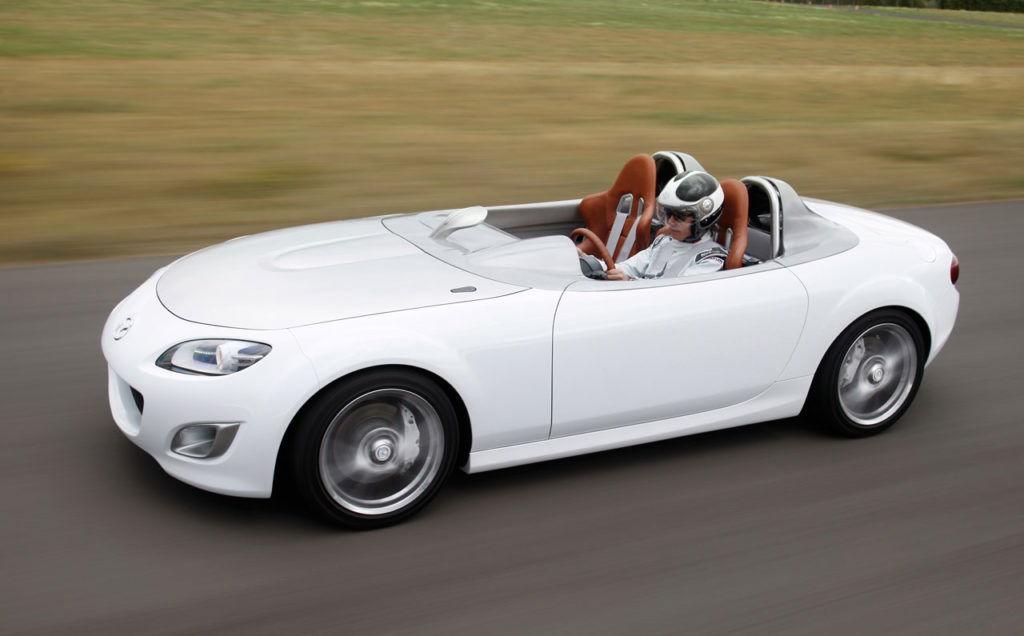 Mazda MX-5 Superlight
As birthday presents go, the MX-5 Superlight has to be on everyone's wish list. Built to celebrate the models 20th birthday its power came from a 124bhp 1.8-litre engine. Thanks to losing its roof and windscreen it only tipped the scales at a svelte 995kg which meant it would have offered fairly brisk performance.
For reasons we still don't quite understand the Superlight never got past the concept stage – forever remaining a distant dream of what surely could have been the ultimate MX-5.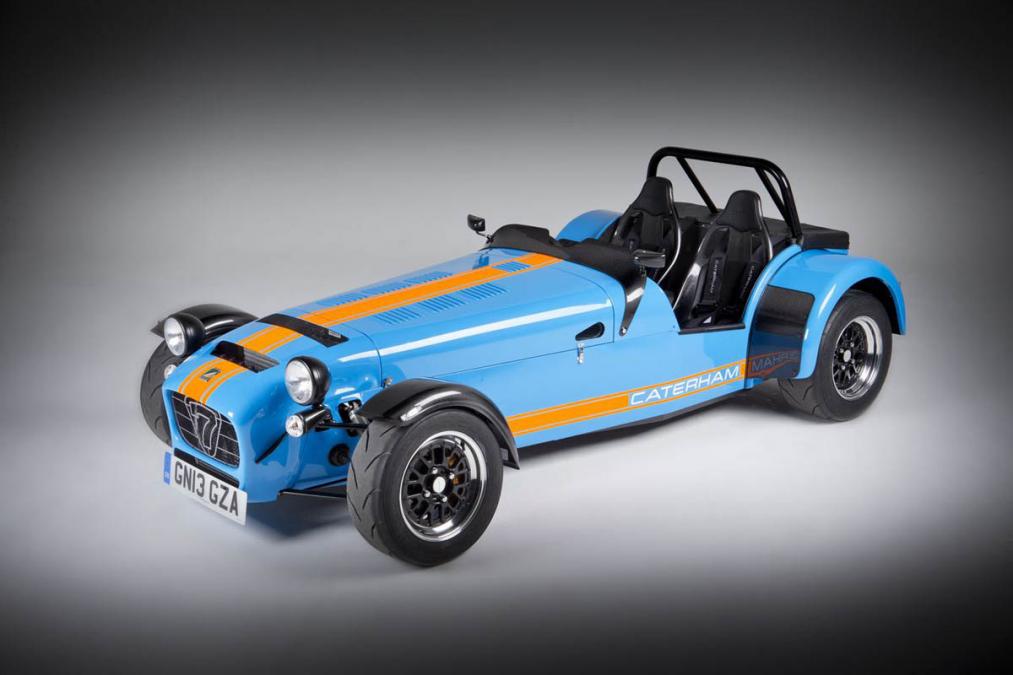 Caterham Seven 620R
For a car company that is a bit mad, Caterham managed to outdo themselves with the 620R. They gave it even more power while throwing the windscreen away leaving the driver with no other option than to take all of the elements head-on.
Powered by a 2.0-litre supercharged engine pushing out 310bhp, the 620R could catapult to 60mph in a fly eating 2.9 seconds flat. Yikes as they say. This dual lesson in rearranging the laws of physics and near death experiences could carry on to 155mph for those brave or stupid enough to attempt it.
KTM X-Bow R
Some carmakers have struggled when they first decide to attempt four-wheels, not KTM though who stunned the world with the X-Bow R. No windscreen, check, no roof, check, trip computer controls next to the lap timer on the steering wheel, because of course they are, sanity; nowhere to be seen.
The design of the X-Bow R wasn't just for show either, with the bodywork capable of generating 200kg of downforce at 124mph it was blistering in the corners. Power came from a 2.0-litre TFSI turbocharged engine producing 295bhp. 0-62mph was dispensed with in a supercar matching 3.9 seconds before hitting 137mph at the top end.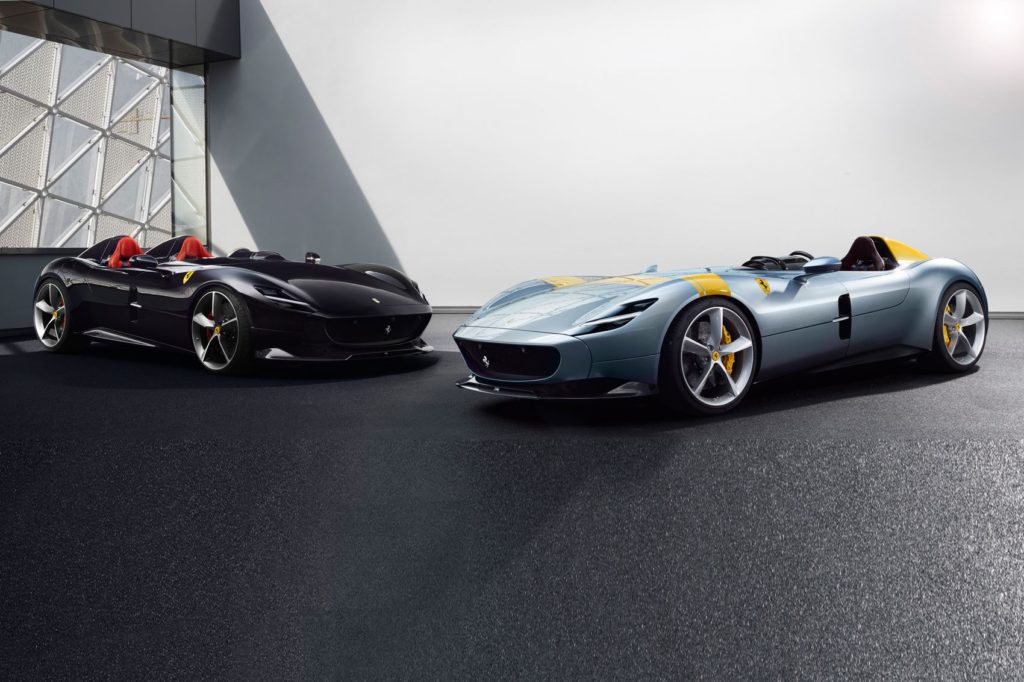 Ferrari Monza SP1/SP2
The twin pairing of SP1 and SP2 supercars was Ferrari's way of showing they are perhaps not so serious after all. Both got the 6.5-litre V12 from the 812 Superfast, with a little fettling via variable inlet ducts and an ECU tweak raising power to 789bhp (up 10bhp on the 812).
Buyers could pick from the single seat SP1 for those with no friends or the more sociable SP2 where you could enjoy rearranging your face with a friend. The SP1 weighed in at 1500kg dry, with the SP2 gaining 20kg due to the additional seat. The SP1 is 160kg lighter than the Superfast on which both cars are based thanks to carbon fibre bodywork. As you'd expect both are quick cracking the 0-62mph run in 2.9 seconds hitting 186mph flat out.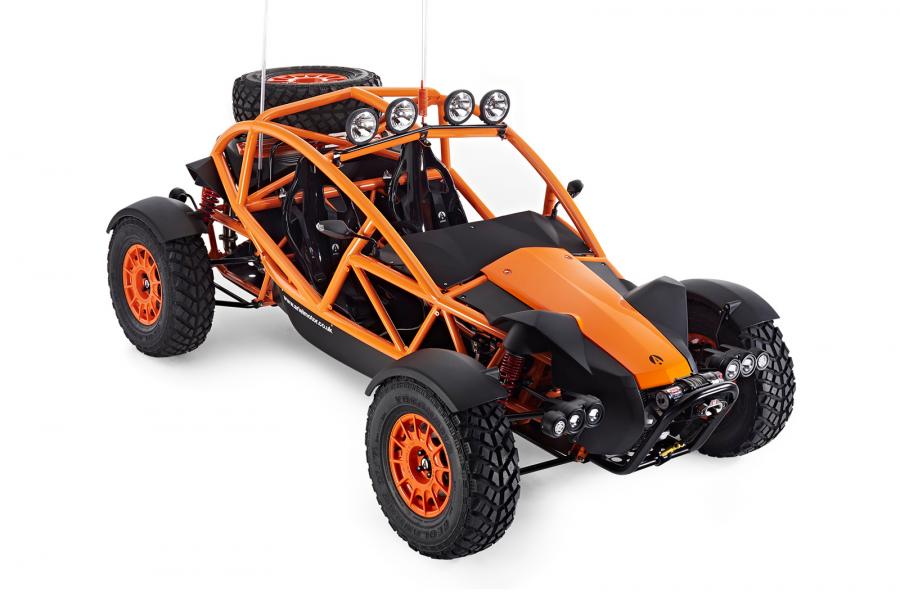 Ariel Nomad
When you first see an Ariel Nomad, words like 'crikey' and 'blimey' may be uttered. It is Ariel's version of what a barebone scorching fast off-roader should be. Sitting over the back axle is a 2.4-litre four-cylinder 'K24' Honda engine good for 235bhp and 221lb-ft of torque.
The 0-60mph time is quoted at 3.4 seconds on tarmac, which we assume will be reasonably close on gravel. Top speed is 134mph, which is fast enough considering the tyre noise from those fat off-road tyres at 100mph is alleged to be deafening. It even comes with an optional fit windscreen if an owner is not feeling very brave.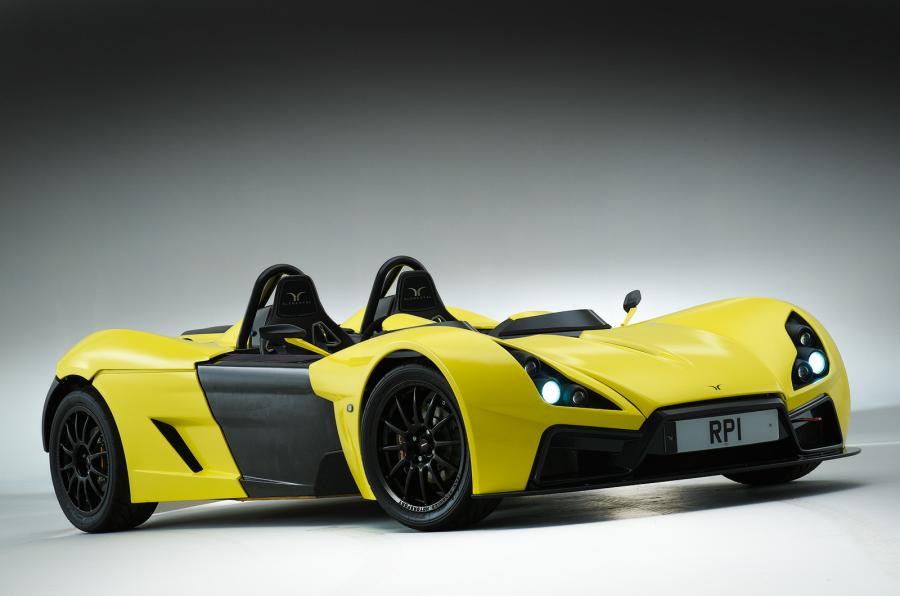 Elemental RP1
The Elemental RP1 is a lightweight sports car from a lightweight sports car company from right here in the UK. It was developed by key men who used to work for McLaren meaning it should be good. When we say lightweight, we mean it as the RP1 weighs just 595kg.
Powering this featherweight is a Ford sourced 2.0-litre turbocharged Ecoboost engine producing 320bhp and 332lb-ft of torque going to the rear wheels via a six-speed sequential gearbox. Its bodywork is littered with diffusers around the car, generating 100kg of downforce at 100mph, 400kg at 150mph without the need for a clumsy looking wing.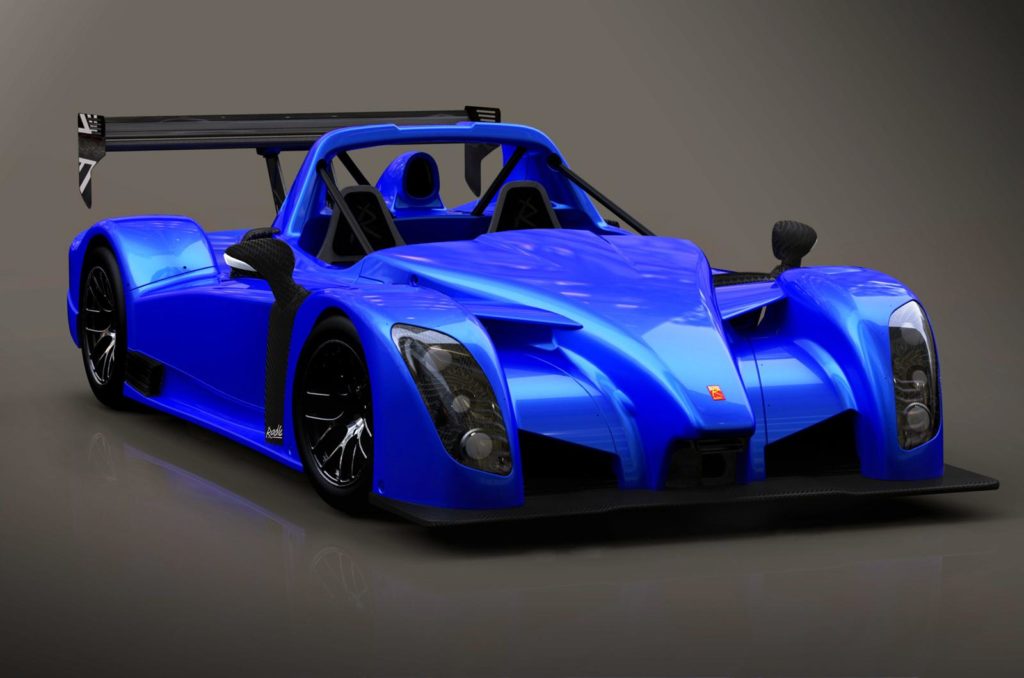 Radical SR8 RSX
The key to the Radical SR8 RSX is in its name. Take the 3.0-litre turbo V6 that powers it which will scream its way to 10,500rpm churning out 440bhp as it goes. Weight comes in at 860kg in a car that's the size of an average supermini that can generate 900kg of downforce at speed putting it on the list of 'cars that could drive on the ceiling.'
All of this brutal force though comes at a cost. Namely the £131,940 price tag and that it doesn't have number plates. So you'll need another car to tow it to a track, or your own private tunnel for death-defying acts of upside down bravery.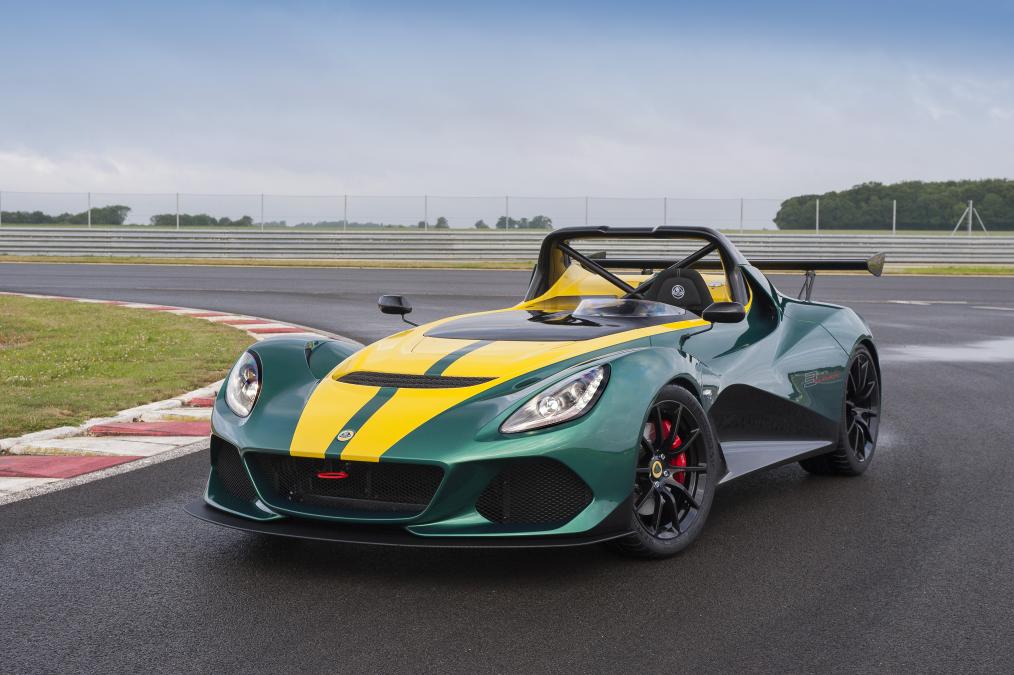 Lotus Three Eleven
If there was one Lotus that defines the 'add lightness' mantra, then the Three Eleven takes it all of the way. In road trim, this roofless and windscreen-less car weighs just 925kg. Thrust comes from a supercharged 3.5-litre V6 engine making 410bhp resulting in a car that could crack 0-60mph in 3.3 seconds onwards to a 180mph top speed.
Not fast enough for you? You're in luck, as Lotus also built an even faster track version as well. It had the same engine with power going up to 460bhp, and less weight with a track-focused 890kg to haul around making it a blur to 60mph in only 2.9 seconds.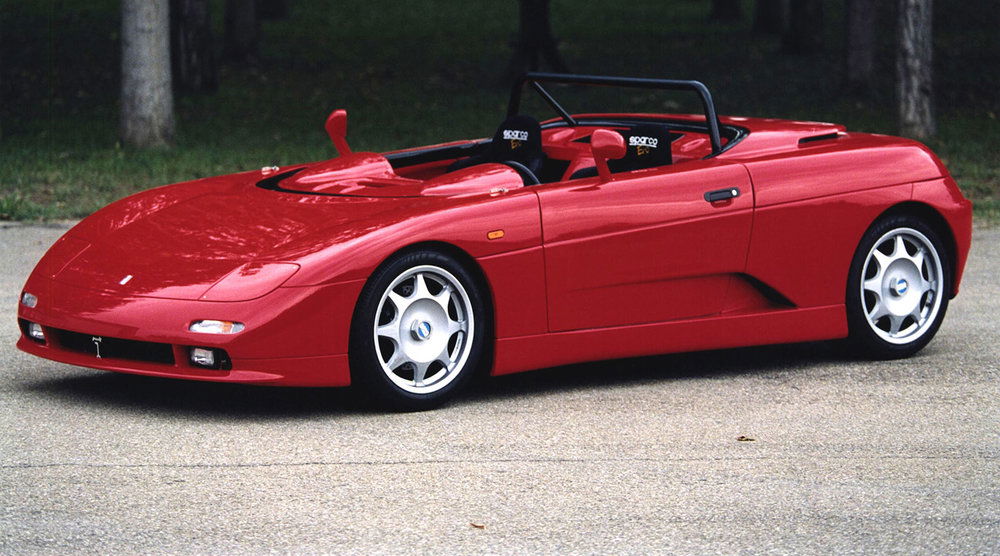 De Tomaso Guara Barchetta
With concept car looks and a BMW V8, the De Tomaso Guara Barchetta had both rarity and cool factor. It was a standard Guara model with the roof and windscreen chopped off. It had a mid-mounted engine layout, with the 4.0-litre engine found in the BMW 8 Series of the time and a six-speed manual gearbox.
Its design was low slung and wide with a pair of gorgeous pop-up headlights. The Guara was De Tomaso's final production car before they went under. As for how many roofless Barchetta versions were built? Depending on who you speak to, seven were produced, or ten or maybe even twelve examples. All we do is that the last time one came up for sale with 258 miles on the clock, it had a price tag of £250,000. Which we think is worth every penny.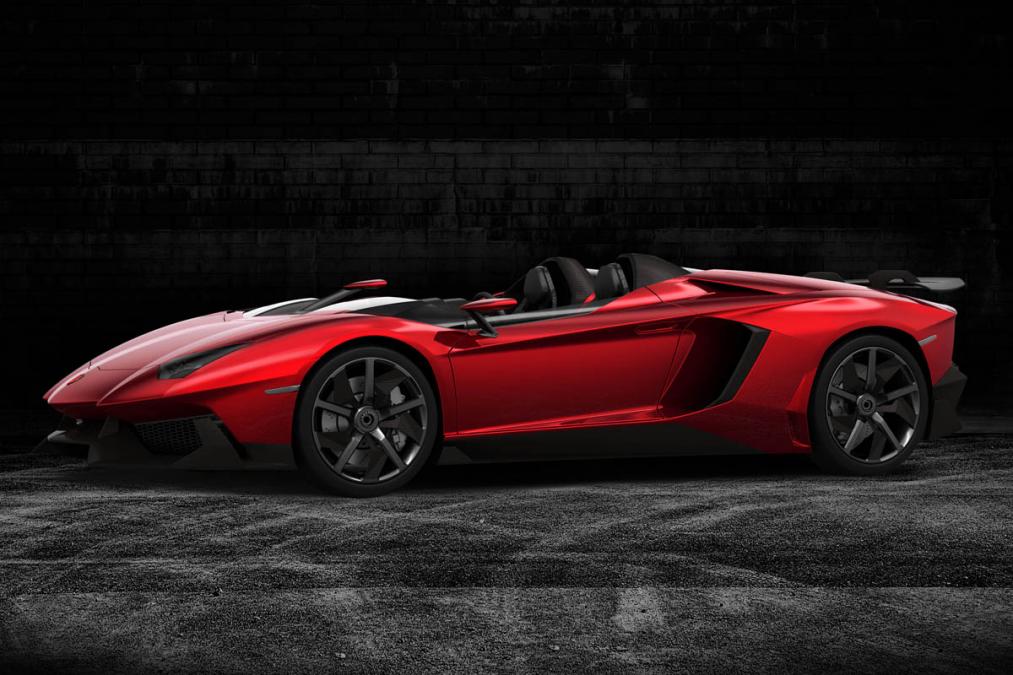 Lamborghini Aventador J
The Lamborghini Aventador J is a one-off edition of the existing LP700-4 supercar. It harks back to the 1970 Lamborghini Jota, a one-off version of the Miura. It uses the same 690bhp 6.5-litre V12 engine as the roofed version but does away with the roof and windscreen to the point where Lamborghini insisted that the driver must wear a helmet due to the cars 'extreme' nature.
The Aventador J saved around 200kg in weight over the standard model, partially down to the cut and shut job, and the extensive use of carbon fibre in the body, and a patented material for the interior called "carbon skin.' No, we are being serious, that is what they call it.
Only one example was built, with the buyer paying £1.75million before value-added taxes. Which is worth every penny we are sure you'll agree.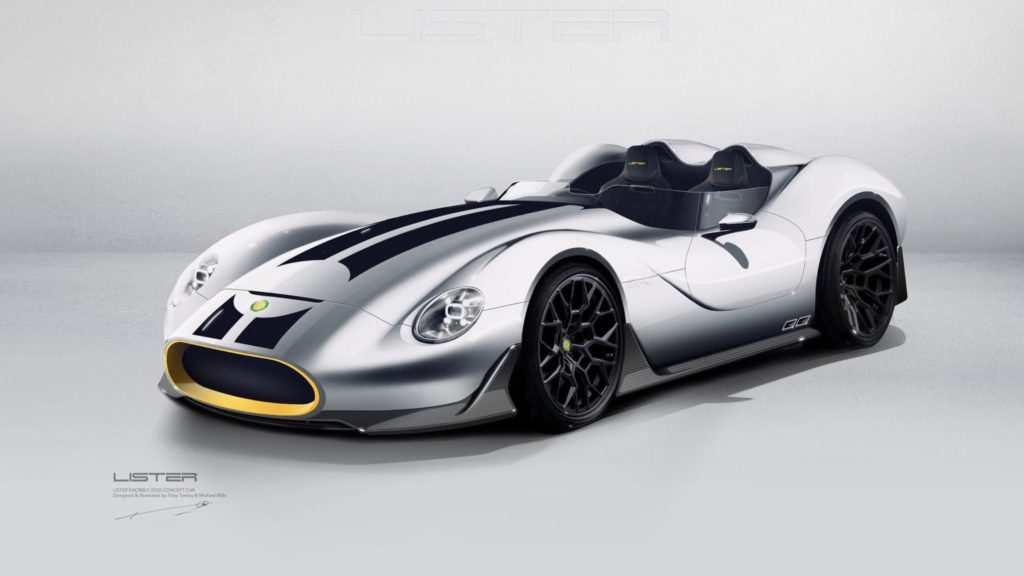 Lister Knobbly
OK, so the new Lister Knobbly is not really a car yet. But firm boss Lawrence Whittaker has confirmed they will build it. A tribute to the original 1958 race car, it comes from the company that likes to give its cars 666bhp, because why not. As for what will sit beneath that stunning bodywork, we'd hope for a supercharged Jag V8 engine that will sound very good with enough power to offer a vast amount of face rearranging ability to boot.
As for how many they'll build and how much. We'd expect not very many at all and very expensive.
---