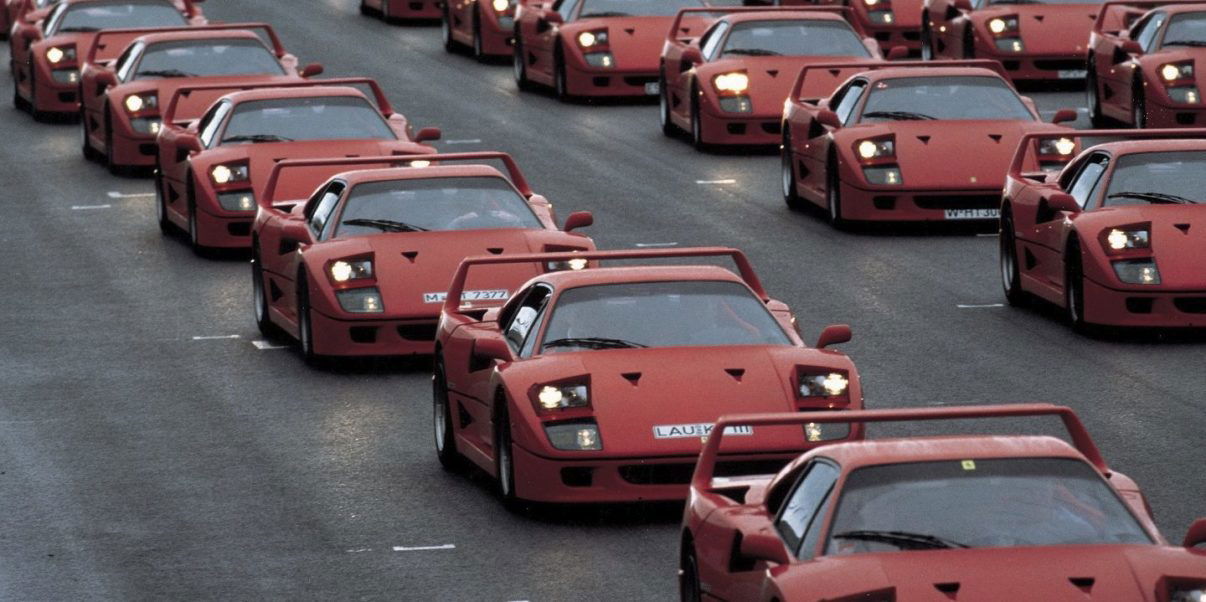 The mass-production cars that are now rarer than a Ferrari
One of the benefits of owning an expensive sports car such as a Ferrari is that they are built in limited numbers. That helps keep prices and exclusivity high and is one of the cornerstones of turning a new car into a sought-after classic someday. After all, there is something special about something that is rare and difficult to obtain.
The opposite is usually true for your standard run-of-the-mill cars, like a Vauxhall Corsa for example. They need to be mass produced to lower costs and make them accessible to more people. Because of their relative accessibility most common cars tend to be used and discarded when they have outlived their usefulness, this means that at some point even the most prolific model on the roads starts to become a rather rare sight.
This turning point can often signal an upward trend in values too, the surviving models have most likely been well cared for and suddenly demand outstrips supply. On the other hand, the attrition rate with Ferraris is rather low, so we end up with a situation where once common cars become even rarer than a supercar, let's take a look at which ones have achieved this impressive feat…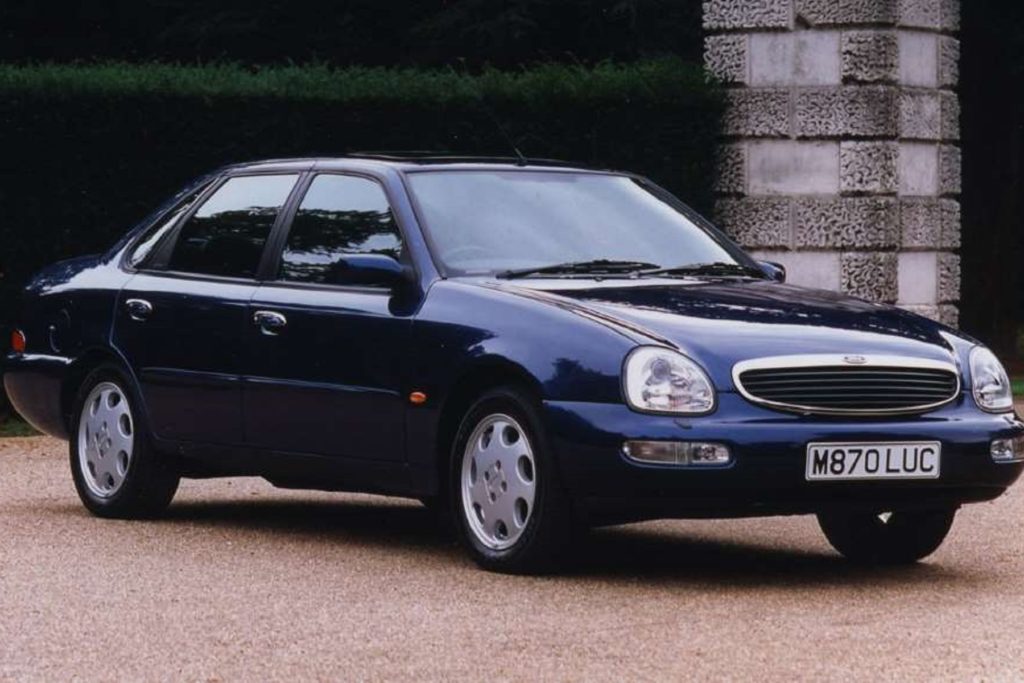 So how accurate are the numbers really?
There are a number of ways to gauge how many vehicles of a certain type remain on our roads, the website howmanyleft.co.uk is one such source, they themselves have a disclaimer stating that their information may contain errors so we have looked at other sources like the DVLA to corroborate our findings.
Results for vehicles manufactured after the '70s should be rather more accurate as they transitioned away from paper record-keeping and incorrectly captured model variants can also throw the data out so we have attempted to focus on models that would be least affected by this.
Ferrari F40-1987
The F40 was essentially a development of the immense 288 GTO, it was meant to be a racer for the road and eschewed just about every driver comfort. 
Enzo Ferrari wanted to make just 400 examples but in the end, 1,311 were built (the number varies a little depending on the source). 
That may have upset the initial customers as it kept prices lower than expected for a while. That is definitely not the case these days, most sell for close to £1-million.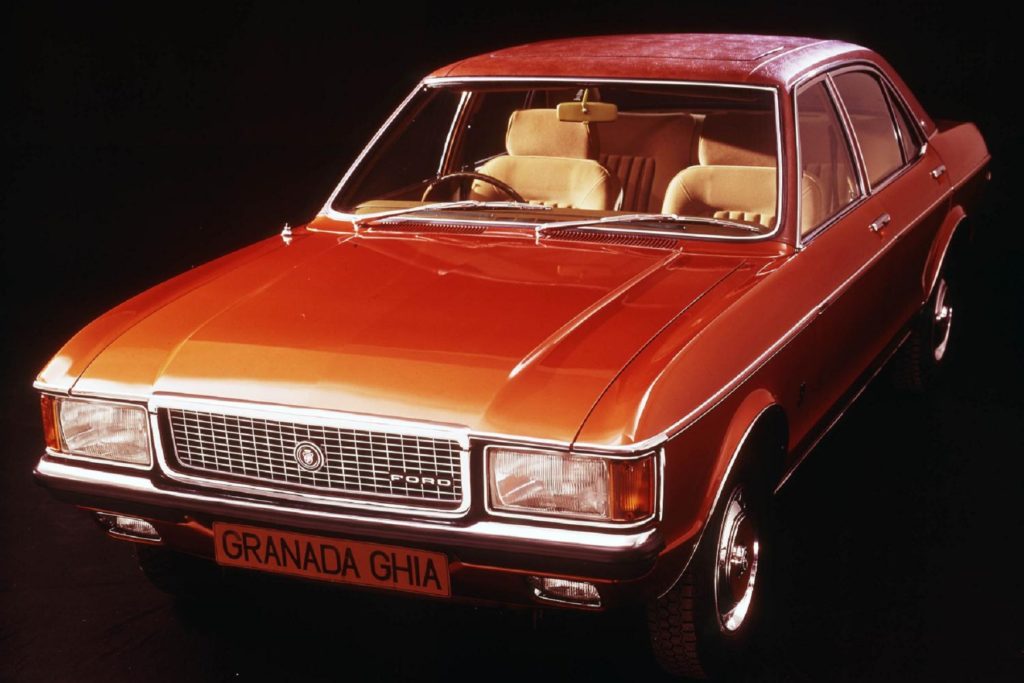 Ford Granada
There are a grand total of 1,448 Ford Granada's left on our roads, that makes them almost as rare as a Ferrari F40 if not quite as collectible.
Still, if you can find one that isn't too rusty then you can step back into the '80s and enjoy the soft (wallowy) ride and rather well-appointed interiors of the top models.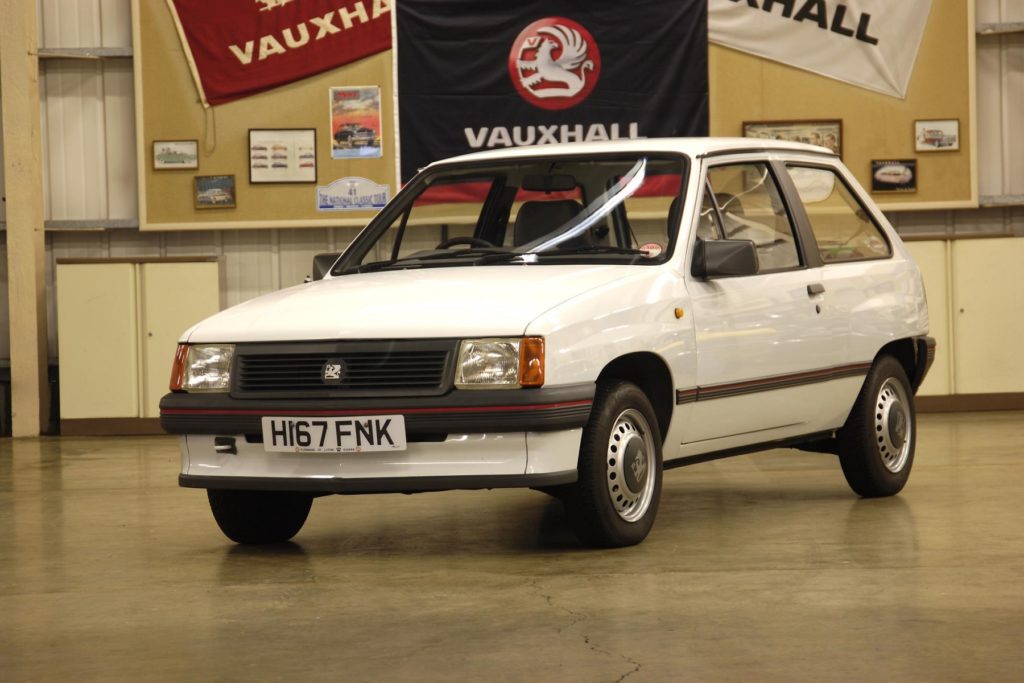 Vauxhall Nova
Now this is a car that at one point could be seen on pretty much every street corner in the UK. With close to 450,000 sold it is astonishing to think that now only 1,294 remain registered. 
That is 17 fewer than an F40, and despite them both having four wheels and a steering wheel you could probably buy every single Nova out there for the price of one F40.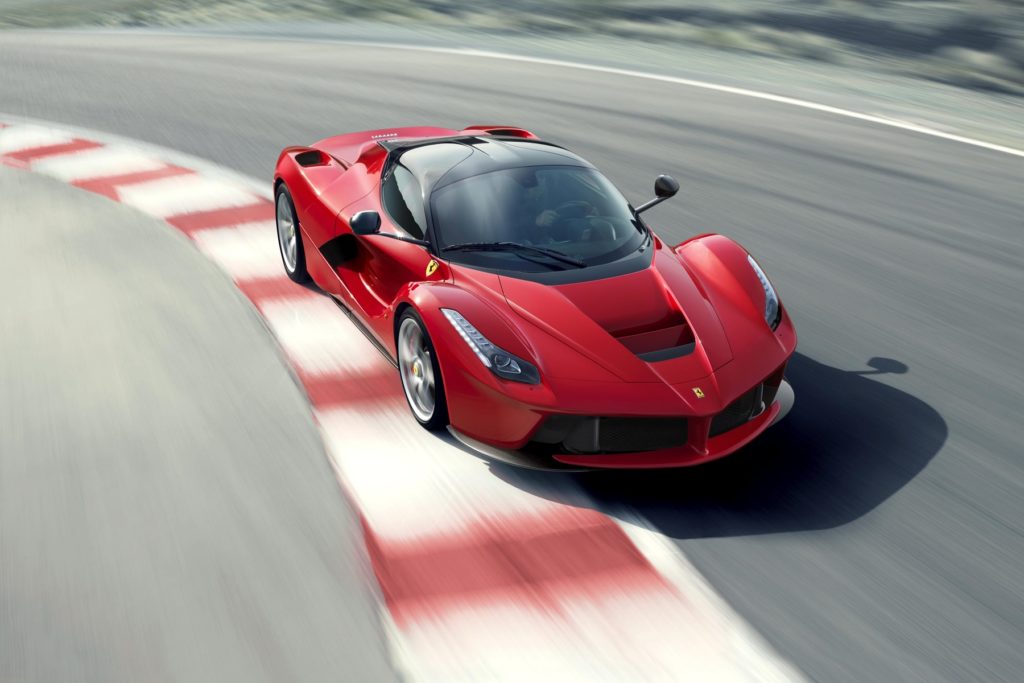 Ferrari LaFerrari-2013
The 963bhp LaFerrari was one of the first hybrid hypercars ever, the hardtop variant arrived in 2013 and quickly established itself as the most extreme road-going Ferrari ever. 
500 examples were eventually built and the convertible Aperta model was even rarer with only 200 units being made.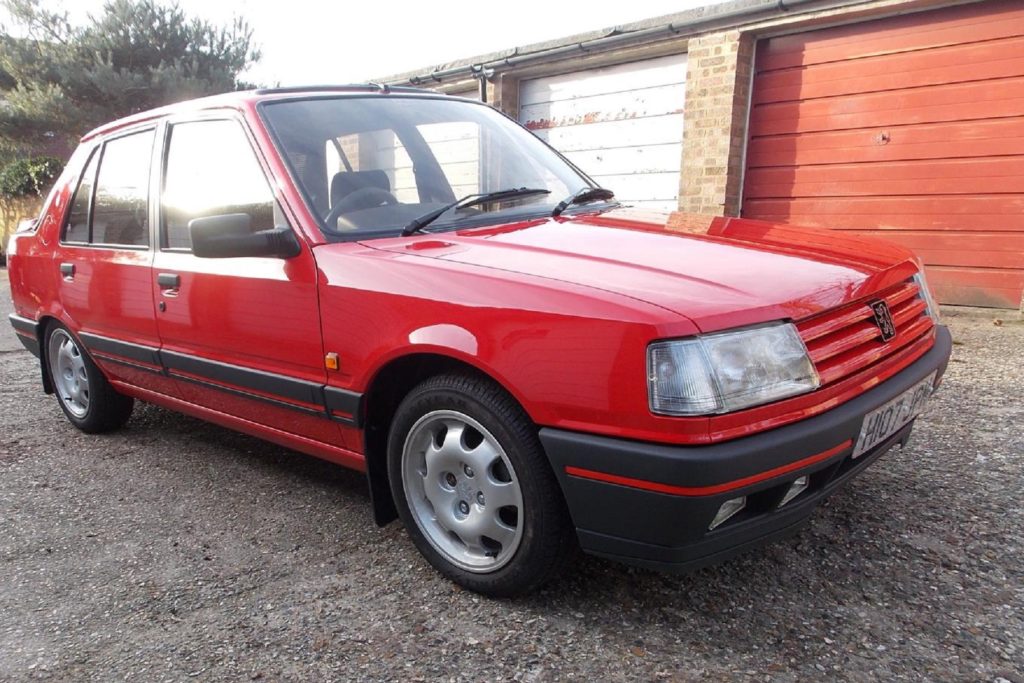 Peugeot 309
The 309 was essentially a more practical if somewhat odd-looking stablemate to the much-loved 205, because of this, sales were never quite as strong. 
There are now only 532 left and you can find some great ones for the price of a LaFerrari oil change, or maybe less. We don't actually know how much a LaFerrari oil change costs.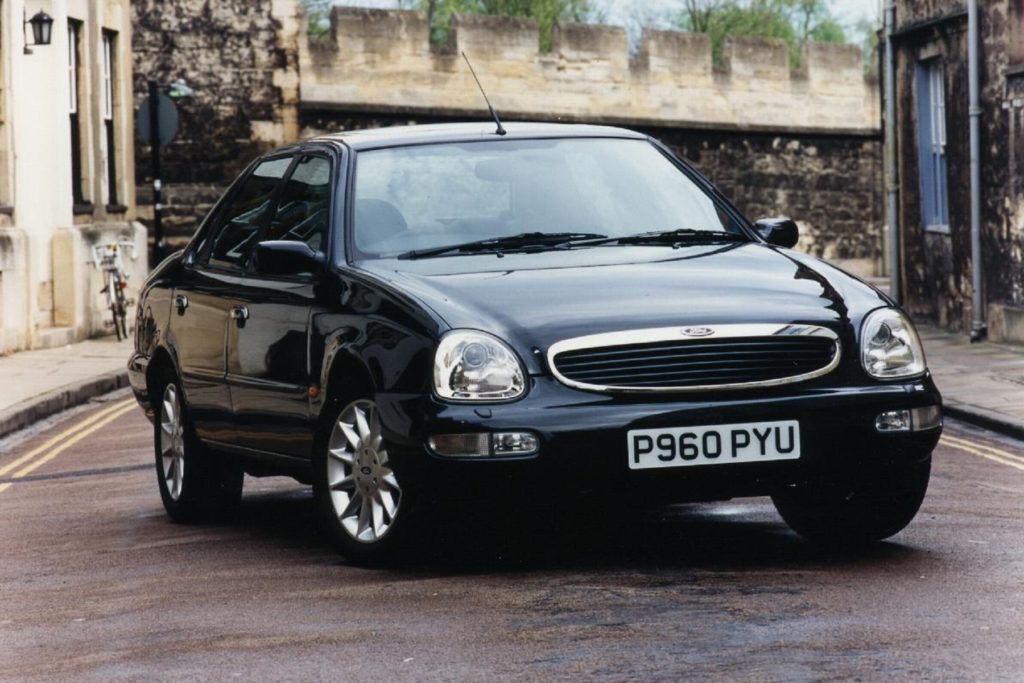 Ford Scorpio
The Enzo's angular F1-inspired lines may have caused some consternation amongst fans when it was launched but that was nothing compared to the fish-eyed Ford Scorpio.
Underneath the hideous looks was a competent saloon car that should have done better had Ford only bothered to do something about its looks. The data on the Scorpio is a bit inconsistent but estimates indicate that there are fewer than 500 left on our roads. 
That is less than the Hybrid LaFerrari which should make it a valuable collectors' item, but it doesn't.
Ferrari Enzo-2002
The 661 bhp V12 Enzo followed in the F40s and F50s tyre tracks as the halo model in Ferrari's range. It was built over a two-year period starting in 2002 and unlike the F40 production was capped at 400 cars. 
Aside from one or two unfortunate accidents just about every one of those cars is still on the roads today, or in this case, an air-conditioned garage.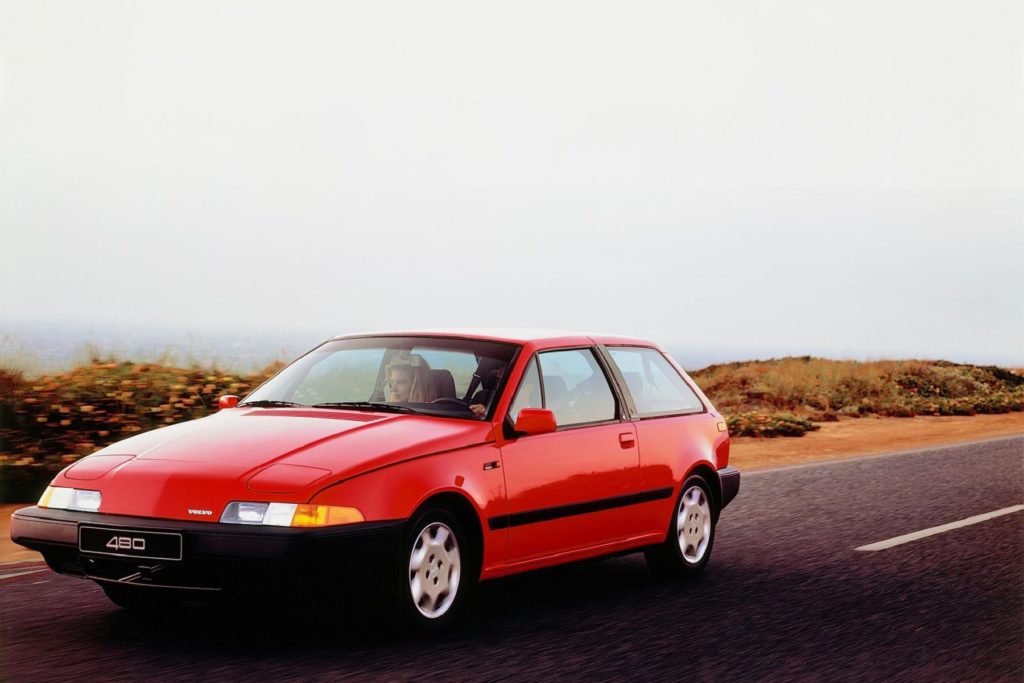 Volvo 480
The 480 was quite a big deal for Volvo, it was one of the first models that helped it shed its boxy, unadventurous styling and dowdy image and was also its first FWD car. Sales were strong but today there are fewer than 300 left. 
The popular 480 ES trim in particular has dwindled from almost 6,000 cars in 2001 to a mere 51 by the end of 2018. It also had pop-up headlights which the Enzo didn't.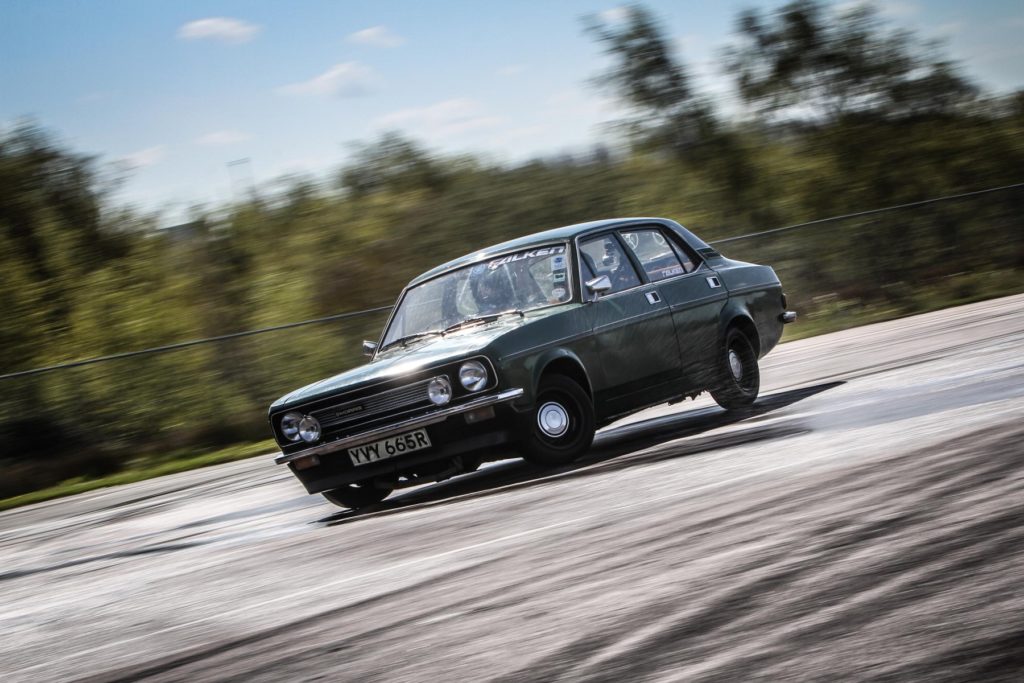 Morris Marina
The much-maligned Marina has been the butt of many jokes over the years but it was deemed to be nothing worse than mediocre in its day. 
There are now approximately 298 registered on the roads today, that makes them far rarer than most supercars including the Enzo. 
Here you see one in its natural habitat, going sideways on a race track.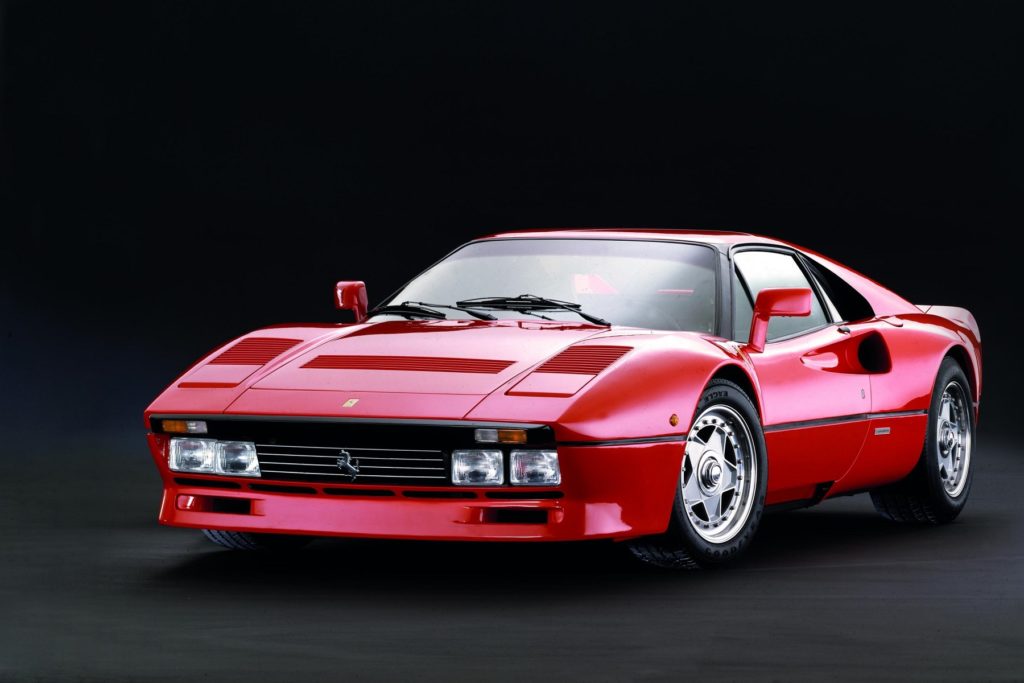 Ferrari 288 GTO-1984
The Ferrari 308 entered into production in 1975 as an 'entry-level' offering, it continued with incremental changes all the way until 1985 where, after some more comprehensive upgrades, it became the 328 and was produced for a further five years. 
Now in Ferrari terms these were essentially mass-production models, one variant however was strictly a limited-edition collector's item. That car was the 400bhp 288 GTO, a twin-turbo monster initially designed to compete in Group B, 272 were homologated for road use.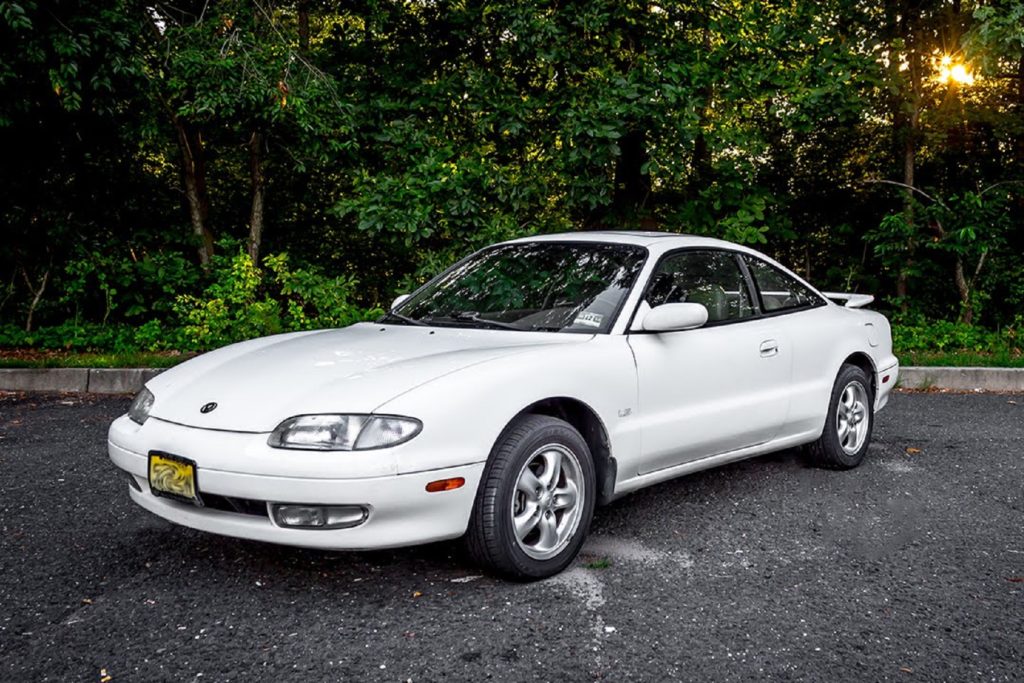 Mazda MX-6
The MX-6 was once a popular sporty coupe, its 2.5-litre V6 was smooth if not massively powerful but it looked cool and was practical enough to be used as a daily driver. 
There are now 260 left registered on the roads which is a fraction of how many LaFerraris are roaming the streets and 12 less than even the very limited production 288 GTO.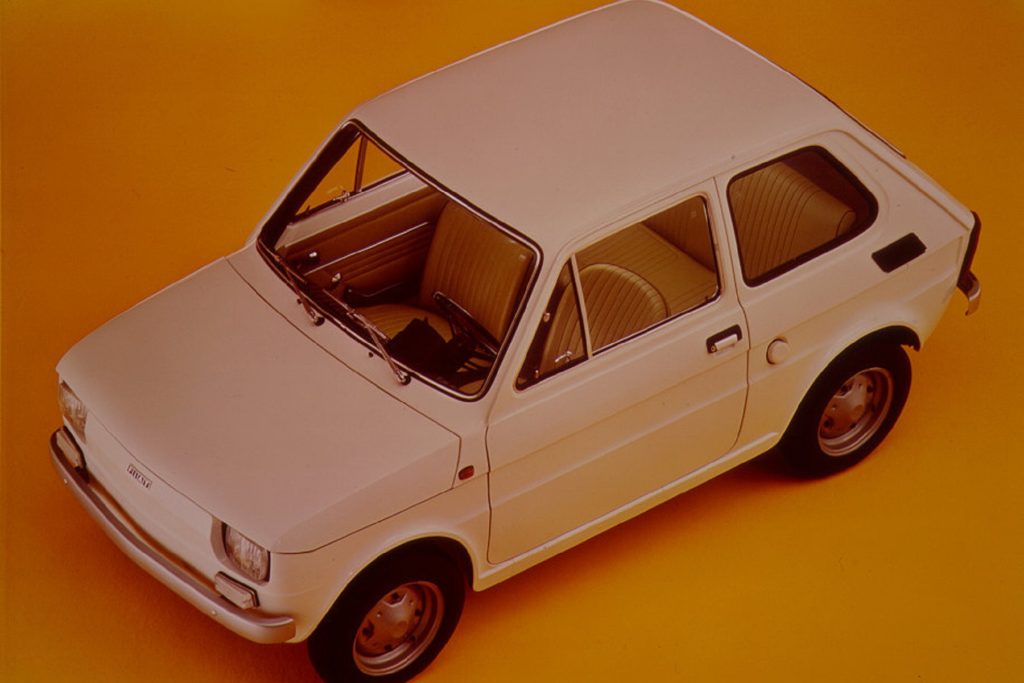 Fiat 126
The 126 had the unenviable task of following on from what was arguably Italy's most popular model, the Fiat 500. 
Compared to the nearly 4-million 500s sold during its 18-year production run, the 126 outsold it by 700,000 units although this was partly due to the fact that it remained on sale in various countries for 28-years. 
Today there are 223 left on our roads. Even though we only received a fraction of the 4.7-million cars built, that is an incredible rate of attrition.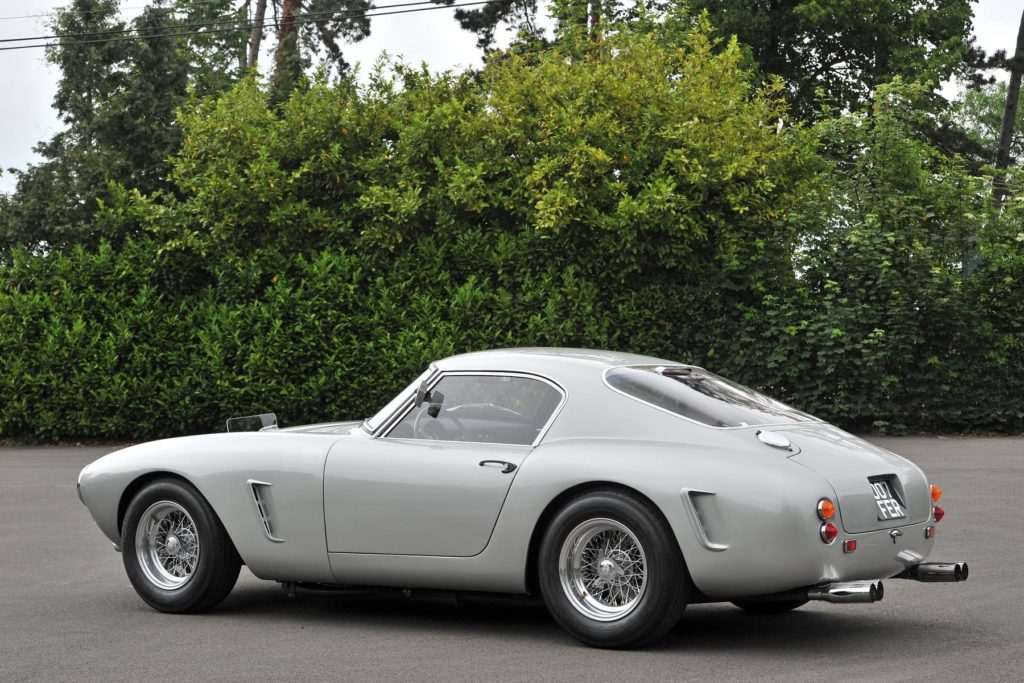 Ferrari 250 GTO-1962
The 250 GTO is both one of the rarest Ferraris ever as well as the most expensive. Enzo Ferrari was required for homologation purposes for the FIA's Group 3 Grand Touring Car category, so it was essentially a race car for the road. 
A mere 36 cars were built and despite one recently having been auctioned off for over £50-million some owners still race them in historic events.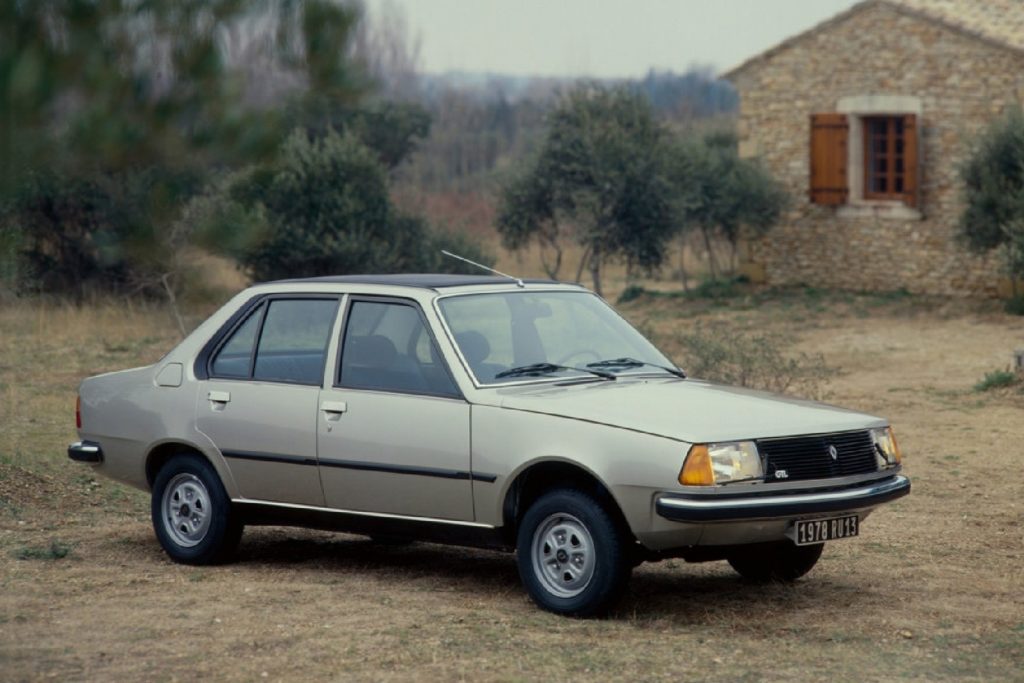 Renault 18
Sure the 250 GTO is a pretty thing, but the humble Renault 18 is the rarer car. Over two million were built in total but the ravages of a few decades have left only 30 roaming the roads today.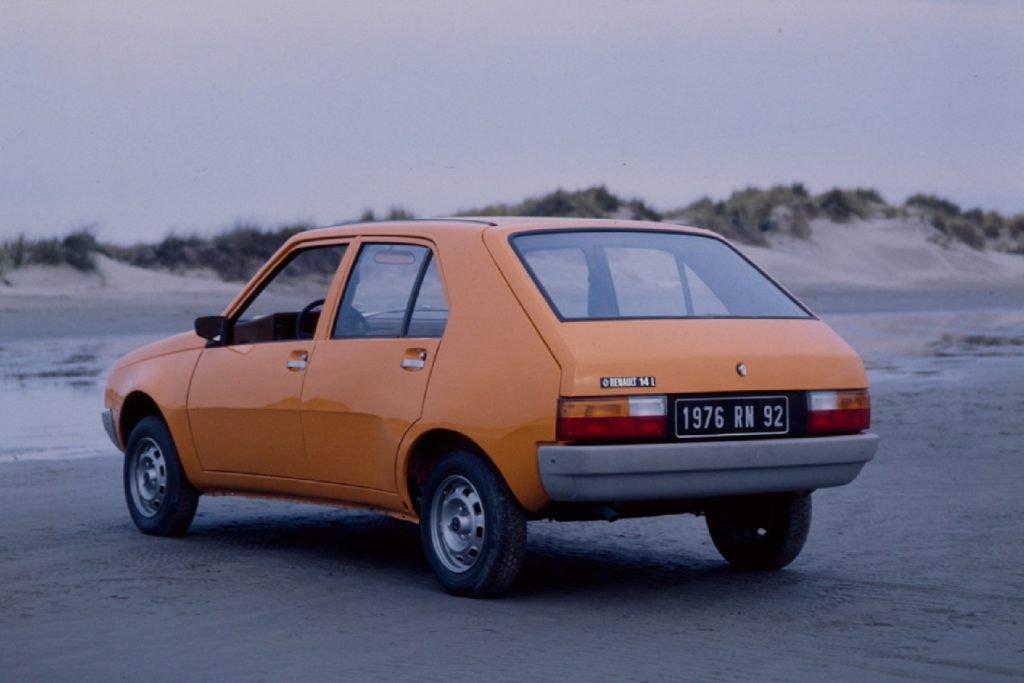 Renault 14
If you think the Renault 18 is rare then behold the Renault 14, as of the end of 2018 there are a grand total of 8 left.
That means that you are more likely to see a Ferrari 250 GTO or just about any other supercar out there than one of these little 'pears' as they were called. 
Despite their extreme rarity, values don't seem to be hitting the roof just yet, perhaps a car needs to be both rare and desirable to achieve desirable classic car status.
---