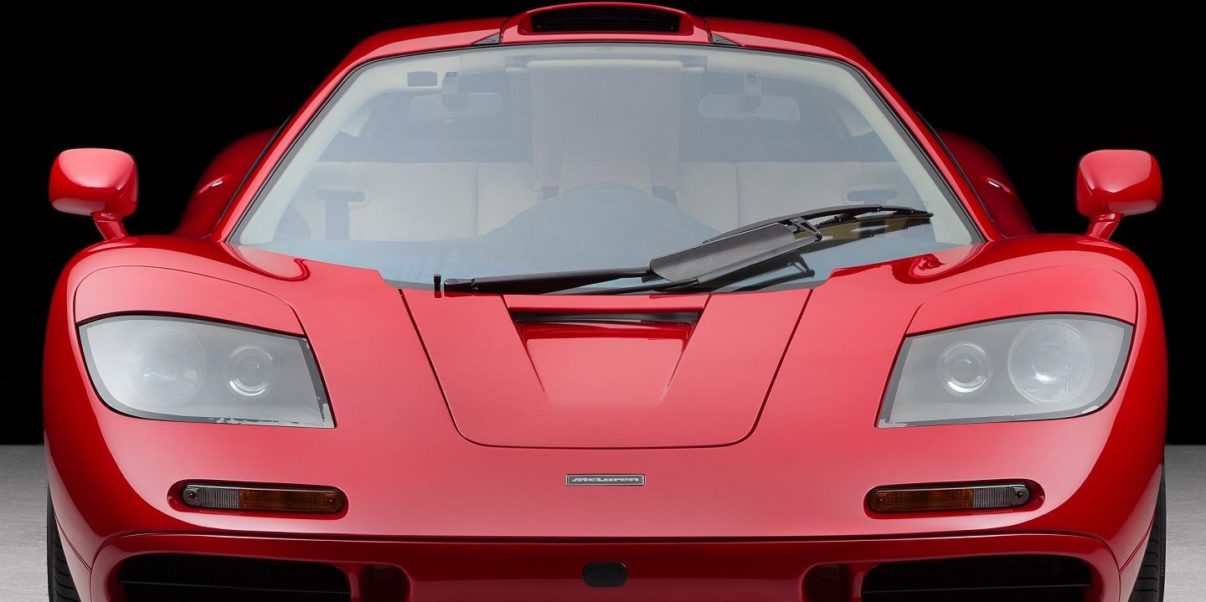 Amazing motoring firsts through the ages
Bigger, better faster, that has been the mantra of the motor industry since the Benz Patent Motor Wagen first stuttered into life back in 1886.
The first few decades of the automobile were filled with 'firsts' simply because every design was breaking new ground, pushing the limits of what was possible at the time.
Innovation didn't stop as the car matured and we continue to see manufacturers constantly striving to reach new highs, but the nature of the achievements has changed. We now look to perfect what is already out there rather than introduce completely new technologies.
The human element should not be forgotten either as many of these firsts require the bravery (or foolishness) of the person behind the wheel to achieve. To reflect this, our selection of motoring firsts includes an eclectic mix from all areas of the motoring world, some obvious milestones in our continual aim to improve on what came before, others less so.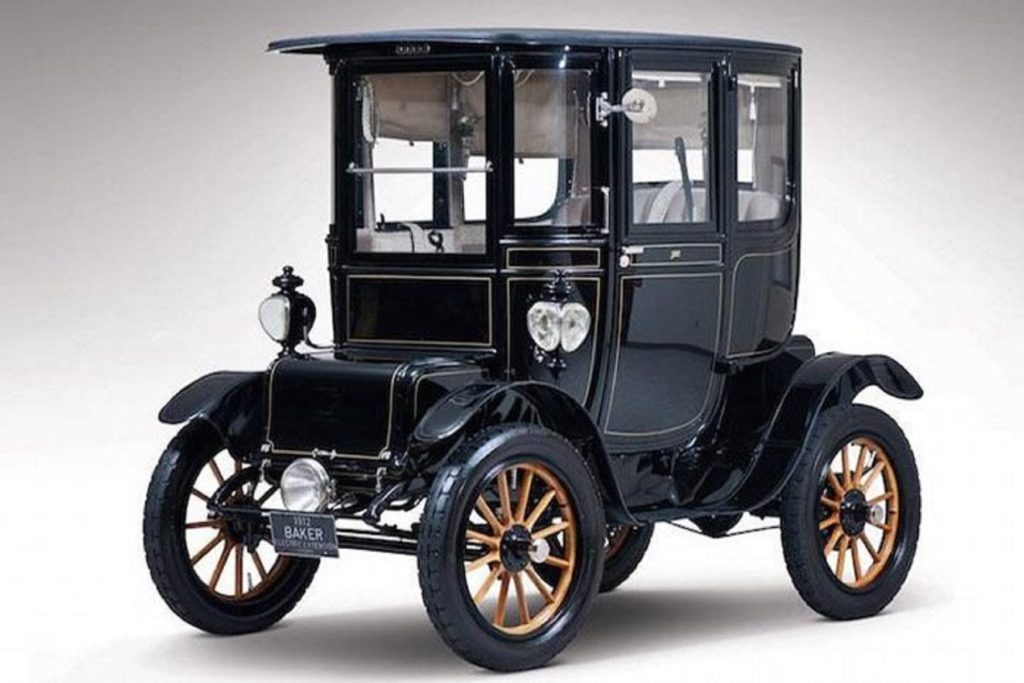 First Electric Car: 1834
The current push to electrify the world's motoring fleet may seem like a new and daring initiative but electric vehicle technology predates the first internal combustion engine by 52-years. Thomas Davenport designed and built his own electric motor and battery pack and released his electric car to the world in 1834. 
The battery technology at the time was not quite up to the task and sadly it never caught on. The image you see here is actually of the Baker Electric car which was introduced in 1899.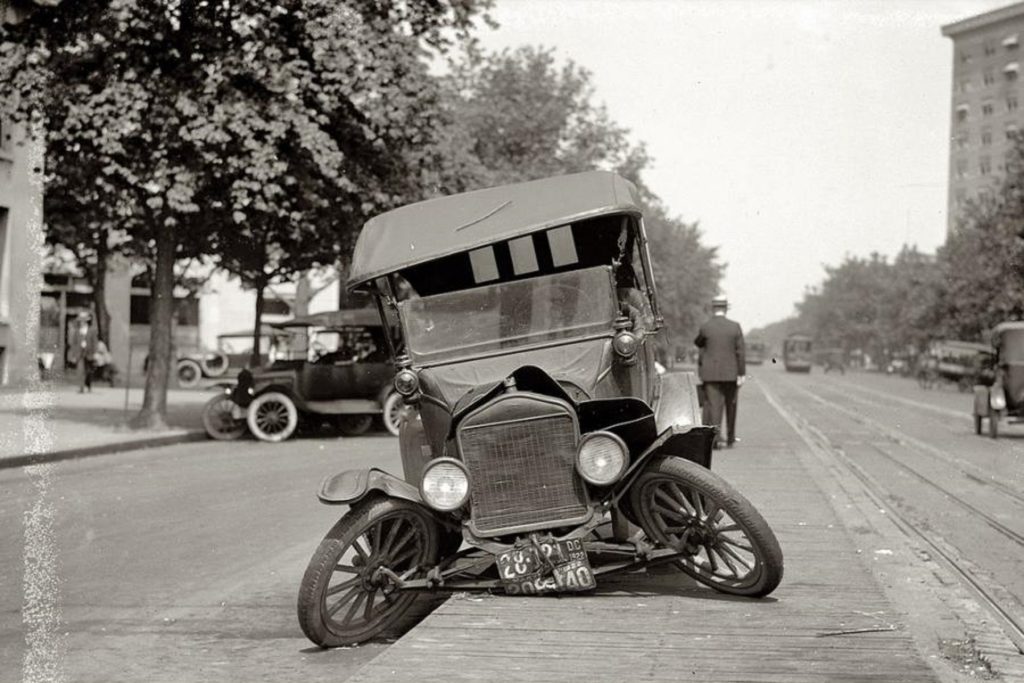 First Accident: 1899
Electric cars did make a resurgence around the turn of the 20th century and New York City had plenty of electric taxis in operation around that time. 
It is perhaps unsurprising then that the first fatal motor car accident took place between an electric taxi and a hapless pedestrian on September 12 1899 as he stepped off a trolley onto the street.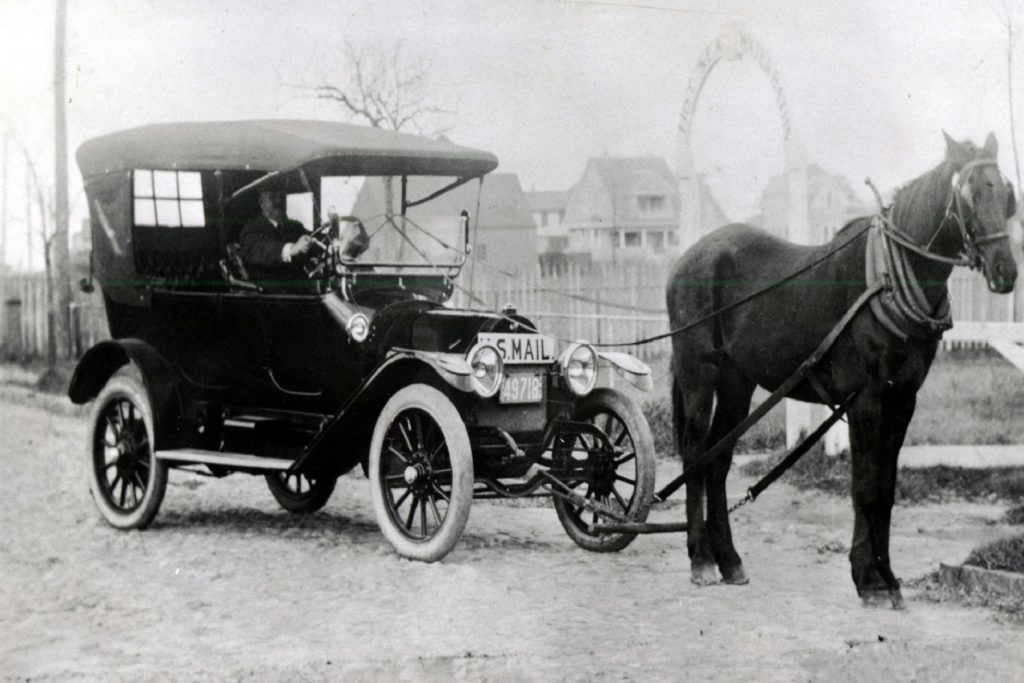 First arrest for speeding: 1899
26-year-old Jacob German was arrested in New York on May 20, 1899 for driving his electric Taxi at the insane speed of 12mph when the maximum speed of the time allowed was 8mph (although this was targeted at horse-drawn carriages). 
Jacob was caught by a policeman on a bicycle who arrested him and instead of issuing a speeding ticket ended up going to jail for his crimes.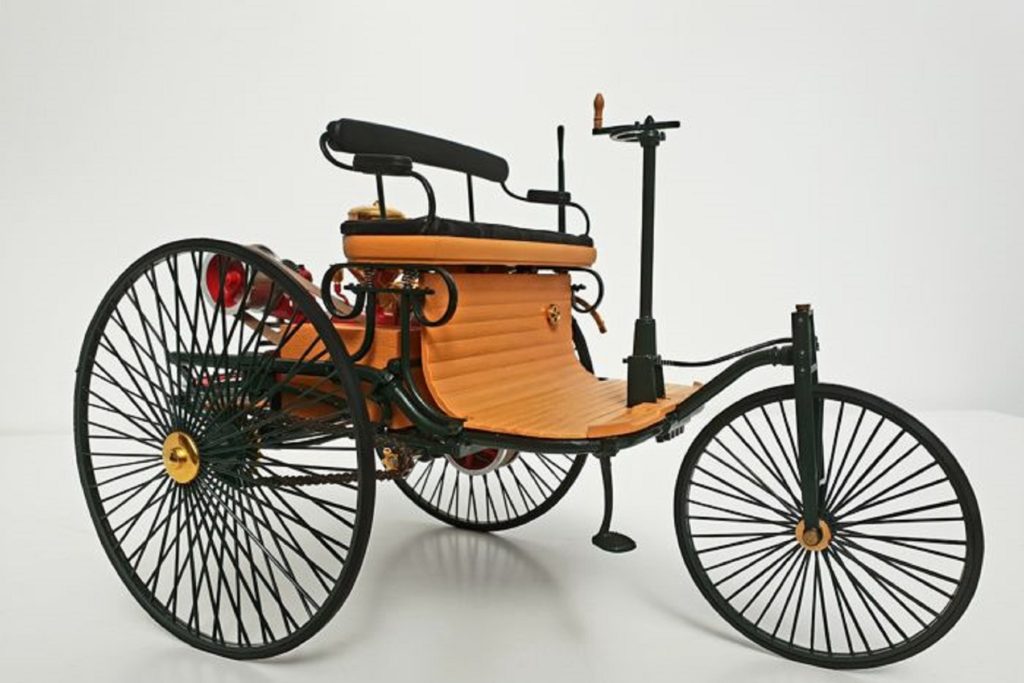 First Speed Limit: 1901
Speed limits have been in place for a lot longer than you might think, horse-drawn carriages were not allowed to be ridden at a gallop in some cities as far back as the 17th century and as we saw in the previous slide, New York had speed limits in place that were sometimes used to catch motorists too. 
The first speed limit targeting a motorcar was passed in Connecticut, USA in May 1901. 12mph was the limit in the city while a heady 15mph was allowed on the 'highways', essentially dirt tracks outside the city limits.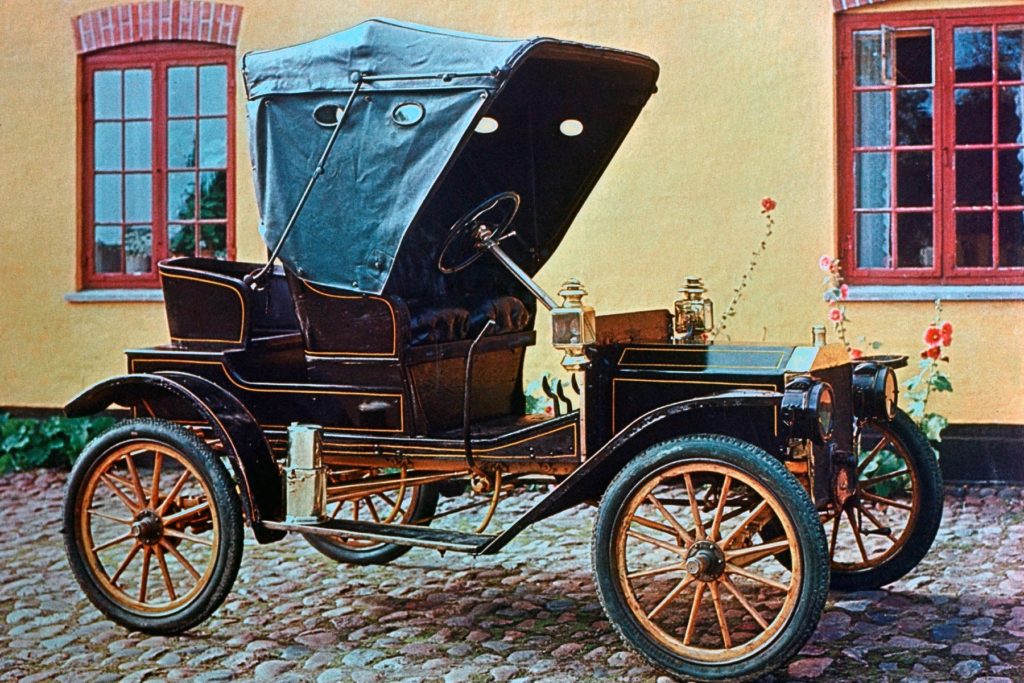 First car with a roof: 1905
Driving a motor car in the early days was fraught with danger, not least from exposure to the elements. It wasn't until 1905 that Cadillac thought to introduce a fully closed roof on their cars. 
Unsurprisingly customers were rather excited about this new development and paid extra for the privilege. The first factory-fitted in-car heater took a further 28-years to be introduced, this time by American manufacturer Nash.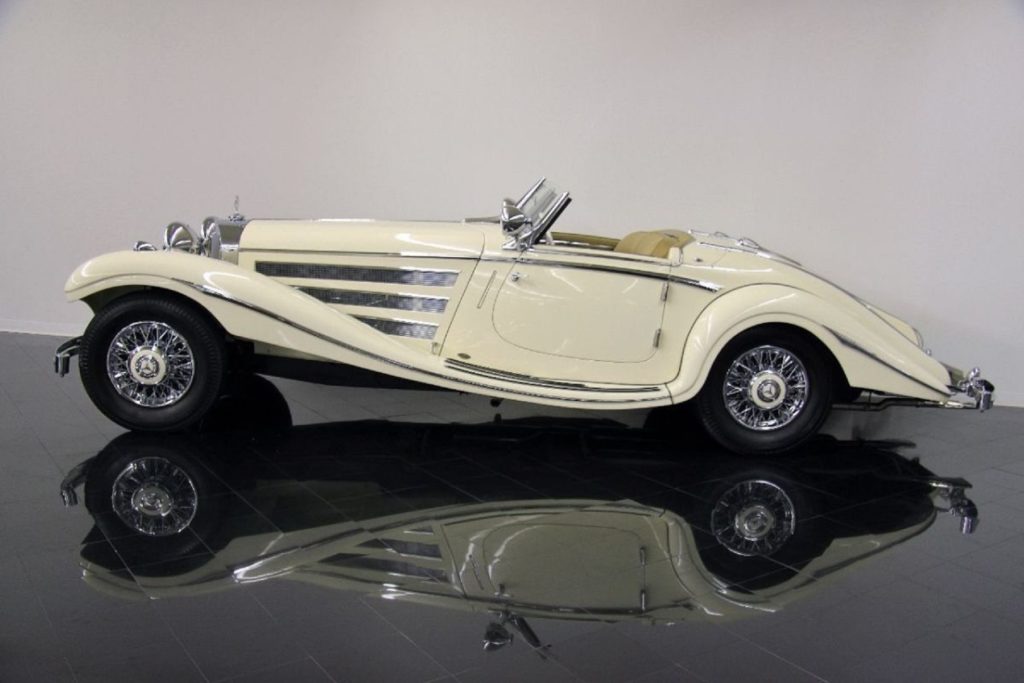 First Supercharger: 1921
Mercedes-Benz is a name that you will see mentioned a few times in any list of motoring firsts, they have always been right at the forefront of innovation, in 1921 they fitted a supercharger for the first time to a production car. 
The 1934 500K (for Kompressor) produced 160bhp thanks to the addition of a supercharger on its 5.0-litre straight-eight motor.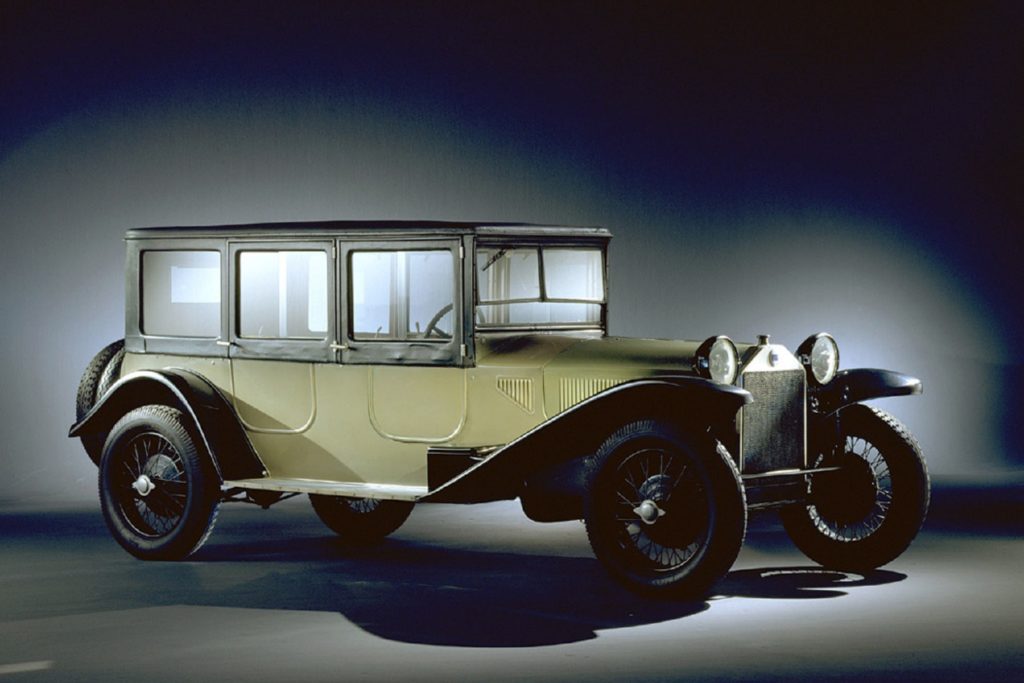 First car with a monocoque chassis: 1924
Lancia may be a largely forgotten brand today (they make one uninspiring Fiat 500 knock-off, the Ypsilon) but they have were once leaders in motoring technology. 
They were the first to introduce the monocoque chassis to their Lambda saloon back in 1924, up until that point every car would be built on a separate chassis that was both heavier and less rigid than Lancia's design. Lancia is also responsible for the world's first V6 engine (1950)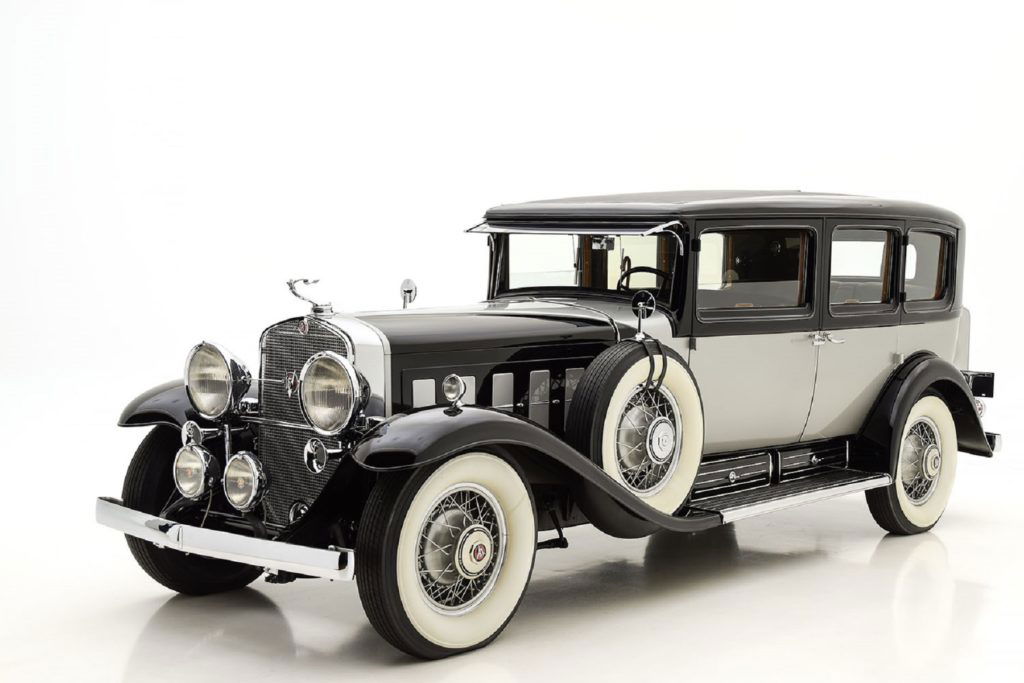 First car with a 16-cylinder engine: 1930
Sure a 12-cylinder engine is the smoothest layout around but in a world of more is better, Cadillac decided to introduce a 16-cylinder motor back in 1930. 
Designed to power their top-tier offerings, the V16 was as rare as it was expensive. Today only the Bugatti Chiron uses such a layout.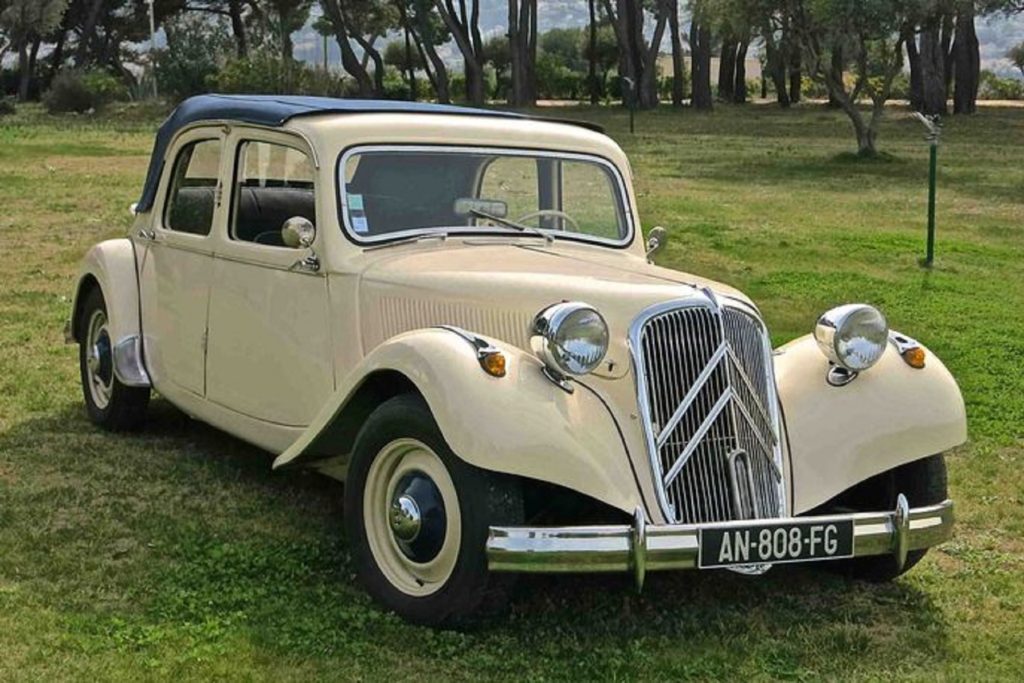 First mass-production front-wheel-drive car: 1934
The Citroen Traction Avant introduced not only front-wheel-drive to the motoring world but also four-wheel independent suspension. 
It too used a monocoque chassis and was very advanced for its time.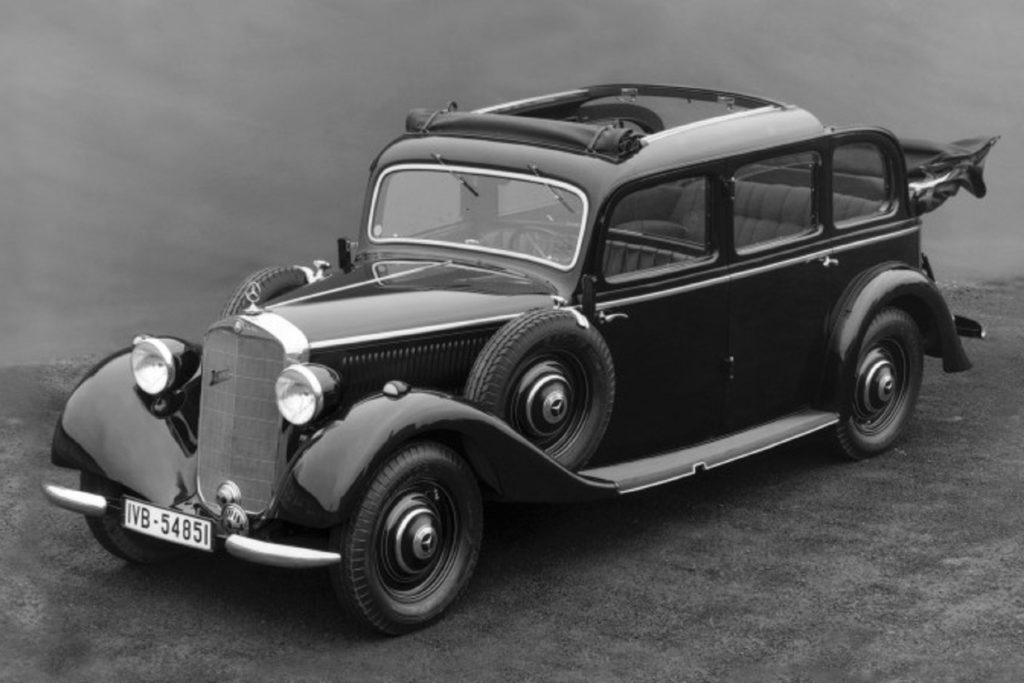 First Diesel car: 1936
A number of manufacturers claim this one but in terms of the first successful production model, the 1936 Mercedes-Benz 260D is considered to be the very first diesel-powered car. 
We can only imagine the sounds and smells that emanated from this thing back in the day. Mercedes also introduced the first turbodiesel model in 1977, the 300SD.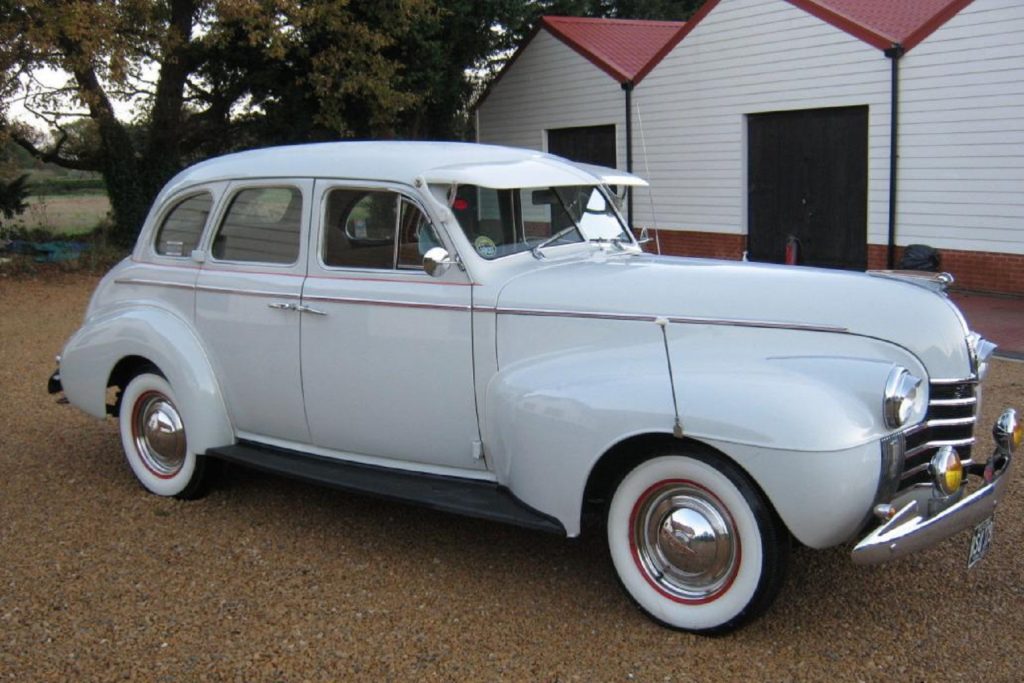 First automatic transmission: 1939
Oldsmobile introduced the Hydra-Matic automatic transmission on its Series 60 saloon back in 1939. 
Many years of power-sapping, slurry gearchanges were to follow although modern automatics are often more efficient and even quicker-changing than their manual counterparts.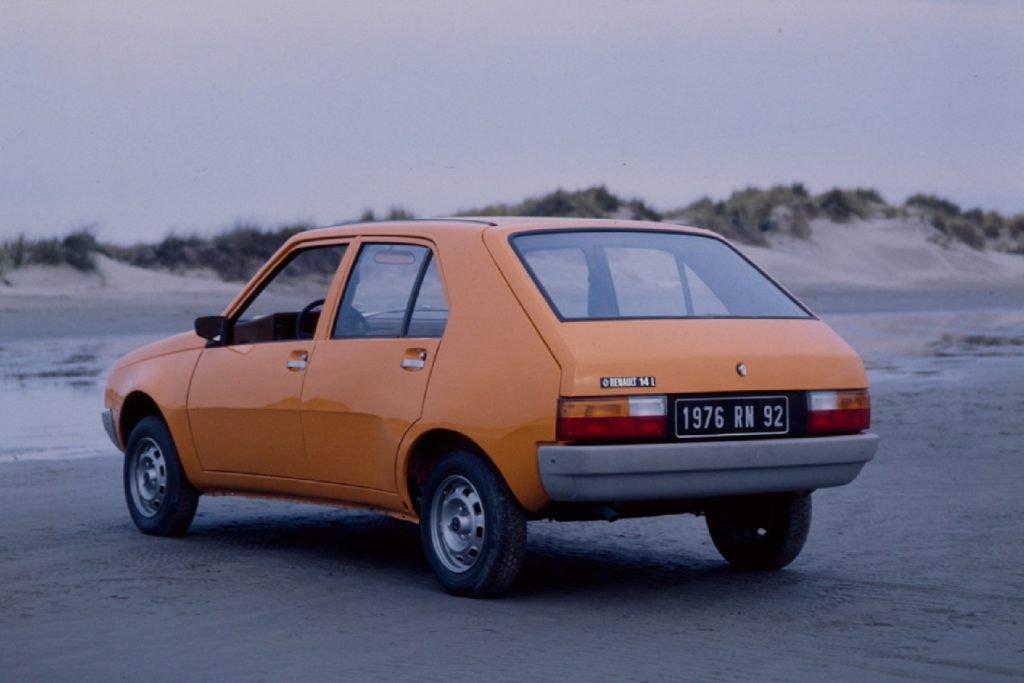 First disc brakes: 1948
Chrysler introduced the first disc brake to a production model in 1948. The Chrysler Imperial had them on all four wheels, something of a rarity when even today some budget cars still retain drums on the rear wheels. 
The Imperial was also the first to offer fully electric windows and power steering, both arriving in 1951.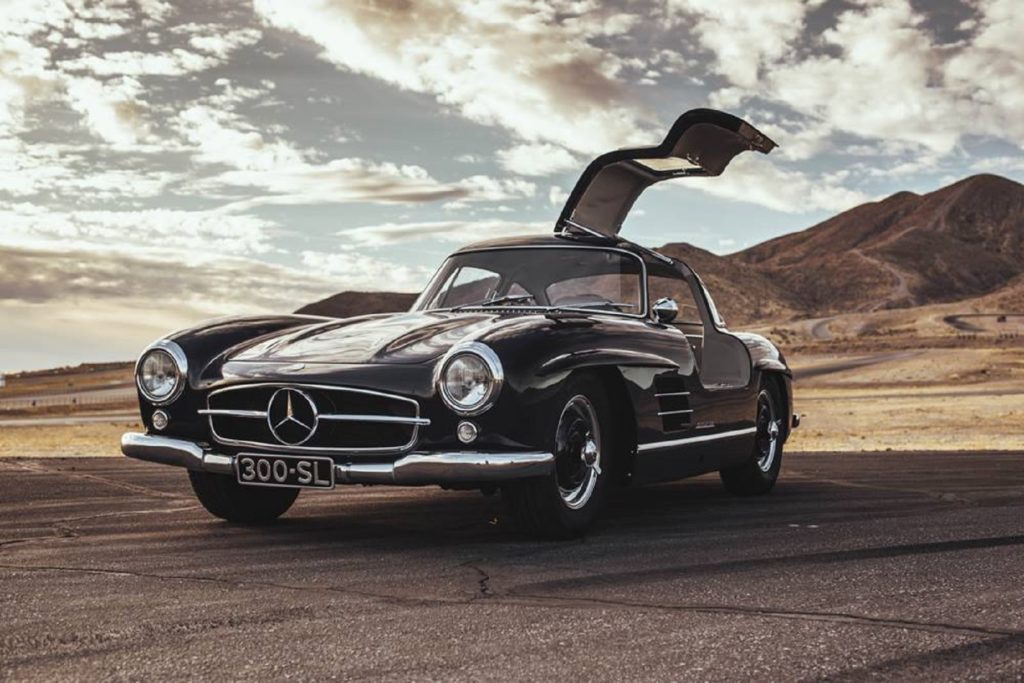 First Fuel Injection system: 1955
Fuel injection was a tricky technology to get right and even though Mercedes-Benz introduced it for their iconic 300SL Gullwing in 1955, it took decades for it to catch on. 
Carburettors were cheaper and easier to maintain so it wasn't until the late '90s that fuel injection had developed enough to become standard fitment on just about every car on the road.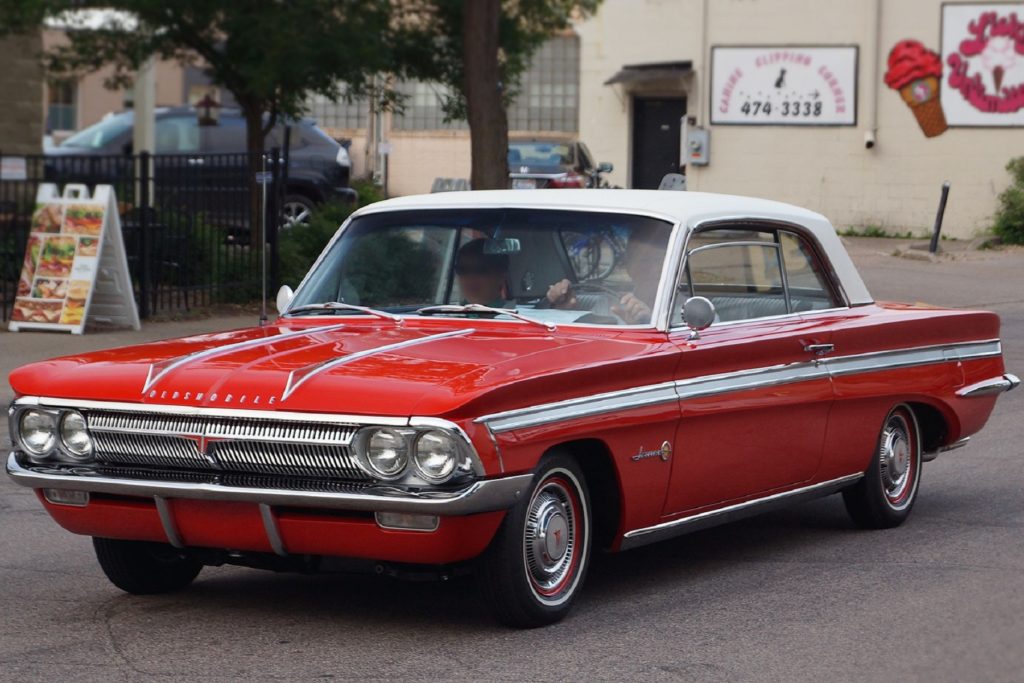 First turbocharger: 1962
The Oldsmobile F-85 Turbo Jetfire was the world's first turbocharged production car. It remained in production for only a year and reliability was not its strong point. 
The engine made 215bhp and it could top 110mph, making it way quicker than the standard car and giving us a glimpse of the technologies potential.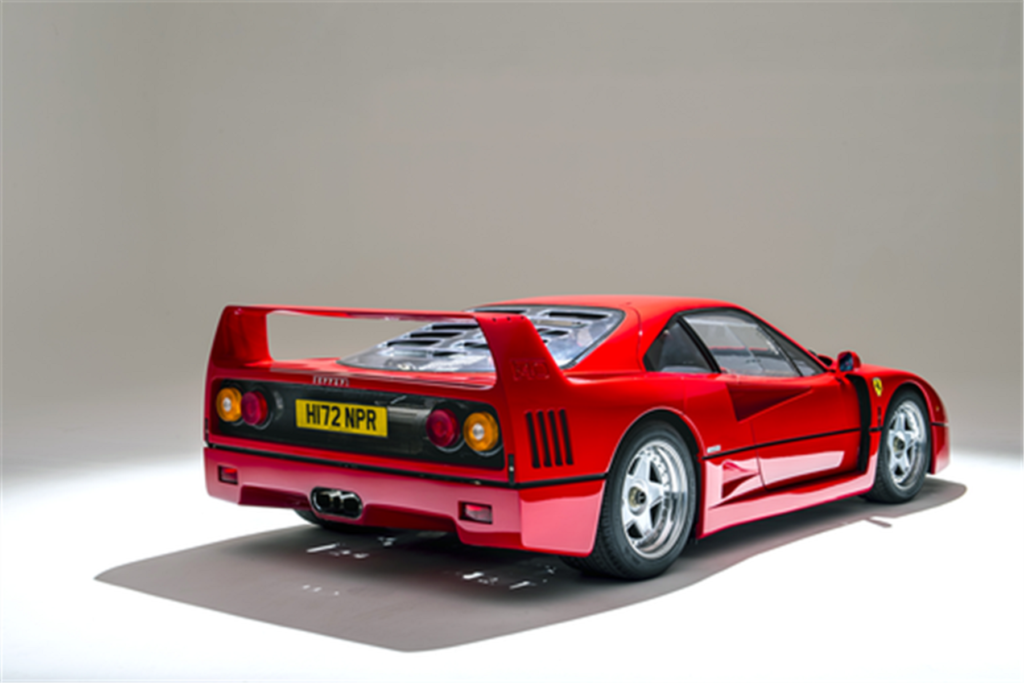 First car to breach 200mph: 1987
In the real world a car's top speed is essentially a meaningless number yet it is one of the most quoted stats around. In the world of supercars it can make or break the image of a brand. 
The very first production car to breach this figure was the Ferrari F40, which had a claimed top speed of 201mph, the Porsche 959 released the year before could only manage a paltry 197mph.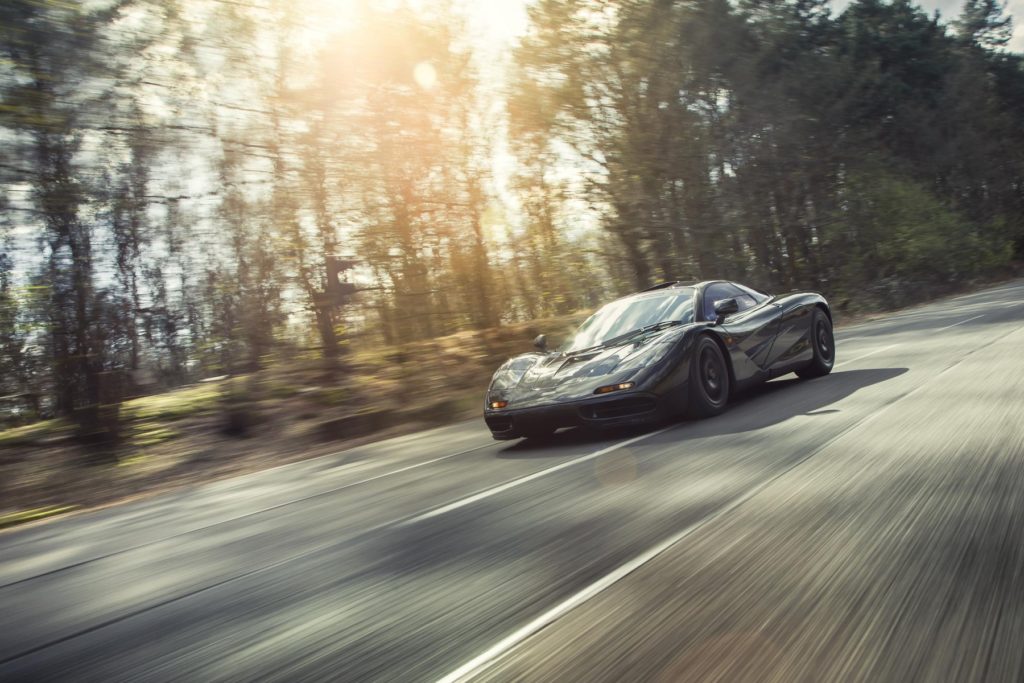 First carbon-fibre monocoque: 1991
Among the McLaren F1's many automotive firsts is the carbon-fibre monocoque. An extremely rigid body that took approximately 3,000 hours to make.
The technology has evolved to the point where it now takes a fraction of that time. It was also the first production car to reach 240mph and broke every performance record on the way to that figure.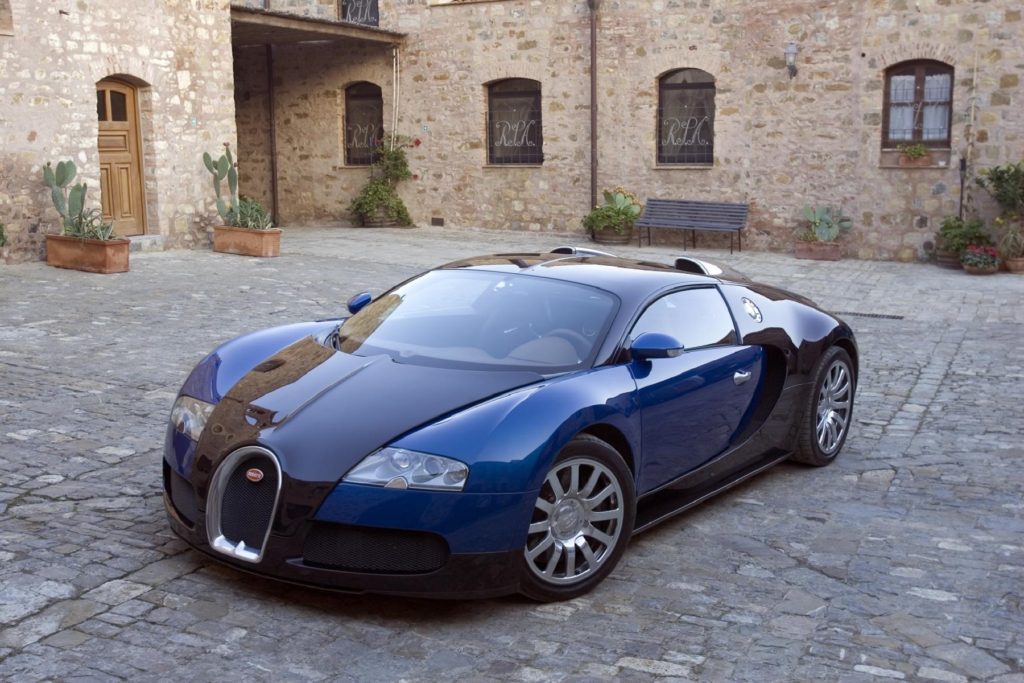 First car to produce 1,000bhp: 2005
Today's supercars are now referred to as hypercars to take into account their extreme performance capabilities. 
The Bugatti Veyron was arguably the first of this breed and it was also the first car ever to reach 1,000hp as well as the first to reach 253mph. It did take four-turbos, four extra cylinders and an extra 1.9-litres of engine capacity to eke out that 13mph victory over the F1's 13-year old record. 
The current top speed record holder is the Koenigsegg Agera RS which achieved 277.87mph in 2017.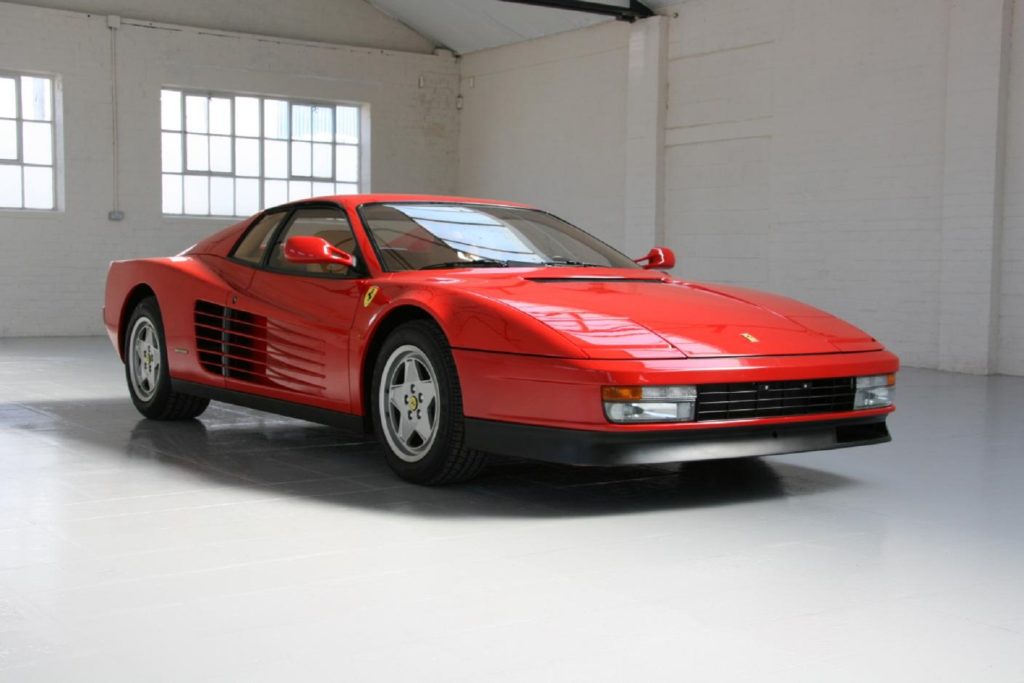 First speeding fine to cost as much as a supercar: 2010
With so many fast cars on our roads it is inevitable that some big speeding fines are going to be handed out. The biggest so far was £180,000 for a Swiss driver caught going 85mph in a 50mph zone in his Ferrari Testarossa in 2010.
The fine was huge because it was calculated based on his wealth and the fact that he was a repeat offender. 
In case you are wondering, the fastest speed ever recorded on a fine was 242mph achieved in a Koenigsegg CCR in 2003 in Texas. The limit was 75mph.
---