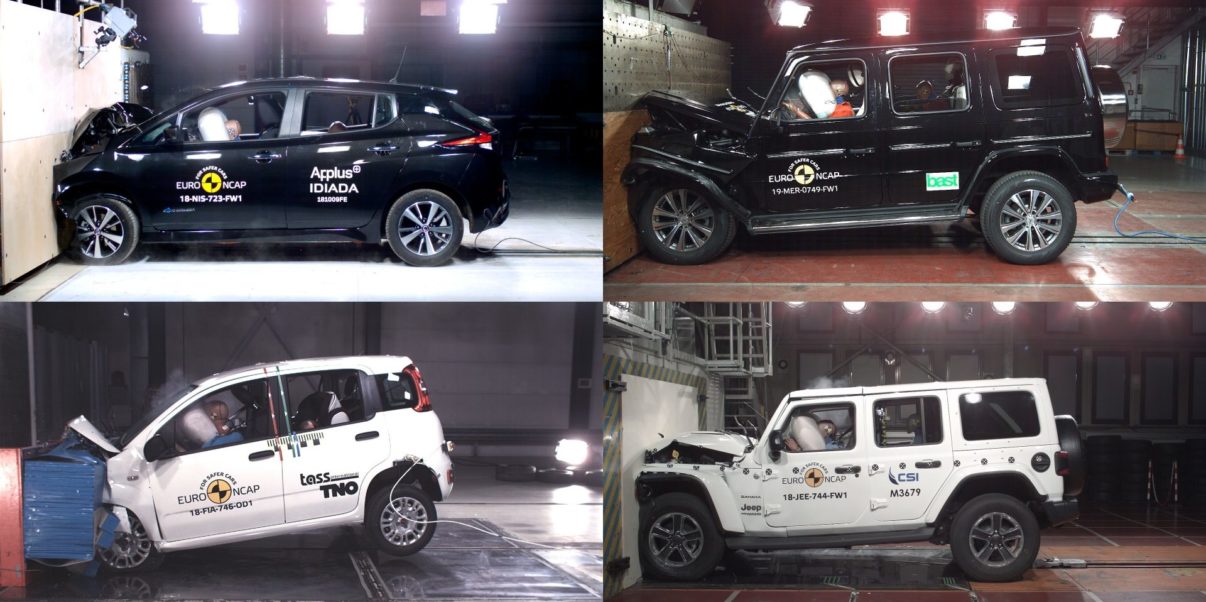 The safest (and most dangerous) cars you can buy
What are the things you should consider when buying a car? Perhaps the colour? Or how good it looks when parked on your driveway? How fast it goes? Some of these are slightly important, and others not so much as one key consideration should always be how well a car will hold up in the event of an accident.
This is where Euro NCAP ratings come in. This independent body tests a majority of new models to destruction just for consumers peace of mind. Every year this testing criteria gets stricter meaning a five-star car from the early 2000s would likely get torn apart (literally and physically) in the ratings if it were tested in 2019.
As modern cars are made safer every year with new technology such as the ability to automatically brake and even attempt to avoid a hazard like another car, a sudden halt in traffic or even a pedestrian or cyclist – seeing any such danger before the driver does. Modern cars are also built tougher as well with multiple crumple zones and impact protection all with one purpose in mind; to ensure the soft breakable humans inside emerge from an accident as unscathed as possible.
Here, we run through some of the safest cars you can buy that offer Fort Knox level protection, and others that are a danger to your health.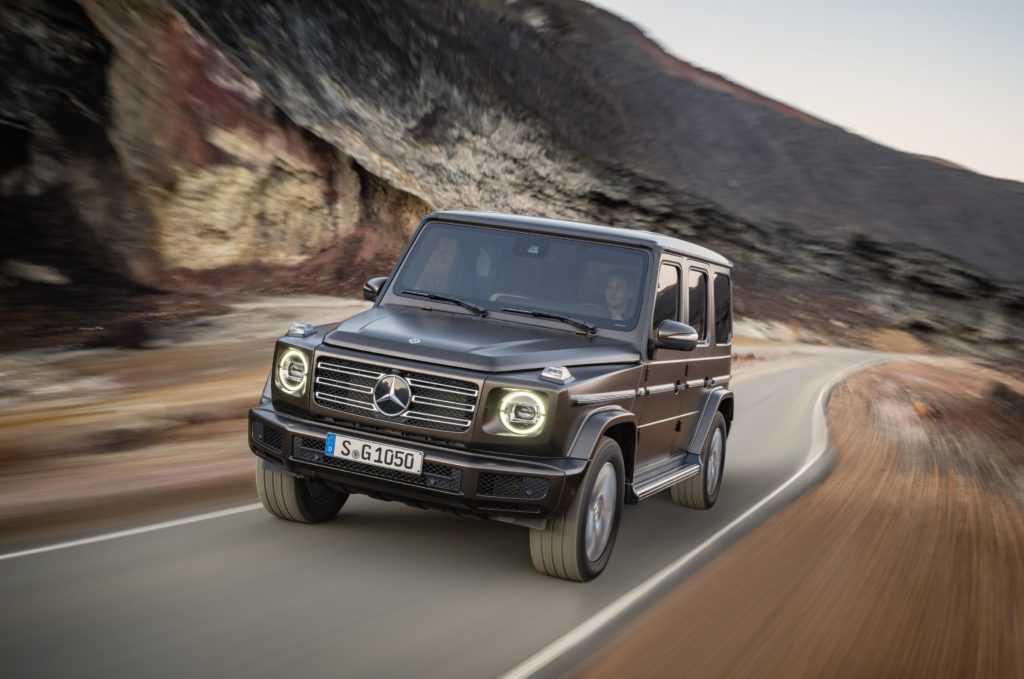 Mercedes G Wagen (2018)
The G Wagen has been keeping the most dangerous people safe for nearly four decades. A high-riding off-roader that's at home ferrying Russian gangsters through Siberia, and also likely to be found parked outside Harrods as well.
During its life, this Germanic fortress went virtually unchanged, and now there's a new one. And the fortress mantra still applies. Boasting a new wealth of onboard tech such as automatic emergency braking and speed and lane assist allowing this big SUV to drive for you, it is more robust than ever before getting a full five stars from Euro NCAP scoring 90% and 83% for adult and child occupancy respectively. How Mercedes did this in a car with a design that is still slab-sided and square edged is something of a masterpiece of engineering if you ask us.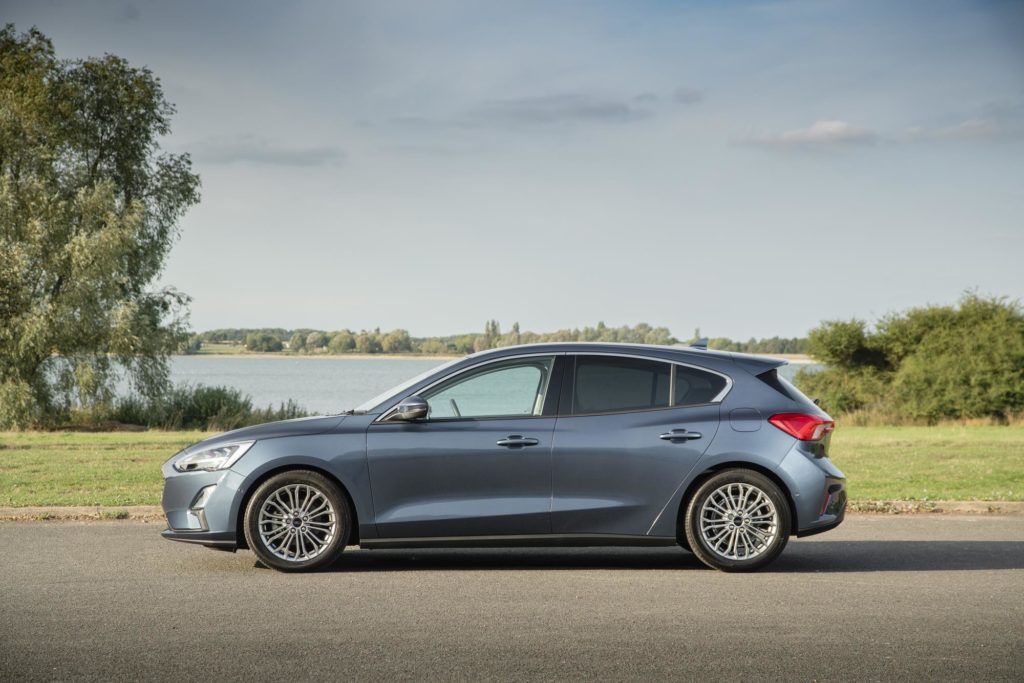 Ford Focus (2018)
If you were to mention the Ford Focus and the words 'high-tech' in the same sentence, you might be slightly shocked. But, the 2018 model received a considerable number of upgrades making the old model look prehistoric.
Ford somehow managed to hide two cameras, three radars and 12 ultrasonic sensors into its bodywork in the name of detecting things you might crash into. It also has a much tougher chassis than before that's about 20% stiffer and can see and help you avoid all manner of things including cyclists, animals and other drivers.
Euro NCAP bestowed it with a five-star safety rating thanks to these significant upgrades showing that safety tech previously only found in costly high-end cars absolutely can make a big difference in the average family hatchback.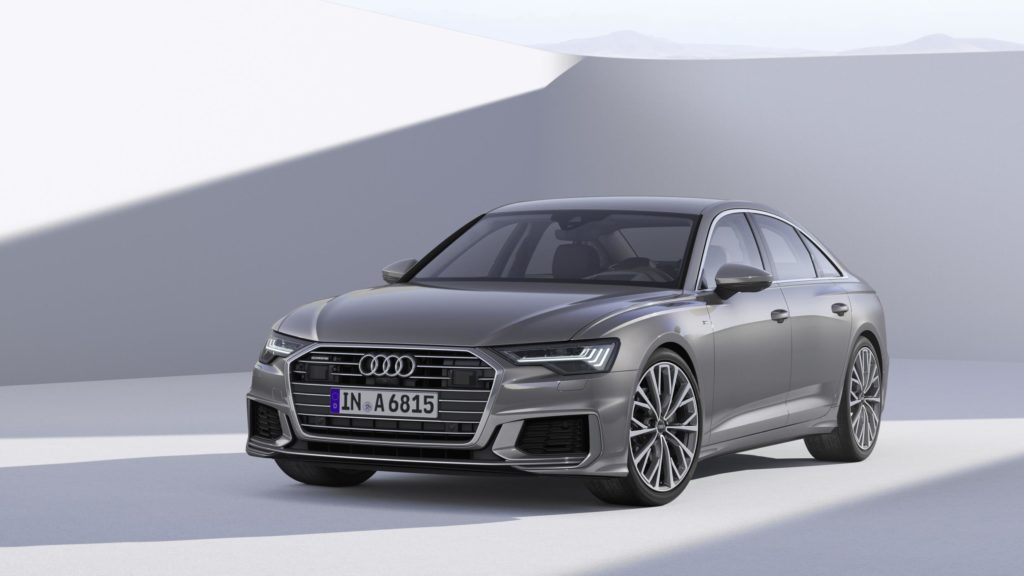 Audi A6 (2018)
The new Audi A6 scored a five star Euro NCAP rating thanks to its sophistication under the skin. It boasts a massive amount of safety assistance systems scoring 76% in the safety assist category. This is thanks to a level 3 rating for autonomous driving that is operated by over thirty cameras, ultrasonic sensors and radar units dotted around its bodywork.
It can also intervene in the event of a collision coming from pretty much any angle. As usual with these things, there is a 'but,' which is that some of this tech is optional meaning being safe could get expensive.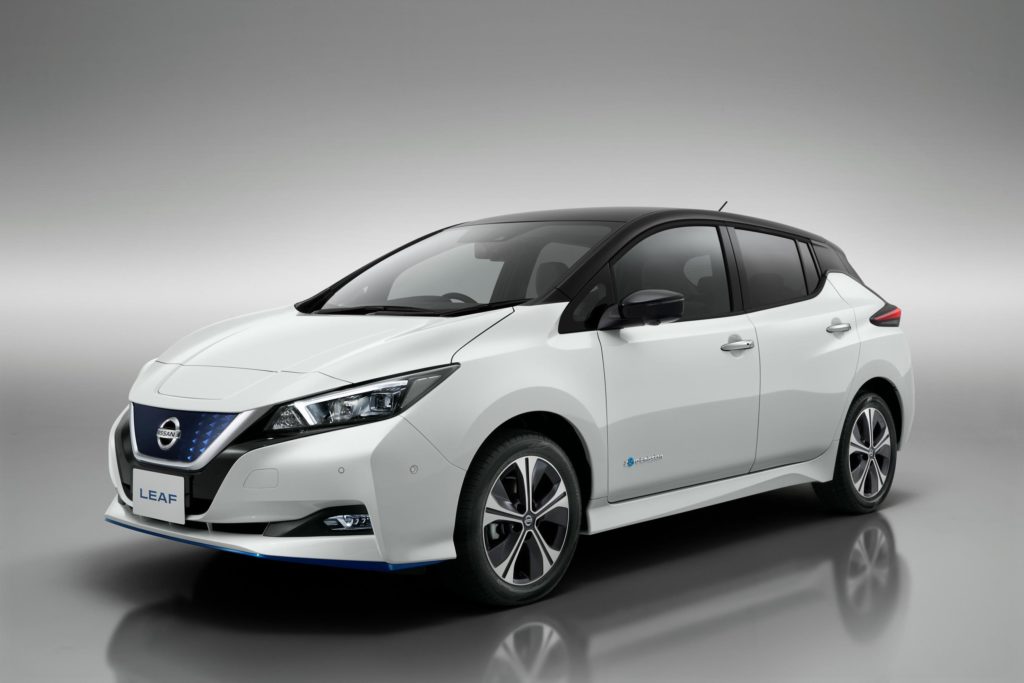 Nissan Leaf (2018)
For those naysayers who are wary of electric cars saying "they will catch fire when you crash one." Here is the reality for you; they (likely) won't. The Nissan Leaf scored five stars from Euro NCAP with excellent adult and child occupant protection of 93% and 86%. The Leaf also has Nissan's autonomous ProPilot system that operates via an array of front, back and wing mirror mounted cameras and multiple sonar sensors and radar around the bodywork.
Using all of this tech, the Leaf can accelerate, hold its lane and stop all by itself in heavy traffic, with a simple dab of the throttle all that's required to tell the car it's OK to move again.
Fiat Panda (2018)
When Euro NCAP tested the Fiat Panda in 2011, it scored a respectable four stars. However, in the seven years after that updates included some new paint, wheels and new interior trim. So, when the little Panda rolled into the Euro NCAP facility in 2018, it was an unmitigated disaster.
Scoring a grand total of zero stars the Fiat Panda scored just 7% for safety assistance systems because it doesn't really have any at all. The boffins at NCAP also criticised its lack of head and neck protection front seat passengers and its rear passenger protection rating which they deemed to be equally as terrible. It was also mentioned that front and rear seating and headrests offered minimal whiplash protection from rear-end collisions with those sitting in the back getting the worst of it making the current generation Panda close to extinction.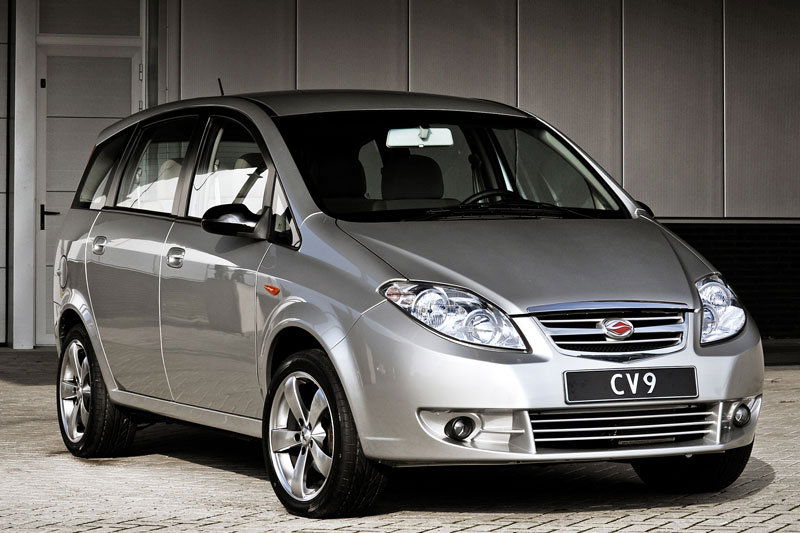 Landwind CV9 (2010)
The Landwind CV9 is a small MPV you've likely never heard of, as it was never made available in the UK. This didn't stop Euro NCAP crashing a bunch of them with horrific results giving it a dismal two-star rating. Among the many criticisms was that the passenger compartment was likely to collapse in a high-speed accident. Things didn't get any better at lower speeds with a frontal impact potentially causing the collapse of the driver's footwell, and that the dashboard was flagged as a danger to occupants in an accident that would cause serious injury.
With no side impact airbags, the side impact protection was woeful as well, with three of the cars doors opening during testing – the result of which could be very deadly on the road.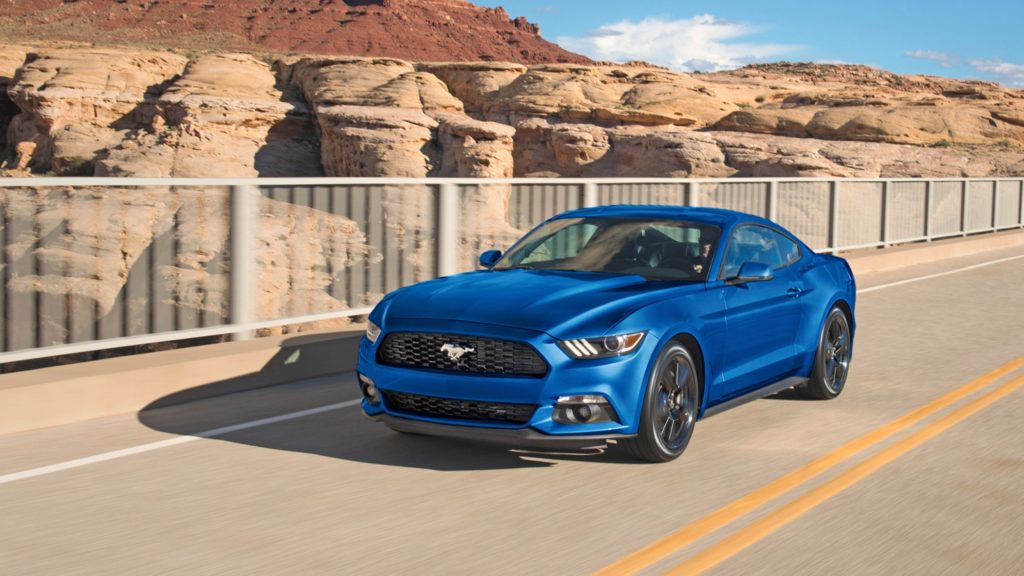 Ford Mustang (2017)
After nearly a 50-year wait Europe finally got its hands on a Ford Mustang with the wheel on the correct (right) side. The wheels came off this celebration train quickly though with Euro NCAP getting hold of a few to crash with horrendous results. A two-star rating was all the iconic pony car could manage.
Trouble was that this early 2017 version was missing pre-collision and automatic breaking tech, with a passenger airbag that couldn't be switched off. Add to this that the driver's head was likely to make contact with the steering wheel in the event of an accident due to a weak airbag, and that rear passengers were not going to do very well in any collision making it more glue factory than striding Mustang. Ford did this result to heart updating the Mustang with a wealth of new safety tech and improved the airbag setup resulting in a three-star rating in late 2017.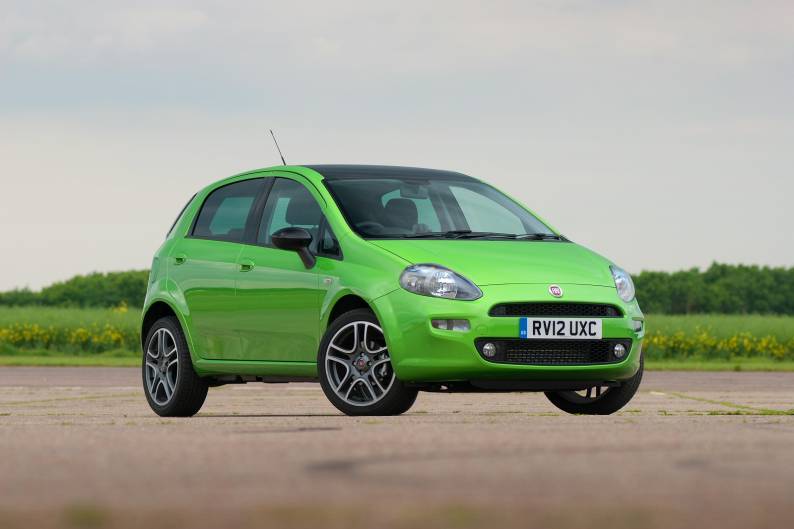 Fiat Punto (2017)
There are times when it's good to be the first to achieve a landmark. In the case of the Fiat Punto, it didn't exactly work out as it was the first ever car to receive zero stars from Euro NCAP during crash testing.
The Punto, first introduced in 2005, was re-tested as part of Euro NCAP's testing mean to capture cars "that are past their sell-by-date where safety is concerned".
This utter savaging found that the Punto was missing all modern tech with no autonomous emergency braking to speak of scoring zero per cent for its safety assistance systems. A first in Euro NCAP history. It was also criticised for lacking side airbags and generally offering as much protection as a woolly jumper during a collision leading Fiat to kill it off last year.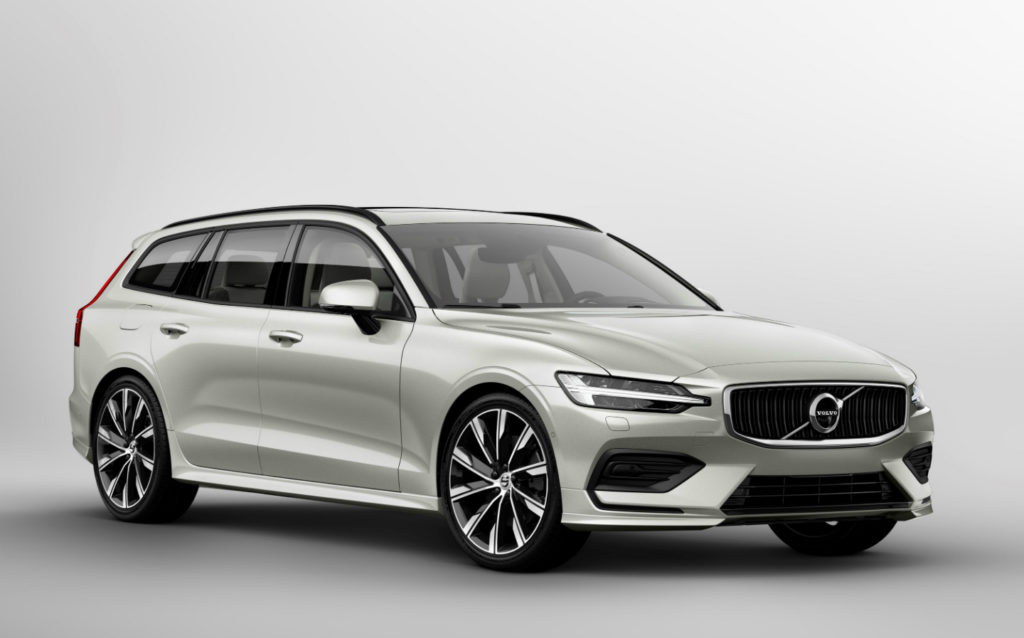 Volvo V60 (2018)
Volvo as a carmaker has done more for the safety of cars than any other firm over the years. The new V60 model continues that long-held tradition that a Volvo is one of the safest cars around receiving a five-star rating from Euro NCAP. Try to steer into an oncoming lane, and the V60 will correct you. It can also avoid potential collisions by braking for you when an obstruction is detected including large animals (no idea how large?), as well as pedestrians, cyclists and other cars.
Scoring a massive 96% for adult occupant safety and 84% for child occupant safety, a Volvo V60 is unsurprisingly one of the safest cars you can buy.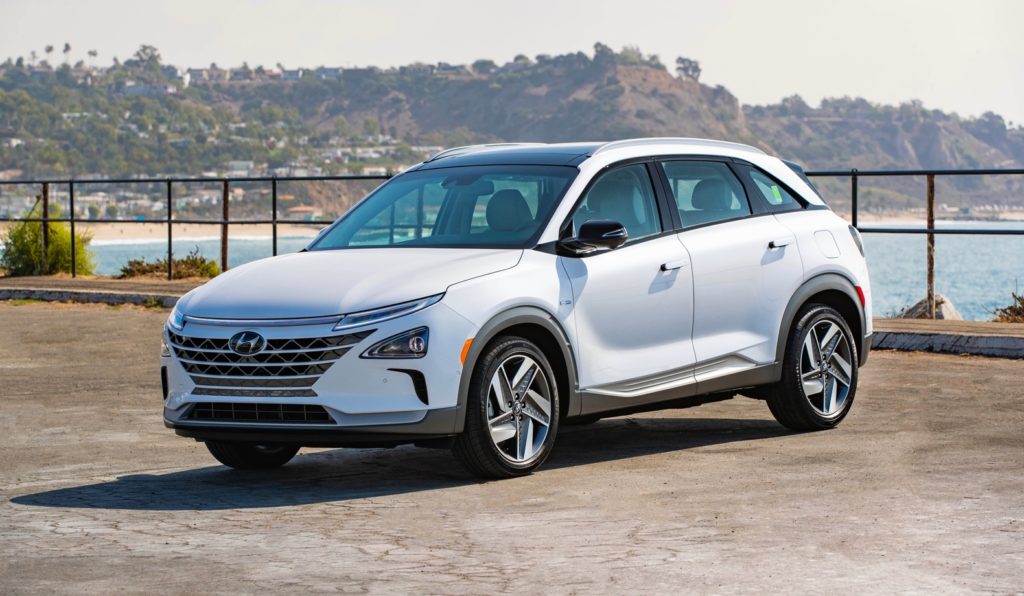 Hyundai Nexo (2018)
Another one for the naysayers is the Hyundai Nexo. Powered by a hydrogen fuel cell, which as a fuel was rather explosive in the prototypes of old. In the Nexo though, not an issue with a five-star safety rating and a very competent 94% rating for adult occupant protection. As standard, the Nexo has Hyundai's SmartSense Advanced Driver Assistance (ADAS) technology. This can keep the car in lane at speeds of up to 70mph, as well as keeping an eye out for pedestrians, cyclists and other cars before intervening if needed.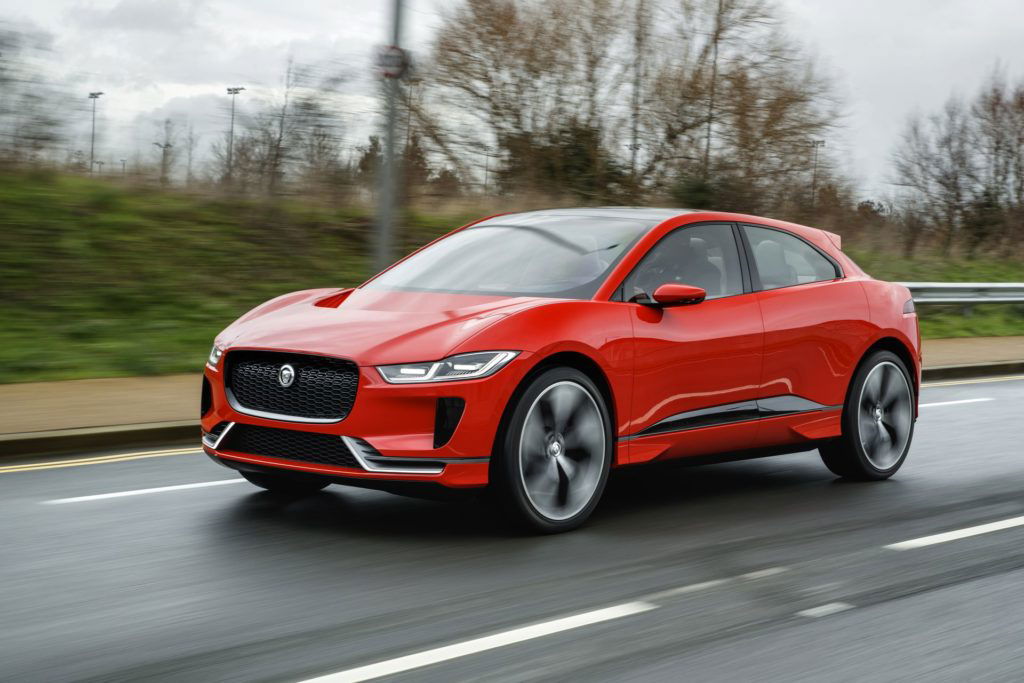 Jaguar I-PACE (2018)
Another new EV that earner a five-star rating in 2018 was the fully electric Jaguar I-Pace. Yes, I also winced at such a pretty car being destroyed as well. Receiving 91% for adult occupation protection and 81% for child occupants, the Jag also got the latter score for its safety assistance systems. As you'd expect for a modern EV, the I-Pace gets a host of standard safety kit meaning it knows when you're tired and can keep you in a lane or apply the brakes at high-speed when needed quicker than you ever will be able to.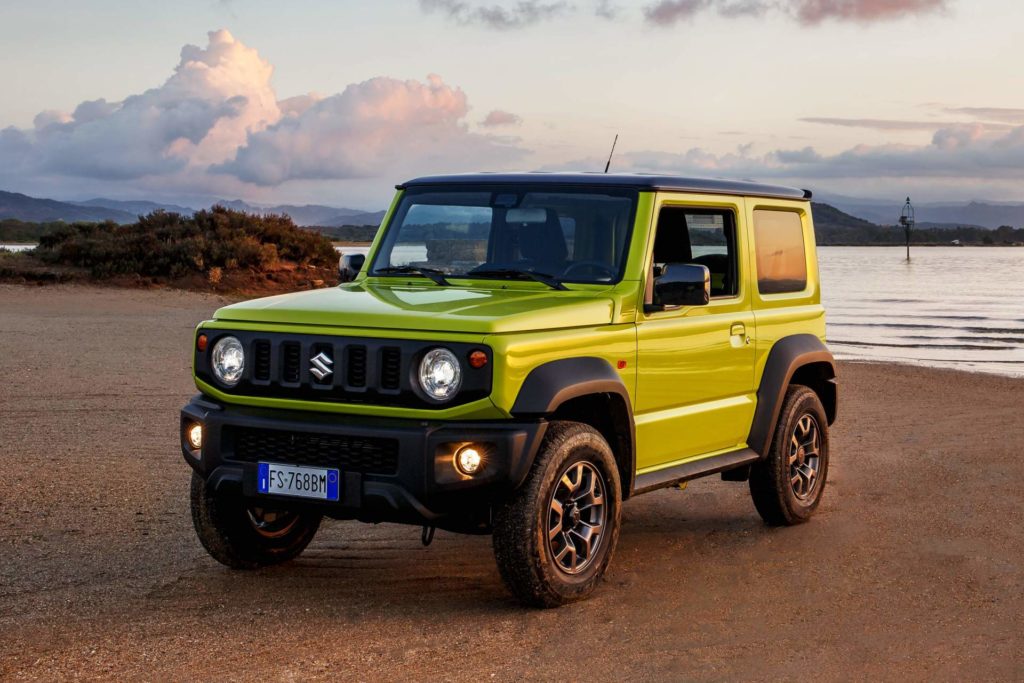 Suzuki Jimny (2018)
The new Suzuki Jimny arrived in 2018 replacing the previous model that had been in production for two decades. It has strong Tonka toy looks, and I will admit, I really do want one. But, those looks are not all that tough when things get messy with Euro NCAP giving it a three-star rating overall. During the frontal impact test the driver's airbag bottomed out due to a lack of pressure, the result being the driver's head hitting the steering wheel. The passenger compartment, the bit you want to hold up in an accident showed severe deformity in the front offset test with NCAP calling it an "unstable collapse."
The dashboard was again flagged as a risk to occupants with the instrument panel getting a mention that posed a "risk of injury." It wasn't all bad for the Jimny though as Euro NCAP praised its good level of protection for rear passengers and its autonomous emergency braking system.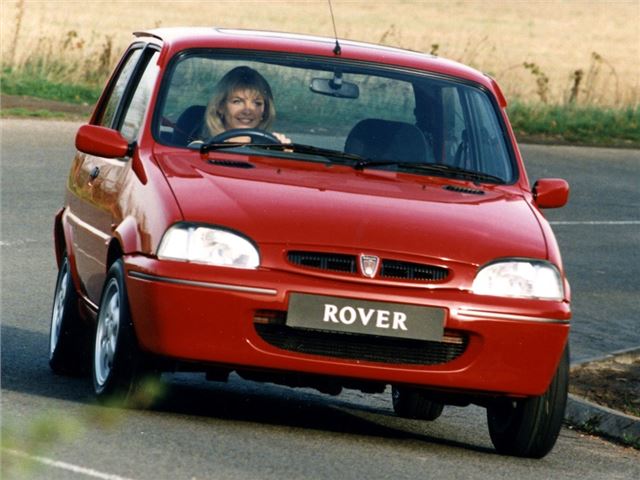 Rover 100 (1997)
For those of you that remember the Rover 100, it was basically garbage. Total and utter garbage that was really a Metro with a new badge rather than any actual upgrades. When the 100 was tested in 1997, it was an ageing design which showed in crash testing massively. During frontal impact testing the A-pillar on the driver's side moved backwards by 488mm, with the steering wheel shifting by 312mm along with intrusions into the footwell. The driver's door also couldn't be opened without tools splitting apart upon impact rendering the entire passenger cell unstable.
Essentially, the poorly designed and poorly built Rover 100 was a complete death-trap.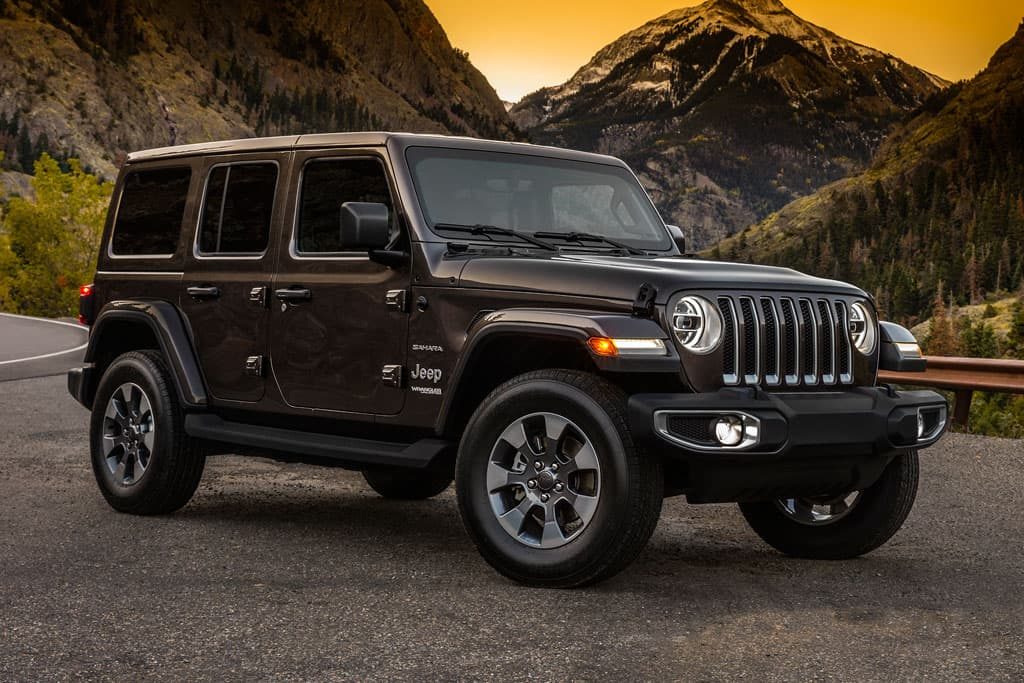 Jeep Wrangler (2018)
Modern crash regulations have ensured that classic flat-fronted car design has been lost forever with one exception – the Jeep Wrangler. In a design that has never really changed, the all-new model flunked Euro NCAP testing with a savaging earning a single star.
Somehow, despite it being a 2018 model, the Wrangler has no automatic emergency braking. With things getting worse during a front offset impact causing damage to the A-pillar indicating it was at its limit of integrity, with any more load potentially causing complete failure. Add to this that the drivers' footwell was likely to deform in such an event and that the dashboard was also deemed to present an injury risk to occupants, you have to think how did Jeep manage to do such a poor job on an all-new car.
It wasn't all bad though, with the Wrangler holding up well against a side impact, as well as offering good whiplash protection for occupants.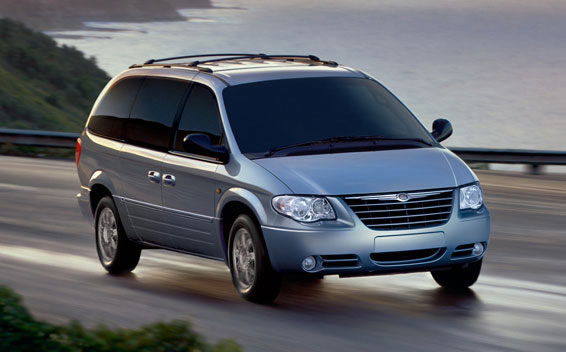 Chrysler Voyager (2007)
In 2007, Chrysler were asked by Euro NCAP to prove that their Voyager MPV offered the same level of safety in right-hand drive, as it did in left-hand drive. This question was asked as with the wheel on the right, this two-tonne van was fitted with fewer airbags. In the pole test, the curtain airbag deployed incorrectly, becoming trapped between the test dummy's head and the B-pillar – or ouch as they say.
Things got worse with the pedestrian safety, with a zero star rating means if you were hit by one, it would very likely kill you.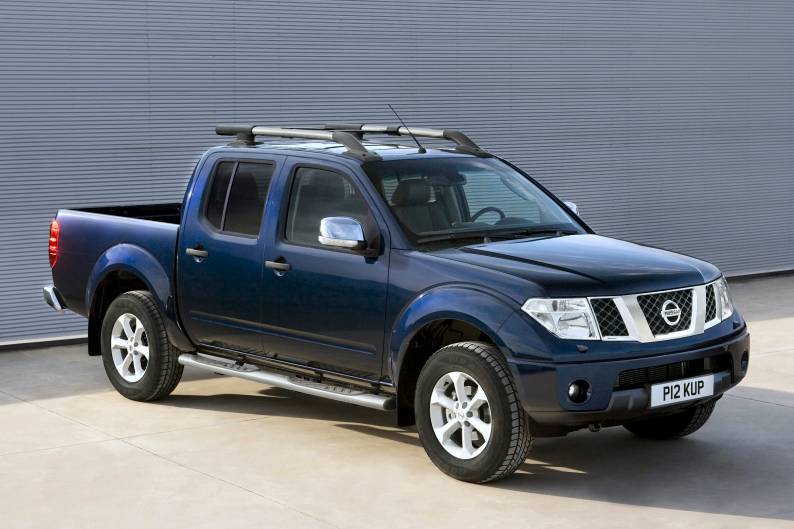 Nissan Navara (2008)
The Nissan Navara was a best seller in the mid-noughties that looked tough and rugged on the outside. In reality, it was deadly under the skin. Initially scoring a one-star rating, before losing it due to a re-test. Euro NCAP reported that upon a side impact the chassis would collapse, including the crushing or impaling of the drivers' legs in the footwell. The dashboard was also a risk to passengers because of the unstable passenger compartment that posed a genuine possibility of life-threatening injury. Inexplicably, the airbags and seat belt tensioners would deploy too slowly (it was later fixed) upon impact which if you add it all together, made a deadly package on wheels.
---