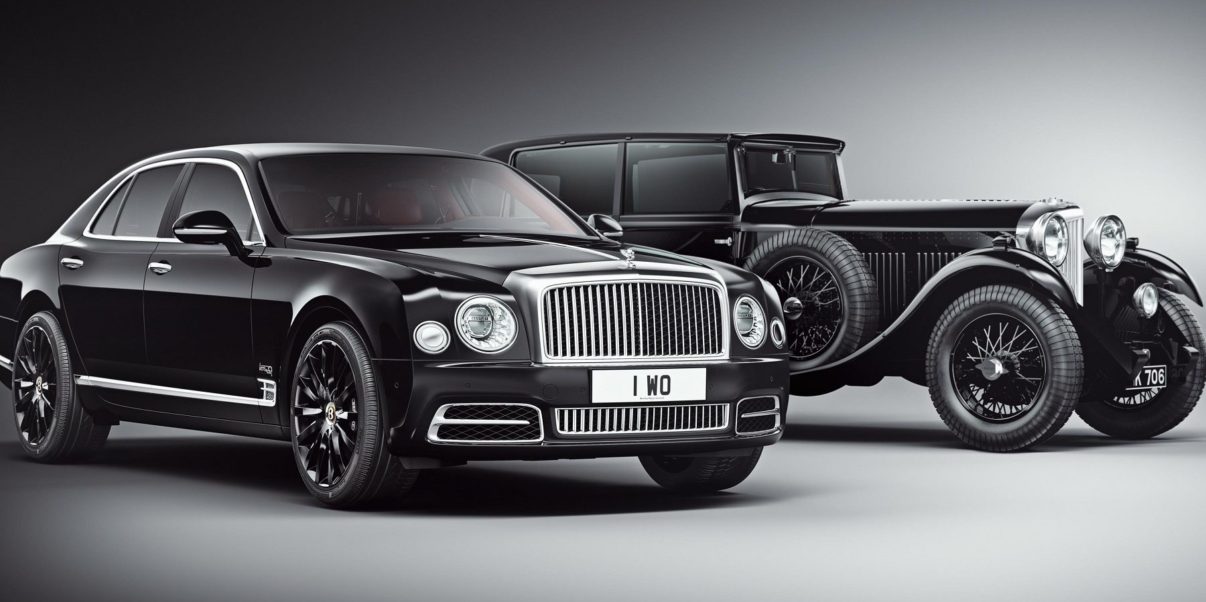 Massive motors: the biggest engines ever
Ever since the dawn of the automobile, we have been looking at ways of getting more power out of the internal combustion engine. For the longest time, the simplest way to achieve this was to increase the engine capacity until the desired power requirements were met.
In recent years fuel prices and emissions regulations have forced engineers to design more efficient engines and while we now have plenty of low-capacity motors that produce big outputs, that same technology has enabled larger engines to become more efficient too.
We may never see the likes of the awesome airplane-engined monsters of the early 20th century (we have included a few here as reference) but at least there are still some massive capacity engines out there to keep us happy until the all-electric future takes over. Read on to see some of the biggest internal combustion engines ever fitted to automobiles from both the present and the past.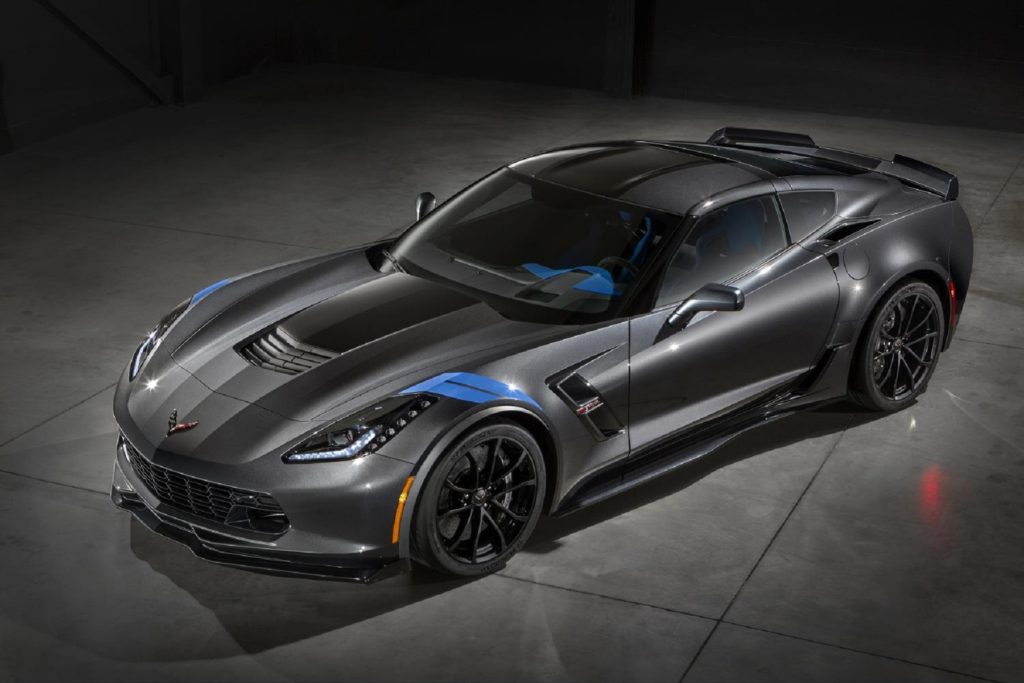 Chevrolet Corvette 6.2-litres
The UK's roads may be congested, narrow and full of speed cameras but that doesn't mean you can't get yourself a 466 bhp 6.2-litre V8 Corvette. 
Whether you can actually use more than a fraction of its abilities on public roads is another matter but in a way, it is liberating just to know that such a car is still legal to own in our legislation-strangled world.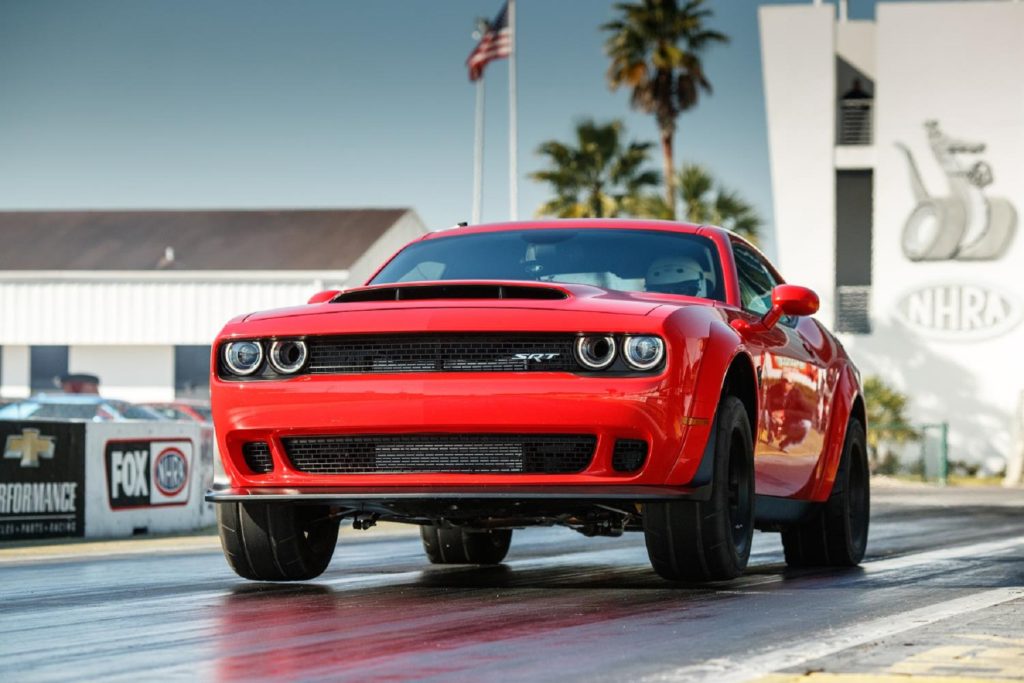 Dodge Demon 6.2-litres
The Demon, however, is not available to buy in the UK, while it may share the same cubic capacity as the Corvette, a lot of fettling and one massive supercharger give it 840 bhp when running on racing fuel. 
A mere 3,000 of these crazy dragsters were built and while it may not even be able to keep up with a Golf GTI in the corners, show it a straight piece of road and Chrysler claims that no other production internal combustion powered vehicle will be able to stick with it. 
With a 9.65-second quarter-mile time, it really is a demon down the drag strip.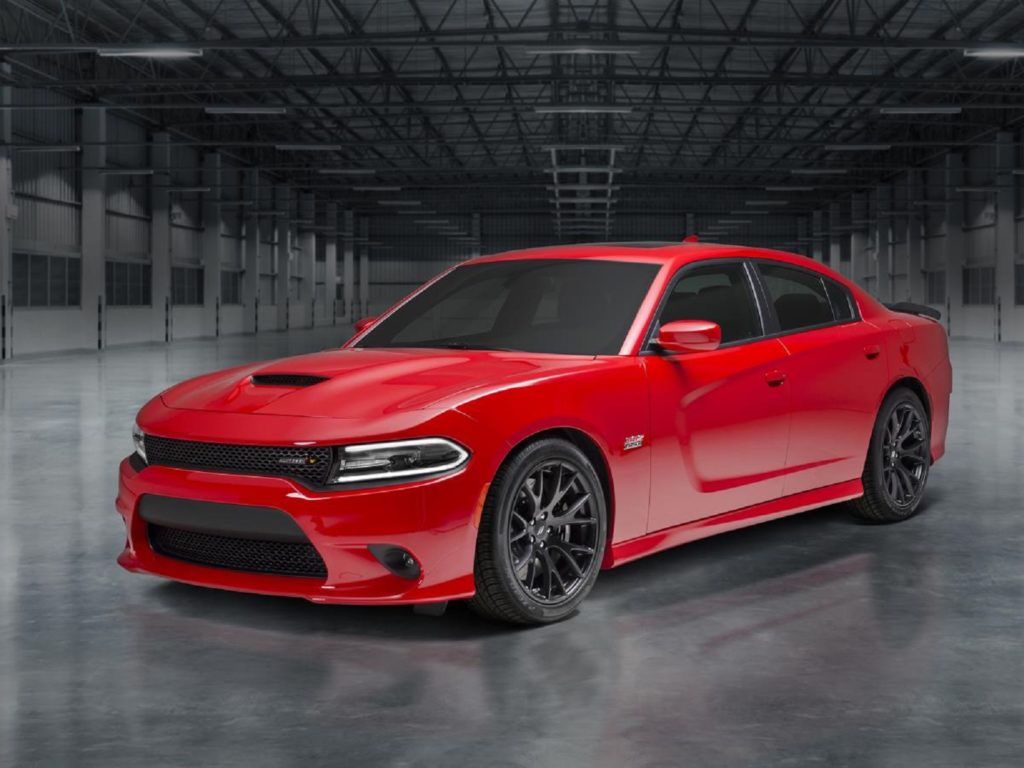 Dodge Challenger SRT 392 6.4-litres
The Dodge Challenger is a popular saloon car in the States, but you will have to buy an imported LHD model if you want one here.
The car is available in a variety of engine and power output options; however the largest capacity offering is the SRT392, it does without any forced induction but at 6.4-litres, it is not exactly short on power. How much power exactly? 485 bhp and 485 lb ft of torque. 
It can even be had with a manual transmission although most customers are likely to go with the 8-speed auto 'box.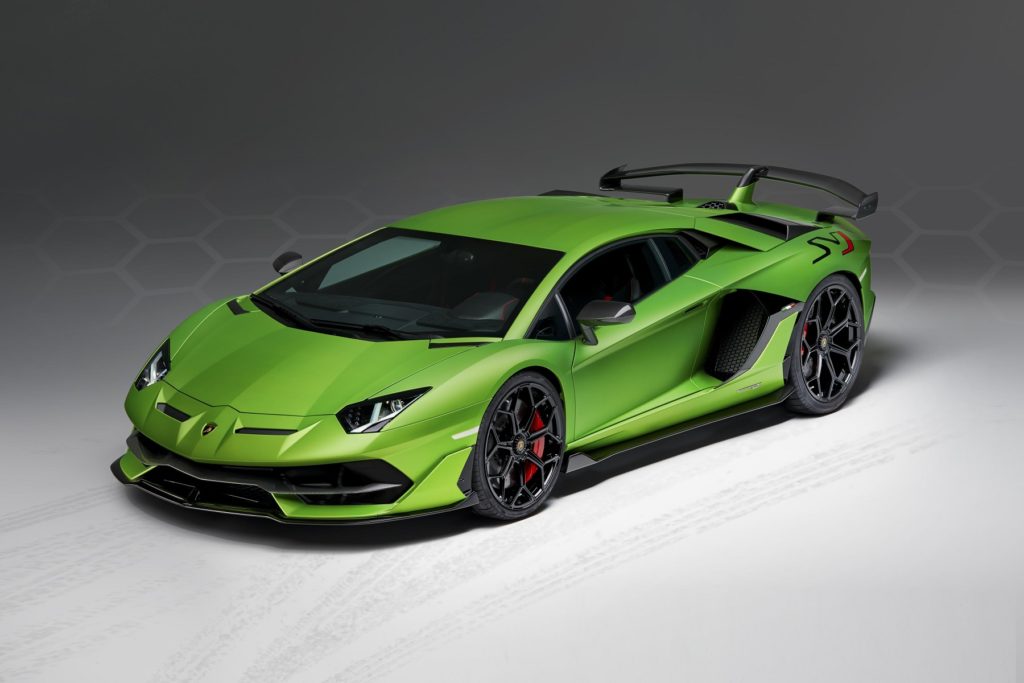 Lamborghini Aventador 6.5-litres
The Aventador has been around since 2011 although regular updates have kept this road-going jetfighter's power and performance levels competitive with much newer entrants. 
The Aventador LP 770-4 SVJ is the current range-topper and holder of the Nurburgring production car lap record too.
It may only have 100cc more capacity than the Challenger, but it makes a massive 275 bhp more at 760 bhp. Of course, it also costs way more but it is an interesting demonstration of old-school vs. high-tech.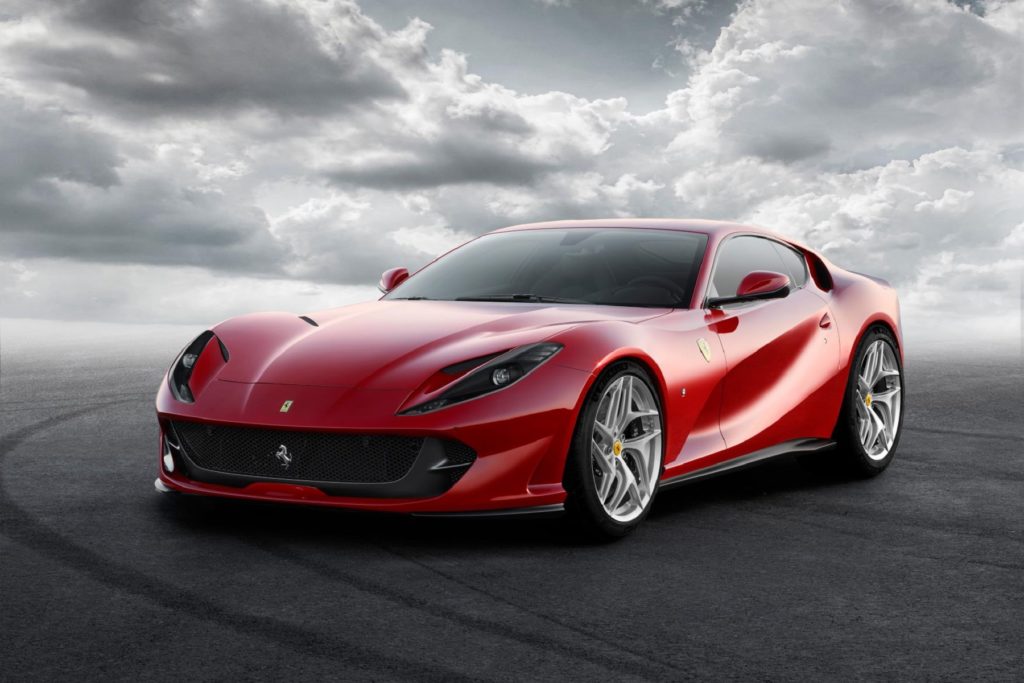 Ferrari 812 Superfast 6.5-litres
When it comes to high-tech powerplants Ferrari usually has the last word. In this case, the last word in naturally-aspirated production car engines is the 812 Superfast. 
It too has an Aventador equalling 6.5-litre V12 but it makes 789 bhp, torque levels are virtually identical too so Ferrari hasn't cheated by creating a gutless engine that only makes its power at the top of the rev range.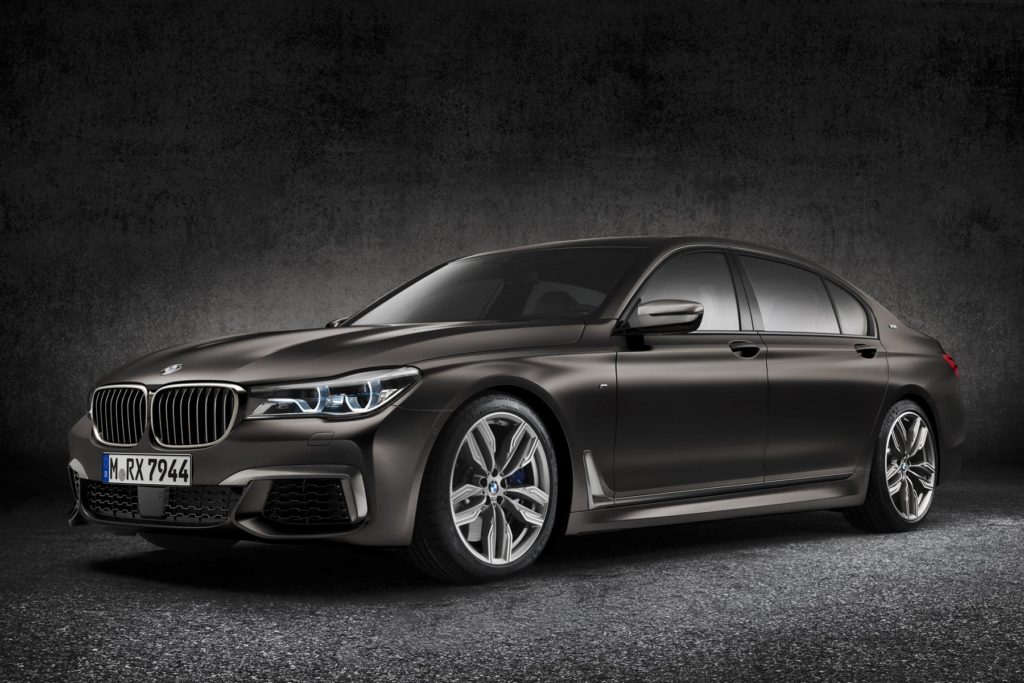 BMW 760Li xDrive 6.6-litres
The 6.6-litre twin-turbo V12 installed in the nose of the BMW 760Li xDrive is a bit incongruous with the fuel-efficient, small capacity engines in most of the rest of its range.
It may only ever be sold in very limited numbers, but this halo model is a 600 bhp reminder that BMW is still one of the preeminent engine builders around.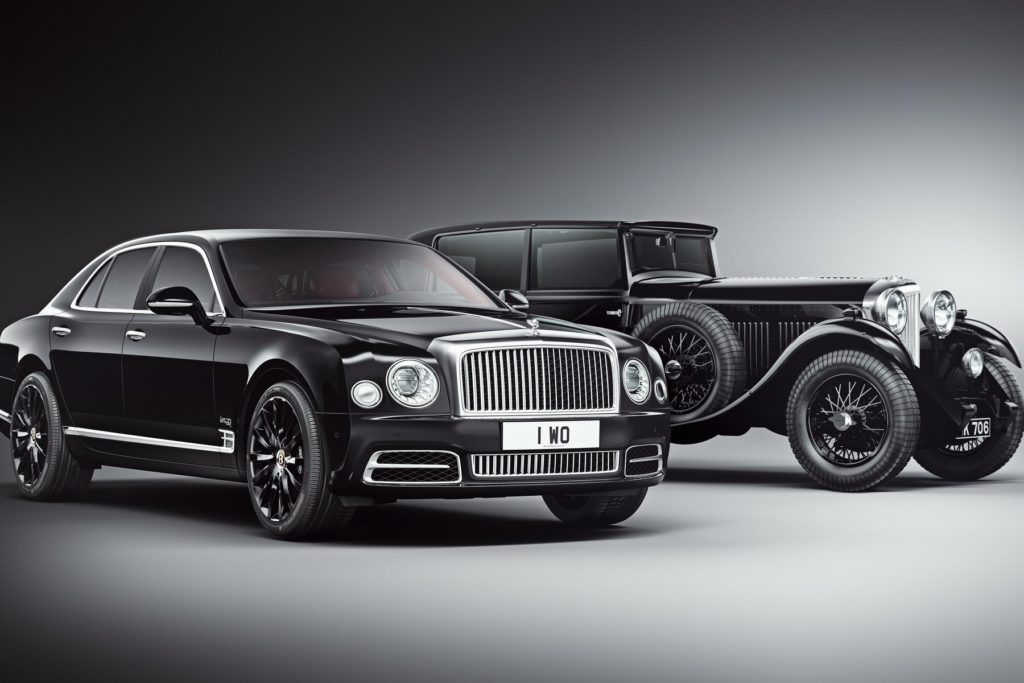 Bentley Mulsanne 6.75-litres
The 6.75-litre pushrod V8 powering the Bentley Mulsanne may be older than the hills, but it has been refined and worked on to the point where its combination of torque and power are as impressive as ever. 
Thanks to the aid of two turbochargers, the Mulsanne produces 505 bhp and simply gargantuan 752 lb ft of torque all at revs that are just above idling for most powerful engines.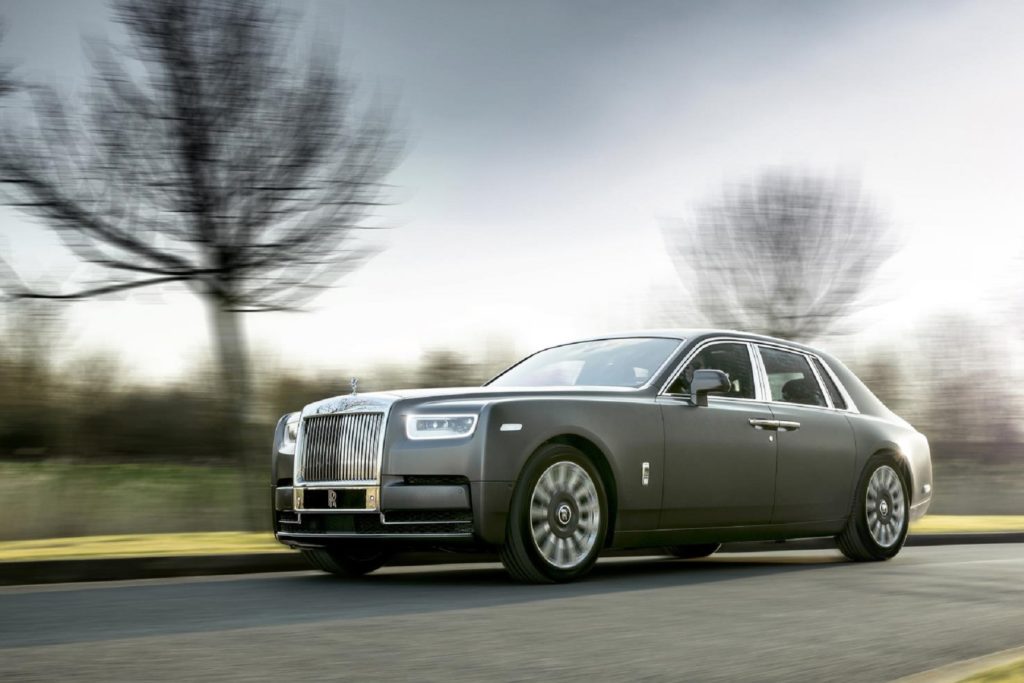 Rolls-Royce Phantom 6.75-litres
The Phantom shares its twin-turbo layout and swept volume with the Mulsanne but the engine couldn't be more different in every other respect. 
It is actually a BMW-derived design and features 12 instead of 8 cylinders. At 563 bhp it is even more powerful but makes slightly less torque at 664 lb ft. It is whisper quiet and tuned to work perfectly with the regal luxury saloon.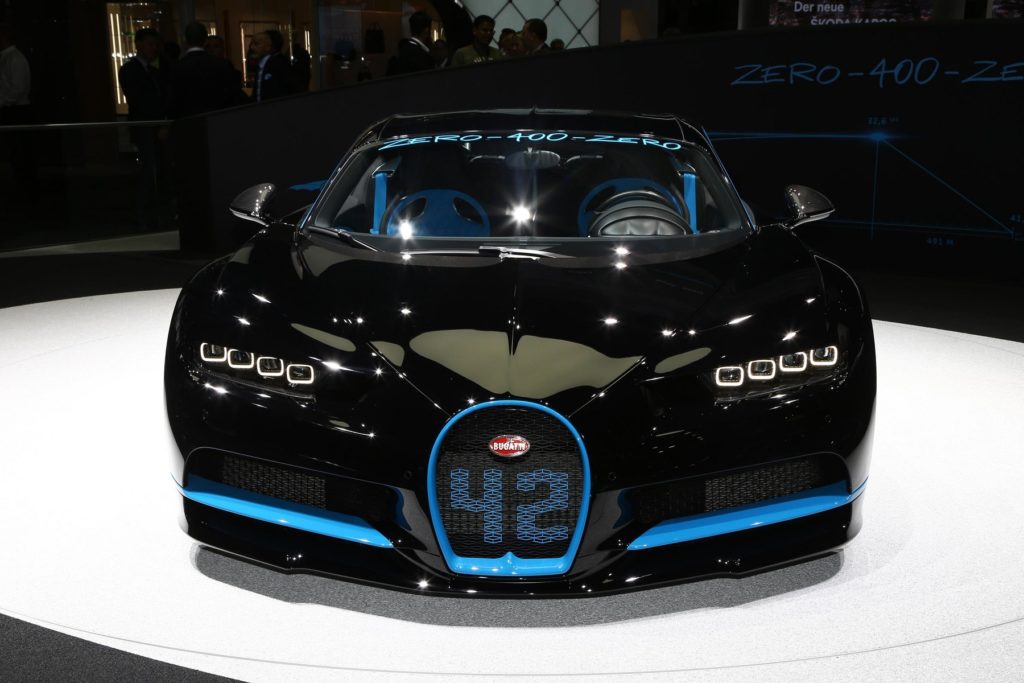 Bugatti Chiron 8.0-litres
The Chiron took over the baton of world's fastest production car from the Veyron just as the competition was breathing down its neck.
It features a reworked version of the original hypercar's quad-turbo 8.0-litre V16 and makes a jaw-dropping 1479 bhp. 
There are some who may point out that a few highly-stressed supercars can match the Chiron for outright speed, but nothing yet built can match its combination of luxury and effortlessly deployable performance.
Dodge Viper 8.4-litres
The original Viper was fitted with a 400 bhp 8.0-litre V10. Realising that this engine was nowhere near big enough, Chrysler continued fiddling with it until by the fifth-generation it was up to 640 bhp and 8.4-litres. 
That was enough to secure the Viper's place at the top of the largest engine's currently on sale list up until 2017 when the final Viper rolled off the production line. 
That makes the Chiron the current capacity champ but compared to some earlier aero-engined vehicles, it may as well have been fitted with a lawnmower engine.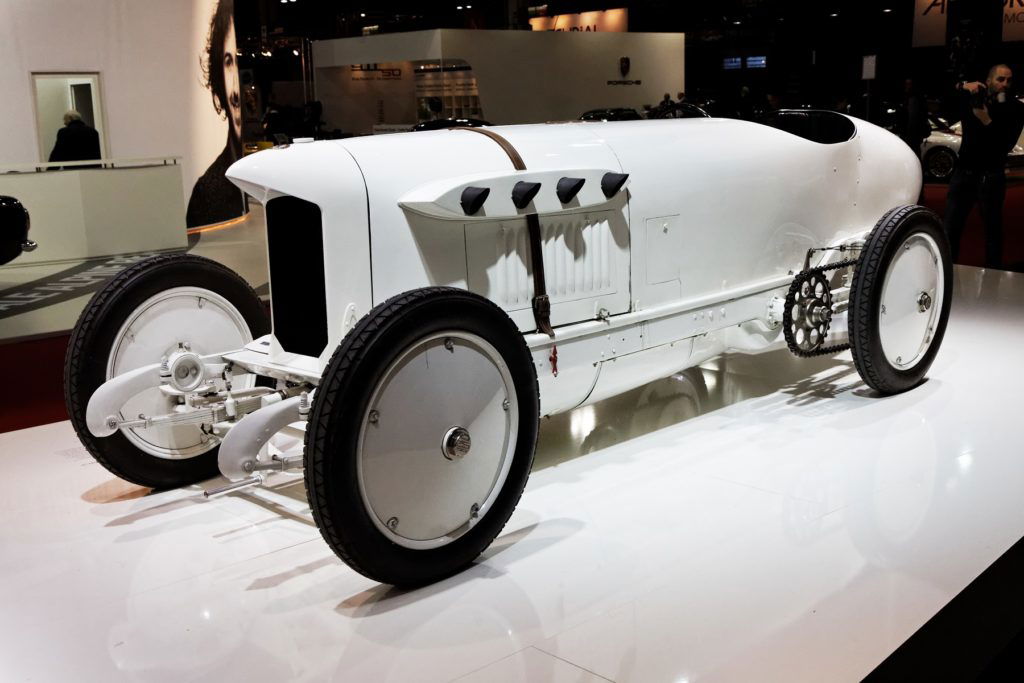 Blitzen Benz 21.5-litres
The Blitzen Benz was built in 1909 with the express purpose of smashing world records, which it did in spectacular fashion. 
Setting a world speed record of 141.7 mph in 1911 thanks in large part to its 200 bhp 21.5-litre engine. Six were built but it is uncertain how many have survived.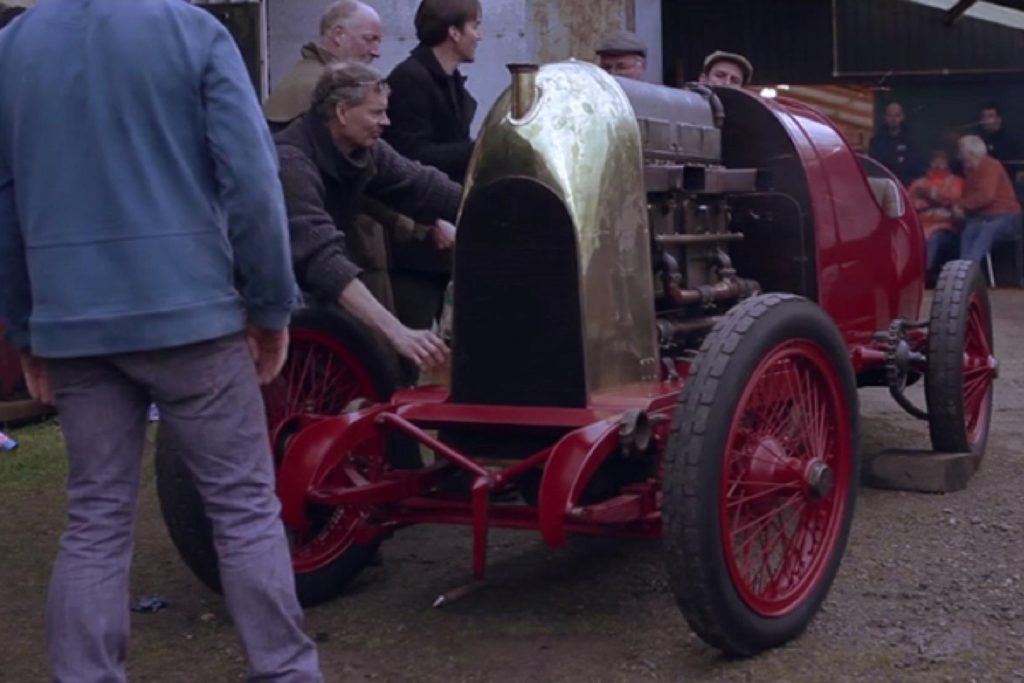 Fiat Mephistopheles 21.7-litres
This beastly machine was named after a demon in German folklore that served the devil, some might think it a tad melodramatic but what else do you call a vehicle with a 300 bhp 21.7-litre engine pinched from an airplane? 
The Mephistopheles was built a year before the Blitzen Benz, but it wasn't until 1924 when it finally broke the land speed record.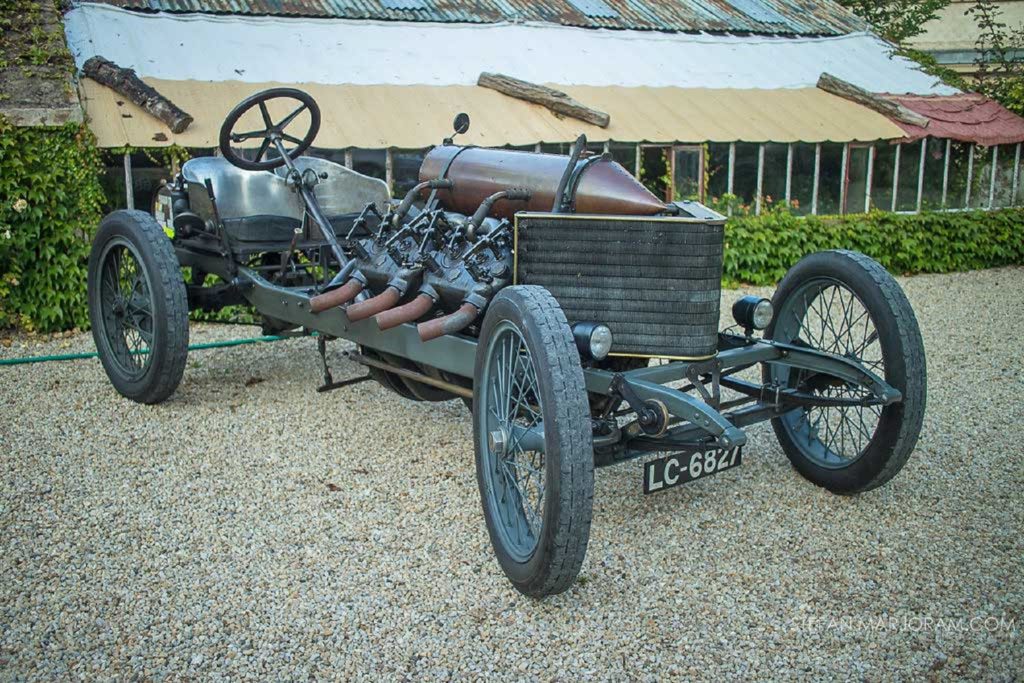 Darracq 25.4-litres
The Darracq, as most of these massive-engined machines, was built to break speed records. 
Aerodynamics were clearly not a big deal back in 1906 as this 200 bhp 25.4-litre V8 was basically scaffolding with an engine. 
The 122.5 mph it achieved in 1906 on Daytona Beach was hugely impressive, imagine what it could have done with a few more body panels.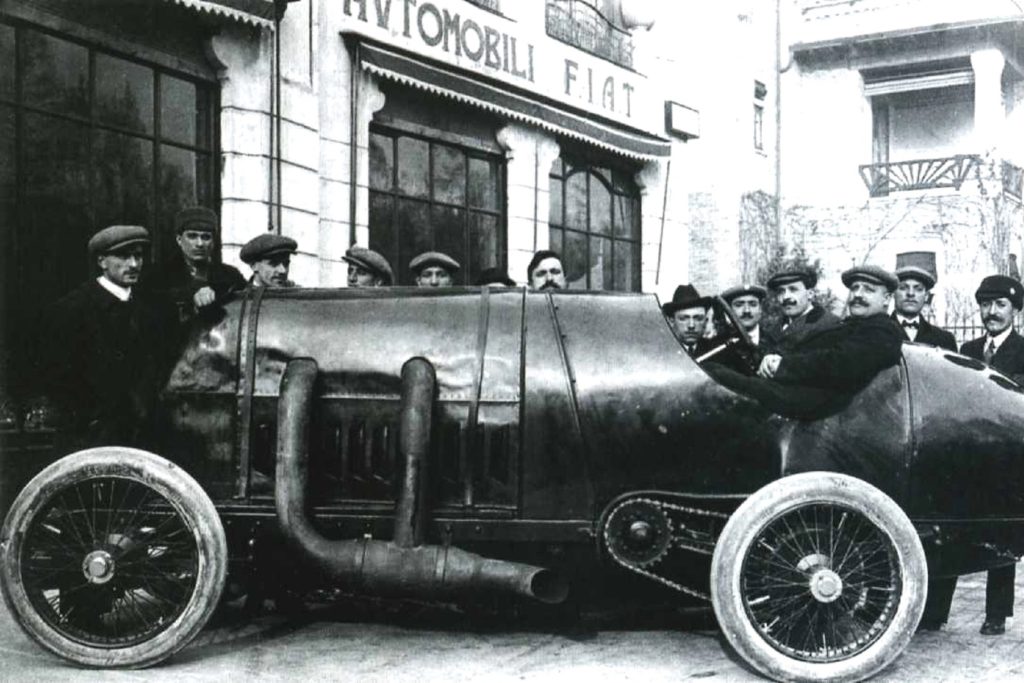 Fiat S76 28.5-litre
The Fiat S76, also known as The Beast of Turin, had a 28.5-litre four-cylinder motor that could make a reputed 290 bhp. 
Sure, your Golf R can make that from its turbocharged 2.0-litre motor today but back in 1910 that was the stuff of witchcraft. It was designed to beat the Blitzen Benz but scary handling meant that few drivers were willing to see what it could do. 
The best that it could manage in 1913 was 132.27 mph, and since it couldn't make the return run within the one-hour time limit, the speed was never officially accepted.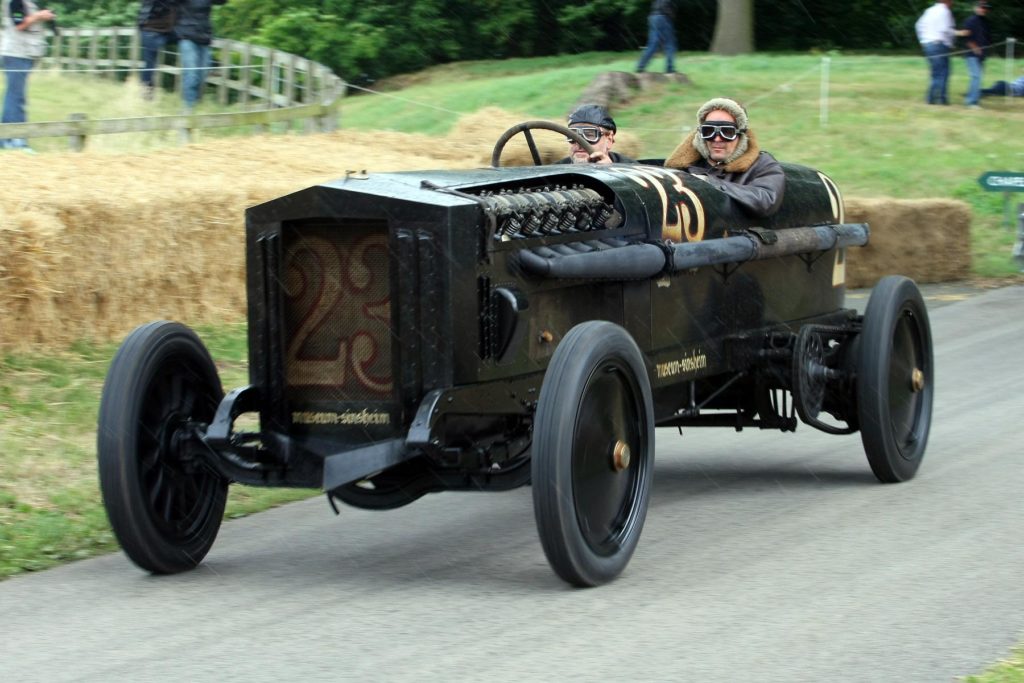 BMW Brutus 46-litres
Sure, 8-litres is a big engine for a modern car but you would need almost six Chirons to match the 46-litre capacity of the BMW Brutus. 
BMW may have started out in the motoring world with a badge-engineered Austin 7, but they were an aircraft engine company first and after World War 1 when Germany was forced to disarm they decided to mount one of their spare V12 aircraft engines into a 1908 American-Lafrance chassis. Nicknamed Brutus it was unleashed in 1925 and proved that the Germans do actually have a sense of humour. 
With the most rudimentary of suspension setups and 493 bhp at the driver's disposal, the Brutus is one of the scariest cars of all time.
---