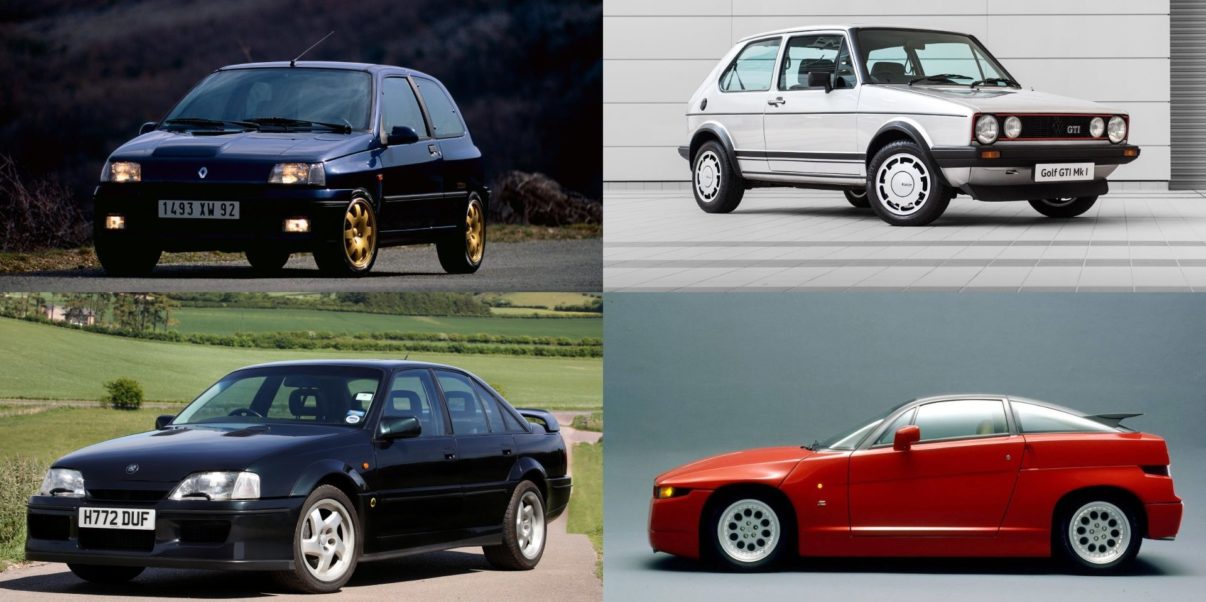 Wheel life – the most iconic alloy wheel designs
The wheels of a car can be overlooked when taking a perspective of the way it looks. Get the design right, and a wheel blends perfectly with the overall design of a car becoming an iconic piece of design in its own right.
Mercifully, there are several thousand times carmakers have got it absolutely spot on when designing wheels – making any potential list of the greatest a very long one.
Here, we break it down with our picks for the most iconic alloy wheel designs of all time.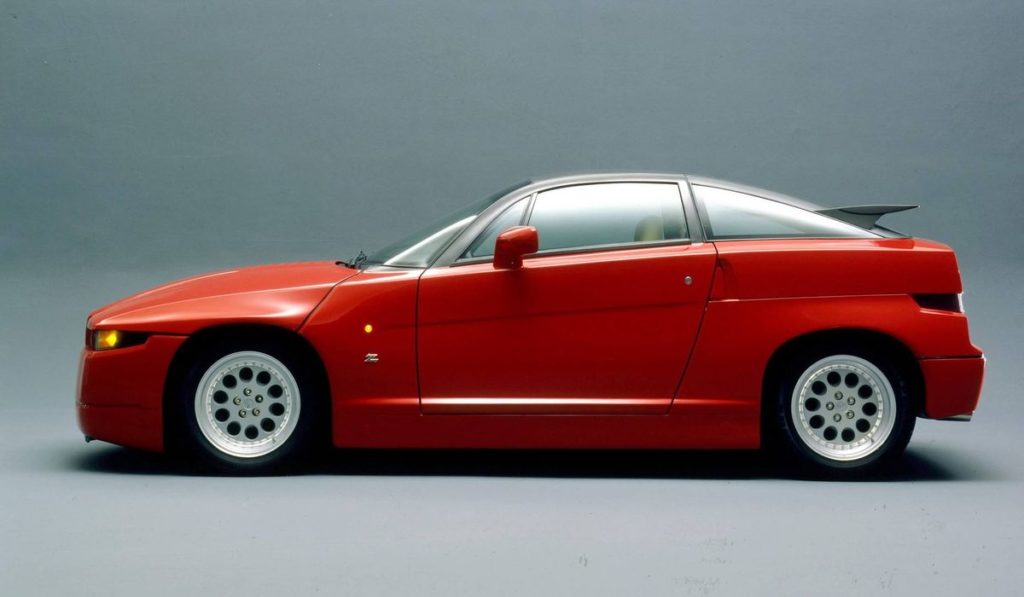 Alfa Romeo SZ
The Alfa Romeo SZ was said to be capable of generating over 1.1g of lateral load in corners. Born from a partnership of Zagato, Alfa Romeo and Fiat, the SZ (Sprint Zagato) was an experimental design piece showing what the Italians could do if you let them go crazy.
Part of this wild design was its wheels. Coming from the factory with a set of custom-designed Speedline split-rims, staggered with wider wheels on the rear and shod in special Pirelli P Zero tyres helping to generate all of that massive grip.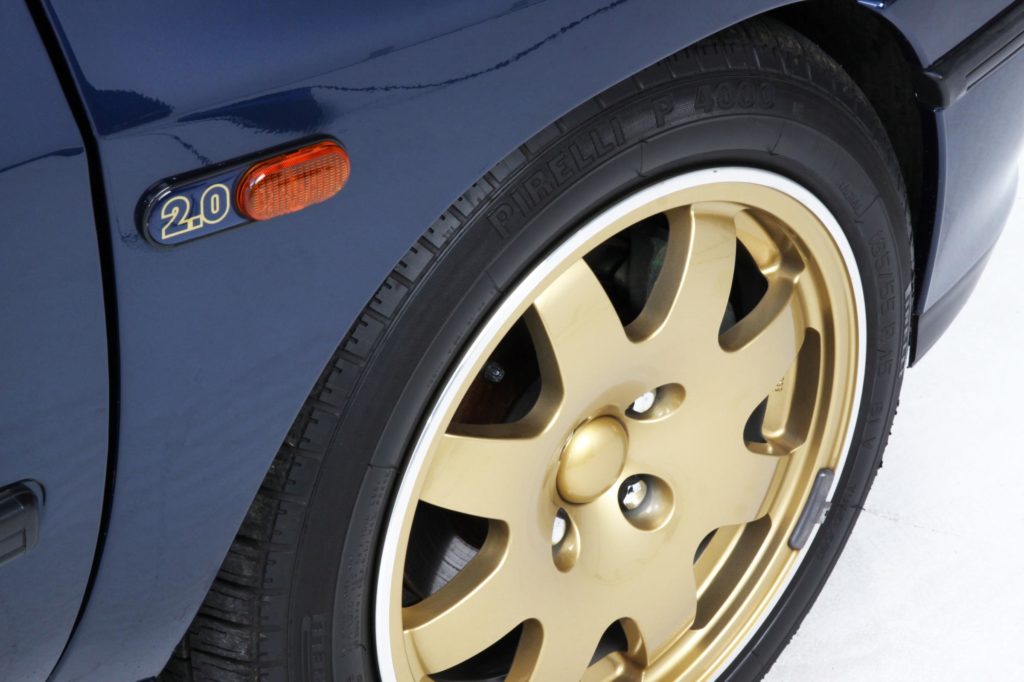 Renault Clio Williams 'Speedline Corse'
Seeing a hot Renault Clio in the 1990s with gold wheels meant only one thing – it was a Williams fettled version with serious hot hatch credentials.
At the time, the Clio Williams put the Peugeot 205 GTI firmly in its rearview mirror being a true homologation special in '449' Metallic Sports Blue sitting on gold Speedline Corse wheels.
Mercedes-Benz AMG Monoblock Aero II
In the 1990s if you drove a Mercedes-Benz AMG, it would have rolled out of the factory on a set of Monoblock Aero II wheels. A simple piece of a design reminiscent of a cookie cutter, it was a subtle hint you were driving a fire breathing Benz.
Made by OZ wheels for AMG, the design was lightweight with aero enhancing properties at high speed. We think it was best used on the E55 AMG – making it look pretty badass don't you agree?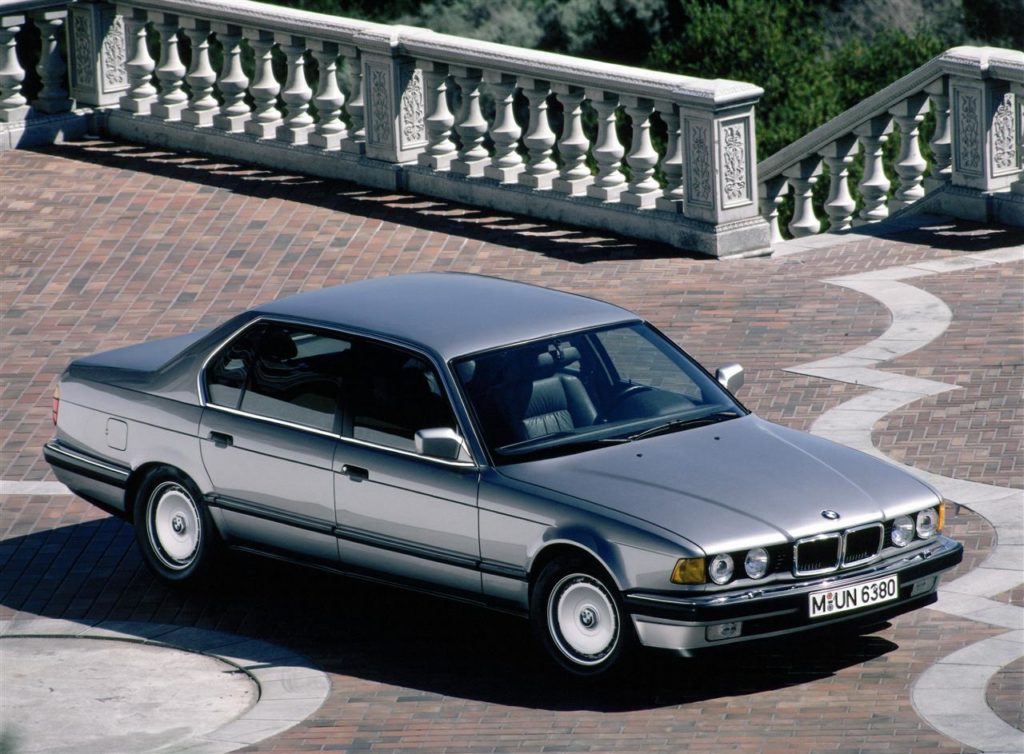 BMW 750il
A BMW 750iL was a way of saying you wanted a V12, but you were also classy with a liking for the more comfortable things in life.
The BMW Style 3 wheels fitted to this big saloon are undeniably from the 1980s. They were also fitted to a number of E34 5 Series models. But we think you'll agree that the only place for them was under an E32 7 Series in long-wheel-base 'stockbroker' spec.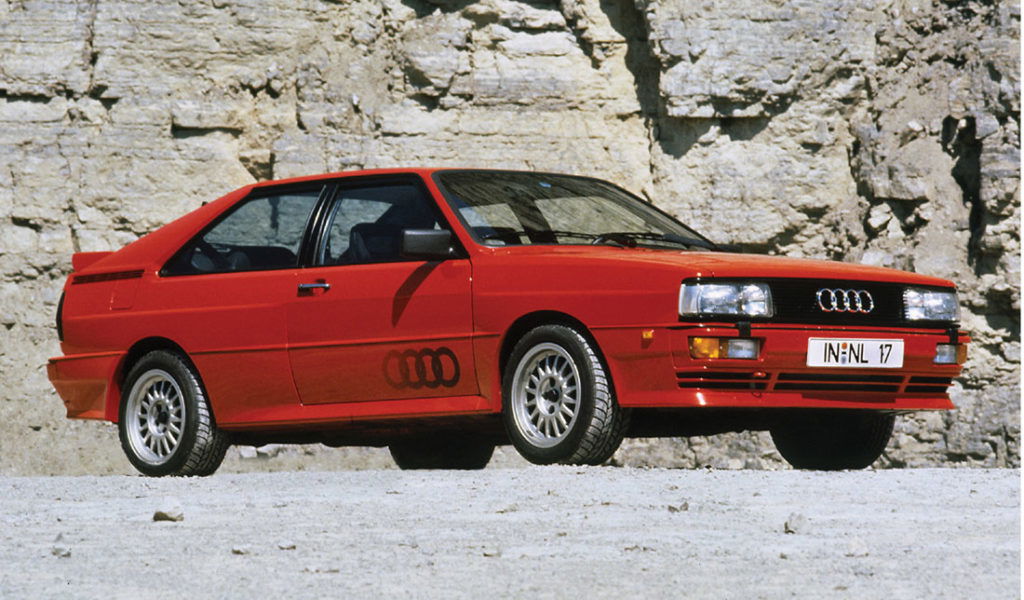 Audi Sport Quattro S1
Built to enable Audi to compete in Group B in the early 1980s, the Sport Quattro S1 was a 300bhp dirt-ready beast of a car.
From 1984, the Sport Quattro S1 sat on the set of 8×15-inch wheels shod in Pirelli Cinturato P5 tyres. A simple design, but one that we think should be up there as one of the greatest ever factory wheels ever fitted to a car.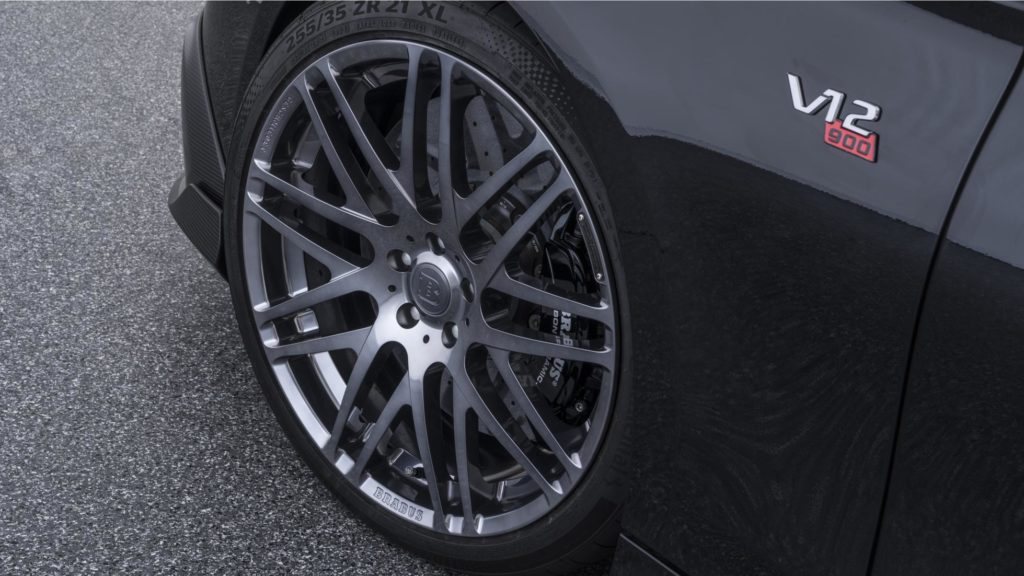 Brabus
From all of the wheels featured on this list, the Brabus 21-inch forged alloy wheel has the hardest task of all trying to deliver 888bhp of power to the tarmac in Rocket 900 spec.
If you happen upon a Brabus converted Merc, aside from all of the carbon bits and black paint, the massive wheels are a dead giveaway that you're looking at something a bit special. And if the frankly feeble 21-inch wheel size is not enough, you can always option 22-inch wheels to torture on a daily basis with all of that massive horsepower.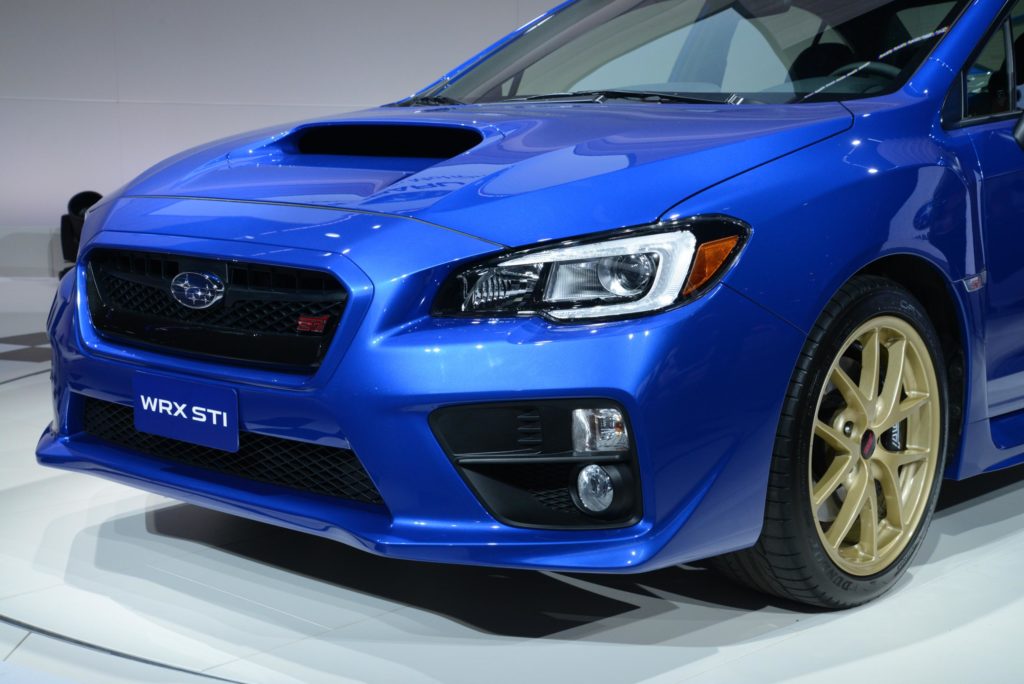 Subaru WRX STI
There is something sorely missing from the modern Subaru WRX STI. Yes, you can still get the iconic blue paint, but for reasons that confuse us, you cannot spec gold wheels to match it in the UK.
As, after all, this colour combo has been worn by hot racing and road-going Subies for nearly three decades. Making it at the very least highly immoral to drive one sporting any other wheel colour.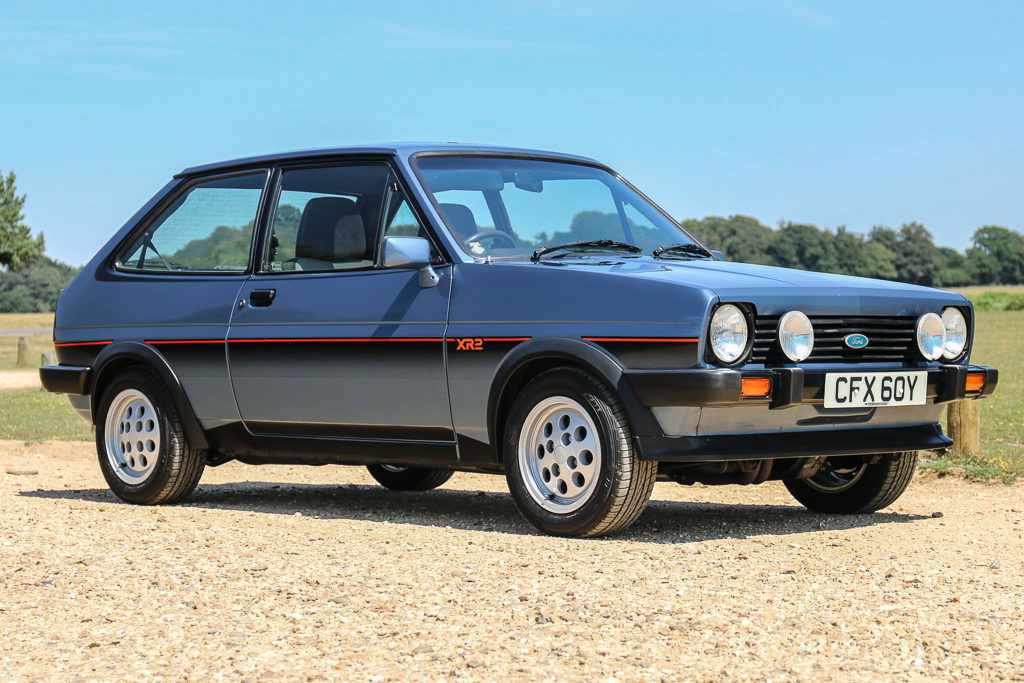 Ford 'Pepperpot'
During the 1980s, if you spotted a Ford of the fast variety sporting an XR2 badge, then chances are it was wearing a set of 'Pepperpot' alloy wheels.
These were named, very obviously, due to Ford's design team taking inspiration from the humble pepperpot. Most examples were found bolted to a hot Mk1 or Mk2 XR2. Measuring in only 13-inch by 6J – they were also tiny by today's massive wheel obsessed standards.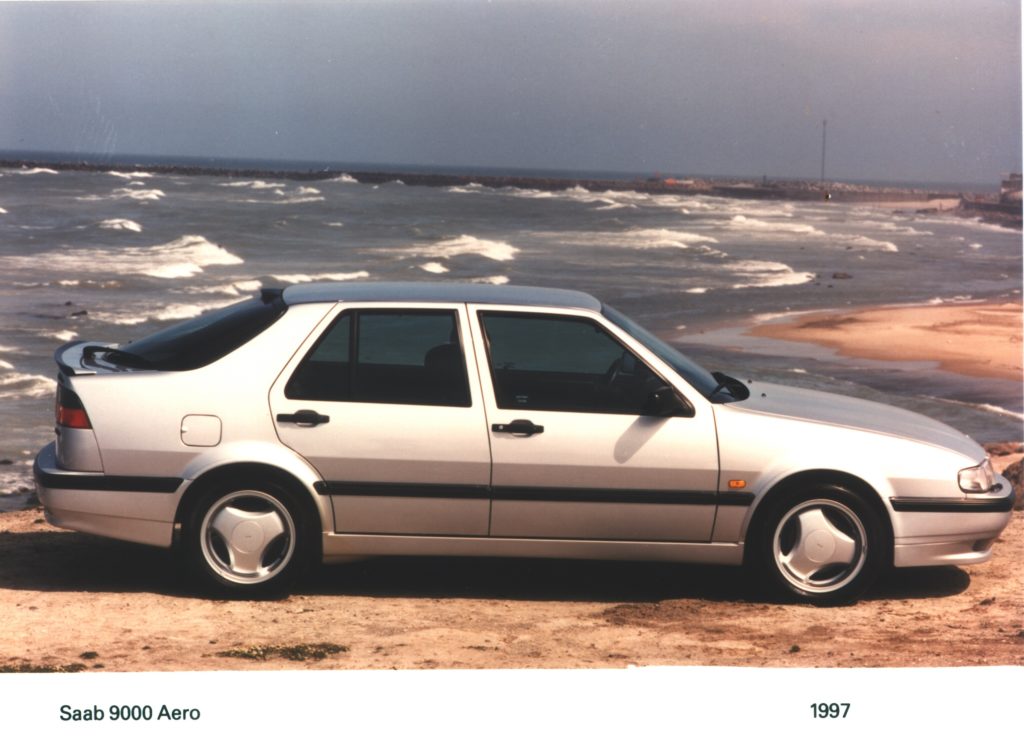 Saab 'Three-Spoke'
Back in the 1990s, the three-spoke alloy was hugely popular in aftermarket wheels. A few carmakers got in the act as well with Saab producing this stunning-looking effort.
If ever there was a wheel that was ideally suited a car, then a vintage Saab 9000 on factory three-spokes was it. The Swedish carmaker was something of a champion of the three-spoke using variations of the design throughout its range, including the iconic 900, and the later 9-5 model.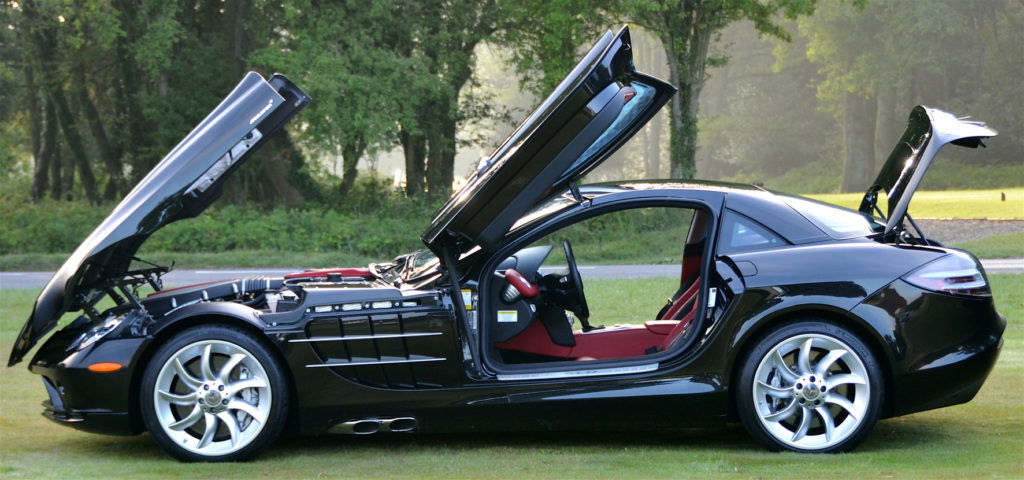 Mercedes- Benz SLR McLaren
From the odd marriage of Mercedes-Benz and McLaren, the SLR was the original hypercar of the mid-2000s. Sporting a unique propeller-style design, it's wheels blended perfectly on a car crammed with high-speed design cues.
Designed specially by OZ racing for the SLR. The design mimicked a rotating propeller when the car was in motion, withstanding all of the considerable forces generated by its 207 mph top speed.
Ford Escort RS Cosworth 'Cossie'
If you were a wealthy yobbo in the 1990s, you'd likely be driving an Escort RS Cosworth wearing a set of its trademark Ford produced 'Cossie' five-spokes.
Yes, a lot of Escort 'Cossies' were modified, meaning the original wheels were lost or ended up on a Sapphire saloon. But Ford made these wheels 16-inch by 8J all round to fill those massive arches. And being honest, an Escort RS Cosworth should only have these wheels, right?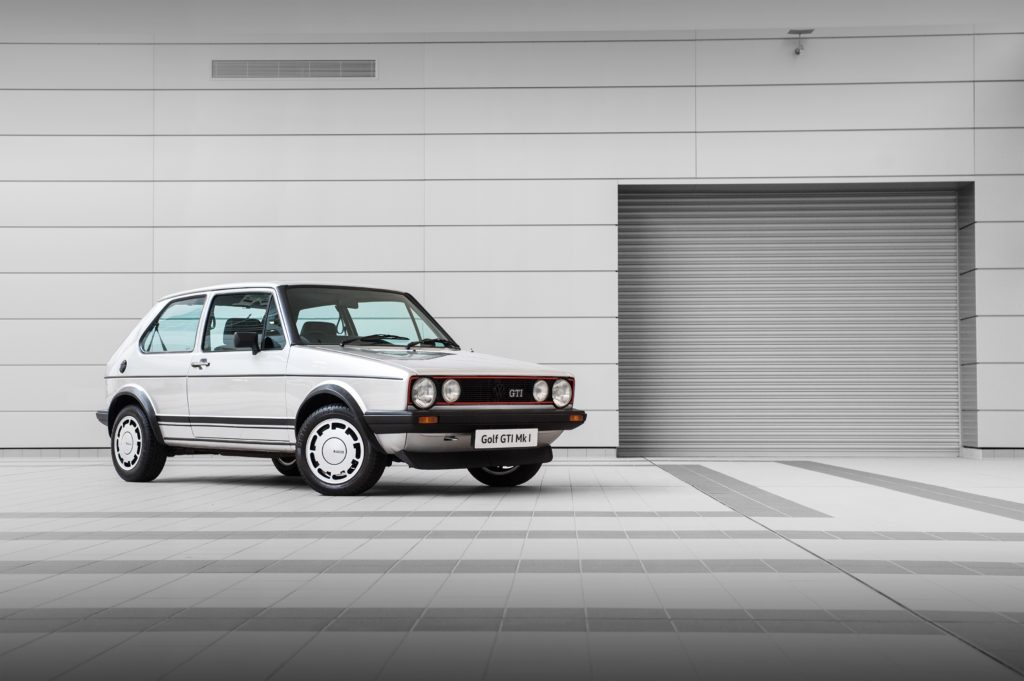 Volkswagen Pirelli 'P'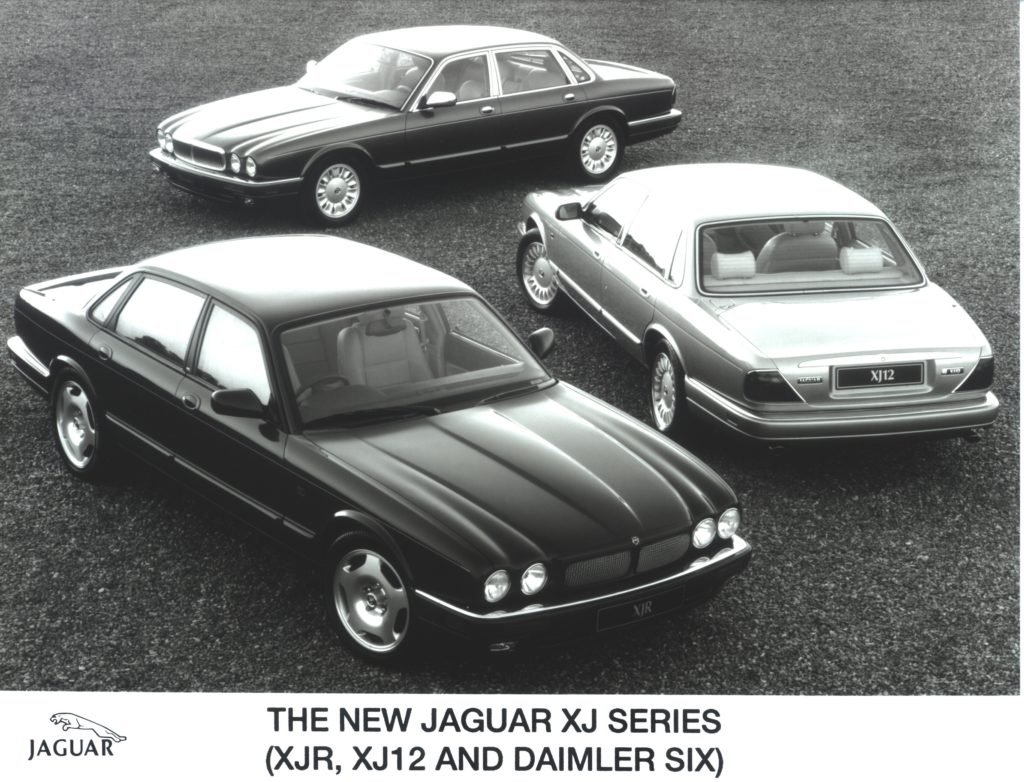 Jaguar XJR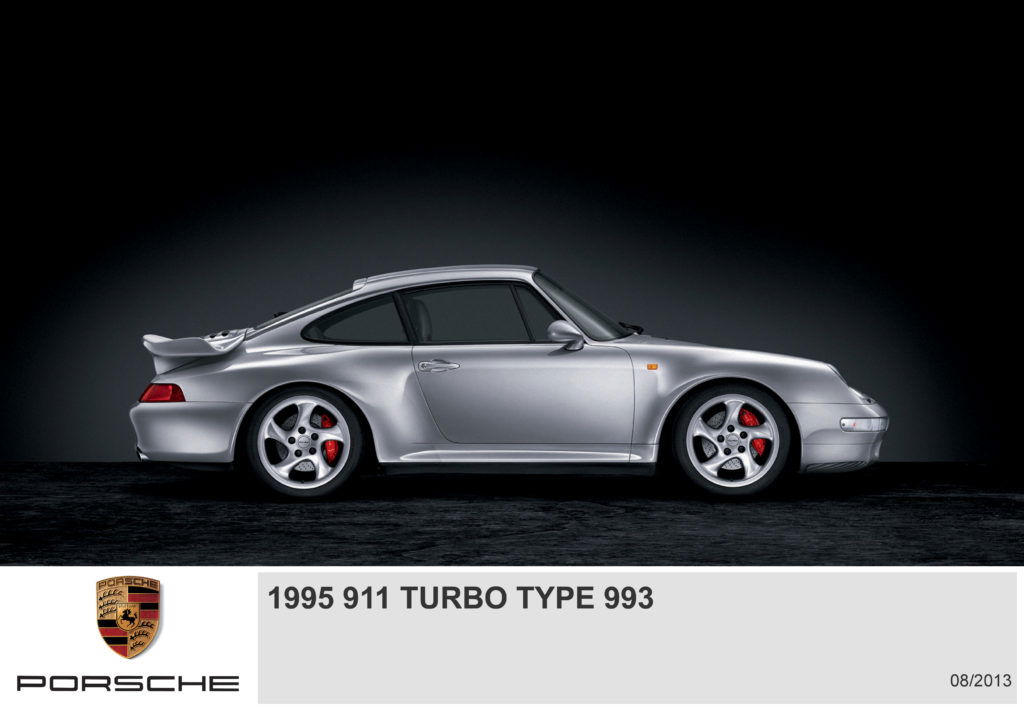 Porsche 'Turbo Cup 3'
So, this choice may be somewhat controversial to fans of the Porsche 'Fuchs' wheels. But we think the Style 930 'Turbo Cup 3' wheels deserve the spotlight.
Over the years this design has been fitted to pretty much every Porsche, from the 928 to the Boxster. Our preference though is mid-1990s 911 Turbo type 993 – which looks fantastic.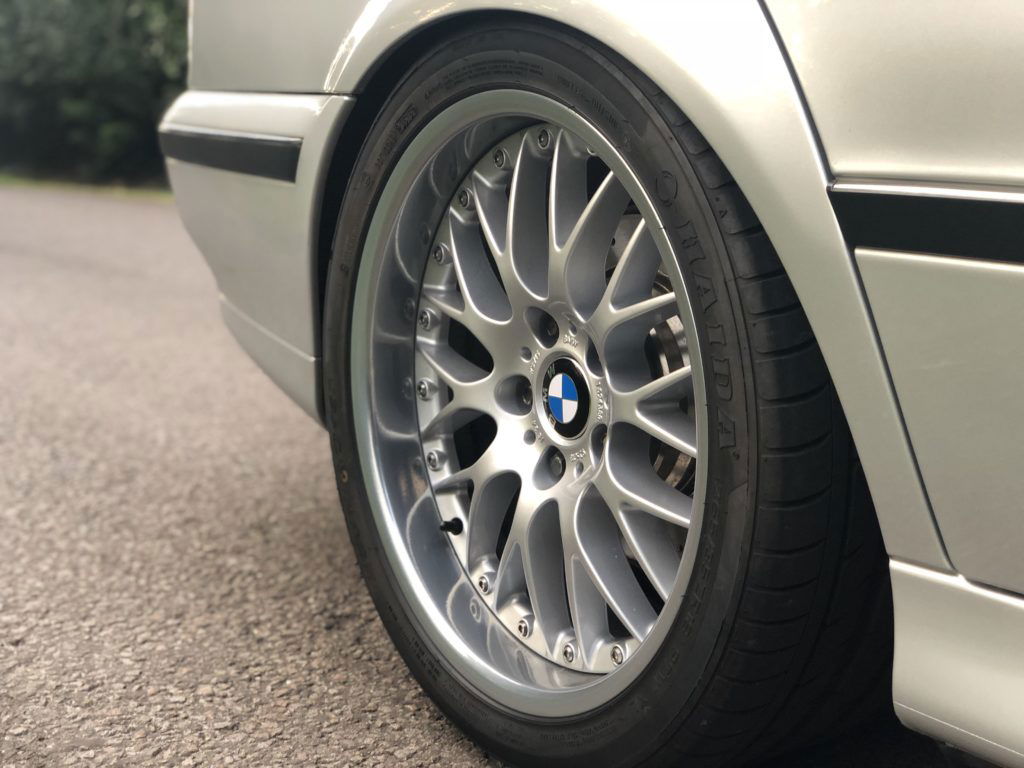 BBS split rim
One name in aftermarket wheels that everyone knows is BBS. For nearly five decades they have been making wheels for a vast array of road and race cars. One of their most famous designs is the two-piece multi-spoke rim.
This design has graced everything from BMWs and Mini's to Le Mans race cars. Basically, a wheel face bolted into a rim, I'm such a fan of it that I bought this BMW E39 spec Style 42 set for my own car.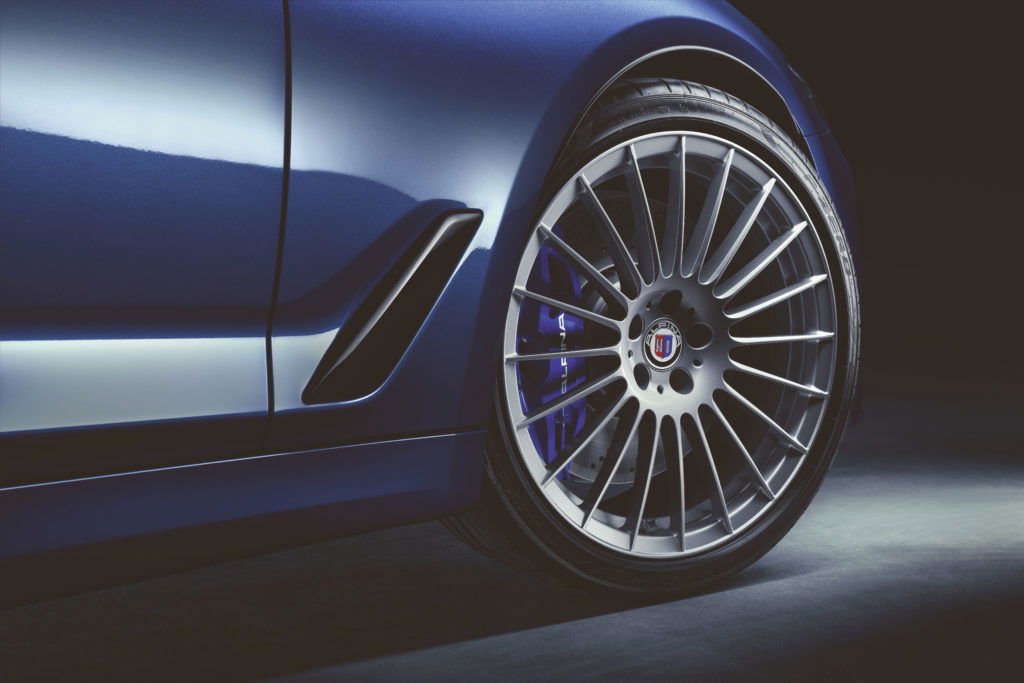 Alpina
For the last three decades, German super-tuner Alpina has stuck to one design ethos for all of its wheel designs: 20-Spokes and huge. There have been variations on the design, from the smaller versions of the 1980s to the addition of locking centre caps in the 1990s and early 2000s.
This design has varied over the years. But when you see an Alpina spec BMW sitting on these trademark wheels – it's easily recognisable as something a bit special.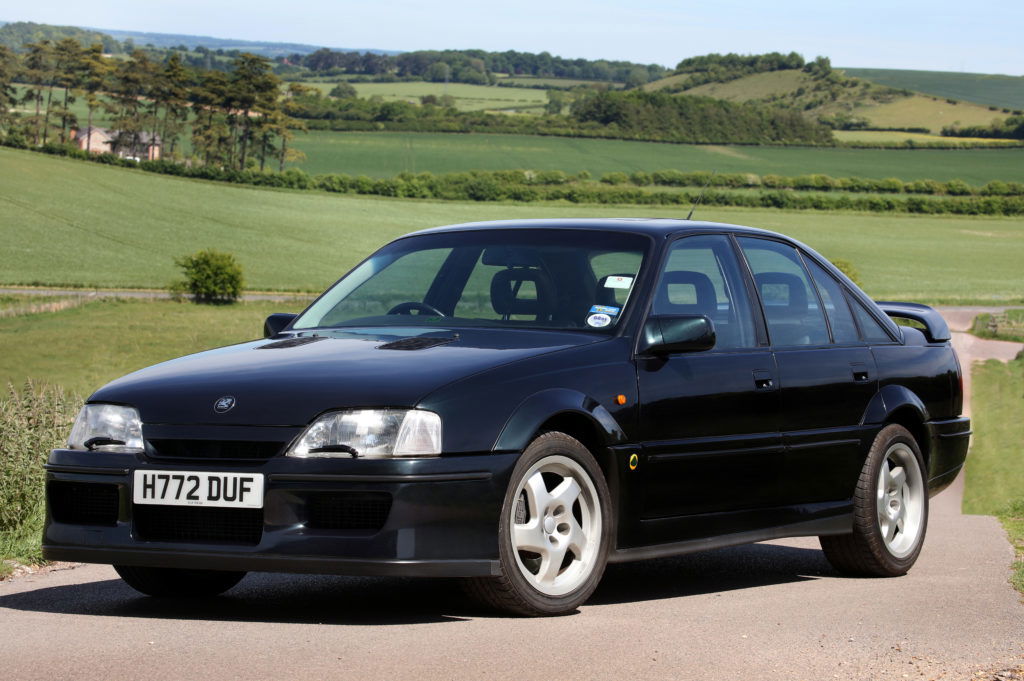 Lotus Carlton
The Lotus Carlton caused a wealth of controversy when it first broke cover in the early 1990s thanks to its 176mph top speed. It makes this list though, because of the five-spoke Ronal manufactured wheels ensuring all of the 377bhp on tap safely made it to the road.
Combining with the only paint choice of 'Imperial Green' it's difficult to imagine this big saloon sitting on any other rim. So if you've got one, please leave well alone.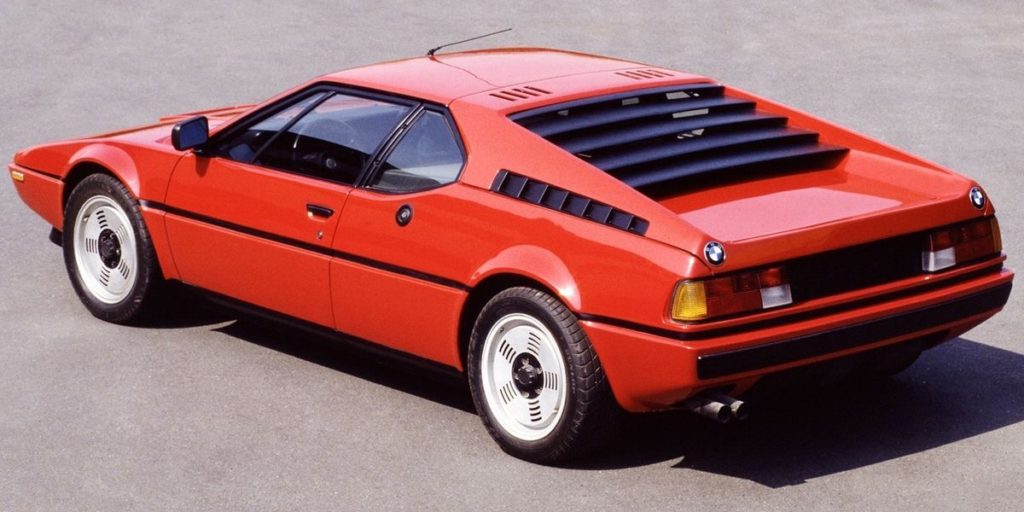 BMW M1
If you were to come up with a list of the greatest supercars of all time – the BMW M1 would have to make the cut.
The M1 was conceived initially by Lamborghini before the project proved too expensive for them. Step forward BMW. Who rescued it giving us a supercar that remains to this day one of the best looking ever produced. The 16-inch 'Campagnolo' slatted wheels making us very happy that the M1 became a reality.
---