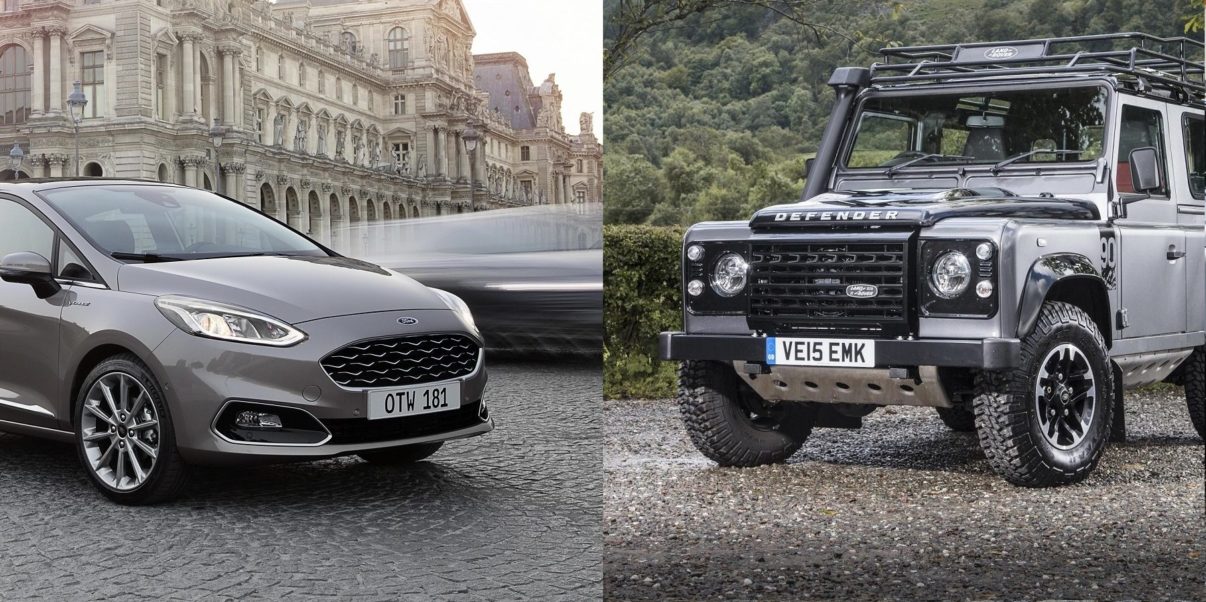 Fantastic 4x4s for less than a Fiesta
The best-selling car of 2018 was the humble Ford Fiesta, with a total of 95,892 registrations it outsold the second-placed VW Golf by a staggering 31,000 units. That is a big margin, but then again, the Fiesta is a significantly less expensive vehicle, being more of a competitor with the smaller VW Polo price-wise (which it outsold by an even bigger margin)
Still, not many new cars can be considered cheap these days, while you can find a poverty-spec Fiesta for around £14,000, it is also quite possible to keep ticking the boxes until you drive off with a car costing twice as much, not that many people are likely to do that.
For that sort of cash, though, a whole lot of desirable nearly-new crossovers and SUVs come into view, vehicles that will not only do the daily commute just as well as the Fiesta but can also make for a great holiday car both on and off the beaten track.
To that end, an all-wheel-drive layout and raised ride height are a bare minimum to qualify for our list, the vehicles also have to cost no more than a new Ford Fiesta. So, read on to see whether there is a 4×4 out there that could pry you away from your favourite hatchback…
The rare £13,965 Fiesta
Let's start off with the cheapest Fiesta you can buy, the base Style trim comes with a 1.1-litre 70 bhp engine, five-speed manual gearbox and three-door bodyshell. 
If you want anything other than red or black exterior paint it is going to cost you extra. You do get air-conditioning and electric front windows but that is about as far as the luxury list goes. With this specification level you will be handing over £13,965. 
Pick the 85 bhp diesel engine, five-door bodyshell and an 8-inch touchscreen and you will soon be parting with £16,715. This applies to any of the Fiesta's competitors too, so let's see what 4×4 vehicles are out there for a similar outlay.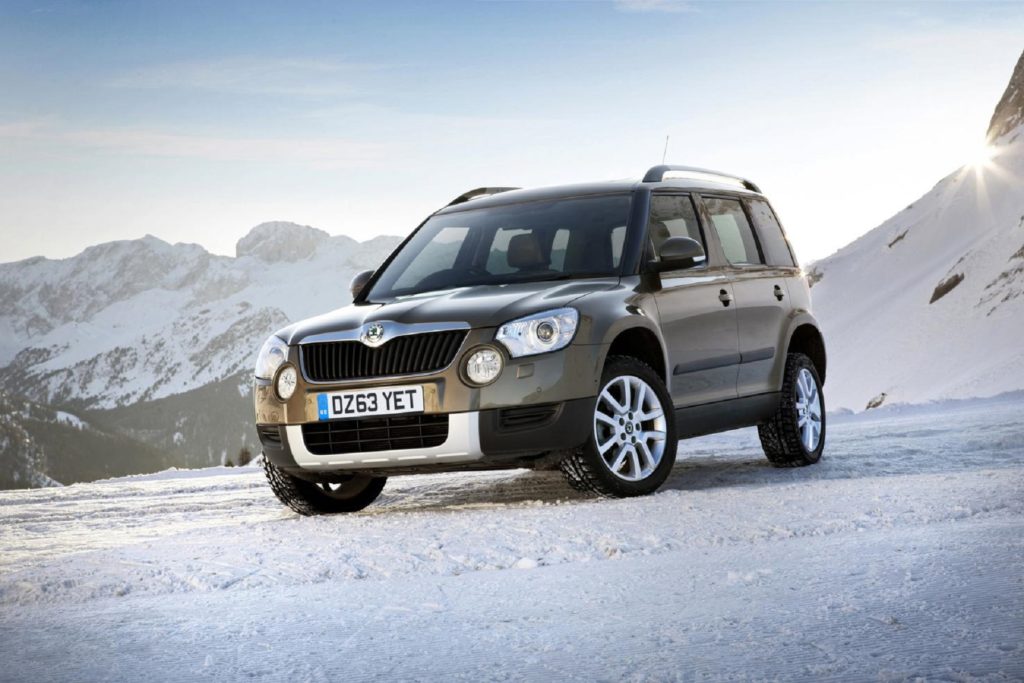 Skoda Yeti
The Yeti may be no more but it still makes for a great used buy and you can find a 2015 model with low mileage and a decent specification level for the same price as our 70 bhp Fiesta. 
The 148 bhp 2.0-litre turbodiesel engine is strong and fuel-efficient too and that would be our choice here.
Suzuki Jimny
The new-generation Jimny has just been launched but there is not much wrong with the outgoing model, it is small enough to be perfect for the city while its 4×4 drivetrain is actually quite capable of taking on serious off-roading duties. 
A nearly new 2018 model will cost you no more than a Fiesta although the 84 bhp 1.3-litre motor will give you similar performance to the little hatchback.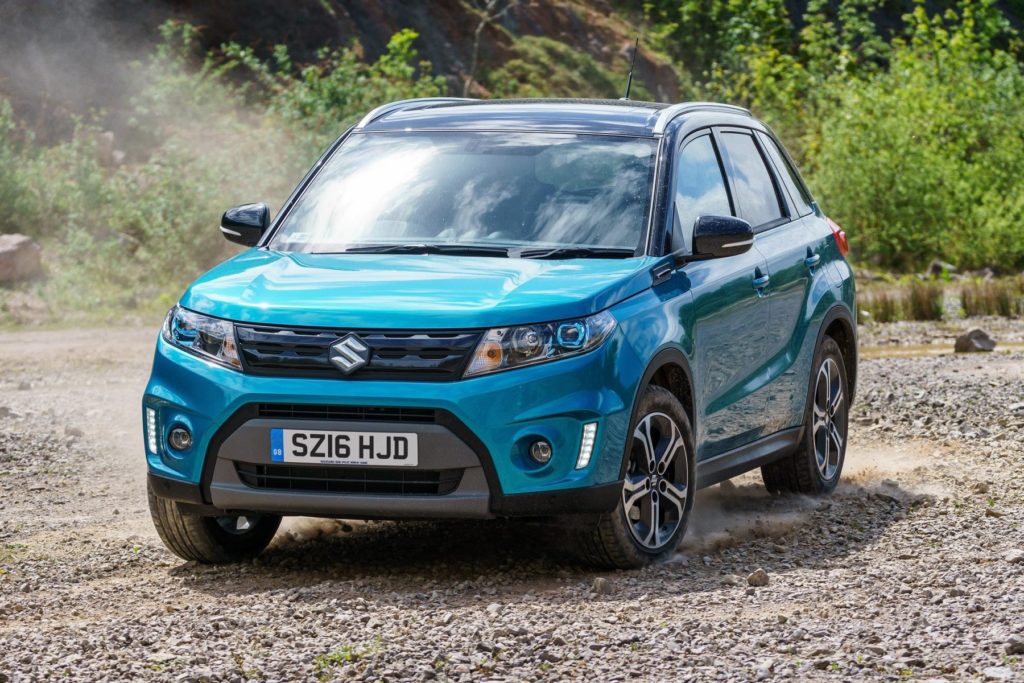 Suzuki Vitara
Suzuki has been offering a mix of feisty little hatchbacks and small to medium-sized off-roaders for decades. 
The Vitara is the perfect low-frills SUV and you will be able to find a 2016 model with a small yet spirited 1.4-litre turbocharged petrol motor for our budget.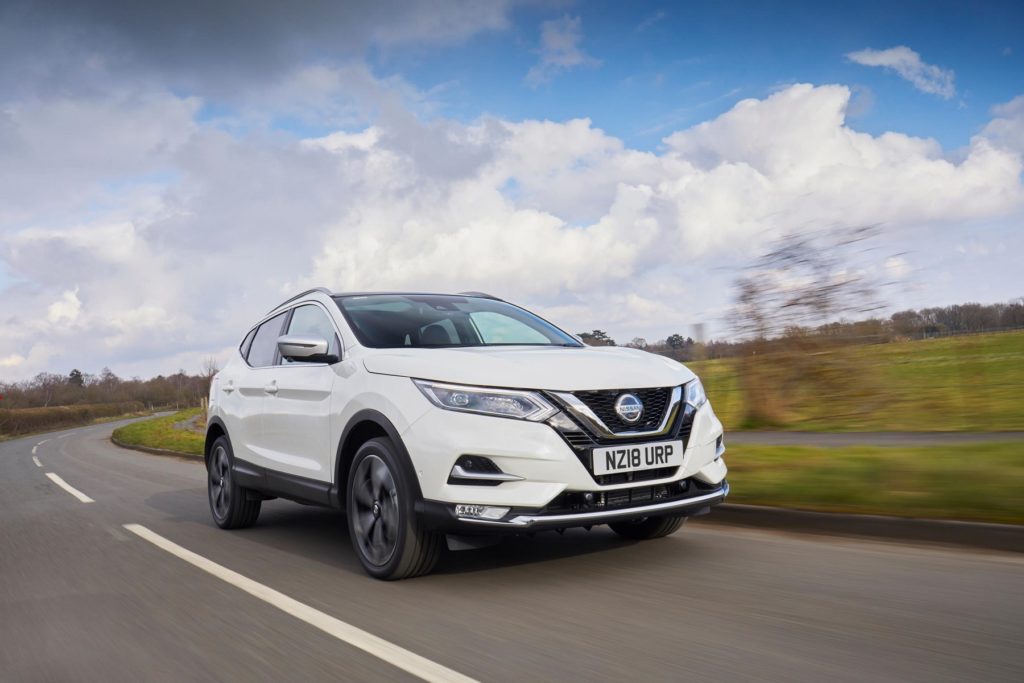 Nissan Qashqai
The best-selling SUV in the UK offers a lot for the money, a new model may say that it starts at £19,995 but just like with the Fiesta, by the time you have added a few extras it will be far closer to £25,000. 
That same car two years later will be a far more palatable £15,000. Make sure you opt for the 4×4 version though as the lower-spec models come with FWD.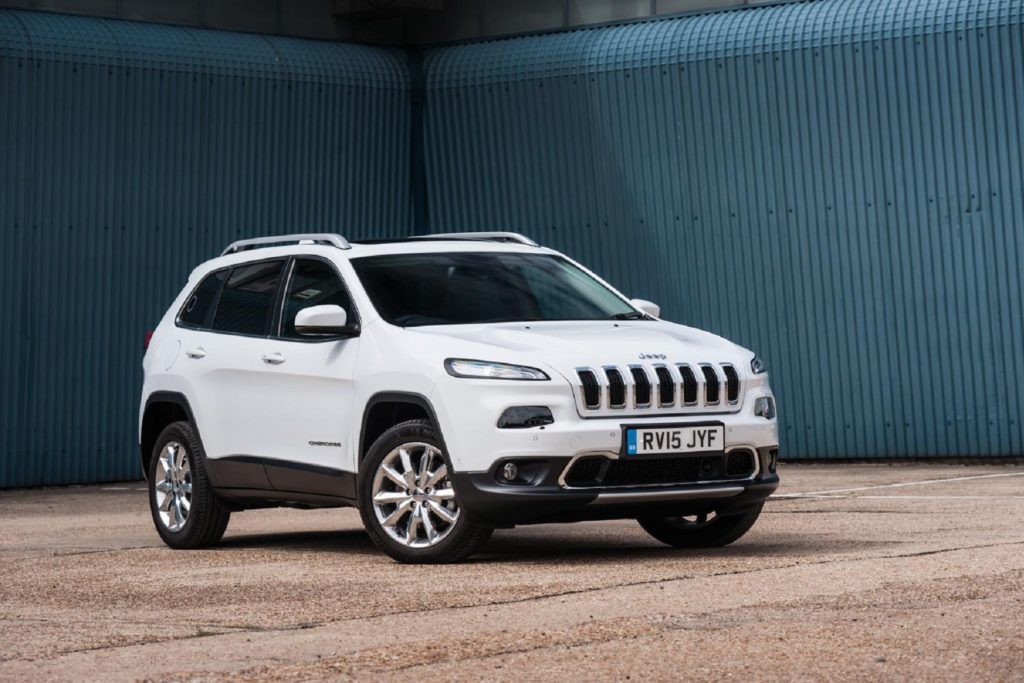 Jeep Cherokee
If you don't mind the gormless-looking front-end of the Cherokee then you will soon realise that it is actually a decent family SUV underneath it all. 
You can choose from a variety of engines, including a 3.2-litre V6, but the turbodiesel models offer the best combination of power and economy.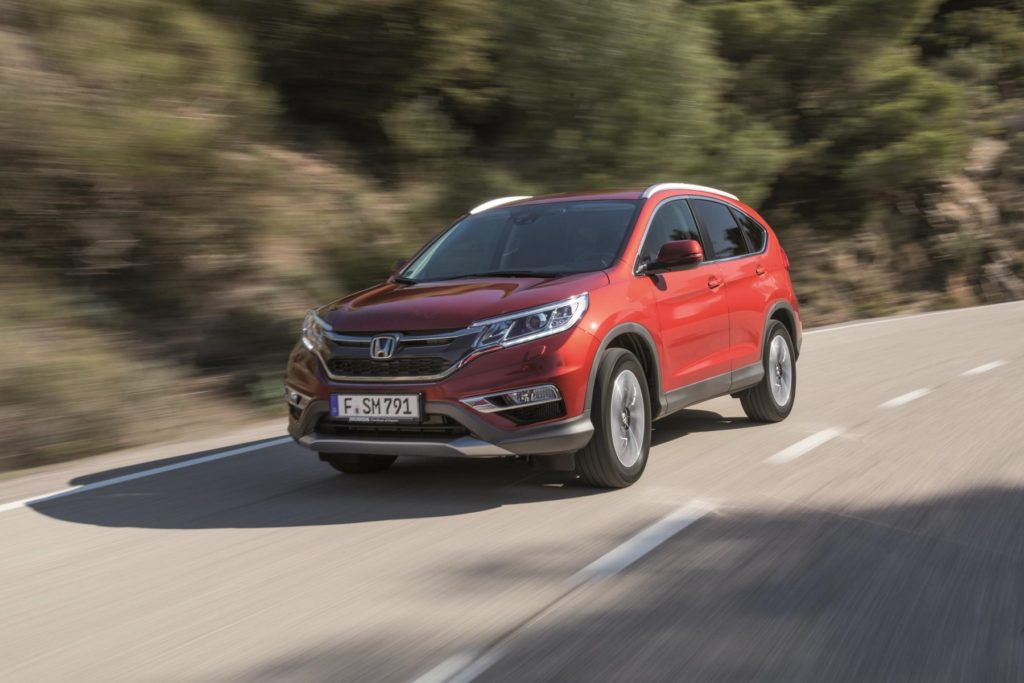 Honda CR-V
The fourth-generation Honda CR-V is a solid vehicle that has aged well and offers a lot for the money. 
A 2015 model with well under 40,000 miles on it falls within our budget and if you pick one with a turbodiesel engine the consumption figures will rival a Fiesta too.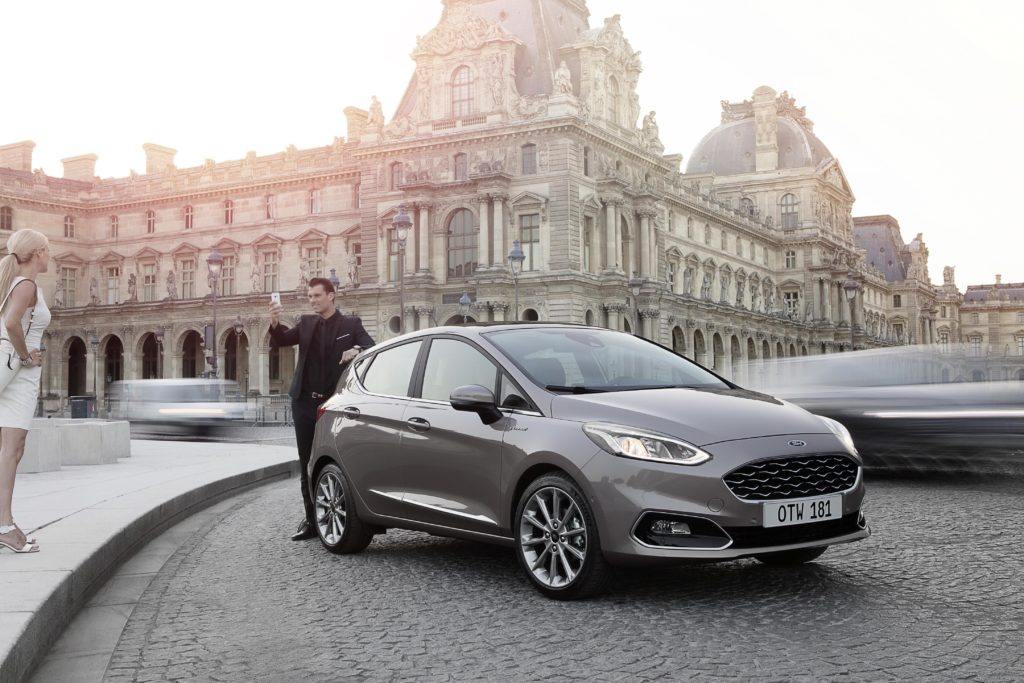 The even rarer £25,000 Fiesta
Most shoppers will quite likely spend a bit more than £16,715 on their Fiesta. Go for the Titanium trim with a 120 bhp turbodiesel engine, some nice wheels and a nice exterior colour and you will soon be well past £21,000. 
Opt for the luxury Vignale trim or perhaps the sporty ST variant and you will be pushing £25,000. That opens up another level of 4x4s that will have you thinking twice before you rush down to your nearest VW or Ford dealer for that brand-new hatchback.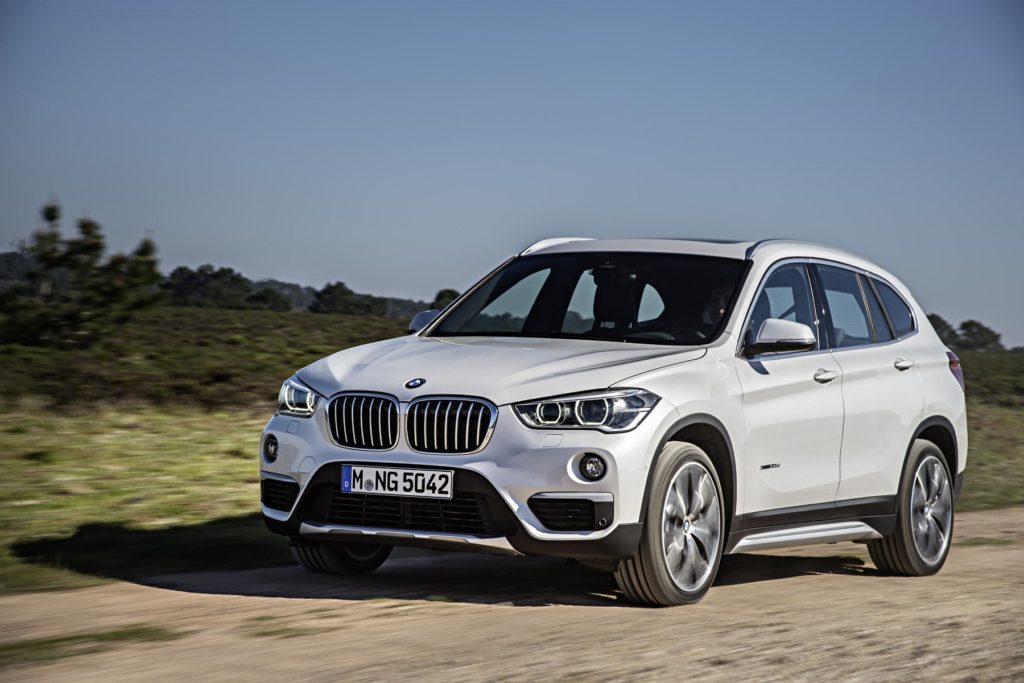 BMW X1
The second-generation X1 arrived in 2016 and while it may share its front-wheel-drive platform with the Mini, it still feels sharp to drive and feels no less dynamic than its RWD-based forebear. 
It looks a whole lot better too and the xDrive AWD models are a lot more capable off-road than you might expect, hampered only by the road-biased tyres they are equipped with. 
A range of powerful turbocharged petrol and diesel engines are on offer, we recommend the 189 bhp 2.0-litre petrol as it offers good economy while sounding a lot smoother than the diesel alternative.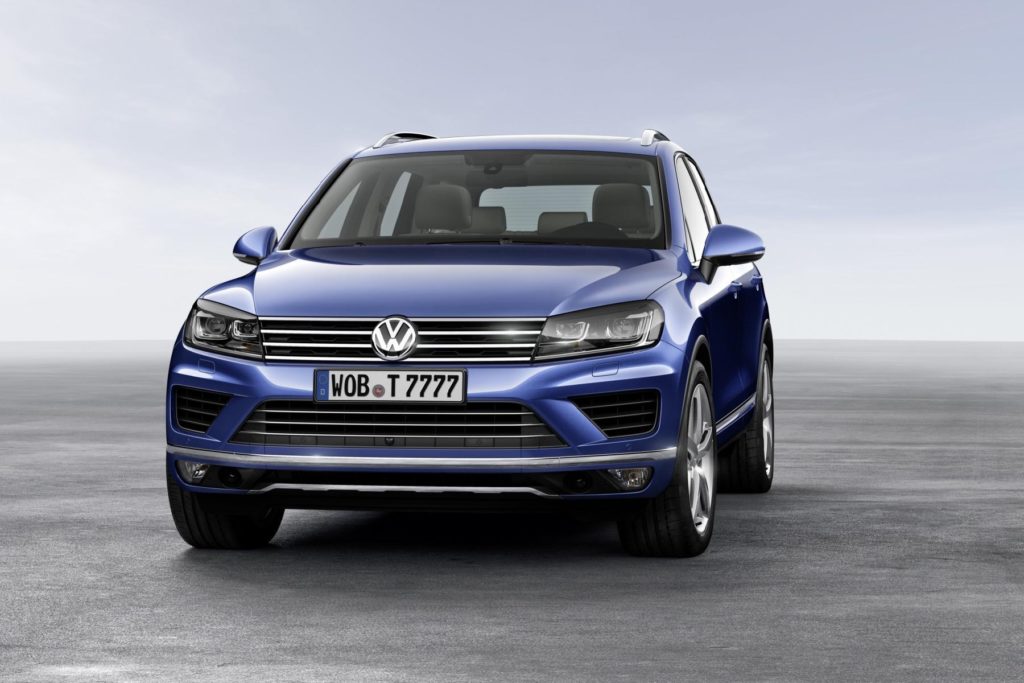 Volkswagen Touareg
The Touareg may not get the coverage that its Audi and Porsche stablemates get but underneath the slightly different body panels, it shares much of its componentry with them. 
The six- and eight-cylinder engines are the same too, as is the gearbox and AWD system, making the Touareg a savvy buy when new and an inspired one when used. 
It is a sobering thought that a four-year-old Touareg costs the same as an over-specced Fiesta but thanks to depreciation you could have a 258 bhp 3.0-litre turbodiesel Touareg with tons of kit and low mileage for under £25,000.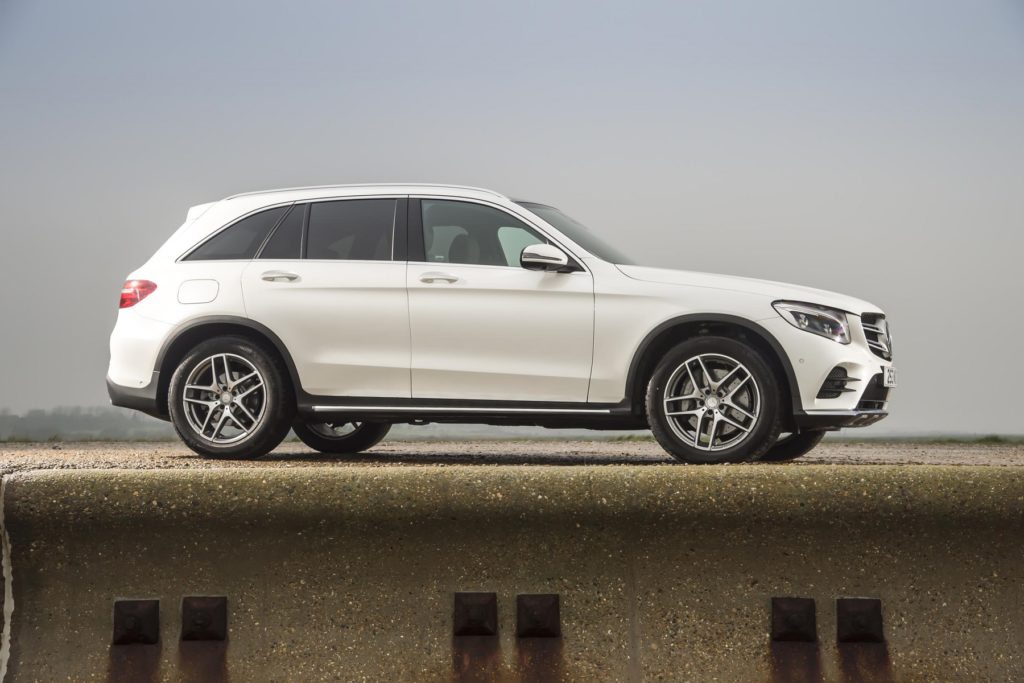 Mercedes-Benz GLC
The GLC was introduced in 2015 and while it competes with mid-range SUVs like the Audi Q5 and BMW X3, it looks like a far more upmarket vehicle especially in AMG trim. 
For our budget, we will have to stick to the lower-end models but aside from the plainer exterior, they still look great and most are very well equipped too. The most common powerplants are the four-cylinder diesels, they offer strong performance but are a bit noisy.
Look for the GLC 250 d models as they offer 201 bhp as opposed to the 168 bhp of the 220 d models, prices do not differ much between them.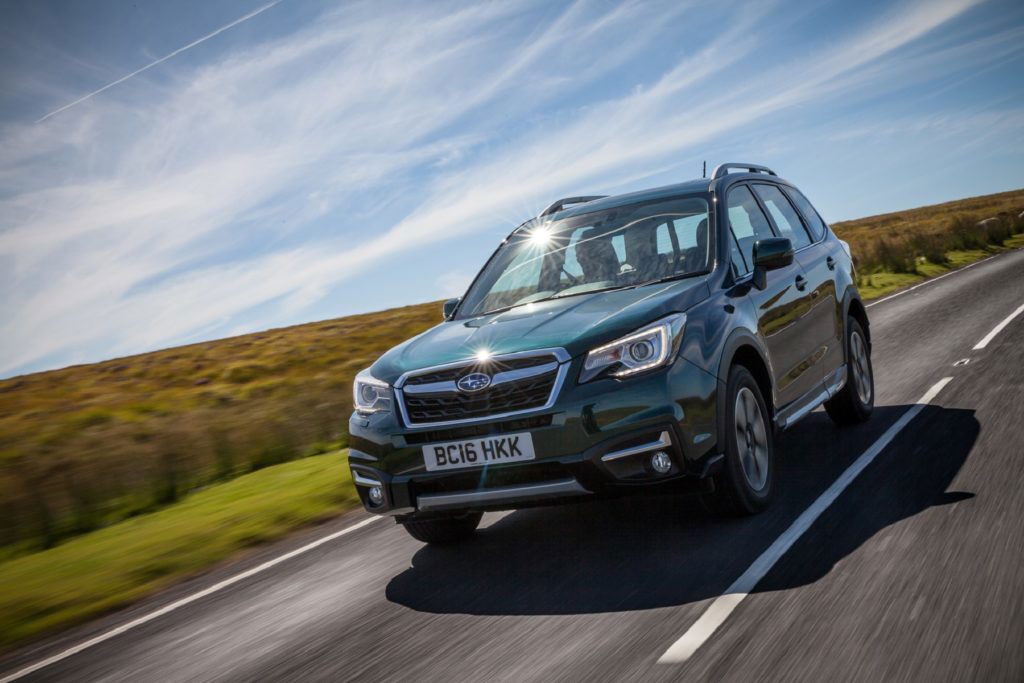 Subaru Forester
The Forester may not offer the kind of luxurious interior that you will find in most German rivals but what it does offer is a very capable AWD drivetrain, lots of interior space and excellent value for money. 
New ones start at over £30,000 but very low mileage 2017 models can be found for under £25,000. You can have either a frugal yet unrefined turbodiesel engine or a slightly underpowered 2.0-litre petrol engine, we would go the petrol route with this one.
It may not be quick, but the Forester is the perfect companion when the going gets tough.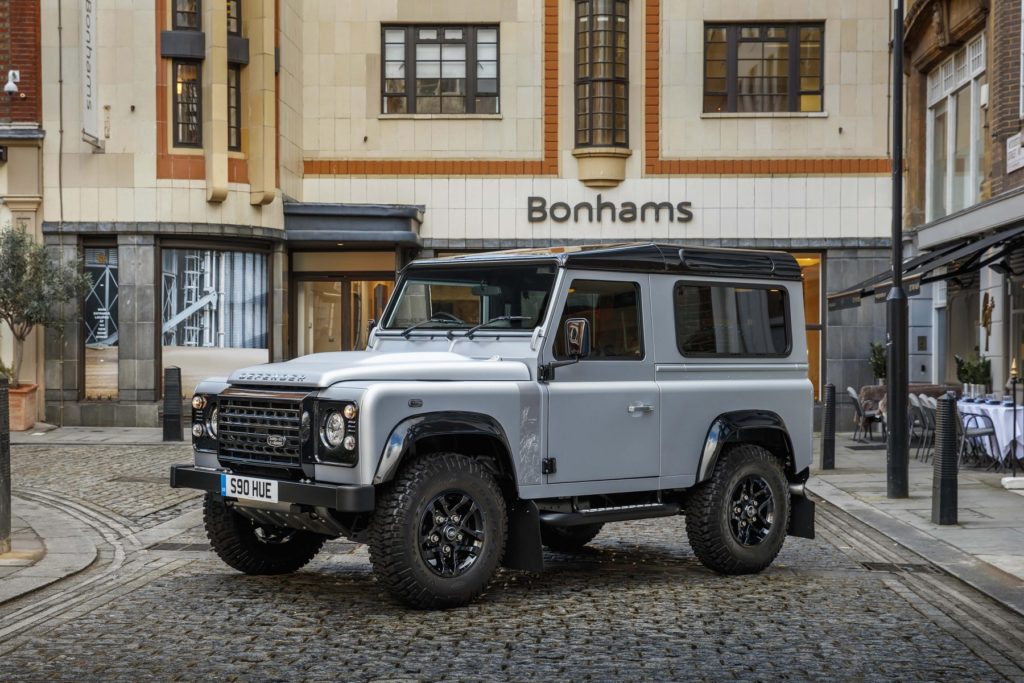 Land Rover Defender 90
If you really aren't too fussed about refinement or performance and spend much of your time traversing tricky terrain, then the Land Rover Defender is what you need. 
These trusty old tanks have been out of production since 2016 and values have remained buoyant thanks to strong demand. 
You can still find some good ones for our budget though, a 2015 122 bhp 2.2 turbodiesel with under 60,000 miles is easily within reach.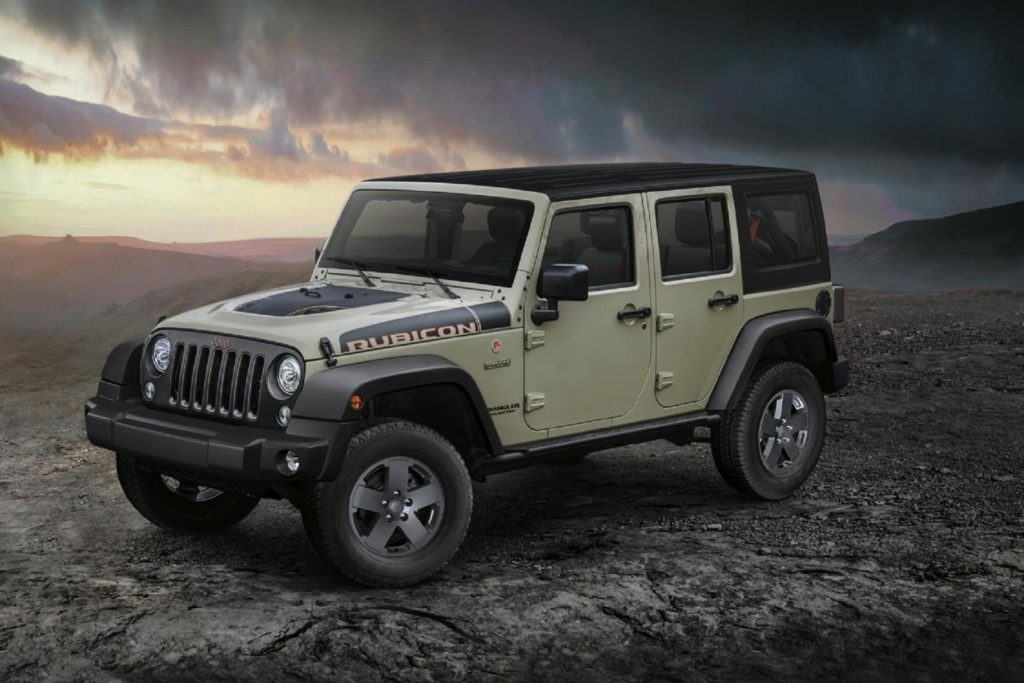 Jeep Wrangler
The American equivalent to the Defender, the Wrangler offers similar all-terrain capabilities and most have covered very little mileage. 
The most common powerplant is the 197 bhp 2.8-litre turbodiesel and you can choose from two-door, four-door and hard or soft top body styles. There are plenty for sale at any one time, most are well below our price point once they hit the four to five-year mark. 
The latest model may have just been launched but visually not much has changed which also bodes well for resale values.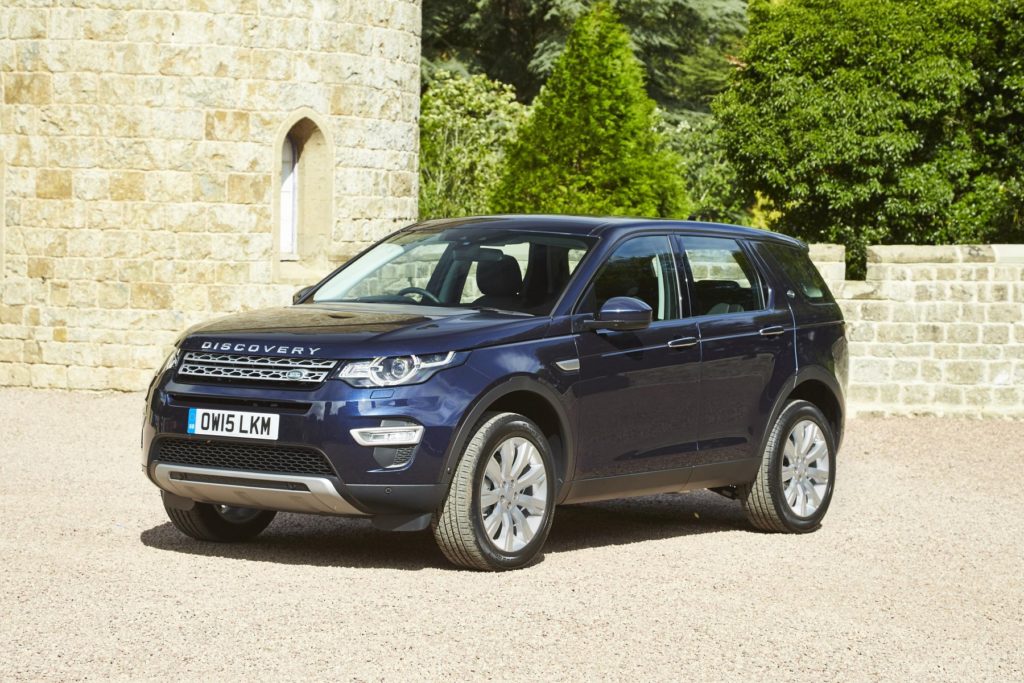 Land Rover Discovery Sport
Buying a £25,000 Range Rover may be a scary prospect as maintenance costs on the older-generation models can quickly drain your savings, but there is nothing wrong with a slightly newer Land Rover Discovery Sport instead. 
Introduced in 2014 it has the looks of the newer-generation Land Rovers without that odd rear end of the new Discovery, and you can even have them in a seven-seat configuration. It is also superbly capable off-road. 
There are dozens out there to choose from and a 2016 or 2017 model with some nice options should fall within our budget. The 2.0-litre petrol and diesel motors are efficient if not particularly refined.
---