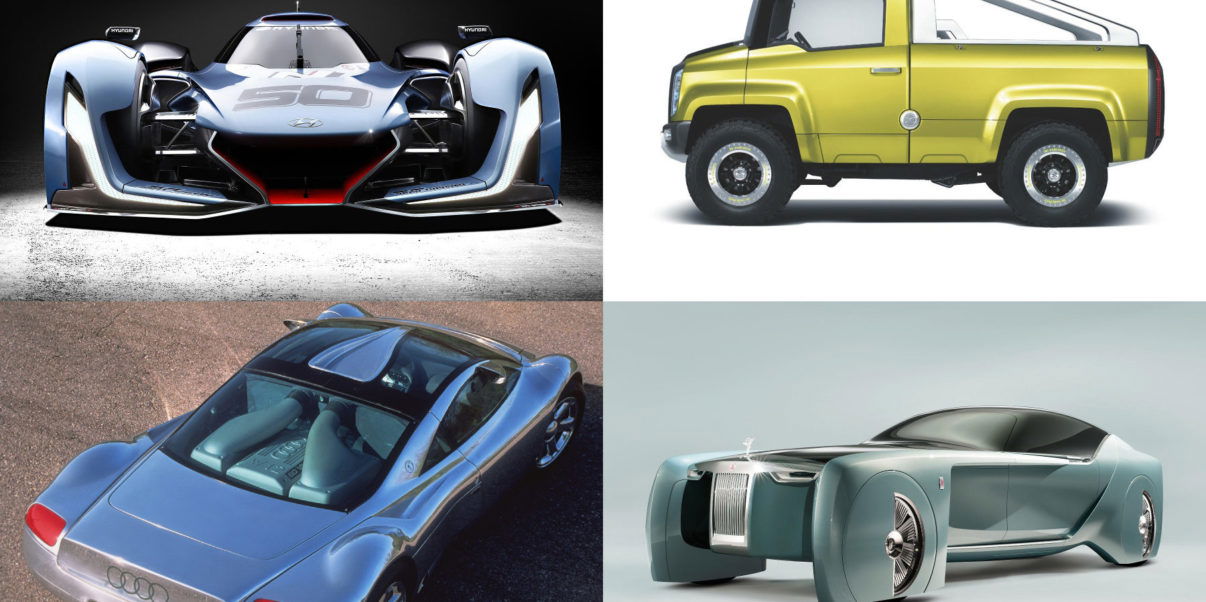 The odd, strange – and sometimes beautiful – world of concept cars
Concept cars have been a feature of international motor shows for many years. They come in several types. At one end of the spectrum there are the 'production-ready' cars which will probably be on sale in only mildly altered form within the next year.
At the other are the 'never going to happen' machines which give the designers something to do and the public something to talk about.
In between you'll find cars which will not go into production but give an idea of what is usually referred to as the manufacturer's 'future design direction'.
Here we present a selection of concept cars through the ages. Whichever one you think is the oddest, you can be sure that someone somewhere has produced something even odder.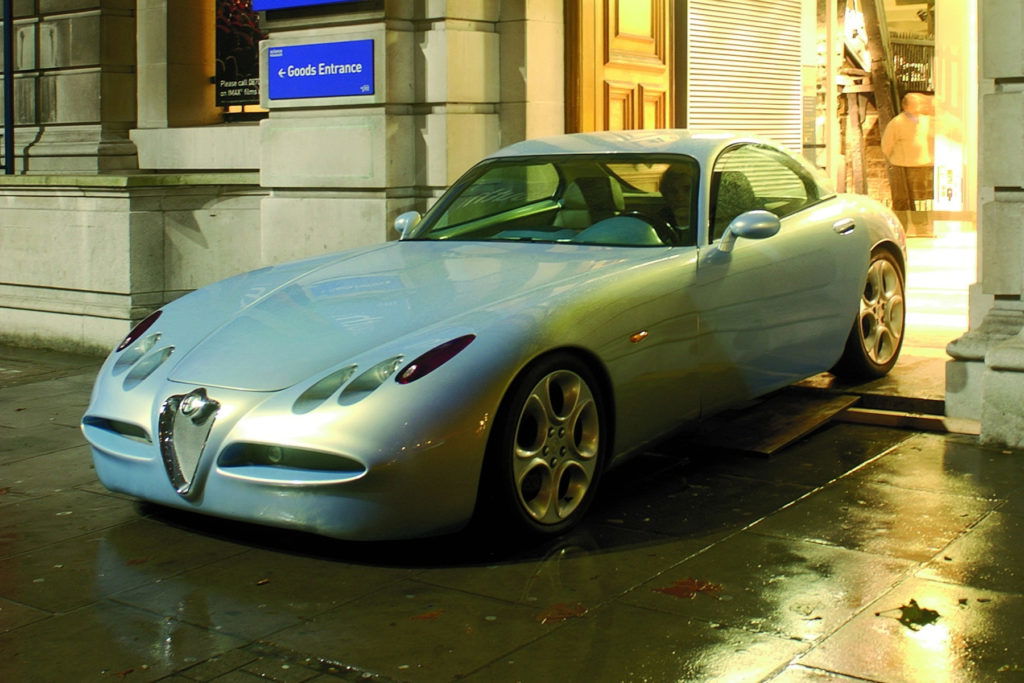 Alfa Romeo Nuvola
Nuvola is the Italian word for 'cloud', but the name also implies a connection with Tazio Nuvolari, the heroic racing driver who drove Alfa Romeos (among other cars) to, and sometimes beyond, their limits.
The Nuvola concept was a two-seat coupe with a turbocharged 2.5-litre V6 engine and four-wheel drive. It was displayed at the Paris show in 1996.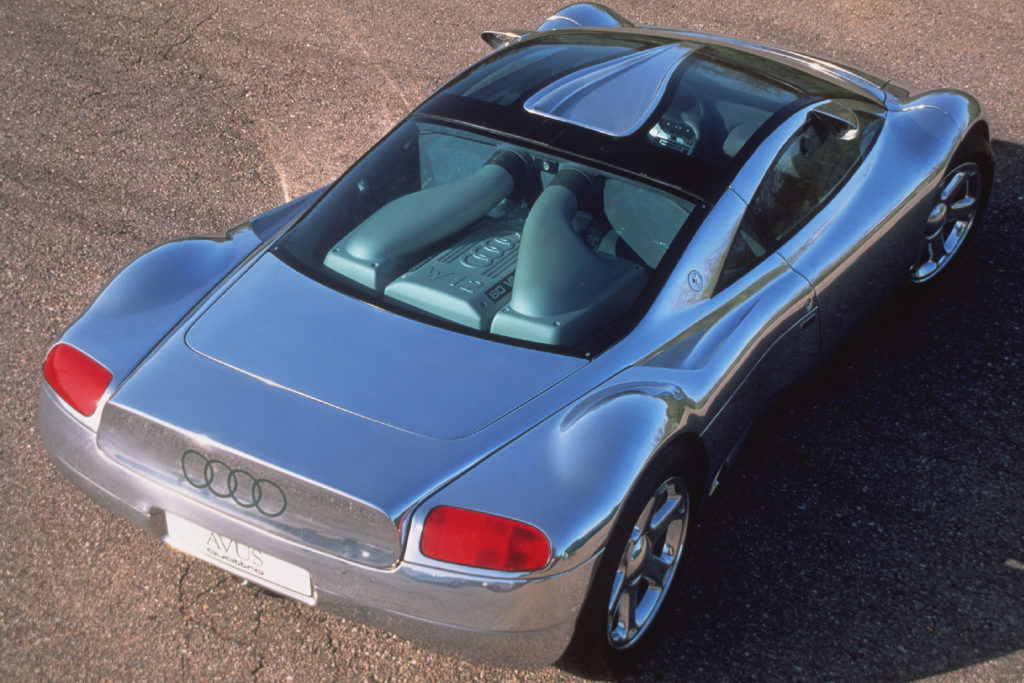 Audi Avus
Avus was a very oddly-shaped race circuit in Berlin consisting of two very long straights with tight corners at each end.
The fearsome Auto Union race cars competed there in the 1930s. In 1991, Auto Union's successor, Audi, displayed its Avus concept at the Tokyo show.
It had an aluminium spaceframe body and was meant to be fitted with a six-litre W12 engine, though this wasn't ready at the time. Both appeared in the production A8 saloon within a decade.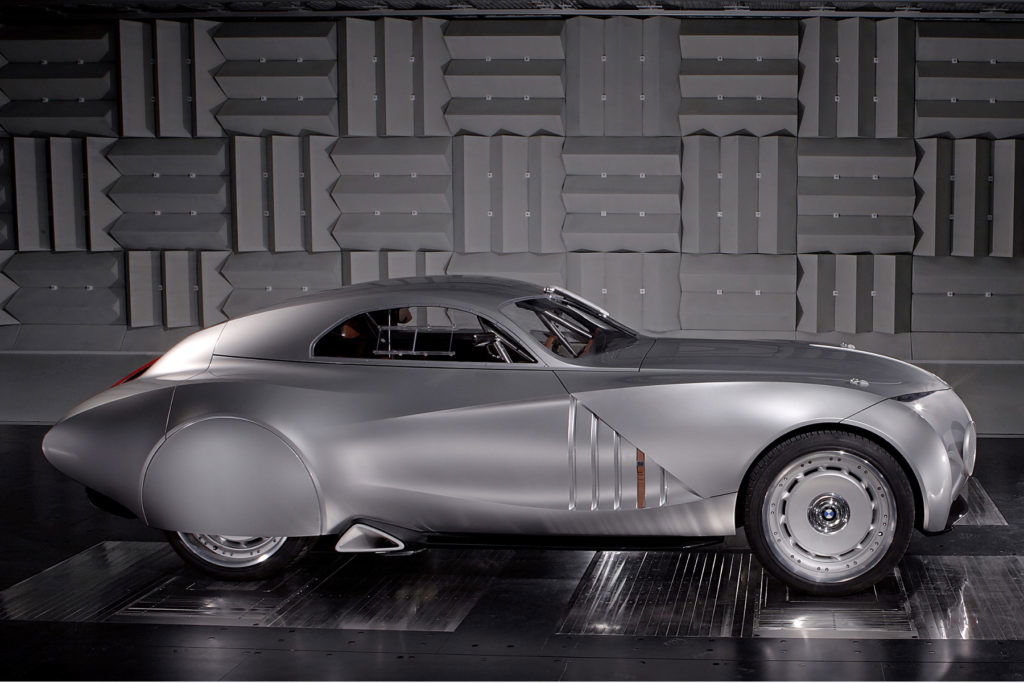 BMW Concept Coupe Mille Miglia
The 1940 running of the Mille Miglia (rechristened for that year only as the Grand Prix of Brescia) was one of the very few races organised during World War II. It was won by a coupe version of the BMW 328.
In 2006, BMW revealed a concept car whose design was clearly based on that of the Mille Miglia winner.
It was, however, very modern, with an aluminium structure, carbonfibre-reinforced plastic body panels and flat LED headlights. The engine, transmission and suspension came from BMW's Z4 M Coupe.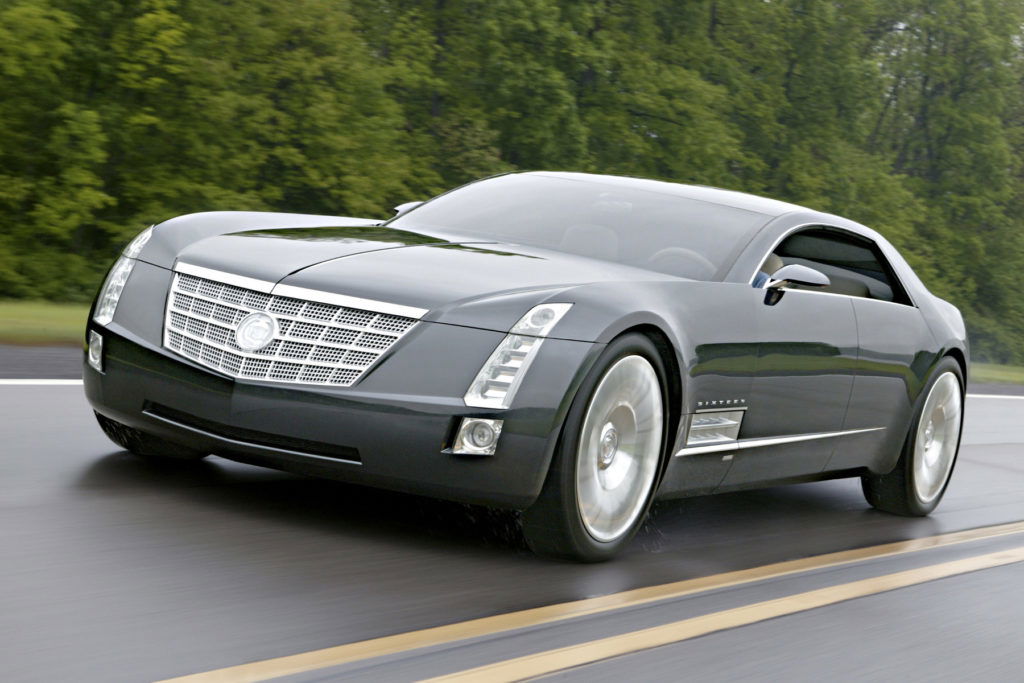 Cadillac Sixteen
The name of this 2003 concept referred to the number of cylinders in its enormous 13.6-litre engine, which was said to be capable of producing 1000bhp.
By design, not all of them worked all the time. When not required to supply lots of power, the engine could shut down cylinders, leaving eight or sometimes only four to do the job.
The Sixteen never made it into production, but some of its design features were used on later, less ambitious Cadillacs.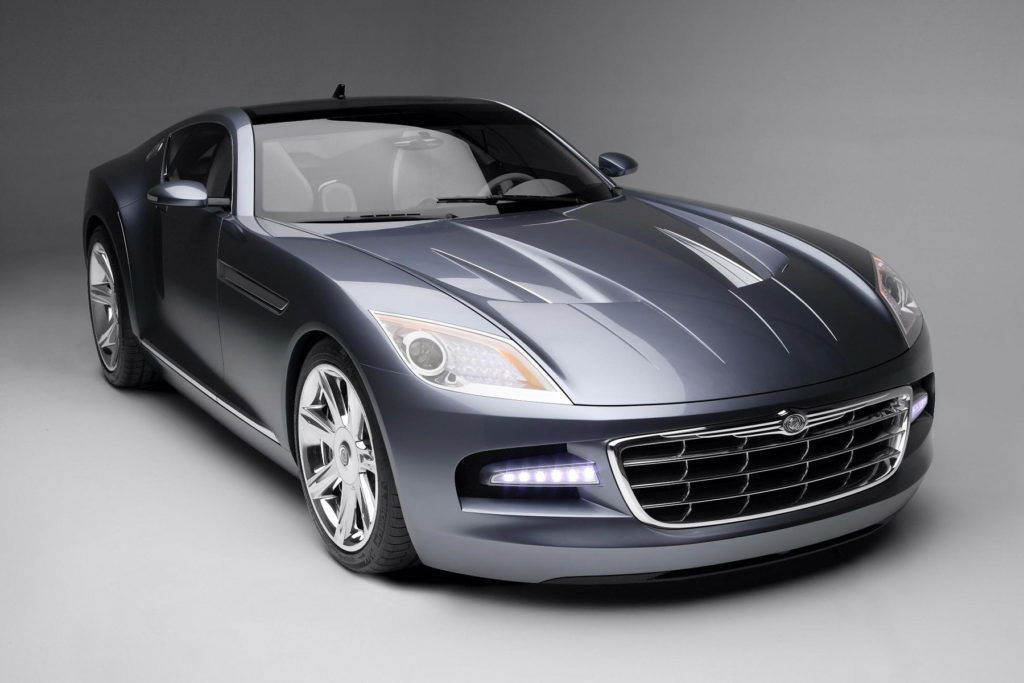 Chrysler Firepower
Although it looked quite different, the 2005 Firepower was closely related to the Dodge Viper, though it had a slightly smaller engine.
Unlike many other concept cars, this one was intended for production, but Chrysler abandoned the idea in late 2006.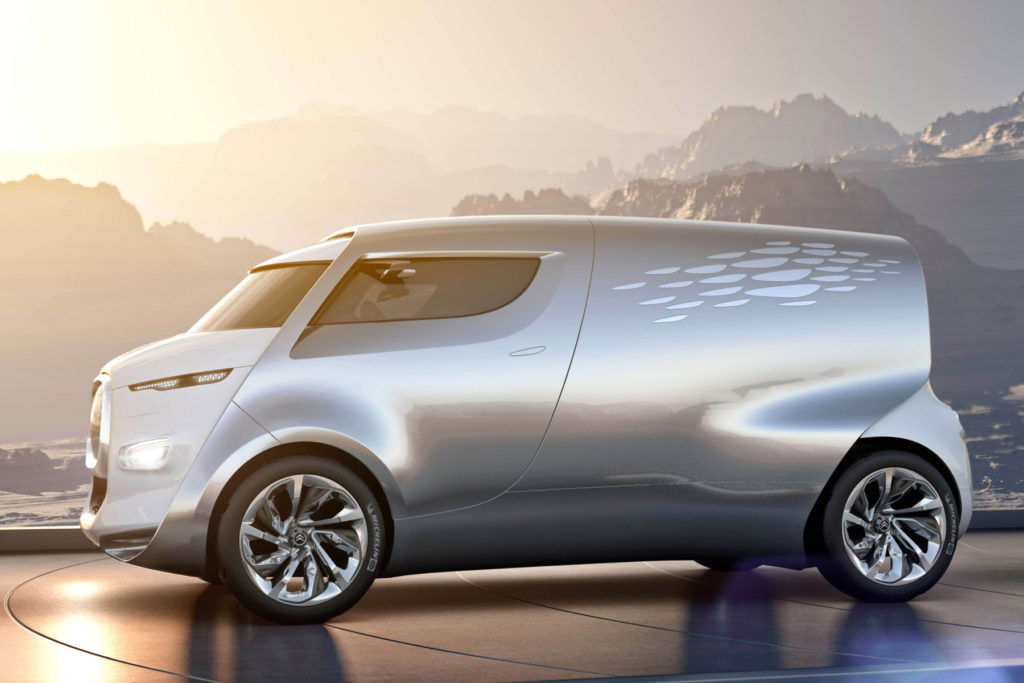 Citroen Tubik
The Tubik bore some (deliberate) resemblance to the Type H van, but was so much larger that it could seat nine people.
The design was extravagant, but the diesel/electric hybrid powertrain was familiar enough.
Citroen displayed the car in Frankfurt in 2011 and held on to it for six years before selling it at an auction of heritage vehicles.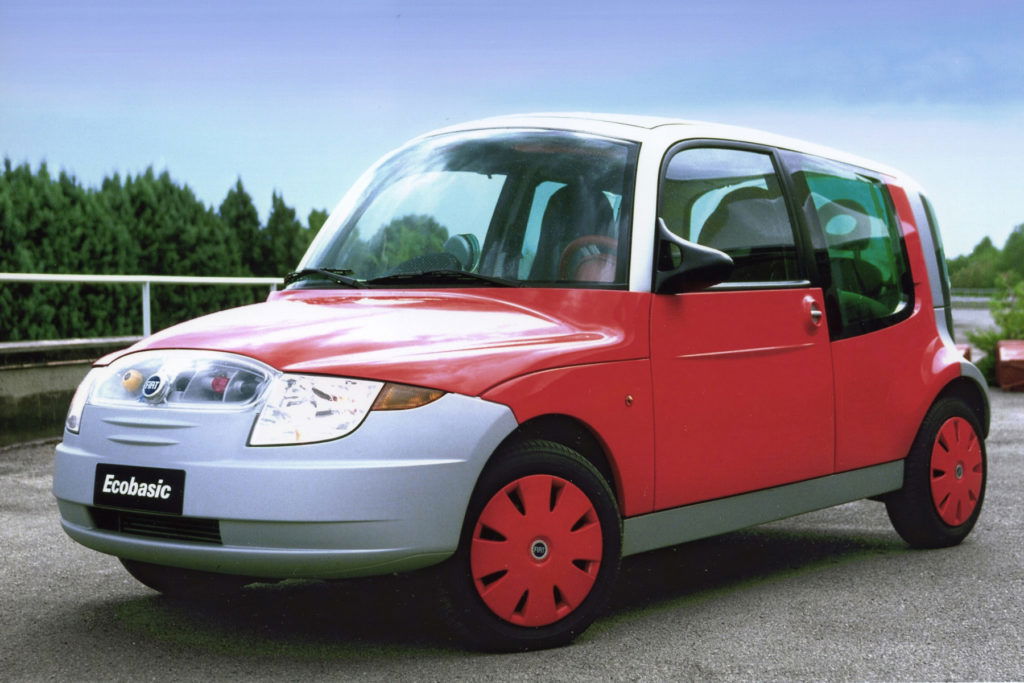 Fiat Ecobasic
Created at the turn of the century, the Ecobasic had a lot going for it. It was roomy for its size, it weighed very little, its diesel engine was impressively economical and if it had ever gone on sale it would have been one of the cheapest cars you could buy.
A tempting prospect, you might think, but Fiat wasn't interested in taking the project any further and moved on to other things after building just ten examples.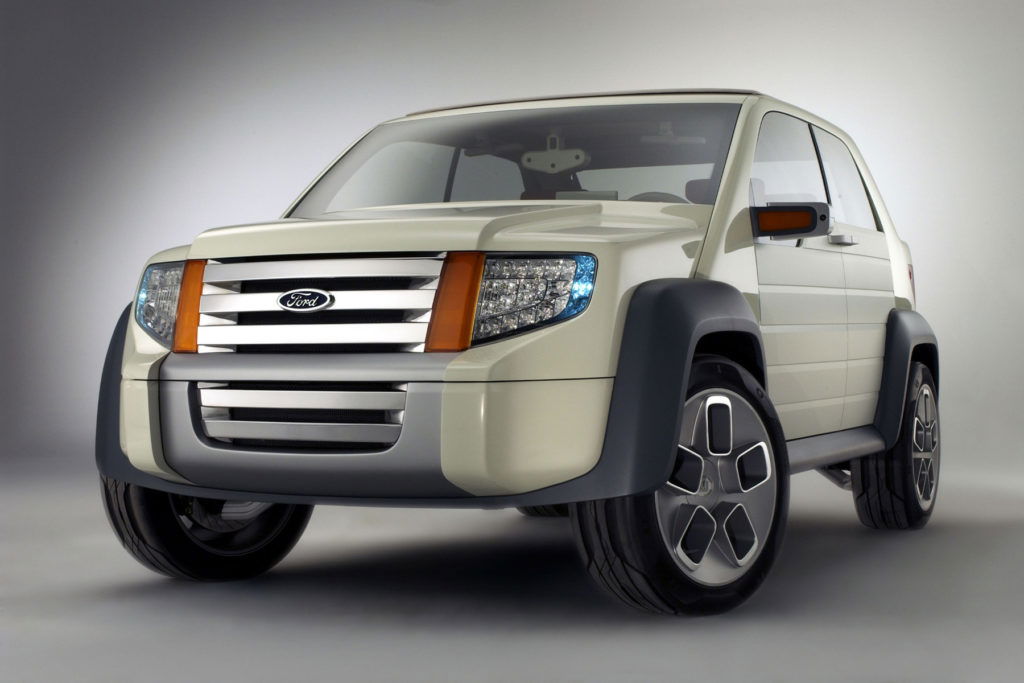 Ford Model U
Described by Ford as "the Model T for the 21st century", the Model U was a 2003 SUV concept with a supercharged, hydrogen-fuelled 2.3-litre engine.
As far as possible, the car was built with eco-friendly materials. It also had a lot of technology which has since become common, including adaptive front lighting and voice-activated navigation, audio and climate control systems.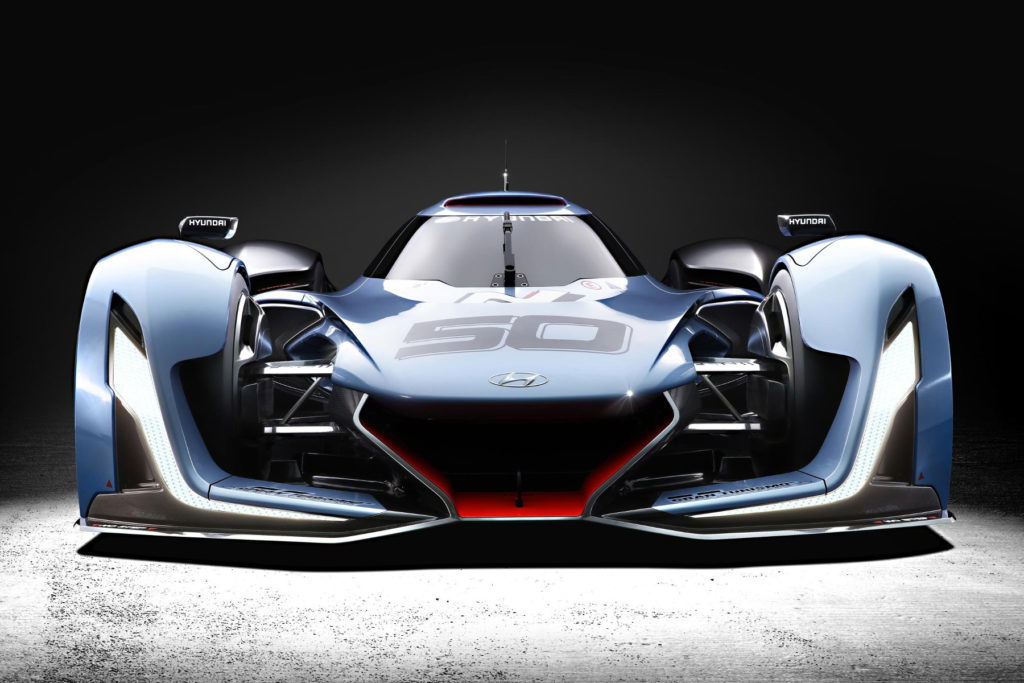 Hyundai N 2025 Vision Gran Turismo
Created to draw attention to Hyundai's high-performance N brand, this potential supercar made its debut at the Frankfurt show in 2015.
Looking very much like the sort of thing you would see racing at Le Mans, the Hyundai was meant to have a hydrogen fuel cell producing power which was sent to four in-wheel electric motors.
The total output was over 850bhp, while the car was intended to weigh less than 100kg.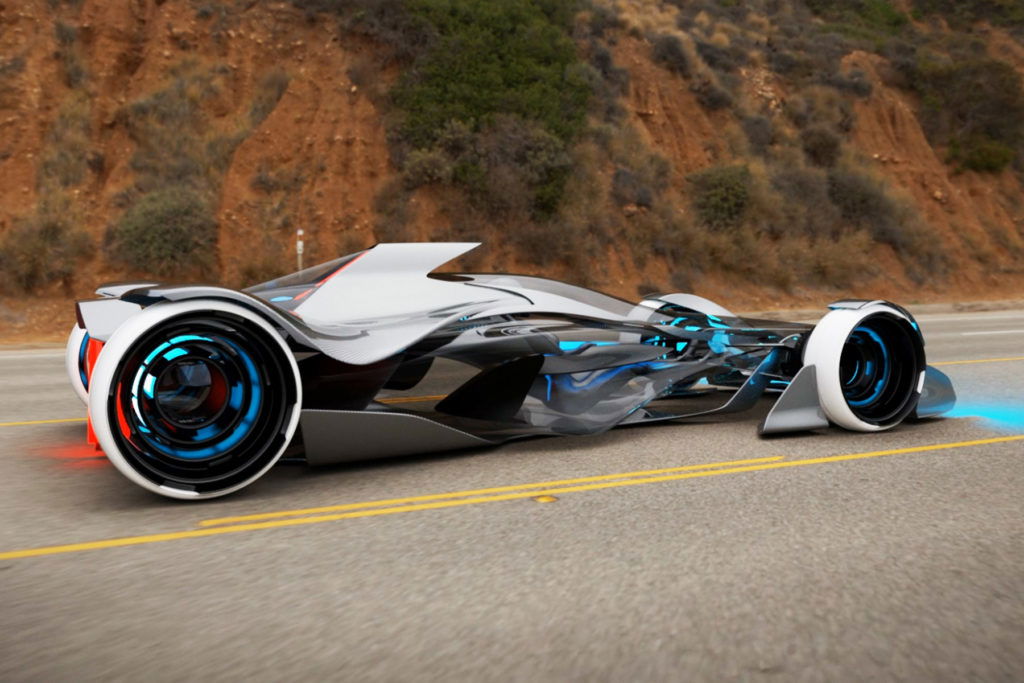 Infiniti Synaptiq
The Synaptiq won the People's Choice award in the 2014 Los Angeles Auto Show Design Challenge. It was designed for a (presumably) fictional 2029 motorsport triathlon in which the same basic structure would be used to compete on a race circuit, on a rally stage and in the air.
As if that wasn't imaginative enough, Infiniti also played with ideas about augmented reality, 3D holograms and 'wearable technologies'.
An Infiniti spokesman said that the Synaptiq "may just not be that far away from reality", though we suspect that it will still seem pretty far away even in 2029.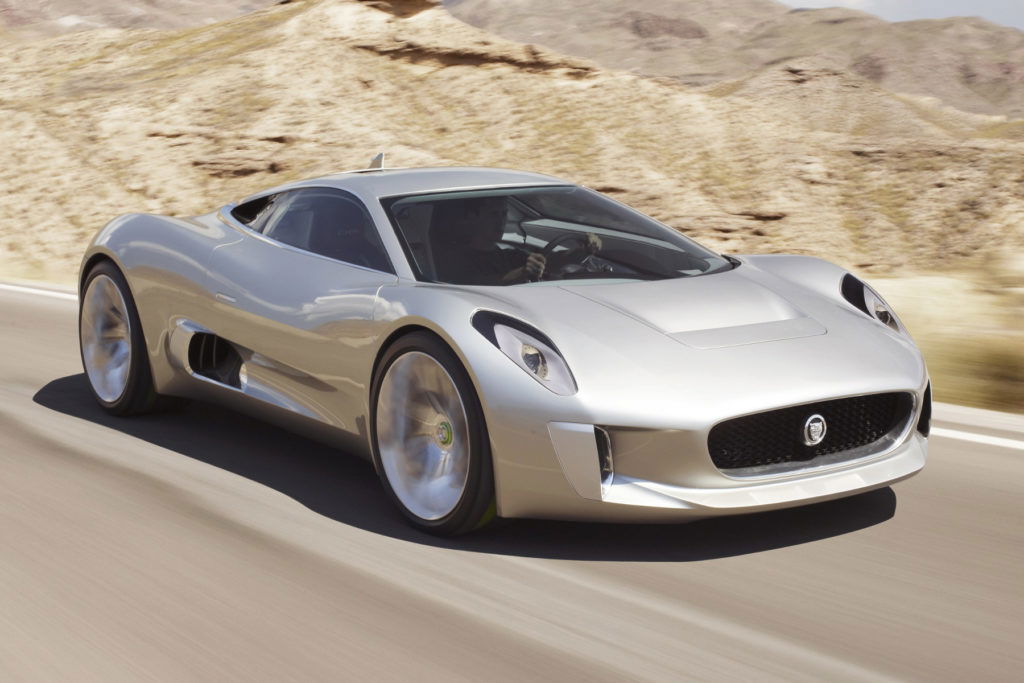 Jaguar C-X75
As revealed at the 2010 Paris Show, the C-X75 concept had four electric motors with a total output of nearly 800bhp and batteries generated by small gas turbine engines.
A slightly less ambitious production model was planned, with an estimated price tag of £700,000 or more, but Jaguar abandoned the project in late 2012.
The 2015 James Bond film Spectre featured a C-X75 which looked very similar to the concept and intended production cars, but was mechanically quite different.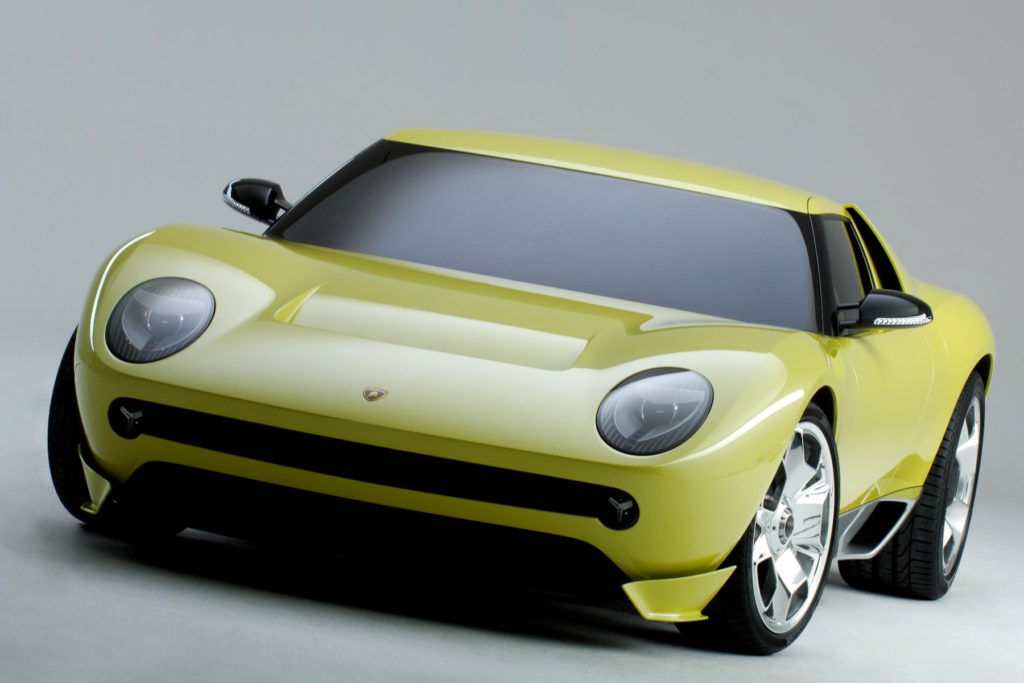 Lamborghini Miura
The original Miura of 1964 is often said to be the world's first mid-engined supercar.
In 2006, 33 years after production had come to an end, Lamborghini unveiled a concept car with the same name and a very similar shape, though mechanically it was based on the contemporary Murcielago.
Any hopes that the new Miura might go into production were dashed by Lamborghini's then CEO (now President of Bugatti) Stephan Winkelmann.
"Retro design is not what we are here for," he said. "So we won't do the Miura, even as a limited edition."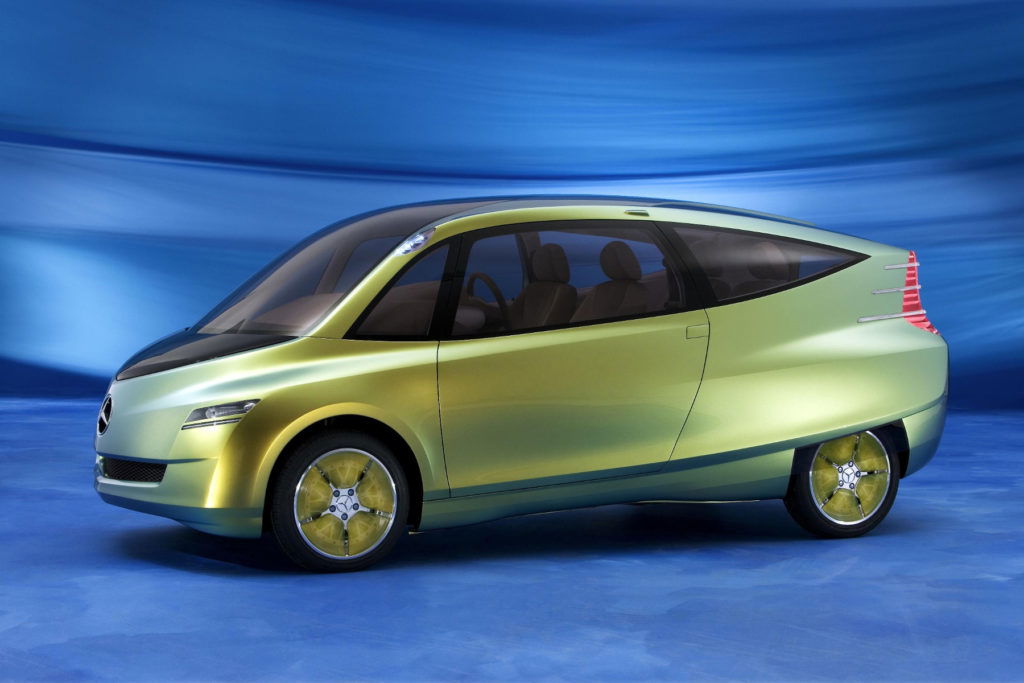 Mercedes Bionic
The 2005 Bionic was almost certainly the only car inspired by a curious little creature called the yellow boxfish.
There is a claim this was based on a misunderstanding about why the boxfish is so astonishingly manoeuvrable for an animal roughly the shape of a house brick, but Mercedes reported a remarkably low drag coefficient for the Bionic, so it presumably knew what it was doing.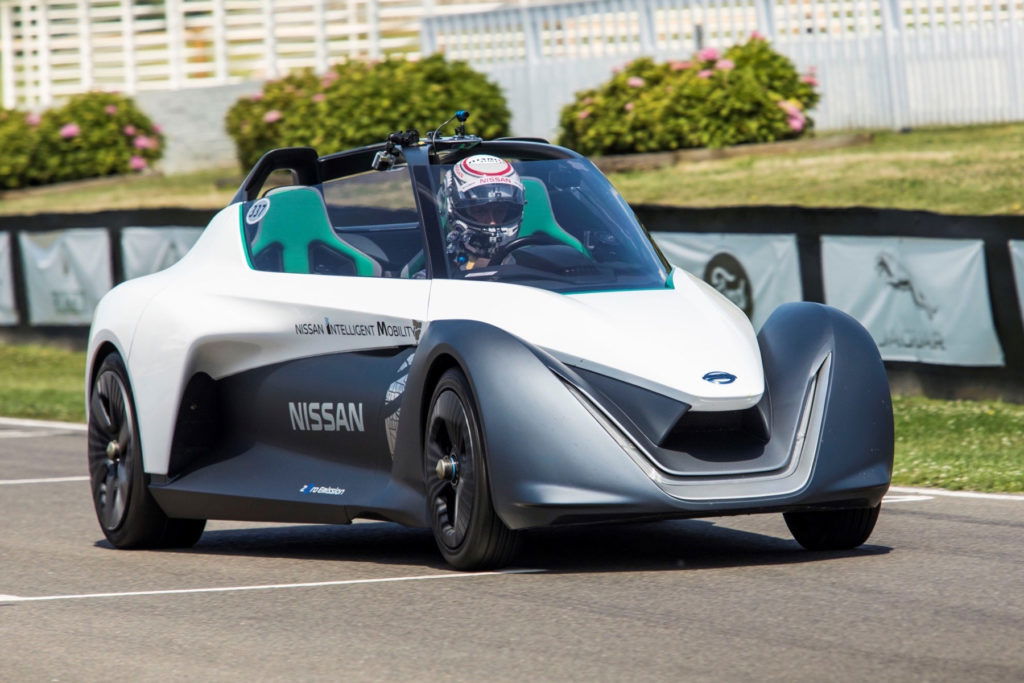 Nissan BladeGlider
Nissan revealed its BladeGlider concept in Tokyo in 2013 and has since developed it further.
It's an electric car, which isn't too surprising nowadays. More unusually, it has a very narrow front end, similar to (but less extreme than) that of the Deltawing race car which competed in several events including the 2012 Le Mans and at one point had a Nissan engine.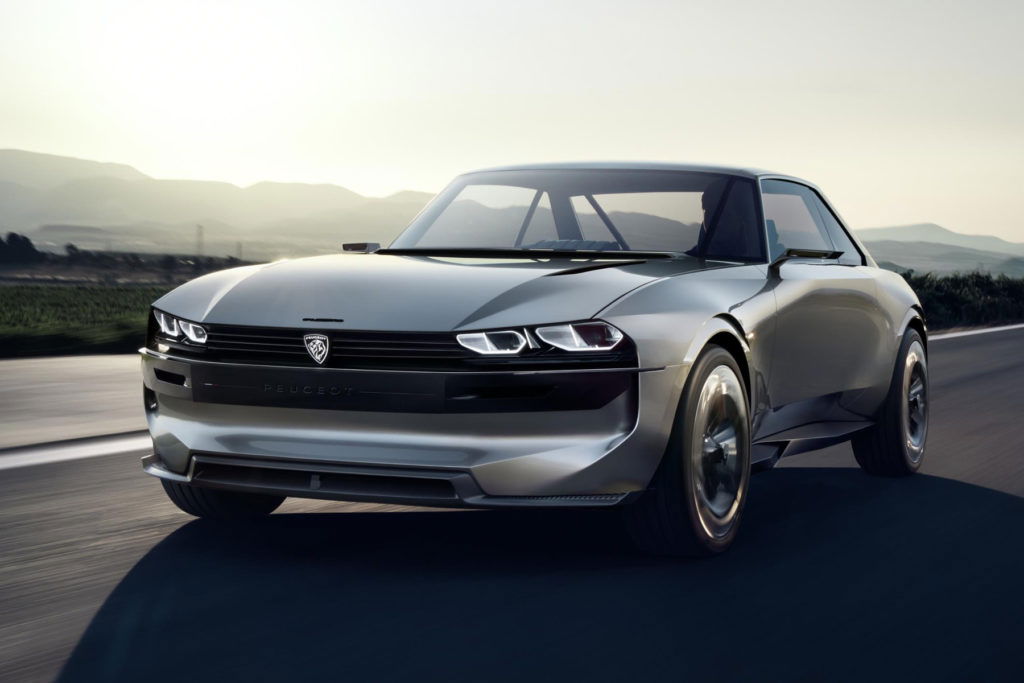 Peugeot e-Legend
Unveiled at the Paris show in October 2018, the e-Legend is an electric vehicle with four driving modes, two of them autonomous.
As interesting as this may be, the positive reaction to the car was largely based on its deliberate resemblance to Peugeot's 504 Coupe, which made its debut at the Geneva Show nearly half a century earlier in March 1969.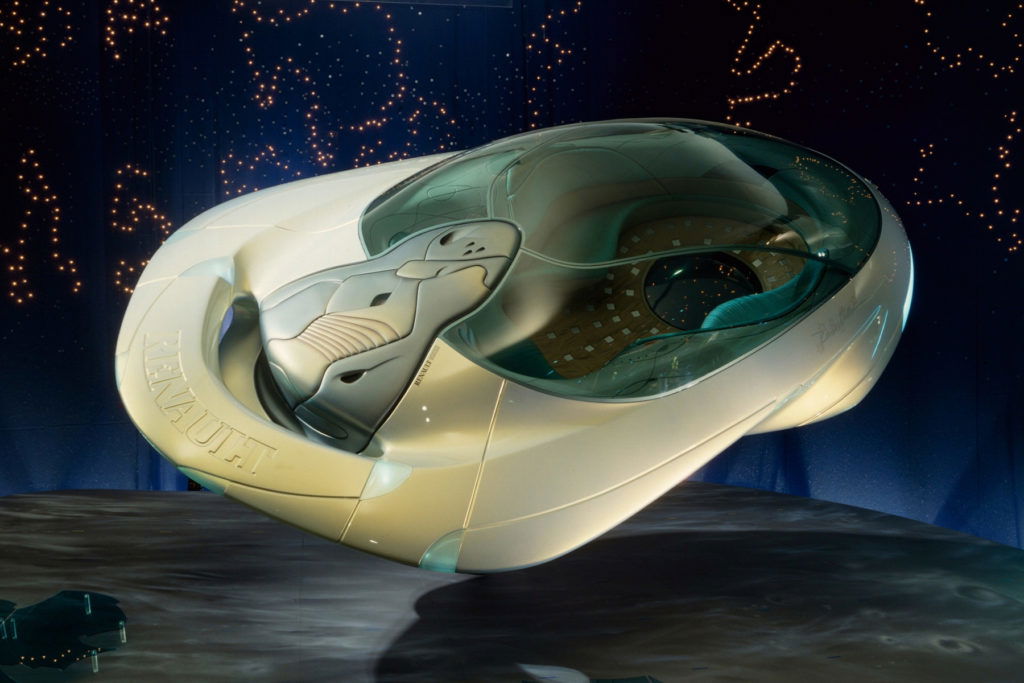 Renault Reinastella
The real Reinastella was a luxury car built and sold by Renault in the 1930s.
The concept, displayed at Disneyland Paris between 1992 and 2002, was very different. Renault portrayed it as being part of its 2328 model range, capable of carrying five people and flying at altitudes of between 15 centimetres and 150 metres, with a top speed in excess of 180mph.
Renault's completely fictional backstory included a sad tale of an accident during desert testing, in which a prototype Reinastella absorbed the bodies of its two occupants. Production versions were said to have modified structures which were incompatible with mammals.
Rolls-Royce Vision Next 100
Codenamed 103EX, this 2016 concept was Rolls-Royce's guess at how its cars might appear a century later.
Almost inevitably, it was electric and autonomous. The lack of driver controls left space in the interior for a no doubt extremely comfortable sofa and a very large display screen.
The Next 100 would be controlled by an artificial intelligence system called Voice of Eleanor. The name refers to Eleanor Thornton, who is generally believed (though there are some doubts) to have been the model for Rolls-Royce's Spirit of Ecstasy mascot.
As you can see from the picture, the Next 100 as displayed combines traditional and futuristic design elements. However, Rolls-Royce suggested that customers would be able to commission unique bodywork from expert coachbuilders, just as they did in the early days of motoring.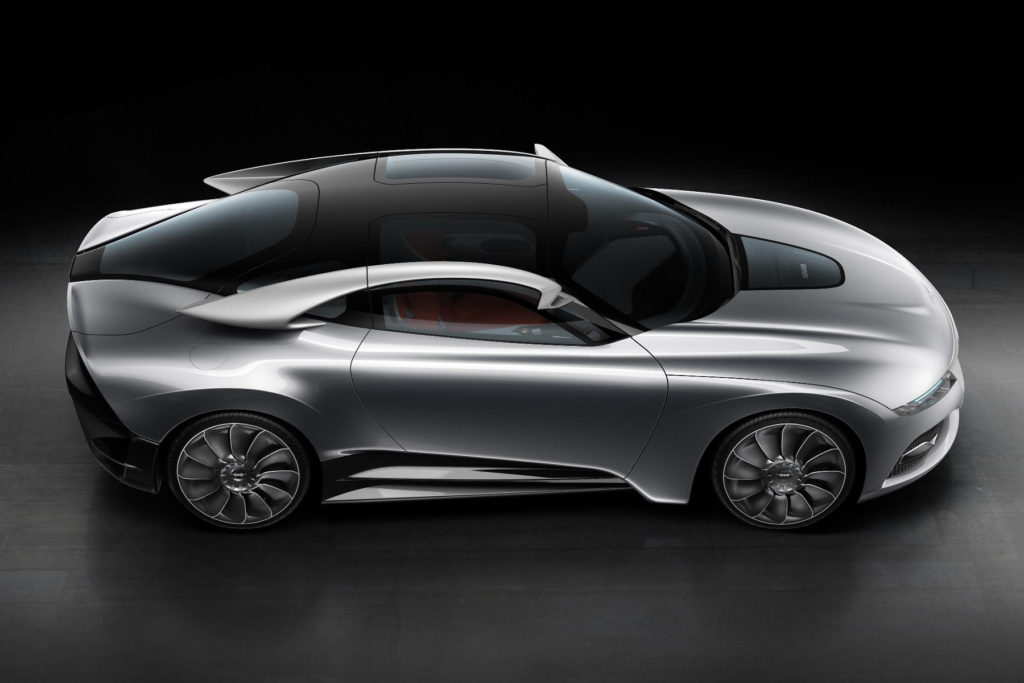 Saab PhoeniX
Saab's last concept car was a hybrid coupe with a BMW engine driving the front wheels and an electric motor driving the rears.
Jason Castriota's dramatic (and very aerodynamic) design proved popular with the readers of Auto Express magazine, who voted in enough numbers for the PhoeniX to be given the 2011 Design Award, easily beating the Alfa Romeo 4C and the Jaguar C-X75.
Unfortunately, this wasn't enough. Saab filed for bankruptcy later the same year, so the PhoeniX never got to the production stage.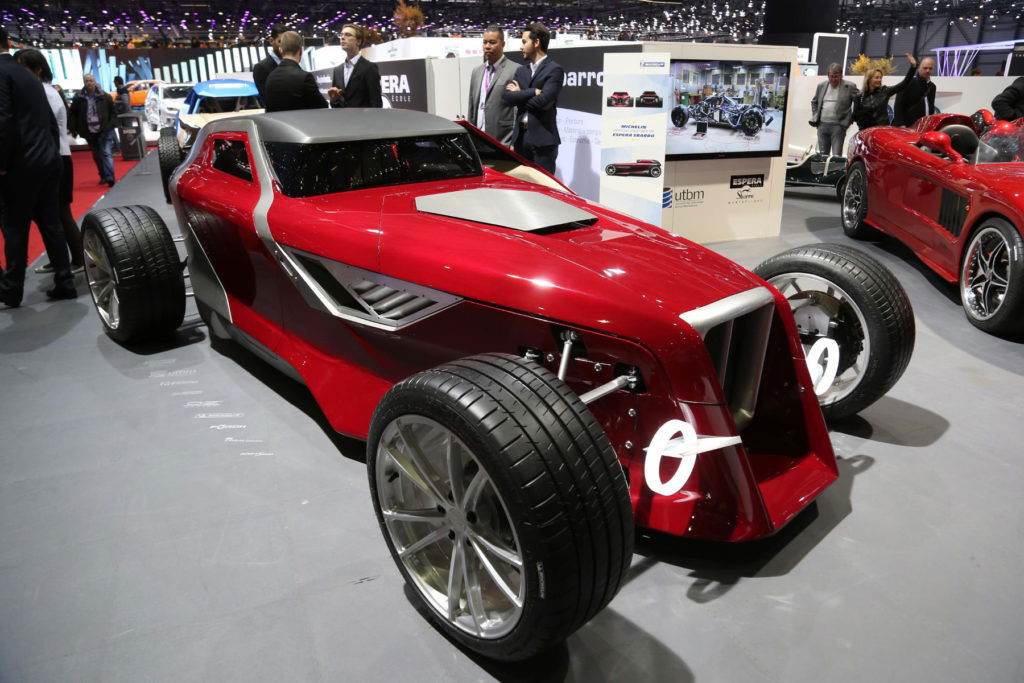 Sbarro Mojave Roadster
Swedish designer Franco Sbarro has been displaying outlandish concept cars at the Geneva Show for many years.
In 2017, one of the vehicles on his stand was the Mojave roadster. This wasn't his own work but was created by students at his design school in Montbéliard.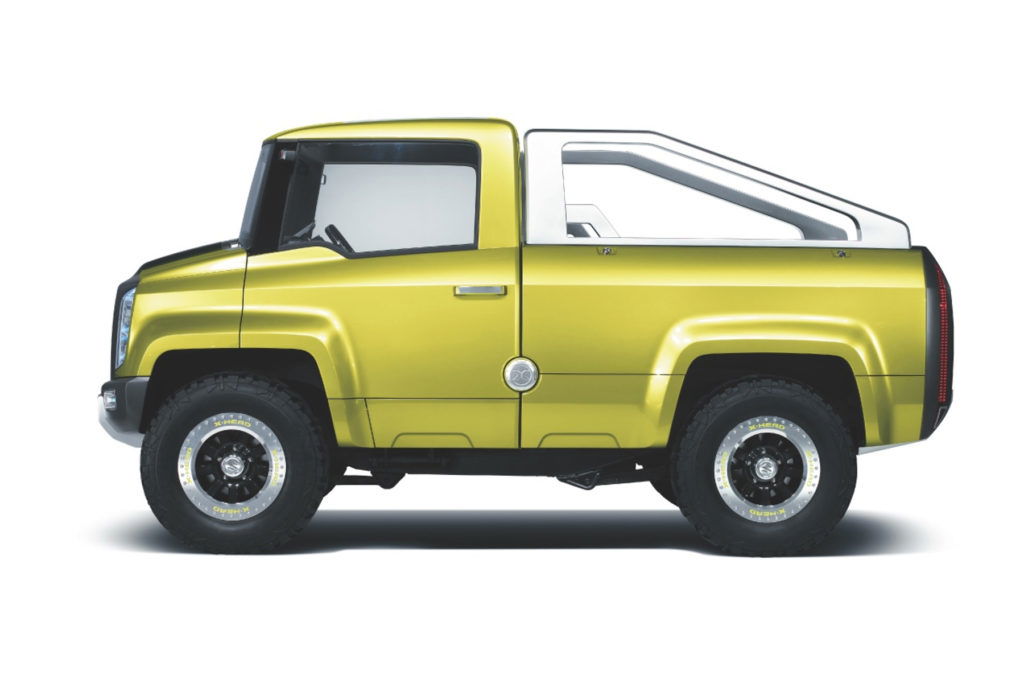 Suzuki X-HEAD
This notably aggressive-looking Suzuki concept was displayed at the Tokyo show in 2007.
It looked a bit like a cartoon version of a dump truck, but Suzuki said at the time that it could also be converted into other things, including a camper or a rescue vehicle.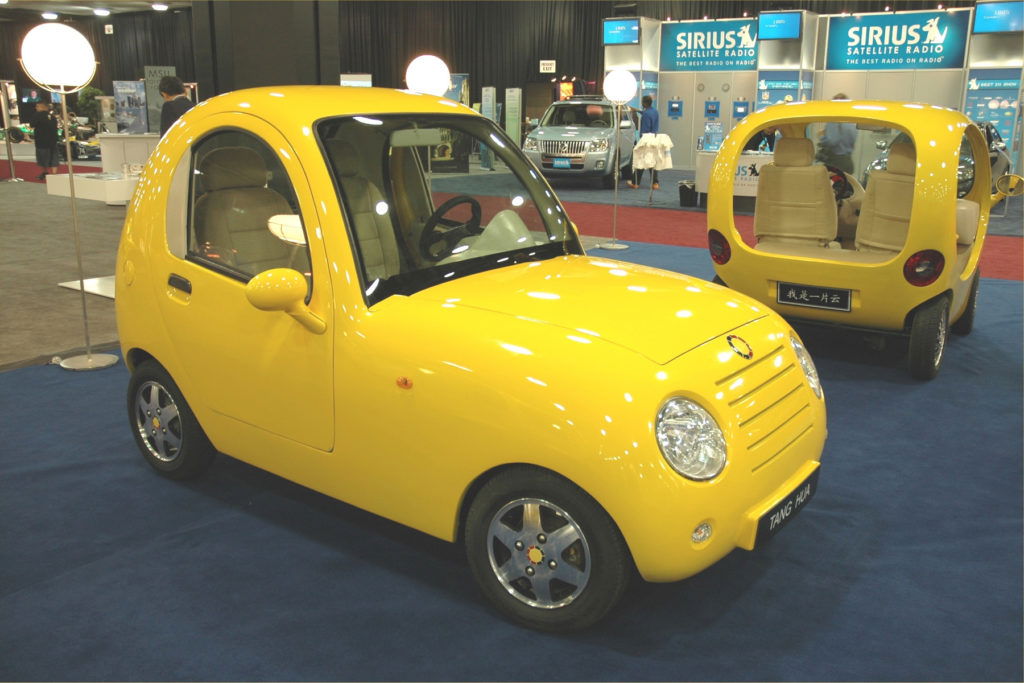 Tang Hua Book Of Songs
Chinese company Tang Hua caused a stir at the 2008 Detroit show with its three bright yellow, fibreglass-bodied electric concept cars.
The names were as inventive as the cars. The one pictured above is the Book Of Songs. Show visitors were also given the chance to see the Piece Of Cloud and the Detroit Fish, the latter – rather adventurously for an electric car – being amphibious.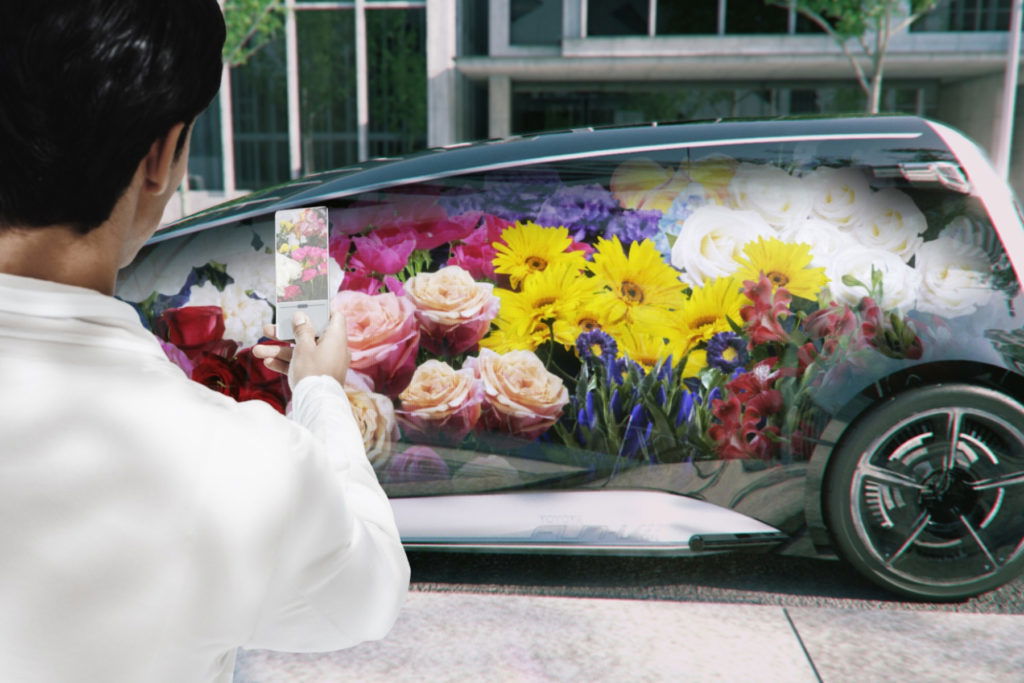 Toyota Fun-vii
This wasn't a serious attempt to create a car at all, but a collection of ideas about the expansion of digital technology.
The slab sides of the 2011 Fun-vii acted as displays for whatever image the customer uploaded to them. Inside, Toyota's designers imagined a system where the satnav display appeared to be on the road ahead, rather than a separate screen.
The car was also meant to be connected to the internet, the public infrastructure and nearby vehicles. Toyota has continued working on these systems long after the Fun-vii had its brief moment in the spotlight.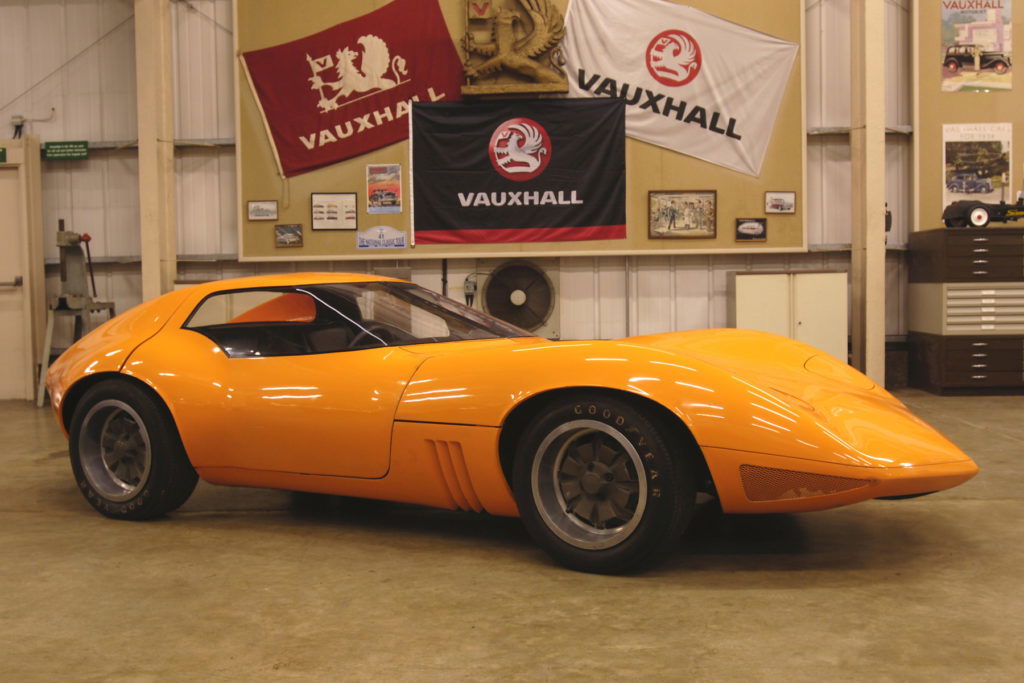 Vauxhall XVR
Displayed first at the 1966 Geneva Show, and in London and Amsterdam later the same year, the XVR was an astonishing concept car from a manufacturer best known at the time for its fairly mundane everyday models.
It was a joint effort between Vauxhall's design and engineering departments. Although some features, like its gullwing doors, went no further, its engine (known as the 'slant 4') did appear in production cars from 1967.
The show car was a fully working model with steel panels. Two slightly different mock-ups with fibreglass bodies were also built. The second mock-up is the only version to survive, and is now stored at the Vauxhall Heritage Centre.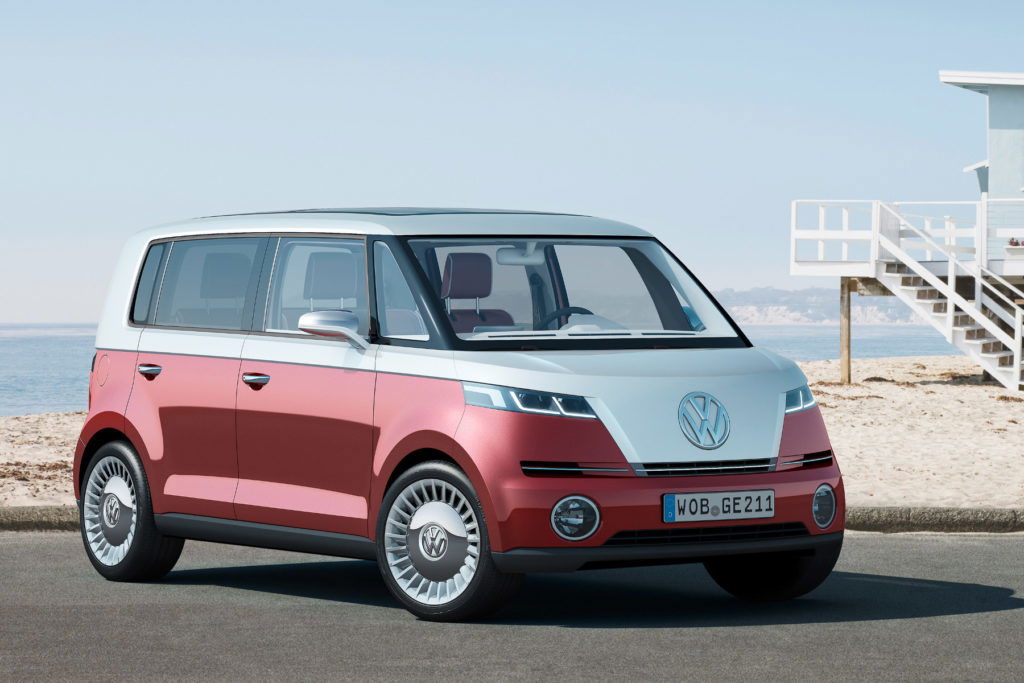 Volkswagen Bulli
'Bulli' was one of the many nicknames for the VW Type 2, which was sold in many forms including a campervan and a minibus.
Volkswagen brought the name back for a 2011 MPV concept which, like Fiat's Multipla, had two rows of three seats.
The Bulli received very favourable reports, but like the larger Microbus concept of ten years earlier it was never put into production.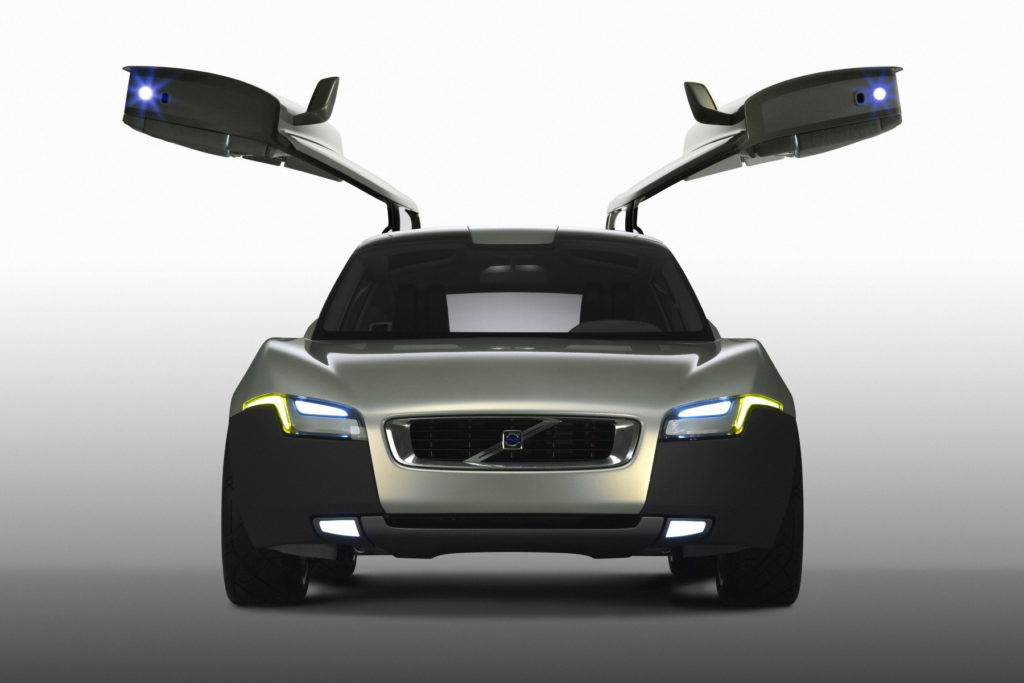 Volvo YCC
The YCC (short for Your Concept Car) was developed by a team of nine women and specifically intended for female drivers. The project was largely based on Marti Barletta's statement that "if you meet the expectations of women, you exceed the expectations of men".
User-friendly features included run-flat tyres, lots of storage space, easy-clean paintwork, capless ball valves for petrol and windscreen washer fluid and an early form of parallel park assistance. All maintenance was to be done at dealerships rather than by owners.
Volvo gave the YCC the green light in December 2002, and it was displayed at the Geneva show in March 2004. The car, its designers and a film about the project won a total of nine awards between April 2003 and May 2006.
---