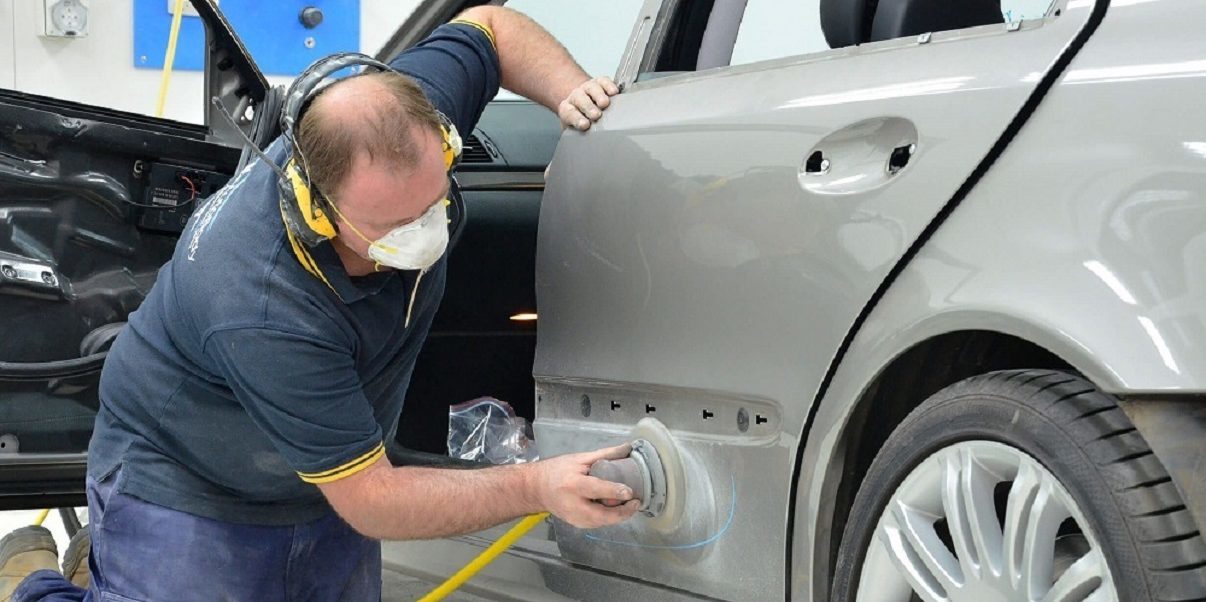 The panel beating process involves much more than hammering
If your car is damaged in an accident or suffered from vandalism it will be repaired by using panel beating method. When you are told that your car will need panel beating, you may tend to think and imagine a worker hammering your car's damaged body parts with a hammer. However, it involves lots more than that to restore the damaged and bent out of shape parts of your car after an accident. The following steps will make the entire panel beating process a success and provide your car with a nearly new and smooth appearance.
Metal stretching – This is ideally the first step of fixing the dent and put the metal back into shape and has nothing to do with pulling and stretching. The metal of the dented area will be heated with a blow torch and the panel beaters will hammer it slowly using a shrinking hammer and a dolly. This will stretch the metal stretch it back to shape.
Welding – This is the next process of panel beating that is followed when two pieces of metal are required to be joined together. As usual, welding is a localized process in which arc welding or oxyacetylene flame is used.
Putty fillers – This is used to fill small holes and dents on the body. The panel beaters will prepare a putty mix and set it on the holes quickly and shape it all through.
Panel sanding – Before the primer is set and after the putty hardens, the next process for panel beating is sanding. This will ensure further smoothing of the car surface for the paint job that will follow next. Both dry sanding and wet sanding is done during this process.
Spray painting is the last process that will complete the process of panel beating. Once it is done to perfection, the area will be baked in a heat to set the paint and give the surface a gloss.
Choosing the Right Panel Beater
As you can see that the process of panel beating is quite complex and needs precision. That is why you will need to choose an experienced panel beater. This you can do by asking a few relevant and important questions.
Ask for the parts, tools and working process because workmanship and use of genuine parts are essential for a good panel beating job.
Experience and training is another thing that you must acre for and ask the panel beater about it as well. This will give you a fair idea about how the professional will choose the methods of repair. Ask the panel beater to explain the process to you and find out how interested he is in explaining. This is a useful way to check their set working standards and procedures.
Knowledge of your type of car is also necessary and knowing the fact that modern cars come with complex mechanical and electronic features and components, knowing this factor is very important.
A Number of years of practice are another important question to ask the panel beater. When you know that the panel beater has been in this industry for many years you will get the automatic assurance of experience in panel beating and has handled several cars and car owners successfully in the past.
Guarantee for their job is one more thing to know that will provide you with mental peace and value for money. Such a guarantee can come in different forms and for specific service and parts. It can be limited or for a lifetime as well.
Ensure to take a reference from neighbors, friends, and family.
To end it, you can ask for a replacement vehicle which most company will provide. No one wants to pay for a car rental when their own car has gone for repairs.
---