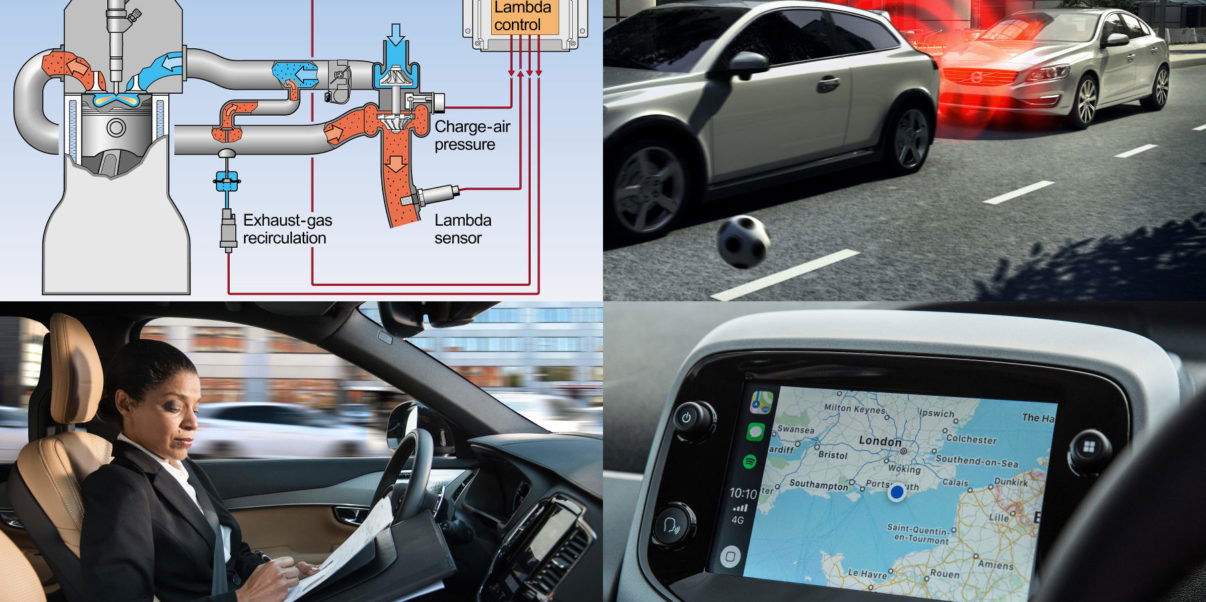 How electronic technology has made miracle cars
Electronic systems are among the most unloved parts of any car. When they work, nobody takes any notice of them. When they stop working, everybody hates them, because there's no easy fix.
You can't just tap them with a hammer in the hope that that will sort them out. They have to be replaced, usually at startling expense.
Still, this reputation is unfair, because electronic systems are little miracles of technology. Without them, cars would be far slower, less comfortable, more polluting and significantly more dangerous than they are now.
In an attempt to inspire some love for electronics, here are some of the ways they make cars better.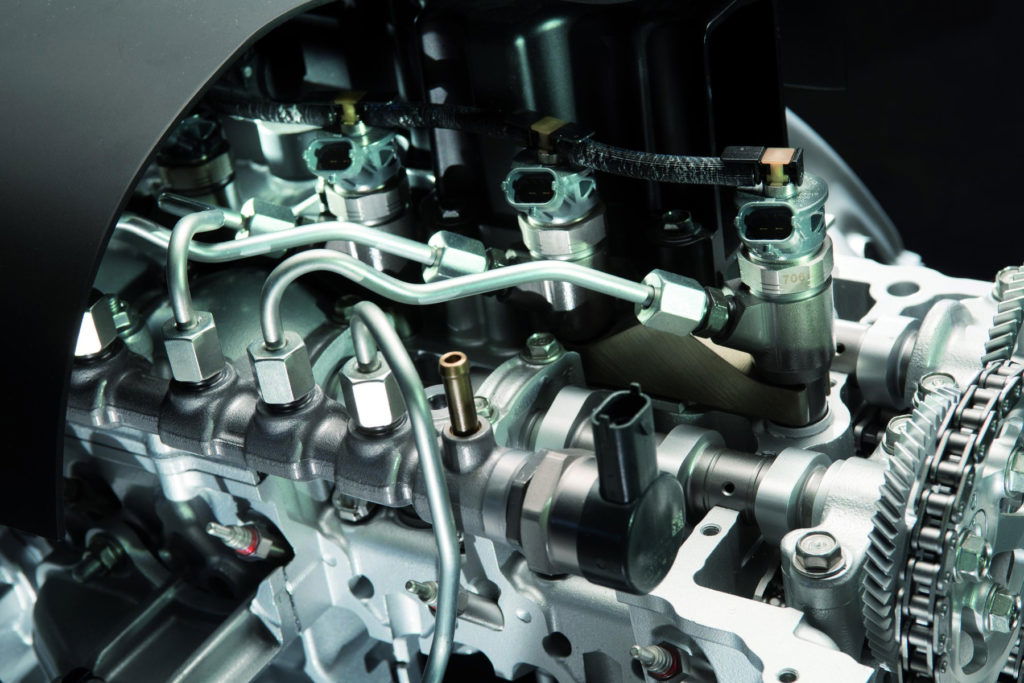 Fuel injection
It's only a slight exaggeration to say that fuel used to be poured into an engine more or less haphazardly. The chances of exactly the right amount going in were vanishingly small.
Things are very different nowadays. Modern, electronically controlled fuel injection has brought a precision that could once hardly have been imagined. Petrol or diesel is introduced to the engine in the most suitable quantity at the ideal time, as determined by the engine's control unit.
This contributes to improved performance when the engine is being worked hard, better fuel economy when it isn't and a reduction in unpleasant exhaust emissions.
If you want confirmation of that last point, compare the exhaust smell of a modern car with that of one built in the 1970s and you'll soon see what we mean.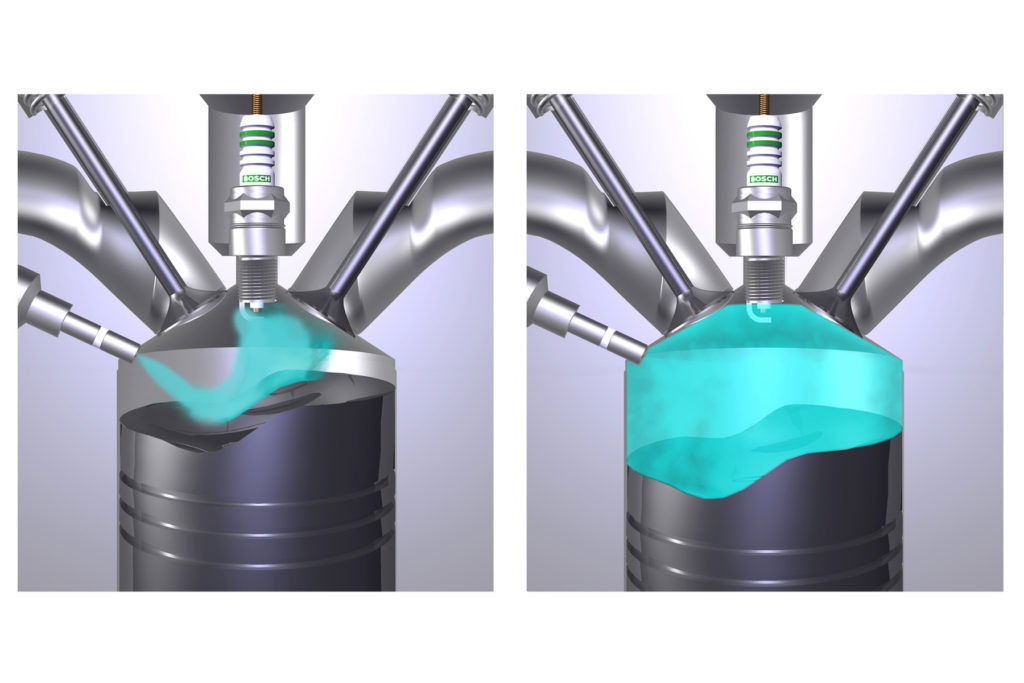 Ignition
As with fuel injection, ignition (in petrol engines, where it caused by a spark of electricity being passed through the fuel/air mixture) is extremely carefully timed nowadays. Once again, this improves performance, economy and emissions in a way that would not have been possible without electronic control.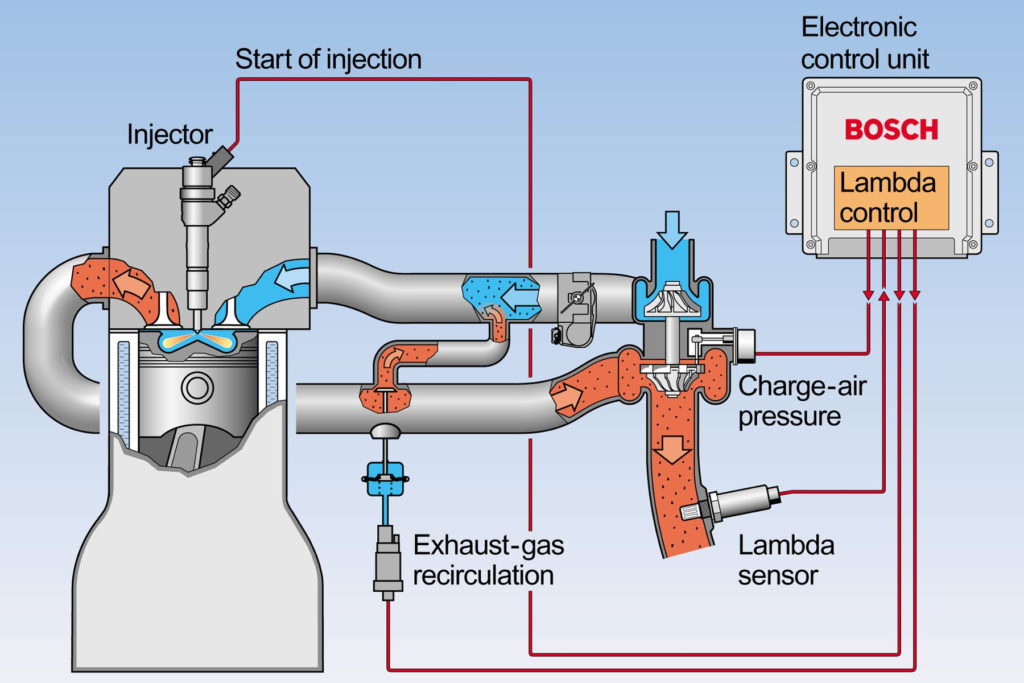 Measuring exhaust emissions
An important source of information for the injection system is the quality of the exhaust, as measured by sensors.
The sensors report back to the engine control unit, which adjusts the fuel injection to reduce harmful emissions.
Surprisingly, another method is to recycle exhaust gas back into the cylinders. This very briefly makes the engine run less well than it should, but it also reduces emissions of nitrogen oxide, which is exceptionally harmful stuff. Measurements are taken and reacted to thousands of times per second. This is far quicker than the driver is able to notice, but in electronic terms it's actually quite slow.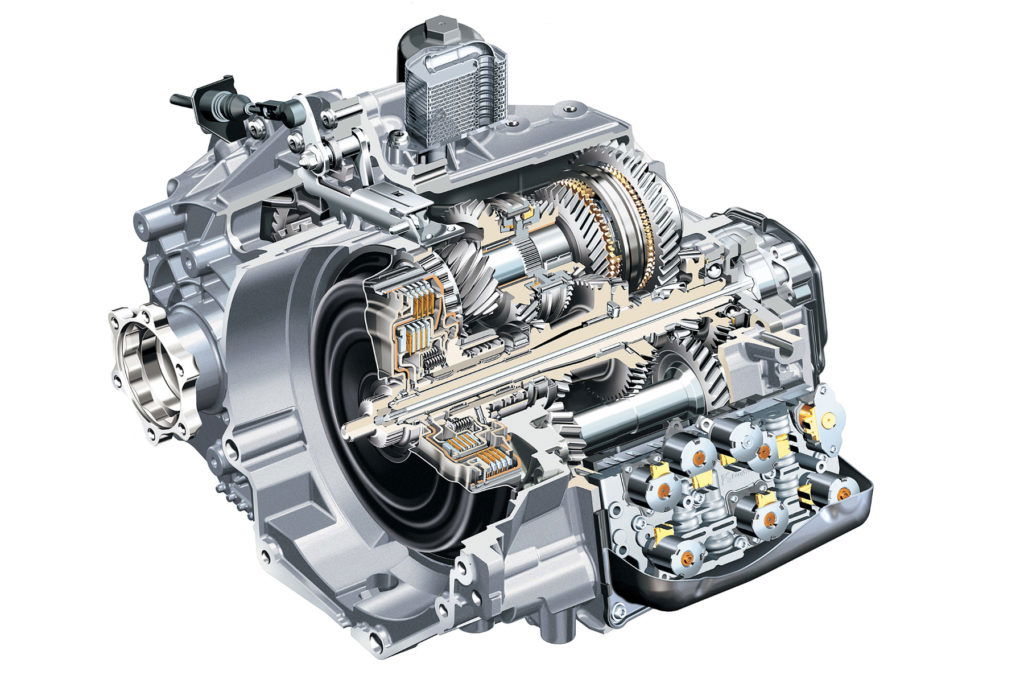 Changing gears
In cars with manual transmission, this is still left entirely to the driver. In automatics and semi-automatics it can be controlled electronically, unless the driver wants to take over.
The actual gearshifts still happen mechanically, but electronics determine when they should take place, based on how hard the car is being driven and to some extent what the gradient of the road is.
If you drive a modern automatic you may notice that it holds on to a low gear when the car is going downhill than it would do if it was on a level surface. This is because the car senses that it is accelerating when it should be maintaining speed, or maintaining speed when it should be slowing down. The lower gear leads to greater engine braking, which keeps the car more in control even without the driver doing anything.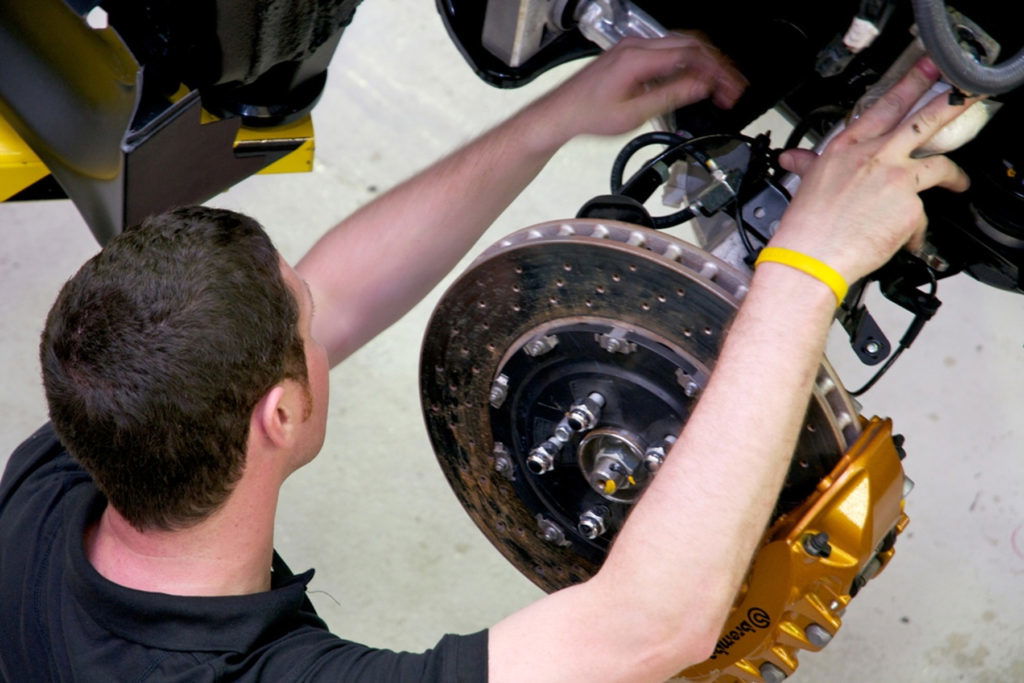 ABS
Research into antilock braking began in the 1920s, and electronic systems became available in cars around 1970.
The basic idea is that every wheel has its own speed sensor. A car's wheels can often turn at different rates (for example in a corner) but not usually by very much.
If one wheel suddenly loses a lot of speed or stops turning entirely, the ABS system very briefly reduces the braking on it, since a tyre that is turning has a lot more grip than one that isn't. The brake on that wheel is then re-applied, but can be released again very soon afterwards if the wheel locks again.
The result – at least on reasonably grippy surfaces, though not on snow or mud – is that the overall braking is greatly improved. You can also steer the car while pressing the brake pedal as far down as it will go, which would almost certainly lead to a crash in a car without ABS.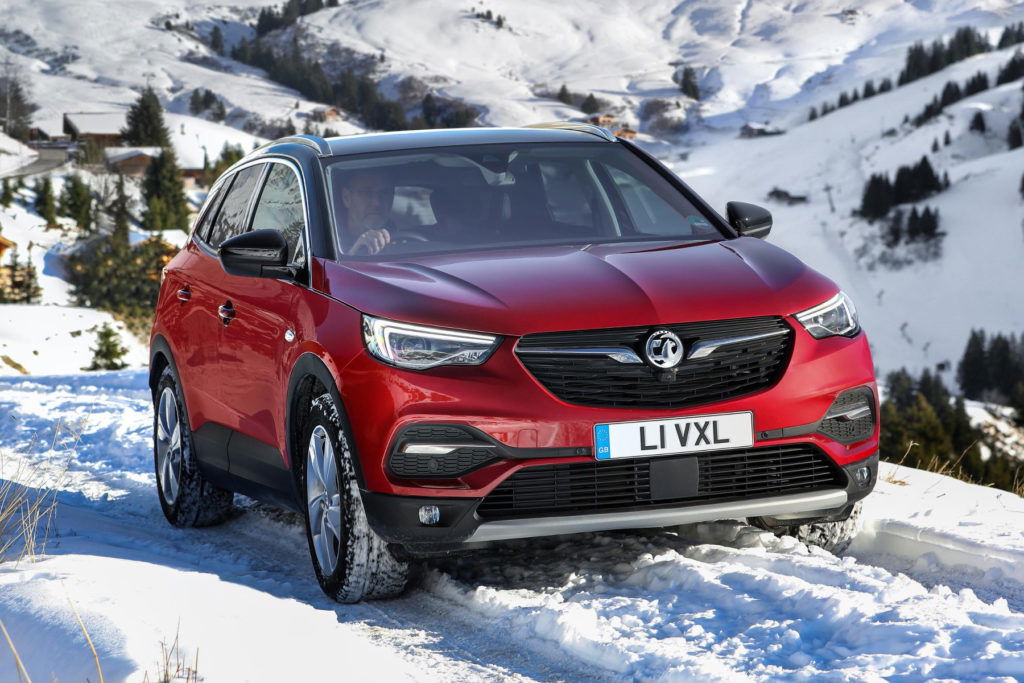 Beyond ABS
After ABS had become common, car manufacturers soon realised that having speed sensors on the wheels could also lead to other benefits.
The same concept has made possible things like traction control (where the problem is wheels spinning too quickly rather than too slowly) and electronic brakeforce distribution (where different amounts of braking are applied to each wheel even if none of them is locking, in an effort to keep the car in control in emergency situations).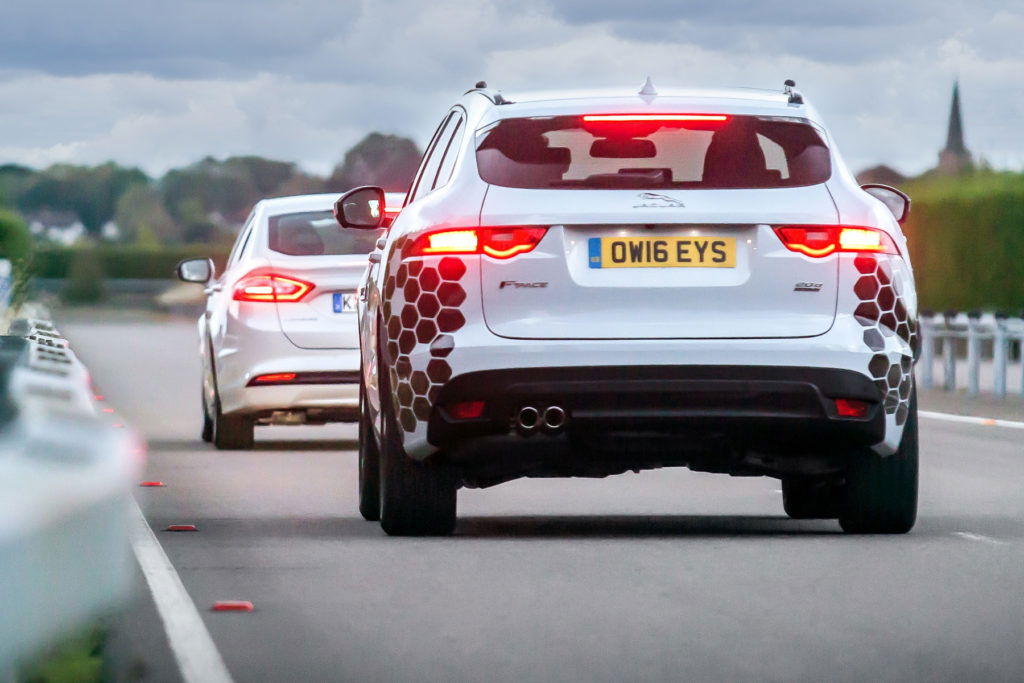 Emergency brake assist
EBA is an electronic system which senses when the driver is trying to make an emergency stop.
Since very few of us have ever needed to apply the brakes fully, there's a danger that we might not press the pedal hard enough to avoid an accident. With EBA, the car recognises the situation and the need for more rapid deceleration, and applies the brakes to the extent that ABS is required even though the driver didn't ask for this.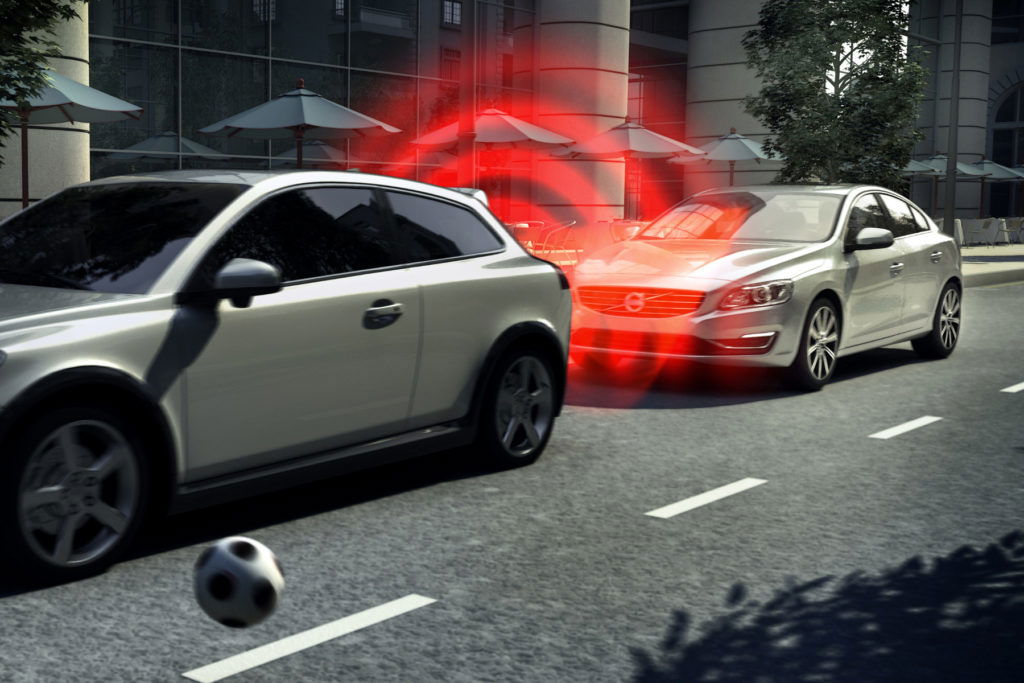 Automatic emergency braking
AEB is a combination of emergency brake assist and another system called forward collision warning, which warns the driver of something vulnerable ahead which has to be avoided.
If the driver still doesn't notice this, the brakes are fully applied automatically.
AEB testing was introduced by Euro NCAP as part of its safety programme in 2014, and updated in 2018.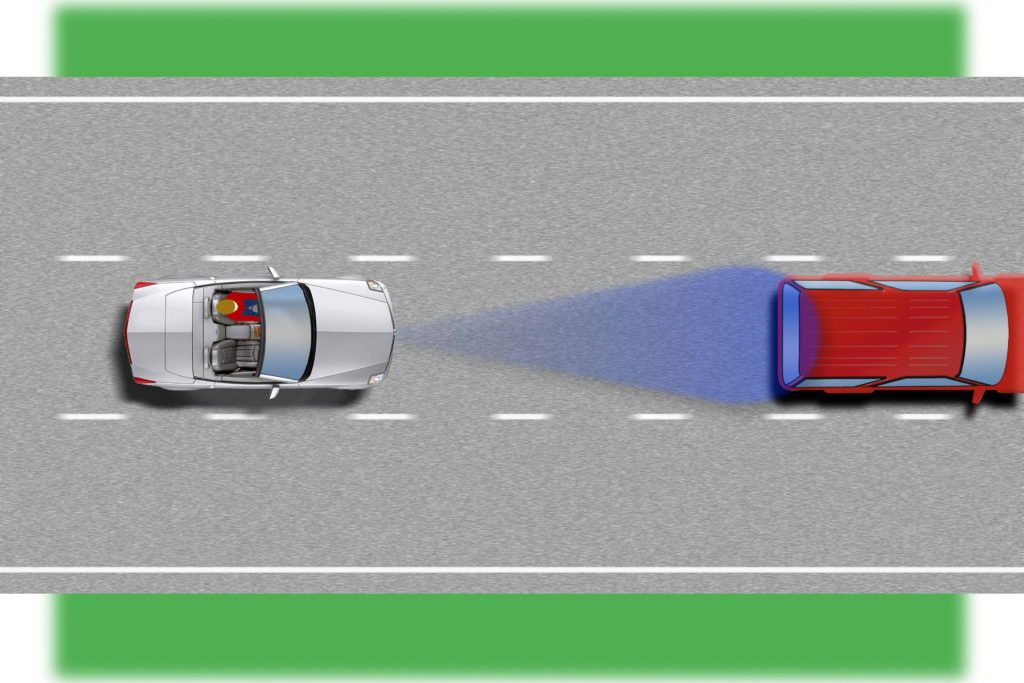 Adaptive cruise control
Conventional cruise control systems have been around for decades. The driver sets a cruising speed and the car does its best to stick to that unless the system is switched off or the accelerator or brake pedals are pressed.
Adaptive cruise control goes a long way beyond that. The chosen speed is maintained unless the car detects something in front of it, at which point it slows down to a more appropriate one. In the most advanced systems, the car will actually come to a complete standstill without the driver having to apply the brakes at all.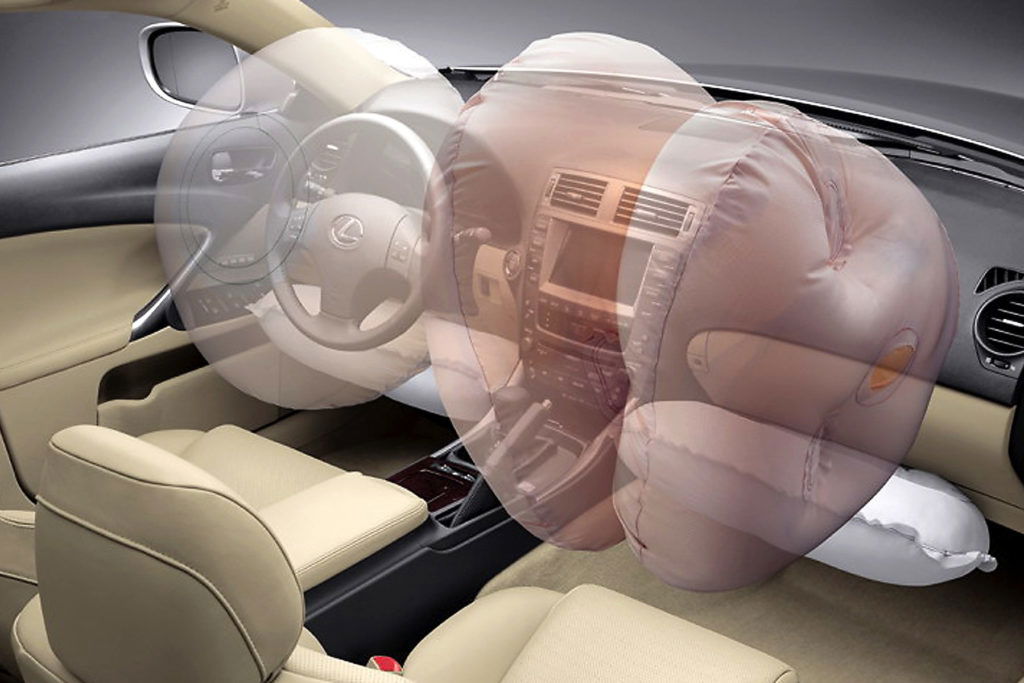 Airbags
Sensors detect a sudden and disastrous reduction in speed and set off airbags, which are essentially rapidly expanding cushions designed to protect the occupants of the car.
At first, airbags were intended to prevent frontal head injuries, but cars now have several in various positions, including the sides. In 2012, Volvo became the first manufacturer to provide exterior airbags, which expanded in time so that an unlucky pedestrian would land on them rather than something more solid.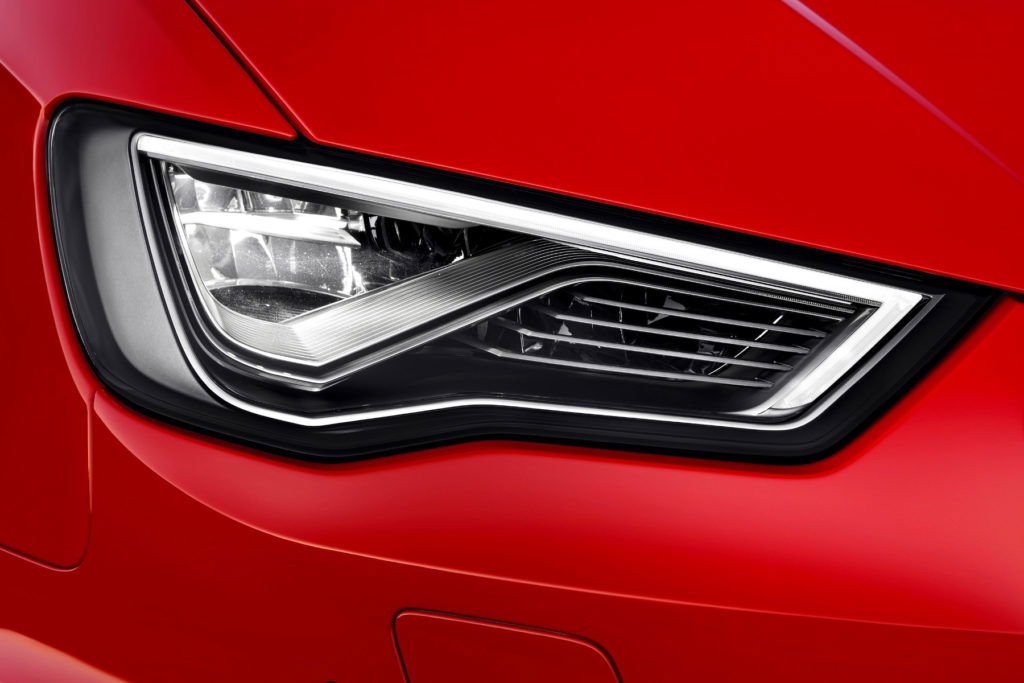 Headlights and wipers
It's quite common nowadays for cars to have automatic control of the headlights and wipers. In the case of the lights, they can turn on if the surroundings suddenly become dark (for example if the car is driven into a tunnel) and turn off again when normal service is resumed.
More advanced headlight systems using multiple LED bulbs shut down light shining at oncoming vehicles, or switch from main to dipped beam.
One problem here is that they are reactive, so they don't operate this way until the other person is already being dazzled. It is not yet possible for sensors to pick up the glow of headlights from a car which has not yet appeared over the horizon, as human eyes can.
The Citroen SM was the first car which used electronics to alter the frequency of intermittent windscreen wipes. If the screen was relatively dry, the wipers moved more slowly, so the system knew the next wipe wouldn't be needed for a while. If the screen was wet, the wipers moved at normal speed, so the next wipe would happen shortly afterwards.
Modern cars follow the same principle in a much more sophisticated way. They can also sense when water starts to appear on the screen and switch on the wipers automatically.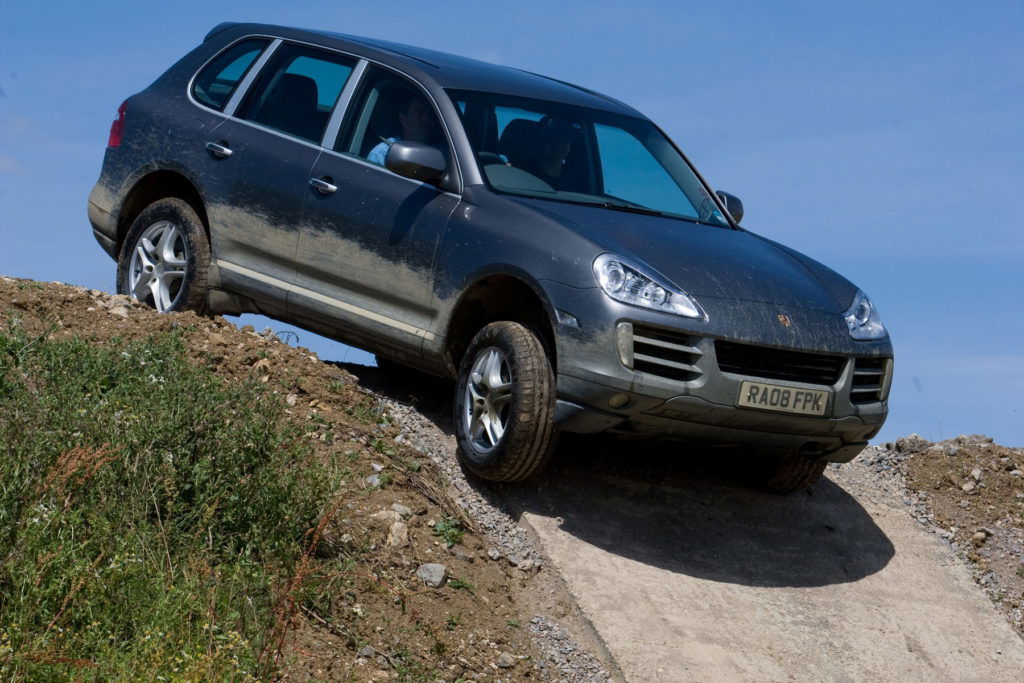 Hill descent control
Driving an off-road vehicle down a steep gradient on a loose surface used to be a skill which required a lot of practice and a good instructor.
Part of the problem was that you couldn't use the brakes, because this would lock the wheels and send the vehicle plummeting down the slope. If the wheels lost grip without braking and the car went out of control, one way of sorting things out was to apply power, which was effective but very alarming.
Since the introduction of hill descent control, all this has become a thing of the past. HDC uses ABS to apply the brakes on each wheel for very short amounts of time.
The car therefore remains in control and will descend at a chosen speed – sometimes less than walking pace – as long as the conditions aren't too extreme.
Satellite navigation
Navigation systems contain digital maps, which can be updated remotely, communicate with satellites to determine the car's current position and display the most effective route (which may alter according to driver preference or local traffic conditions) on a screen.None of the above would be possible without the use of electronics.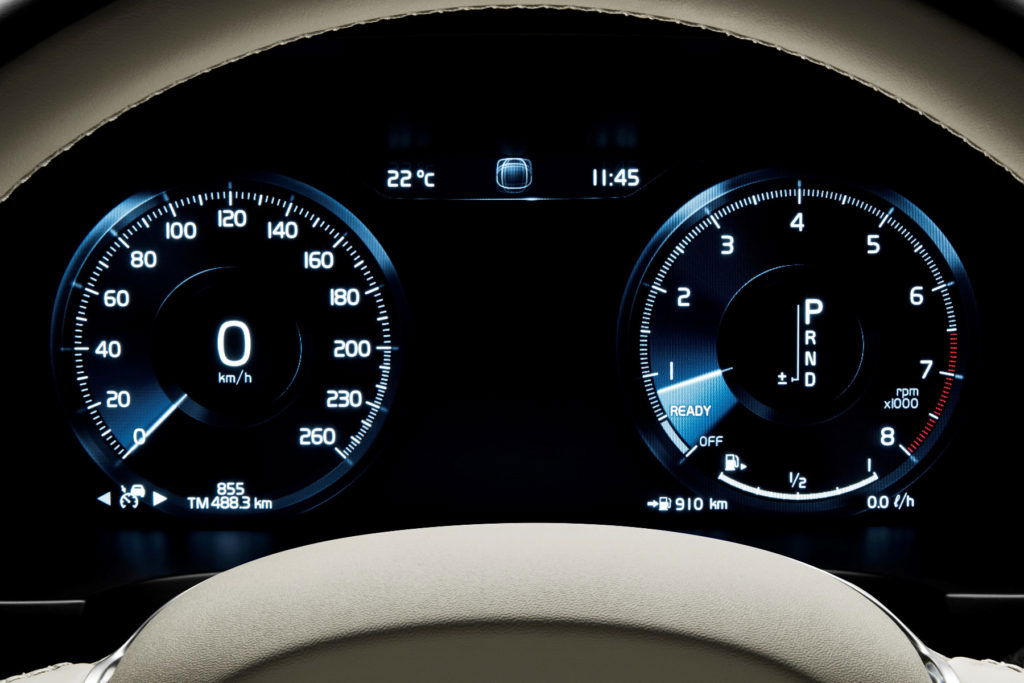 Digital instrument displays
Speedometers first went digital in the 1970s. This was simply a case of abandoning a traditional needle and dial and displaying the speed as a number instead.
Things have moved on a long way since then. In many cases nowadays the entire instrument panel is digital, with pixels on a liquid crystal display changing colour as a tiny voltage is passed through them.
Since there are no physical objects to move around, a single display unit can have several selectable formats which are chosen according to what the driver most wants to know about, for example navigation, performance or fuel economy. By law, the car's speed must always be displayed on every format.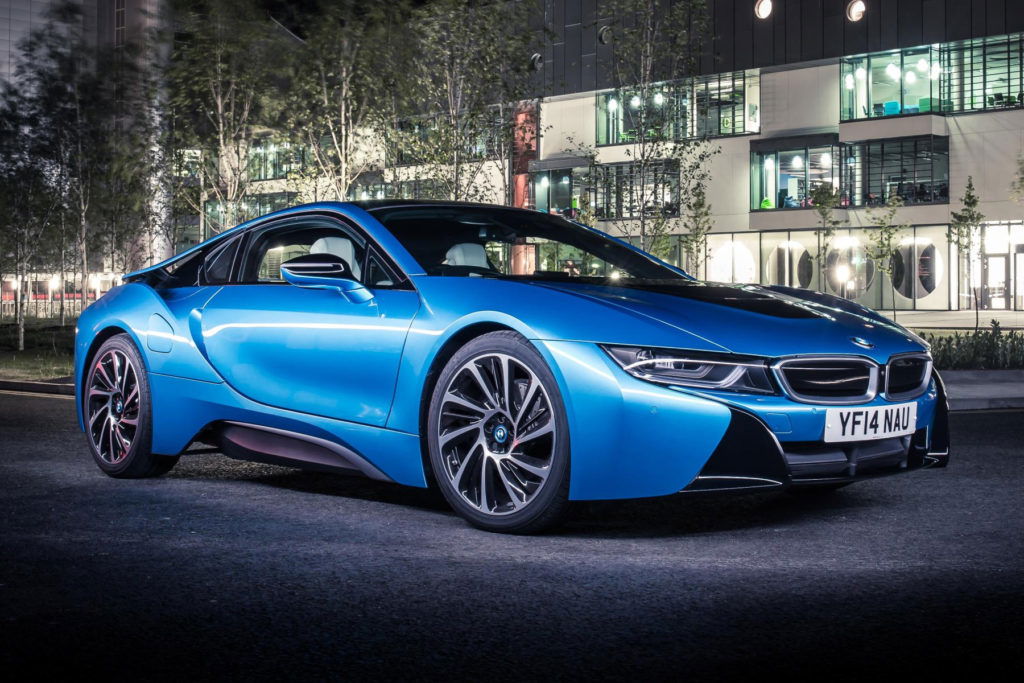 Engine sound
Over the years, cars have been required by law to become quieter on the outside. This has not always gone down well with enthusiastic drivers who like to hear a bit of engine noise.
In some cars, this is digitally enhanced for the benefit of the occupants. The BMW i8 petrol-electric, for example, can be made to sound extremely sporty on the inside while being almost inaudible to passers-by even when going flat out.
The Clio Renaultsport 200 has a similar system which can make the car sound like something else entirely. The range of possibilities includes the Renault 8 Gordini of the 1960s and a future vehicle which, according to the display, will be launched by Renault several decades in the future.
In all these cases the sounds produced exactly matches the engine speed, giving a very realistic effect.
Another system called active noise control, developed several years ago, has the opposite purpose. It detects the engine noise inside the cabin and then transmits another noise which cancels it out, making the car seem quieter than it actually is.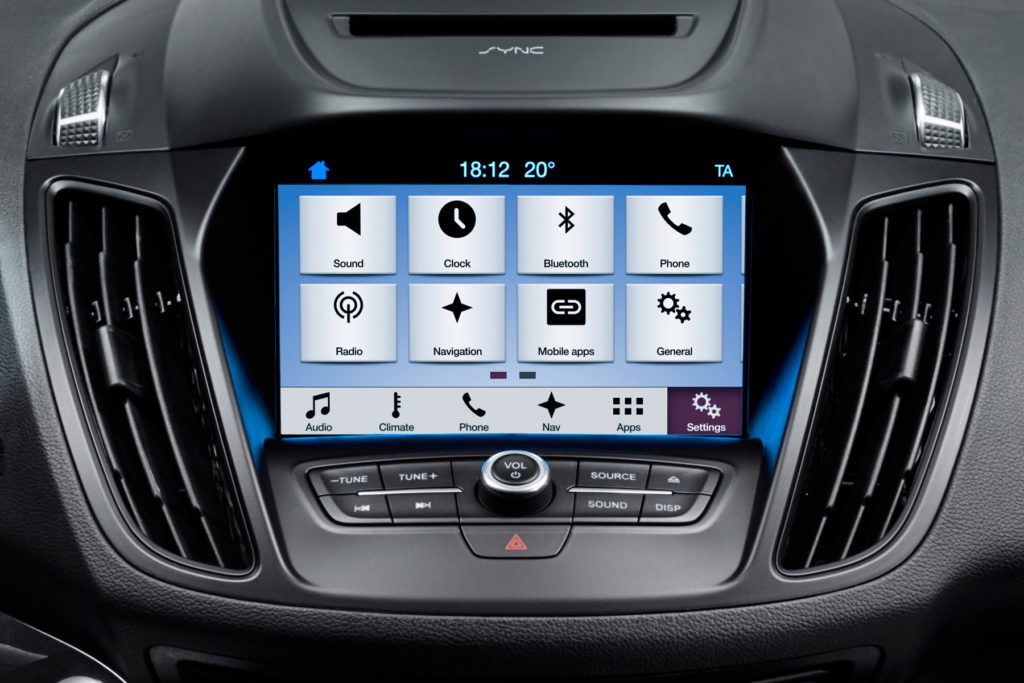 Connectivity
This horrible word covers anything that involves the car communicating with the outside world.
A relatively simple example is the ability to link the car to a mobile phone. The phone can be controlled using the car's digital display screen, and the voice of the person at the other end of the conversation is played through the car's audio speakers.
Other forms of connectivity include internet access, automatic emergency calls to rescue services in the event of an accident and making adjustments to the car through your phone before you are even within sight of it.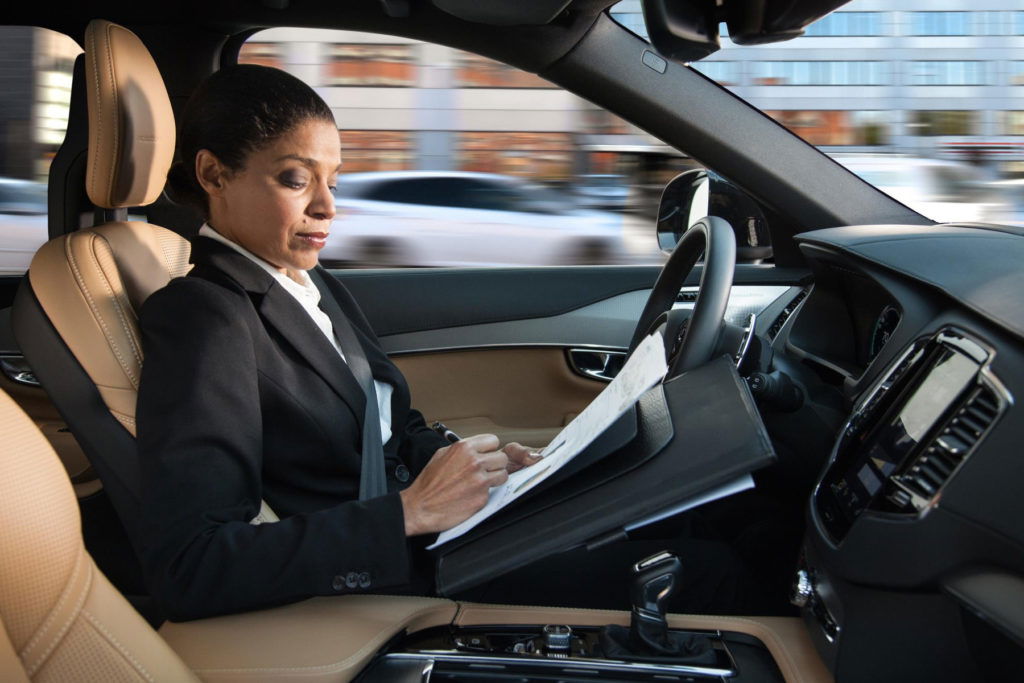 Autonomous driving
Well-developed and reliable electronic systems are central to the process of developing autonomous cars.
For autonomy to become the norm, all cars will have to be aware of all other cars, and indeed all other road users, and be able to react safely to them. This will involve further development of almost every electronic system mentioned so far.
It's possible, and a lot of the hardware is already available, but a great deal more work and decision-making is required before it becomes an everyday reality.
---