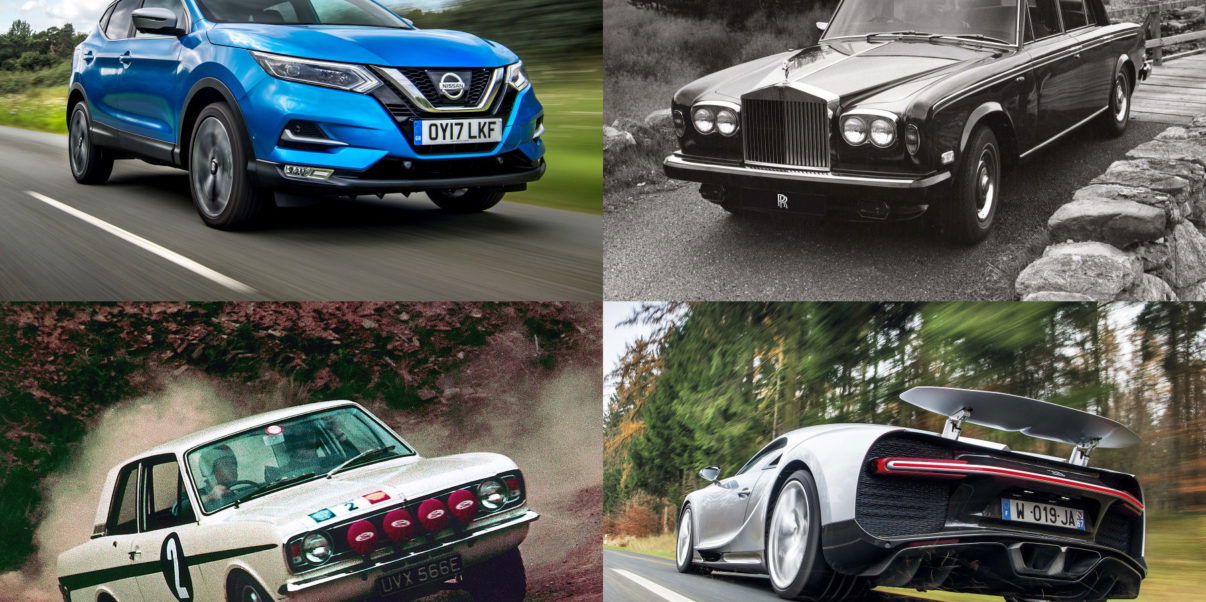 50 years on: how car types totally changed
Cars are very different now from what they were half a century ago, but the types of car people want to buy have remained broadly similar.
Although many new market niches have been introduced, it's still true to say that customers have roughly the same basic priorities that they did back in 1968. Some of us want a car to be cheap, others practical, others fast and the remaining lucky few something luxurious.
Here are a few examples of offerings in those basic categories from the eras of the Beatles and Taylor Swift.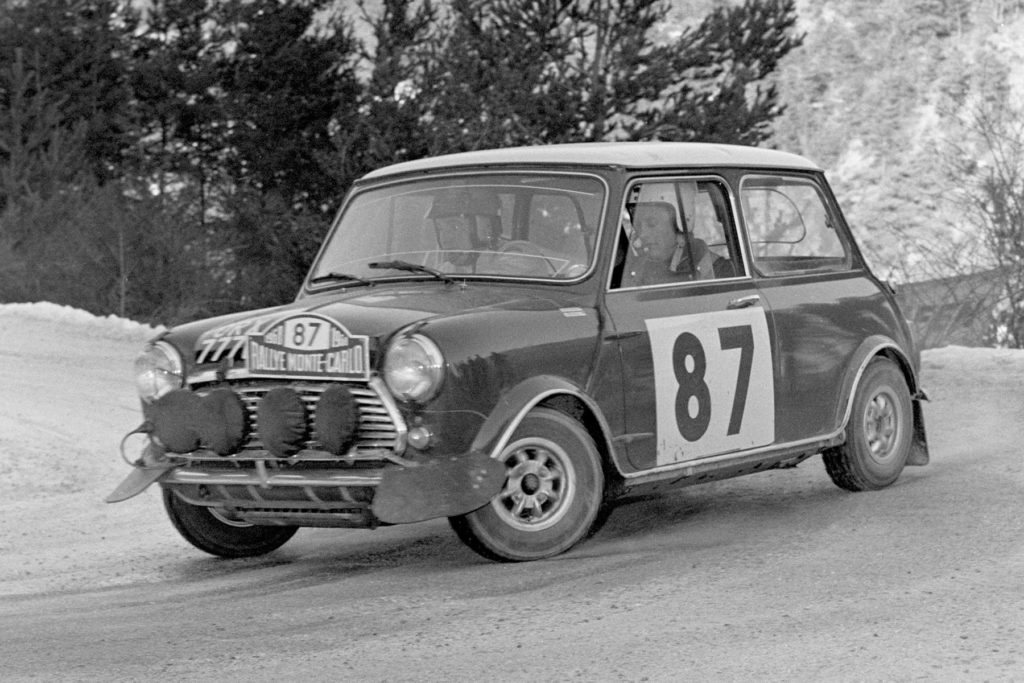 1968 city car: Mini
The original Mini was launched in 1959 and became enormously popular in the following decade. Most importantly it was cheap and, for its overall size, quite roomy – certainly a big improvement over the bubble cars it was partly intended to replace.
While almost everyone could buy one, it was also a style icon, favoured by glamorous celebrities. A further appeal was its success in motorsport events up to and including the Monte Carlo Rally.
In 1968 it was not even a quarter of a way through its production. Despite being well behind the times in its latter years, it remained on the market until as late as 2000.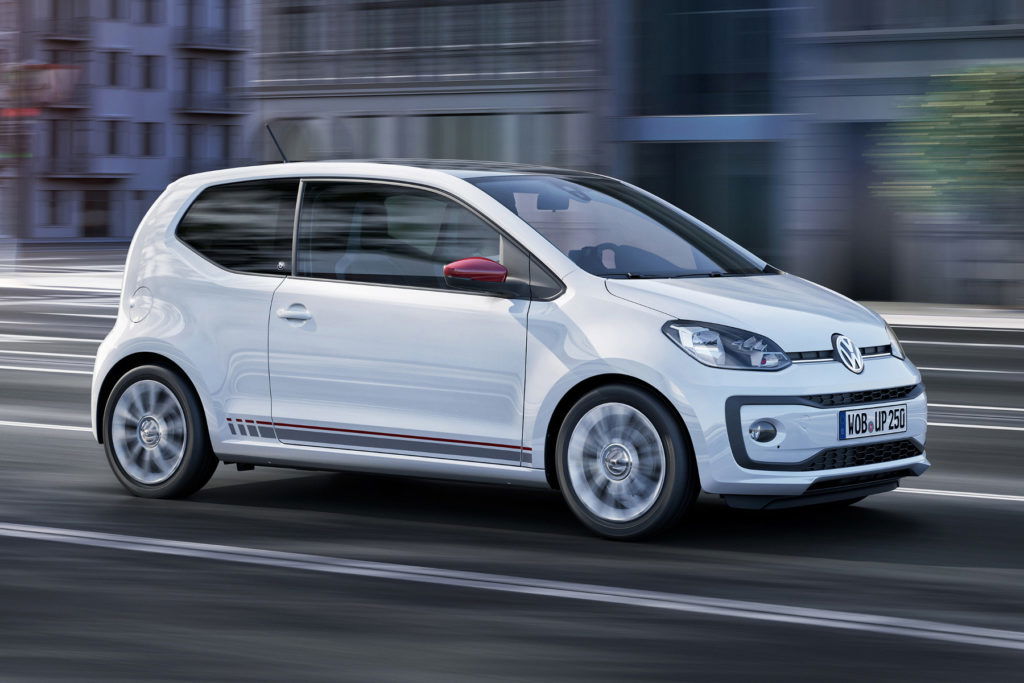 2018 city car: Volkswagen up!
What were once thought of as city cars became superminis, which in time became larger than family cars had been in the past.
This created a new demand for the small cars. Nowadays there is a very wide choice, of which the Volkswagen up! is a fine example.
The same car is also sold, with only minor differences, as the SEAT Mii and the Skoda Citigo. Other city car families include the Citroen C1, Peugeot 108 and Toyota Aygo, the Hyundai i10 and Kia Picanto, and the Renault Twingo, smart fortwo and smart forfour.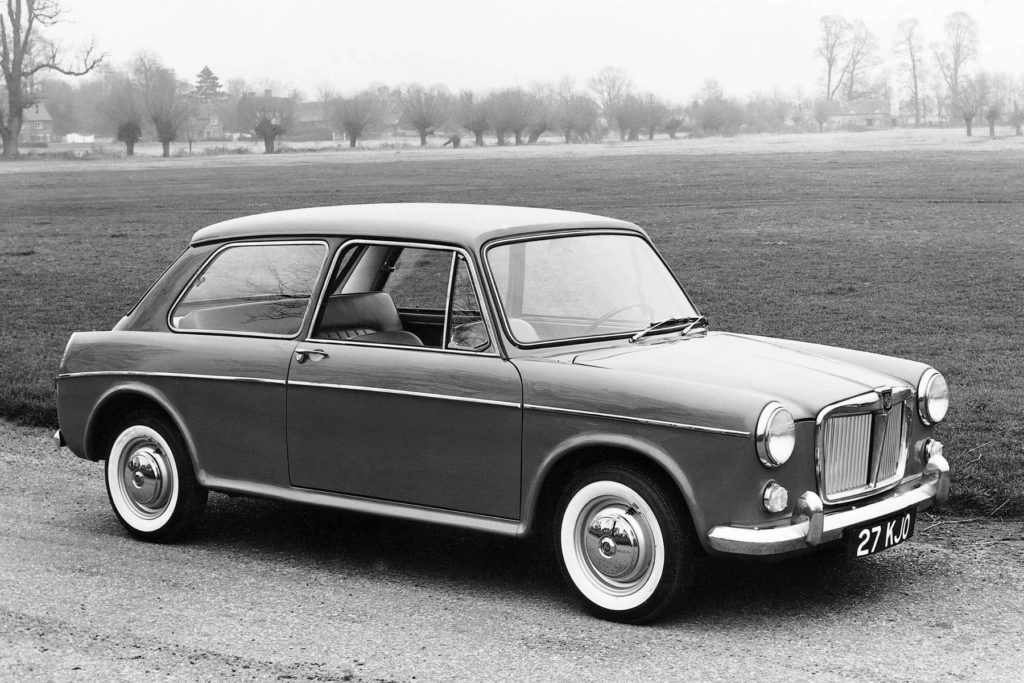 1968 family car: Austin 1100
We're using Austin 1100 as a representative name for the British car known internally as the BMC ADO16. It was also sold as an MG, a Morris, a Riley, a Vanden Plas and a Wolseley, with 1.1- or 1.3-litre engines and several styling changes.
This may seem confusing, but it didn't put people off buying the car. In 1968, and for several years before and after, it was the UK's most popular model.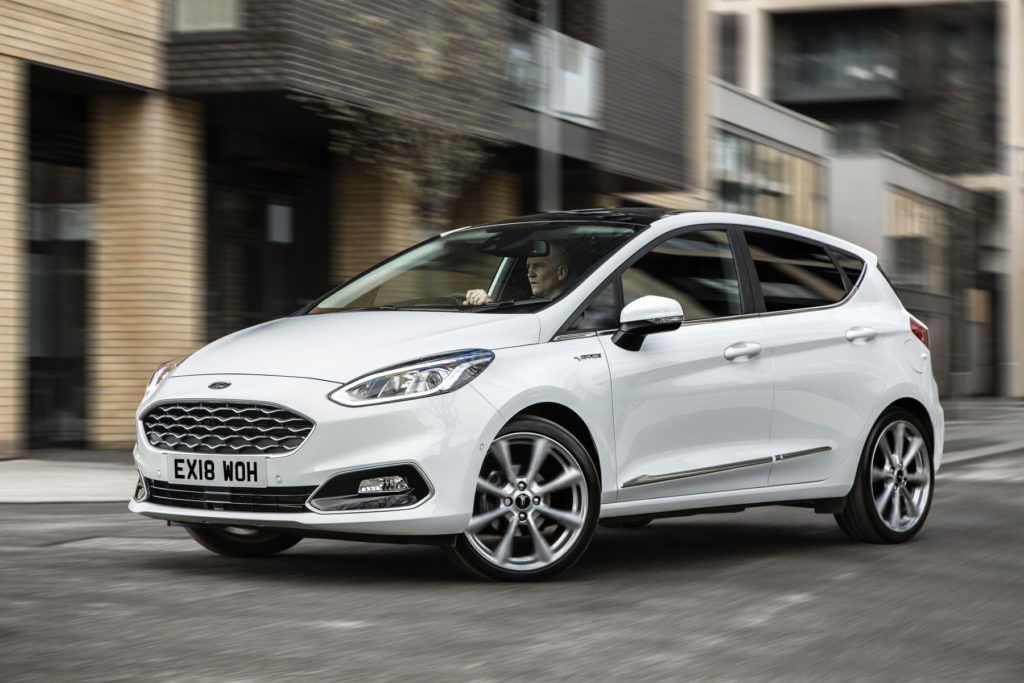 2018 family car: Ford Fiesta
Today's equivalent of the Austin 1100, at least in terms of popularity in the UK, is the Ford Fiesta. Every month the Society of Motor Manufacturers and Traders publishes registration figures for cars in this country, and for many years now the Fiesta has almost always been at the top.
Strictly speaking, in motor industry terms the Fiesta is one size class below the Austin, but in fact it is significantly longer, wider and taller.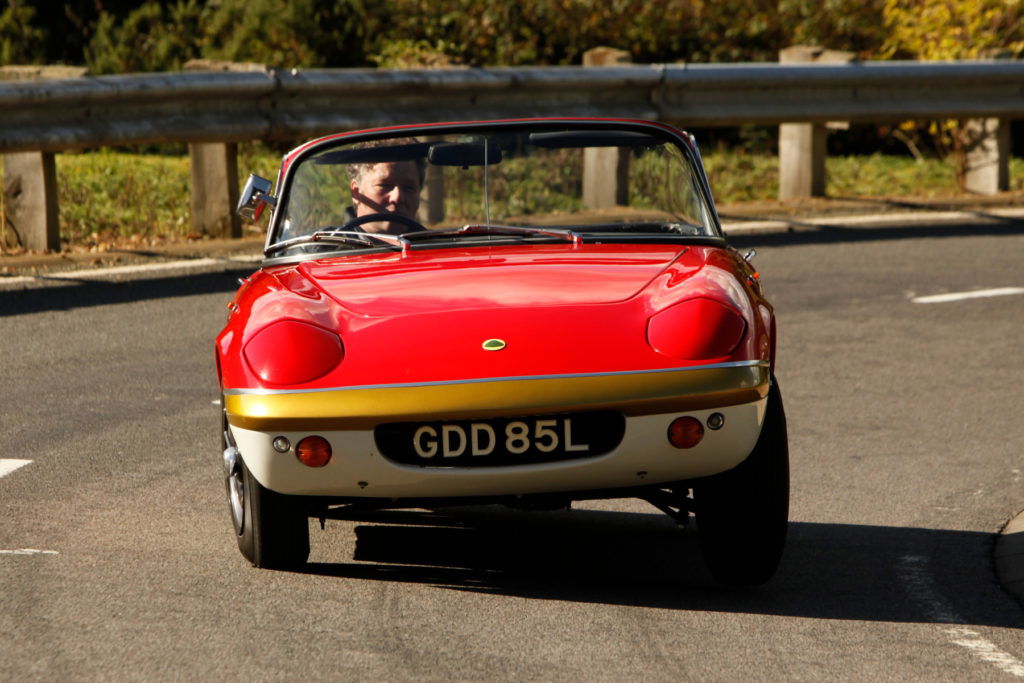 1968 sports car: Lotus Elan
The Elan was the first Lotus not intended for motorsport use, though that didn't stop buyers competing in it.
As a road car, it was praised very highly for its handling and performance. Production (if you don't include the much less famous front-wheel drive Elan of the 1990s) lasted from 1962 to 1975.
Years after Lotus had moved on to other things, the Elan became the inspiration for an even more popular sports car.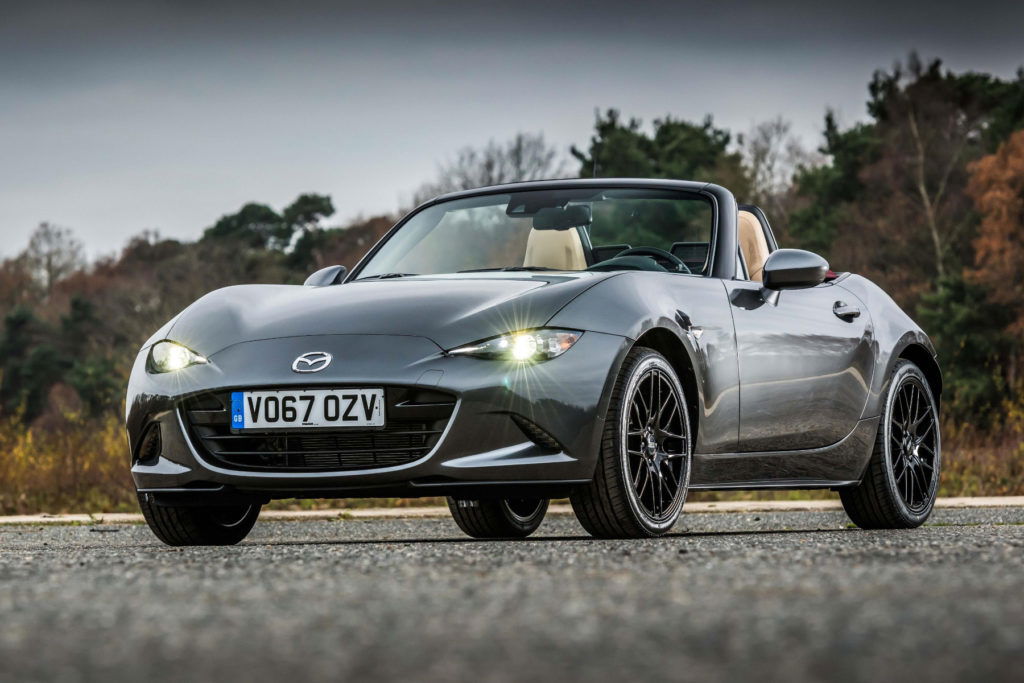 2018 sports car: Mazda MX-5
The car famously inspired by the Lotus Elan was the Mazda MX-5, which first went on sale in 1989.
Now in its fourth generation, the MX-5 is by far the most popular two-seater in history, with sales of over a million.
The Fiat 124 Spider and its high-performance Abarth equivalent are both variants of the MX-5, though with different styling and Fiat's own engine.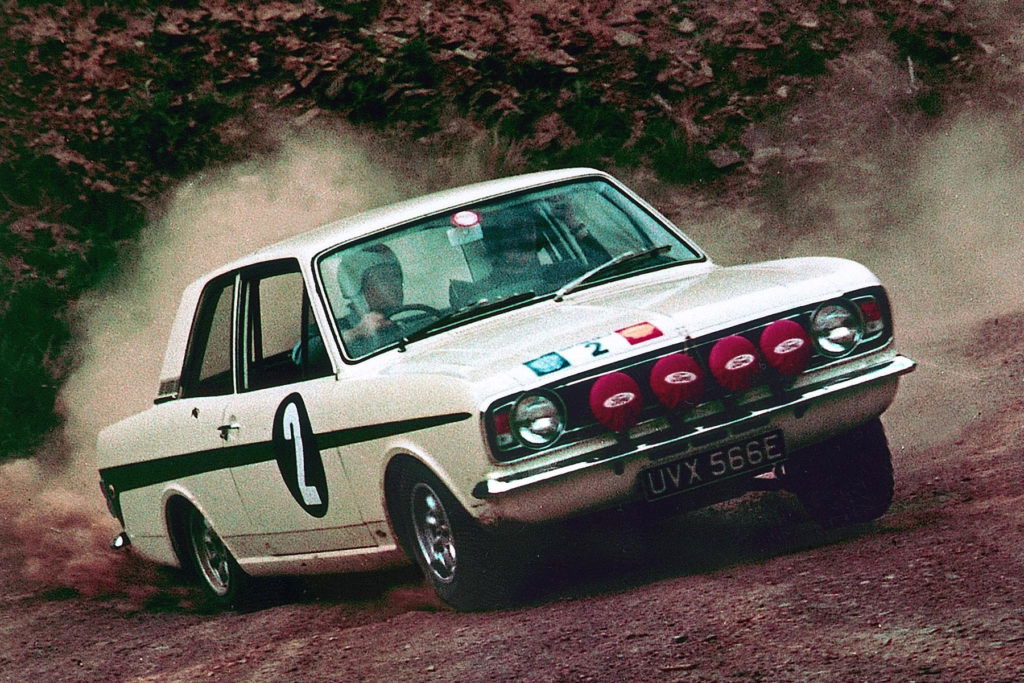 1968 hot hatch: Ford Cortina Lotus
There was no such thing as a hot hatch in 1968, but Ford had something very close to it.
The term 'Lotus Cortina' usually refers to the high-performance version of the Mk1 Cortina, which had a Ford-based engine developed by Lotus.
This car was replaced in 1967 by the more modern-looking but technically similar Mk2, officially known as the Cortina Lotus. Slightly more powerful, it was a very quick road car for its day and had some success in motorsport.
It is less well-remembered than the Mk1 Lotus Cortina, partly because it didn't last as long. Ford moved a step forward by putting the same engine in the Mk1 Escort, which in Twin Cam form became an iconic rally car.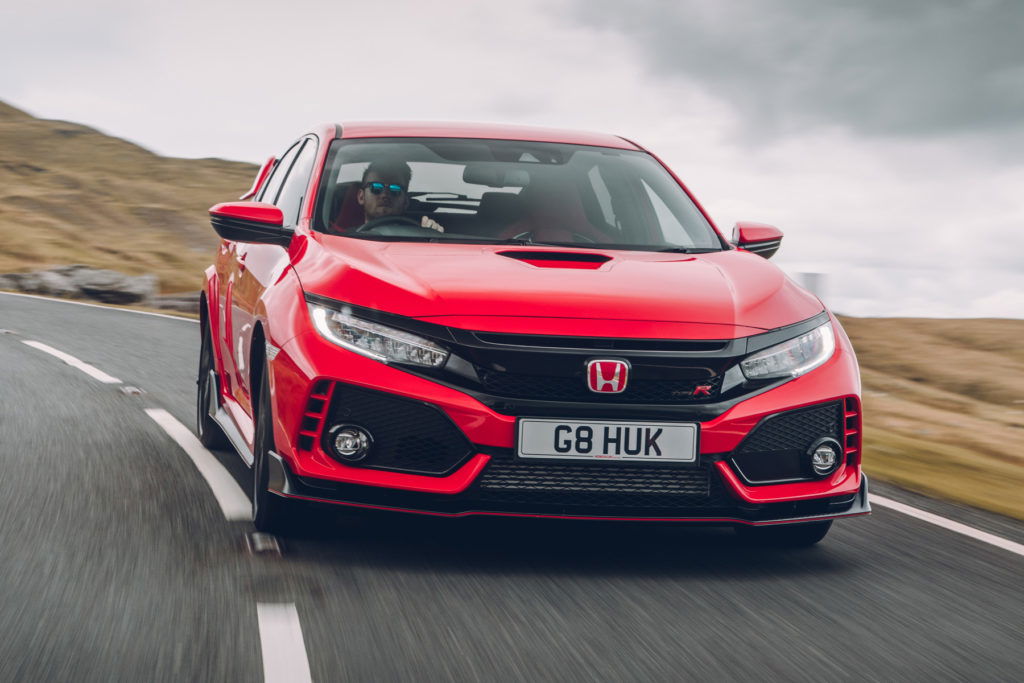 2018 hot hatch: Honda Civic Type R
Hot hatches really became popular in the 1970s, faded for a while due to soaring insurance costs, and then came back in a big way towards the end of the 20th century.
There is an enormous variety of them nowadays. One of the most popular, with a tremendously loyal fan base, is the Honda Civic Type R.
There have been several versions since 1997, all with two-litre engines. Since 2015, the engines have been turbocharged, giving a power output which is now on the high side of 300bhp.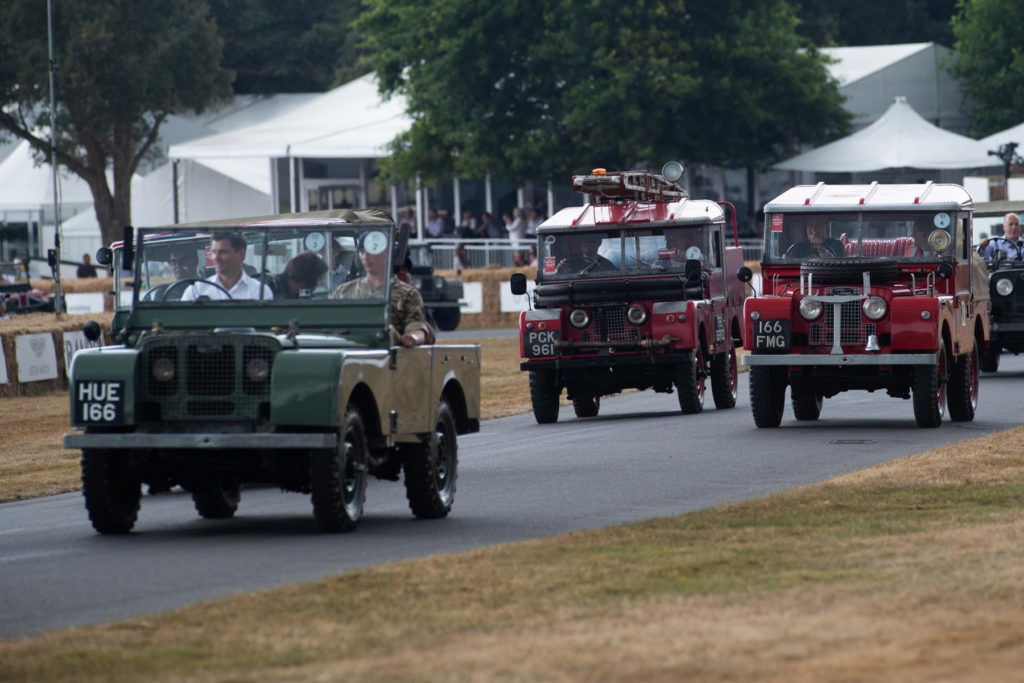 1968 SUV: Land Rover
Fifty years ago the term SUV had not yet been invented, and cars which looked like four-wheel drive off-roaders always had four-wheel drive and were used almost exclusively off-road.
In 1968 the Land Rover was almost the default choice in this class. It had been around for twenty years and had not been changed much because not much needed changing.
If you bought a Land Rover back then, it was because you really needed one. Practicality was vastly more important than comfort or fuel economy, and using one as an everyday road car would have seemed perverse.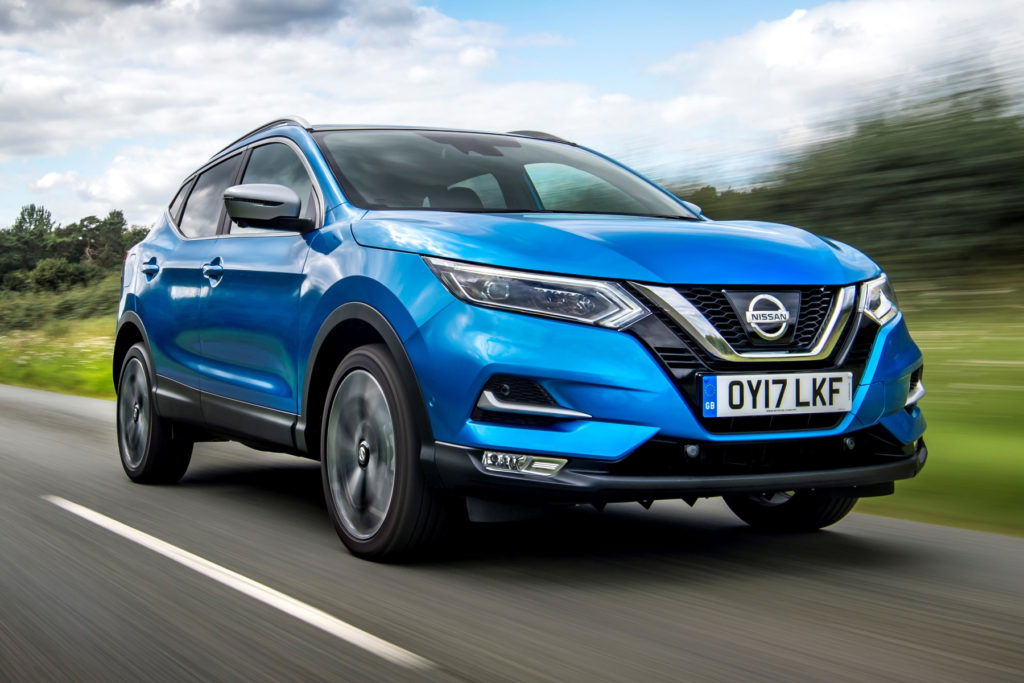 2018 SUV: Nissan Qashqai
The popularity of SUVs has risen hugely over the last decade, not just in the UK but in Europe as a whole.
Few of the models would have interested a Land Rover buyer in 1968. They are mostly available without four-wheel drive and can not do any really serious off-roading. Their appeal is based largely on their high seating positions and extra practicality over the hatchbacks on which most of them are based.
The major success story in the category is the Japanese-branded but UK-built Nissan Qashqai, which has for some time been solidly in the top six most-registered cars in this country.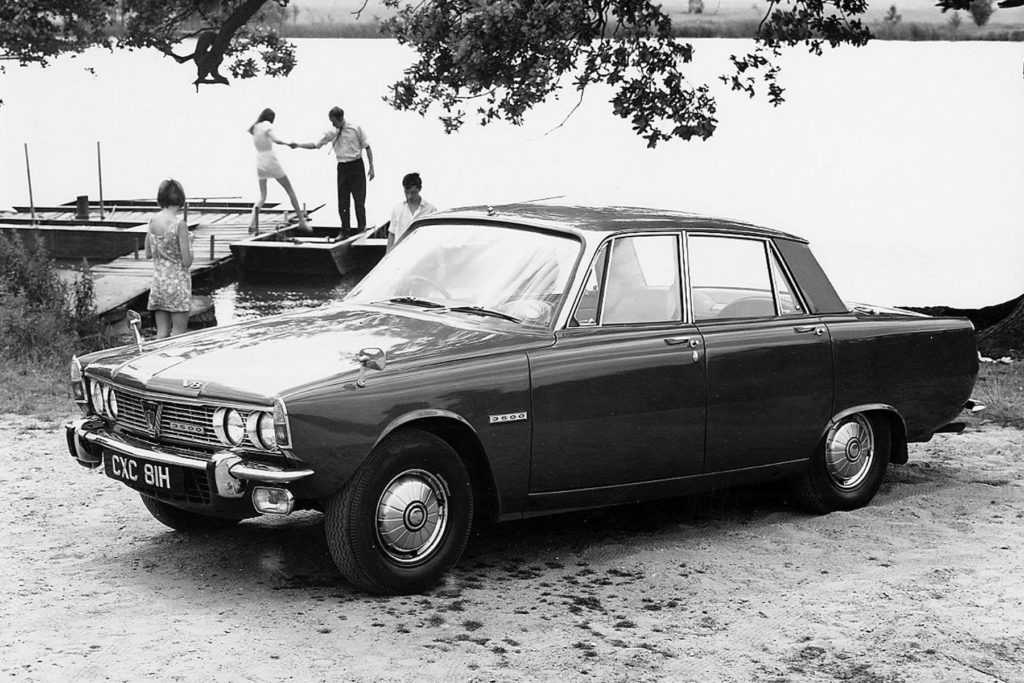 1968 executive car: Rover P6
Launched in 1963, the P6 was a very advanced car for its time. P6 was actually just a code name. When the car was introduced it was known as the Rover 2000 in reference to its two-litre engine.
1968 was an important year as it saw the introduction of the 3500. This was the second Rover (after the larger P5B) to feature a light and powerful 3.5-litre V8 engine derived from one briefly used in the US by General Motors.
This engine had a very long life, being used for many years by Rover as well as in Morgans, TVRs and a tremendous number of kitcars and home-built racers.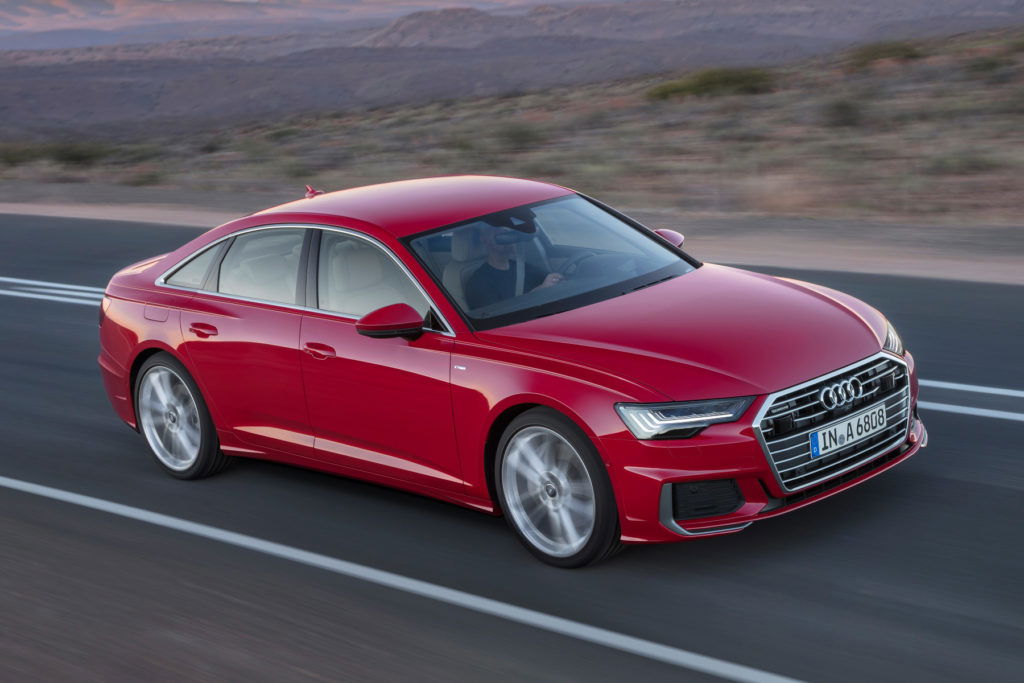 2018 executive car: Audi A6
Picking just one of today's models as a representative of the executive class is bound to lead to arguments, but we'll nervously go for the Audi A6 for alphabetical reasons as much as any other.
The many rivals include the BMW 5-Series, Mercedes E-Class and Jaguar XF.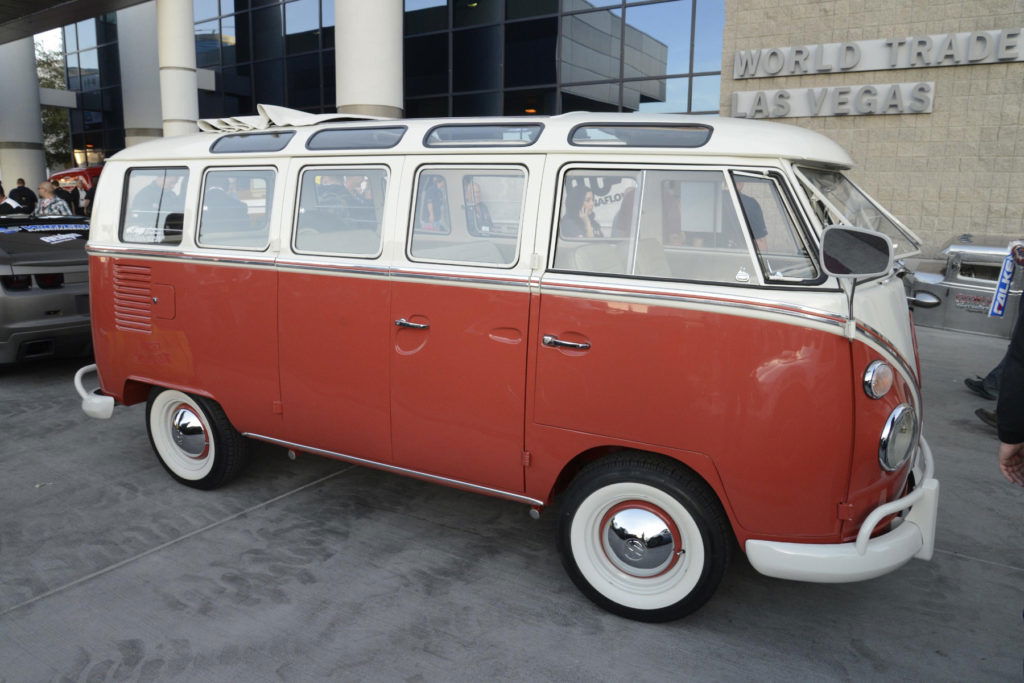 1968 MPV: Volkswagen Microbus
Closely related to the Beetle, the Volkswagen Type 2 was available in many forms.
One was the Microbus, a good 1968 example of the type of car later known as a Multi Purpose Vehicle, or MPV, or people carrier. Some versions had as many as 23 windows.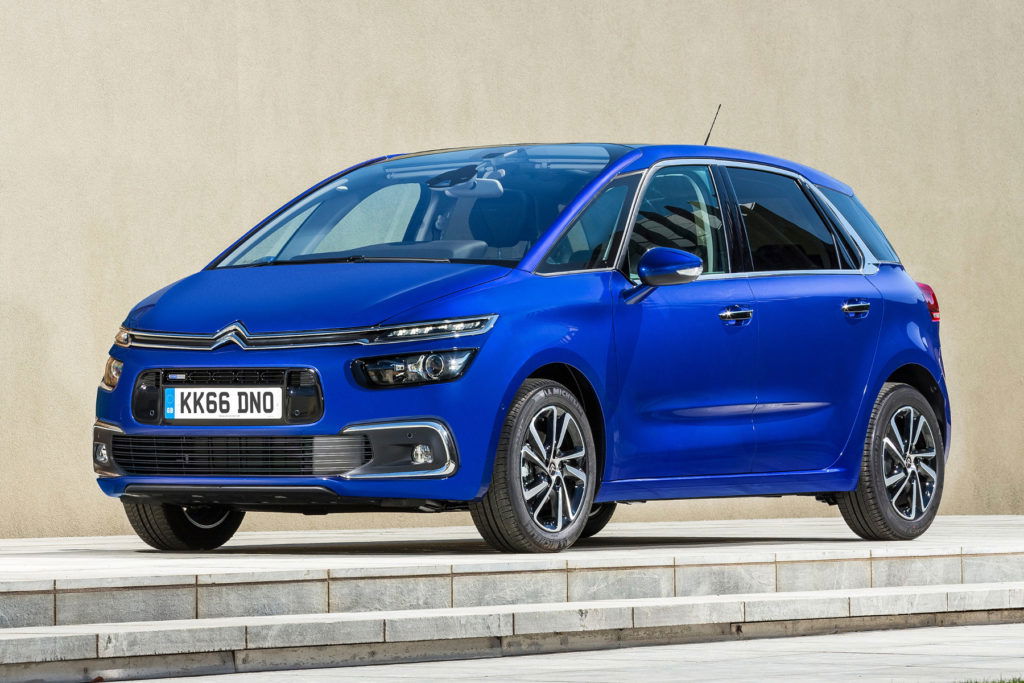 2018 MPV: Citroen C4 SpaceTourer
Once extremely popular, MPVs have been losing ground to SUVs over the last few years, but there are still several to choose from.
One is the car formerly known as the Citroen C4 Picasso, which has recently been renamed the C4 SpaceTourer.
It's quite practical, but if you need more space you can have the Grand C4 SpaceTourer, which is 164mm longer. Neither car has 23 windows.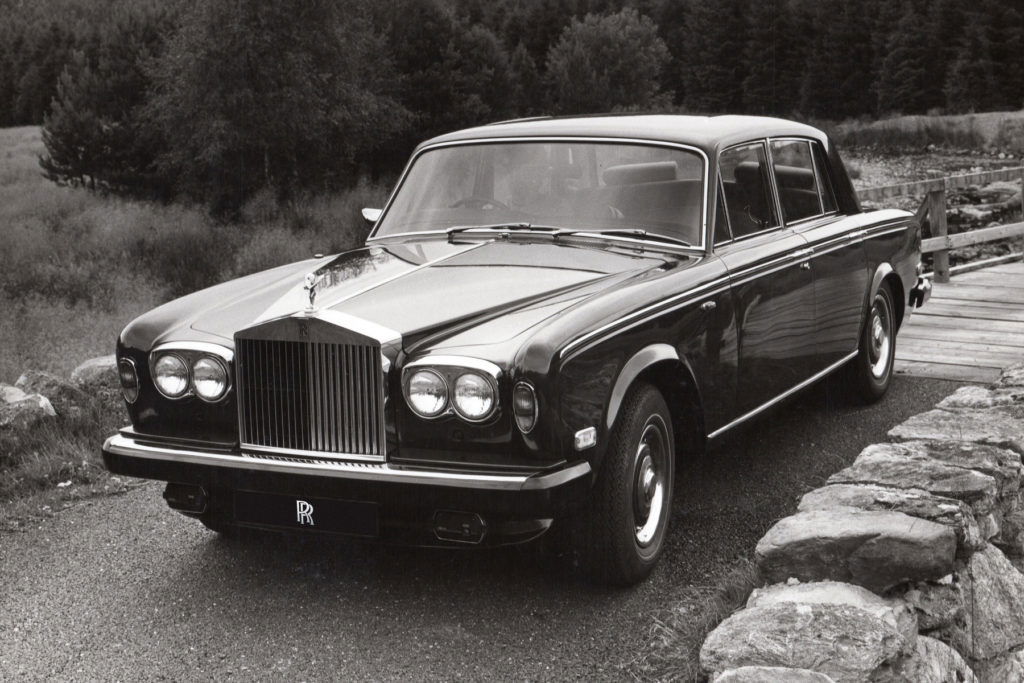 1968 luxury car: Rolls-Royce Silver Shadow
In 1968 the Silver Shadow was three years into what became a 15-year production run.
Now considered a classic, it was very modern for the 1960s. Its styling was much sharper than that of its predecessors, and it was the first Rolls-Royce with an integral bodyshell, rather than a body bolted to a separate chassis.
At first glance the Shadow appears to be as British as any car possibly could be, but in fact the gearbox was supplied by General Motors and the suspension was licensed from Citroen.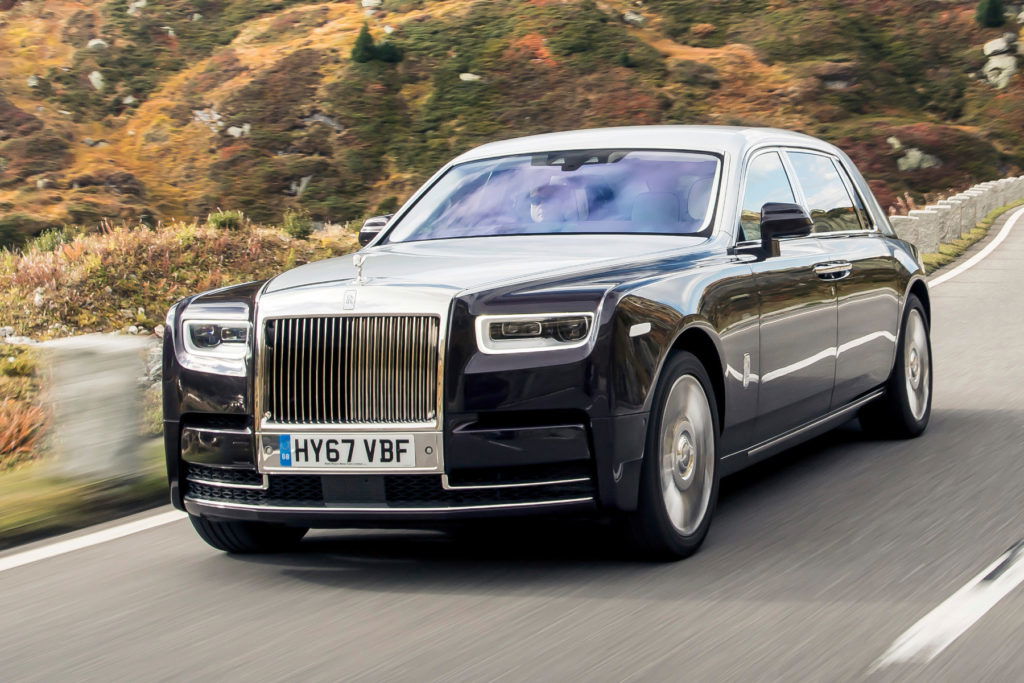 2018 luxury car: Rolls-Royce Phantom
The current Phantom, unveiled in July 2017, is the eighth Rolls-Royce model to bear that name in a line dating back to 1925.
It is also the first Rolls-Royce based on a new aluminium spaceframe structure described, without noticeable modesty, as the Architecture of Luxury.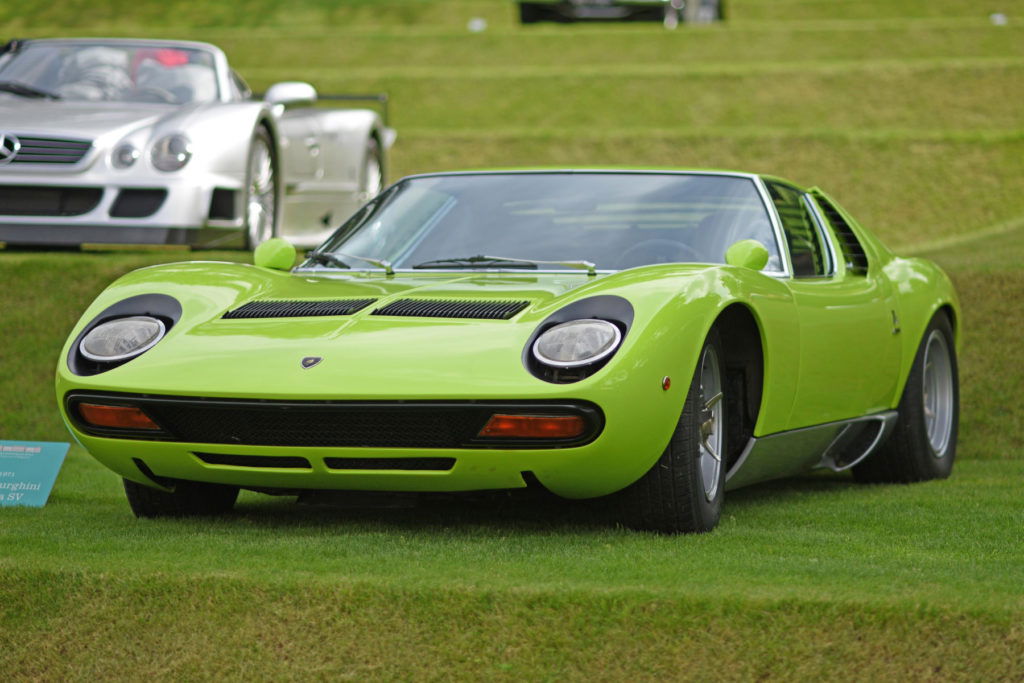 1968 supercar: Lamborghini Miura
If you wanted a supercar in 1968 you couldn't do much better than the Miura.
It's generally regarded as being the first mid-engine car of its type, with a 3.9-litre V12 mounted between the passengers and the rear wheels. This is a common layout now, but it was radical at the time, having been adopted by F1 teams only a few years earlier.
The Miura was built between 1966 and 1973 before being replaced by the even more outlandish Countach. Lamborghini built a concept version with similar styling in 2006 but stressed that this was a tribute to its history, and that there were no plans to put a retro model into production.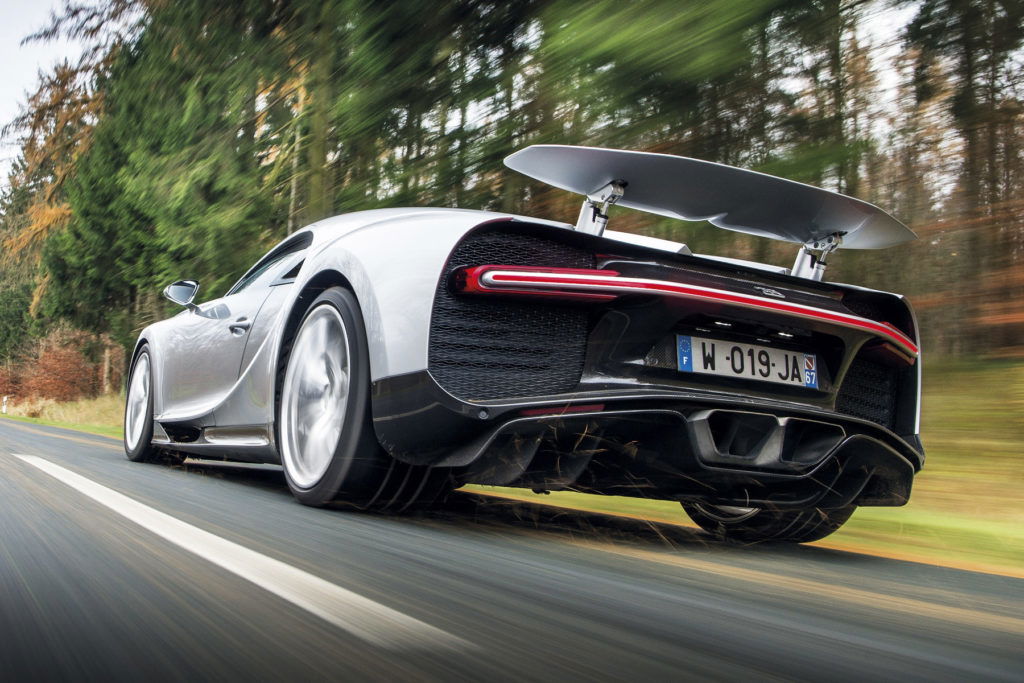 2018 supercar: Bugatti Chiron
Today's ultimate supercar is arguably the Bugatti Chiron, which replaced the Veyron in 2016.
Capable of over 250mph, it has an 16-cylinder quad-turbo engine producing nearly 1500bhp, around four times the output of the Miura's V12.
---