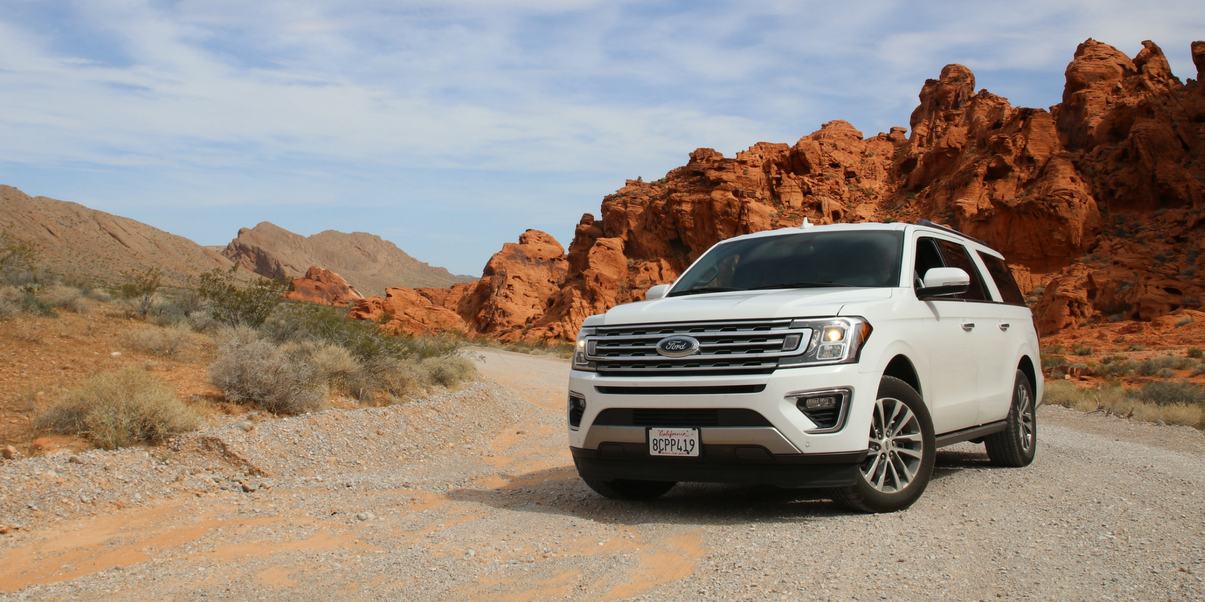 SUV buying guide – how to buy the best SUV
Buying a new car is always a fun and exciting project, even though there are plenty of factors to consider that will play a vital role in shaping your final decision. Needless to say, however thrilling the experience might be, this is not an easy task. No matter if you're trying to find the perfect soft-top to complement the beautiful weather, or if you're looking for a new SUV to accommodate all of your daily needs as well as holiday adventures, you're in for quite a ride – pun intended.
The SUV, even though initially conceived as a utility vehicle, has been a beloved family and all-purpose ride for decades now, one that is not only able to conquer the bustling city streets, but also the hardy outdoor terrains as needed. With that in mind, here is how you can make the best cost-effective decision and snag yourself the SUV of your dreams.
Why an SUV is a good choice
First things first, why consider an SUV instead of a sedan or a hatchback? Well, the SUV is a particular vehicle that is purpose-built to be your go-to ride no matter the occasion, no matter the extent of the task. It's spacious, robust, it boasts ample towing capacity, and in some cases, it can carry up to eight people without filling out the trunk space.
This is not something most cars can boast about. But that's only the beginning. Unlike the majority of passenger cars, the SUV has an elevated driving position and frame in general, making it excellent for off-road adventures such as road trips and camping. Even though the SUV looks like a bulky car that must consume large amounts of fuel to keep running, the modern models are completely optimized for maximum efficiency in the city and on the open road, making them ideal for tackling every challenge.
Planning a concrete budget
Now that we have the benefits lined up, let's talk money. Contrary to what you might think at first, the SUV doesn't have cost you an arm and a leg, and in fact, SUV brands allow you to pick and choose the various features of your new ride to fit your financial capabilities. But generally speaking, you can expect to find a stock subcompact SUV for around $20k, and go into the $30k price range if you want the "fancy" features as well.
On the other hand, mid-sized SUVs can go from $30k to $50k depending on the brand and the version of the vehicle, while the premium large SUVs can set you back more than $60k. That said, SUVs can come in various price ranges regardless of the size of the vehicle, because the performance features will play a vital role in shaping the final price.
Types of SUVs to consider
So, which SUV is best for you? The first thing to consider is your current lifestyle, and then factor in your future needs to get a picture of the kind of vehicle that will be able to meet all of your day-to-day requirements down the road. There are numerous types worth considering, and a good point of reference is the new Ford's range of SUVs that come in compact, small, and large size, each with its unique benefits and features.
For instance, while the smaller SUVs can handle all of the daily urban challenges and offer flexible cargo space, a sporty compact model is tailored for performance and usually boasts better handling and a few more amenities than their smaller counterparts. On the other hand, the larger SUVs are completely built to please and satisfy your every need as a driver – they are quiet, roomy, powerful, and offer plenty of versatile cargo space to boot. What's more, they offer the latest features you should definitely get.
The features to look for
Firstly, consider the engine type and overall fuel economy. Modern SUVs, regardless of their size, need to be optimized for minimal fuel consumption. For a good balance of power and fuel economy, a V6 engine is a good option.
Next, take a look at the drive wheel options. Typically, every SUV will offer 4WD, and some models will boast AWD to boot. If you're an adventurer looking to traverse rough terrains, 4WD is for you.
Towing capacity. More than any other vehicle on the market, the SUV offers plenty of towing power, excellent for hauling cargo or getting vehicles out of the gutter, quite literally.
Finally, safety features and electronics. Modern SUVs should not only boast excellent safety and durability ratings, but they should also offer unparalleled electronics stability and control, allowing you to utilize every smart feature seamlessly and efficiently.
Needless to say, buying an SUV requires adequate research and a few test runs. Nevertheless, with this guide in hand, you will have no problem finding the perfect fit for all your current and future driving needs.
---