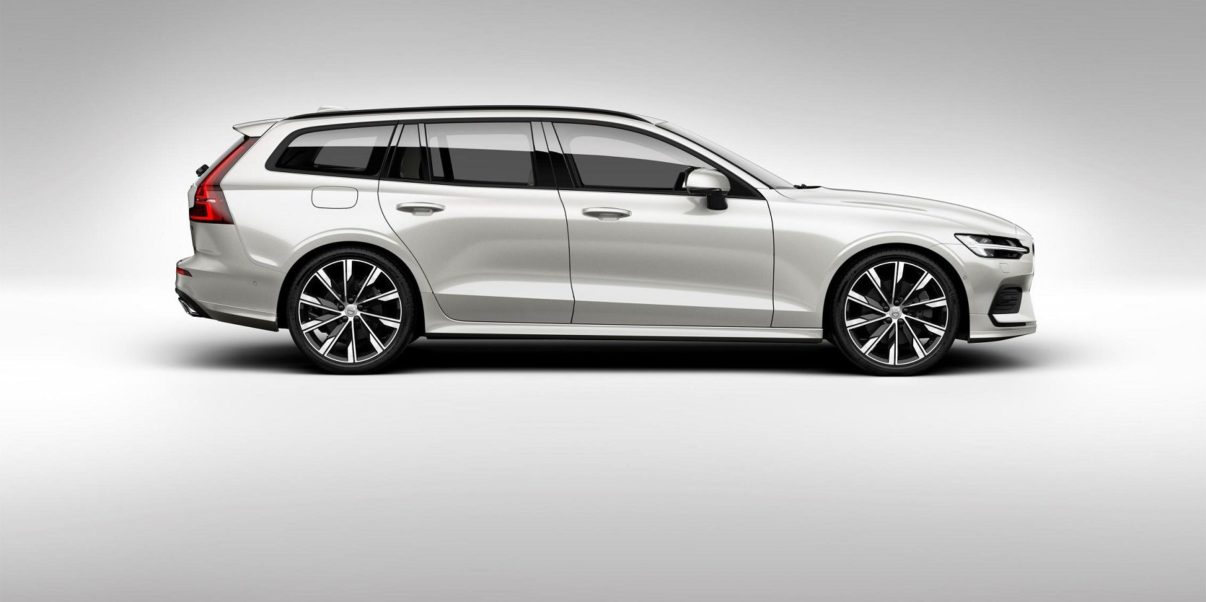 Estate cars that will make you forget all about SUVs
SUVs may have dominated the sales charts in recent years, vehicles like the Nissan Qashqai and Ford Kuga regularly vie with budget hatchbacks for the top sales spot. But not all that long-ago estate cars used to be the default family choice.
They offer the best of both worlds, more practicality than a hatchback and better to drive and more economical than an SUV. Their fall from grace seems more a result of current fashions and manufacturers expanding their crossover and SUV ranges rather than any failing of the estate platform. Whatever the reason, the estate car is becoming an endangered automotive species, those in the know can still buy some very desirable models though.
Cars that will cost you less in the long run and still offer every convenience bar a higher seating position. We took a look at a range of options from the very cheapest workhorses to supercar scaring load-luggers.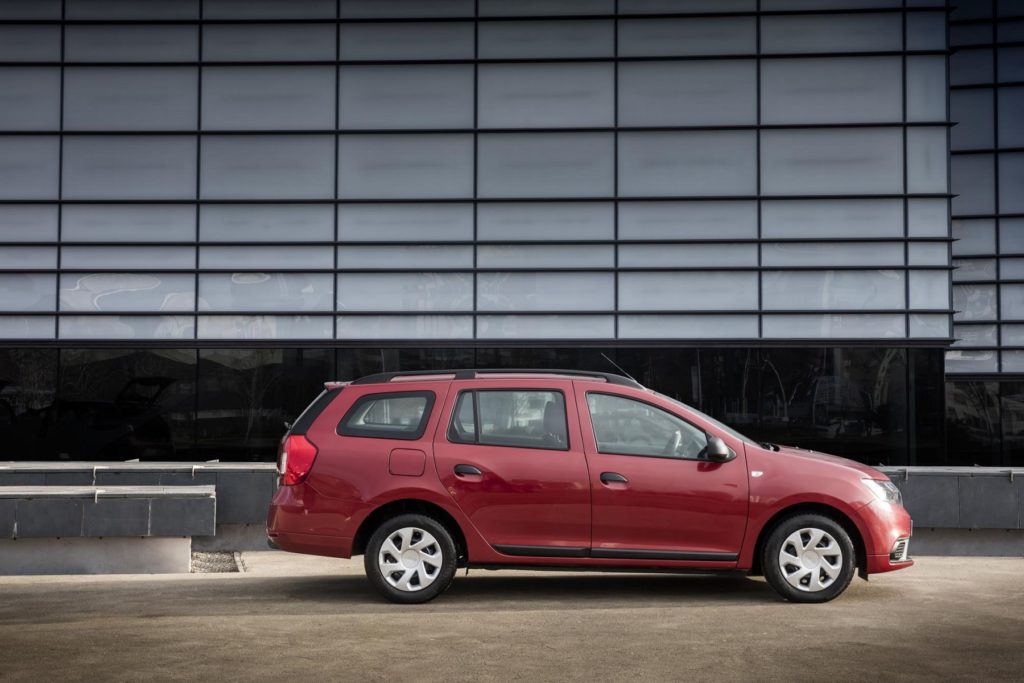 Dacia Logan MCV
The Dacia nameplate has achieved the tricky mix of being seen as a quality budget alternative rather than just another cheap import. The Logan is based on proven Renault running gear and offers a frugal and cost-effective alternative to those who need the space and practicality.
Even the fancy Laureate trim with the upgraded TCe 90 petrol engine is only £2,600 dearer than the base version. You even get Navigation thrown in. For a bit more you can get the chunkier looking MCV Stepway which rides a little higher to enable it to traverse dirt roads a bit more easily.
Pricing from: £8,495
Load Space: 578 to 1,518-litres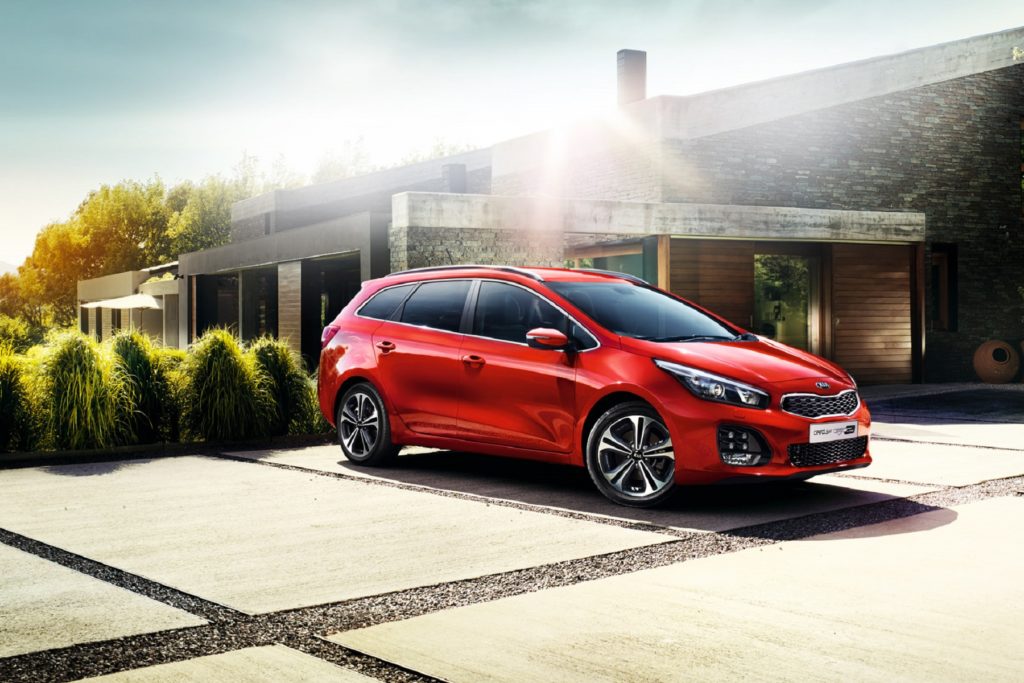 Kia Ceed Sportswagon
The Ceed Sportswagon is another budget estate alternative although it starts at more than double the Logan's entry price. You do get a whole lot more kit even on the base model and the engines offer a lot more poke.
The base 118-bhp turbocharged 1.0-litre is just fine and as long as you stick to the lower trim levels the value proposition is good too.
Pricing from: £18,550
Load Space: 528 to 1,642-litres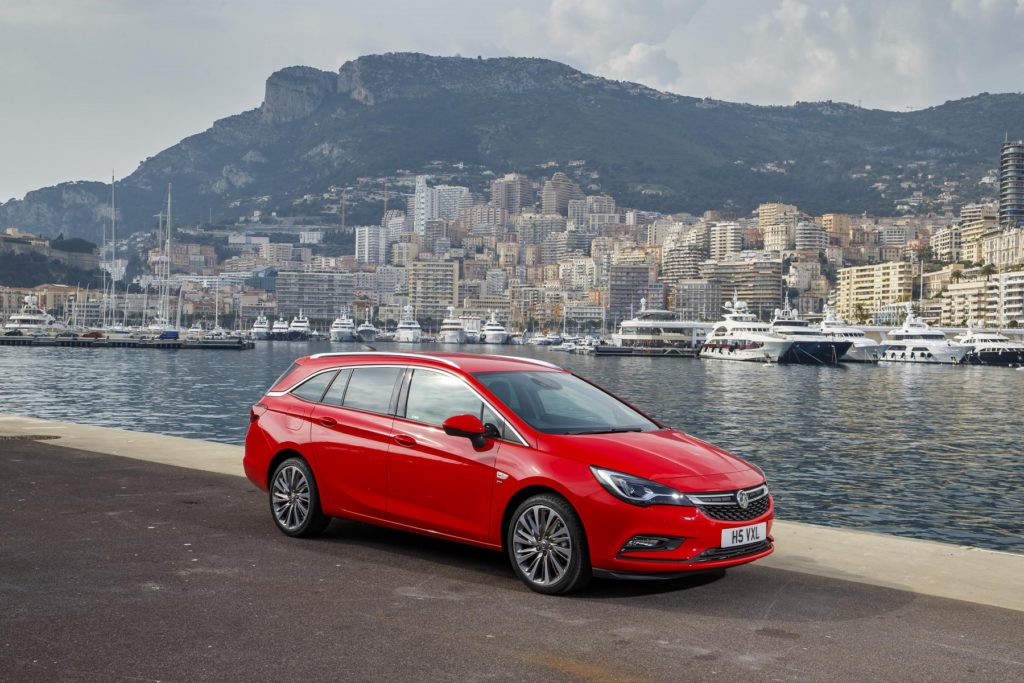 Vauxhall Astra Sports Tourer
The Vauxhall Astra's strengths lie in a good driving experience, decent standard equipment levels and a broad range of engine choices. The same applies to the Sports tourer which offers way more load space for similar money.
They may not match an equivalent Golf Estate on interior quality but its close and the Astra offers more daring exterior styling. The 150-bhp turbocharged 1.4-litre is the pick of the bunch here.
Pricing from: £19,020
Load Space: 540 to 1630-litres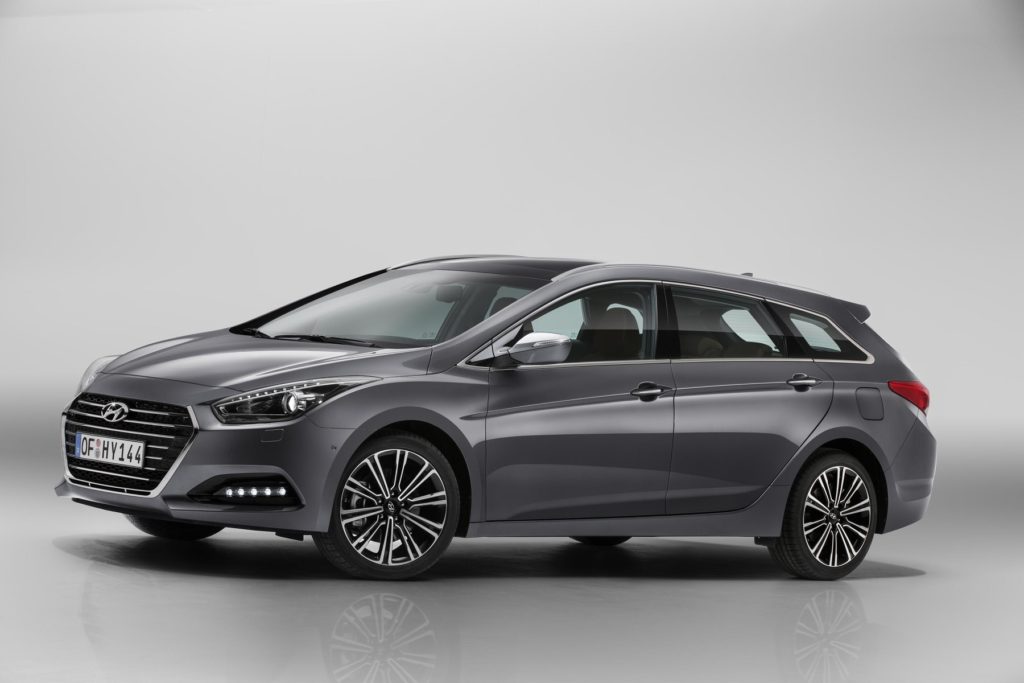 Hyundai i40 Tourer
The Hyundai i40 Tourer is an oft overlooked estate car that offers a lot of interior space at a price that makes it hard to ignore. It comes well-equipped but the downside is that you are limited to a 1.7-litre turbo diesel engine in either 114-bhp or 139-bhp flavours.
It does offer a very generous 5-year unlimited mileage warranty and while driving excitement is in low supply, comfort and reliability are high on the list. It also offers one of the larger load spaces at this price point with the rear seats folded flat.
Pricing from: £21,585
Load Space: 553 to 1,719-litres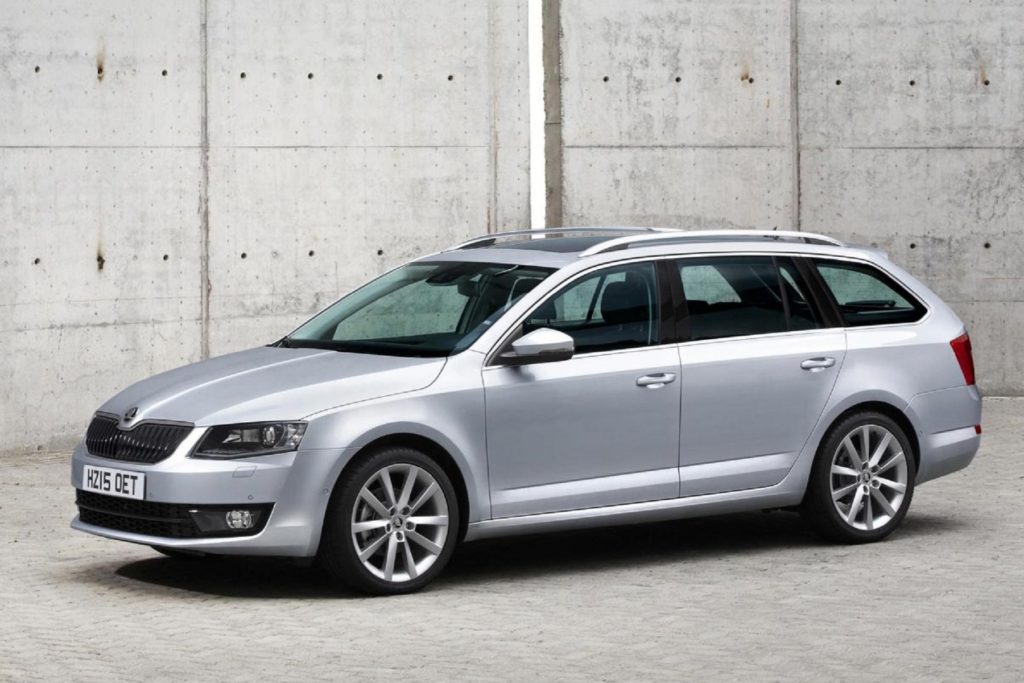 Skoda Octavia Estate
The Octavia Estate may be intentionally positioned below its VW and Audi stablemates but if you are looking for the best combination of performance and space in the VW Group offerings then this is it.
You can opt for a base Estate or AWD Scout trim which offers a level of off-road ability. There is also the unassuming vRS performer which is essentially a 227-bhp Golf GTI with a huge boot. For less cash. If you don't mind a few hard plastic interior trim pieces then the Octavia Estate range covers just about every base.
Pricing from: £21,230
Load Space: 610 to 1,740-litres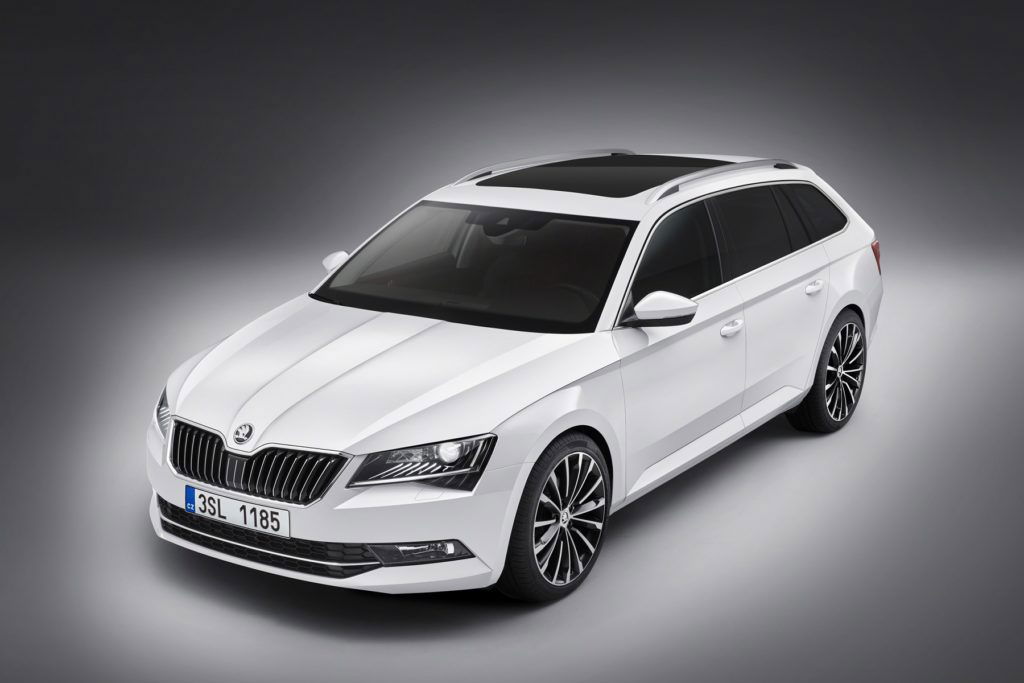 Skoda Superb Estate
The Octavia already offers class-leading load space but if you need even more then the Superb Estate is your car. You can pack more into it than the Passat or even an E-Class Estate and while it is nowhere near as luxurious, the top trim levels offer a lot of features.
We recommend you stick to the mid-range trim and engine options as these offer the best value.
Pricing from: £23,440
Load Space: 660 to 1,950-litres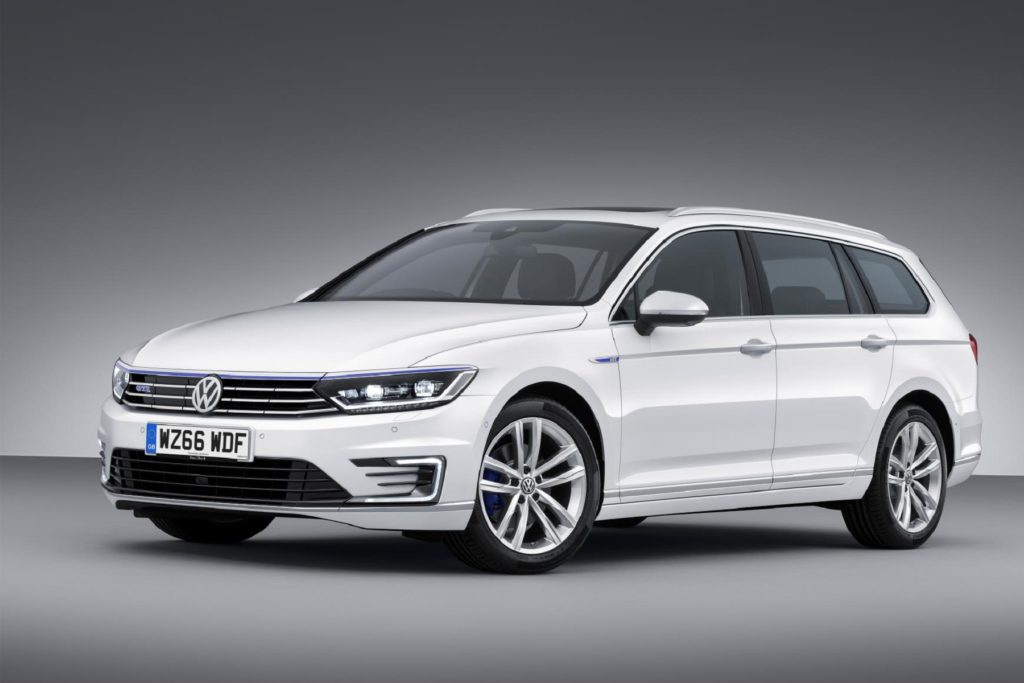 Volkswagen Passat Estate
The Golf Estate is a decent car but when the Passat variant starts at only £2,725 more, then it is the bigger offering that seems better value. The latest update has elevated the exterior and interior design to a level approaching the pricier Audi alternatives too.
The base Passat comes with a 125-bhp 1.4-litre TSI motor, fine for most needs but if you plan to pack it full on a regular basis then either the 150-bhp version or the 240-bhp twin-turbo diesel engine are the ones to pick. Prices ramp up quickly though so don't get too tick happy on the options list.
Pricing from: £23,795
Load Space: 650 to 1,780-litres
Volvo V60 Estate
Volvo have always offered spacious estates in their range and the V60 Estate is their very latest model. Building on the styling language that was introduced in the V90, the smaller V60 estate looks both sporty and classy.
There are no six-cylinder options here (only diesels for now) although few customers buy the larger engines in rival offerings anyway. What you do get is class-leading safety and a stunning interior. The load space is competitive with the 3 Series Touring and A4 Avant but trails more utilitarian offerings like the Skoda Octavia.
Pricing from £31,810
Load Space: 529 to 1,364-litres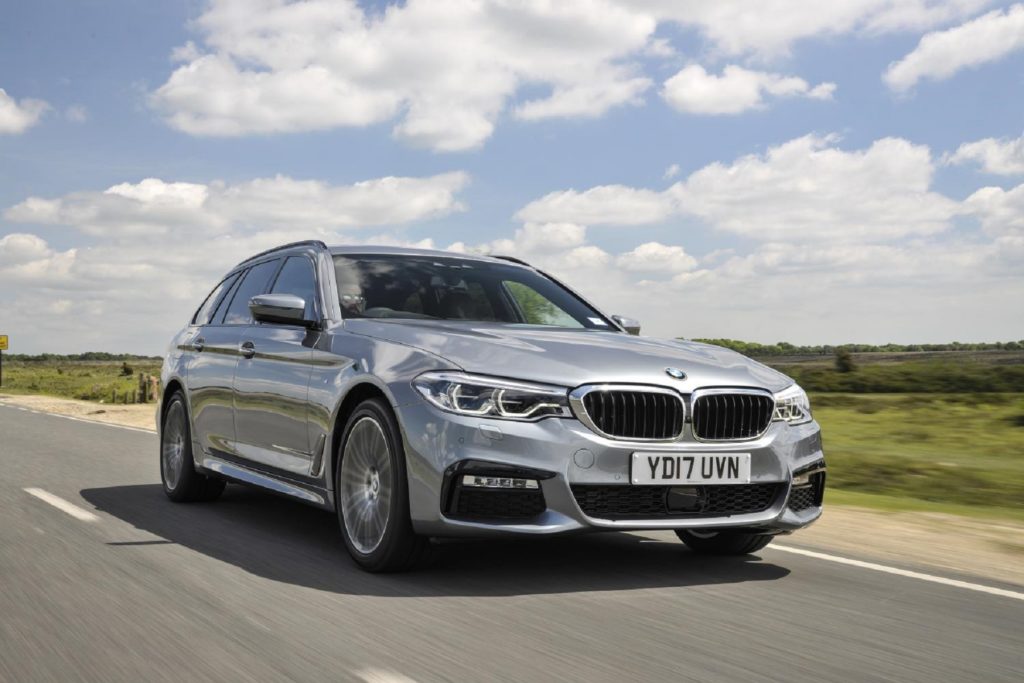 BMW 5 Series Touring
There is nothing wrong with the dynamically accomplished 3 Series Touring but it is in the twilight of its life whereas the 5 Series all-new and in its current iteration is better than ever.
Incorporating the very latest tech and safety features the 5 Series Touring can be had in a broad range of engines too. The 190-bhp 2.0-litre turbodiesel is perfect for both city and motorway driving and there are all-wheel-drive alternatives and a range-topping 340-bhp 540i for those wanting more.
It doesn't offer the largest boot in its class but it is the one to have if a sharp driving experience is a priority.
Pricing from: £40,025
Load Space: 570 to 1,700-litres
Mercedes-Benz E-Class Estate
The E-Class is the load-lugging leader in the luxurious estate segment. It looks the business too and while the base spec models are not particularly well-specced, there are a lot of engine and trim options available.
We say avoid the base 150-bhp E200 d and get the 340-bhp E400 d 4MATIC. If money is not a concern then the 612-bhp E63 S offers supercar-rivalling pace to go along with the estate body style practicality.
Pricing from: £37,150
Load Space: 695 to 1,950-litres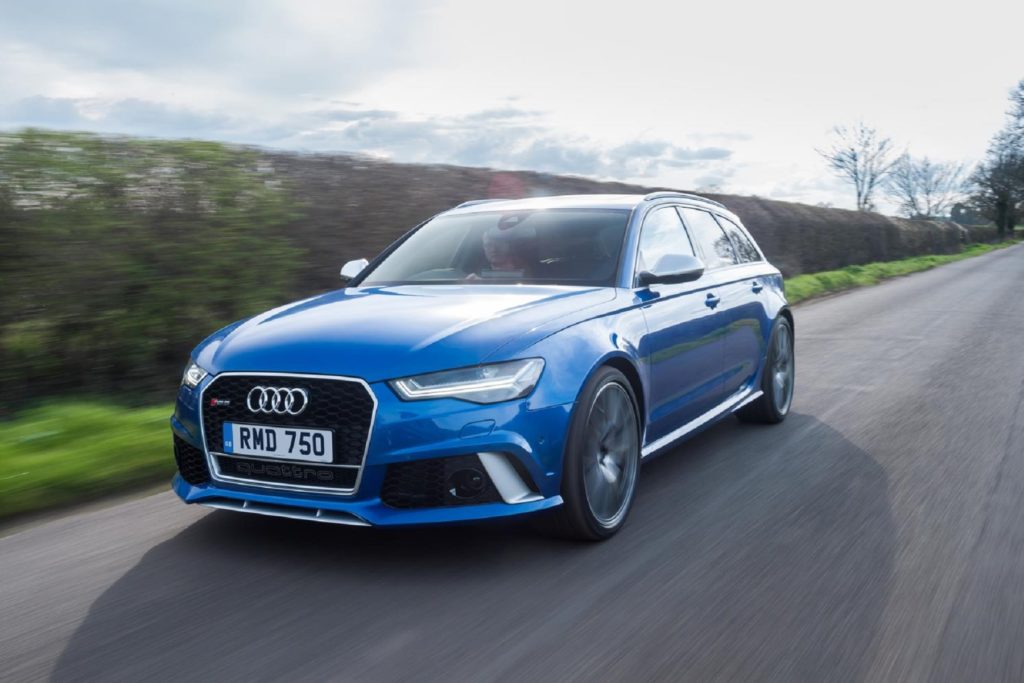 Audi RS6 Avant
The new A6 Saloon and Avant are mere months away but it would be remiss of us not to mention the brand that first brought us the ballistic estate car. Back in 1992 the Audi RS2 showed the world what a good idea combining an estate body style with big power was.
The latest RS6 Avant carries on this tradition and it is still one of the fastest estate cars on the road. Its 605-bhp twin turbo 4.0-litre V8 engine (560-bhp in no-Performance trim) and Quattro AWD setup gives it serious pace in most road conditions and the build quality is rock solid too.
Pricing from £81,470
Load Space: 695 to 1,680-litres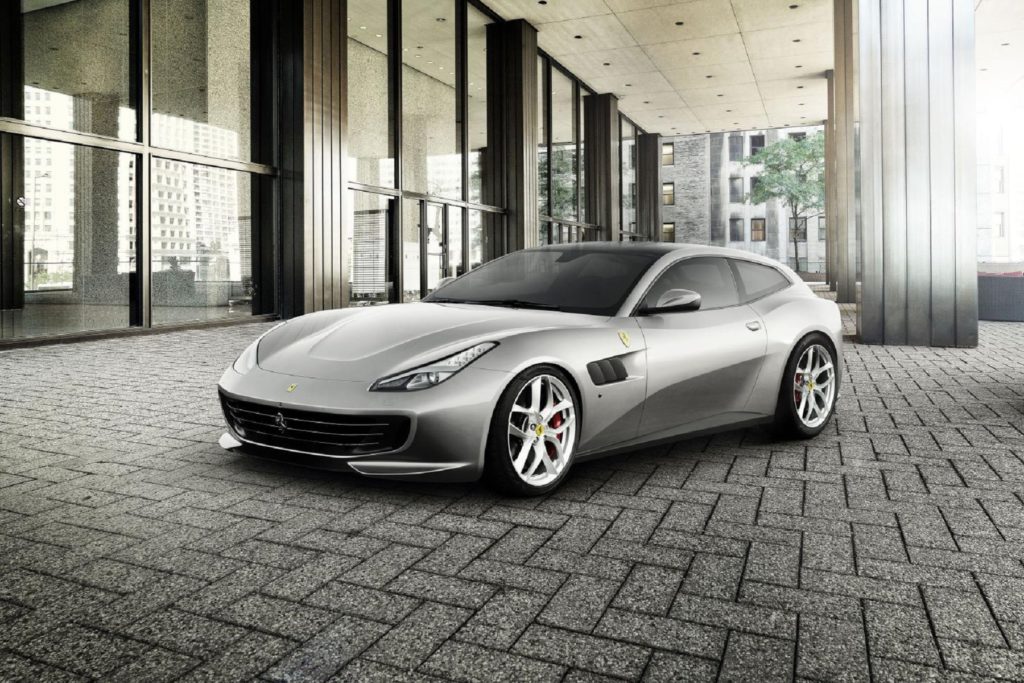 Ferrari GTC4Lusso
With so many sports car manufacturers venturing into the murky world of SUVs (Ferrari included), the once risqué Ferrari FF is now nothing more than another quirky alternative in the prancing horse range.
The revised GTC4 Lusso improves on the original FF formula and although they are both more of a shooting brake body style than true estate, it is quite exciting to know that you can buy a supercar that seats four and their luggage without resorting to a compromised high-riding alternative.
The cheaper turbocharged 602-bhp GTC4Lusso T V8 is almost as quick as the big V12 but lacks some of the top end craziness as well as the latter's AWD setup. We say at this level go for the 681-bhp V12, in red of course.
Pricing from £200,000 est.
Load Space: 450 to 800-litres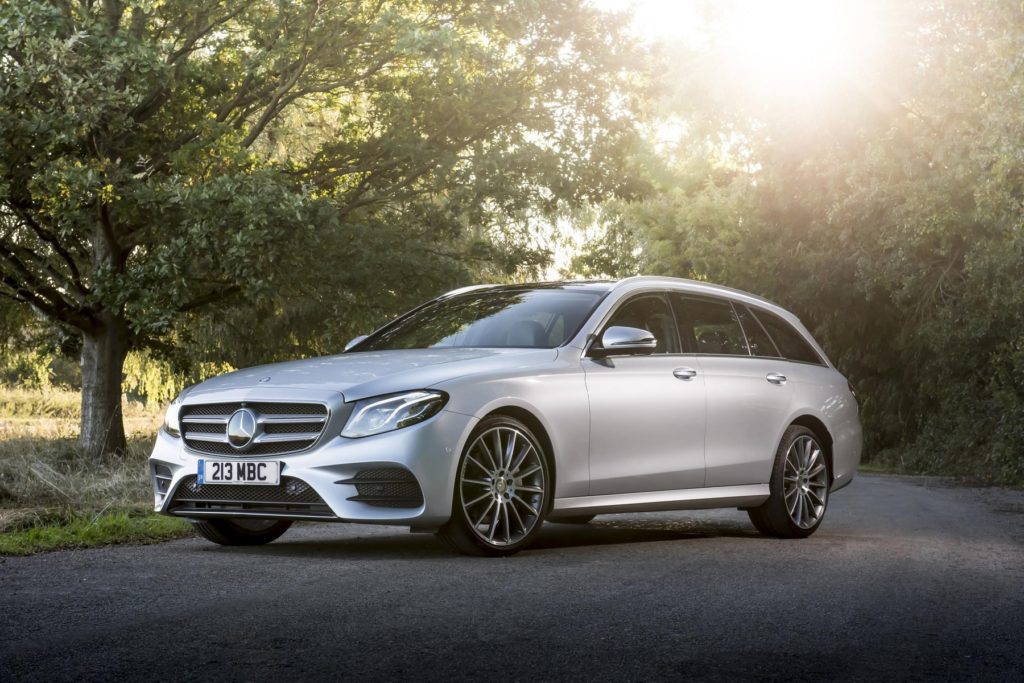 So, do you still want that lardy SUV?
With such a broad and capable range of offerings from so many manufacturers you really have to be set on owning an SUV to ignore these estates. If none of these offerings appeal then there are still many more desirable options out there.
The Audi A4 Allroad offers as much off-road ability as most SUVs and Subaru offers the quick Levorg and rugged Outback. Pound for pound you can almost always find a better estate car alternative out there.
---