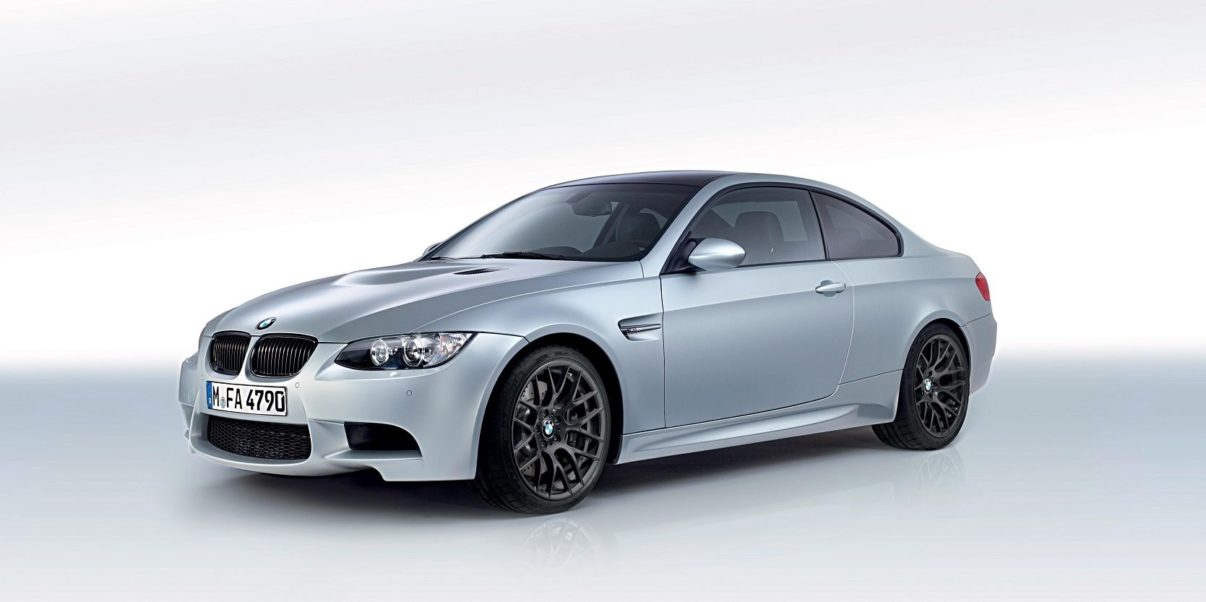 Cars that make you look like a million bucks for less than a new Vauxhall
Most new Vauxhalls are great cars, reliable and good-looking, some models like the Mokka X and Corsa are best-sellers in their segments too. But even the most avid Vauxhall fan will have to admit that they are more a mid-range sort of offering than an aspirational vehicle.
Nothing wrong with that, plenty of people are looking for a reliable daily driver and there are a number of great options in the range for that. But a new car is a pricey thing and there are a lot of great used alternatives out there that as well. Alternatives that will have your friends and neighbours pointing in amazement as you pull up your driveway for the first time in a fancy sports saloon or roadster. So let's cast aside new car warranties, service plans and leak-free engines and live a little dangerously.
If you want reliability and low running costs then go buy a new Vauxhall. For everyone else though, prepare to be amazed at our impressive collection of 'cars that look like a million bucks but cost no more than a new Vauxhall'.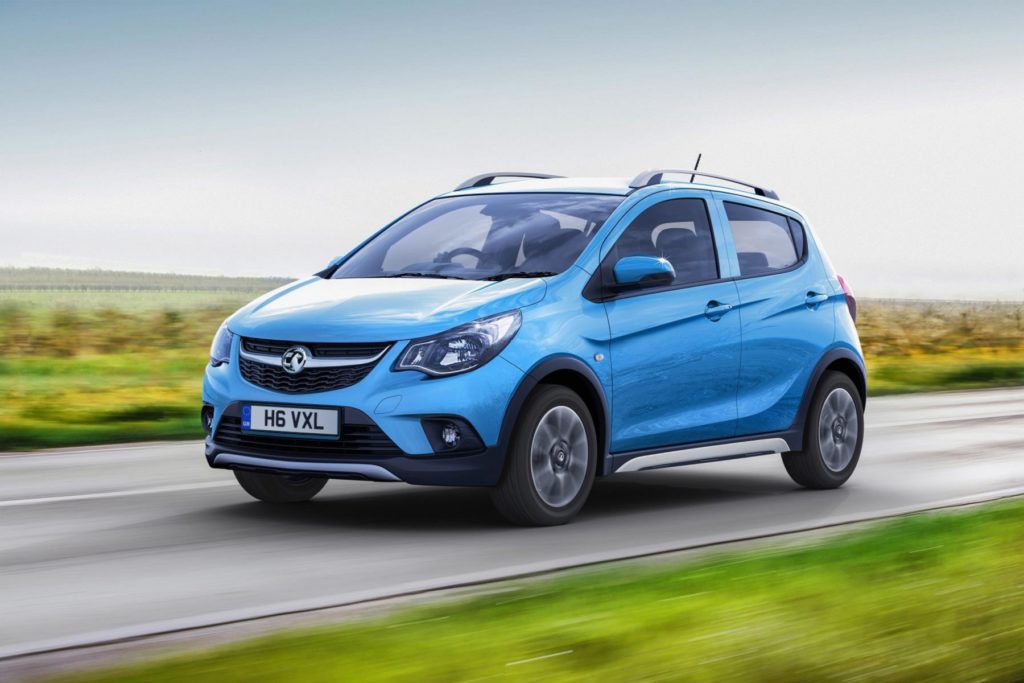 Vauxhall Viva
The Viva is a nice car. For a vehicle that can be bought form as little as £10,000, that is quite some compliment. You get some basic equipment thrown in for your money too but unless you opt for the higher SE Nav or Rocks trim levels you don't get not much. 15-inch wheels a basic radio and body coloured bumpers are about it.
The 73-bhp 1.0-litre engine is no ball of fire either but at least you get a 55.4 combined mpg rating. It's a fine basic mode of transport but not something your buddies will be very impressed with. So, let us show you some £10,000 cars that will.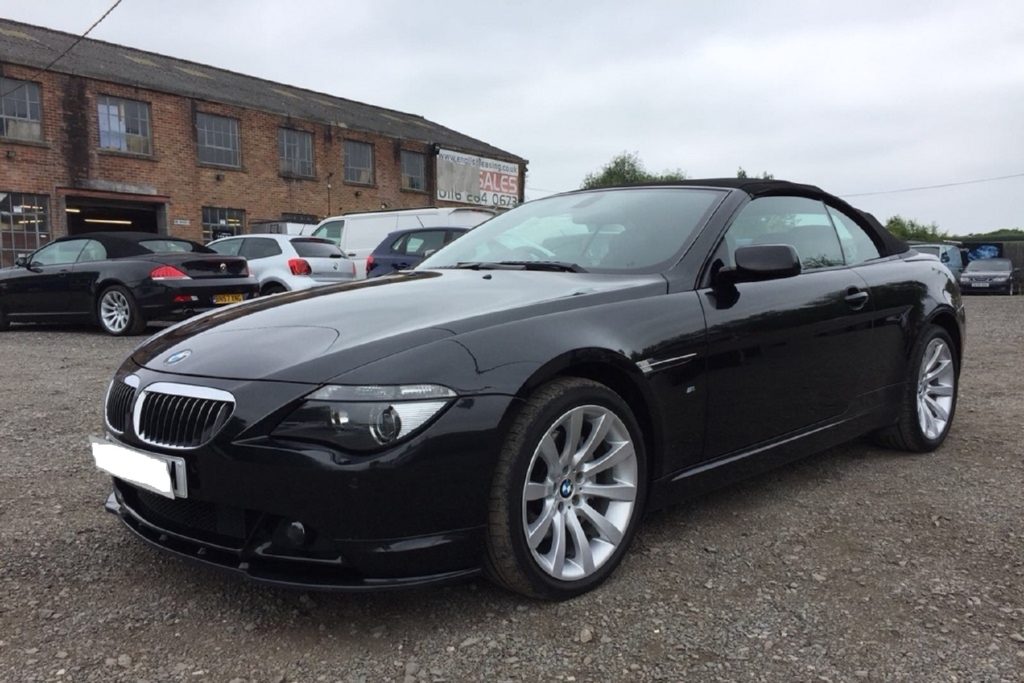 BMW 6-series
The previous generation 6-Series may hail from the maligned 'Bangle' era but those awkward lines have aged rather well and a convertible version looks and sounds a whole lot more imposing than a 1-litre Viva. Look for one of the 4.8-litre 367-bhp V8 models, 10-year-old ones are well within reach.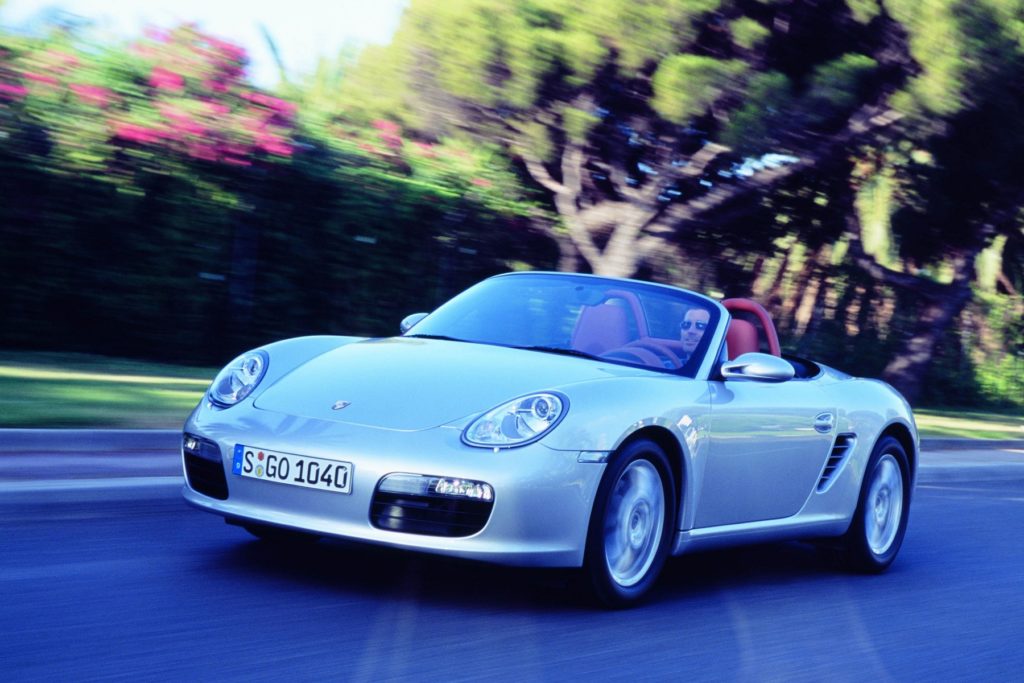 Porsche Boxster 987
The 987 looks way better than the first-generation cars and even the 2.7-litre 240-bhp base model is a lot of fun to drive. Make sure that the car has been well-cared for because engine issues can be very expensive.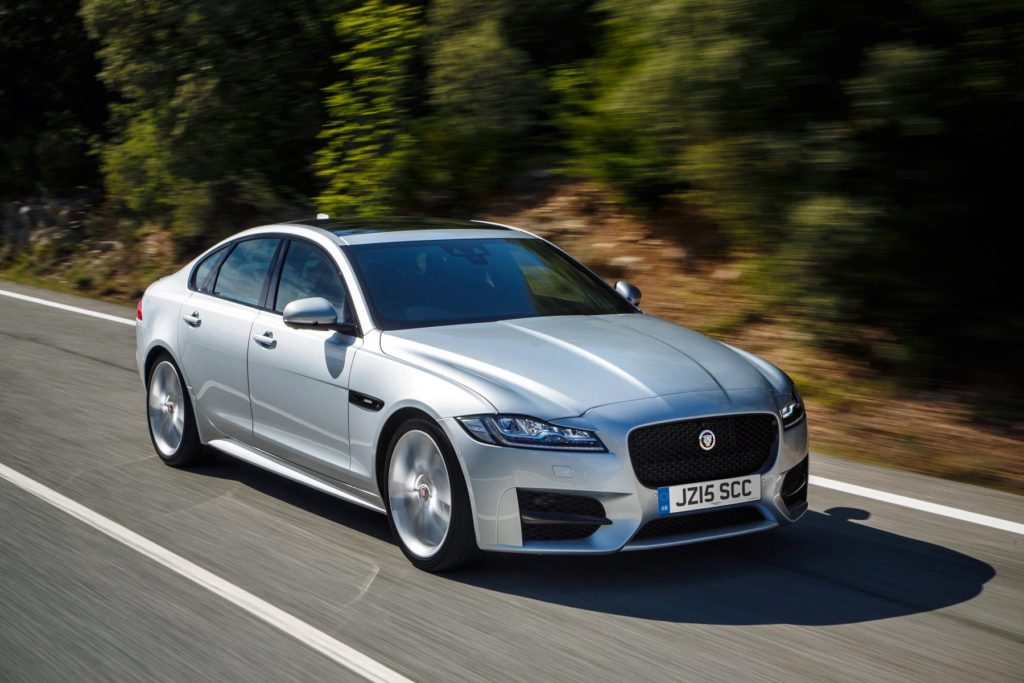 Jaguar XF V6
The XF looks great and cuts an imposing figure even amongst much more modern luxury saloons. You can get the frugal 235-bhp 3.0-litre diesel or look for a V6 petrol version if you want a better sounding exhaust note and a bit more performance.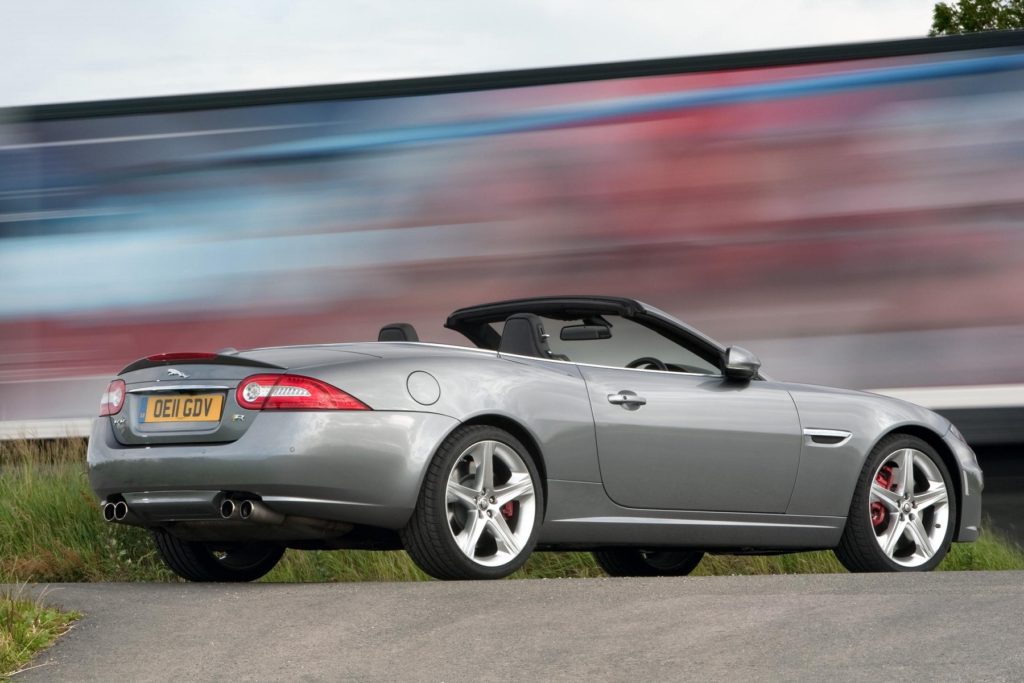 Jaguar XKR
Let's throw caution to the wind and get something that will put a big smile on your face and a very perplexed and jealous look on your neighbour's.
For £10,000 you can get either a convertible or coupe variant of the beautiful XKR 4.0, a car that exudes a lot of class and offers plenty of V8 performance in either naturally aspirated or supercharged forms. These cars are almost 20-years-old now so keep a little extra in the piggy bank for the inevitable 'niggles' that will crop up.
Vauxhall Astra
The Vauxhall Astra has done battle with the Volkswagen Golf for decades, it may not be able to compete when it comes to sales figures but there is a lot to like about the Astra, not least that attractive £17,120 starting price.
You can spec one up to nearly £30,000 if you aren't careful but you needn't go much over £22,000 as that will get you a mid-spec SE trim with a punchy 150-bhp turbocharged 1.4-litre engine. For that kind of cash, you can get some seriously cool looking used metal too. Let us show you what sort of cool we are talking about.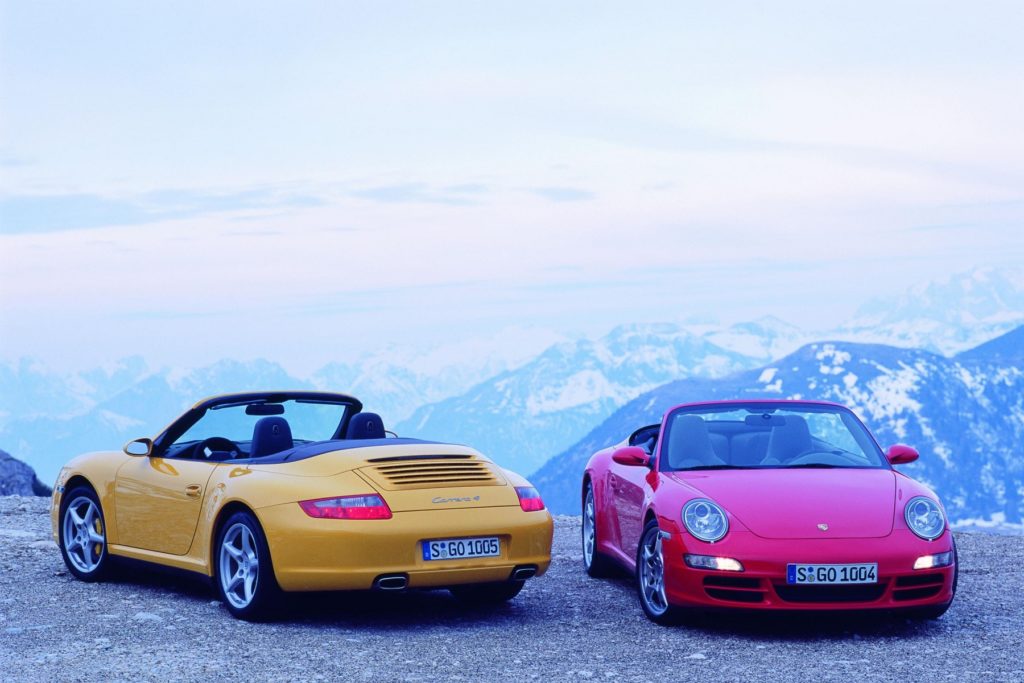 Porsche 997
It's hard to believe but instead of a mid-spec Astra you could be driving around in a previous-generation 911. The Tiptronic gearbox is not the best but either the 325-bhp Carrera or 350-bhp Carrera S are great choices and you can choose form Coupe, Targa and Convertible body styles. Full service histories are paramount here as these cars will be at least 10-years-old.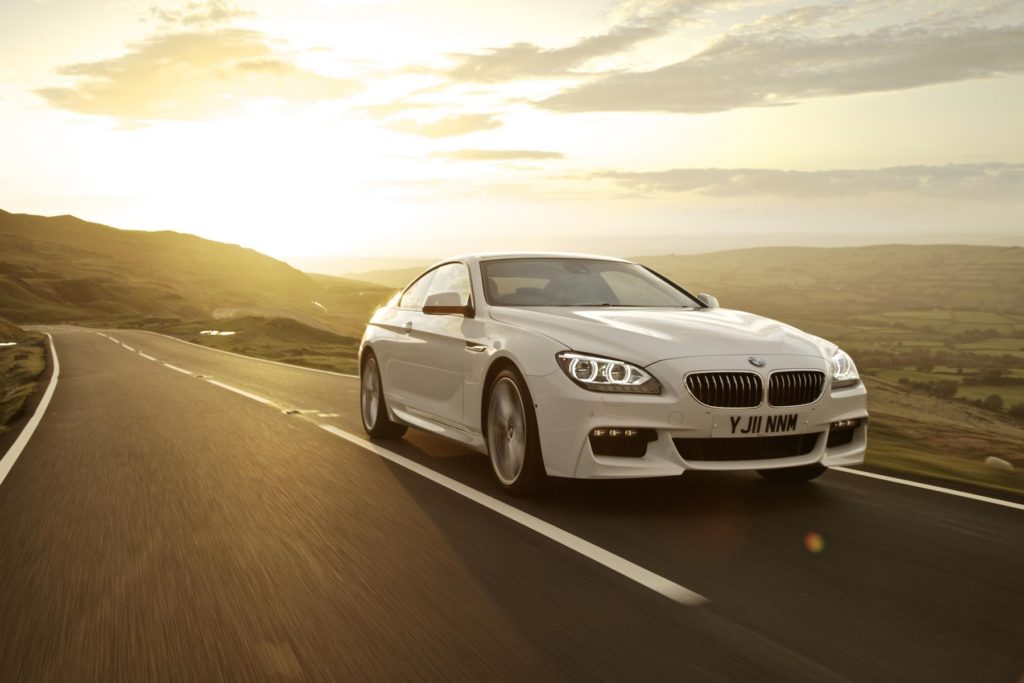 BMW 6-Series – the new one
The current-generation 6-series may be due for imminent replacement but it still is a good looking and driving car. If the thought of Porsche running costs scares you then why not get a great GT like the 640d? It has a 313-bhp turbo diesel inline-six and comes packed with kit. Most will be around 4-years-old so mileages should be low.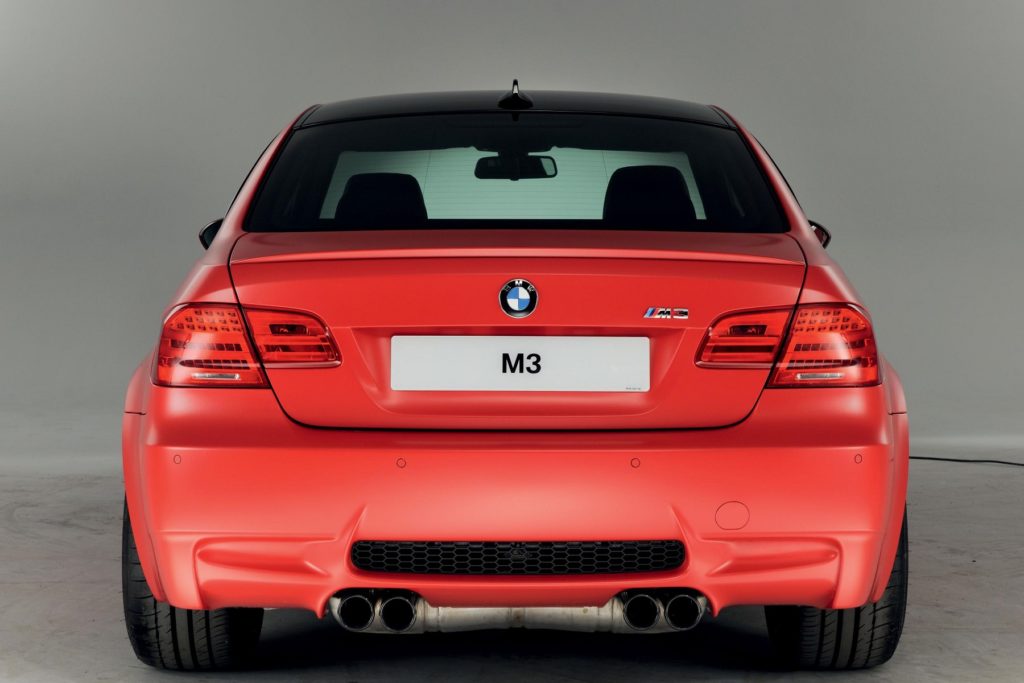 BMW M3 V8
If you want the power of a 911 but the practicality of a saloon then how about the characterful V8 M3? It is in big demand these days and prices are already rising for low-mileage examples.
The 420-bhp engine is superb as long as you are happy to keep filling it with petrol rather frequently. The Saloons are the most spacious but even the Coupes have a decent amount of space in the back and both have big boots.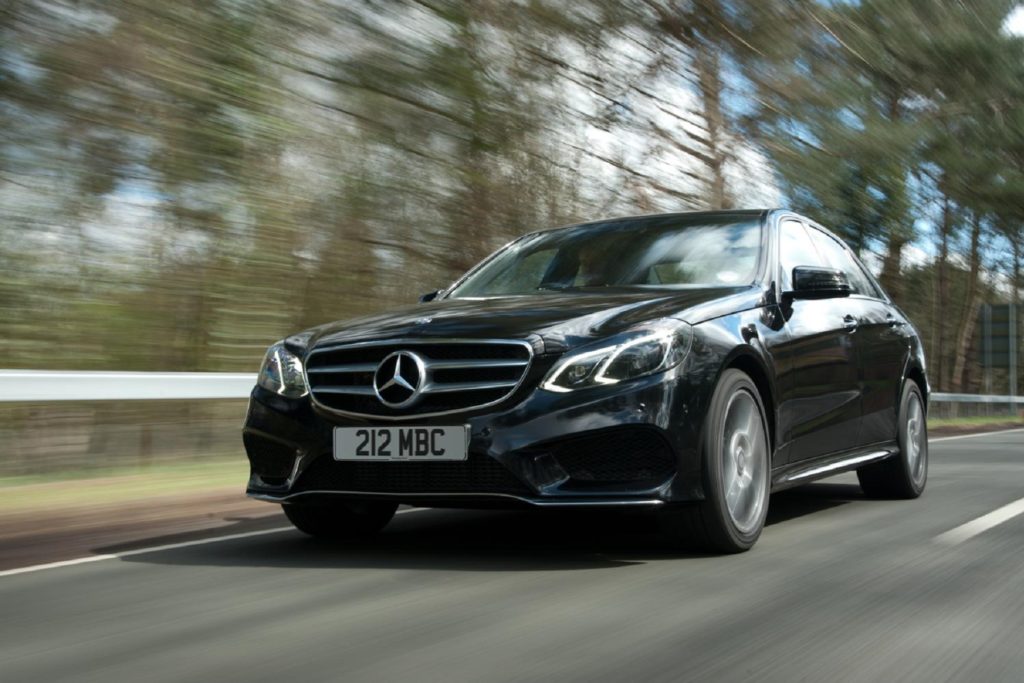 Mercedes-Benz E Class
The old E-Class is a lovely luxury vehicle, it comes in a variety of engine and body style options and the Coupe shape really suits its angular lines.
For under £22,000 you can find some nice low-mileage examples like an E400 AMG Coupe which has a strong 333-bhp turbo diesel engine.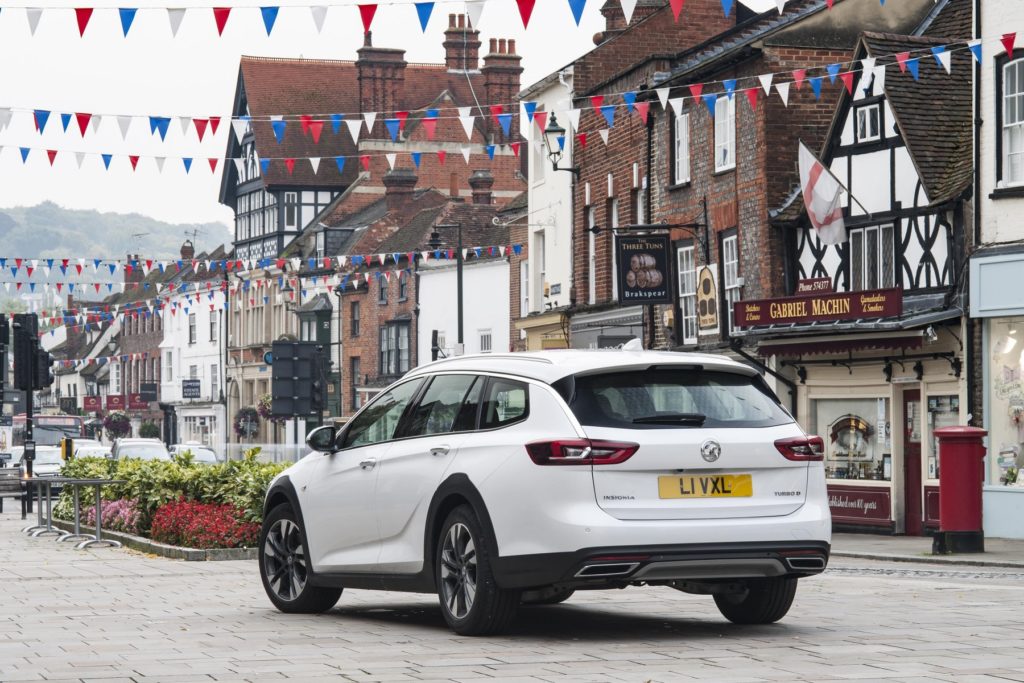 Insignia Country Tourer
The Vauxhall Insignia has been a decent seller in the UK, it looks and drives rather well and the wide choice of engines and spec levels lets you find the perfect car for your needs.
The base Insignia Grand Sport starts at £19,330 and can easily approach £40,000 in 210-bhp GSi Nav trim if you keep ticking away at the options. The sweet spot is somewhere between those two extremes. The Country Tourer is an interesting alternative for those looking for Estate levels of practicality and a raised ride-height and AWD for mild off-roading.
Even specced with a few desirable extras a Country Tourer should not set you back more than £30,000. But why go new when you can have one of these instead…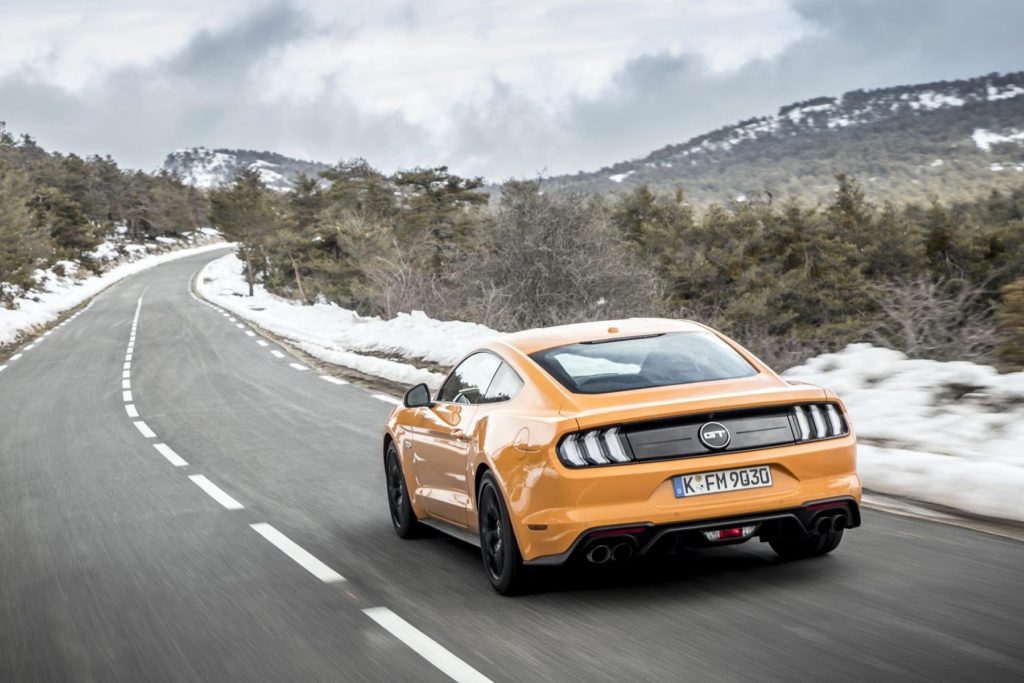 Ford Mustang 5.0
The Mustang is finally available in the UK and while it is still too wide for our roads the allure of a big American V8 sports car is hard to ignore.
You can find barely used 2-year-old examples for under £30,000 and the burbling 415-bhp 5.0-litre V8 is the perfect antidote to the modern turbocharged hatchbacks on our roads. If you are scared of the running costs then take a look at the turbocharged four-cylinder version.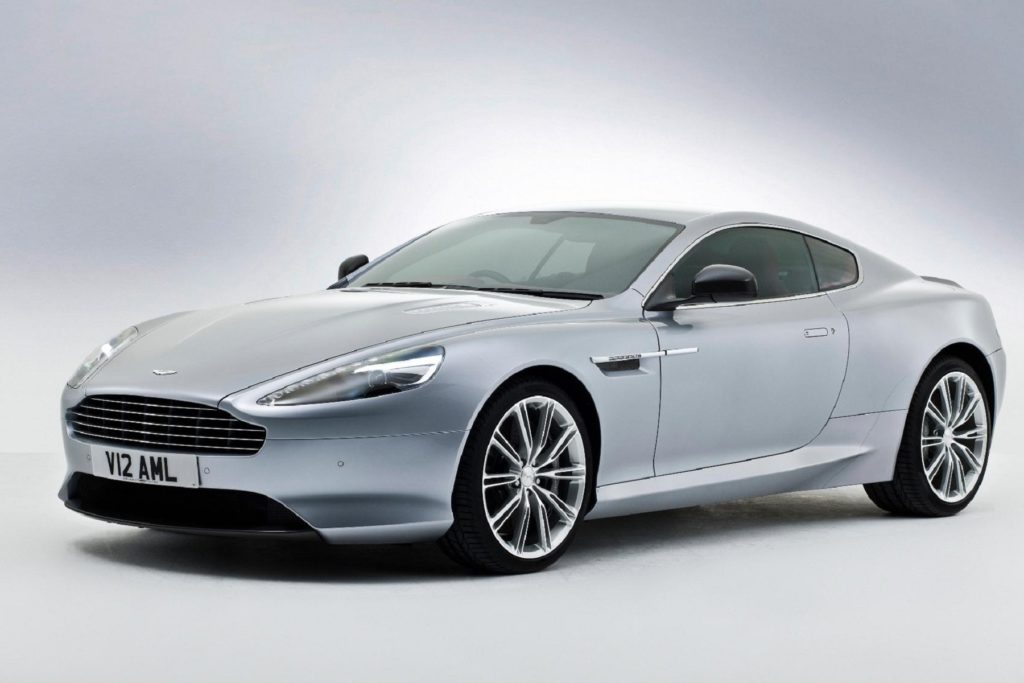 Aston Martin DB9
The DB9 is the sort of car that will have the neighbourhood peeking out their curtains to see who in the street has finally won the lottery. Its looks have hardly aged and that sonorous 450-bhp 5.9-litre V12 is still fantastic.
Judging by what happens to just about every Aston Martin as they get older, these cars are unlikely to stay at the £30,000 point for much longer. Running costs are not exactly cheap but that will be the last thing on your mind when you are cruising down the road in one of these.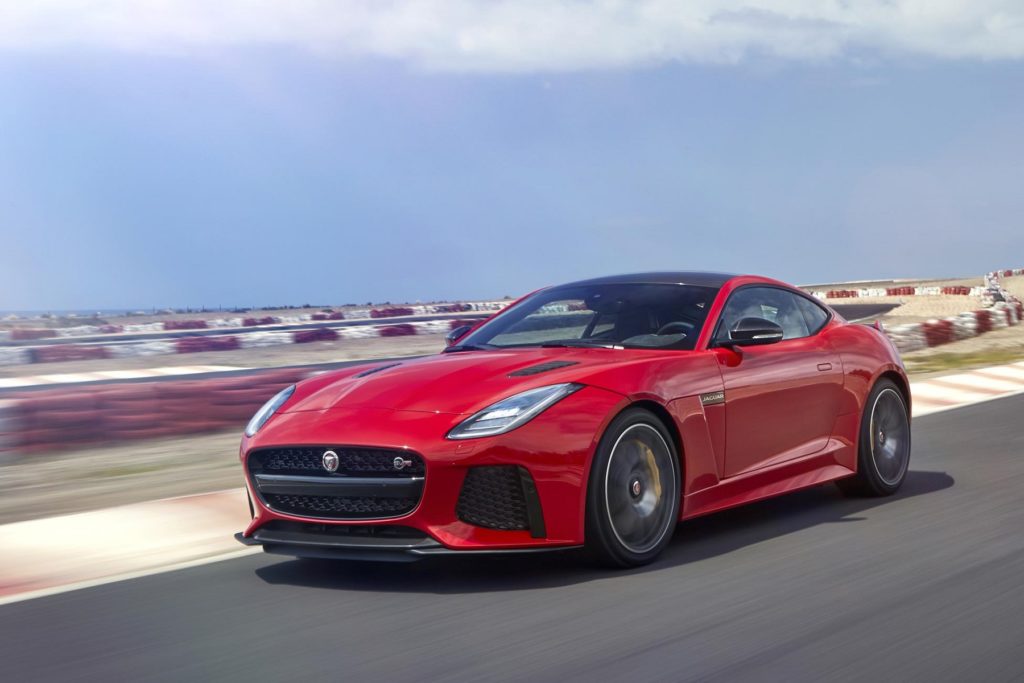 Jaguar F-Type
If you are just about to take delivery of that fully-specced £40,000 Insignia then take a moment to consider that you could have a supercharged 4-year-old Jaguar F-Type instead.
Sure, the practicality levels are basically zero but in every other aspect, the Jag has the Insignia beat. Well, excepting fuel consumption, ride quality and running costs. A small price to pay for the chance to drive a 375-bhp sports car on a daily basis, just start sending the kids to school on the bus.
---