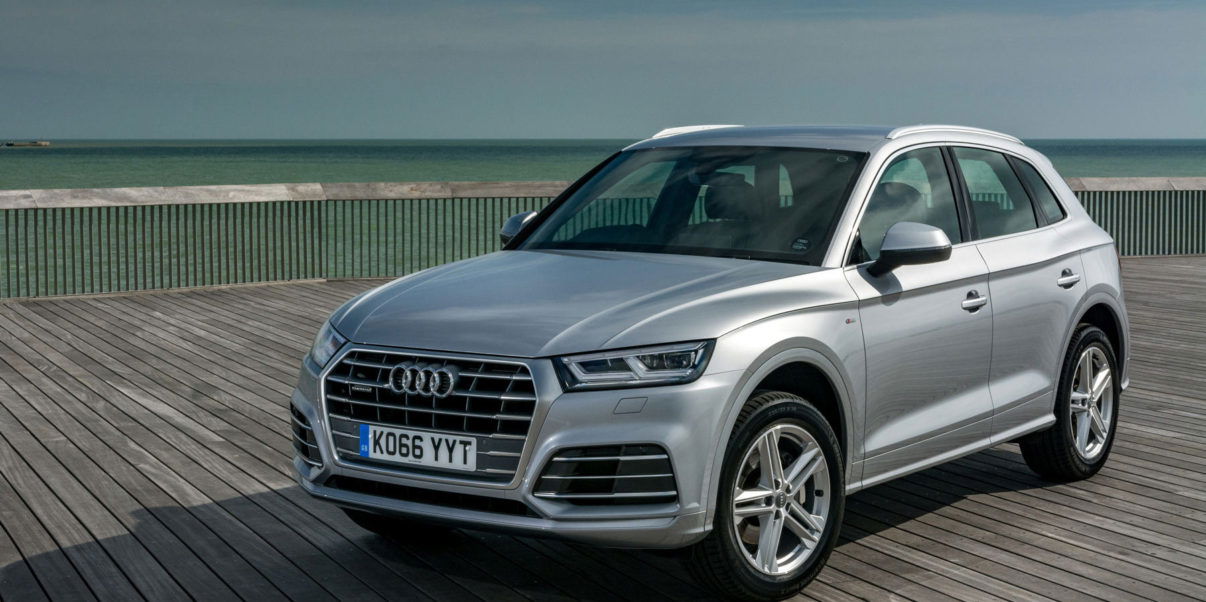 10 Things You Should Know About The New Audi Q5
The Q5, now the second largest of four SUVs built by Audi, was so successful from its introduction in 2008 that Audi has waited nearly a decade before coming up with a replacement.
Here are ten things we think you should be aware of in the weeks leading up to its arrival in the UK.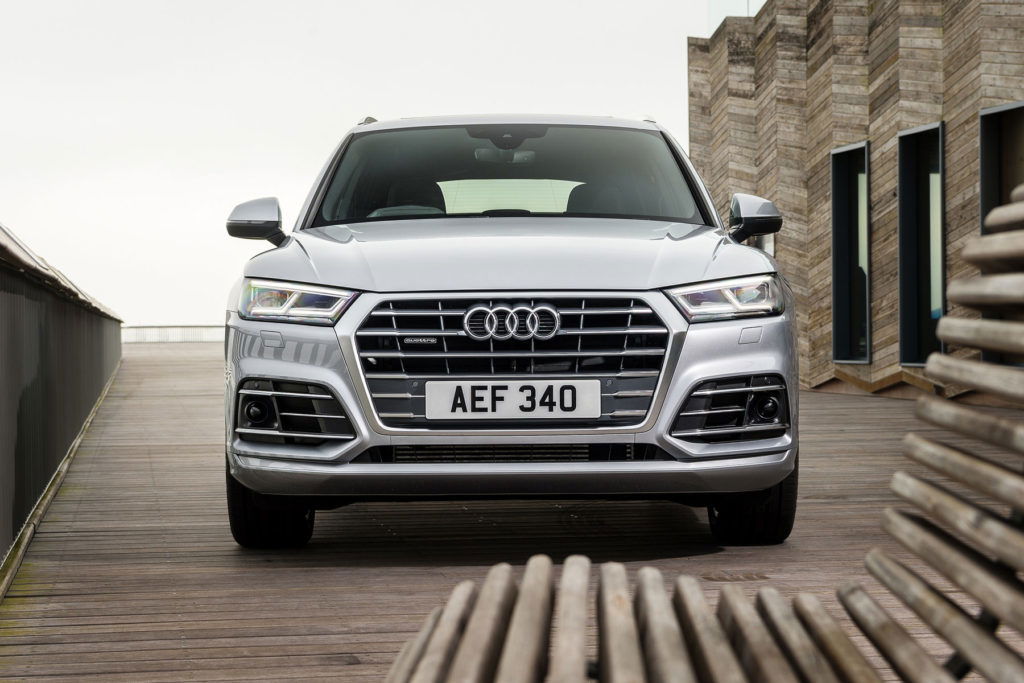 1. It's newer than it looks
Although the new Q5 looks more aggressive at the front than the old one did, the body shape is very similar. This is still a completely new car, though, based on the same platform as the recently introduced A4 and A5. It's slightly larger, but also lighter thanks to greater use of aluminium and high-tensile steel than was possible back in 2008.
The extra size means there's slightly more luggage space than before. The load volume is up by ten litres to 550 litres when the rear seats are up, though you can extend this to 610 litres if you go for the "rear bench seat plus" optional extra. Passenger room has also been improved.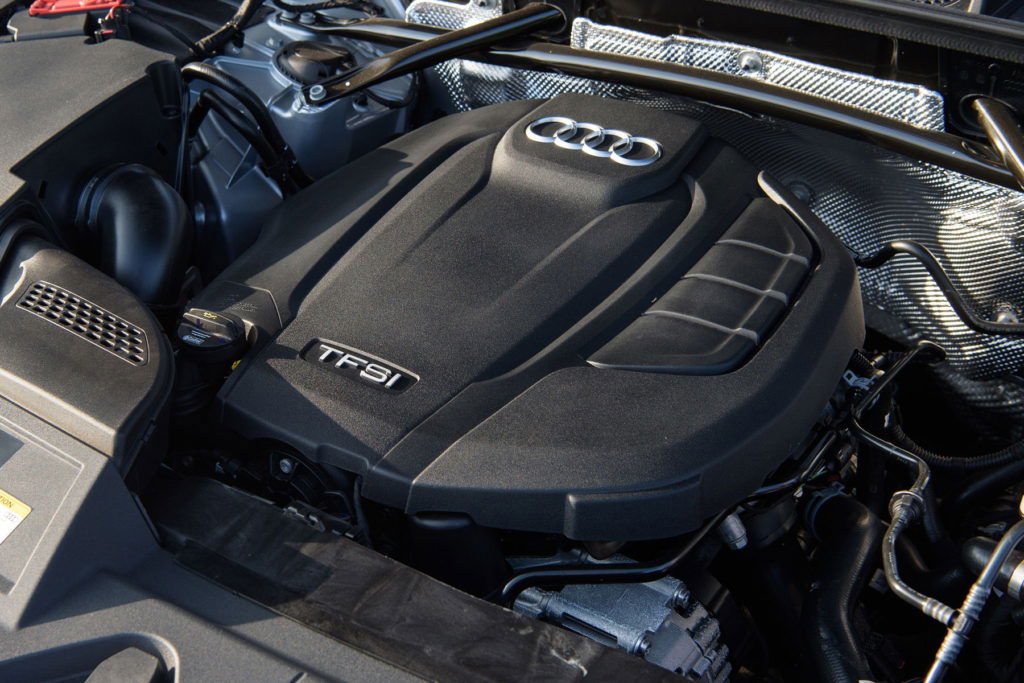 2. Engines and transmissions
From launch, the Q5 is available with either a 249bhp two-litre TFSI petrol engine or a 187bhp TDI diesel of the same size. TFSI models can accelerate from 0-62mph in 6.3 seconds compared with 7.9 seconds for the TDI, but as usual the diesels (expected to be far more popular in the UK) are more economical, with combined fuel consumption of around 55mpg depending on wheel size.
Later this year, the range will also include an SQ5 variant with the 349bhp three-litre V6 petrol engine from the S5. This car has an eight-speed automatic gearbox, while all the others have a seven-speed S tronic semi-automatic.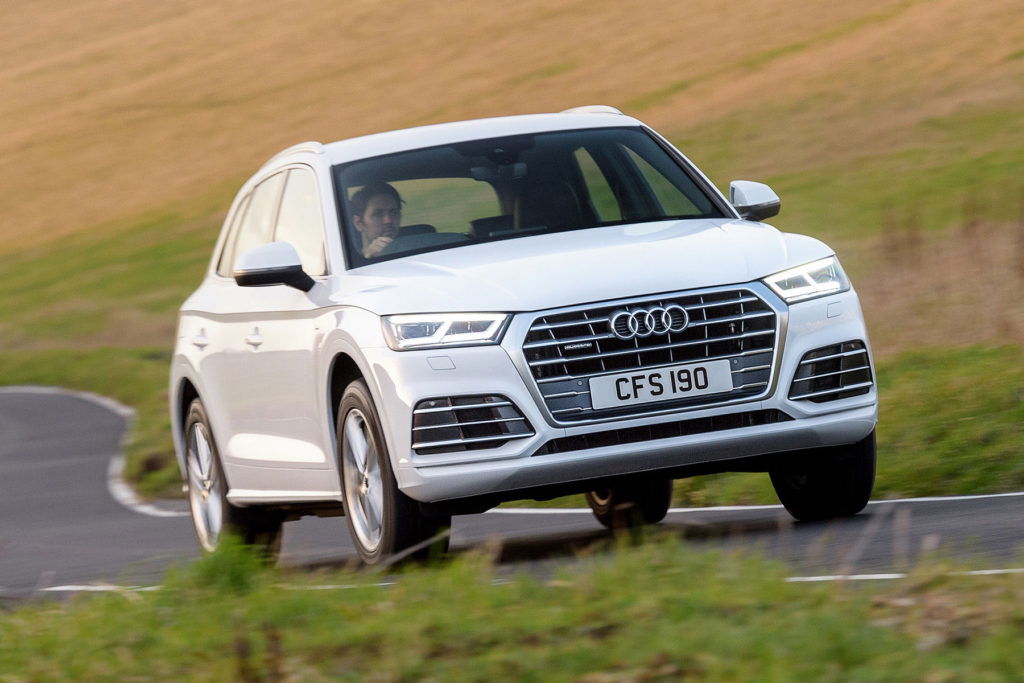 3. Four-wheel drive as standard
Some manufacturers offer a choice of front- and four-wheel drive in their SUVs, the former being for people who don't want to go off-roading and would prefer better fuel economy.
The Q5 isn't like that. All versions are four-wheel drive, but the rear half of the system is disengaged most of the time so power is sent only to the front wheels. It's sent to the rears too on rare occasions when this becomes an advantage, such as in off-roading, in bad weather or in very hard cornering on tarmac.
The switches from FWD to 4×4 take place automatically, so the driver never has to think about them.
4. The driving experience
Diesel Q5s in the "normal" range (not including the SQ5) have 40kg more sitting on the front wheels than petrol, and this makes quite a difference to the ride and handling. There's also the option of standard suspension and an adaptive air system.
Audi has so far been able to offer journalists the chance of driving Q5s with the diesel engine and standard suspension or the petrol engine and air suspension on UK roads, so it's hard to tell exactly what difference the two choices make individually. In combination, though they have a considerable effect. TFSIs on air suspension are far better in terms of both ride and handling.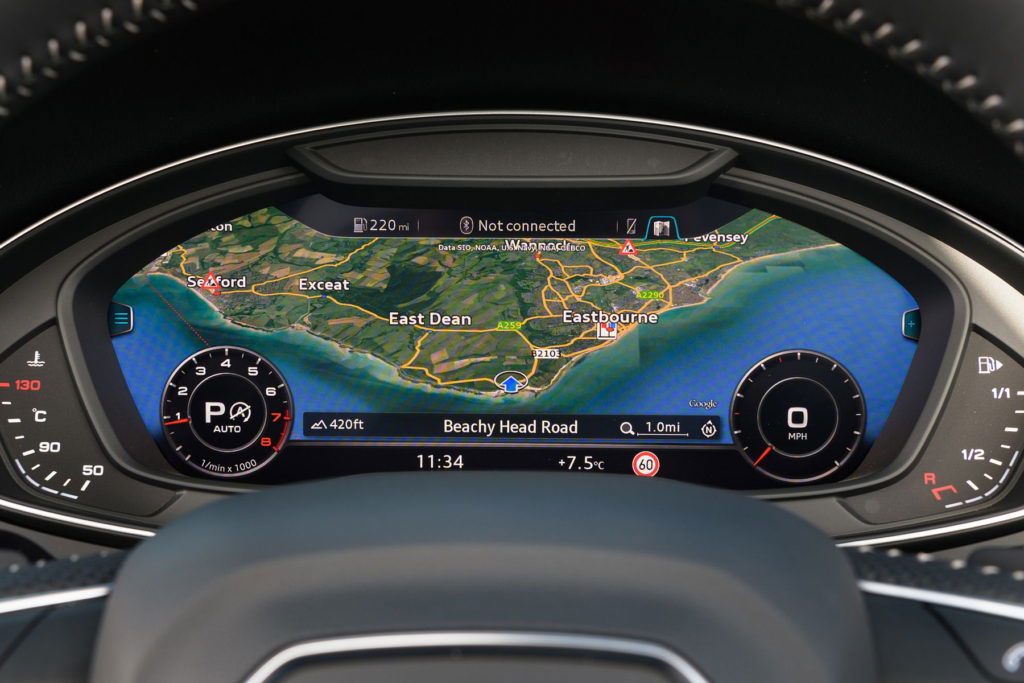 5. Impressive refinement
Audi claims very low noise levels for the new Q5, and it's not kidding. With the windows closed you hear hardly any wind rush round the large door mirrors, while engine sound is so well suppressed that a passenger who didn't already know would find it difficult to guess whether they were sitting in a petrol version or a diesel.
The build quality of the interior is right up to current Audi standards, and the optional digital display first used on the TT is still one of the most attractive in the business.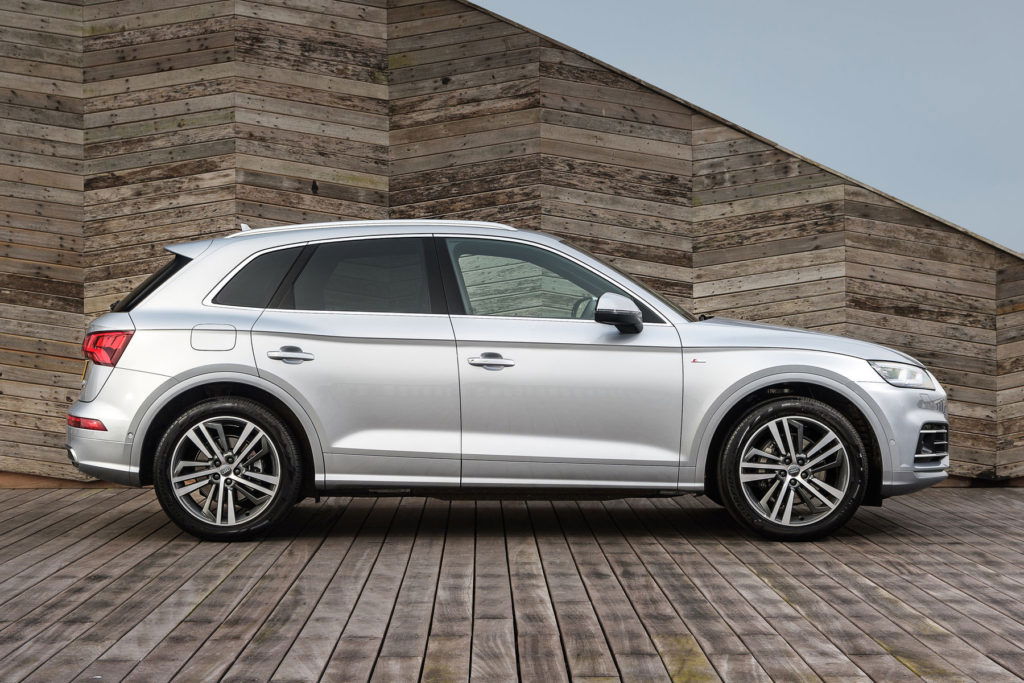 6. Multiple modes
The Audi drive select system in the Q5 has seven modes, one of them designed specifically for off-roading and another which leaves the car to makes its own decisions depending on how it's being driven.
The optional air suspension set-up gives the car five possible ride heights, from very low (for the best aerodynamic performances in a car which already has an impressive drag coefficient) to very high (for driving along rough tracks).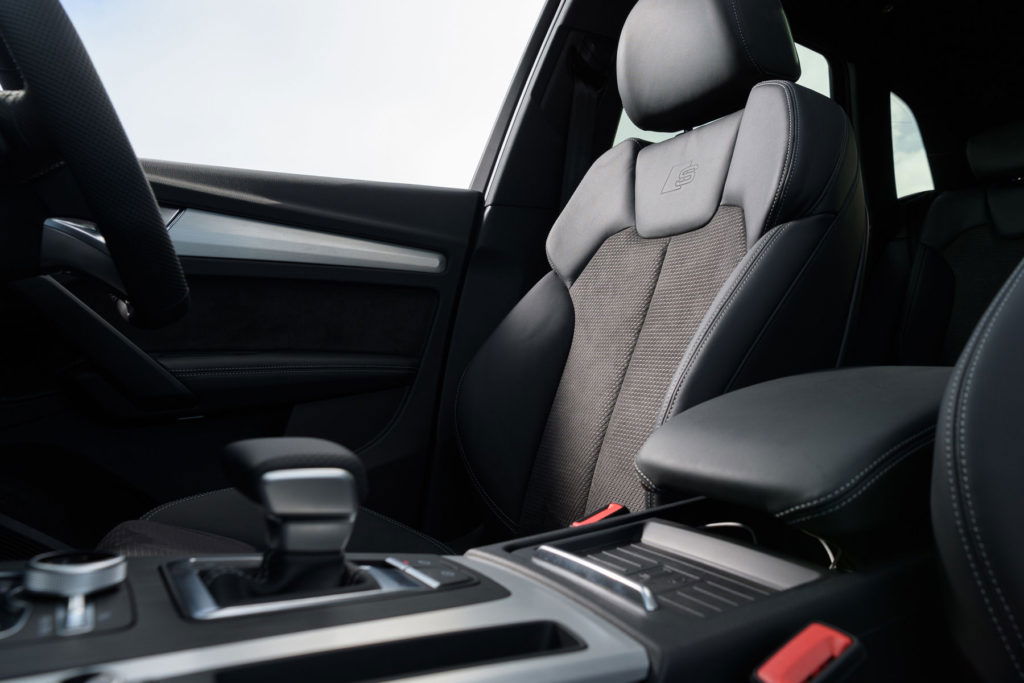 7. Three trim levels
The regular Q5 is offered in three trim levels called, in ascending price order, SE, Sport and S line. All of them include leather upholstery, three-zone climate control, a powered tailgate, and Audi's Pre-sense City safety system. SD card-based satellite navigation and a three-month free trial of the Audi connect suite of systems are standard on the Sport and S line.
The SE and Sport have 18-inch wheels while the S line runs on 19s. 20s are available as an option and are standard on the SQ5, which has a trim level all of its own.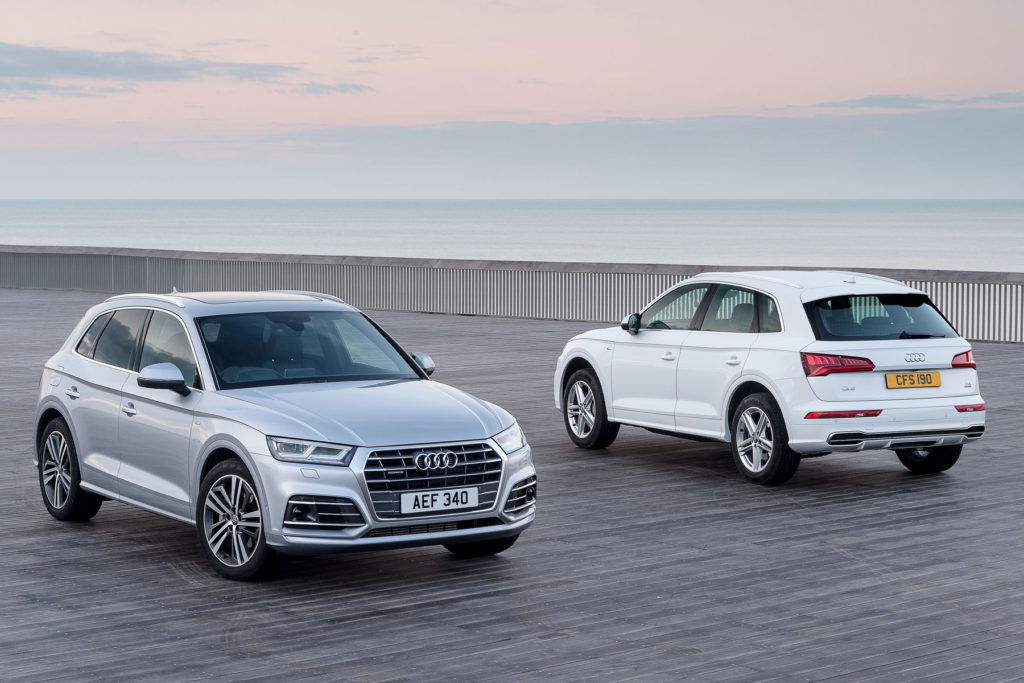 8. High-tech options
The Q5 is one of several Audis with the "phone box" option, which can charge compatible smartphones (not including iphones) and boost your signal. A Bang & Olufsen 3D sound system is also available at extra cost.
If you have the money you can add several safety systems too, such as adaptive cruise control, advanced parking assistance, hill hold assist, a head-up display, traffic sign recognition and a reversing camera. They're not cheap: choose them all and you've just added £3800 to the price of the car.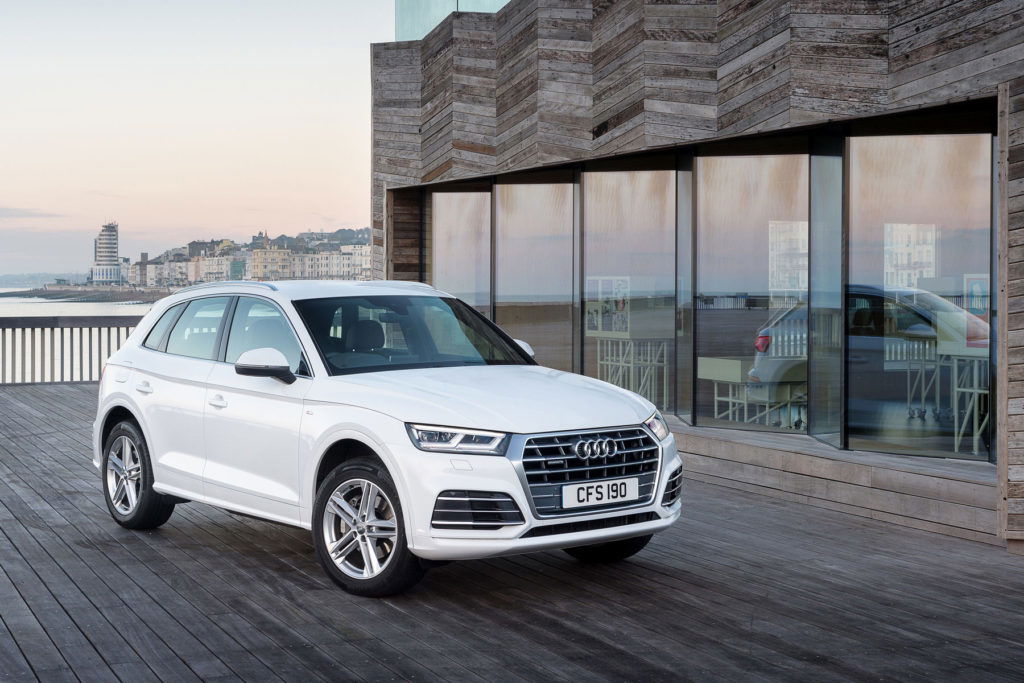 9. What does it cost?
Ignoring the very substantial sums you can pay for optional extras, the cheapest Q5 is the diesel SE, which costs £37,240. Sport and S line pricing start at £38,340 and £40,290, again for diesel versions – Q5s with the TFSI petrol engine cost £1065 more in every case. The SQ5 is priced at £51,200.
The lowest CO2 rating is 132g/km for a diesel SE or Sport running on the standard 18-inch wheels. S line and SQ5 models registered after 1 April 2017 will cost an extra £310 to tax from years two to six because their list price is over £40,000.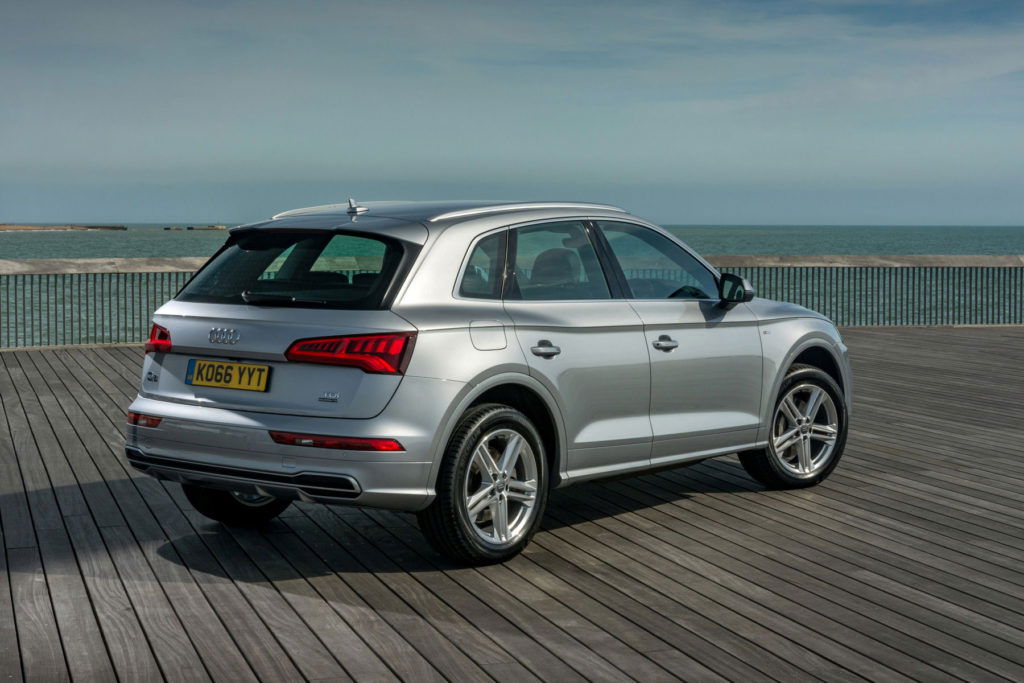 10. When can I buy one?
The Q5 is available to order now and will appear in UK Audi showrooms on March 25. Customer deliveries will start in April.
You'll have to wait slightly longer for the high-performance SQ5. Customer deliveries for that model are scheduled to start in June.
---