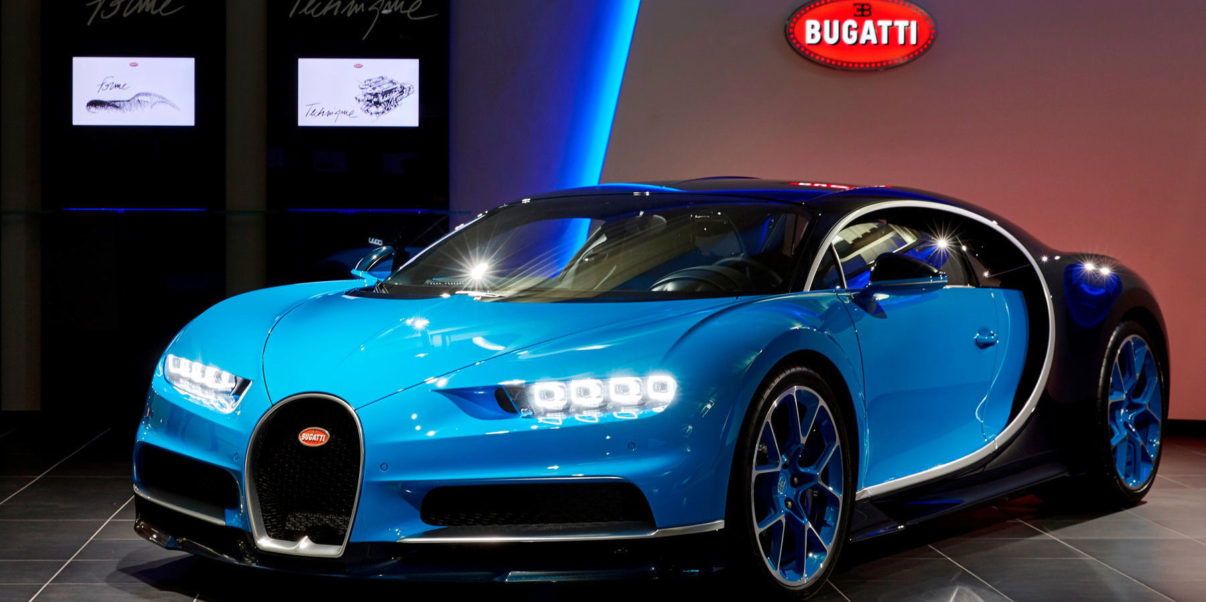 10 Things You Should Know About Bugatti's £2 Million Chiron
Bugatti has announced that it has received the 250th order for its latest model, the Chiron, just after the first three cars were delivered to their buyers.
Since Bugatti intends to produce no more than 500 examples, this means that half the Chirons that will ever be built have already found owners, and that the value of orders now exceeds half a billion pounds, a figure which would buy you well over 10,000 Ford Fiestas.
If you're wondering why a car you may never have heard of is proving to be so popular . . . well, the Chiron is very special. In ten clicks' time, you'll know just how special.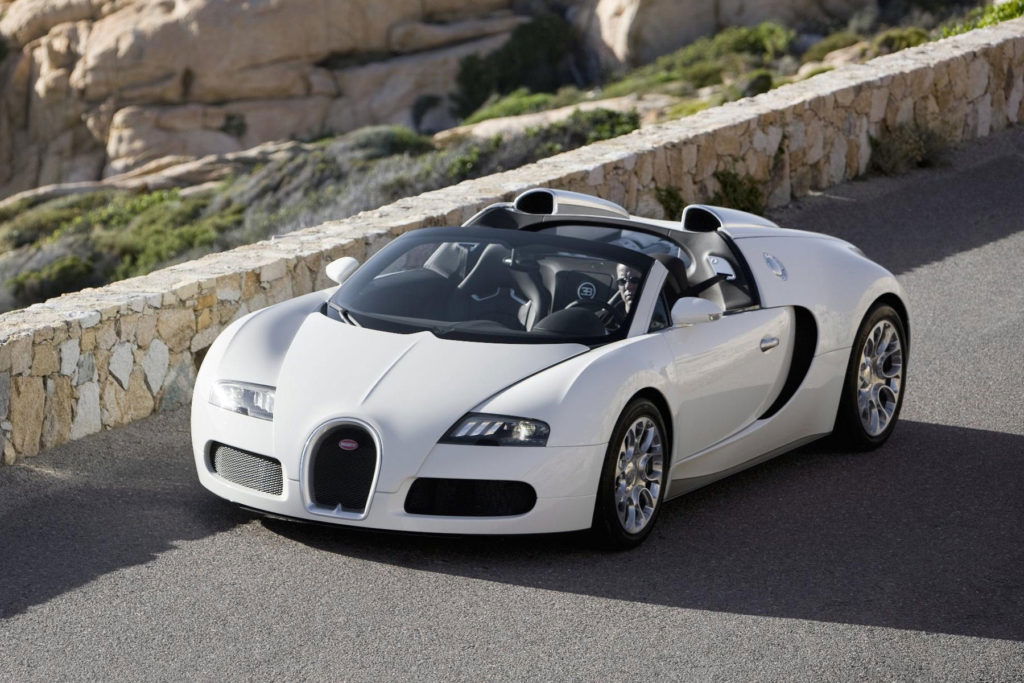 1. It has quite a heritage
The predecessor to the Chiron is the Veyron, which was in production for nine years starting in 2005. Fabulously expensive (but reportedly sold for 1 million euros less than it cost to build), the Veyron produced around 1000bhp in its original form and nearer 1200 after further development.
In 2013 the Veyron was named the world's fastest road-legal car by Guinness World Records after a 268mph run, a title that was briefly revoked and reinstated after some controversy about its speed limiter being deactivated.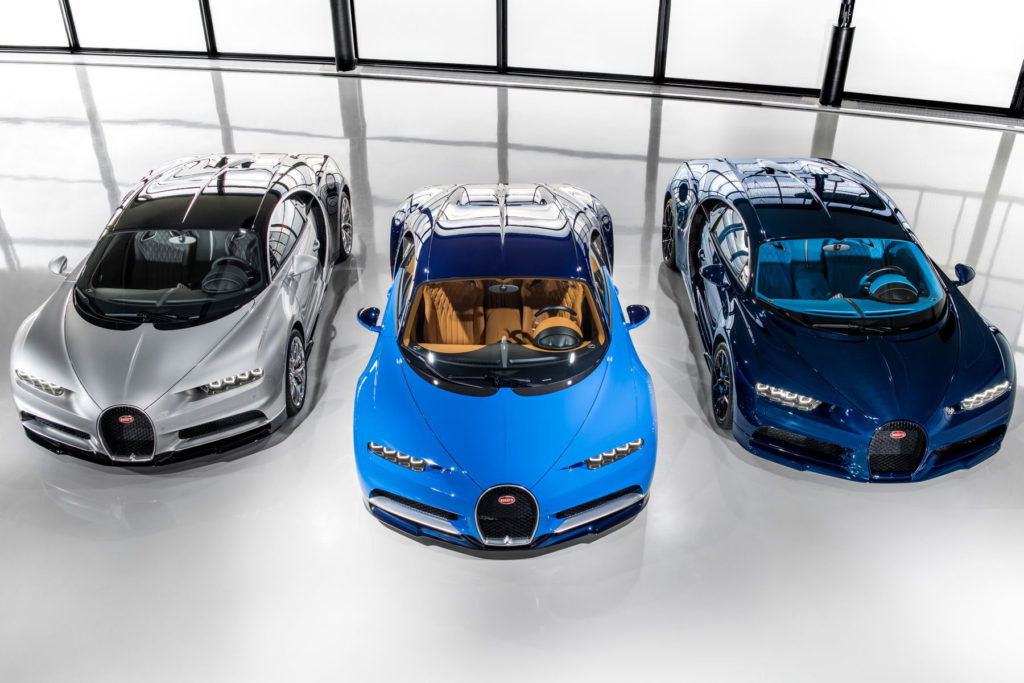 2. The mission statement
"It is part of human nature to cross boundaries and set new records – to run 100m faster than ever before, to fly even further into space and to enter new realms," says Bugatti President Wolfgang Duerheimer.
"This striving is also our driving force at Bugatti. The Chiron is the result of our efforts to make the best even better. Bugatti has tested the limits of physics. There is no area where we have not achieved significant improvements."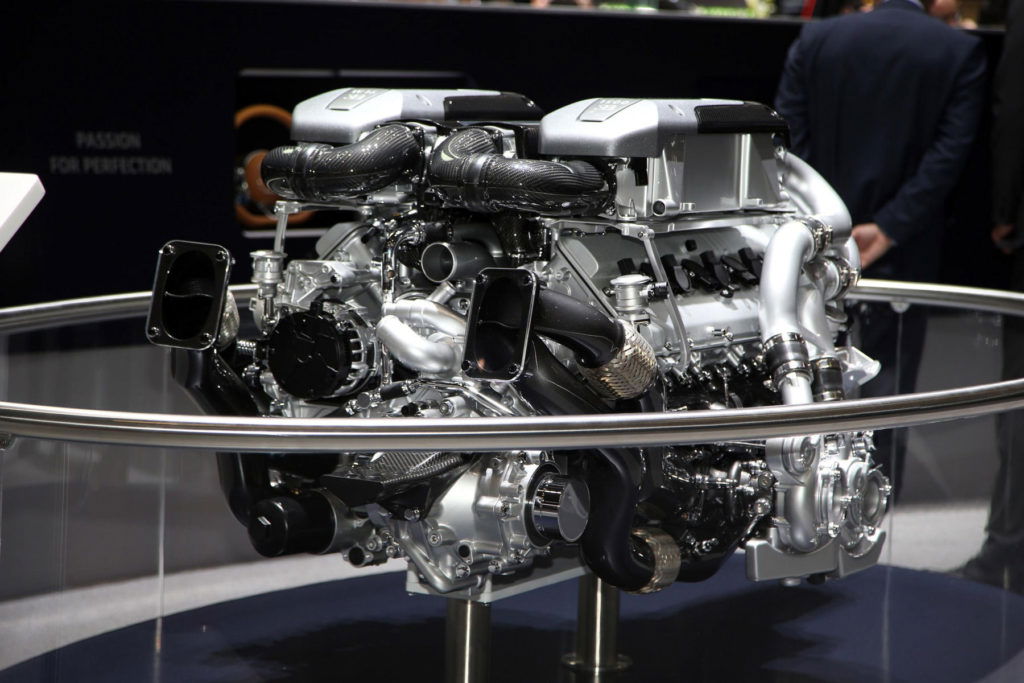 3. It's very, very powerful
Like the Veyron, the Chiron has an eight-litre 16-cylinder engine which is essentially two conjoined four-litre V8s. Fitted with four turbochargers, it has a maximum power output of 1479bhp and can produce 1179lb/ft of torque between 2000 and 6000rpm.
Sensibly enough, this enormous amount of power is taken to all four wheels through a seven-speed automatic gearbox.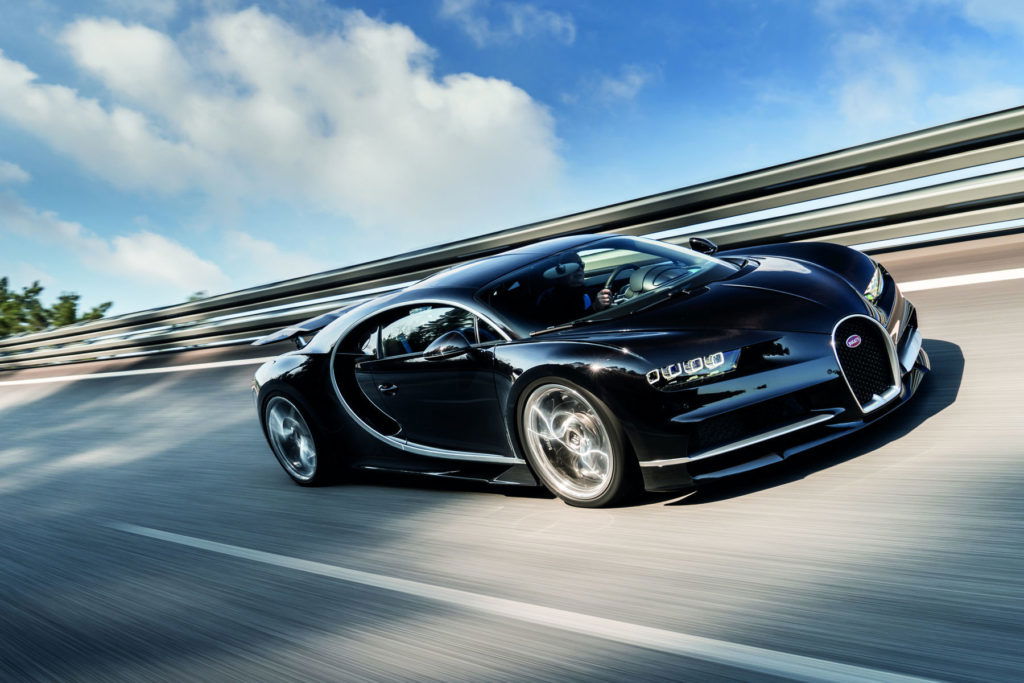 4. It's extremely fast
The Chiron weighs around two tonnes, but while that's a lot for most performance cars it's not a problem in one with nearly 1500bhp.
0-62mph takes around 2.5 seconds. On its official website, Bugatti describes the top speed as being "in the twilight zone somewhere beyond the 400km/h mark". That equates to 250mph, though since the Veyron could go much faster than that and the Chiron is a lot more powerful it's probably a conservative figure.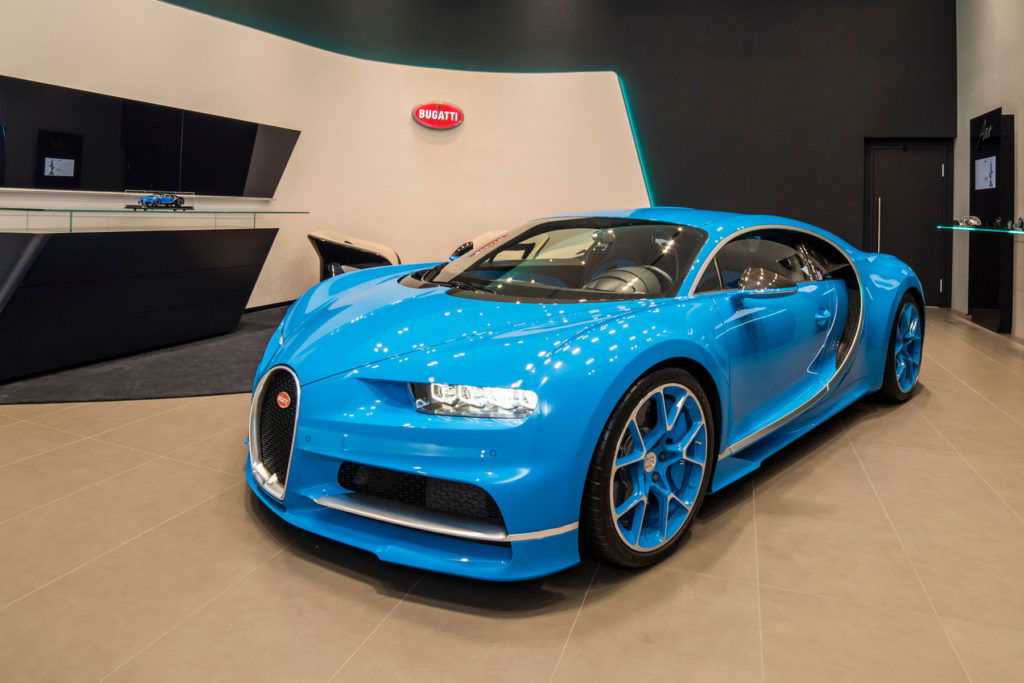 5. You can drive it slowly
In order to make the Chiron manageable at low speeds, Bugatti has ensured that the four turbochargers don't operate all the time.
When not much power is required (for example in traffic) only two of them provide boost. The others don't chime in until the engine is spinning at nearly 4000rpm, at which point the engine's full potential can be realised.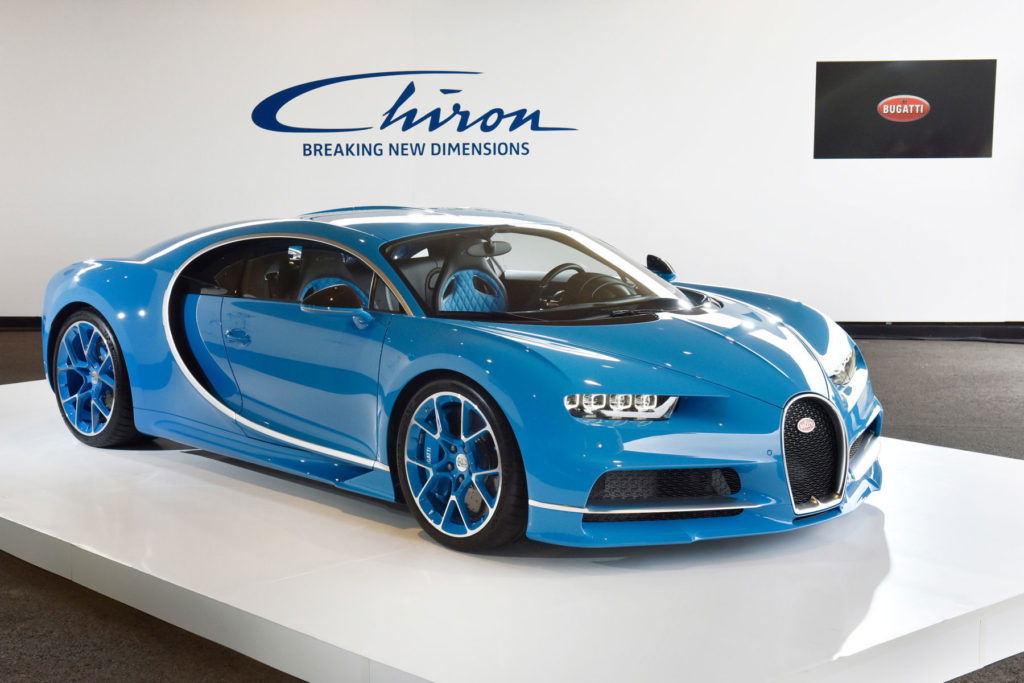 6. It's a bit thirsty
On the EU test, combined fuel consumption is 22.5mpg, which might just about be achievable in very gentle running. The test doesn't measure fuel usage under hard acceleration, so if you use more than a small fraction of the Chiron's performance its economy will fall dramatically, quite probably into single figures.
Bugatti says that the car's CO2 rating is 516g/km. This won't please environmentalists, though they'll be relieved that the Chiron will only be built in very small numbers.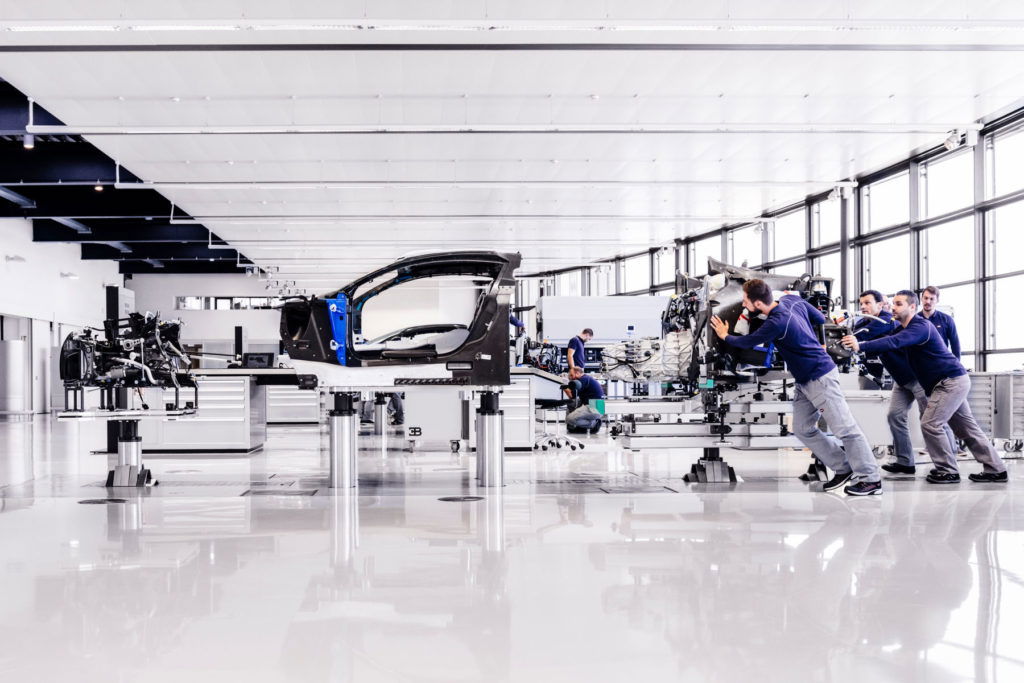 7. It's far from cheap
The list price of the Chiron is 2.4 million euros, or just over £2 million at today's exchange rate.
To put this into perspective, one Chiron costs roughly as much as nine Rolls-Royce Ghosts, or 14 Bentley Continental GT V8 Coupes, or 330 base-model Dacia Sanderos.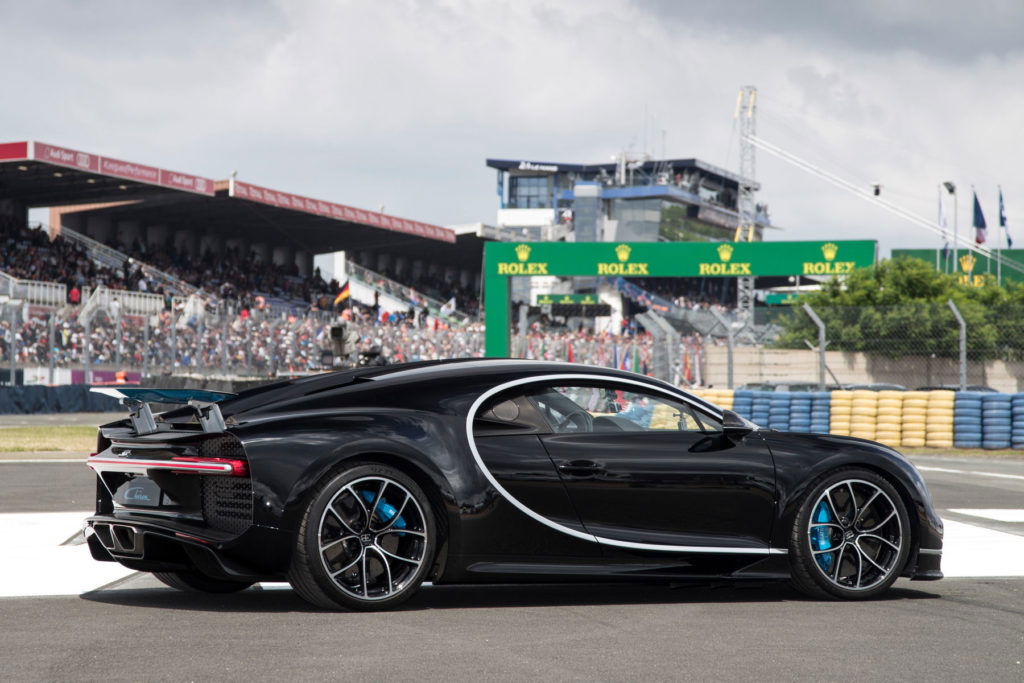 8. Personalisation
If you can afford a £2 million car you'll be prepared to pay extra to make sure yours isn't the same as anyone else's.
Bugatti, which describes each car it builds as "one of a kind, as individual as its owner", is ready for this. "The level of individuality that can be achieved is subject to very few limitations."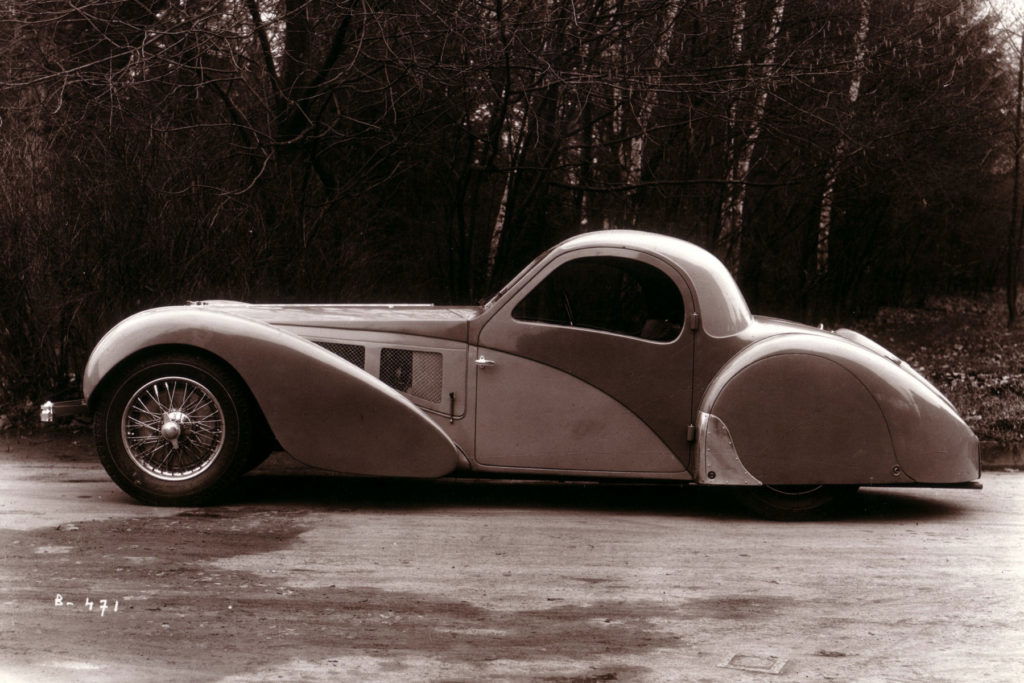 9. Classic design influences
Although the Chiron looks not unlike the Veyron, its styling also harks back to rebodied versions of the Type 57 built by Bugatti in the 1930s.
These cars, variously named Atlantic and Atalante, represent only a small fraction of total Type 57 production. Their flowing bodies reflected the new enthusiasm for aerodynamic shapes, which were just starting to become fashionable at the time.
The Chiron's radiator grille has a similar but not identical shape to those used on classic Bugattis from the 1910 Type 13 racer onwards.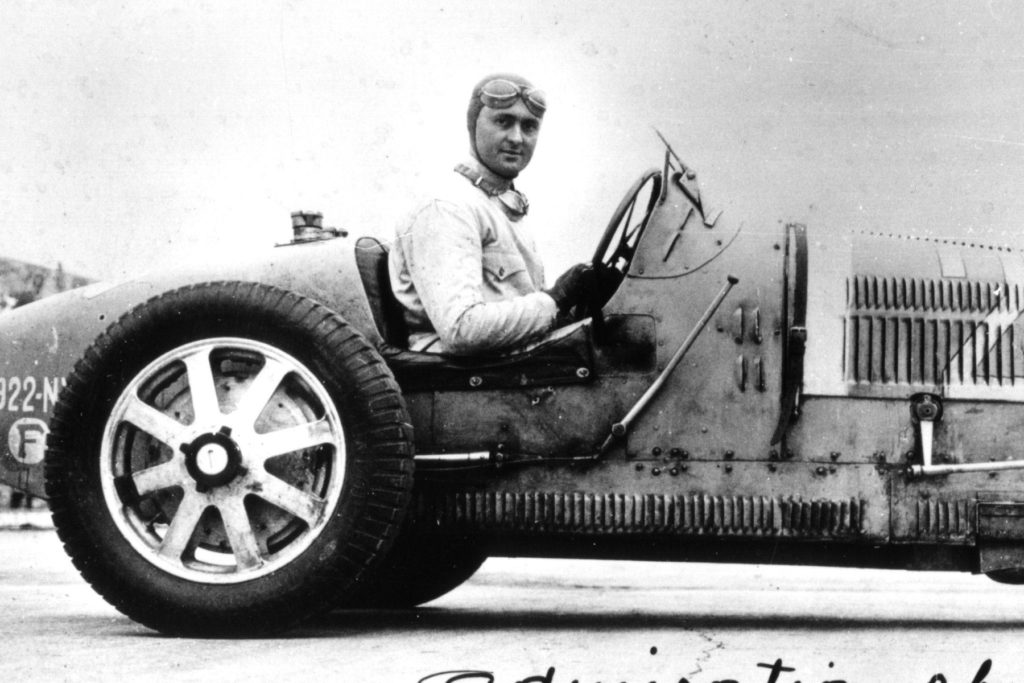 10. The story behind the name
The Chiron is named after Louis Chiron, who in 1931 became the first and so far only locally-born driver to win the Monaco Grand Prix, driving a Bugatti Type 51.
Twenty-two years later, Chiron became the oldest driver ever to compete in any Grand Prix when he raced at Monaco aged 55. The corner at the start of the swimming pool section on the Grand Prix circuit, created long after Chiron had retired, is named after him.
---